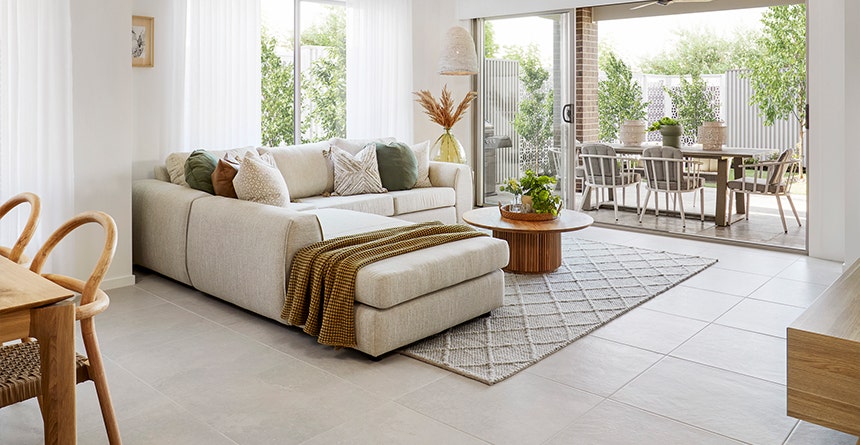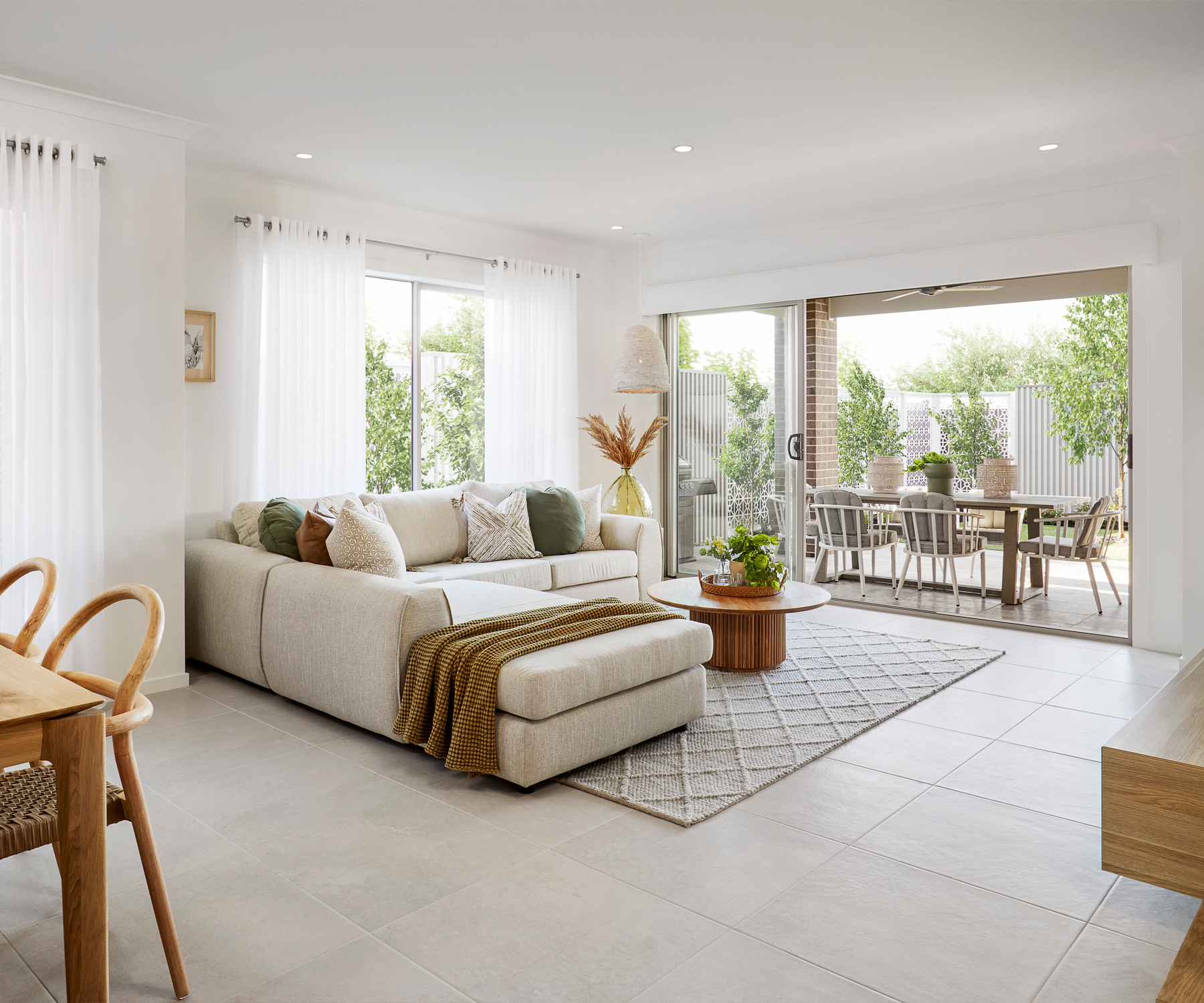 Saving Solutions
Best Ever Luxe For Less Reno Tips
The key to making your dream home renovation a reality is knowing where to splash out for maximum impact. Read our expert reno tips.
We spoke to Beaumont Tiles' Strategic Designer, Christie Wood, on how to create a 'wow' factor that's achievable.
"There are many ways that DIYers – whether novices or pros – can capitalise on any sized budget and inject some luxury into their home," says Christie.
"It's all about being strategic with your choices to create that 'no expense spared' feeling, but without the associated price tag."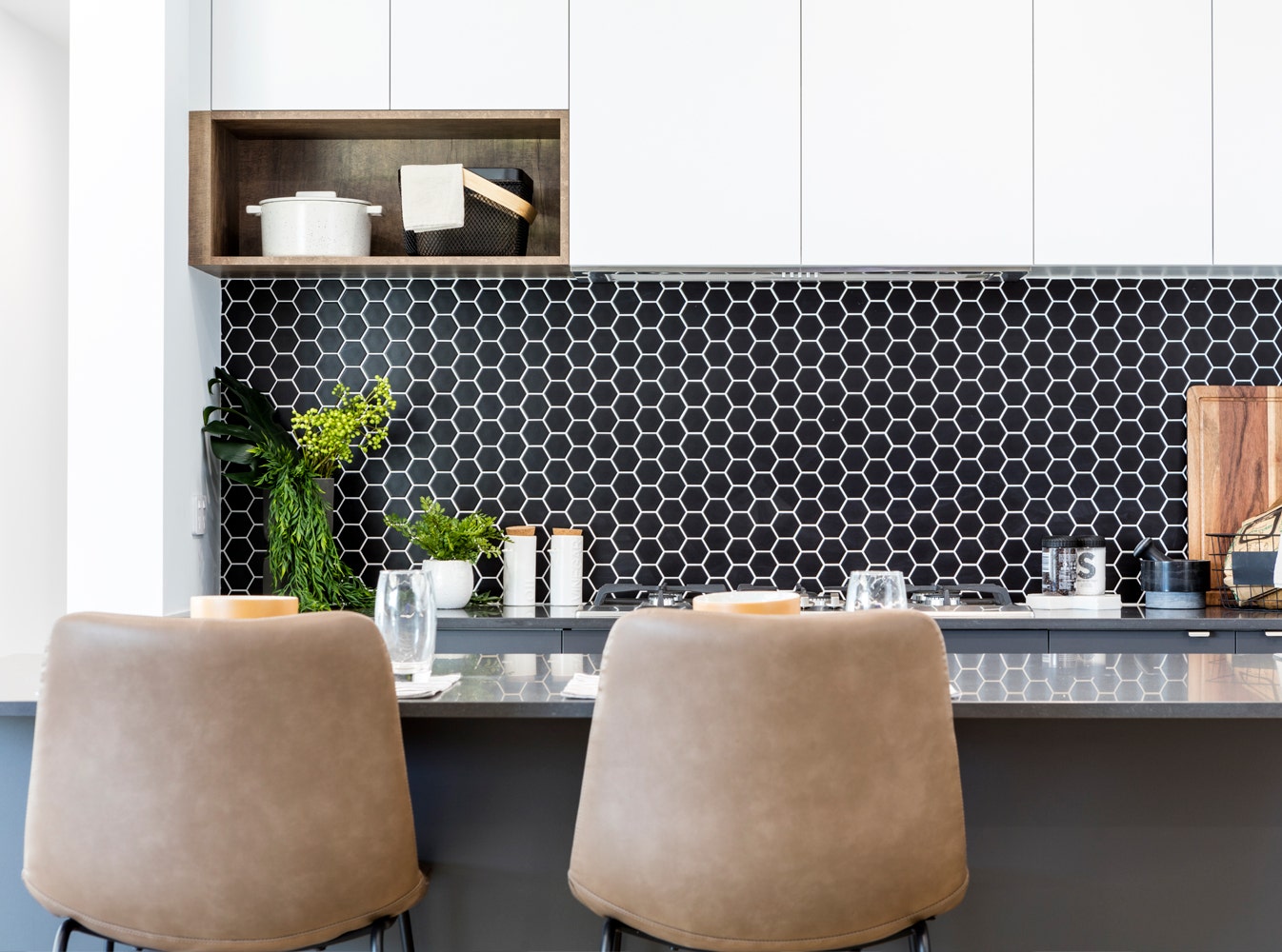 Pick one feature
When it comes to renovating any space in your home, knowing what to splurge on and where to save will do wonders for your budget (and your home!). For a bathroom renovation or kitchen, choosing to focus on one standout feature will not only create a luxe focal point for your space, but will also lift the feel of the entire room.
For these spaces, invest in a feature tile wall or vibrant splashback, says Christie. When it comes to the kitchen, splurge on lavish tapware to set the tone.
"Hexagons and penny rounds transcend time and make a dramatic impact on your space. The herringbone pattern is also a great way of adding luxury while saving money as you have the freedom to choose a quality economical tile."
Top selection tips
Consider the Carrara Bianco Penny Round Mosaic or the Roman Carrara in a herringbone pattern as they're high-quality tiles that are reasonably priced.
"Another key tip is to go big! Large-format tiles are turning heads and make a statement without the associated cost. Try teaming with a different colour grout for serious impact, and for the seriously adventurous, try a coloured grout like navy blue or green," says Christie.
"Beyond tiles, consider matt black or gold tapware; or a statement bath. Gold gives an affluent edge to nearly anything, and nothing says more high-end than striking matt black finishes."
Why not combine both looks with Beaumont Tiles' Elbrus Tower Basin Mixer in Black Rose Gold.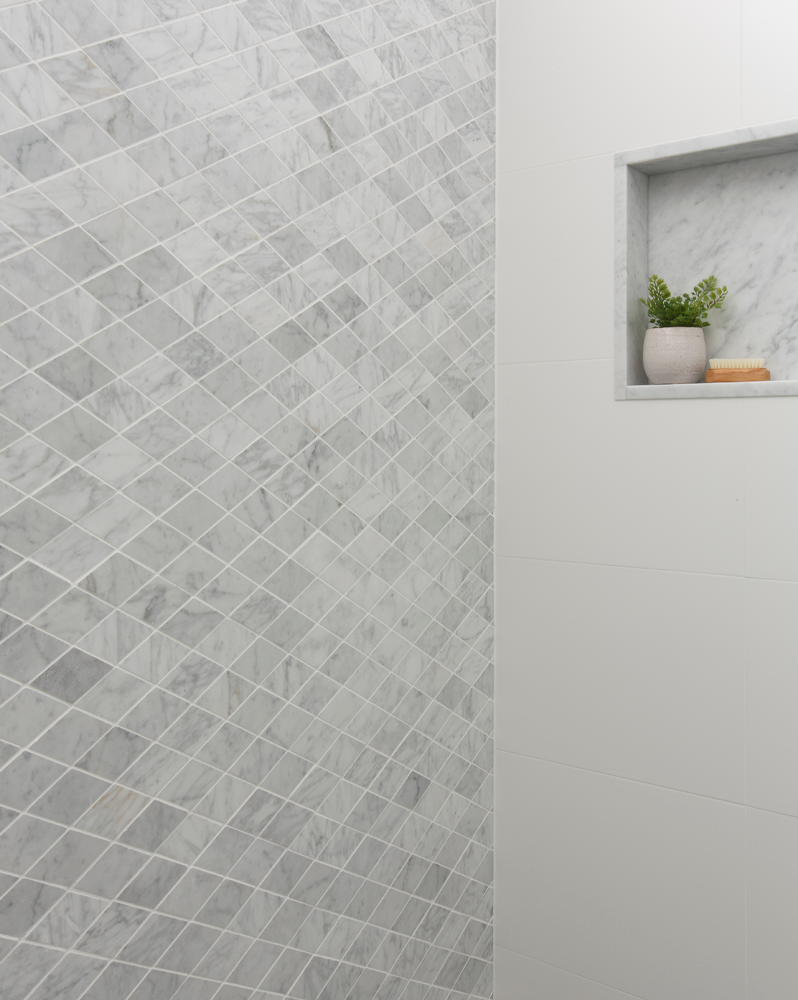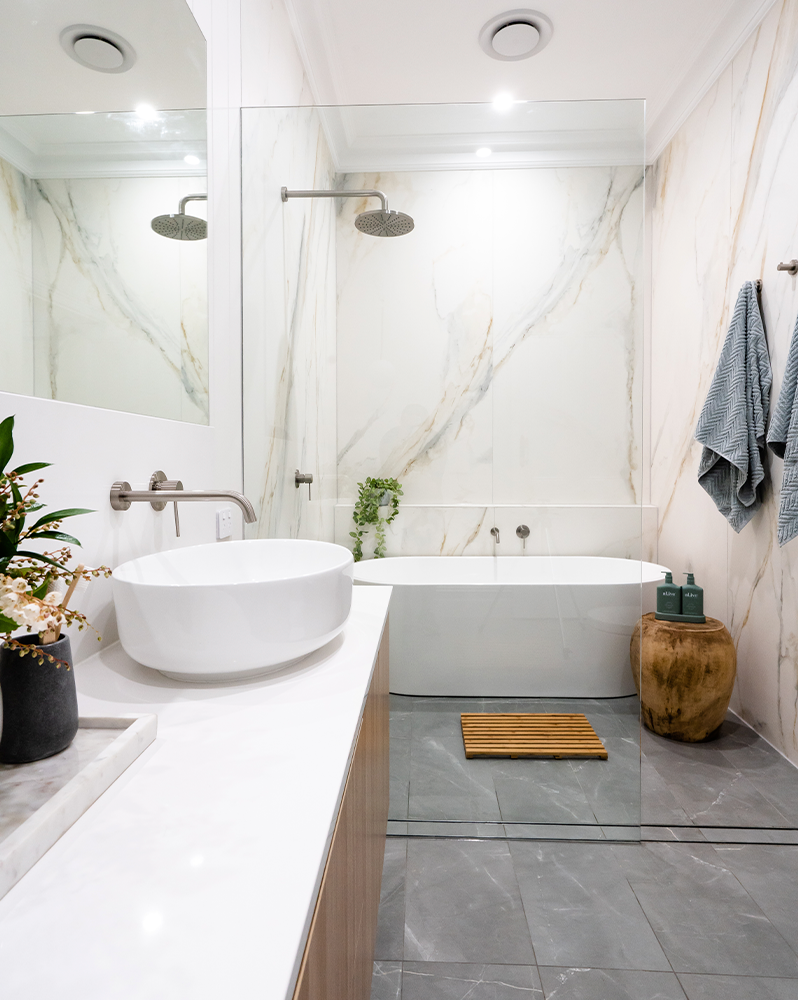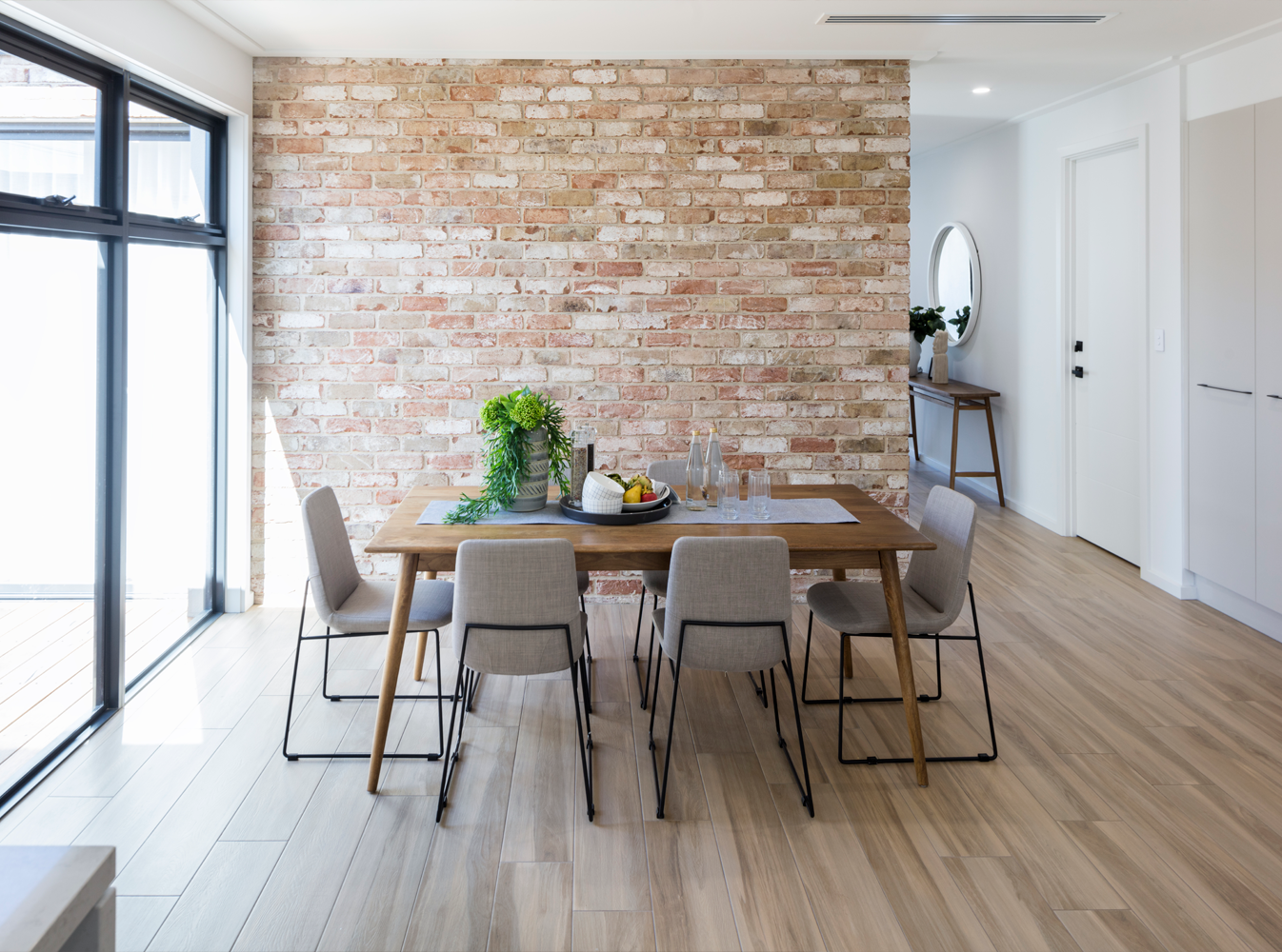 Consider look-a-likes
The good news is, with digital inkjet printing it's never been easier to fake a look for less. Finishes like timber are elegant and timeless, but they can be costly.
"Timber-look tiles are easily the most ground-breaking and best option if you're wanting the high-end timber look but simply don't have the budget. Not only will they look as good, but they also are easier to maintain with greater durability and allergy-free," says Christie.
"My personal favourite is the Maison Cedar, closely followed by the Elegance Timber Tortora, especially when they're used throughout the home and into an outdoor area or poolside deck."
Our huge range of tiles also includes concrete and stone look tiles that are sure to add WOW to any space they're used in.
Create space
Attempting to create a luxurious feel in a space that's cramped and cluttered is almost impossible. In order to make the room more spacious, choose tiles that have 'expanding' properties.
"Large-format designs should be your go-to here," says Christie.
"The fewer grout lines you see, the more expansive your floor will look. You should also ensure you tile from floor to wall – terrazzo is a great option."
Another great way to expand your space while adding a touch of elegance is with textured tiles, says Christie. "Add depth to the space with the Marwari Structured Mix 200x200 tiles."
Choosing one tile on both the floors and walls and throughout the different spaces in your home is another great tip for giving the illusion of more space. Our Microtec range is the perfect choice for a seamless application with just one tile.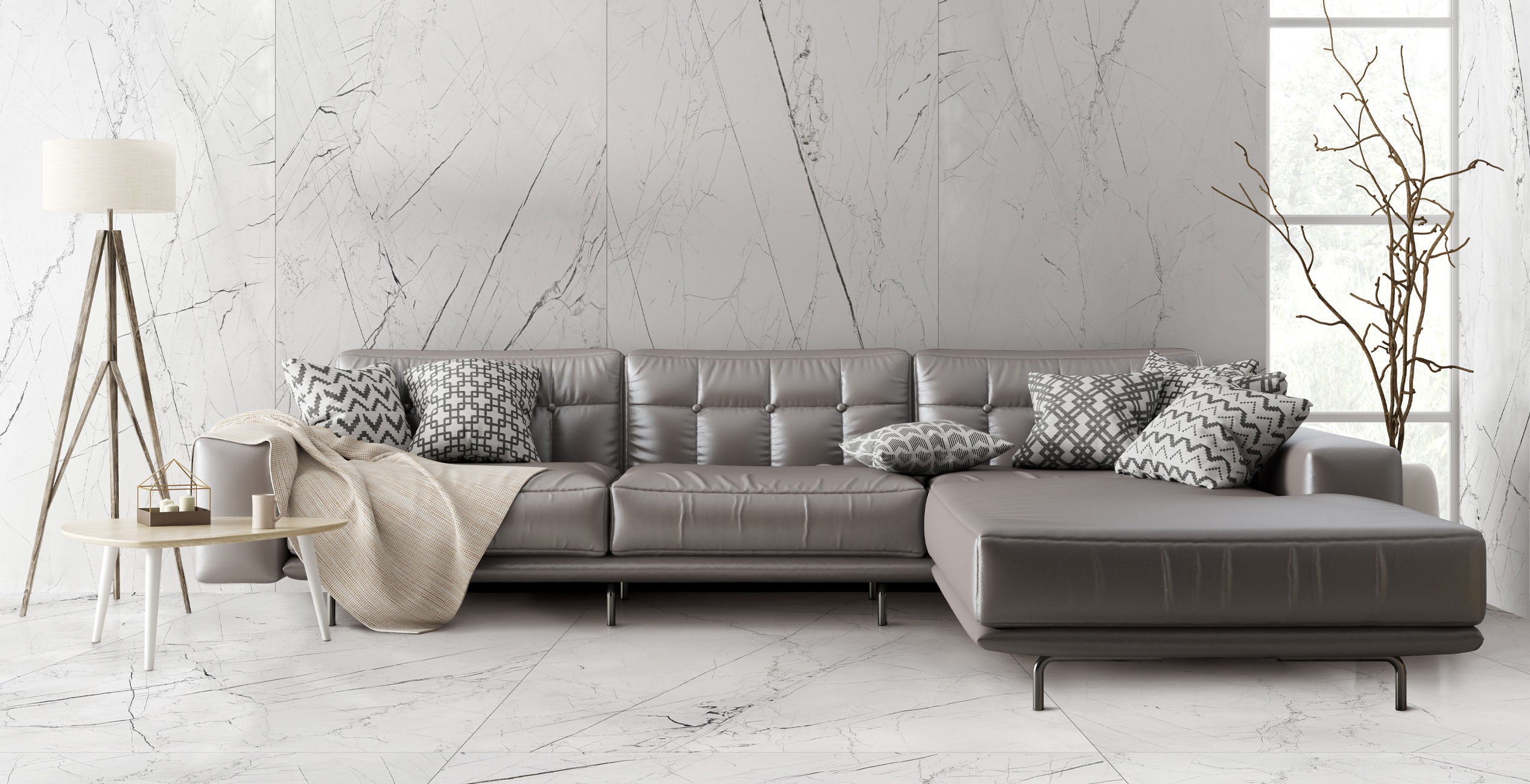 It's all about layers
Layering textiles, textures and finishes in a space is a great way to achieve a high-end look and doesn't have to break the bank. While you can experiment with different layers, commit to a unified palette.
"Dial into Scandinavian styling and stick with neutral tones with timber and marble. The Nostalgia Carrara Gloss is a white marble tile that combines luxury and elegance," says Christie.
"Channel an Industrial feel with brick-look or concrete tiles and metal fixtures. Our Tribeca range gives a striking brick effect, offering a raw and exposed look.
"Once you've committed to a scheme, add affordable coordinating pieces to keep everything looking intentional, elegant and chic."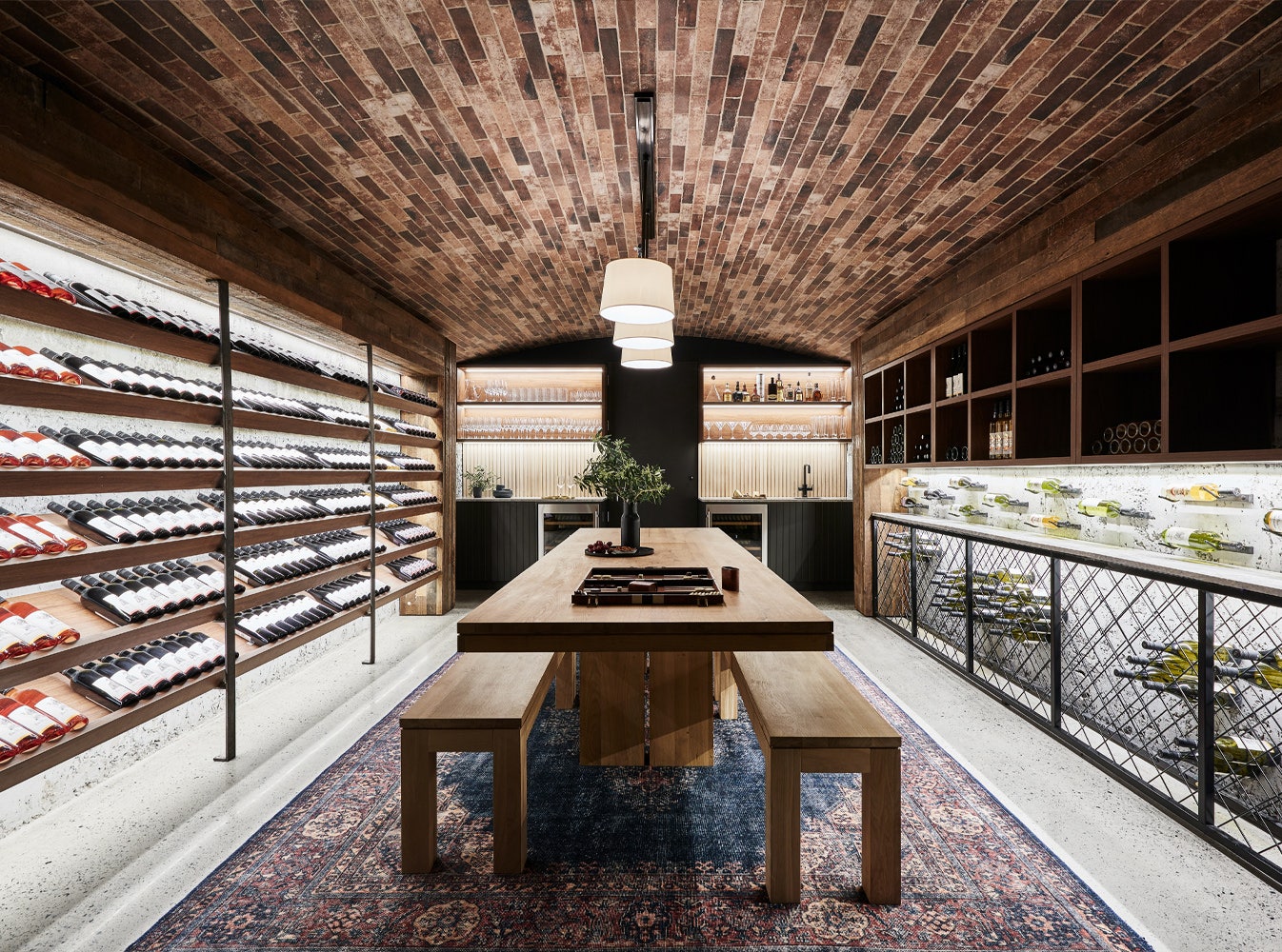 The products featured were available at the time of airing. Our beautiful range changes from time to time, so please check with our friendly sales teams first.