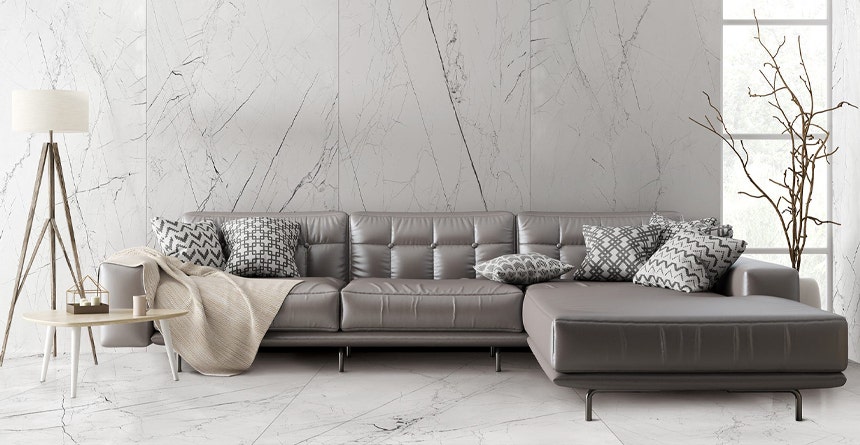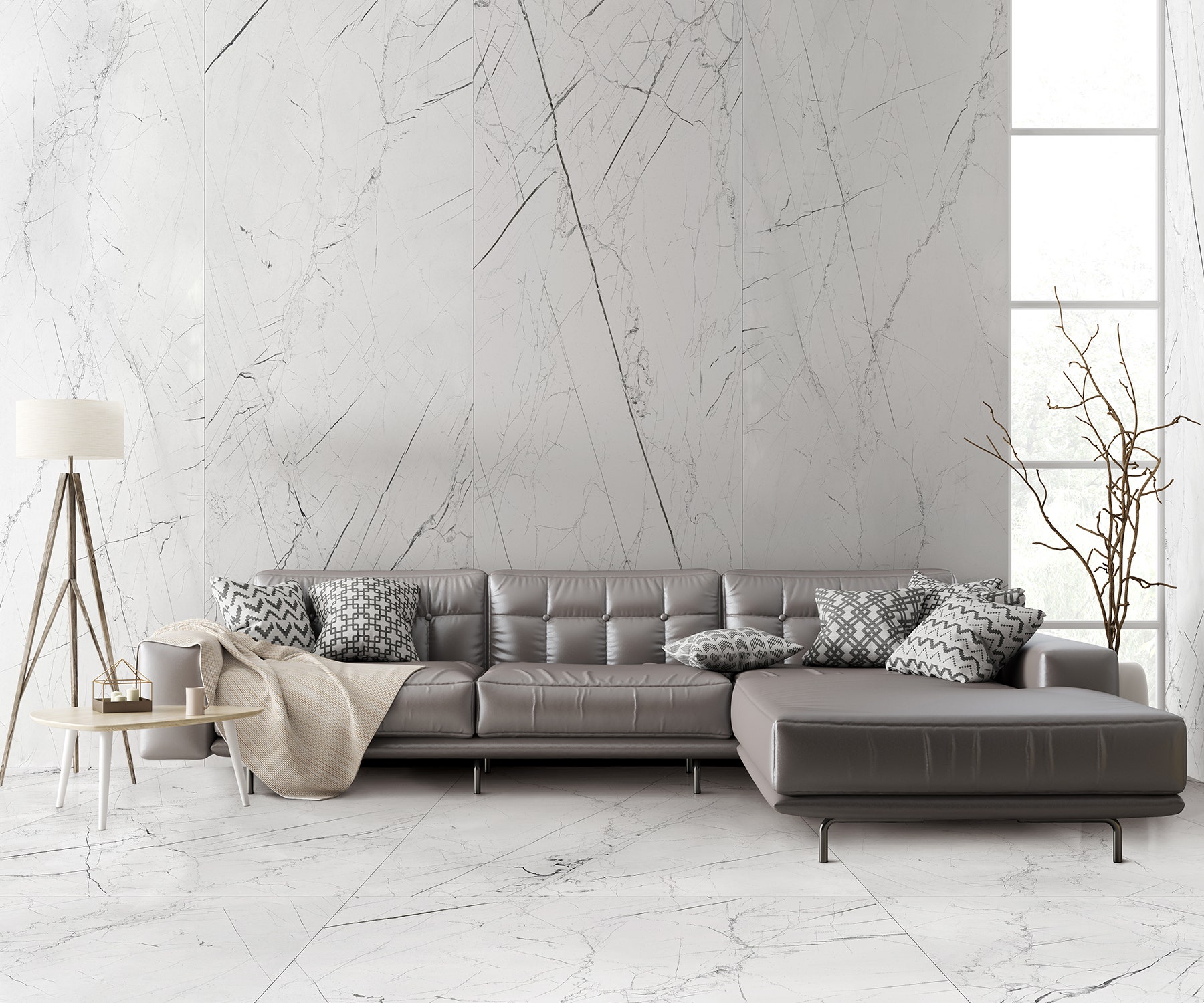 Product Highlights
Slabs
Slabs are a luxurious and growing trend!
What is a Slab?
Only tiles that are 800x1600mm or bigger are worthy of being called slabs, anything below that size is called a large format or a standard-size tile.
Why Slabs?
Not only are they breathtakingly beautiful making a huge impact in your home they are also remarkably practical.
This is why you'd love them:
Fewer grout lines to look after

Easier to clean and maintain

Large size and less grout lines visually expand the room

A streamlined look to show large scale designs

Slender depth of 6mm; takes up less room and more efficient.

Greater durability and longevity

Opportunity to think outside the box, use them on multiple surfaces

Create ceramic skins for exteriors, interiors, floors, walls & fixtures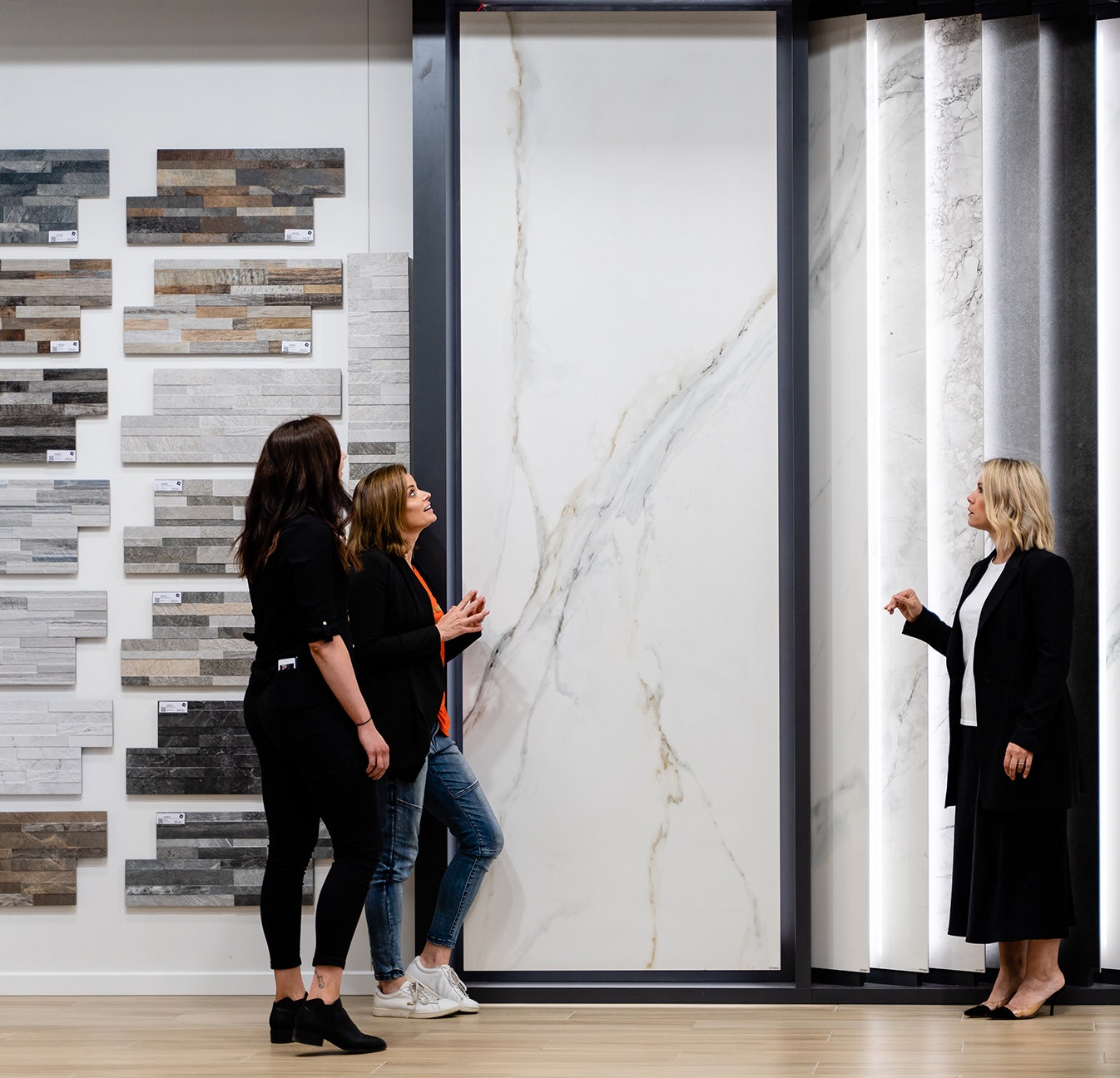 Where can Slabs be used?
Slabs have an array of applications from bathroom walls/floors through to living area floors, feature walls, grand entrances, seamless kitchen splashback and exterior facades.
Lucy chose our grand slabs in Antique Gold Calacatta for her family bathroom because they "Make this bathroom! They frame the wet room and are grand and elegant. I love them because they are so incredibly easy to clean thanks to their large format and minimal grout lines. We took the grey tones that run through the slab tiles and selected the grey floor tiles to anchor the look."
Installing our slabs requires a specialist and are NOT SUITED FOR DIY installation. Find an expert tiler near you here, by selecting Large Format in the filter.
Our Hot Tip: The benefits of slabs became crystal clear when I measured up my bathroom and discovered we only needed 2-3 tiles across one wall. That's only 2 grout joints! Cleaning suddenly became the easiest job of the week. Add this to the normal easy upkeep of porcelain tiles, which are naturally mould and stain resistant, I now sit back and enjoy just how little care and cleaning tiles need!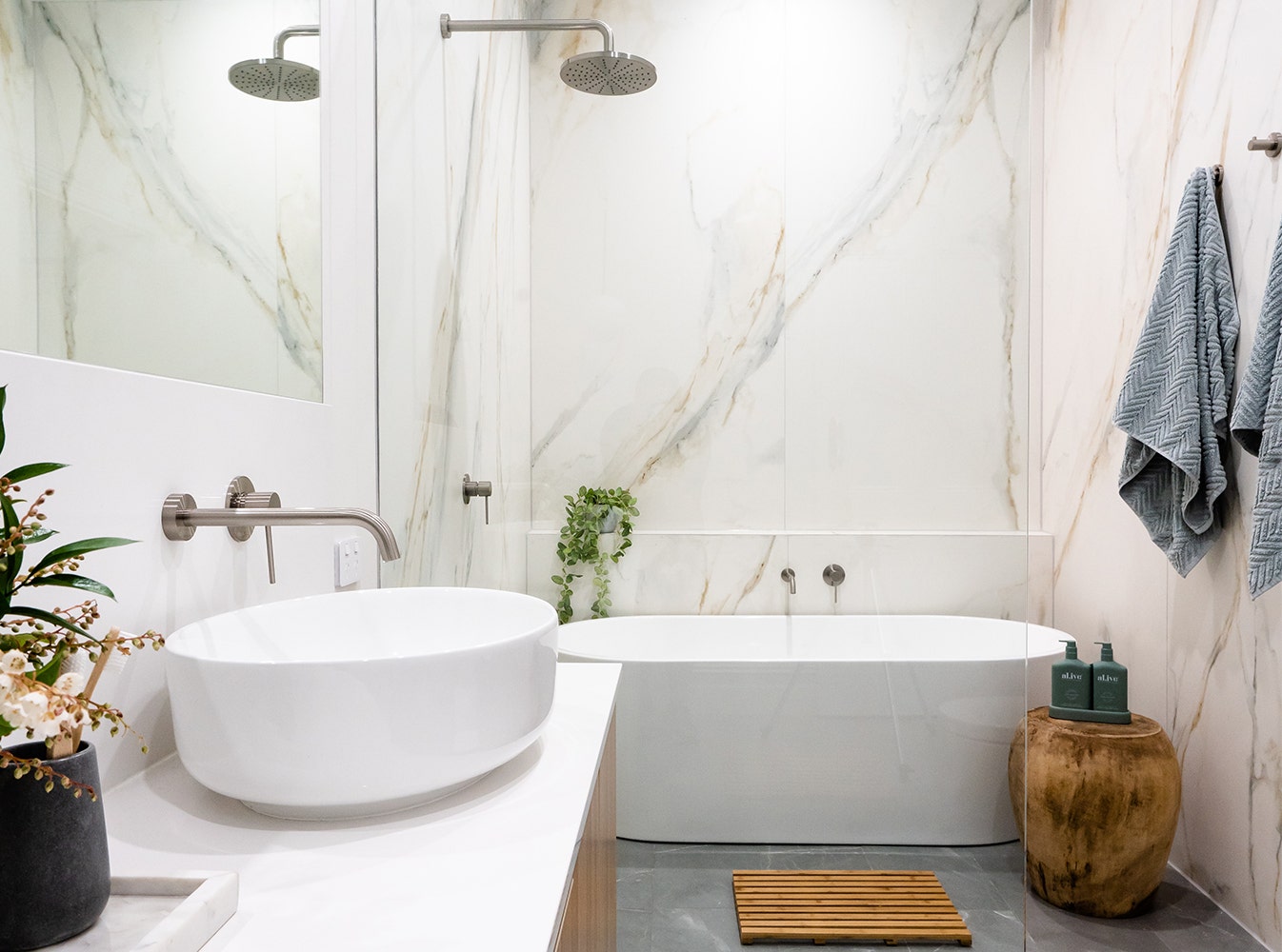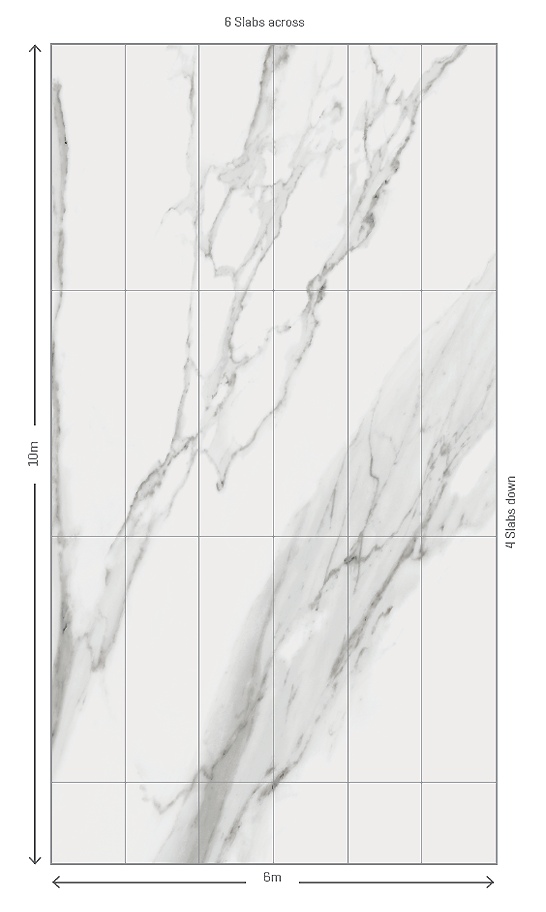 How to order Slabs for your space?
Slabs are ordered by the panel, not m2, so take extra care when calculating and don't forget to always order 10% extra for wastage.
Measure plan by slab layout (not m2) this means counting the number of slabs you will need.

To measure up: Draw out the room and count the number of pieces.

Allow 10% more pieces of slab for wastage.
In this example there are:
6 Slabs across x 4 Slabs down = 24 pieces
+ 10% wastage, rounded = 26 pieces