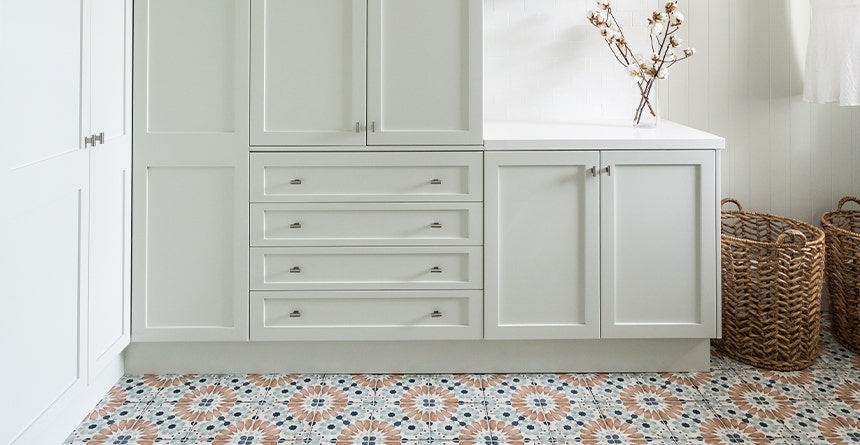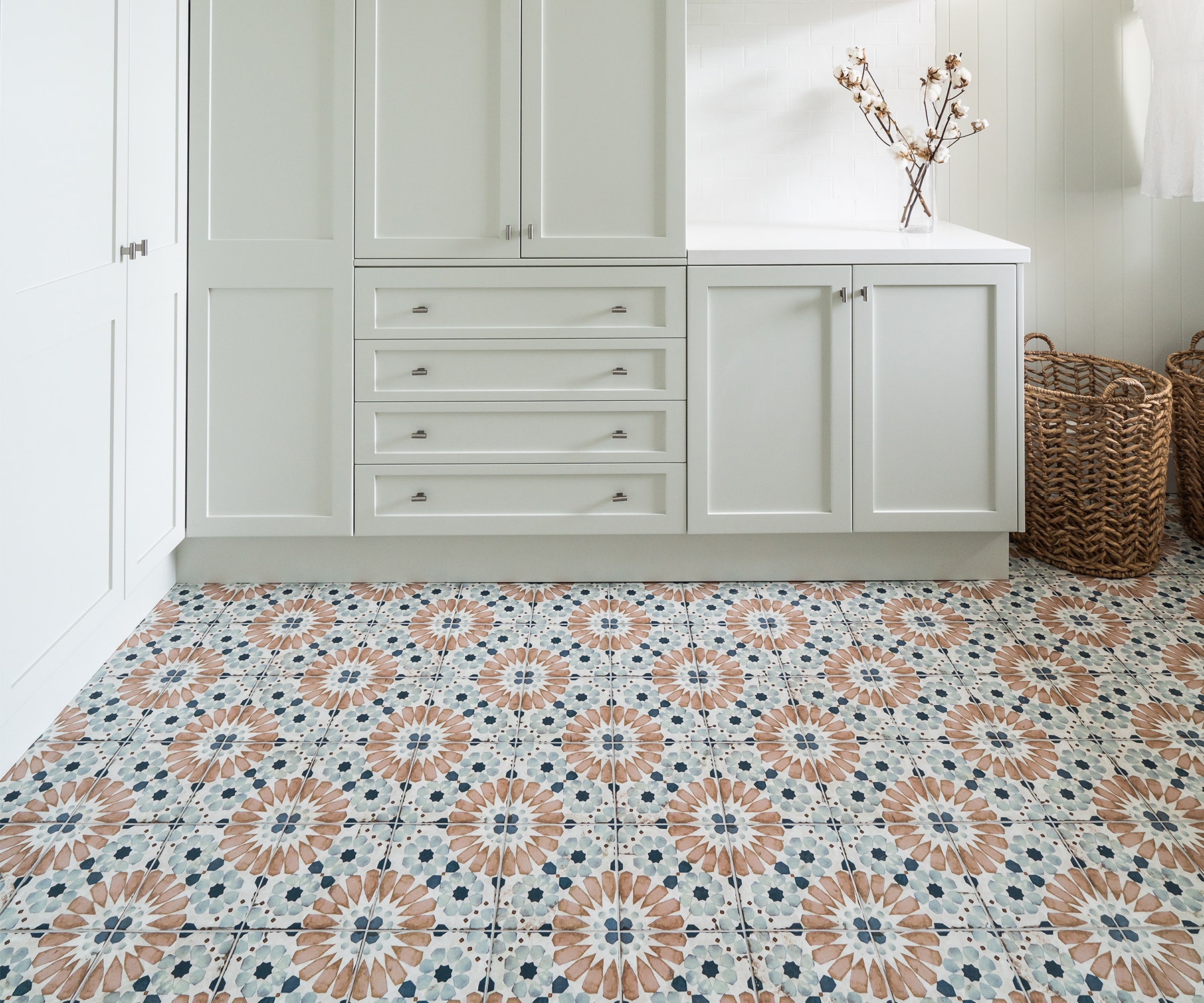 Design Hacks
Jazz Up Your Home With Decorative Tiles
Add style, texture and personality to your home with decorative tiles.
Creating Your Space Using Decorative Tiles. If you're thinking of adding that something extra to your home, why not inject a little personality and flair with decorative tiles.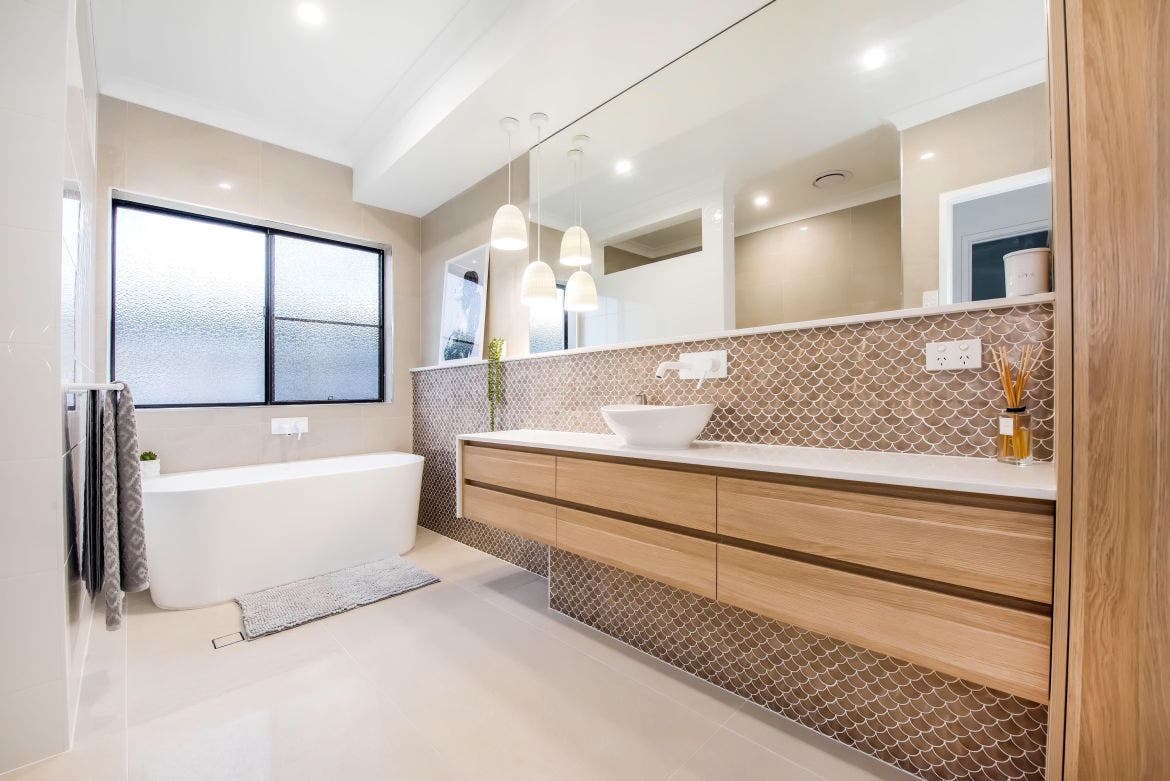 What is a 'Decorative Tile'?
Decorative tiling is one of the oldest forms of ornamental art, enhancing monasteries and palaces for thousands of years. Coming back into vogue (although the classic patterns never really left), decorative tiles are becoming more and more popular as a creative, fun, and beautiful way to brighten the home and garden. Bold, subtle and everything in-between, they come in a wide range of shapes and sizes, and can be made of ceramic, stone, glass or metal.

Designed specifically to give your space style and texture, they create an individual elegance that reflects your personality, and are an innovative way of complement and personalising your home. With style pallets such as Farmhouse, Vintage, Wanderlust or the more classic timeless minimalist look, you can offset your interior with bright colours or raw appeal, in the style that best suits you.
How are decorative tiles used?
Get creative! Decorative tiles are now found in kitchens as splashbacks, or on feature walls and floors throughout the living and bathroom areas of your home. Commonly used to enhance wall designs, they also make striking floor accents and can create a lasting first impression when used in an entranceway. Less common, but just as stunning, decorative tiles can also be used outdoors, on outdoor kitchens, in water features, steps or pool surrounds, to give your outdoor entertaining areas a bit of fashionable sophistication.

Creating a contrasting or complementing palette is as individual as you are, so we've developed a 'What's My Style' quiz to help you find a starting point. Your results will give you suggestions in tile and bathroomware selections.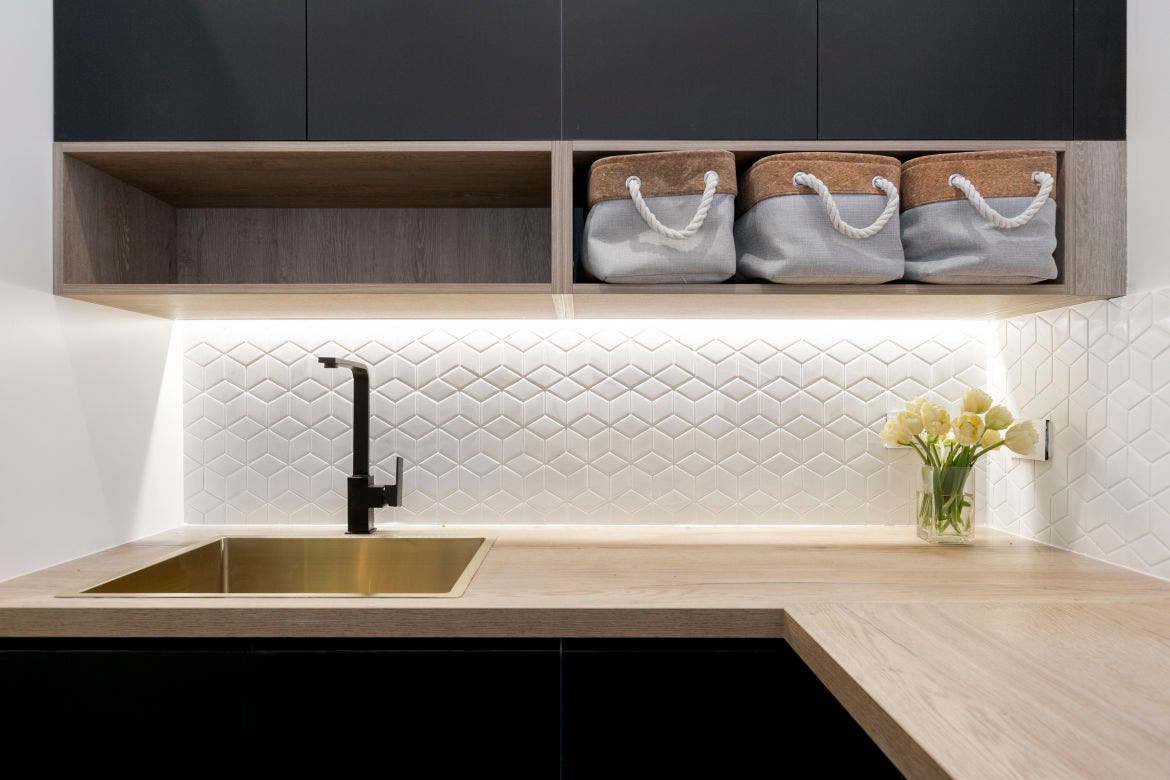 Design elements to consider for decorative tiles.
From less is more monochrome and neutral tones, to vintage styled mosaics in vivid colours, it's easy to pick the right patterned tile for you. Traditional tile sizes and textures like the smooth classic subway tile create a timeless elegance, and large graphic patterns or penny round mosaics add a certain artistic flare to contemporary homes.
Delicate thin finger tiles and intricately detailed feature pieces give a sense of space and flair to bathrooms and entrances. When styling a space, it is important to consider the size of the room you are preparing, the ceiling height, light, your individual home colour palette and what ambience you want to create. If your space is large, consider bigger tiles to offset the exposed interior, and if the space is small like a compact bathroom you want to create a sense of openness perhaps with contrasting textures and basic colour designs. A family home will have different decorative needs to a one-bedroom apartment, a country home is a different style to inner-city living.
Space considerations for decorative tiles.
Consider also how much time you spend in a room, and what furniture complements the space. It is not always important to have every room in the house match the same colour palette, but keep in mind there needs to be organic flow from room to room. A balance of style and practicality is important. For example, in a living space you may want to create warmth and depth to generate a sense of relaxation and comfort with a textured feature wall design. To create this look, you will want to go for creams, rustic browns and dark wood, or for those who like cooler colours your inspiration may be found in concrete-look tiles with crisp white and hints of blue. For an injection of drama, brightly coloured splashbacks with contrasting colours are popular in kitchens to complement the controlled chaos and maintain a fun light-hearted atmosphere. Kitchen splashbacks also need to be easy to clean and match the kitchen décor closely.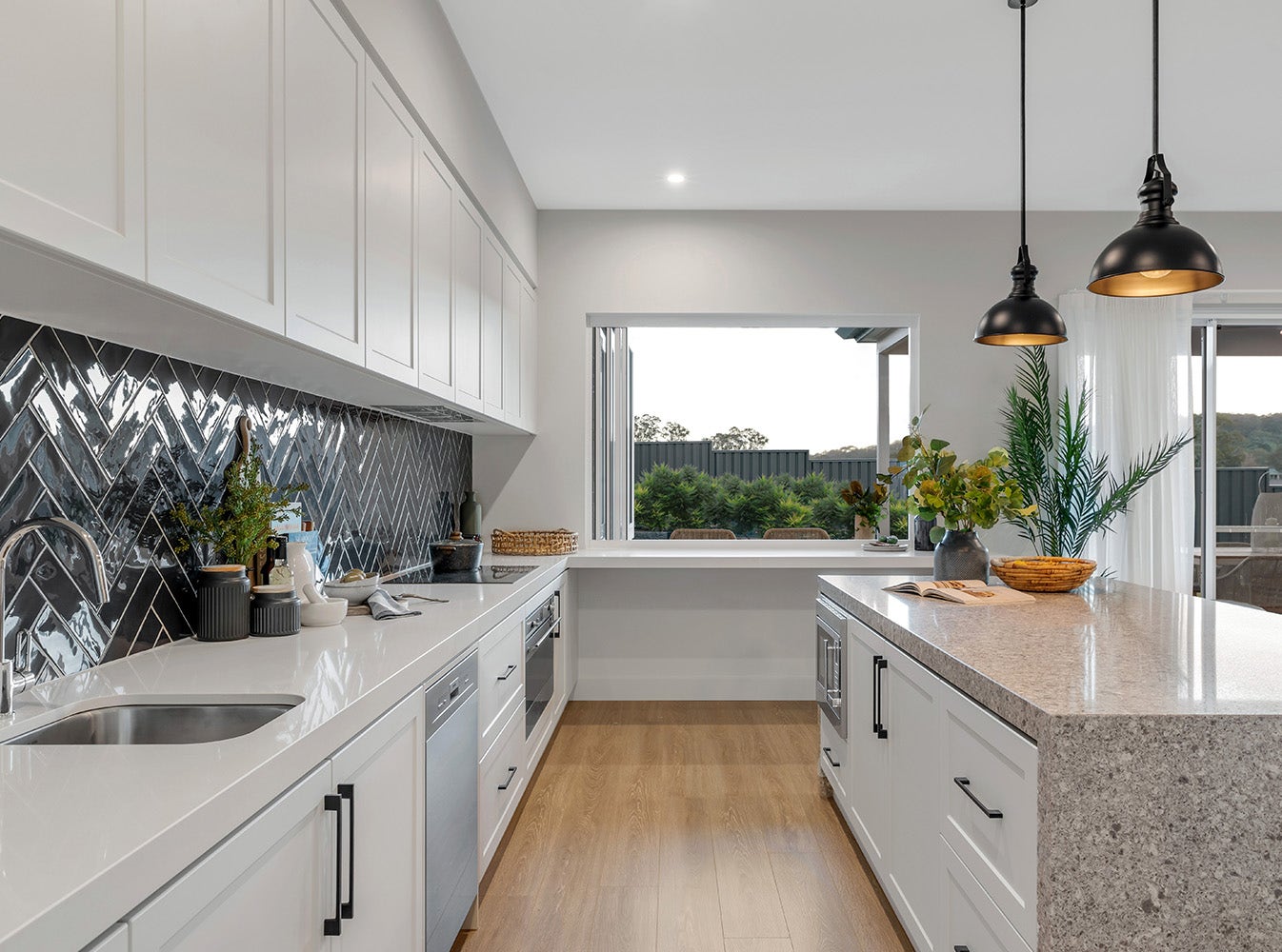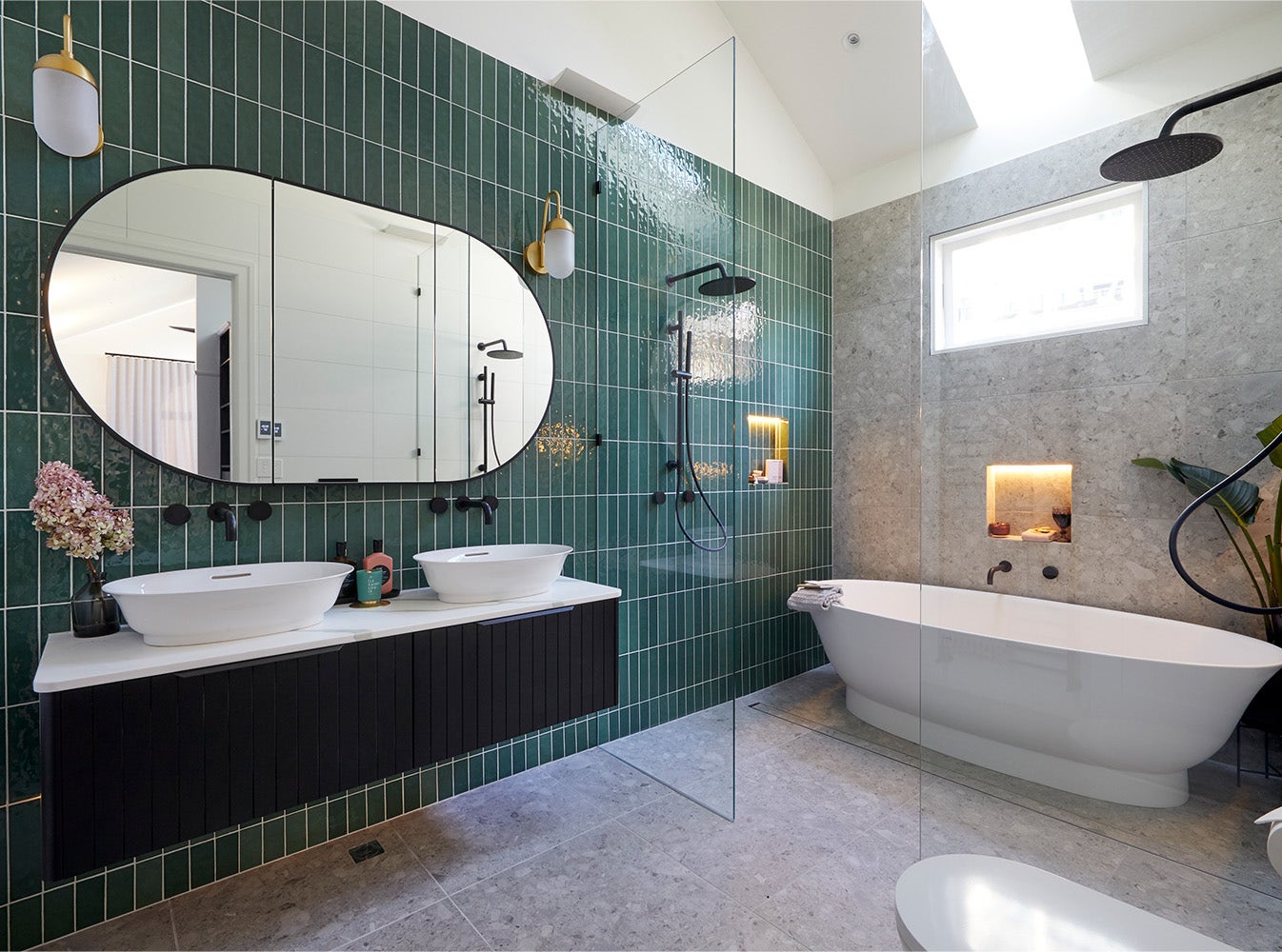 Installation tips for decorative tiles.
You can create space in a bathroom by running the tiles right up to the ceiling or designing a shower space entirely lined with Zellige inspired square tiles. For the even more adventurous an accented ceiling can create a bold atmosphere in an entertaining area and will really wow the guests.


Whatever your style, make sure you consult a trained professional or design specialist who can help with both the design and installation of custom tiles. If you're building with a Beaumont's builder, our selections concierge will call you directly to arrange your consultation, otherwise, feel free to browse and get in contact or BOOK A CONSULTATION with one of our trained design specialists today.
What decorative tile products do Beaumonts offer?
Beaumont Tiles offers a range of options, for bathrooms on a budget, mid-range products and luxury decorative tiles, to suit any budget and living space, from delicate finger tiles to enormous slabs - which are works of art by themselves. With the choice of digitally printed tiles that feature modern florals, classic motifs, stripes, embossed patterns, and many more, you can make any room an individual art piece. Explore our range here or BOOK A CONSULTATION with one of our design specialists to help get you started today!