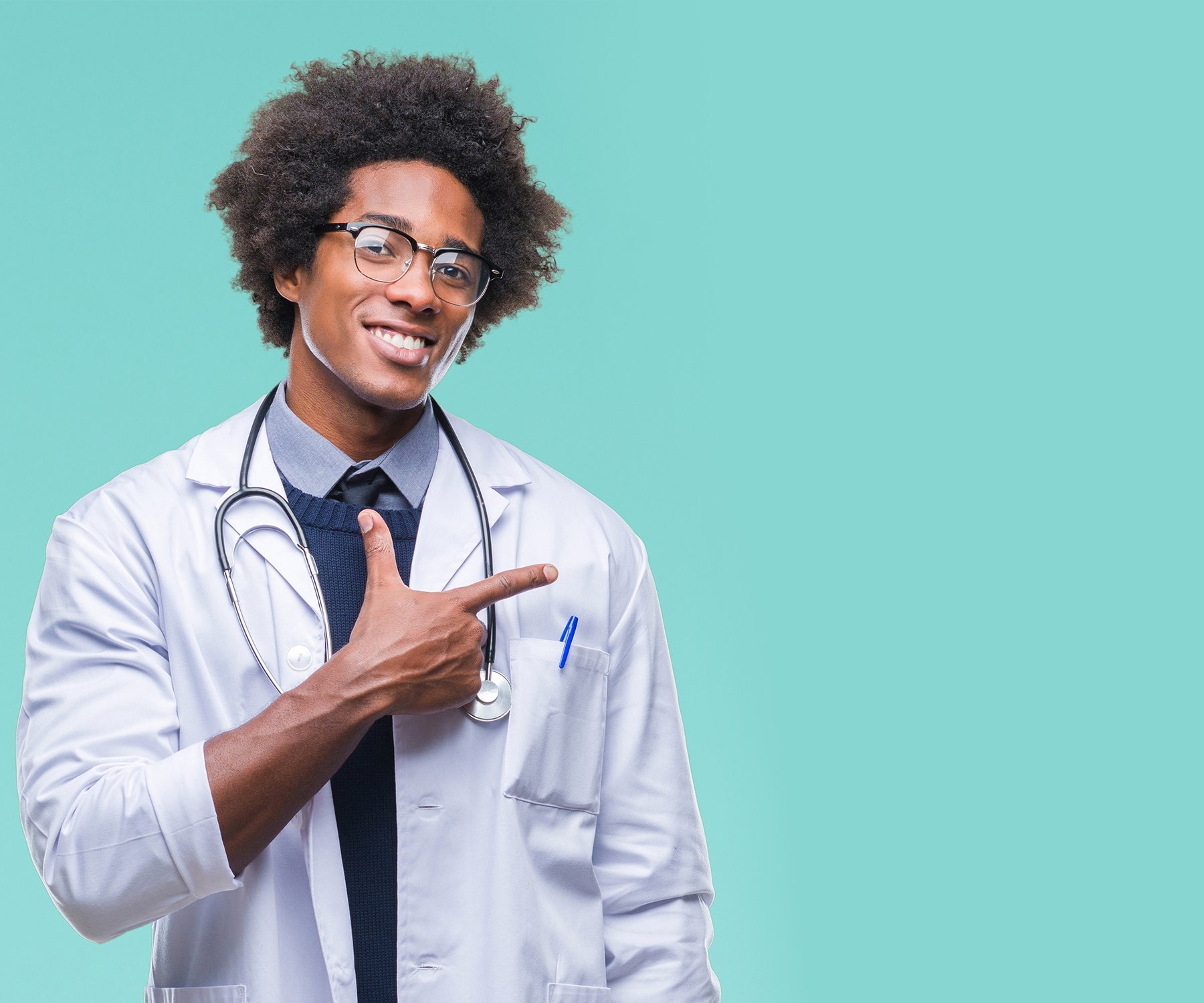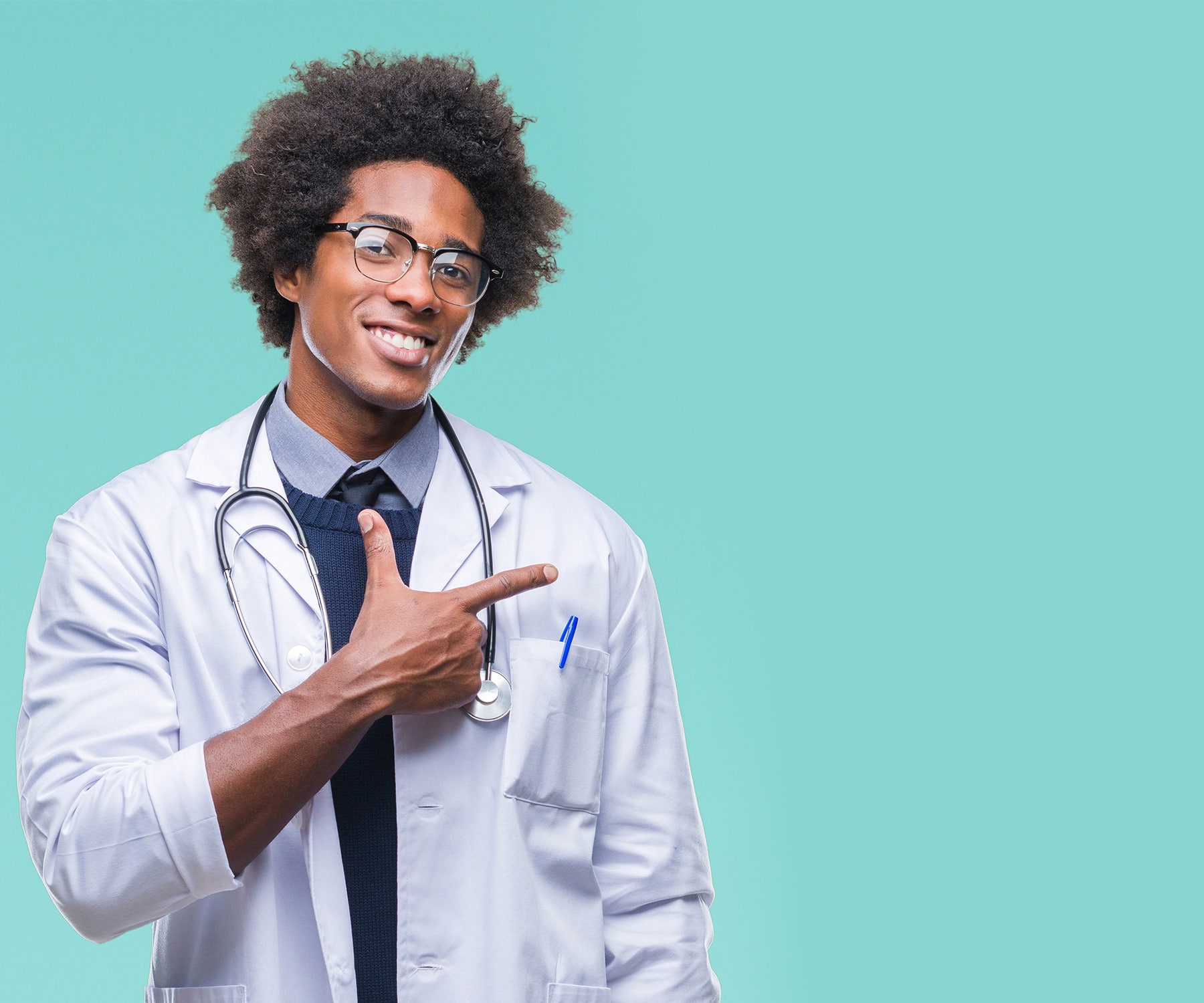 Your Tile Qs Answered
All Your Tile Grout Questions Answered With Dr. Grout
From expert advice before you begin to installation tips and after-care, Dr. Grout and Beaumonts are here to help.
In this section, we answer the most common questions when it comes to grout.
Click on any topic below and we'll take you directly to our tips. Come back to this index at any time if you need more information.
Our Hot Tip: We're always here to help! Contact our expert helpline on 1800 4 TILES between business hours.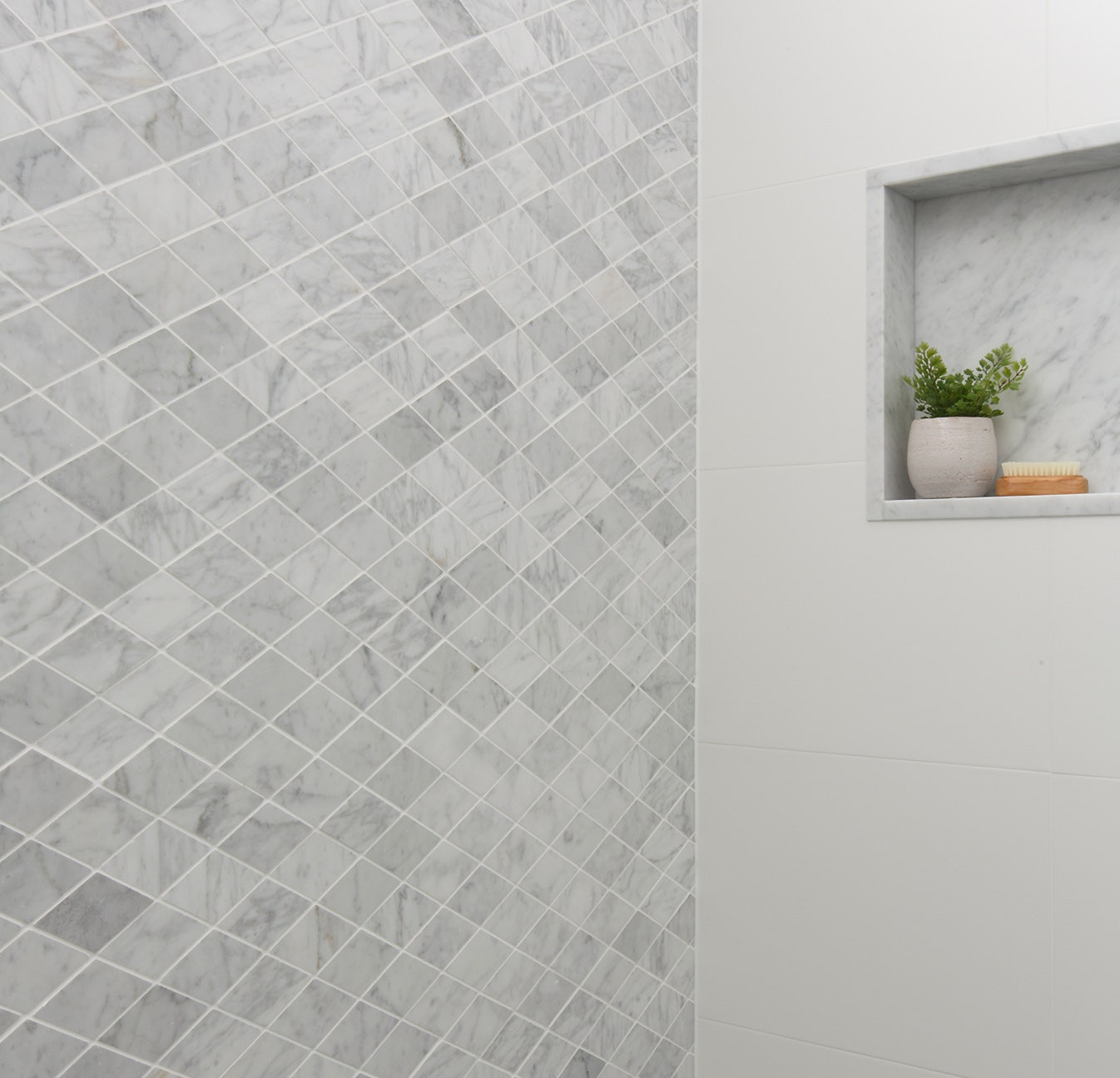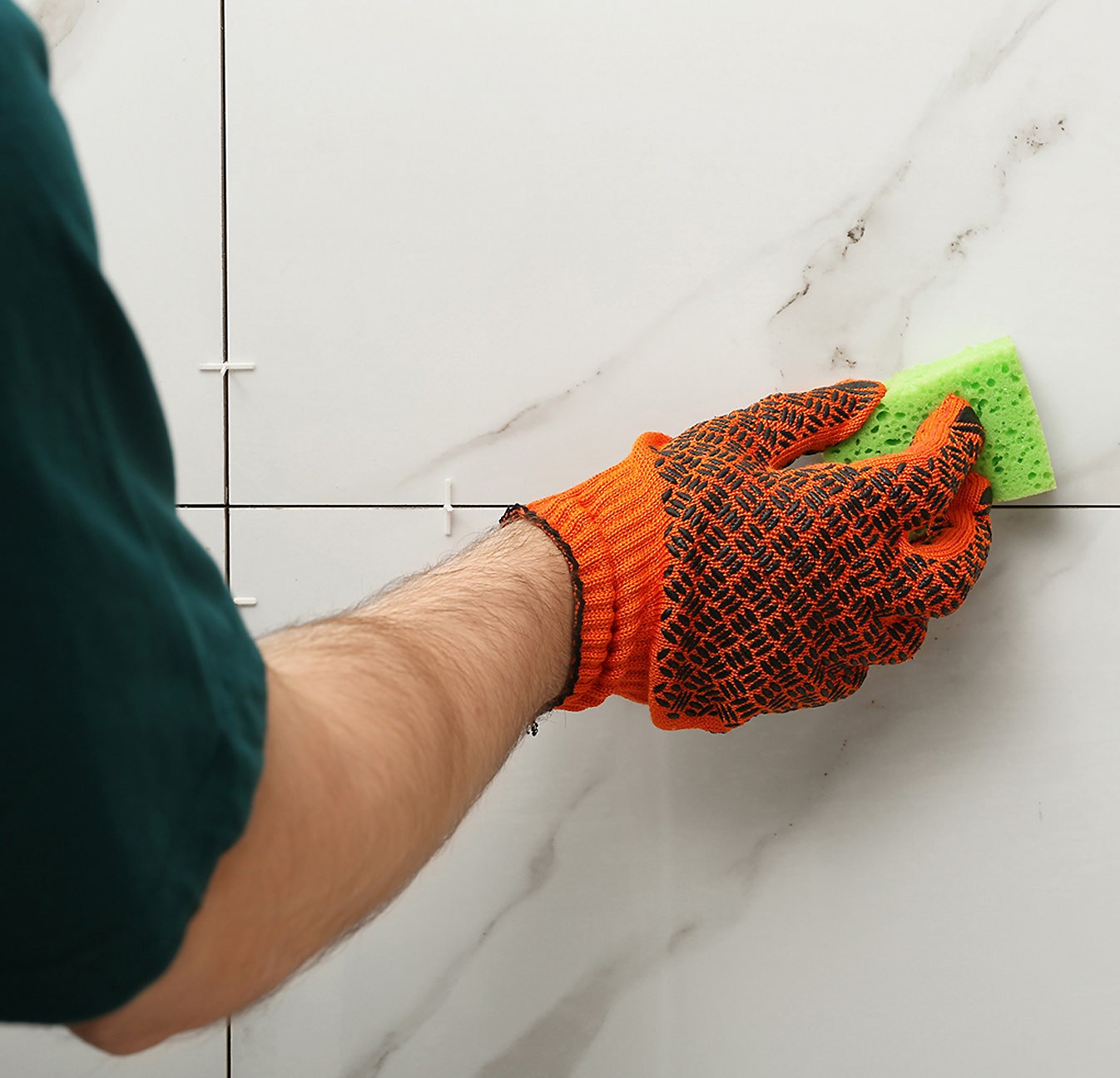 How Can I Prevent Grout Crumbling And Turning Soft?
We all know how important it is to stay hydrated. Well, the same goes for grout! Tile joints should be dampened to avoid powdery or crumbly grout.
Grout is used to fill the joints between tiles and helps make a smooth, attractive surface that is both water-resistant and easy to maintain. If you have crumbling grout, or it's powdery and falling out it will not do its job properly.
It is important to remedy this situation quickly, especially in bathrooms where there is a risk of water penetrating into the joints and causing damage to the substrate or the building structure. Crumbly or powdery grout can be due to poor mixing and application or grout that has expired its use-by date.
What Can Cause The Problem?
When grout and water are mixed together, a chemical reaction called 'hydration' is started. It is this reaction that causes the grout to go from a thick paste to a hard tile joint. Powdery or crumbling grout is likely to occur if the tiler:
Doesn't dampen the joints before applying the grout.

Doesn't mix the grout to a consistent, thick and creamy paste.

Does not remix the grout after the first 5 minutes of mixing a new batch of grout.

Doesn't fill the whole grout joint and compress the grout into the joint.

Old grout that is past its expiry date or shelf life is used.
Not entirely sure what grout is? We have you covered!
Before application, and especially on soft biscuit wall tiles, the tiler needs to dampen the joints where he intends to grout. This extra moisture slows the hydration process. With soft biscuit tiles, the body of the tile soaks up the moisture in the grout. With incorrect hydration, the grout will not cure or dry correctly and the result is powdery or crumbly grout.
If the grout is not mixed thoroughly, patches of grouted areas on the wall or floor will end up powdery or crumbly or even discoloured and patchy.
The use of a rubber squeegee (grout float) and a firm sweeping action across the joints ensures that the grout is compressed into the joint and completely fill the joint without voids. Incorrectly applied grout will be unserviceable and is likely to crack and fall out over time.
Grout has a shelf life of about 12 months from the date of manufacture. After this time it is likely to go powdery and is unsuitable for use. At Beaumont Tiles, we turn our stock over continually and grout is not packed with the job until the day before delivery to ensure fresh stock is delivered.
So What Can I Do Now?
The only way to rectify this problem is to scrape out the grout and replace it. This is done by using a grout rake (a small, cheap tool available at all Beaumont Tiles stores). Once the joints are clean, apply the correctly mixed grout.

Check out our guide on how to grout tiles for more information.

If you are re-grouting, Beaumont Tiles recommends using a Grout Additive in the mix. This enhances the grout to make it more flexible, more impervious to water and easier to clean than standard grout.
Note: Never grout the internal corners between two walls or the internal corner where a wall and floor meet. Movement and different rates of expansion and contraction will cause these joints to crack and fail. Silicone must be used in these places.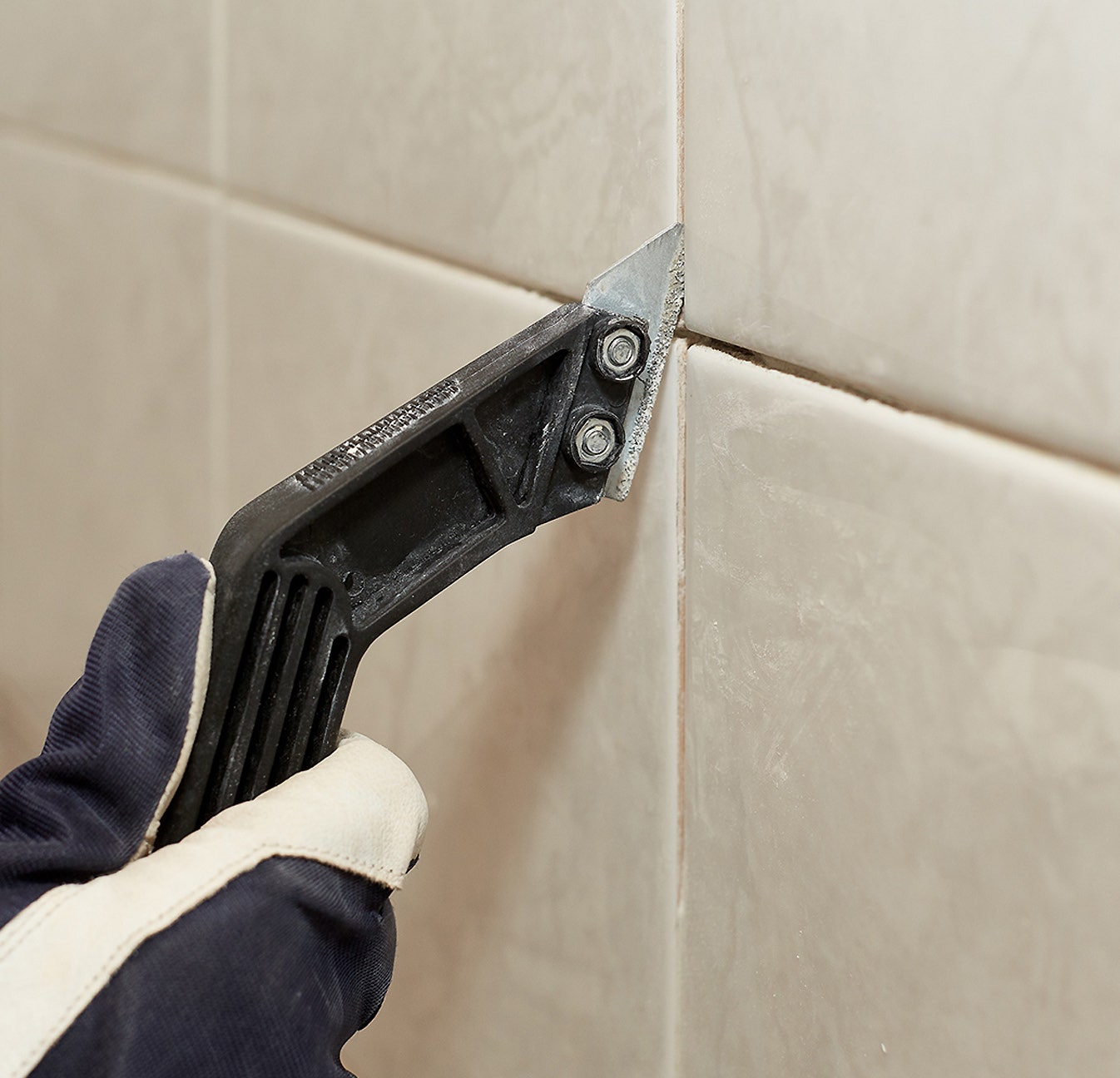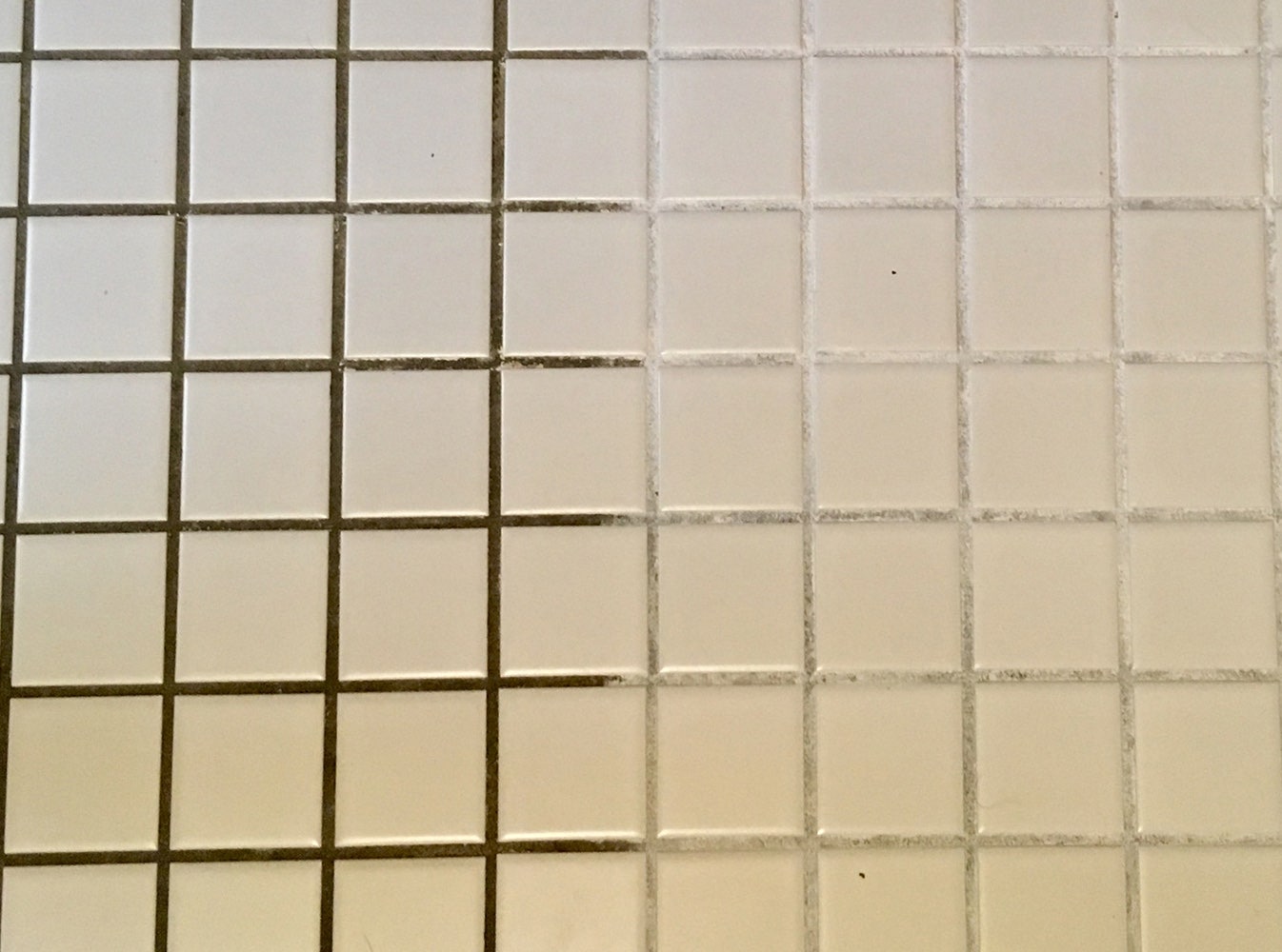 How Can I Prevent My Grout Going Dark Or Black?
When floors are washed with too much detergent and water, the dirt can collect in the grout lines. But there's a better way to clean tiles.
If the lines between your tiles have gone dark or black, it is just dirty grout. This does not mean that you don't keep a clean home or floor, but simply that the way you have been cleaning is not best suited to tiles.
The most common cause of this is that people wash their floors using too much water and detergent. The dirt is washed off the tiles and collects in the grout joints. It settles in these mini gutters and dries out leaving a film of dirt and detergent. Each time the floor is washed, this film builds up and eventually causes the grout to appear black. In truth, the black is just the film of grime sitting on top of the grout. Learn more about what grout is.
In some areas where there is ongoing dampness, such as a bathroom, this film is an ideal breeding ground for mould.
What Can Cause The Problem?
Cleaning the floor with too much water and detergent and then not rinsing thoroughly is the most common cause. We should explain here that the way detergent works is to capture dirt and grease on the microscopic level. The reason we mix it with water is to enable this mini globules to be washed away. If we leave a floor wet without rinsing, that film will stay on the floor, especially in the grout joints.
Whenever you wash a floor using any form of detergent, rinse it well with clean water. Most soiling on glazed ceramic tiles will lift off with plain, clean, warm water. The only thing we recommend that you add to the water is some PH neutral cleaning solution.
Visit your local Beaumont Tiles store and purchase a bottle of Heavy Duty Tile and Grout Cleaner. Wash the floor (and rinse several times) to remove all the built-up grime.
From then on, avoid detergents and just use warm water. Always use the water sparingly; there is no need to flood the floor.
Once the floor is thoroughly clean and dry, it might be wise to seal the grout joints with Grout Sealer. One light application using the trigger spray will seal the grout joints and make them water repellent and easier to clean for around five years.
Read our guide for more information on the best way to clean tiles and prevent dirty grout becoming an issue.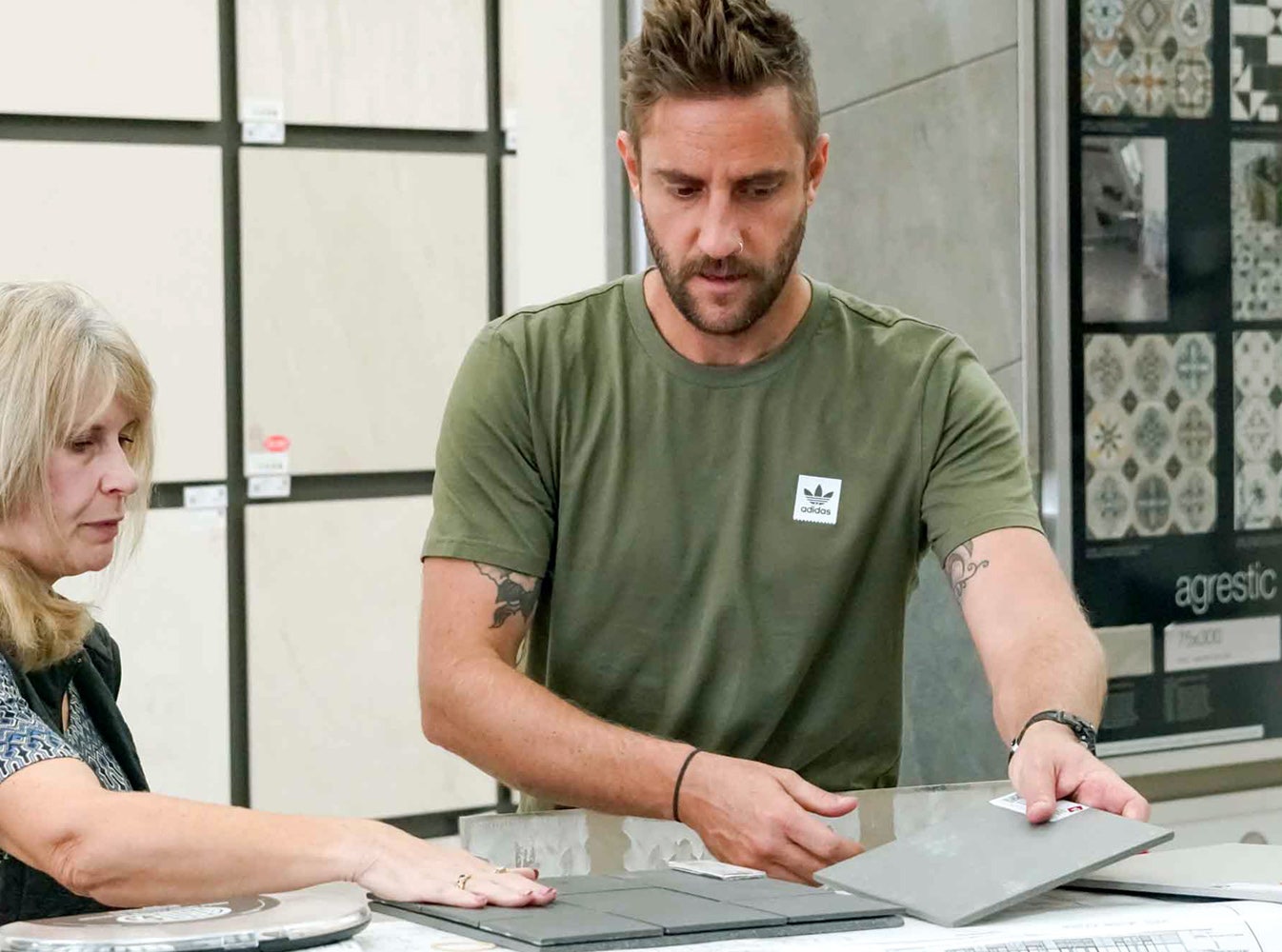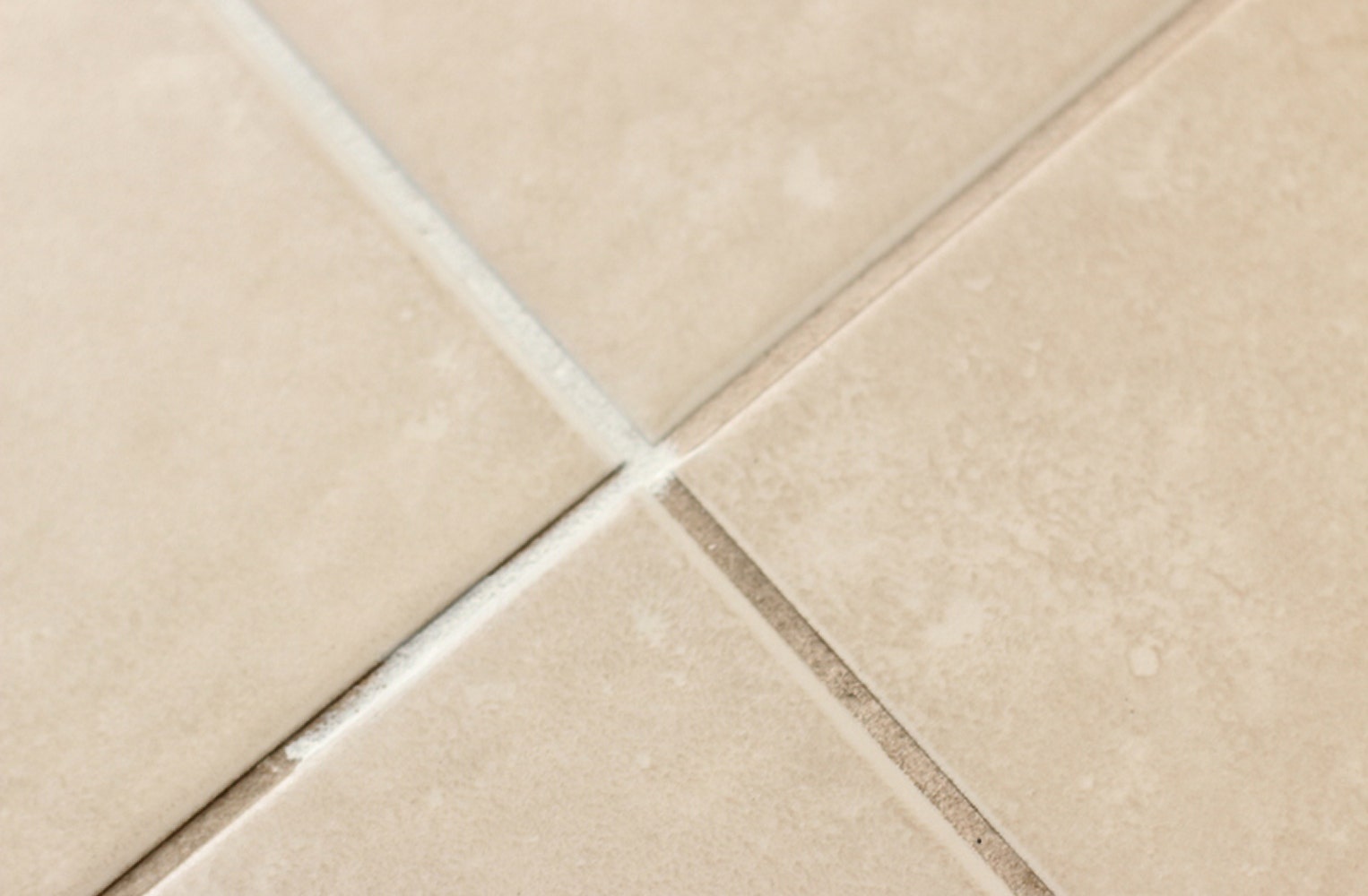 Why Is My Grout Turning White?
Under certain circumstances, a white powder can form on grout. It could simply be soluble salts that are present in the cement-based products.
Under certain circumstances, a white powder can form on grout, especially on floor tiles. This is a natural phenomenon called efflorescence. It is due to soluble salts rising to the surface of a cement based product. When they dry out on the surface, the remaining salts appear white and powdery.
It is defined as the 'migration of soluble salts.'
This is not due to substandard tiles, adhesives, or grout; and generally, there is nothing to worry about.
What Can Cause The Problem?
As explained, is it simply soluble salts that are present in the cement-based product. This can be the concrete, mortar bed, tile adhesive, or grout.
These rise to the surface, and as it dries an annoying white powder remains on the surface.
So What Can I Do Now?
The only real solution is to brush the grout with a stiff-bristled brush and vacuum away. Repeat this from time to time, and eventually, it will generally reduce the severity or stop recurring. Do not continually wash the grout lines as that will dissolve the soluble salts only for them to reappear after the grout is dry.
You can reduce the amount of Efflorescence on your grout (or unglazed tiles) by using a product such as Eff-Plus. This product is specially designed to deal with efflorescence. Ask for it at your local Beaumont Tiles store.