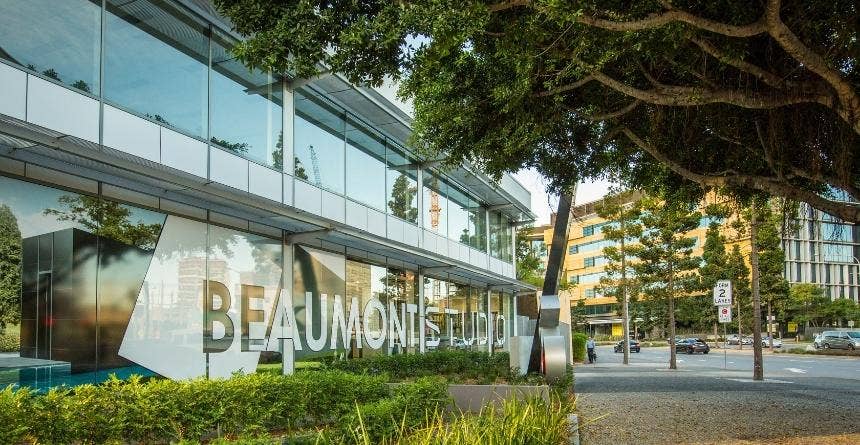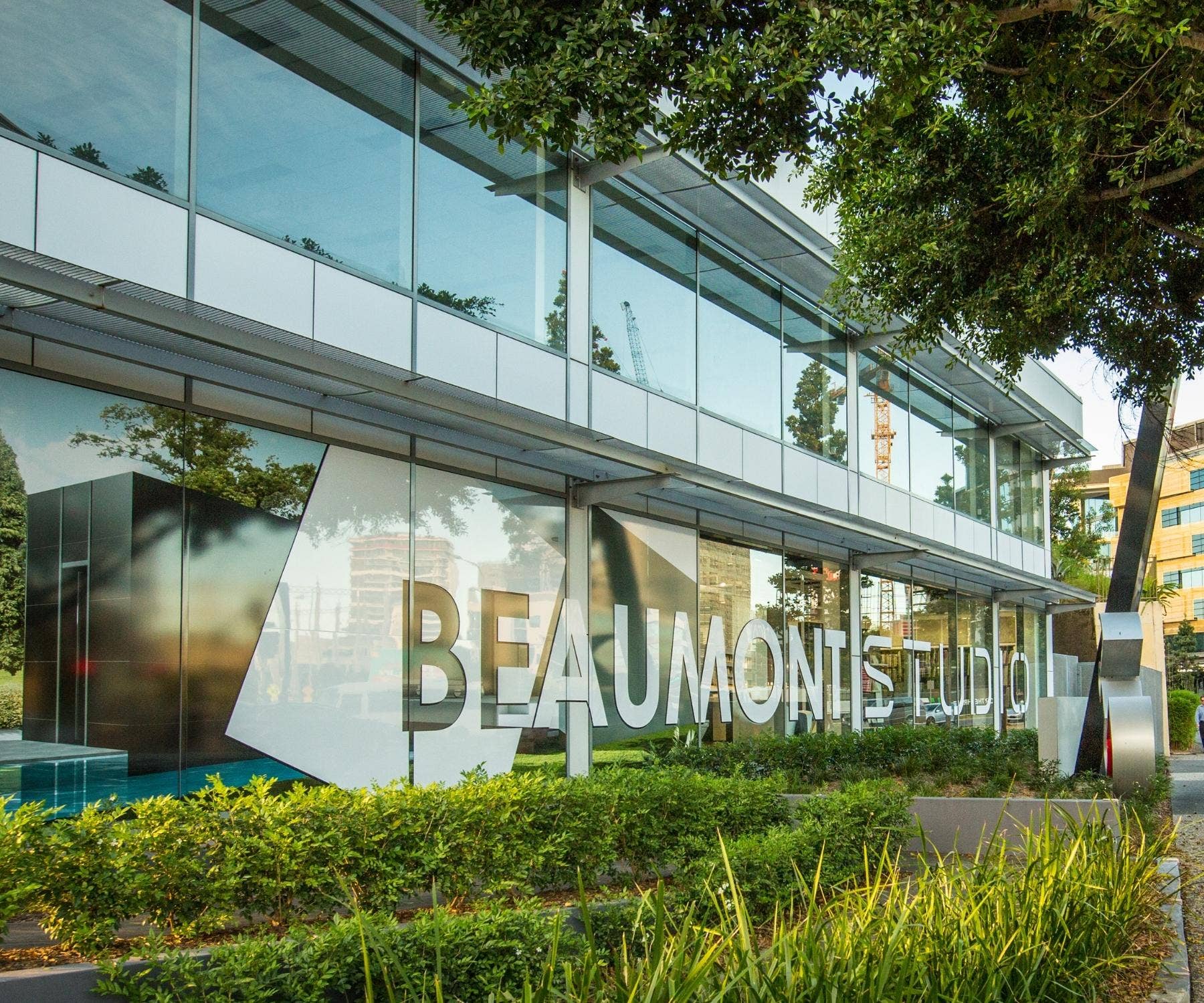 About Us
With many years of experience behind us, we are here to help make your renovation or new build journey fun and easy.
At Beaumont Tiles we're all about designing beautiful spaces with world-class products and enriching lives while doing so.
"Our mission is to create a safe, healthy, and inclusive environment for our team, customers, and suppliers. We are proud to partner with industry-leading suppliers from Australia and around the world to offer a range of high-quality, on-trend, and fit for purpose products. We're committed to continuously improving social and environmental practices within our supply chain and across our broader business, giving our customers even more reasons to choose Beaumonts."
Danny Casey, Chief Executive Officer
Over 60 years of experience
Beaumont Tiles opened its first premise in Adelaide during the 1960s, and have been specialising in tiles and now bathroomware, hard flooring, tools and accessories ever since. What started as one showroom in Grote Street, Adelaide is now a network of 115 showrooms, Studios, Clearance Centres and Trade Centres across Australia.
Our in-house design experts travel the world to bring you the latest and best from around the globe. We love supporting local and our close associations with the best Australian manufacturers allows us to deliver superior Aussie Made value and quality.
Our eye for style and stunning range has inspired Australia's top TV renovation shows for years. Shows like The Block, Open Homes Australia, The Living Room and more all come to us, the specialists, to help them create jaw-dropping rooms.
Beaumonts also offers specialist tiles and bathroomware for high-end designers, commercial operators, and trades.
With major warehouses in key locations nationally and headquarters in Marleston, Adelaide, South Australia, we are ready to make your dream renovation or build a reality. We are driven by the desire to create beautiful spaces and provide such outstanding support and advice that you'll be happy you chose Beaumonts!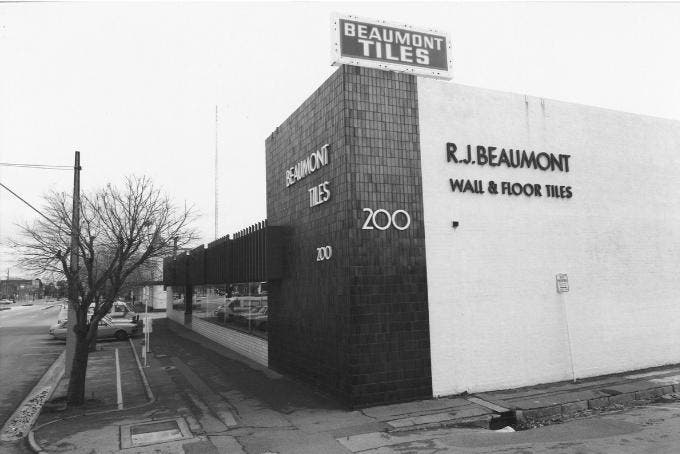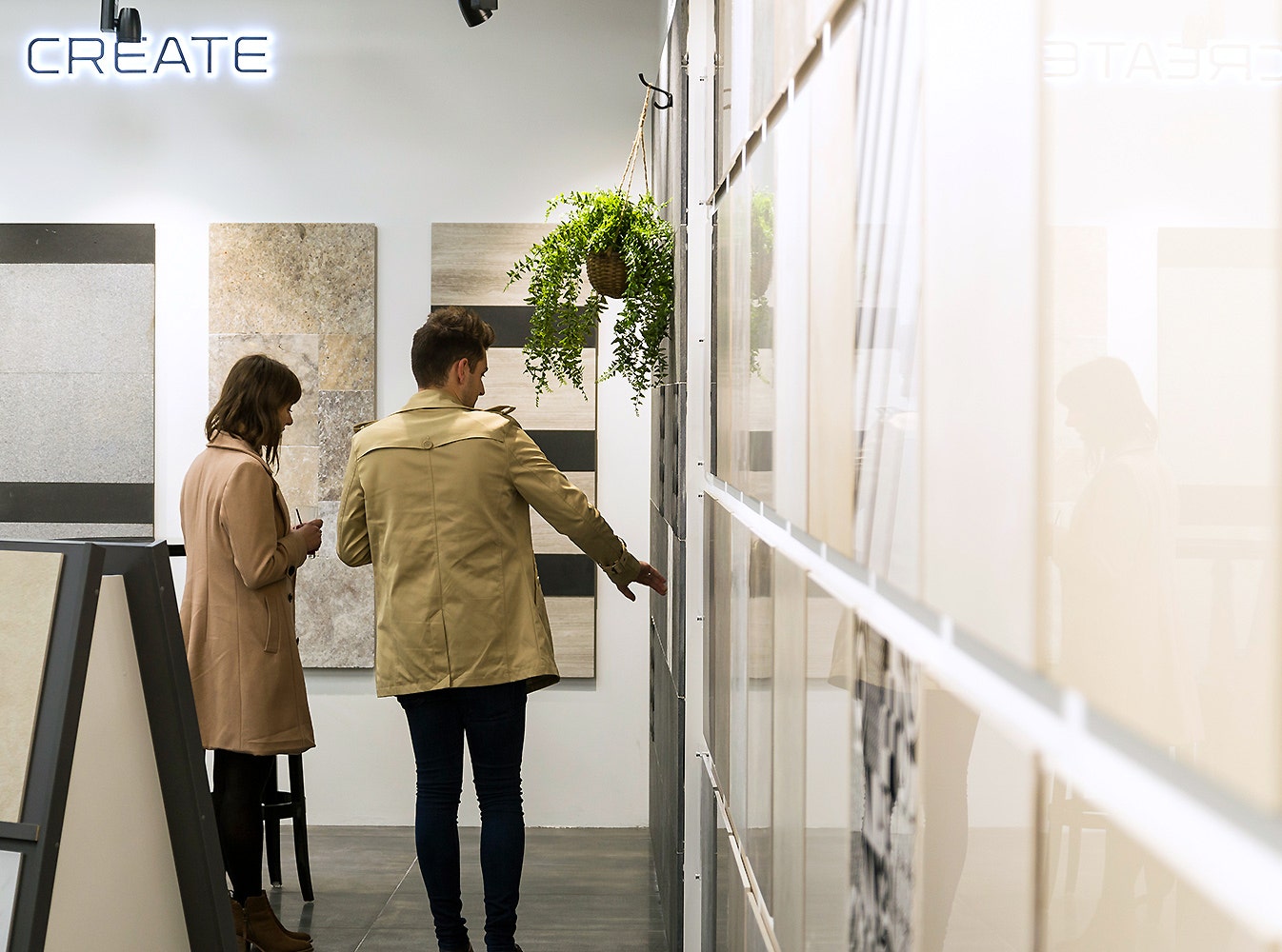 You're in expert hands
We're passionate about what we do and recognise that our 500 Team Members are more than their roles and titles. We want everyone to feel included, empowered, and secure to explore areas they feel passionate about to help develop their full potential. You can trust that you and your project are in expert hands with one of our specialists at Beaumonts.
We innovate so you can create
You'll see our tiles, hard flooring, bathroomware and accessories in hundreds of thousands of homes, cafes, hotels, office buildings, and even hospitals and service stations because you can trust our quality, every time. However product quality is only part of the story, we are here with design solutions using the latest technology such as visualisers, virtual style solutions and so much more for your perfect space.
When you're thrilled with your new space, we're thrilled too. Our industry-leading and exclusive design tools help renovators, first-time DIYers and beyond create with confidence. Our exclusive What's My Style Quiz gets projects off the drawing board and into your home in no time. Take our quiz now and in minutes you'll have your personalised style booklet to get you started on your journey.
You can also visualise our tiles in your home with our BeVisual Live tool which instantly allows you to see exactly what they look like.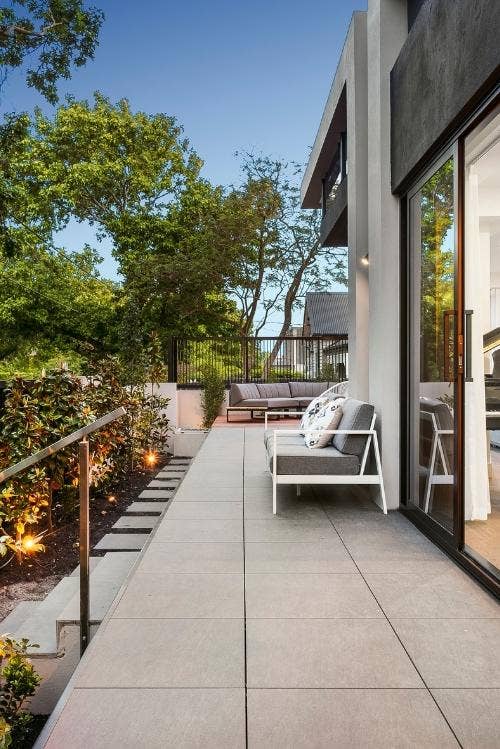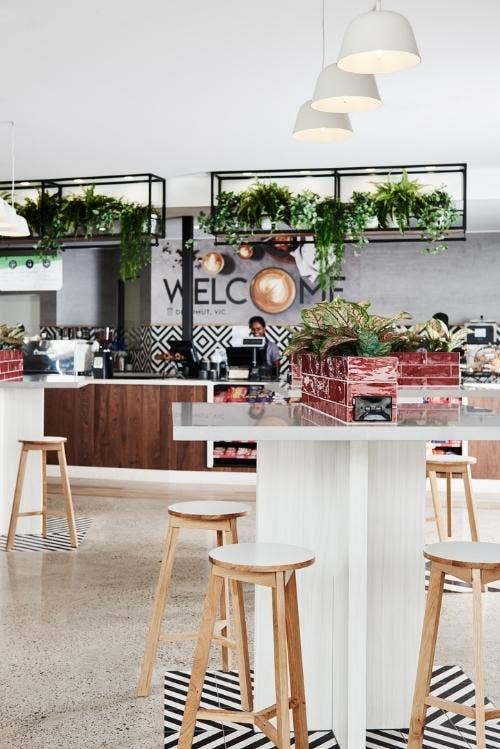 We work on high-end residential and commercial projects too
Beaumont Tiles is proud to inspire not only every Australian wanting to make their home more beautiful or functional, but also the best builders, tilers, and renovators in the country, and caters for high-end projects with outstanding Commercial Projects that we are very proud of.
Designed for everyone and loved by architects, designers, and commercial clients are our beautiful Studios located in Malvern VIC, Fortitude Valley QLD, and Norwood SA. We'd love you to visit us soon and enjoy a complimentary barista coffee - the juice of great creations!
Gorgeous quality products from across the globe to you
"We want to delight Australians with new and innovative colours, textures, sizes and designs." - Dean Booker - Head Buyer, Beaumont Tiles.
Our designers and buyers work with the world's best to find you the latest global trends and bring them back to you fast, but trending good looks aren't our only focus. Here at Beaumonts we are dedicated to collaborating with our suppliers to enhance transparency throughout our supply chain and are committed to ensuring that our products are created in a safe and fair environment for all. Our pledge to doing what's right can be found within our Ethical Sourcing Code of Conduct, Responsible Timber Sourcing Policy, and Wesfarmers Modern Slavery Statement.
We find value from our massive buying power and take pride in partnering with some of the world's most quality manufacturers from Italy, Spain, and beyond. We particularly look out for styles that complement Australia's unique geographies, conditions and lifestyles. We love supporting local, our Australian Made range is the biggest in the market and we're super proud of that!
We have a passion for delivering high-quality products that are on trend and fit for purpose and are proud of our extensive range. Whether its tiles, bathroomware, hard flooring or tools to get the job done, we're sure you will find something to love in our range.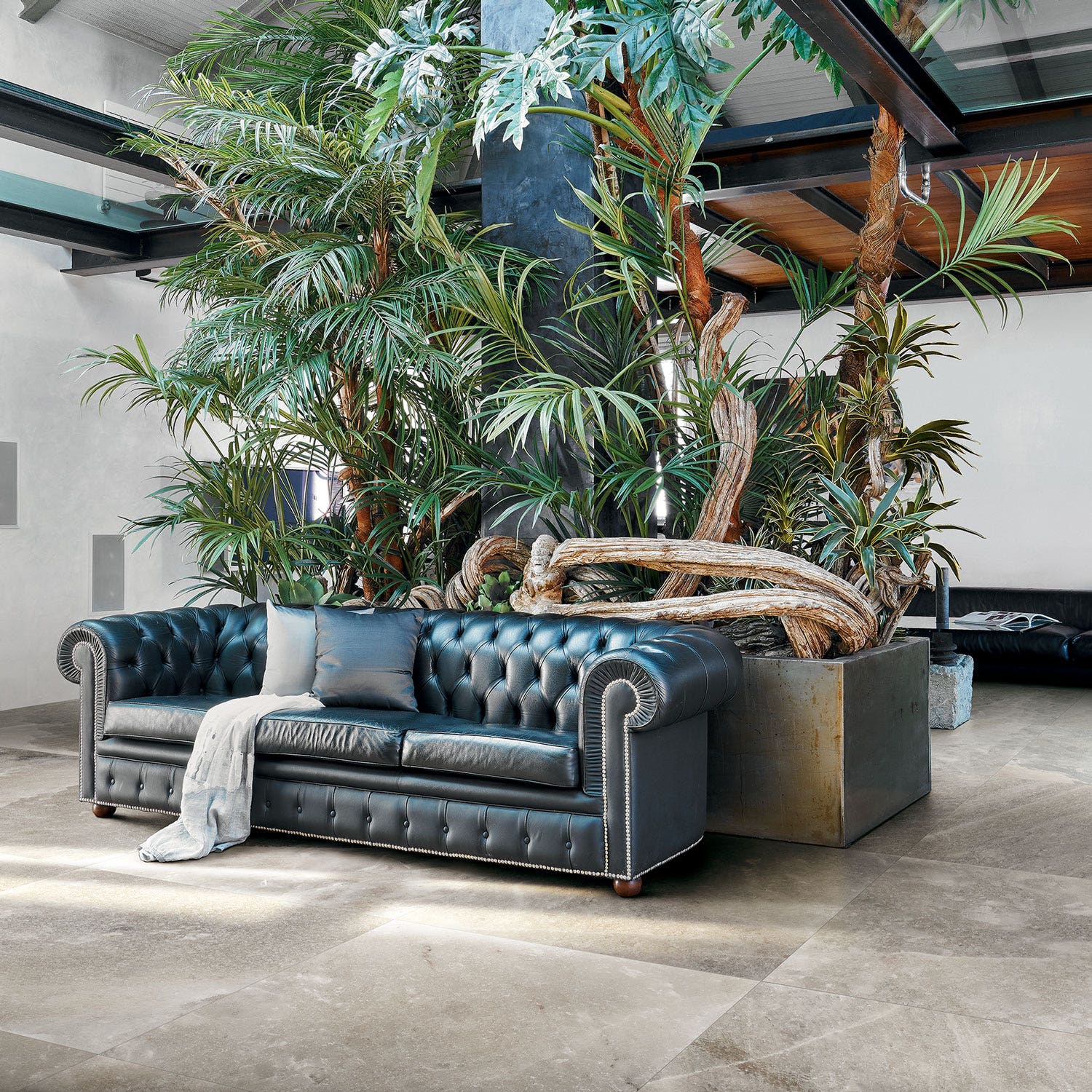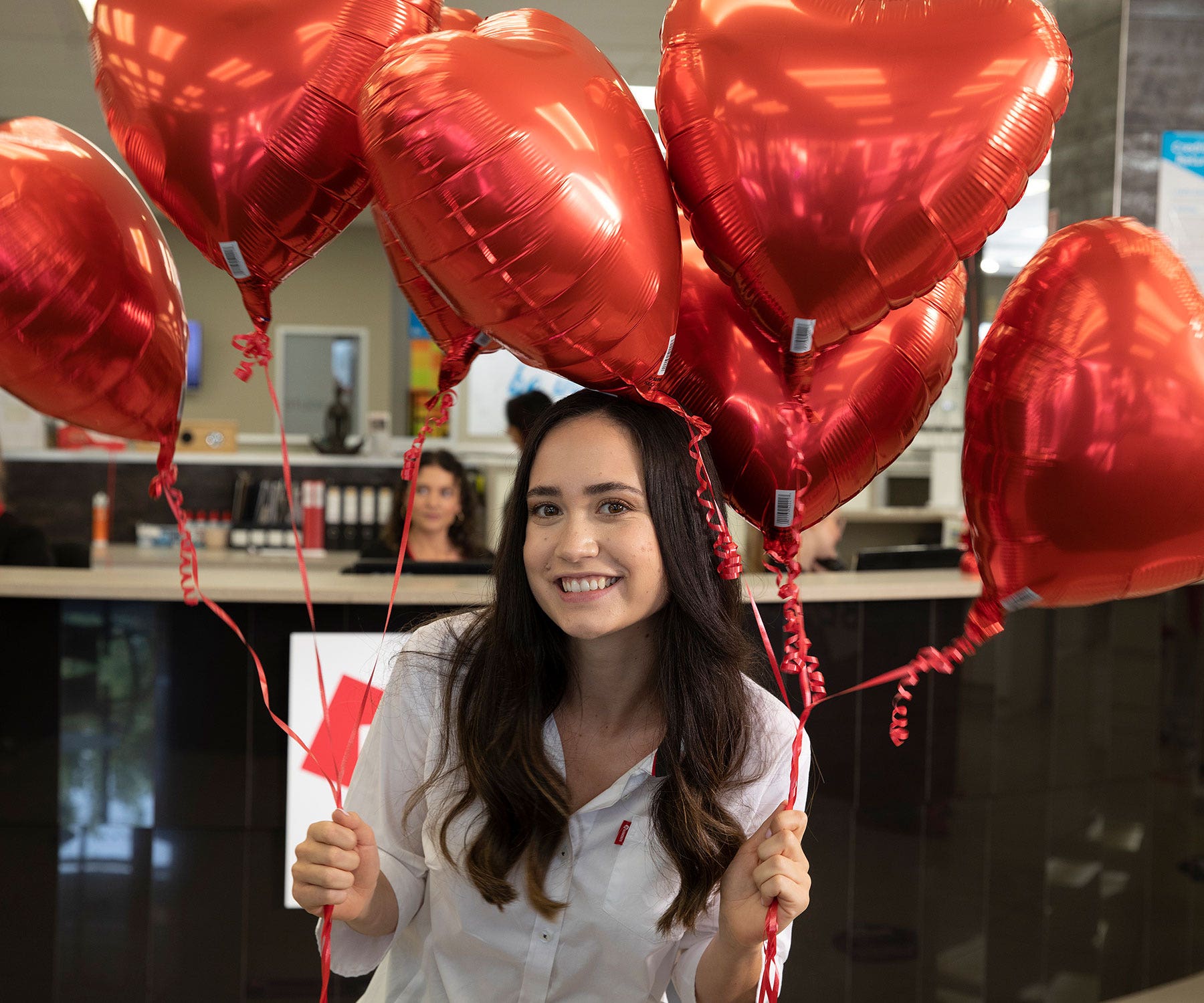 Helping the community is in our DNA
Beaumonts founding father RJ Beaumont was an intensely private and humble man with a driving philanthropic spirit.
"He had a philosophy of giving generously but not telling anyone about it if he could help it. After he died and we opened his records we were astonished at what he gave, and even his sons had no idea." - RJ's Son and Retired Chairman, Bob Beaumont
Today we hold strong to our values with a focus on giving meaningful public and private support that makes a difference to our community. Here at Beaumonts, we exercise a genuine effort to assist aligned charities, projects and programs. From helping to create beautiful spaces for those in need through to offering do-it-yourself (DIY) aid, fundraising activities, donations, sponsorships, or other contributions.
Keeping Our Planet Beautiful Too
At Beaumonts we're specialist at designing beautiful spaces and are continually working to identify how we can keep our planet beautiful too. We're collaborating with our suppliers, logistic providers, storage facilities and retail stores to not only improve today's environmental impact but also our potential future impact. We manage and monitor our energy consumption with an aim to reduce usage in alignment with our commitment to sourcing 100 percent renewable electricity by 2025 to help achieve our target of net zero Scope 1 and 2 emissions by 2030.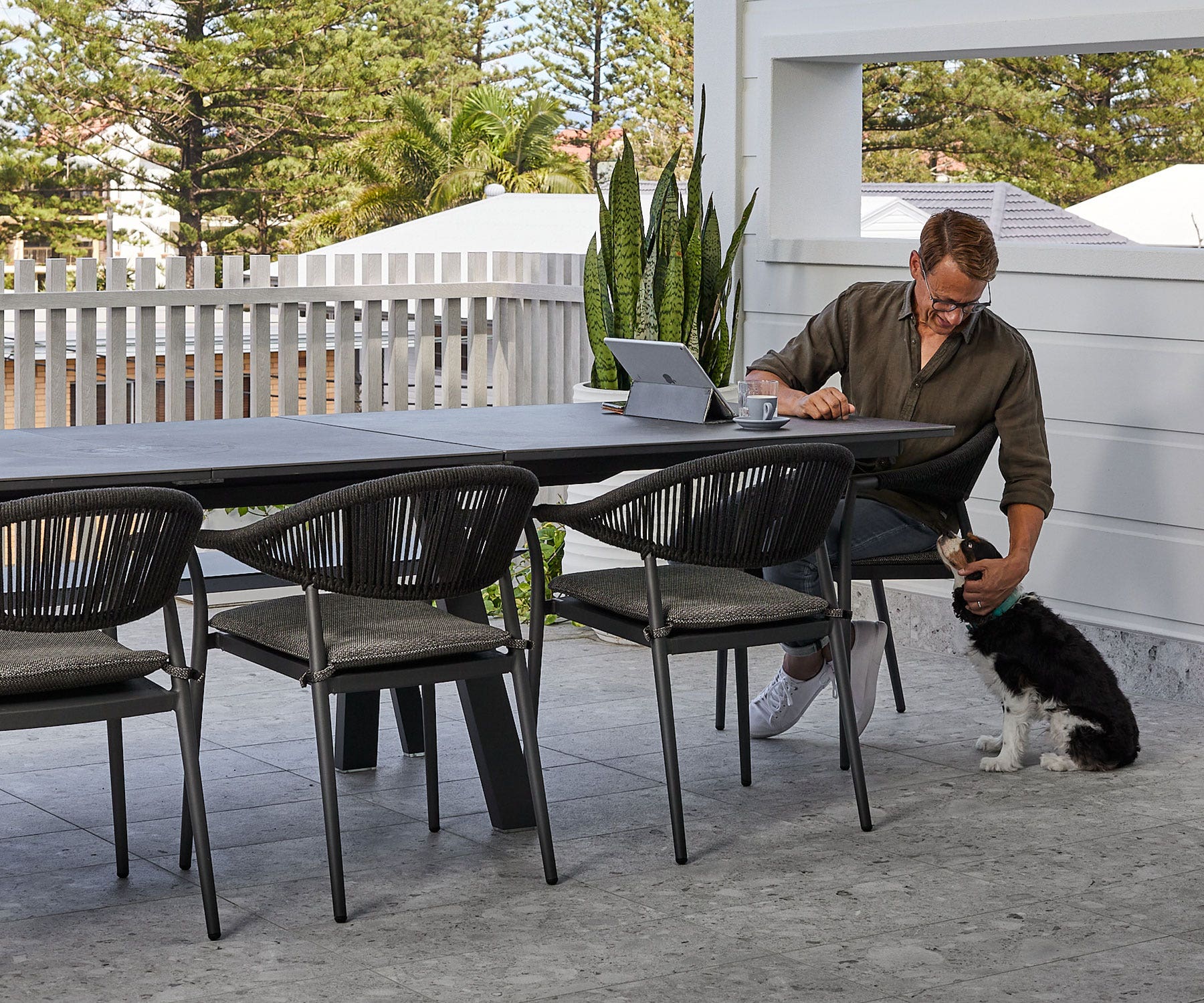 You'll be glad you chose Beaumonts but don't just take our word for it, hear why some of our customers chose Beaumonts...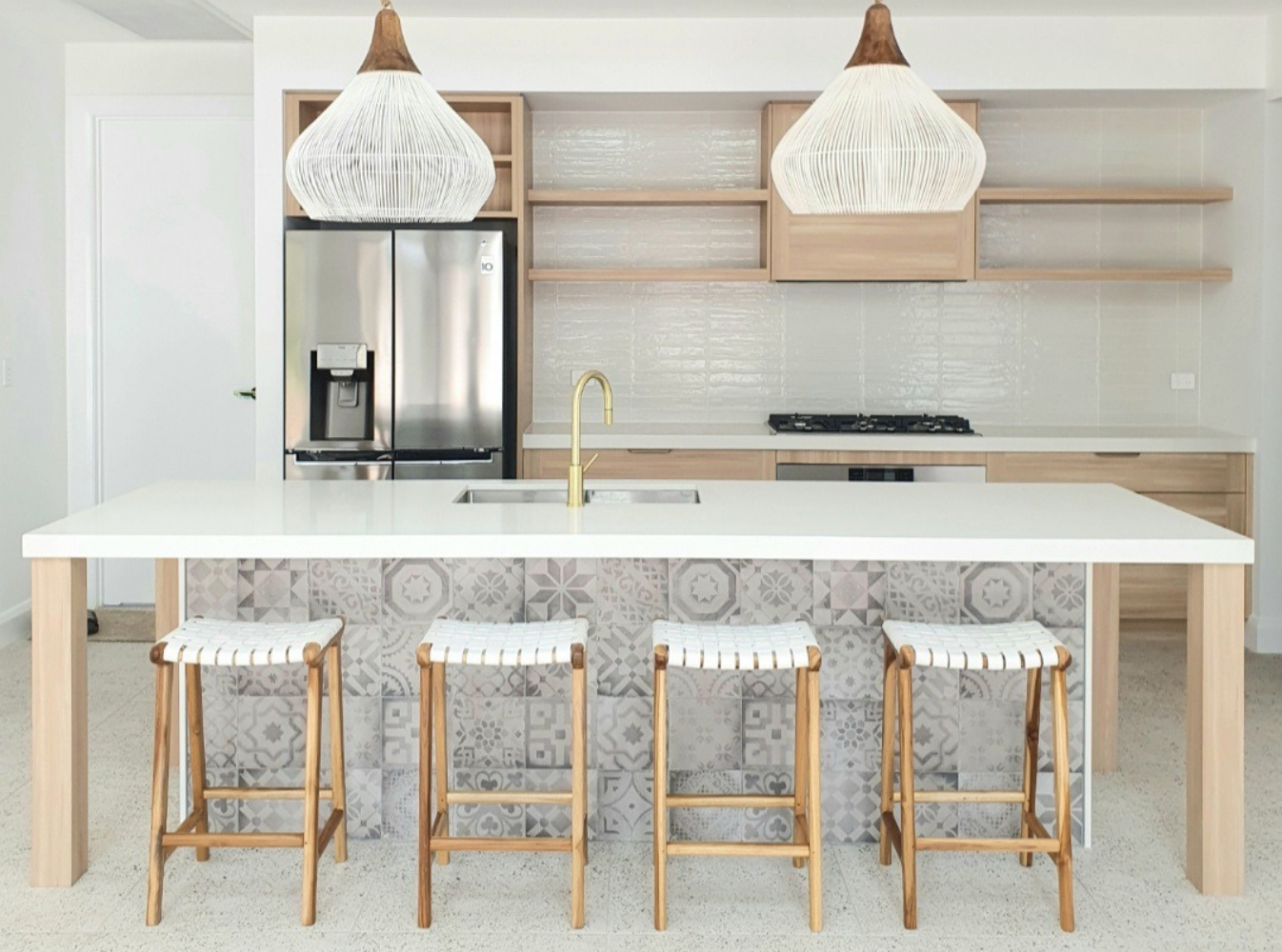 Cathy, NSW
"I chose Beaumonts as our lovely builders Varroview homes highly recommended them and use Beaumonts in all their homes. The team at Gregory Hills sat with me and helped with my choices as I wanted something a little unique so we tiled the island bench in the icon era dove mix to add some pattern and visual interest to the space. The Promenado white floor tiles tie in the whole space giving texture and warmth and splashback in La Lacche give dimension. The overall feel has a global, resort-style touch which I love. Thank you Beaumonts you have so many beautiful choices something for everyone."
Silvanna, QLD
"After looking at The Block Magazine for inspiration, I knew Beaumonts was the place to go for my renovation. The range of tiles are gorgeous and the team at Airlie Beach are amazing, especially Dannii who endlessly helped me with samples. Thanks to Beaumonts I was able to create my dream ensuite."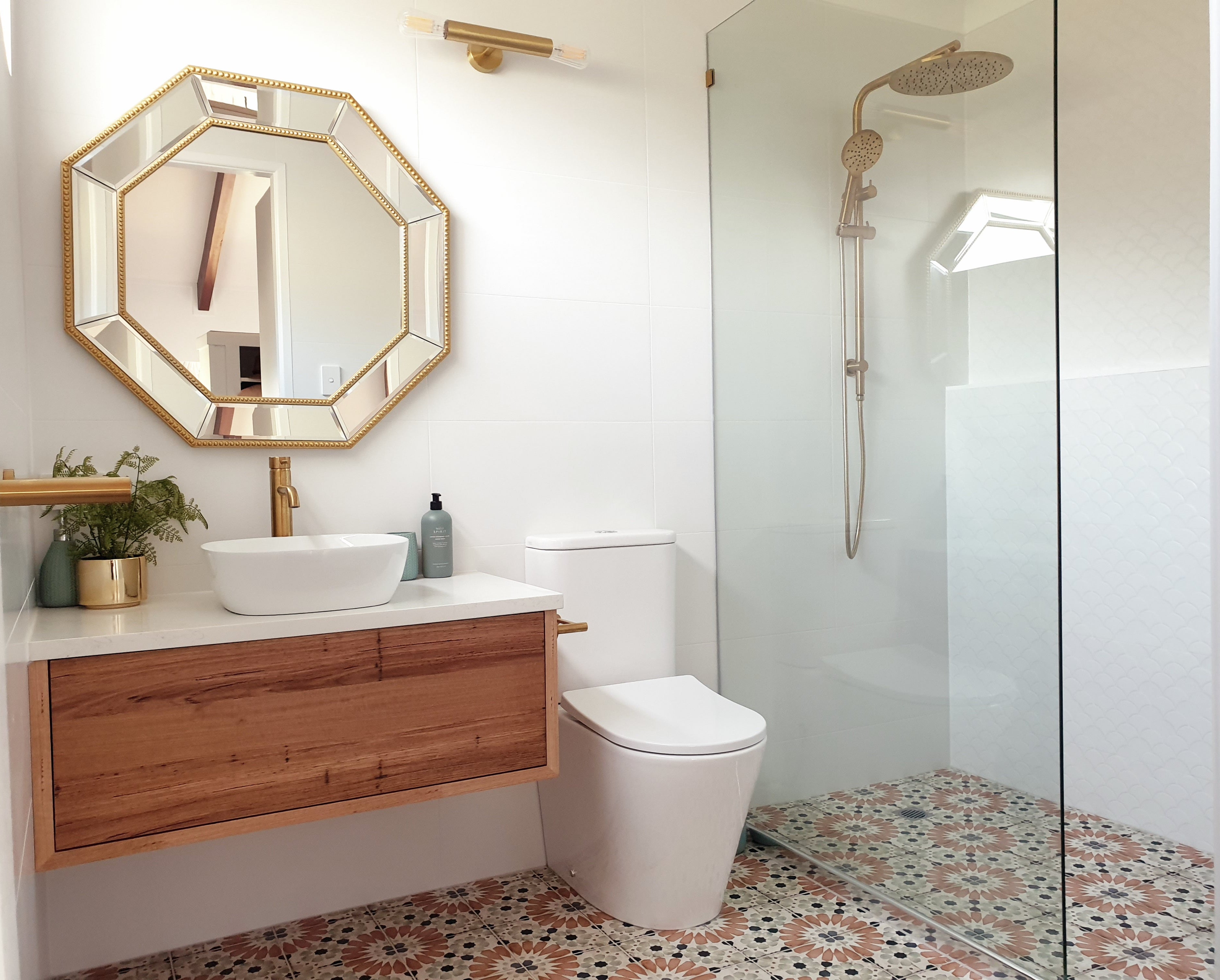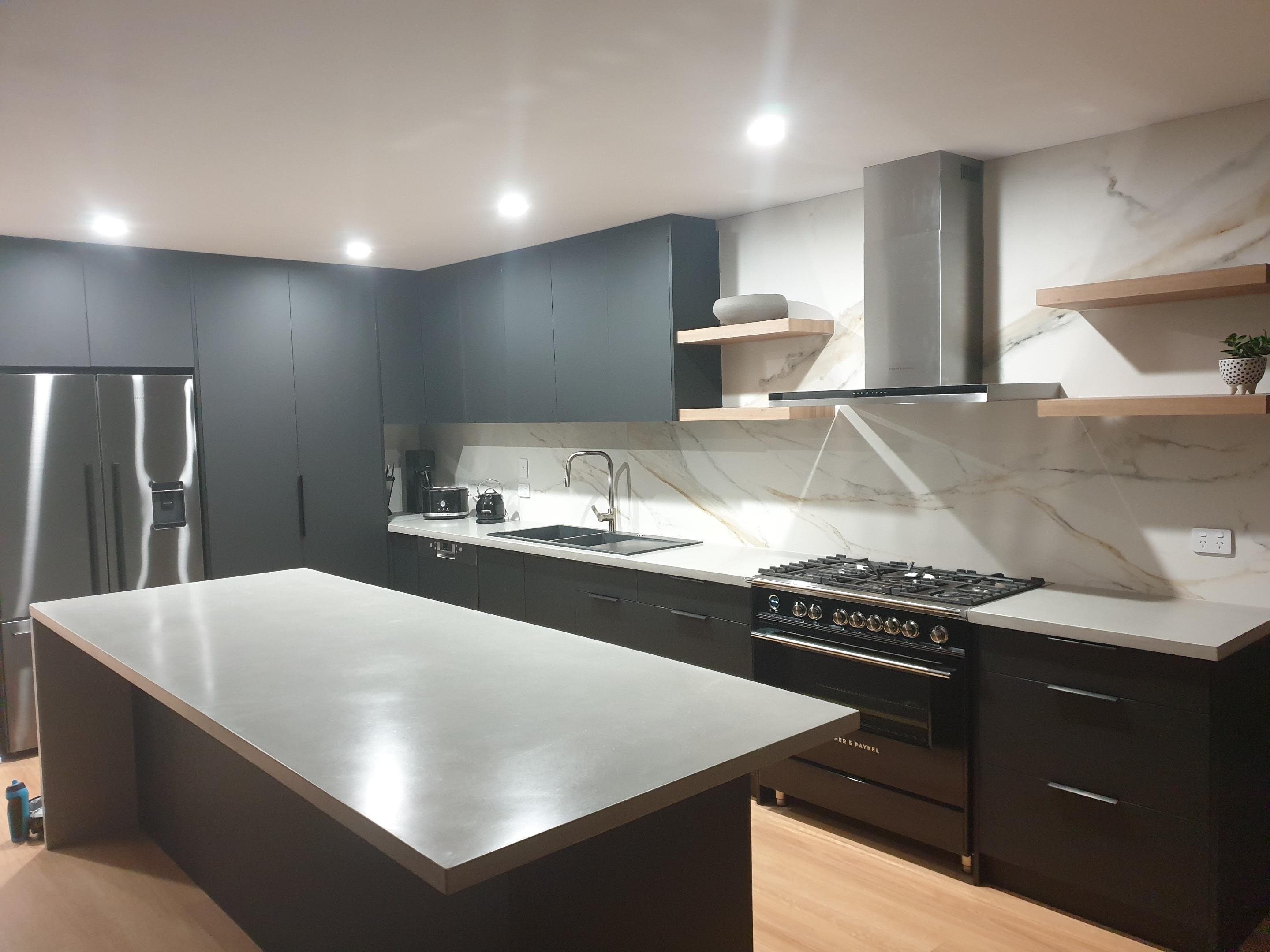 Daniel, QLD
"We chose Beaumonts to take advantage of the free online consultations. Our consultant was wonderful at taking us through the design process and showed us early on the option of slab tiles as that additional 'WOW' factor."