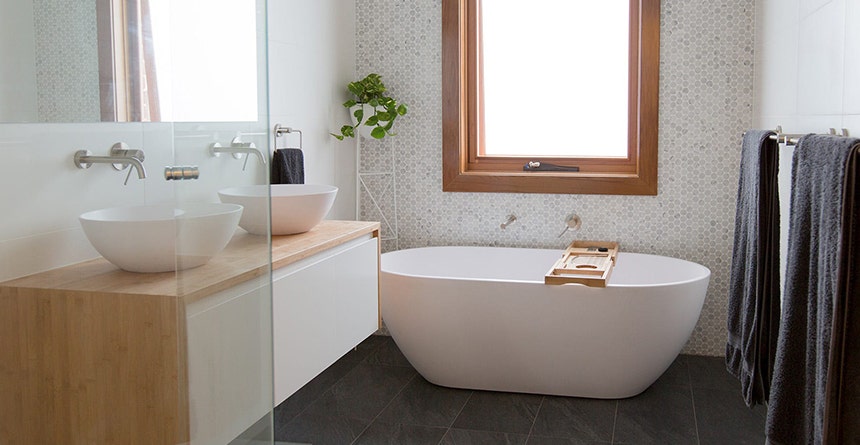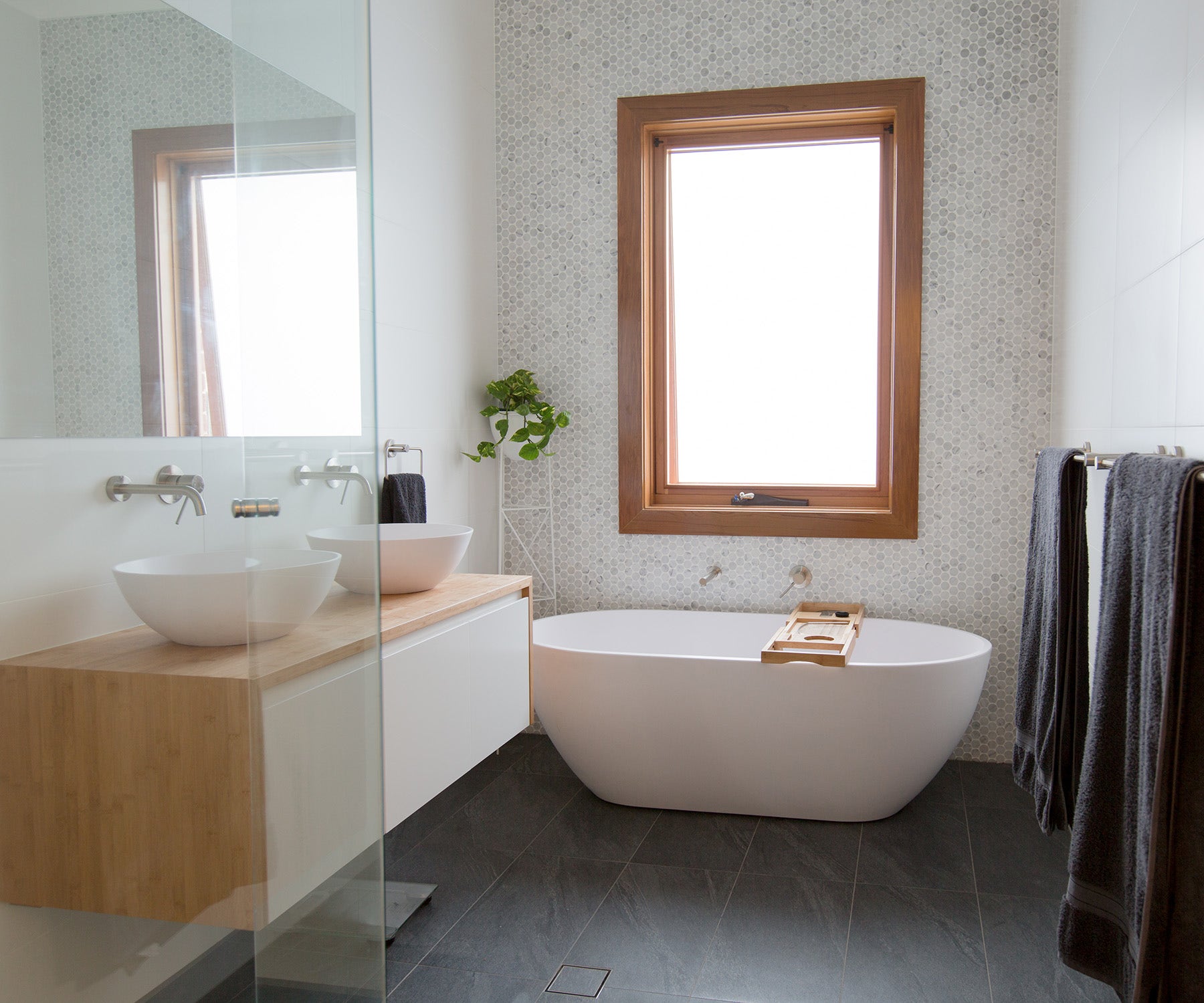 Pro Tips
Renovations to Add Value
Savvy renovating tips to give you a great return on investment. Read expert advice on what adds the most value to your home.
Property expert and Chief Executive of Your Empire Buyers Agents and Renovators, Chris Gray, agrees. "By renovating you can get a great return on your investment. Every dollar spent could add around $2-3 in value," he said.
Mr Gray said the project doesn't necessarily need to be major; it's all about being strategic and spending the money in places that will have the most impact.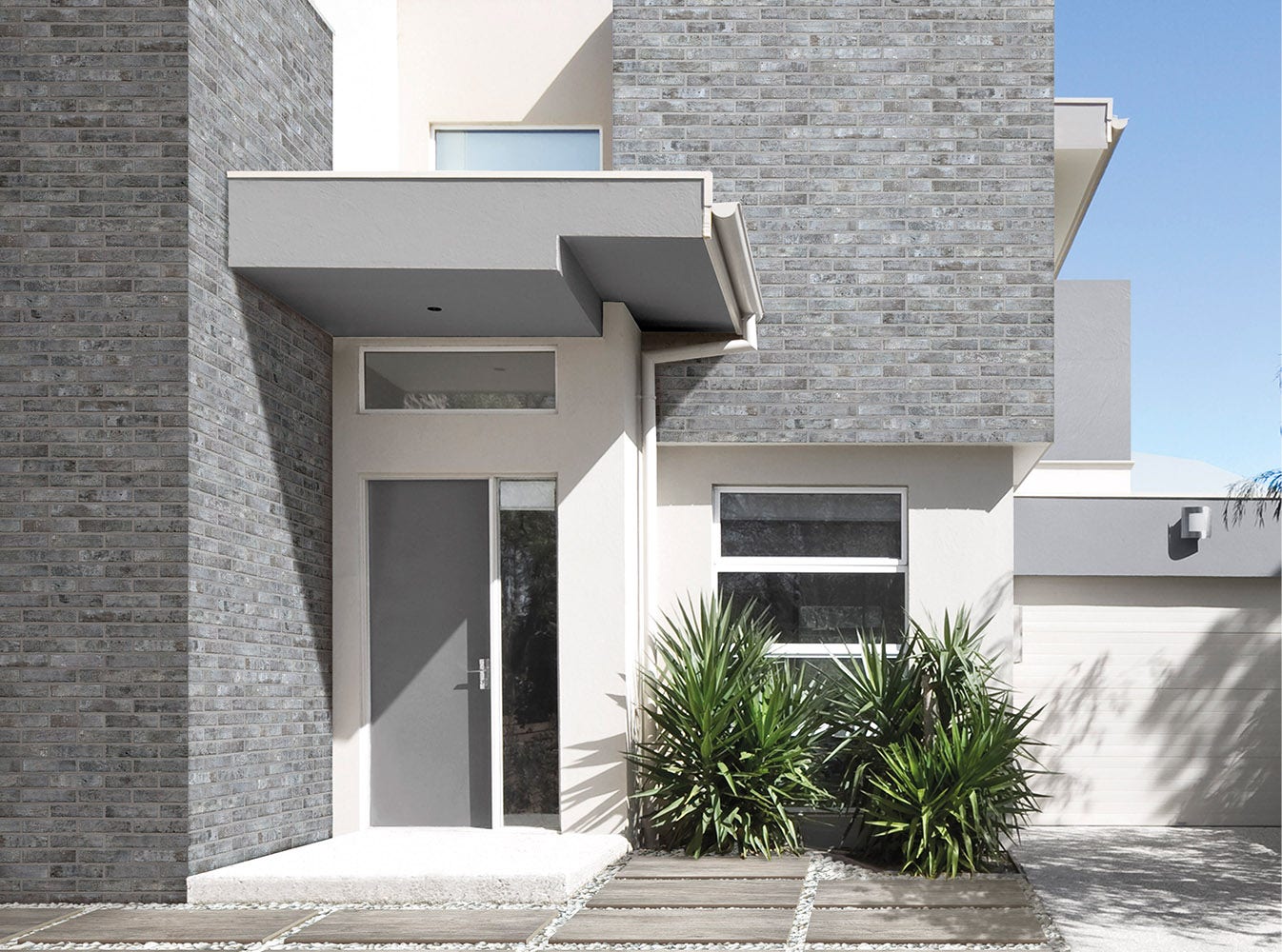 5 DIY Projects to Give You Maximum Return on Investment
"It's often the simplest things that make the most differences as it's the first impressions that count," he said. "The surfaces count for 80-90% of what you see so think about what you can do to change the floors, walls and ceilings. The floor is simply choosing the right tiles that give the best impression as you walk in."
To avoid the common pitfall of overcapitalising or undercapitalising on your renovation, Mr Gray recommends seeking advice from a real estate agent.
"Get an estimate from your real estate agent as to what your property is worth now and then what it would be worth given the finishes and upgrades that you propose," he said.
Need some inspiration? Here are five DIY project ideas sure to give you maximum return on investment.
Kitchen Splashback
While you may not have the budget for a complete kitchen re-do, one way to freshen up the space – and ultimately add value to your home – is retiling your kitchen splashback.
"It's all about where people spend the most time and the kitchen is certainly a key area," said Mr Gray.
Depending on your tile choice, a new splashback can add a completely new style perspective to your home. Check out Beaumont Tiles 'What's My Style' concept boards for inspiration on coastal, industrial, modern, farmhouse and many more looks.
Click here to see our 'What's My Style' quiz. Kitchen splashbacks are also a great opportunity to have fun with patterns and textures for maximum impact.
Hexagon and penny round tiles are great timeless options. Plus, consider using a herringbone tile pattern to inject some luxury – aka "visible money" – to your kitchen while also saving money, as you have the freedom to choose a cheaper tile.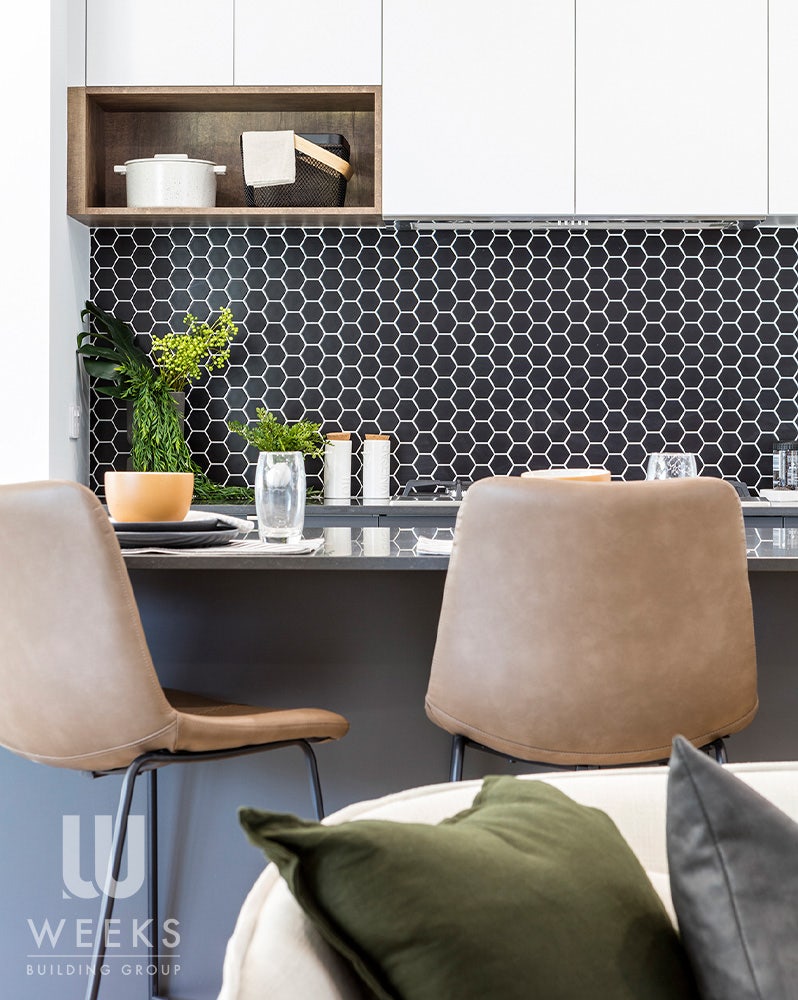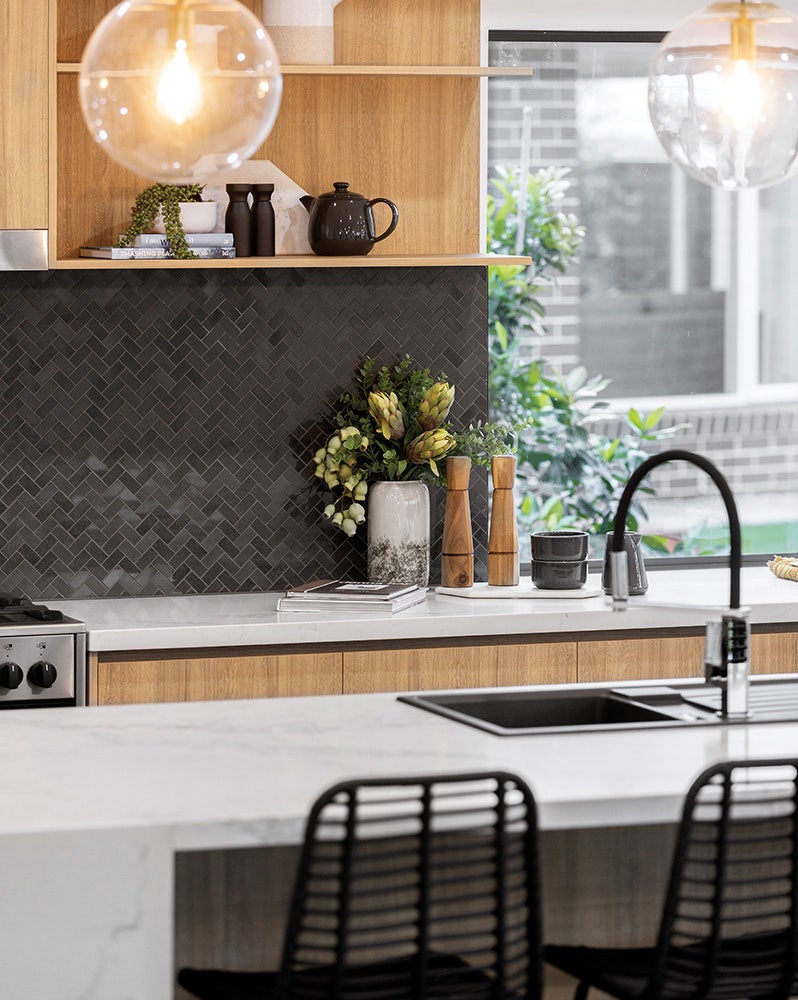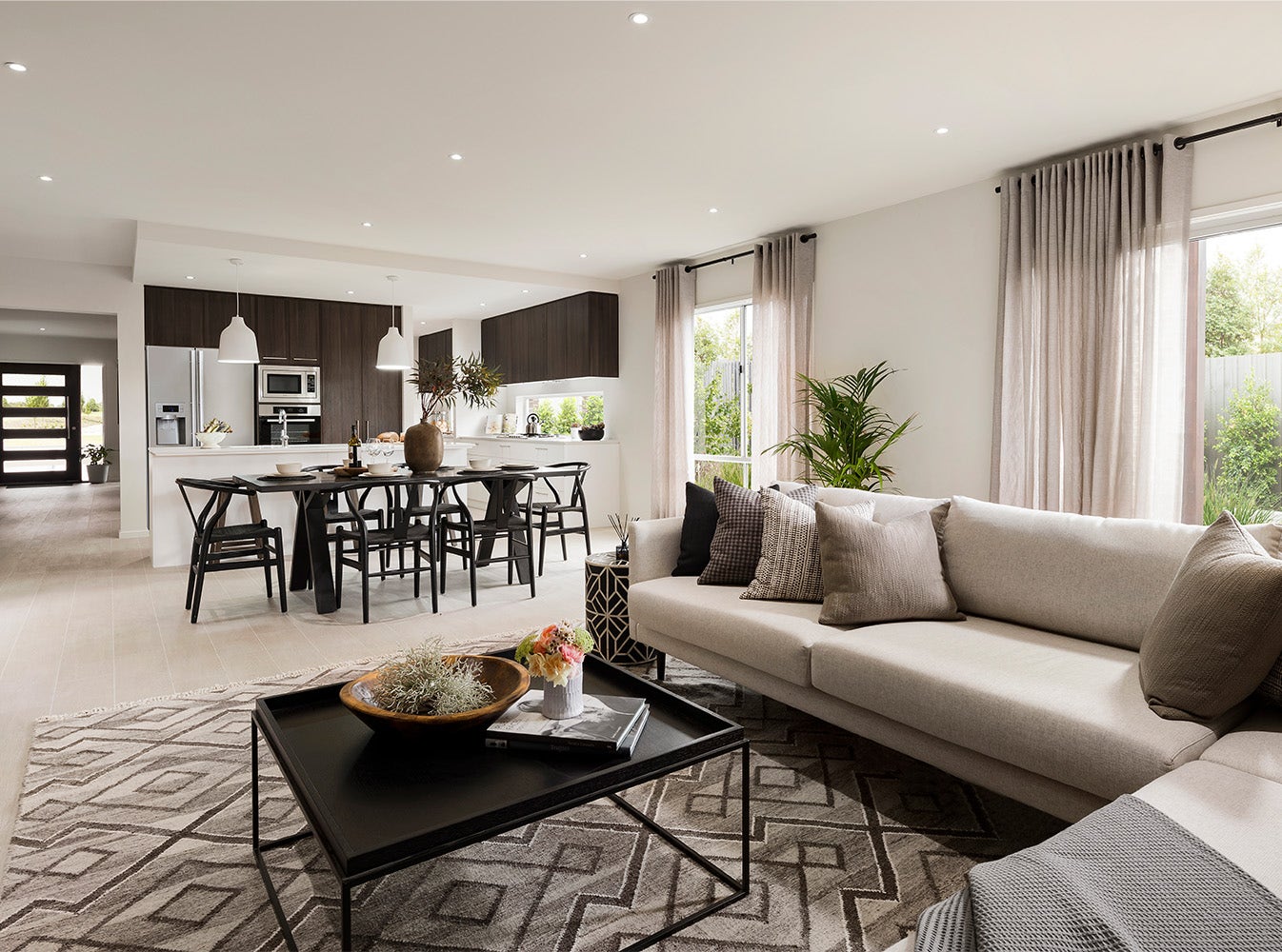 Flooring
Has your carpet seen better days? While it is a slightly more major DIY job, re-doing the flooring in your home – whether it's the living room or kitchen or both – has the potential to add some serious value.
"Potential buyers want things clean, tidy and maintenance-free. Tiles and timber floors are so much easier to keep clean compared to carpets, especially if you live near the beach or if you have kids and pets running in from outdoor areas," said Mr Gray.
Beaumont Tiles' timber look tiles are a great option. With a range to choose from including Oak Wood, Artwood, Heartwood, Timberland and more, these tiles will give you the lavish look of timber floors but with practicality. They are more durable and hassle-free with a much greater resistance to scratching.
Large format and slabs are another stylish option for updating your floors. They create a seamless look that oozes charm. They're also timeless in their design, so you won't need to redo them anytime soon.
Breathe new life into your laundry
Similar to the kitchen, if you don't quite have the budget to bring your wildest laundry ideas but it's an area that needs improvement; consider updating the space with a freshly tiled floor and even a new splashback.
When choosing your tiles, be sure to look for timeless options that won't date the space. For the maximum value, go big! Large-format tiles make a bold statement without the associated cost.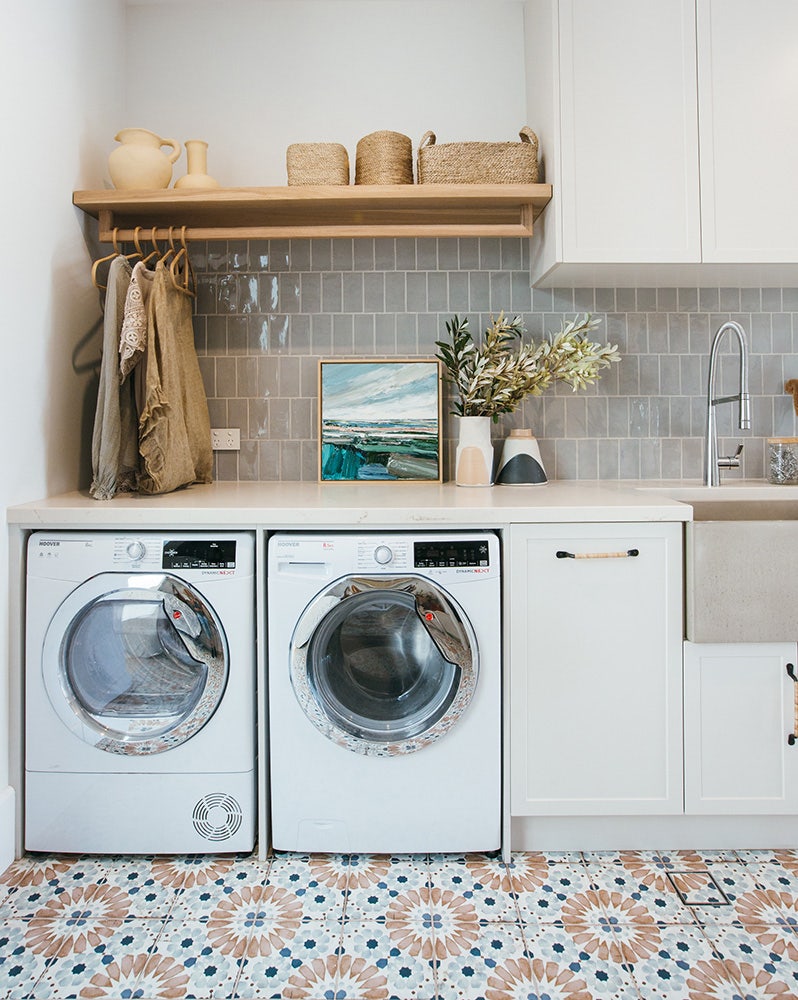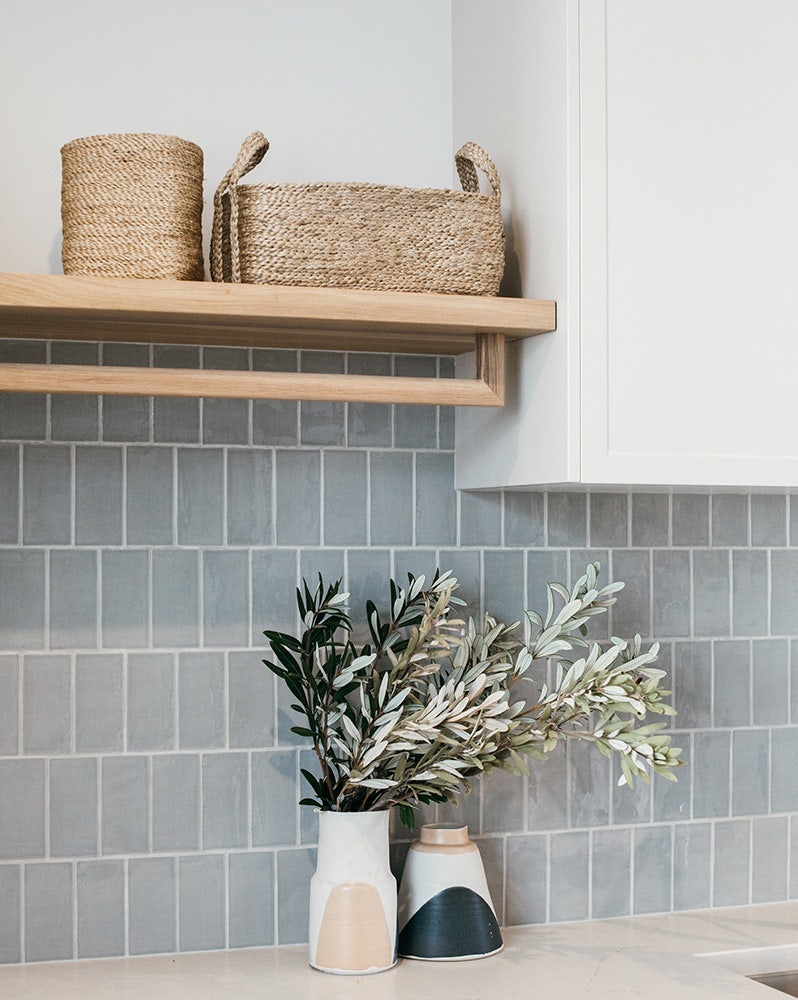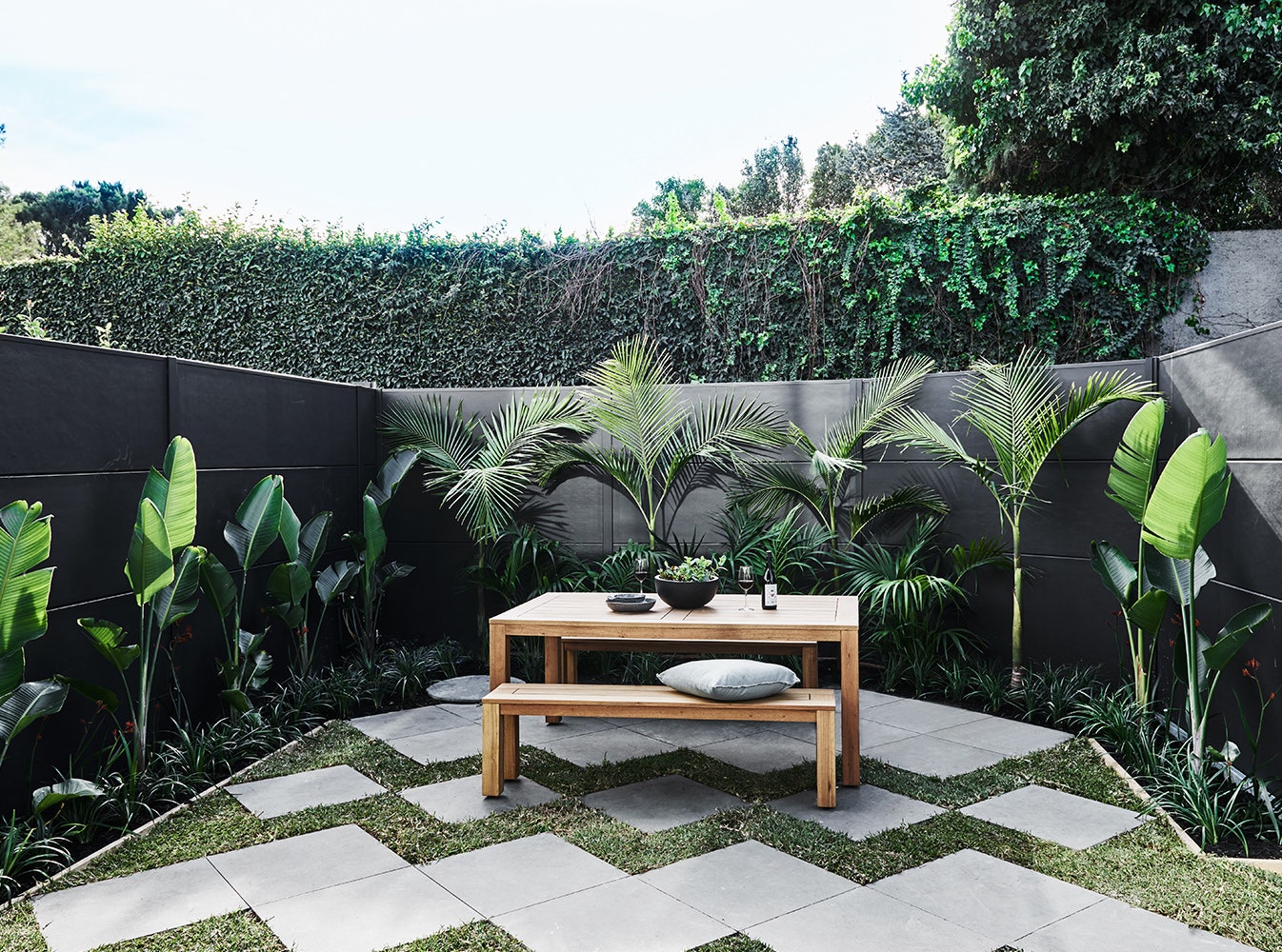 Revamp your outdoor area
Creating or revamping an outdoor living space is a no-brainer when it comes to adding considerable value to your home, as Australians are avid indoors out entertainers. When done right, your renovation can make the transition from the outside in appear seamless, making your entire home feel more open and most importantly – spacious.
"Creating a flow throughout your property is key and can be achieved by inviting the outdoors in through natural design ideas," said Mr Gray.
Concrete look pavers and timber look tiles are super low maintenance and practical for outdoors, especially with a slip rating for safety.
Check out our range of outdoor tiles.
Replace bathroom fixtures
A budget-friendly option for maximising value is simply replacing the taps and fixtures in your bathroom. Matt black or brushed gold mixers are great options if you're wanting to really make a statement. Brushed gold gives an affluent edge to nearly anything – remember that "visible money" we spoke about?
Explore our exciting range of bathroom accessories here