Shop Australia's Biggest Range of Quality Tiles
Bathroomware and Hard Flooring

Trusted for over 60 years

110+ Stores Across Australia

Full Size Samples 3 for $25 Metro Areas

Reliable, Speedy Delivery

Trusted for over 60 years

Tile Lifetime Guarantee

110+ Stores Across Australia

Full Size Samples 3 for $25 Metro Areas

Reliable, Speedy Delivery
Get Inspired with Beaumont Tiles
"We chose Beaumont Tiles as we wanted to build our dream bathrooms with quality tiles, fittings and fixtures. Beaumont Tiles was a one-stop-shop for us and had everything we needed from our tiles to our vanities!"
— Chantel Mila from Victoria
Google Review - Warwick, QLD

"What A showroom! I didn't realise there was so much available when it comes to tiling. Mike and his team were so helpful with the right advice for our splashback project. We will be back. More renos to-do!"
— Carey Burt
"We chose Beaumonts because they helped make our bathroom reno a truly seamless experience!"
— Annabelle & Nick from Victoria
Google Review - Ascot Vale, VIC

"Looking to renovate, then Beaumont, Ascot Vale is the place for you. Friendly and qualified staff who are more than willing to help you to transform your ideas to reality. They have a wide range of products to suits every style. Nothing is too difficult. You can even program your designs and see how it all comes together virtually. The staff especially Rohan Matthews and Lisa who were so patient and helpful and accommodated all our changes and requests. They assisted with input to ensure we achieved the best results. Thanks guys, you were fantastic. Went above and beyond."
— Candace Hanlen
"We chose Beaumonts to take advantage of the free online consultations. Our consultant was wonderful at taking us through the design process and showed us early on the option of slab tiles as that additional "wow" factor"
Google Review - Malvern, VIC

"Michelle from Beaumont Tiles has been an extraordinary support for us during our kitchen renovations. Her ideas and insights are second to none, giving great practical advice about tiles, colours, patterns and sizing to suit our kitchens style. She was consistently there to answer our calls and questions, and always communicated positively and professionally. We would highly recommend her to anyone wanting authentic, real-world advice and support with tiling their home."
—Samantha Nap
"I chose Beaumonts because I knew they would be able to provide everything for the project and I loved having a one-stop-shop!"
— Jo from Victoria
Google Review - Thornleigh, NSW

"We've had the most professional and pleasant experience with the staff of Beaumont Tile, Thornleigh. They could not have been more accommodating or helpful, and have made our shopping experience go smoothly. We would definitely recommend them to anyone doing a bathroom in the future. Thanks Eriane and Pieter."
— Anita Bramston
"We chose Beaumonts because we love the fact that Beaumont provides full-sized samples which really helps with visualising how all the different tiles work together in our new space."
Google Review - Tura Beach, NSW

"Awesome staff! Helpful and will go above and beyond to assist. Chris, Wendy, Alison, Fiona and Matt, thank you for helping me with the refresh of our Tura property. Could not have achieved it without your knowledge and service. Would highly recommend!"
— Willo "Willo"
"I chose Beaumonts for their Complete Bathroom Packages."
— Anthony from South Australia
Google Review - Port Lincoln, SA

"Scott and the team at Beaumonts Port Lincoln are a prime example of fantastic service. I bought all my tiles and fixtures through the company for my new build, all at a competitive price. Personal, timely and professional advice. Highly recommend."
—Shane Merchant
"I chose Beaumonts after seeing The Block choose Beaumonts! Thanks to Beaumonts I was able to create my dream ensuite."
— Silvanna from Queensland
Google Review - Virginia, QLD

"Beaumont tiles Virginia is a professional and efficient tile shop, with an excellent customer service. Dave, the manager, is very polite and always helpful."
— Omar Colantuono
"I chose Beaumonts because I found a range I loved, on a budget I could work with. Beaumonts saved me a fortune!"
— Keira from South Australia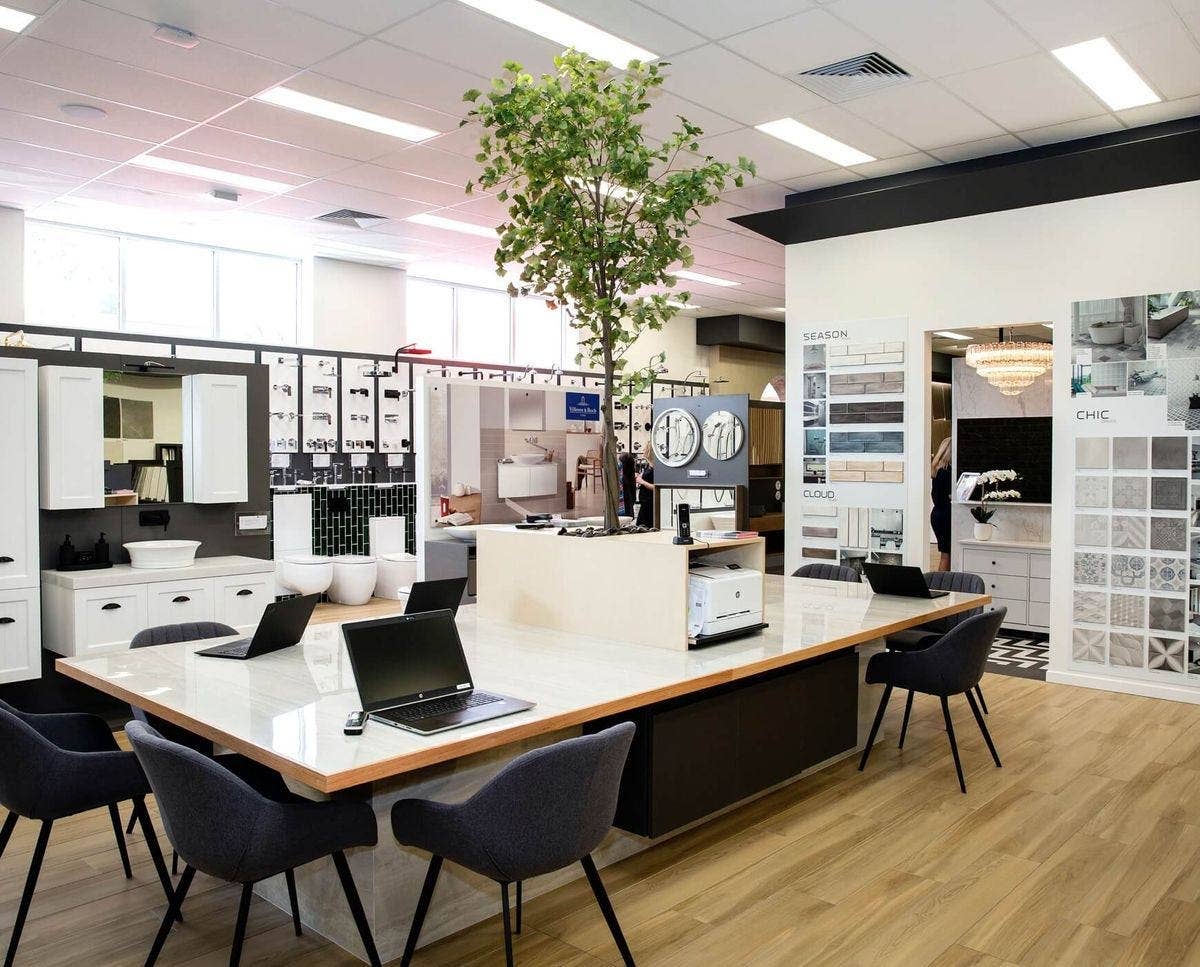 Book an Instore Design & Reno Consultation
Take control of your next project by booking a free consultation with the experts in tiles, bathrooms and renovations at your local Beaumonts.
Chat with our experts in-store; they'll be there to help you every step of the way when you choose Beaumonts.
*If you are building or renovating with a residential building company, please contact them first to coordinate your product selection process.
@beaumont.tiles
#ichosebeaumonts
We love seeing the amazing transformations our clever customers create, why not share yours at #ichosebeaumonts.
Whether you're a seasoned renovator, a first time DIYer, one of Australia's best builders or a star from Australia's best renovation shows we love to share your story and inspire others!