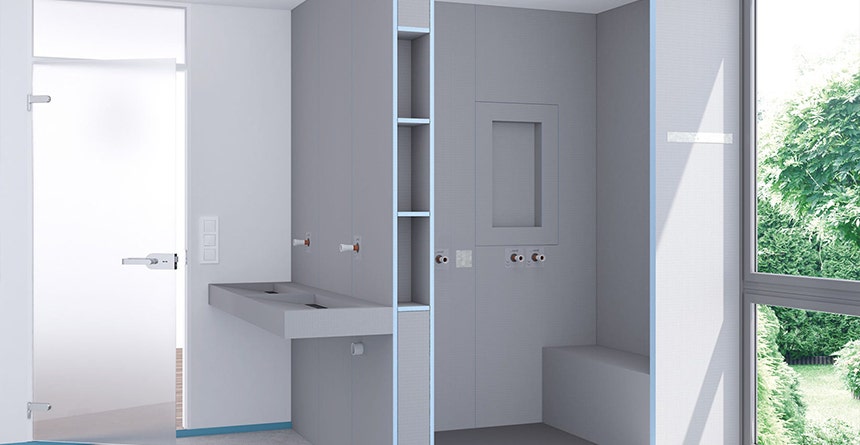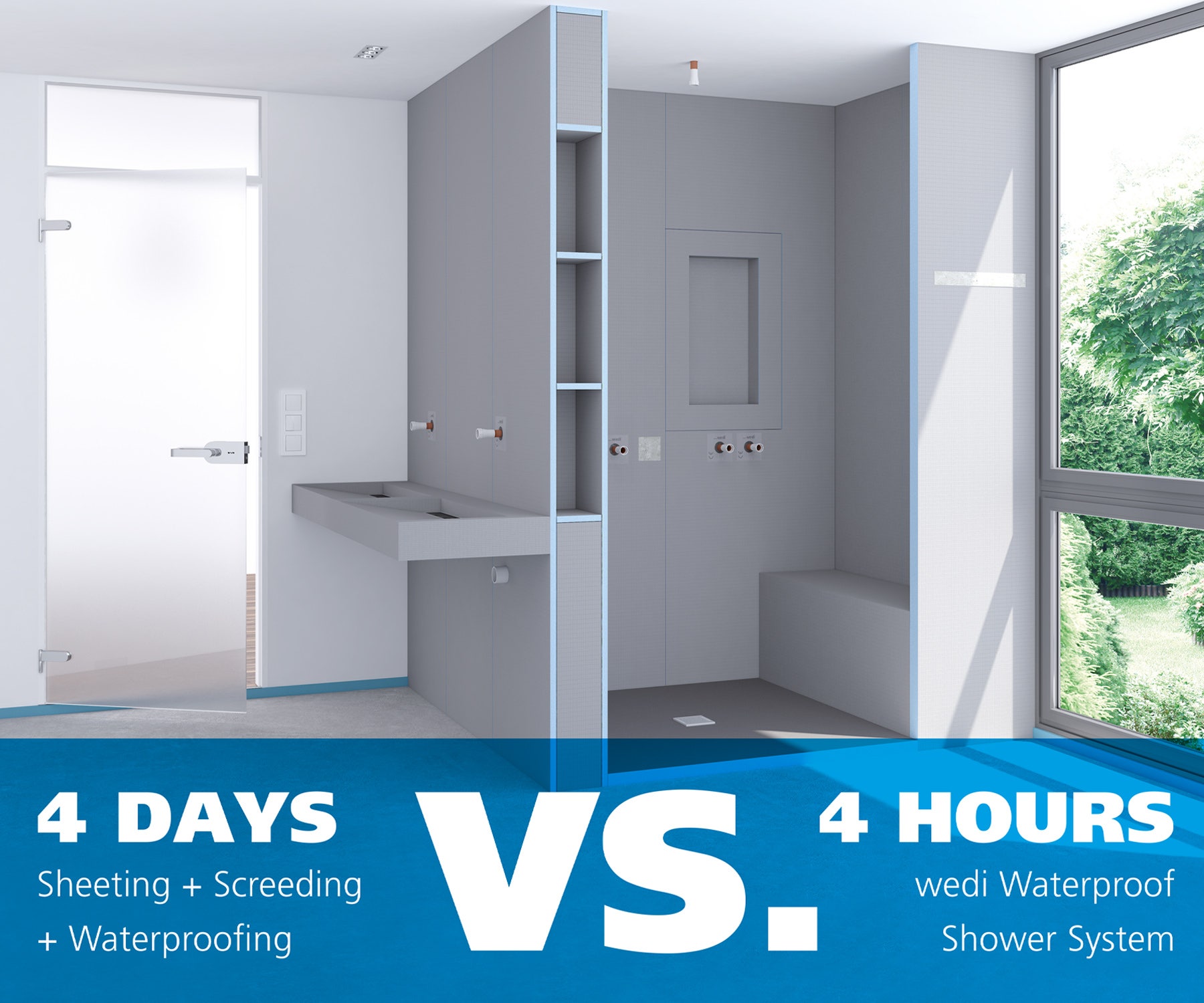 Product Highlights
WEDI, SET, GO!
WEDI is a tested, certified, and proven, 100% waterproof ready-to-tile shower system produced by a single source manufacturer in Germany with over 35 years of industry experience.
Save Time Waterproofing
Traditional sheeting, screeding and waterproofing can take up to 4 days.
Save time and gain peace of mind on your next bathroom install with WEDI. This lightweight, quick, easy and waterproof system has a total install time of 4 hours.
The WEDI Shower System is a perfect substrate for tile or stone, offering a pre-sloped yet flat surface with a superior bond for any tile and stone adhesive.
No delamination, no deterioration, no surprises, and most importantly no worries!
WEDI eliminates the application of waterproof roll-on or sheet membranes so there is no risk of cracks or pinholes. The WEDI blue XPS closed cell foam core is 100% waterproof, mould and mildew proof. It even remains fully functional after partial damage!
WEDI waterproof building boards can be used as an underlayment and are rated for heavy-duty commercial use once tiled. The modular, easy to cut, easy to modify design allow for versatile applications and the ability to go from framework to ready for tiles in just a few hours – the fastest installation process in the industry.
The reliable and cost-efficient system opens a whole new world of design possibilities for showers, wet areas and baths during the waterproofing process.
Backed by one of the industry's most comprehensive warranties with10 years' coverage you can't go wrong. Save time, reduce labour and reduce stress with WEDI.
WEDI - Ready to save you time and money and available NOW at Beaumonts!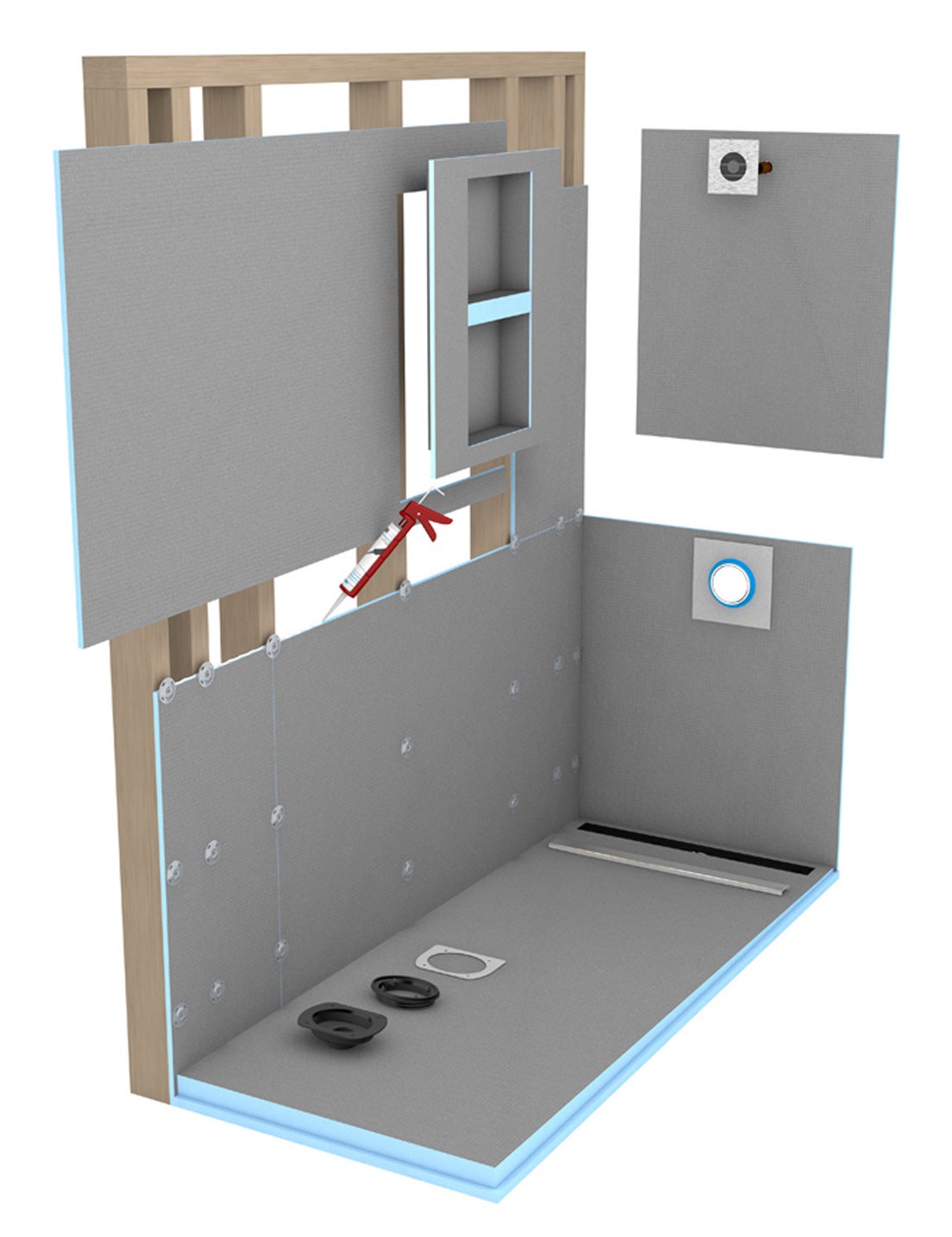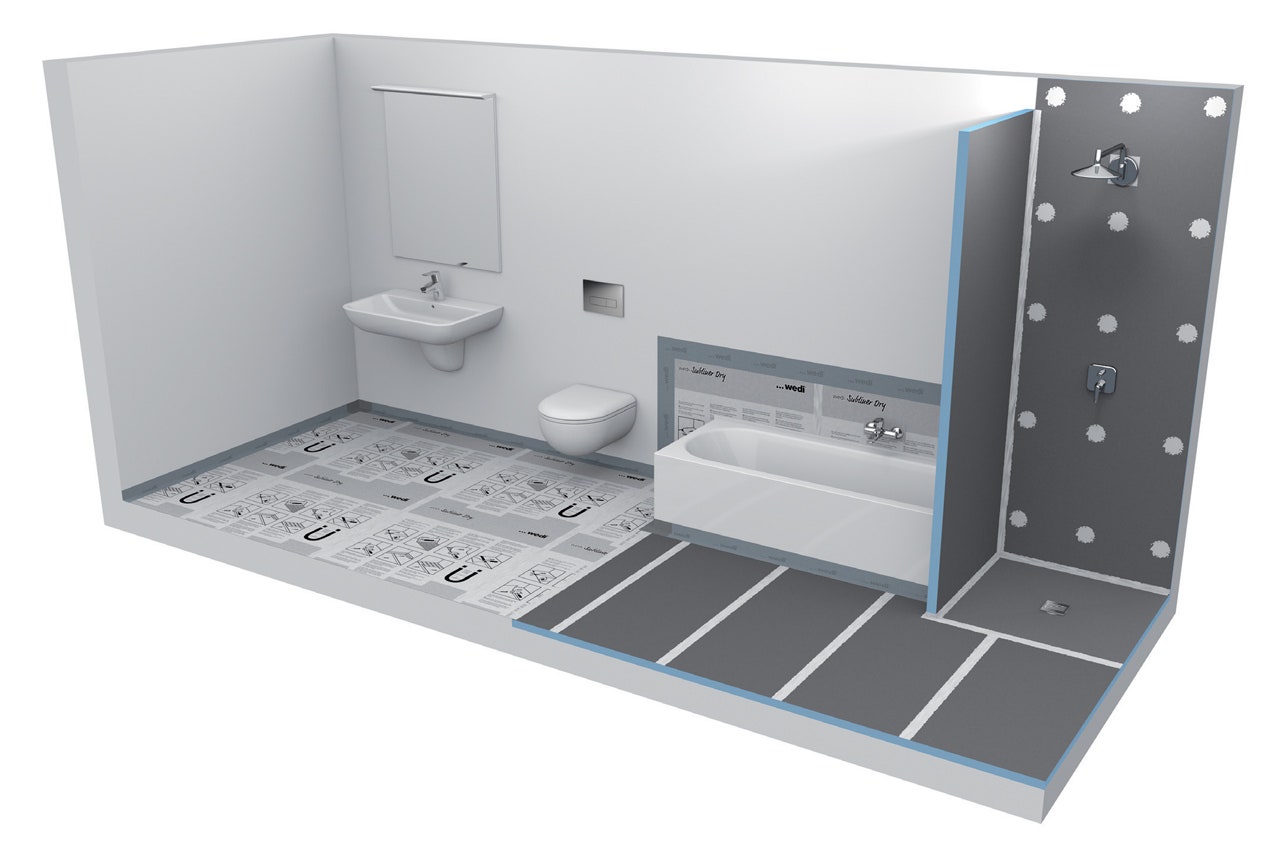 WEDI Fundo Riolito Neo Shower System
WEDI'S pre-sloped shower base Riolito neo features the ONLY fully sealed and factory integrated waterproof linear drain assembly available for customizable shower floor systems today. The integrated drain ensures your installation is not exposed to the risk commonly associated with bonding flange/taping installation-type single drain products. WEDI Shower Bases are also available in square drain models.
Below you can see an example of a before, during and after scenario using WEDI products.
Floor Level Shower Installation