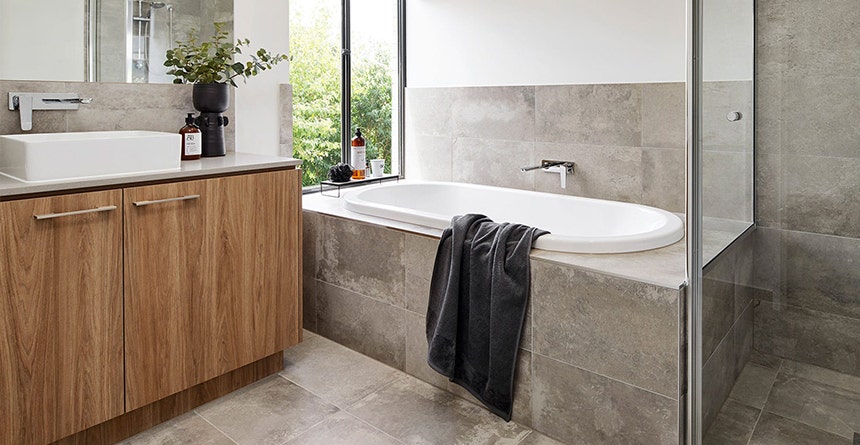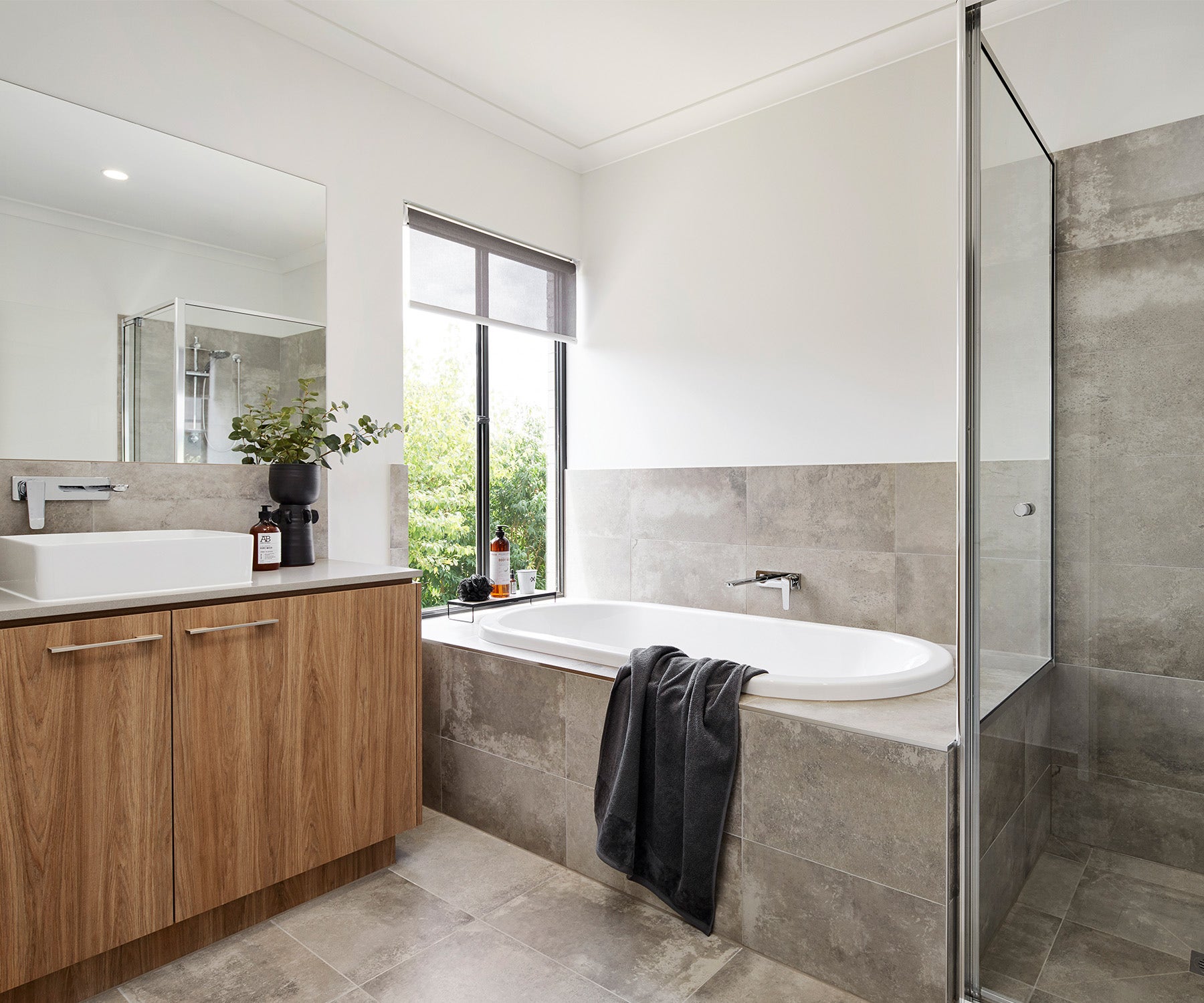 Design Hacks
Spring into Cleaning and Styling
The best spring-cleaning design hacks to re-fresh bathrooms, kitchens and laundries.
The weather is warming up and the social season is fast approaching, which means so too is the deadline for getting those last-minute home renovations complete before the endless run of Summer celebrations begins.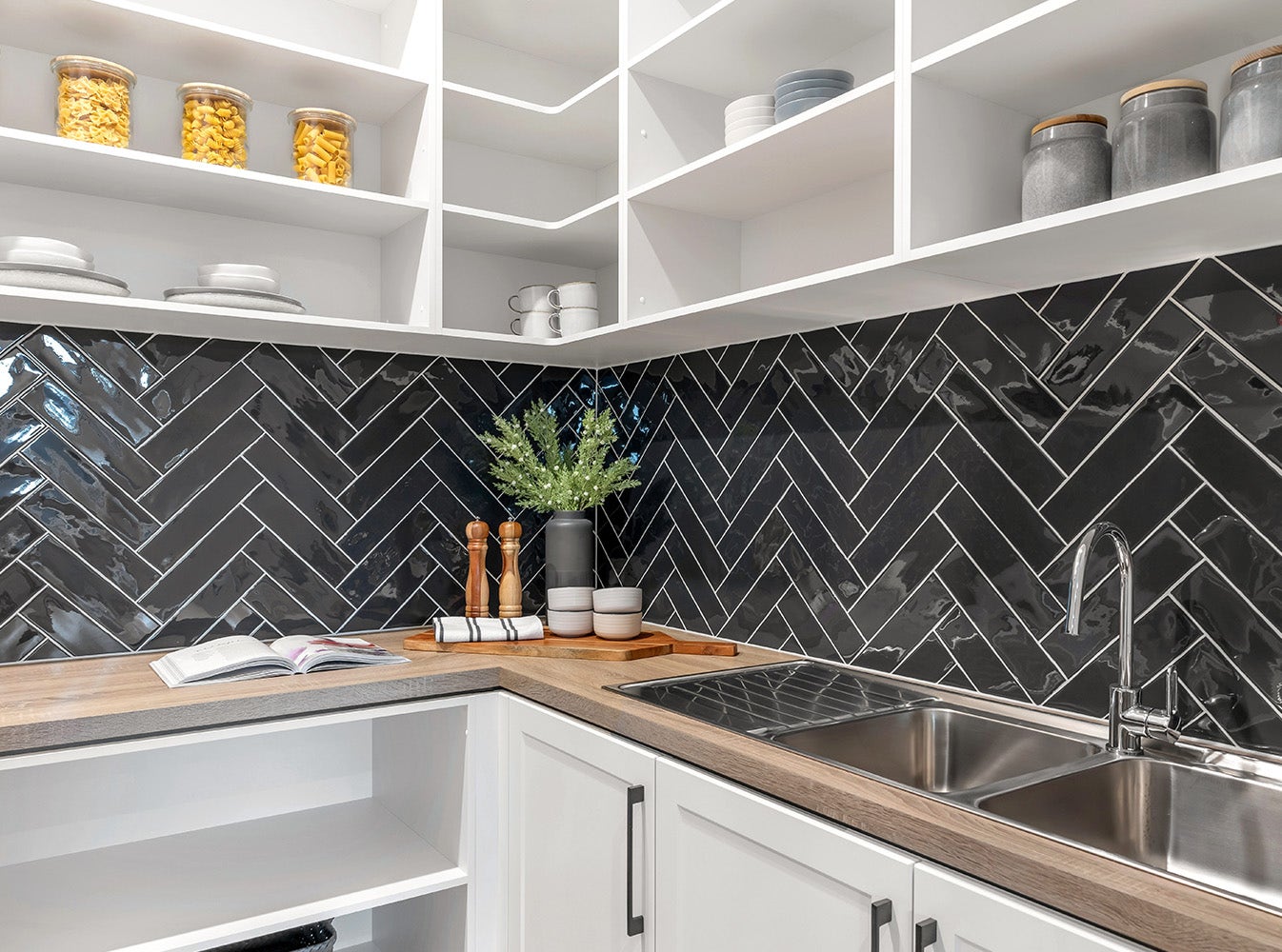 With all the hustle and bustle that comes with renovating in a short time frame, we sit down with Beaumont Tiles Design Specialist Christie Wood who shares with us her hints and tips for spring cleaning your home the DIY way!
Christie explains that it's easy for homeowners to over complicate simple projects that can add instant appeal and refresh a space with spring clean flair.
"This time of year, people Spring clean their homes in all sorts of ways, throwing open the windows and ridding the home of its winter shell. And it's often while doing this that homeowners notice spaces that need a little TLC, especially wet areas like laundries, kitchens and bathrooms" Christie said.
"Occasionally, these high traffic zones in the home can become tired and require a quick refresh before the social season hits."
Trade in your tapware
"Often it's the style of fixtures and fittings that can weigh down a space. A simple switch from chrome to brushed gold fittings or matte black tapware is sure to add that special something your home may be missing without needing to engage with costly trades," Christie said.
Exclusive data from Beaumont Tiles' What's My Style quiz has shown that Traditional – think refined elegance – and Coastal – think bright and breezy – are the top two styles for homeowners across the nation this year and are a good go-to option for a fail-safe refresh.
"For renovators living in NSW or VIC, Traditional is by far the most popular styling trend. To refresh any wet area with true local flavour, opt for brushed gold tapware. For a complete revamp, swap out your splashback or shower niche with a Carrara herringbone mosaic to add instant magic.
"For those in WA or Tassie, Coastal styling is your go-to for a spring refresh. Opt for streamlined mixers and tapware in either chrome or brushed nickel. Then soften the space by weaving in organic materials such as a timber stool or woven basket full of fluffy towels."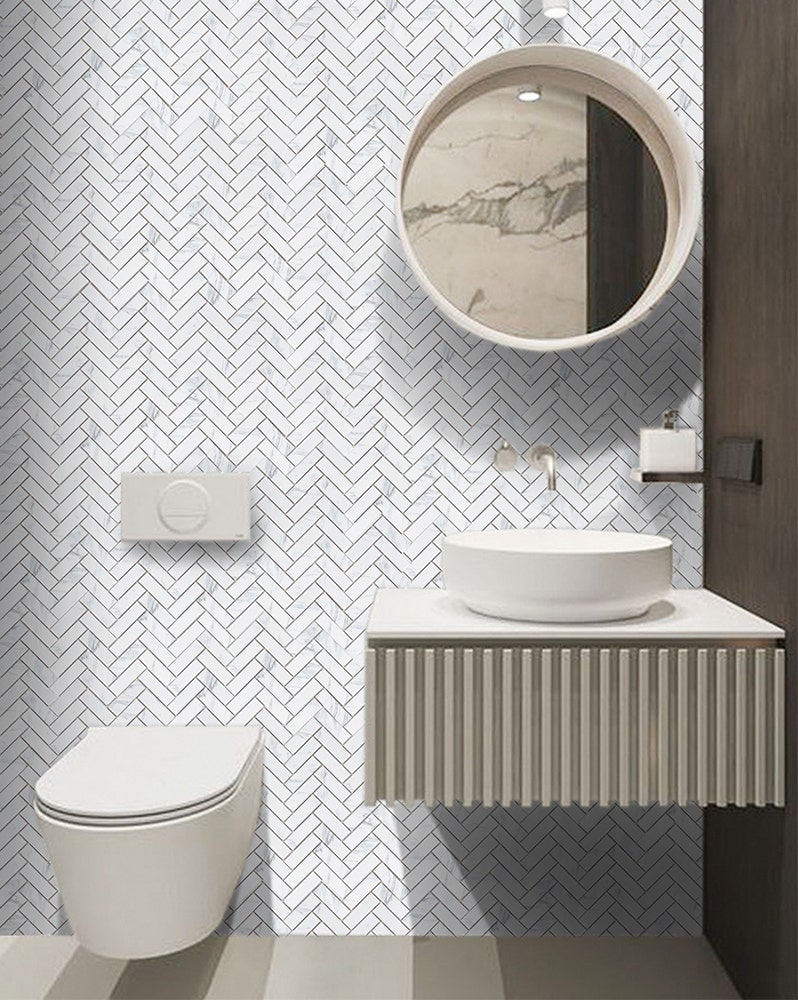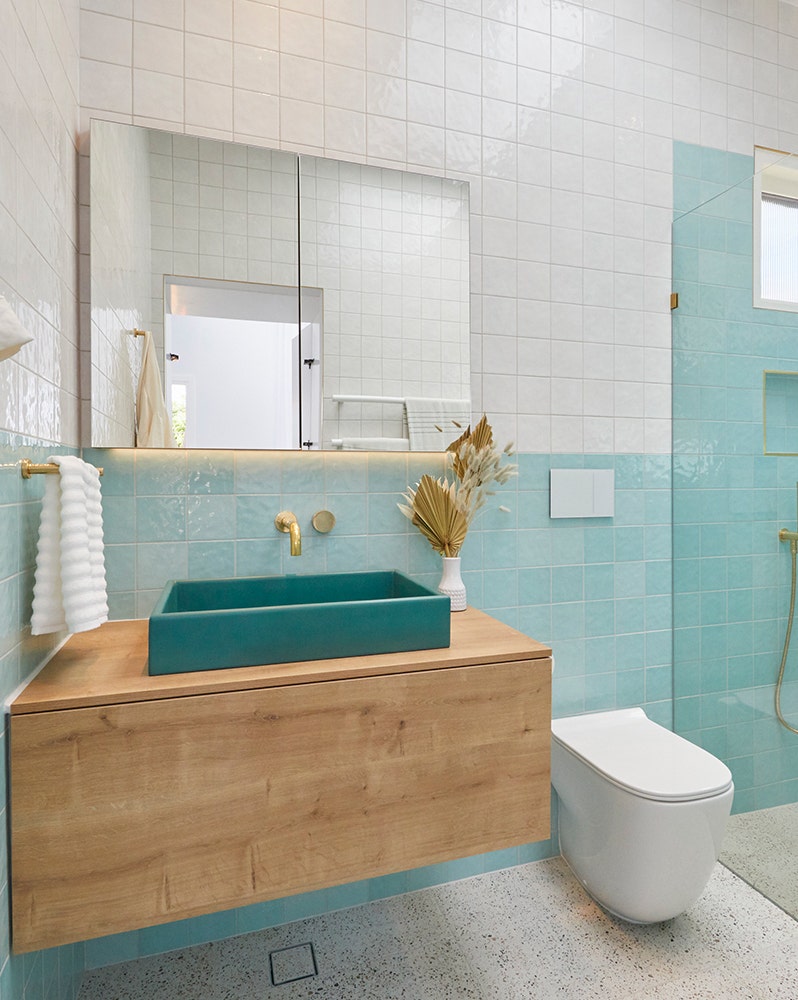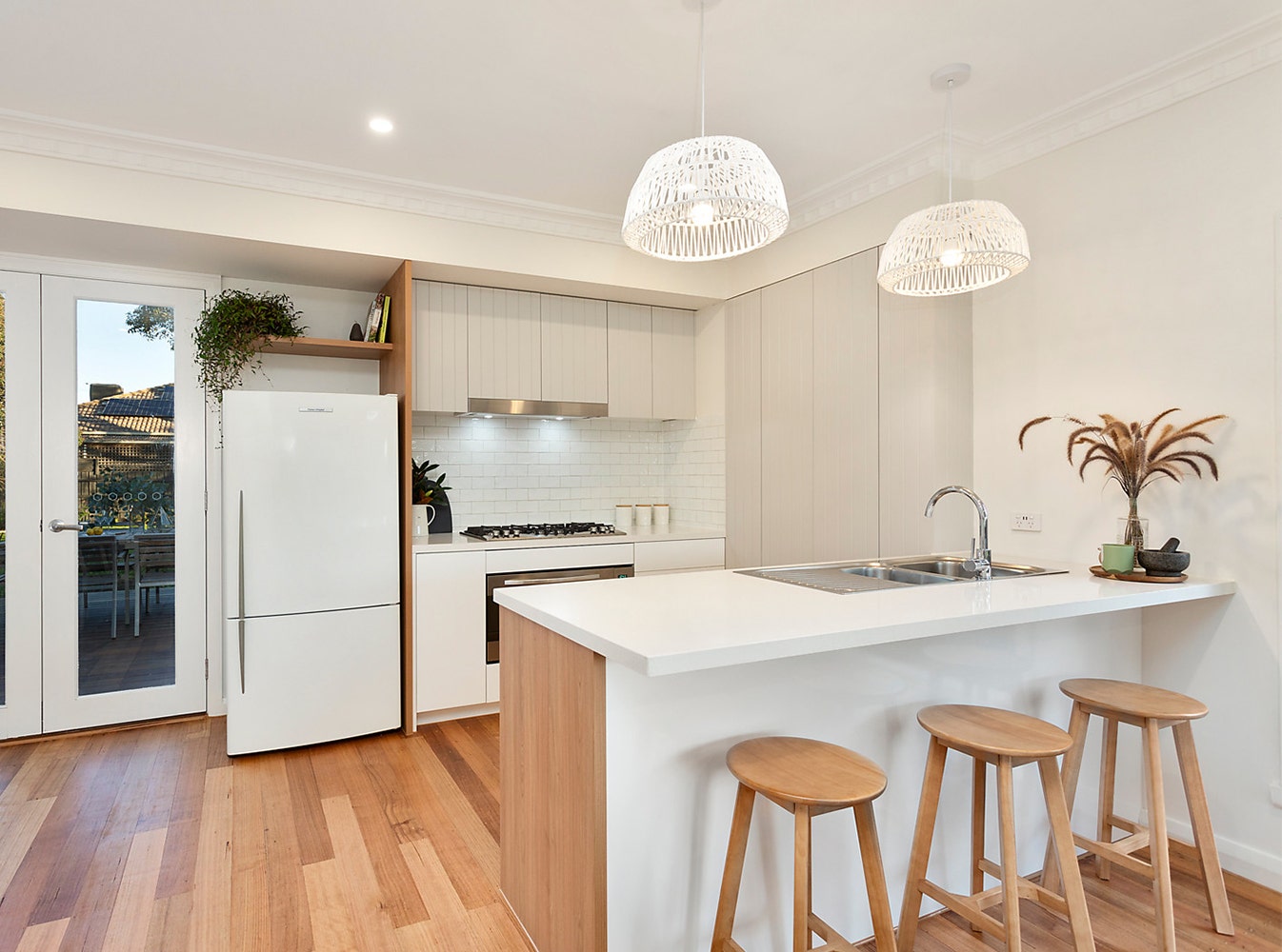 Swap out your splashback
Splashbacks are the focal point of any kitchen and are a great replacement option. Especially when looking to refresh the space in time for seasonal guests!
Christie explains that splashbacks are a brilliant opportunity to economically add a little theatre to your home. Not to mention, are a great intro project to homeowners looking to jump into DIY.
"Finger shaped mosaics or stretch subways are both great options for those that are looking to renovate in Spring 2020 and are wanting longevity," Christie said.
"They both channel Scandi styling very well – which insights from our What's My Style quiz shows us a popular style for those looking to either reno to flip or live in."
To complete the look, Christie recommends pairing the space with blonde coloured timber cabinetry and a warm terrazzo like Promenado White for the floor to add detail and give a cohesive feel.
Groom your grout
While Spring cleaning isn't a phrase that fills many people with joy, there's something liberating about getting rid of Winter's grime and welcoming in the warmer weather with a mini home makeover.
"Giving your grout a good scrub is the quickest, easiest way to bring life back into your home," Christie said.
"Tiles are known for being extremely tough and hardwearing, so often something as simple as cleaning-tired grout and removing soap scum can impact on the look of the overall area."
A specialist tile and grout cleaners such as Miracle Tile and Stone cleaner is a good start before making the final next steps decision.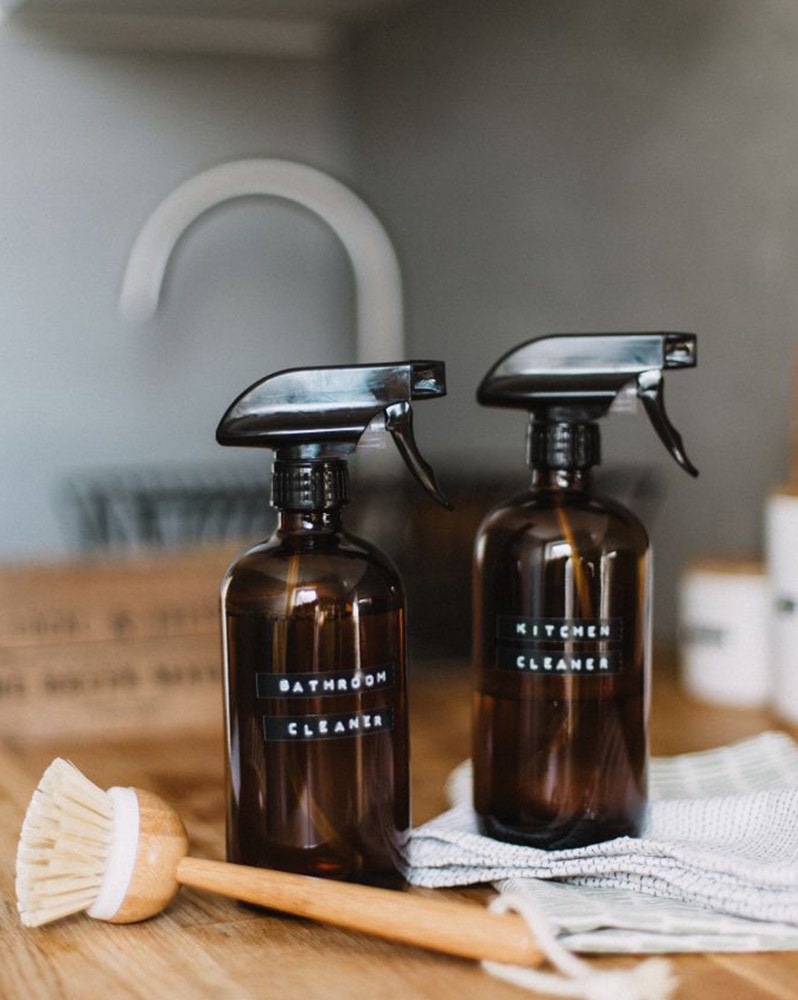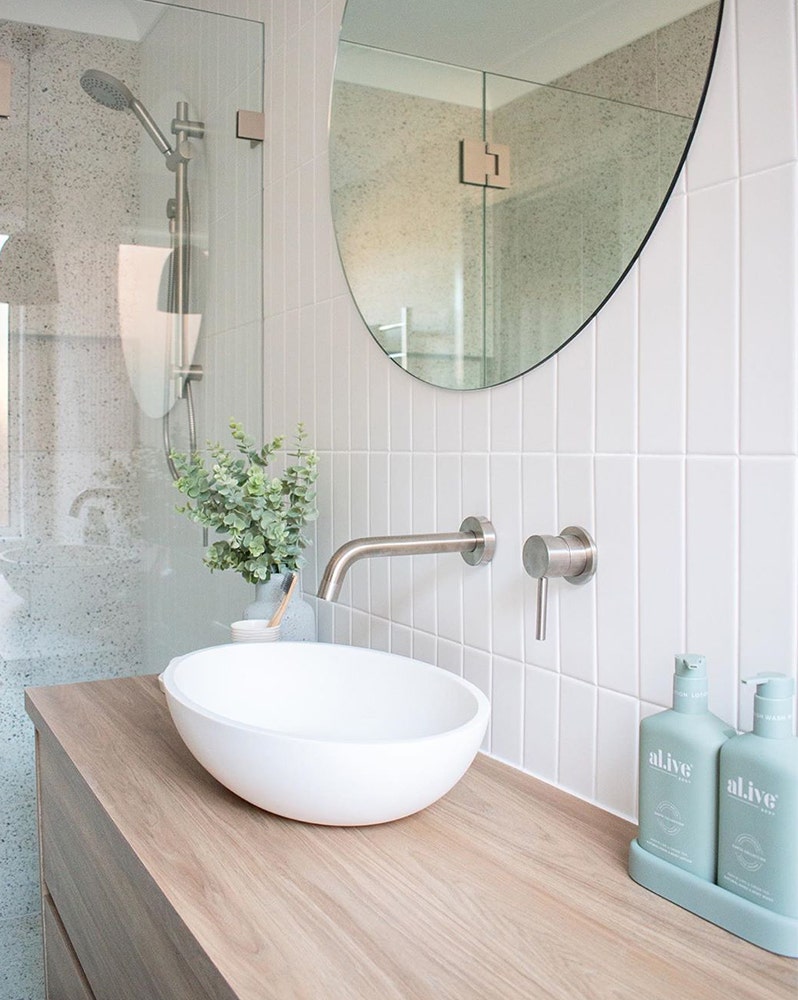 Merge a mirror
"Never underestimate the power of a large and strategically placed mirror," says Christie.
"It can open up a space in an instant and also inject a touch of much needed light; not to mention also works with any style project that you're working with."
Mirrors also have the ability to expand walls, amplify existing light or break up visual clutter when placed in the most effective location.
When deciding on a size, using a tall and skinny mirror with LED lighting will give a room a more vertical look. However, if the name of the game is making the space seem bigger, a single, wider mirror will open the room by reflecting more of the opposite walls.