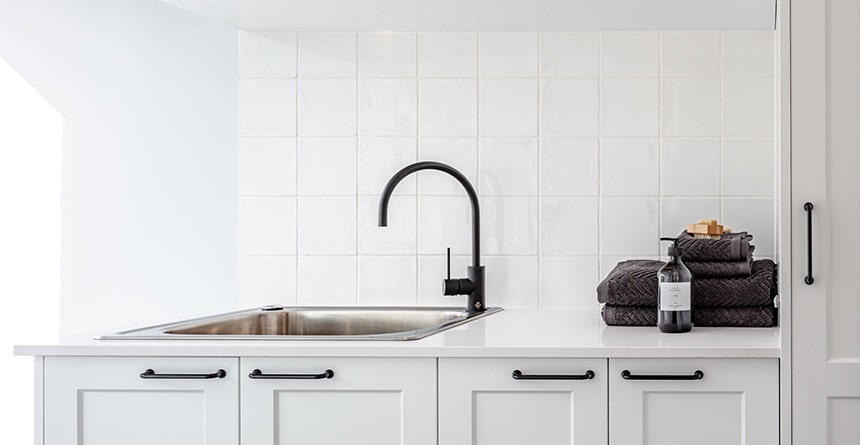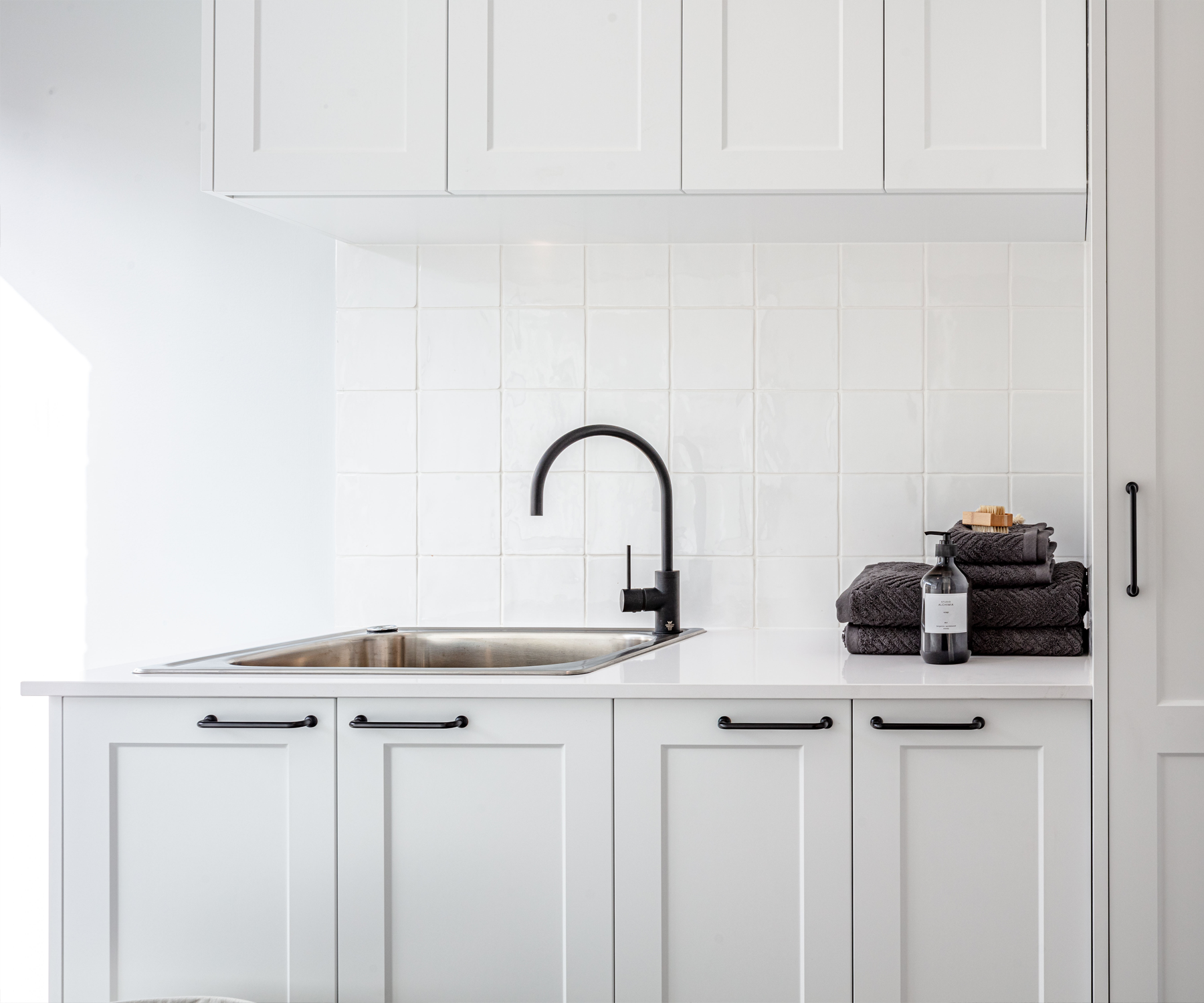 Design Hacks
The Beginners Guide To Easy And Stylish Splashback Tiling
A splashback is the perfect tiling project for beginners. Learn the tricks of the trade to tiling a splashback in your laundry, kitchen or bathroom.
First Time DIY tiling? We have your back!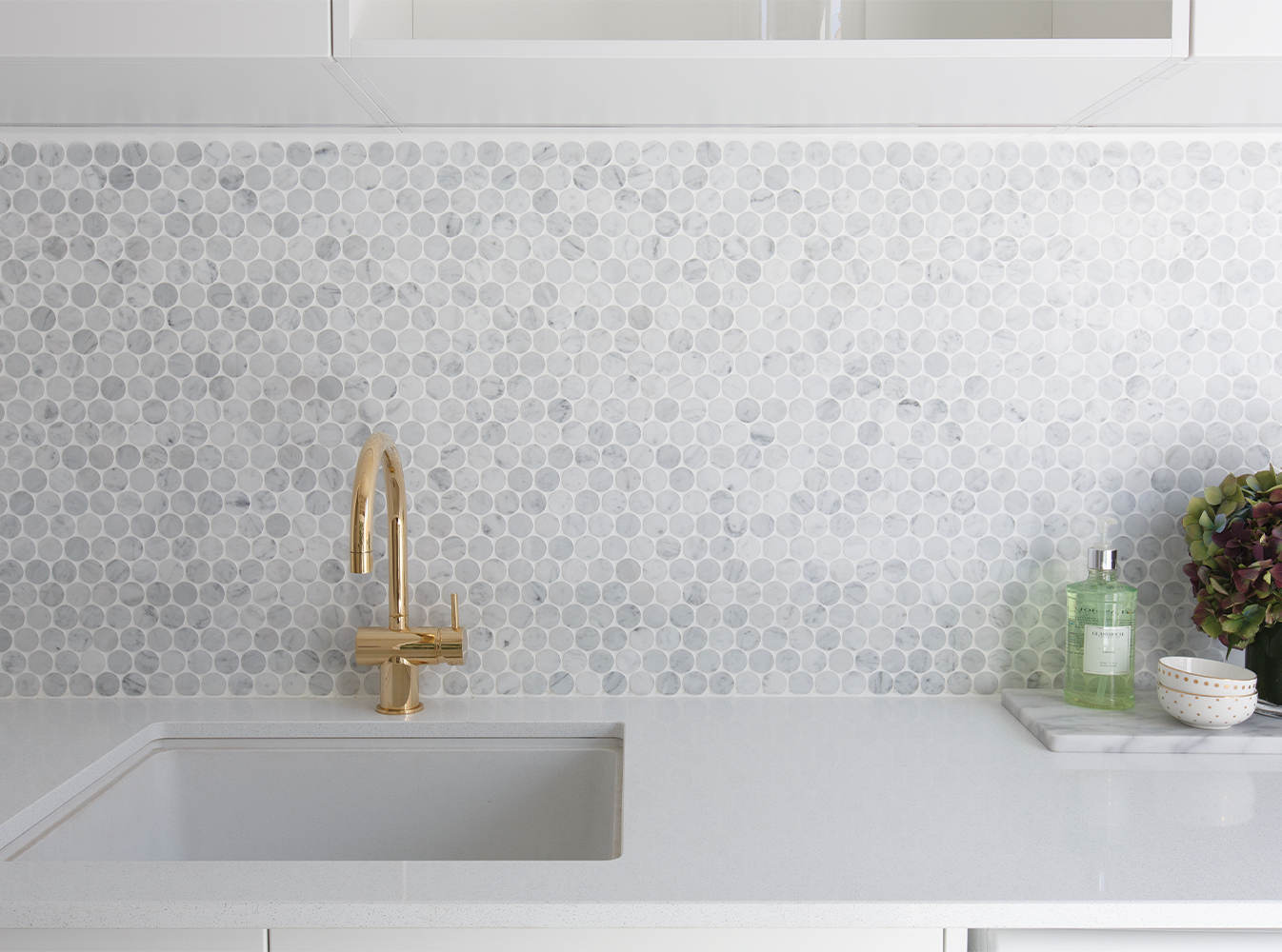 A tiled splashback (sometimes referred to as a backsplash) is a functional and stunning focal point in all hardworking areas. They are also a great DIY project as they're cost-effective, easy and create WOW! Your splashback is a great way to let your personality and style shine through so have fun with your tile choices, grout colour and laying pattern.
Tiles are used on splashbacks to stop water and moisture penetration and are common for use in the laundry, kitchens or bathroom. A tiled splashback protects the substrate and timber framing by preventing mould and decay. As one of the lowest maintenance and highly hygienic wall coverings on the market why wouldn't you use tiles for your splashback?
Here are some of our handy tips for tiling your laundry splashback or kitchen backsplash like a pro.
Step 1: Plan
Ever heard the saying 'failing to plan is planning to fail'? Well, anything tile or DIY related must start with a great plan and measurements! Before getting started, you'll need to measure your area so you know how many tiles to buy and get ready with all the tools and accessories you'll need.
Measuring up is super simple! Click here for our step-by-step guide and our handy list of tools you'll need is available here.
Once you have your measurements, the fun starts with choosing your tiles! Will it be a subway? A mosaic? A decorative tile? Or perhaps a large tile for super easy installation? Whatever look you love, we suggest reading our handy things to know about tiles to help you choose a winner and if you're not sure, speak to our experts online, in-store or over the phone via 1800 4 TILES.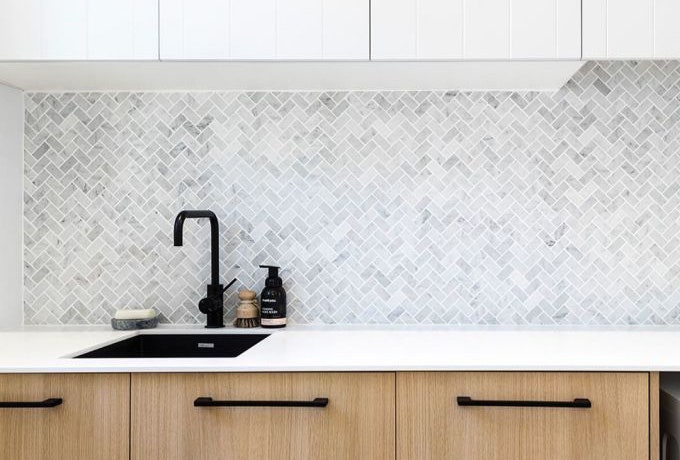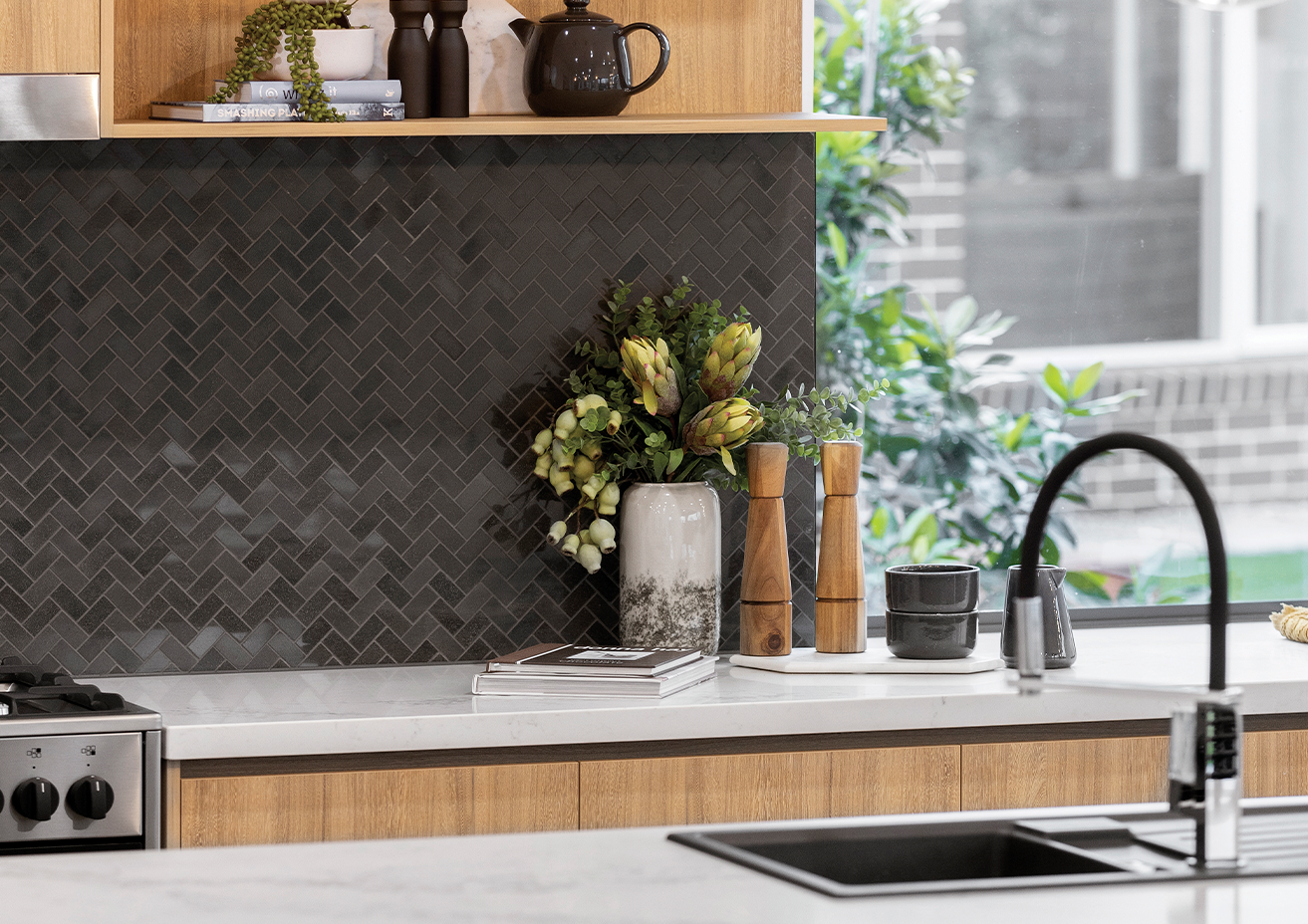 Step 2: Prepare and Clean
A tiling project will only be as good as the surface it's laid on, ensure that the area is firm, level and clean from dust and debris.
Don't forget if you are in a wet area, you will also need to waterproof the space.
Step 3: Check Before You Begin
Before beginning your project, here is a checklist of things to check before you start:
Ensure the back of your benchtop is siliconed to the wall.

Cover your benchtop, if there are exposed wires turn off the power!

Check your boxes of tiles, make sure you have enough with 10% to spare

Dry lay your tiles to check the blend and positioning before you begin
Think about your laying pattern and where you might need to cut tiles to fit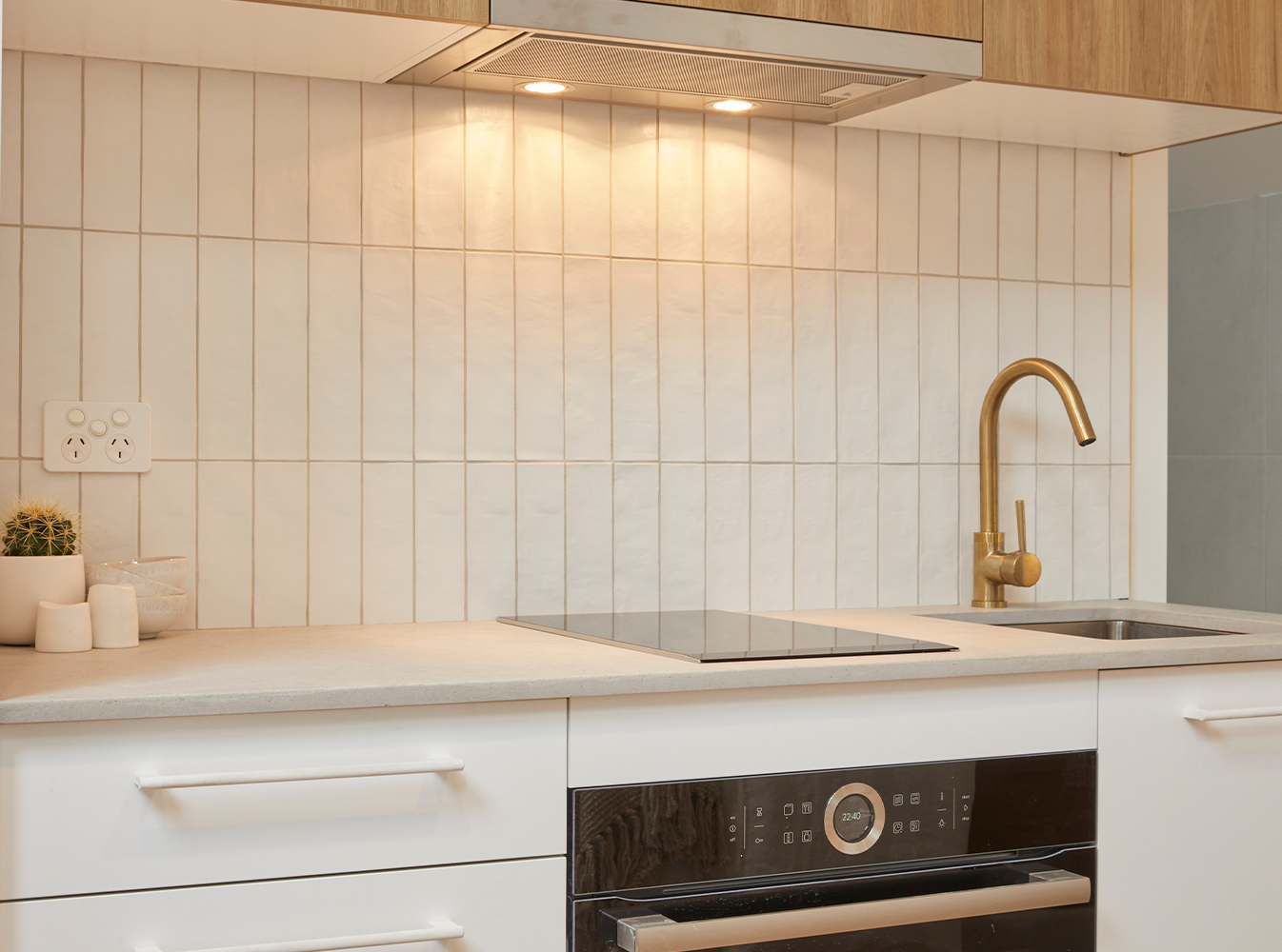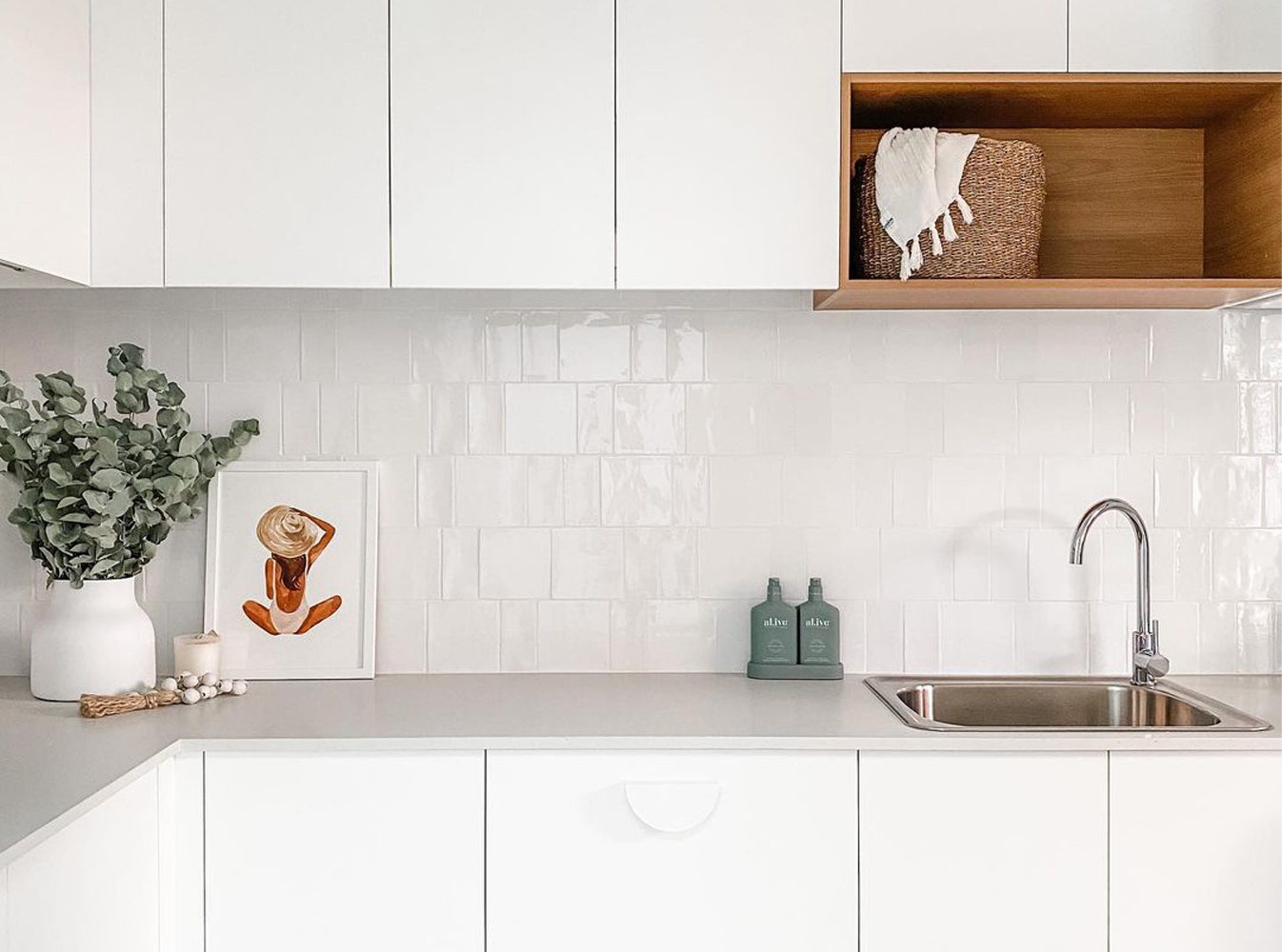 Step 4: Tile Installation
This is where the fun begins. Review the instructions of your wall adhesive and notched trowel then decide where you want to start tiling.
Spread about one square meter of tile adhesive with your notched trowel, place your tile down making sure that the tracks flatten giving you full adhesive coverage on the tile.
Our Hot Tip: For mosaics use a grout float to push the tiles down to give them a nice flat finish and don't forget to clean off excess glue as you go!
Step 5: Grouting
Mix up your grout, massage it into the grout lines. After a short while, a film will appear over the tiles. Wipe this off with a squeezed-out sponge in a circular motion.
Our Hot Tip: Seal your grout and keep it looking good as new for years to come!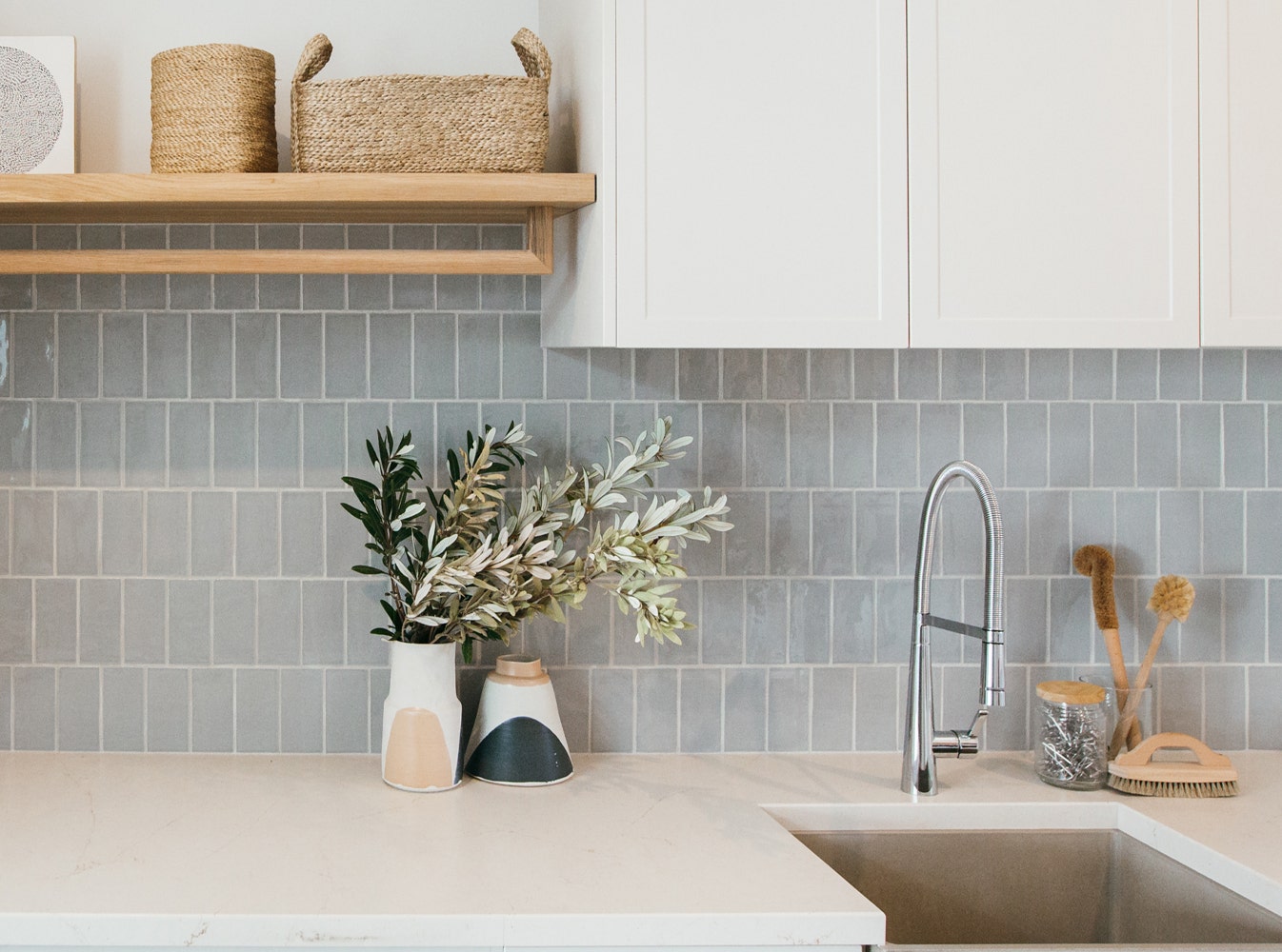 Step 6: Silicone Sealing
Install a bead of silicone along the internal corner between the splashback and benchtop and in any vertical corners. This helps the tiled area remain flexible to withstand any minor movement.
Using a caulking gun, run the bead of silicone continuously along the joint. After wetting with a smoothing agent, use a paddle pop stick to smooth the joint. Remove any excess, spray again with a smoothing agent and smooth over the surface again.
Our Hot Tip: For more detail on DIY TILING check out Beaumonts 10 Steps To DIY Success - we've got handy tips, video tutorials and DIY Booklets on everything from how to measure up and how to grout - right through to the on-going maintenance!
Watch How To Tile Your Splashback