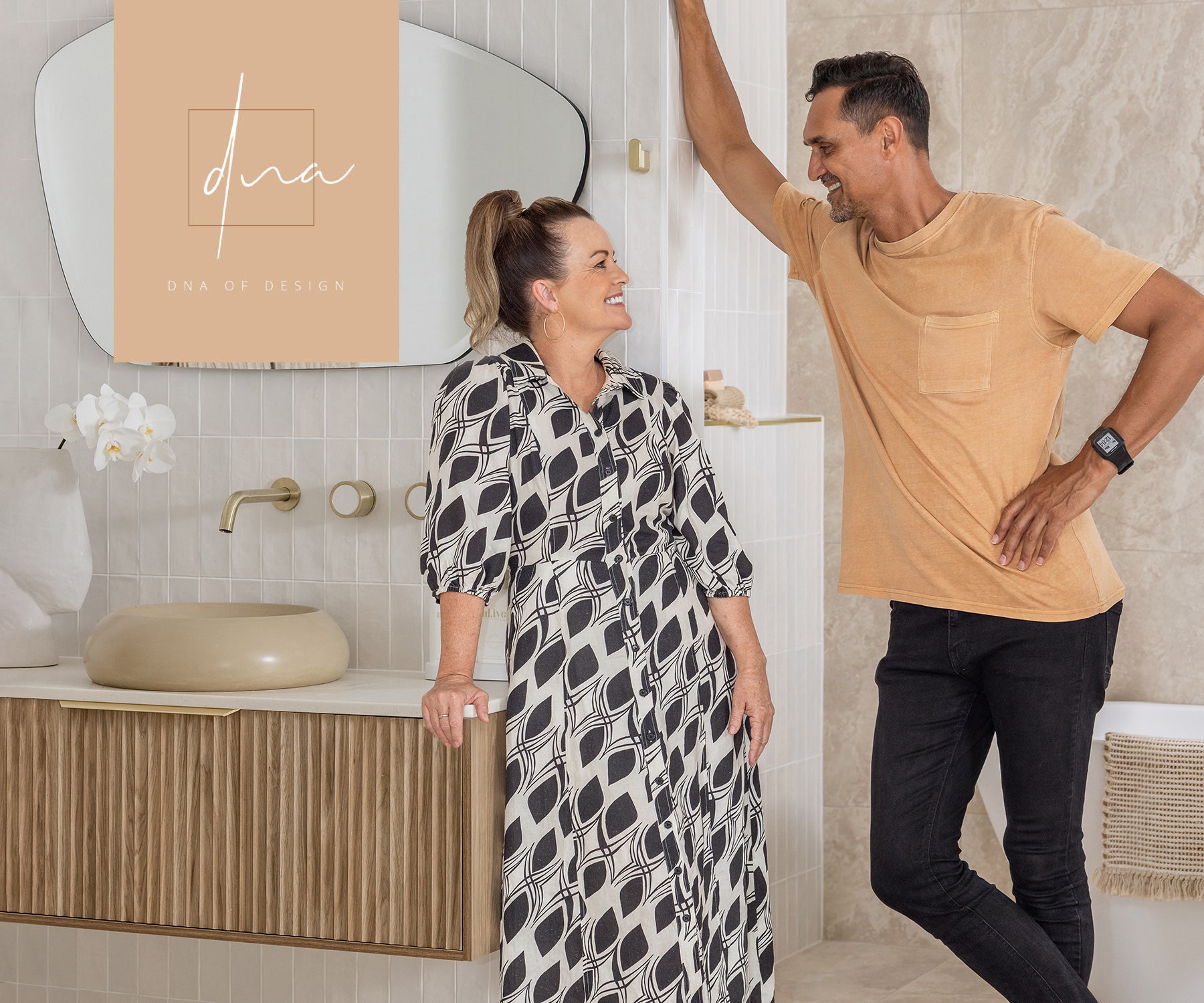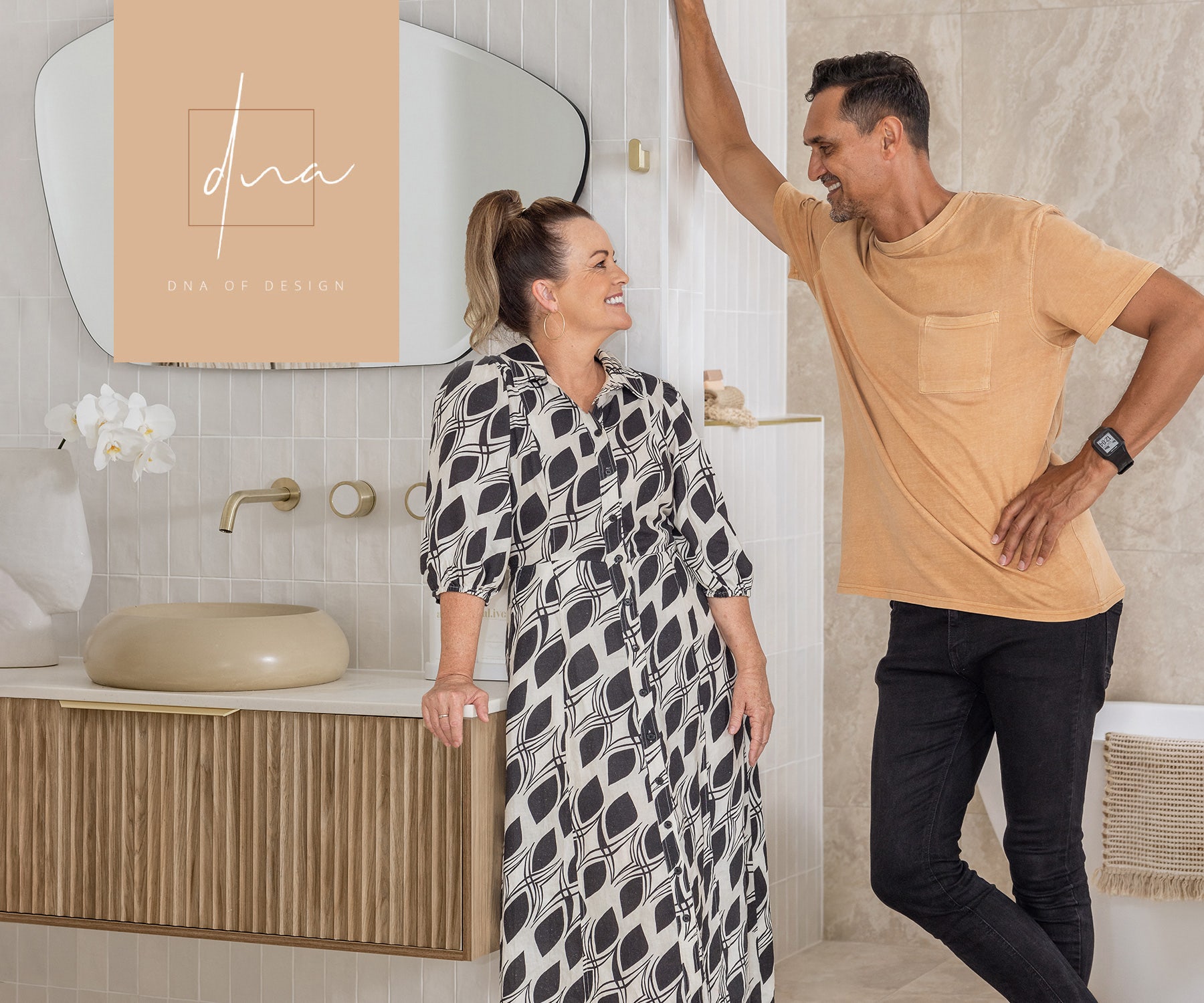 Deb & Andy

Get ready to buckle up and hang on tight, because Deb and Andy are taking you on a wild ride with the unveiling of House 2, aka 'Unearthed'! They're beyond excited to show you their latest renovation project, where they take a drab, outdated home and give it a serious 21st-century facelift. And as if that wasn't enough, they're bringing you even more practical tips and tricks for your own reno projects from the fabulous Gold Coast.
House 2 is a whopper, which means Deb and Andy got to flex their renovation muscles like never before. They're taking on a massive overhaul to transform this property into a stunning contemporary masterpiece that will make your jaw drop!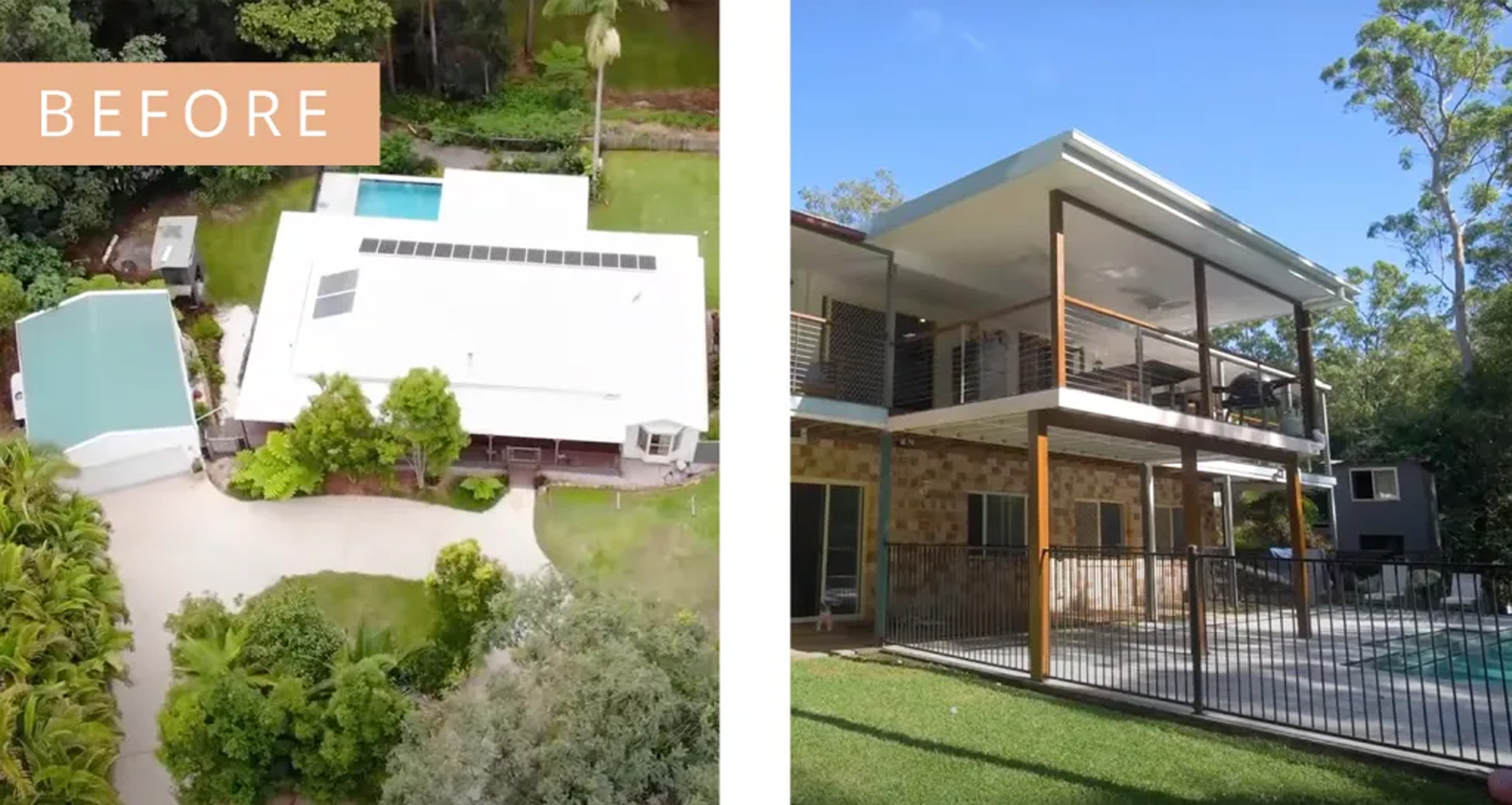 Unearthed: Join Andy and Deb for a New Season of DNA of Design with More Challenges, Inspiration, and Wabi-Sabi Style!
Having successfully tackled House 1, Deb & Andy were confident in their ability to handle even more ambitious projects for the next season. House 2 presented a bigger challenge, as it was larger in size and required a more extensive renovation than anything they had done before.
With greater scope came greater difficulties, and the duo encountered a host of new obstacles along the way. Nevertheless, they approached each one with a can-do attitude, using their experience and creativity to smooth out the renovation process and turn it into an enjoyable and rewarding experience.
DNA of Design's journey with House 2 was a powerful reminder that, no matter how tough a renovation may seem, staying positive and pushing yourself to overcome obstacles can make all the difference. Stay tuned to see how Deb & Andy rose to the challenge and transformed House 2 into a stunning home!
---
EPISODE 1

Don't miss out on the exciting transformation of House 2's upstairs with Deb & Andy! Witness their ingenuity and expertise in action as they take on the challenges of renovating a larger space and turning it into a stunning living area.
Unearthed uses the wabi-sabi philosophy heavily throughout its design and décor
Deb & Andy are excited to take on the challenge of transforming a larger home in the upcoming season. With House 2 offering even more rooms to renovate, you'll witness their expert touch as they breathe new life into spaces like the mezzanine area, powder room and ensuite, sitting room, and upstairs entry.
Along with these new spaces, Deb & Andy will also be renovating the regular areas, including the bedrooms, kitchen, living room, outdoor area, and pool. But this time, House 2 takes on a completely different style. While House 1 was all about Hamptons-style luxury coastal living and Mediterranean vibes, House 2 is inspired by the wabi-sabi aesthetic, offering a fresh and unique perspective on interior design.
With their expertise and creativity, you don't want to miss a single episode as they take on this ambitious renovation project.
But what is wabi-sabi, you may ask?
Well, it's a Japanese design philosophy that embraces the beauty of imperfection. It's all about finding the beauty in things that are imperfect, incomplete, and unconventional. In essence, wabi-sabi is about authenticity, warmth, and comfort – elements that we all crave in our homes.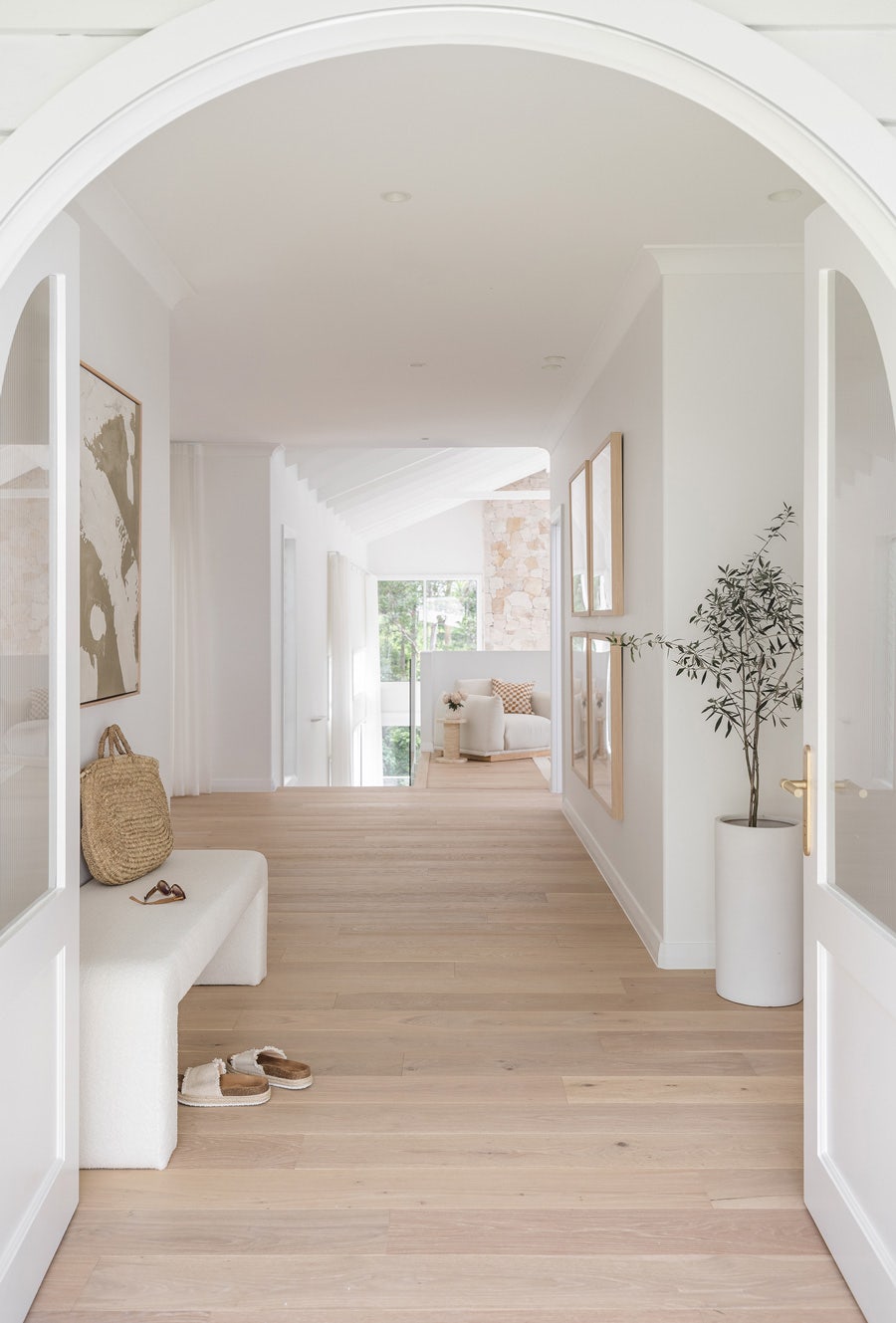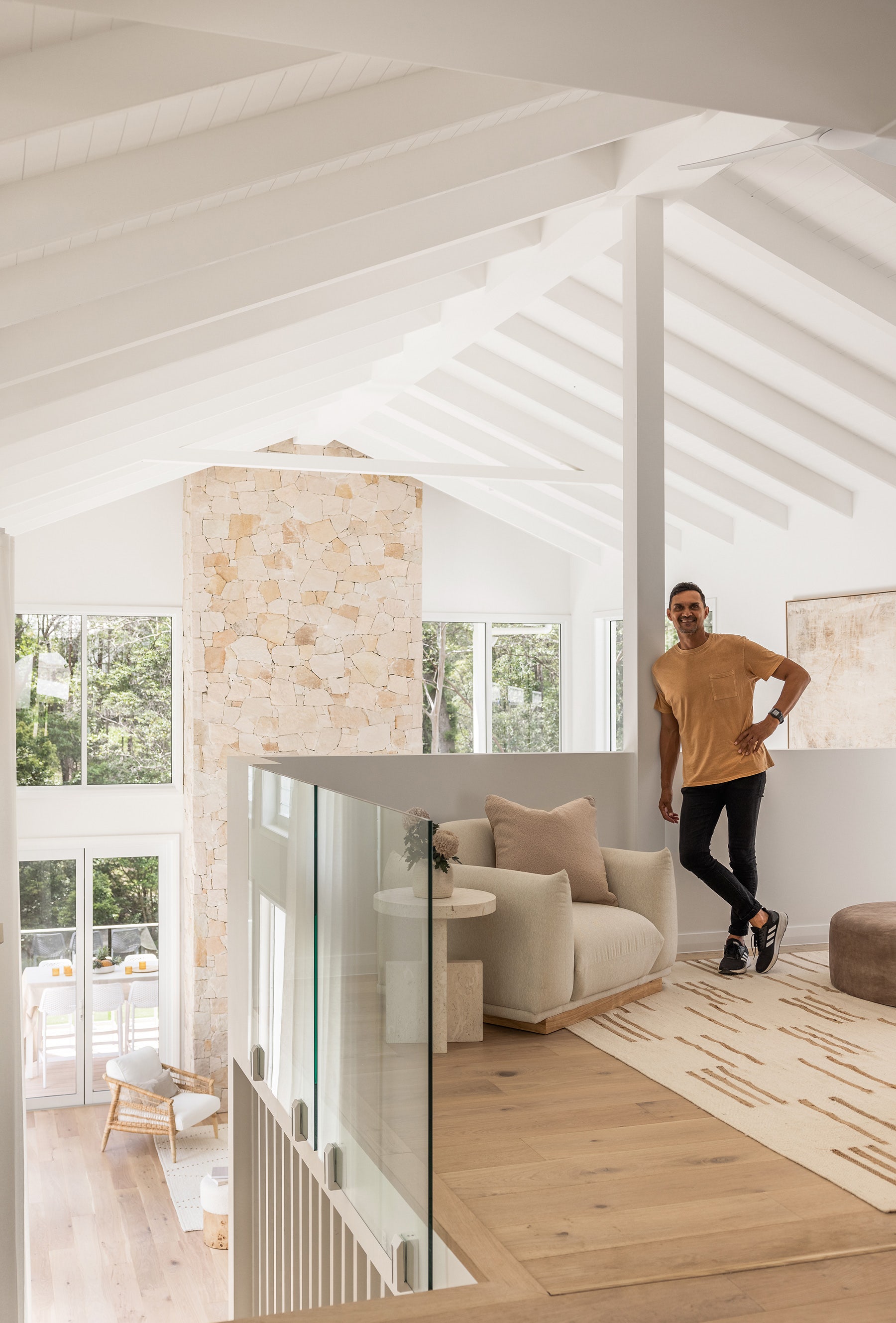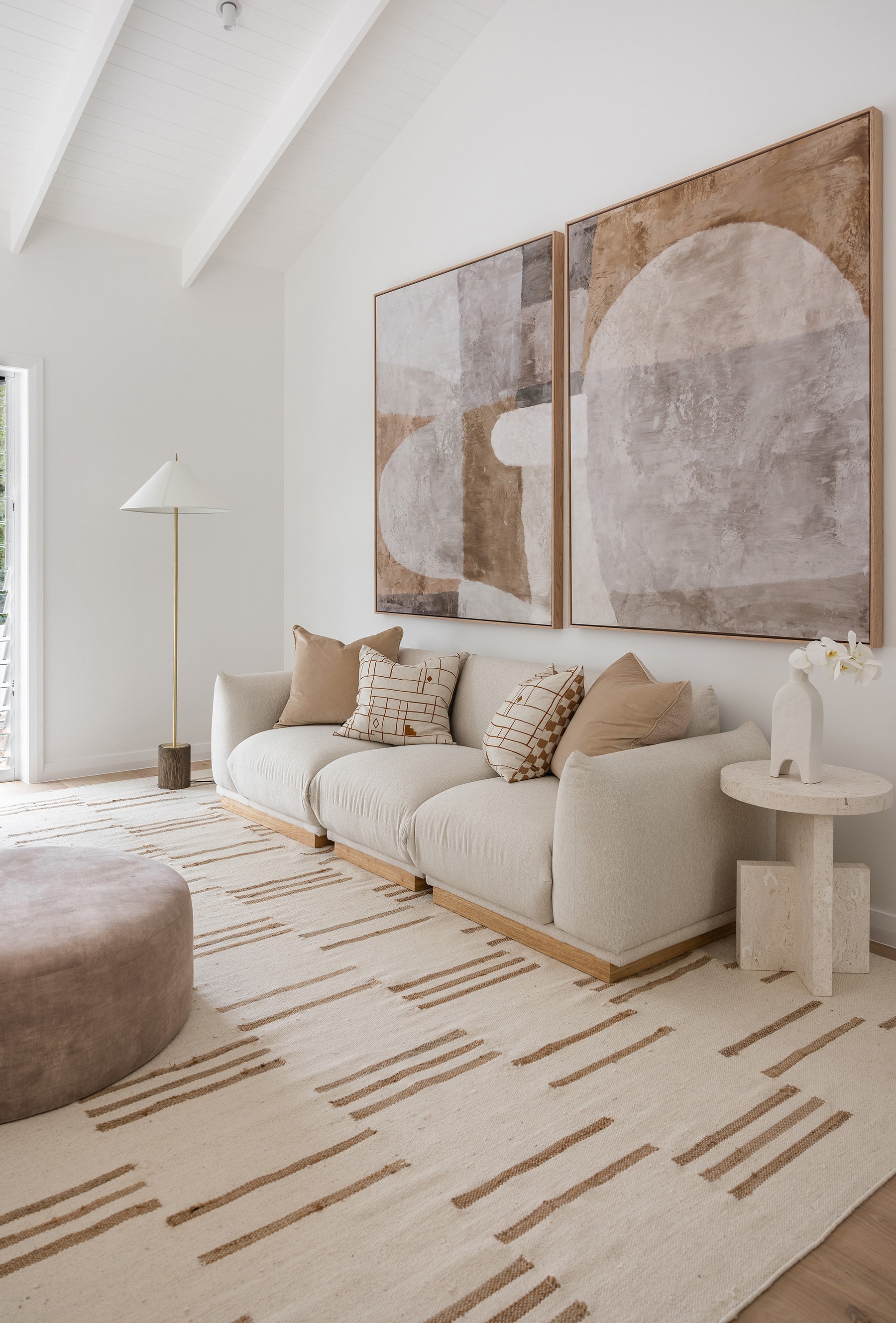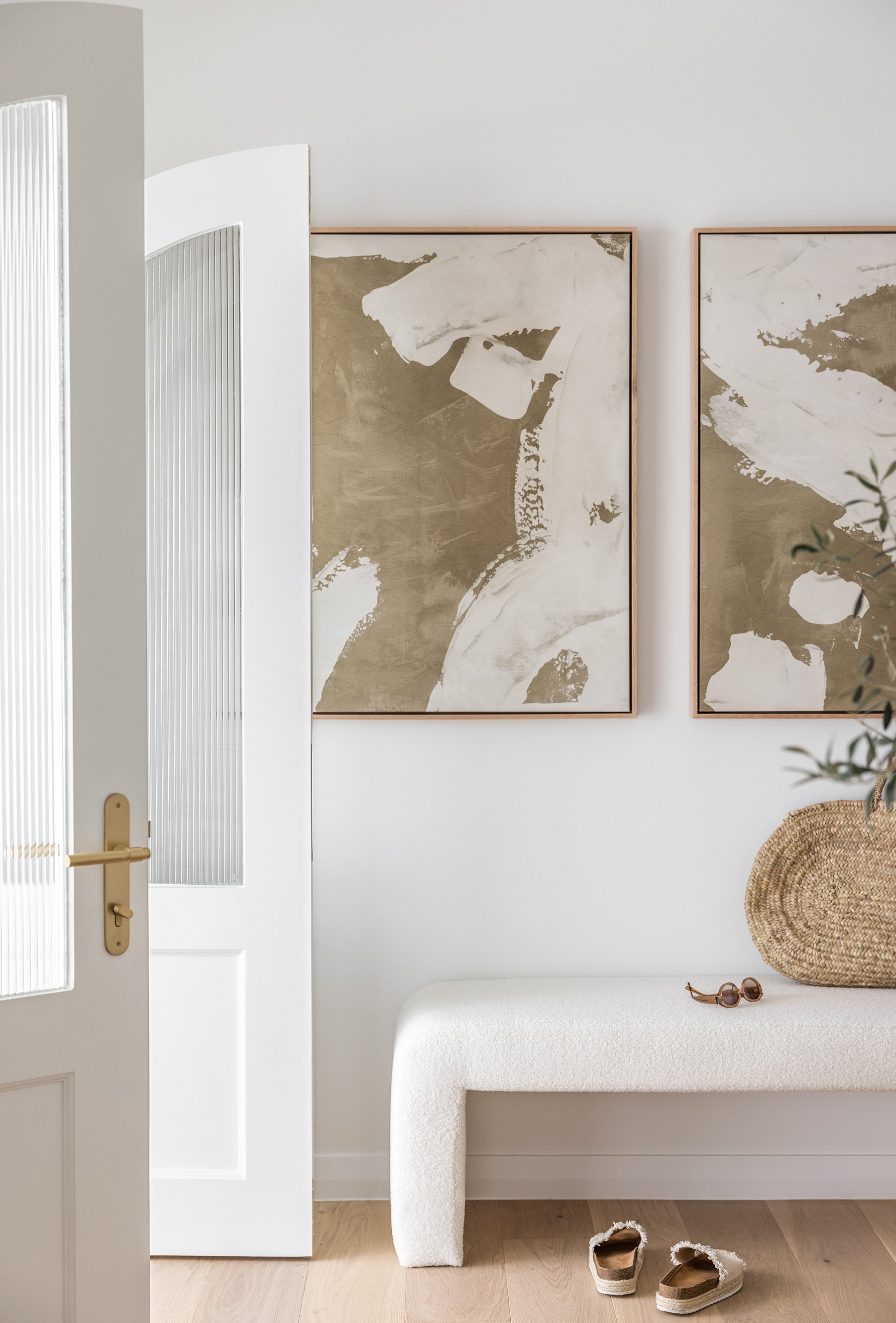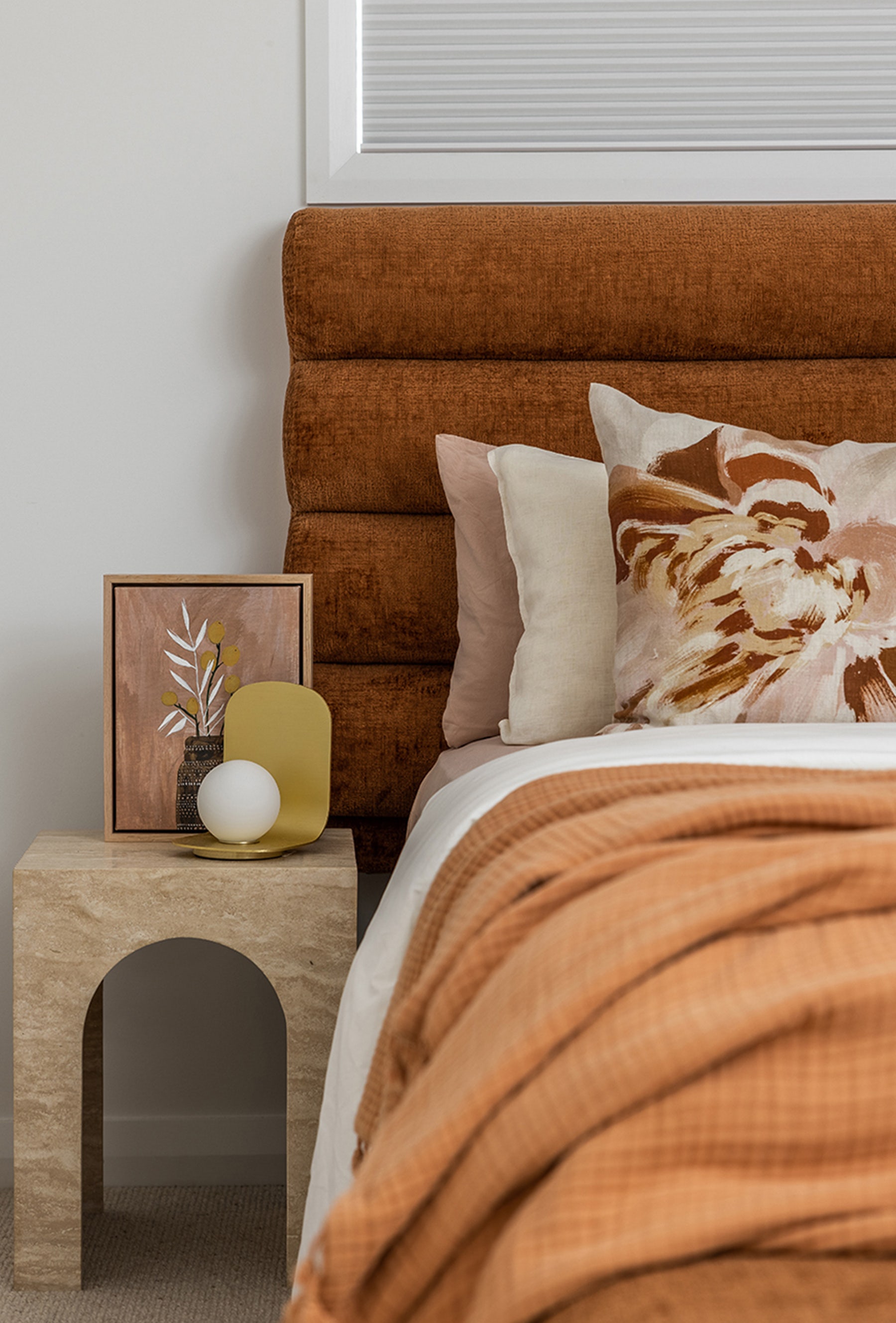 ---
EPISODE 2

Don't miss out on Deb and Andy's latest renovation project in House 2, as they take on the main bedroom, ensuite, and powder room in the downstairs wing with wabi-sabi design in mind. Witness the stunning transformation as these spaces are completely revamped with a seamless blend of textures and tones, bringing in organic elements to create a cohesive and calming look. From textured tiles to gold accents, abstract shapes to concrete sinks, and dual shower heads, there's an abundance of inspiring design pieces that you can incorporate into your own space.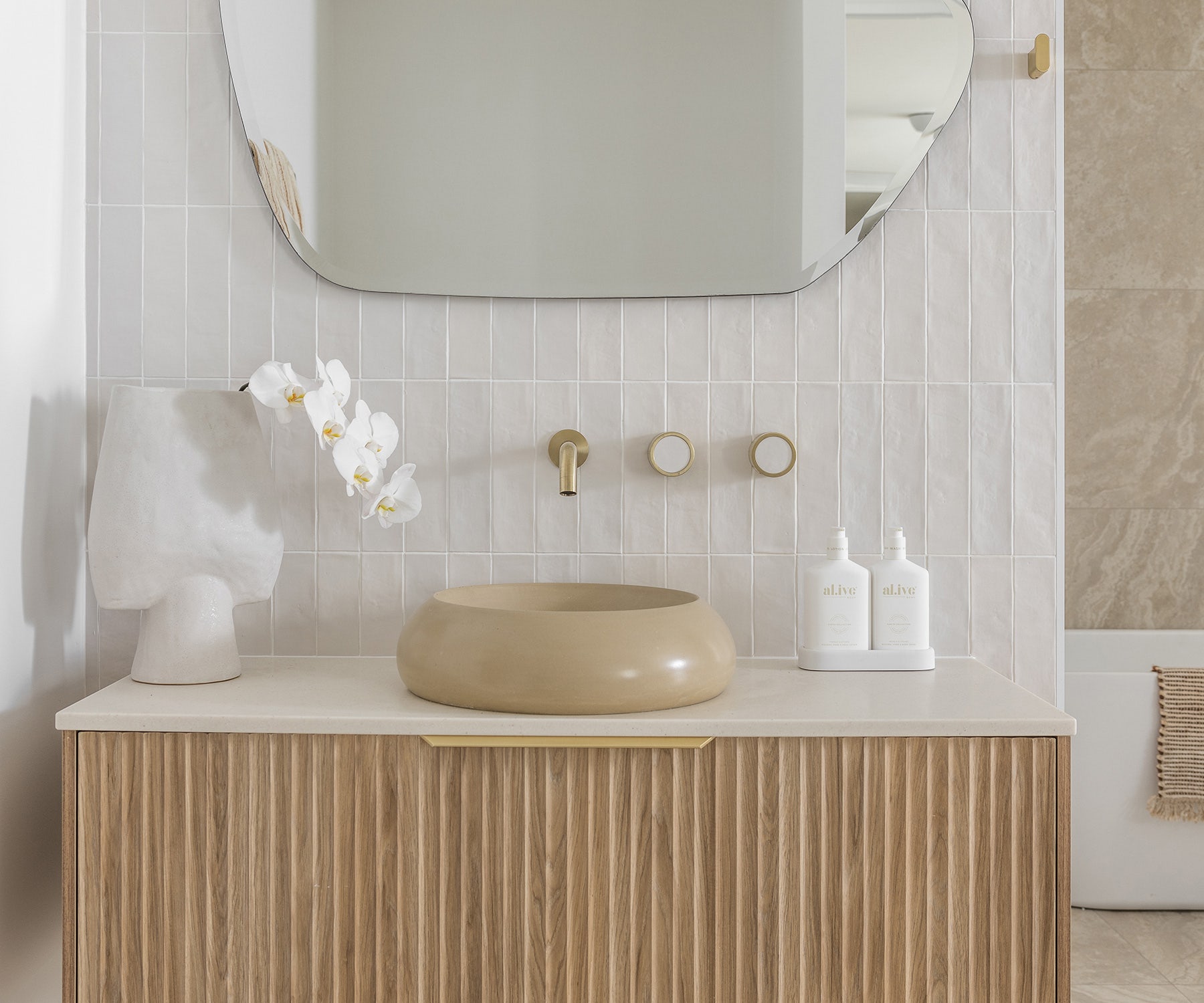 Embracing The Beauty Of Aesthetic Design in the Upstairs Area
Deb and Andy are at it again, taking on the next challenge in their renovation journey – the upstairs area of House 2. With a new design philosophy in mind, they dive into the world of wabi-sabi, creating a space that's all about natural, organic, and calm aesthetics.
In this episode, they focus on the main bedroom, corresponding ensuite, and powder room in the downstairs wing. And boy, do they work their magic! Using textured tiles, gold accents, concrete sinks, and dual shower heads, they transform these spaces into something unrecognisable. The result is a cohesive look that seamlessly blends different textures and tones while bringing organic elements into the home.
But that's not all. With a bigger home comes even more rooms to transform. From the mezzanine area to the powder room and ensuite, sitting room, and upstairs entry, Deb and Andy leave no stone unturned. And as always, they tackle the regular spaces such as the bedrooms, kitchen, living room, outdoor area, and pool. But this time around, everything is different. House 2 is all about wabi-sabi, a philosophy that focuses on imperfections, authenticity, and simplicity.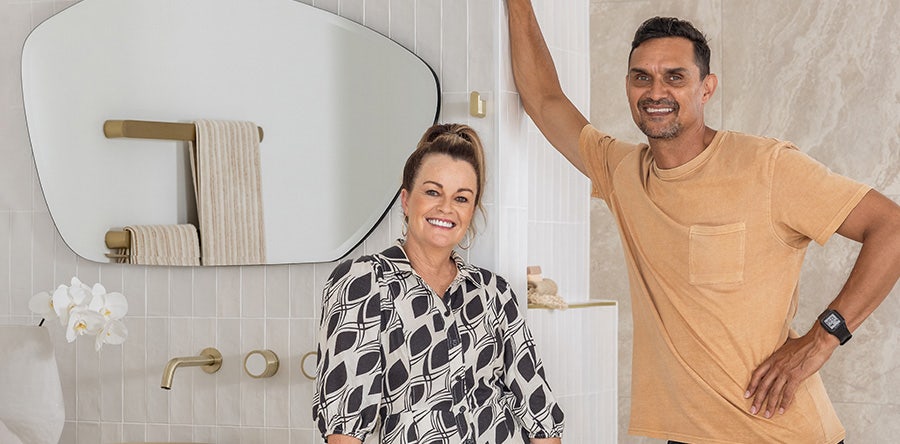 So, how do you incorporate wabi-sabi into your own home?
According to Deb and Andy, it's all about using natural and organic materials, embracing imperfections, and keeping things simple. And with the endless pieces of inspiration they provide in this episode, you're sure to find something that fits your style and taste.
One of the standout features of this episode is the Master ensuite. Designed by Deb and Andy using Beaumont Tiles products, these spaces are a testament to the beauty of wabi-sabi. For the Master ensuite, they used Beaumont Tiles' Koko Bath, which has a freestanding style and a matte white finish. They also incorporated Beaumont Tiles' Bathroom Accessories, including hotwire under-tile heating, a brushed gold heated towel rail, toilet roll holder, towel bar, and robe hook.
As for tiles, they used the Pompeii Travertine Crema Microtec Textured. These tiles have a smooth textured Microtec surface that allows for beautiful seamless transitions across multiple areas. The Clay Chalk Structured Matt wall tiles, in particular, add a fresh take on a traditional Zellige style, perfect for creating a comfortable, homey, and luxurious space.
---
Featured Products
Wall Tiles
- Pompeii Crema Structured Microtec Textured 600x600mm
- Clay Chalk Structured 62x250mm
Floor Tiles
- Pompeii Crema Structured Microtec Textured 600x600mm
Bath
- Koko Matte White FreeStanding Acrylic Bath 1500mm
Bathroom Accessories
- Hotwire UnderTile 25.1-28.5m2 4000W inc Thermostat
- Towel Rail Heated Round 600mm Brushed Gold
- Towel Rail Heated Round 800mm Brushed Gold
- Lina Toilet Roll Holder Brushed Gold
Hot Tip: For cleaning, we recommend using a Microfibre mop. Avoid use of Cotton and Sponge mops. For initial cleaning of microtec textured tiles we recommend Lithofin Cement Residue Remover let your installer know. For everyday cleaning we recommend Lithofin KF Vitra-Clean. For more information please refer to our Microtec Brochure.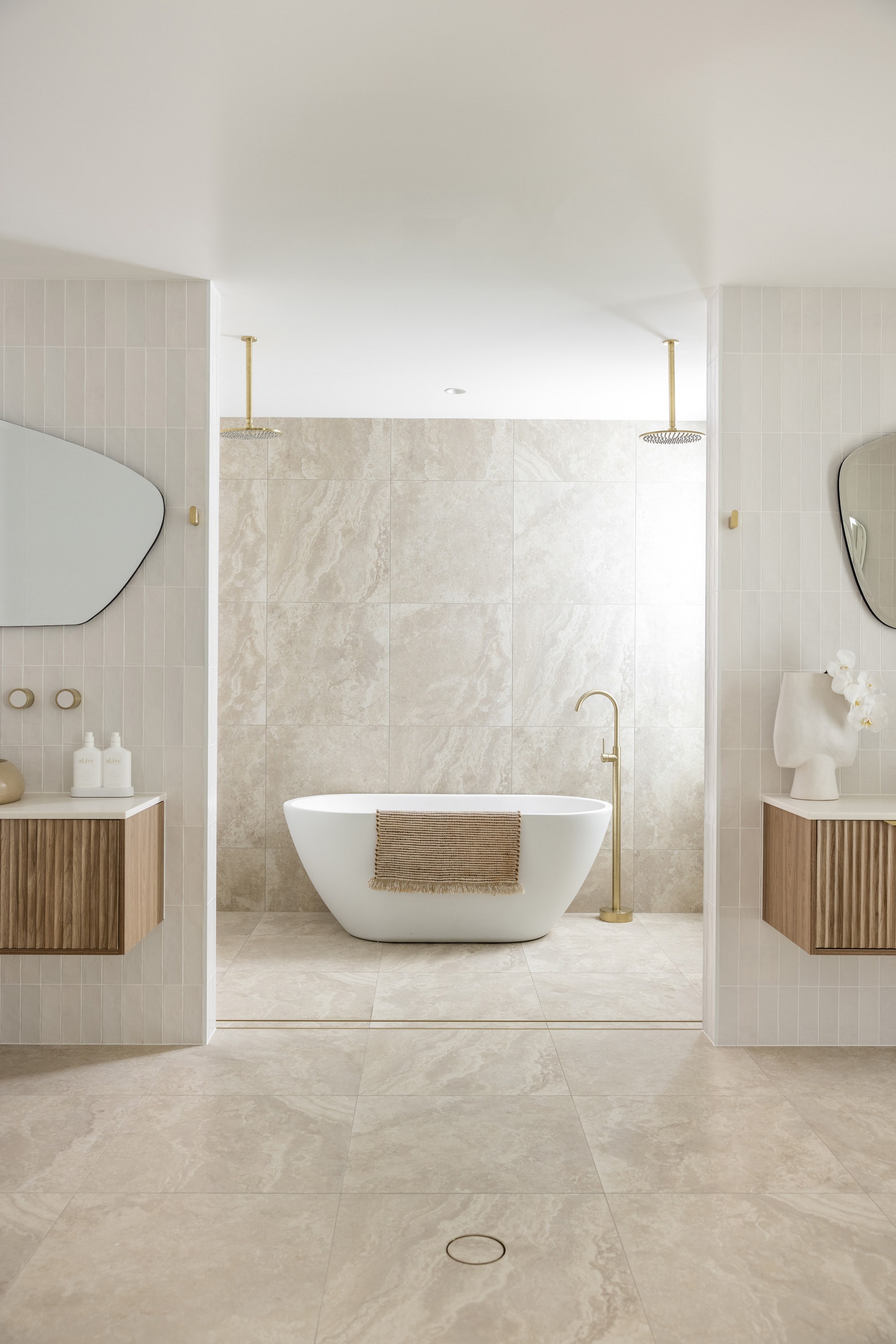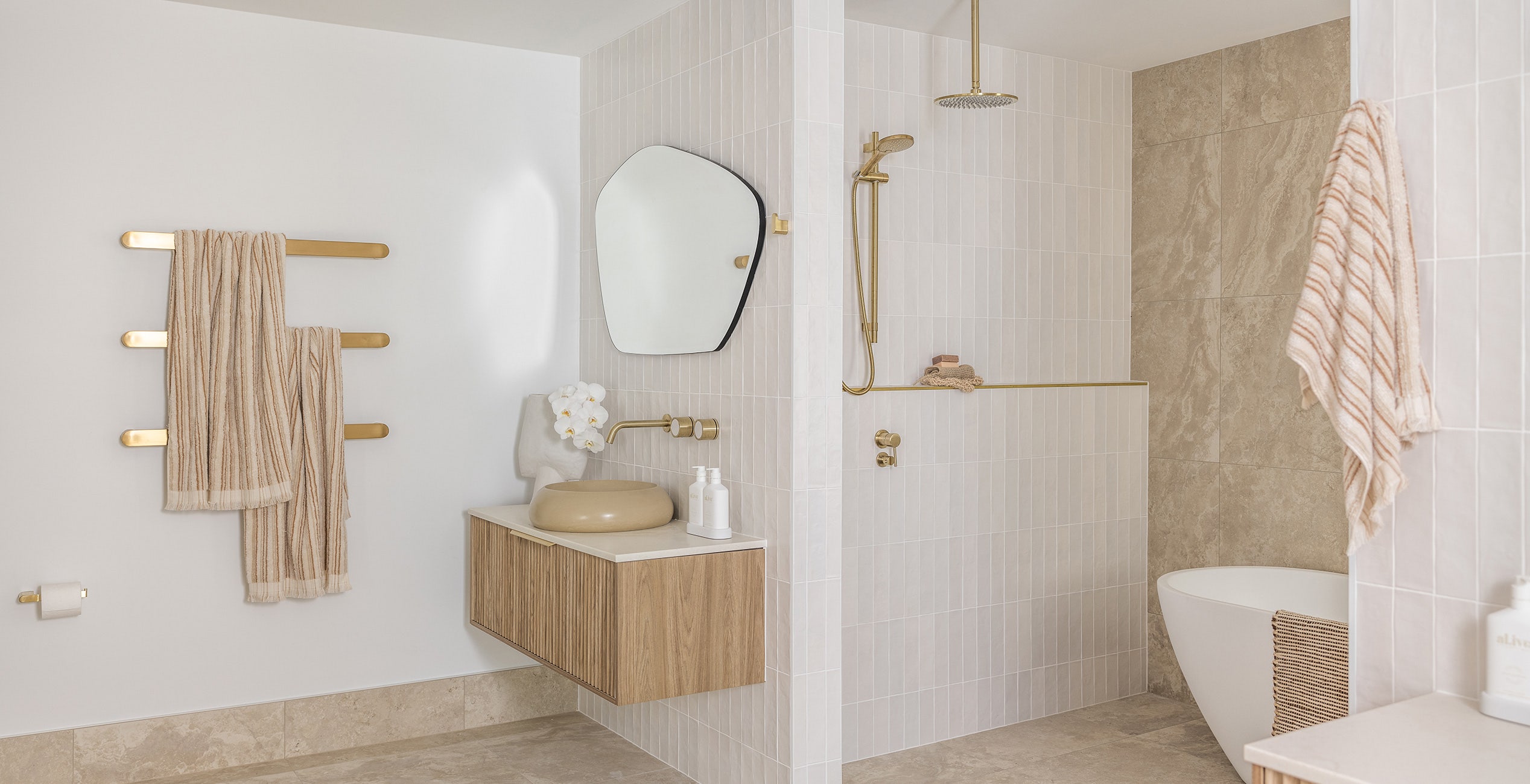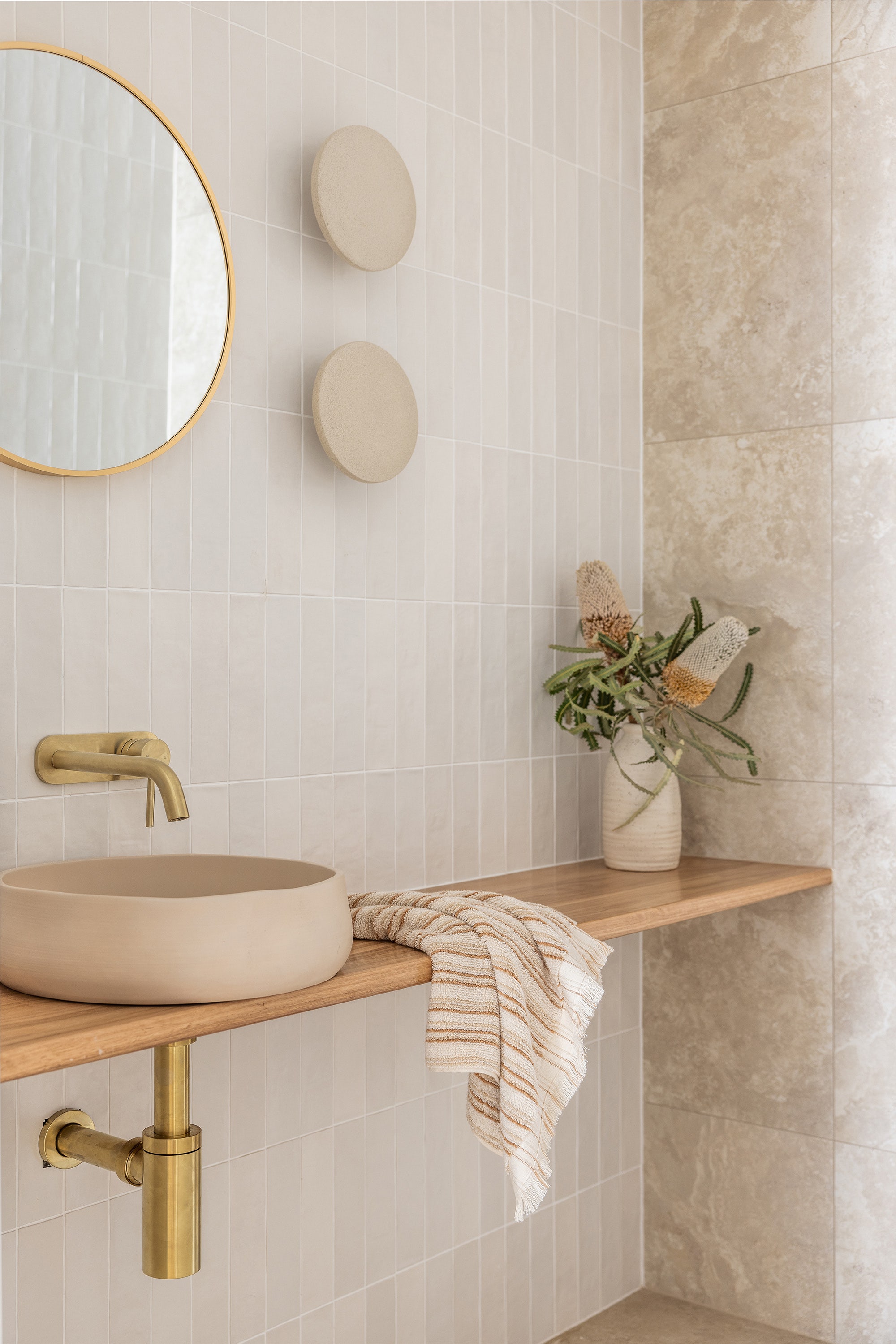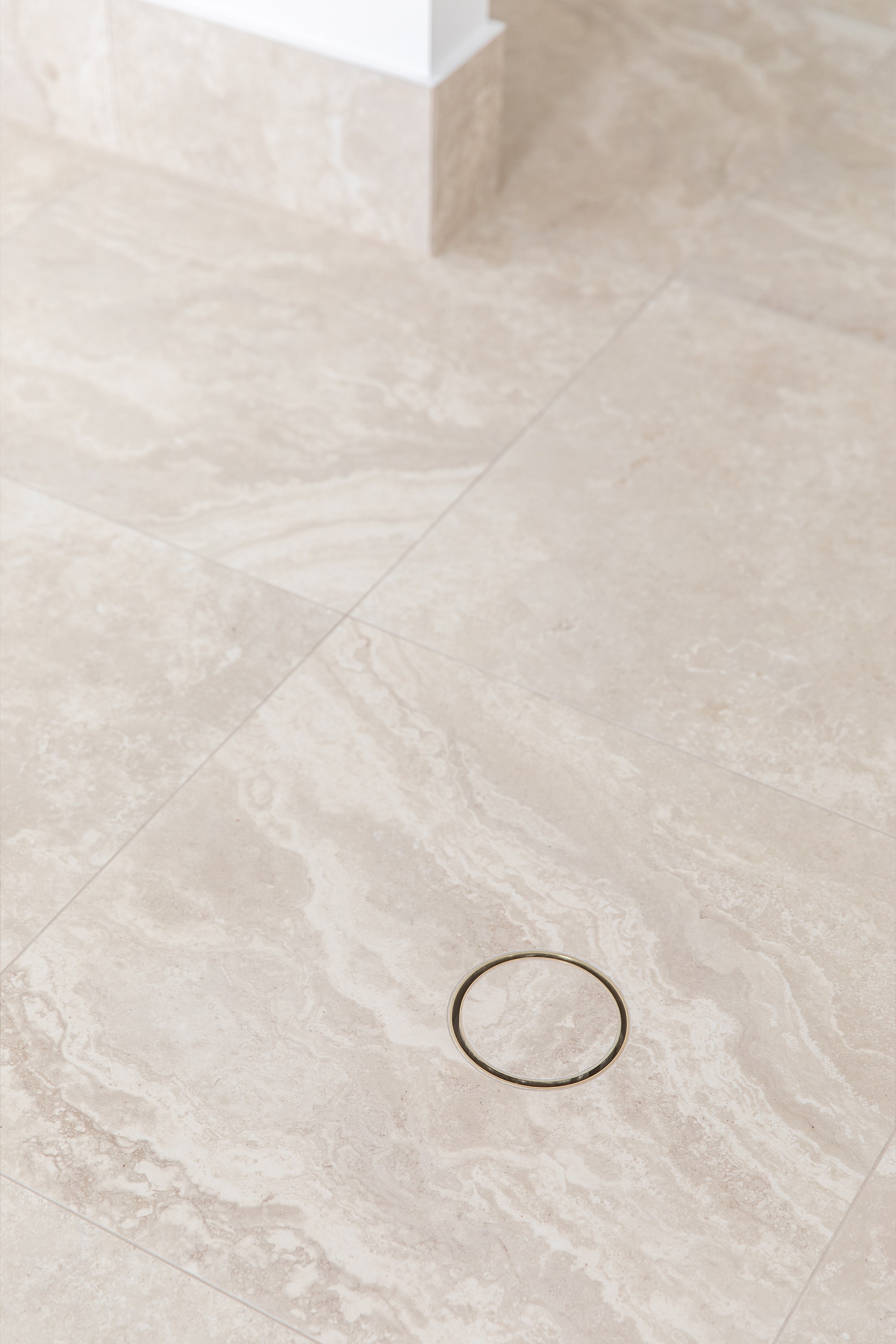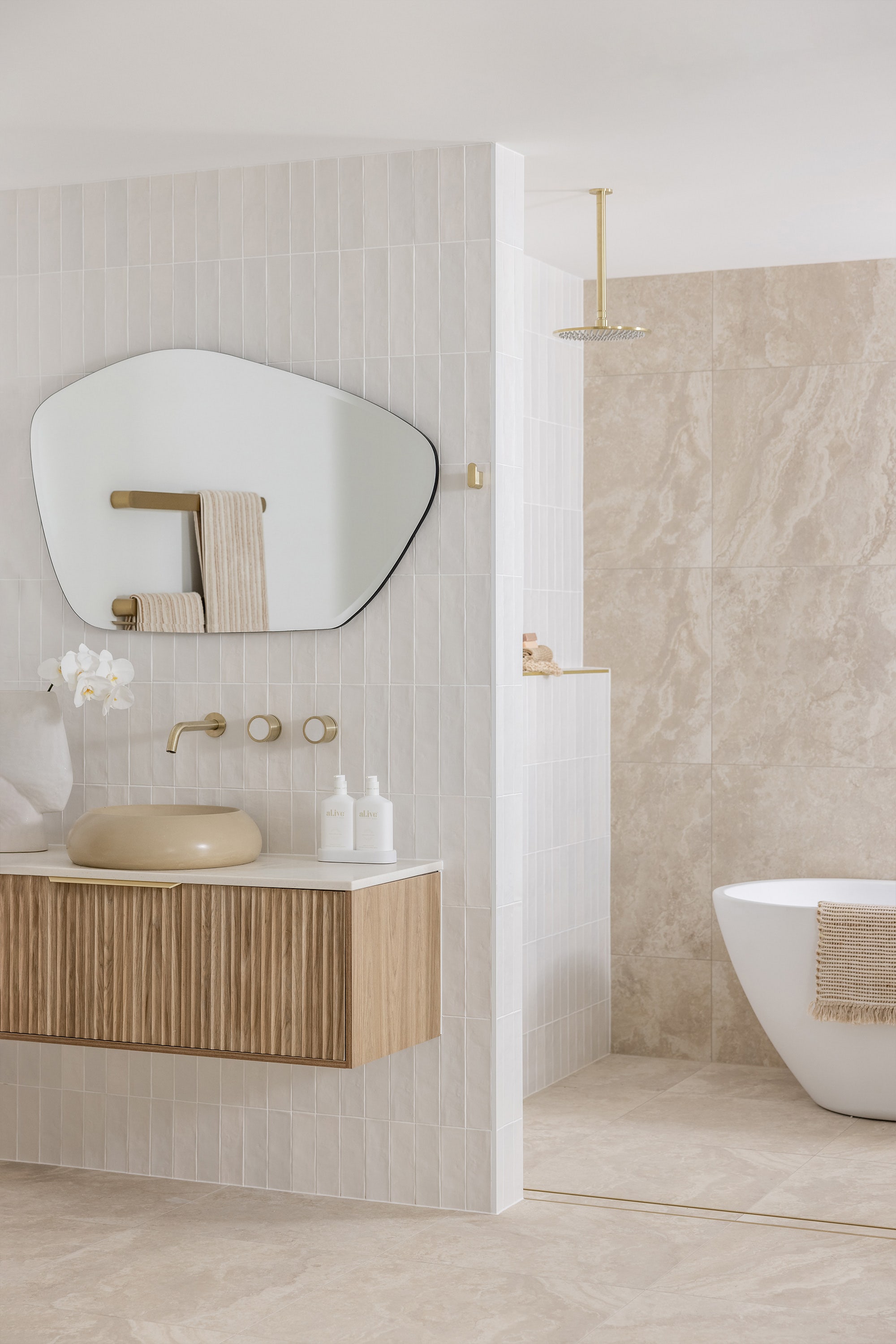 ---
EPISODE 3

Hey House 2, the 90s are calling and they want their kitchen back! In one of the biggest transformations yet, watch as Andy and Deb move the kitchen from upstairs to downstairs, taking old, dark mahogany doors and tired bench tops to luxe marble backsplash and counters and an oversized island bench. You'll then see the duo give the living area a makeover, creating both a living room and sitting room so that parents can get away from the kids once in a while. Oh, and can't forget about that 11 metre fireplace! There's so much to see in this episode that every interior decorator and renovation-buff will love.
For the Butler's Pantry and Laundry room, they used Beaumont's Satina Multi colour Satin, a 125x125 tile with a beautifully soft tone that replicates the characteristics of natural handmade tiles.
Andy and Deb tackle one of their biggest transformations yet as they move the kitchen from upstairs to downstairs. Out with the old and dark mahogany doors and tired bench tops, and in with luxe marble backsplash and counters and an oversized island bench. The living area also gets a makeover with a new living room and sitting room, perfect for parents to escape from the kids. And let's not forget about the impressive 11-metre fireplace! Whether you're an interior decorator or renovation buff, there's plenty to love in this episode.
To top it all off, they added Beaumont's Hotwire UnderTile, perfect for keeping your feet warm on those chilly mornings.
If you're looking for inspiration for your next renovation project, you won't want to miss this episode. With Deb and Andy at the helm and new design philosophy to guide them, House 2 is all about creating a space that's warm, authentic, and full of life. So, grab a cup of tea, sit back, and enjoy the show!
Beaumont Tiles Testimonial
We've used tiles from Beaumonts in six of our projects in the last four years. It's just so easy to make the right choices for our renovations as we're now familiar with their style, quality, and service – it's all amazing time and time again!
The floor tile we chose for the bathroom in our latest project, House 2: Unearthed, ended up acting as the starting point for the rest of the design for the entire space. We ran the tile from the floor all the way up the wall, creating a beautiful flow that draws the eye and makes the room feel larger. It's earthy, sophisticated, and has an incredible colour and texture.
The supporting act had to be the gorgeous white handmade tiles we used to enhance brass and timber textures in the space. We are in love with how it all pulls together so well. It can be challenging to make a room that's full of hard surfaces appear soft and welcoming, but with Beaumont's help, we've successfully done so in the ensuite of House 2. - DEB SAUNDERS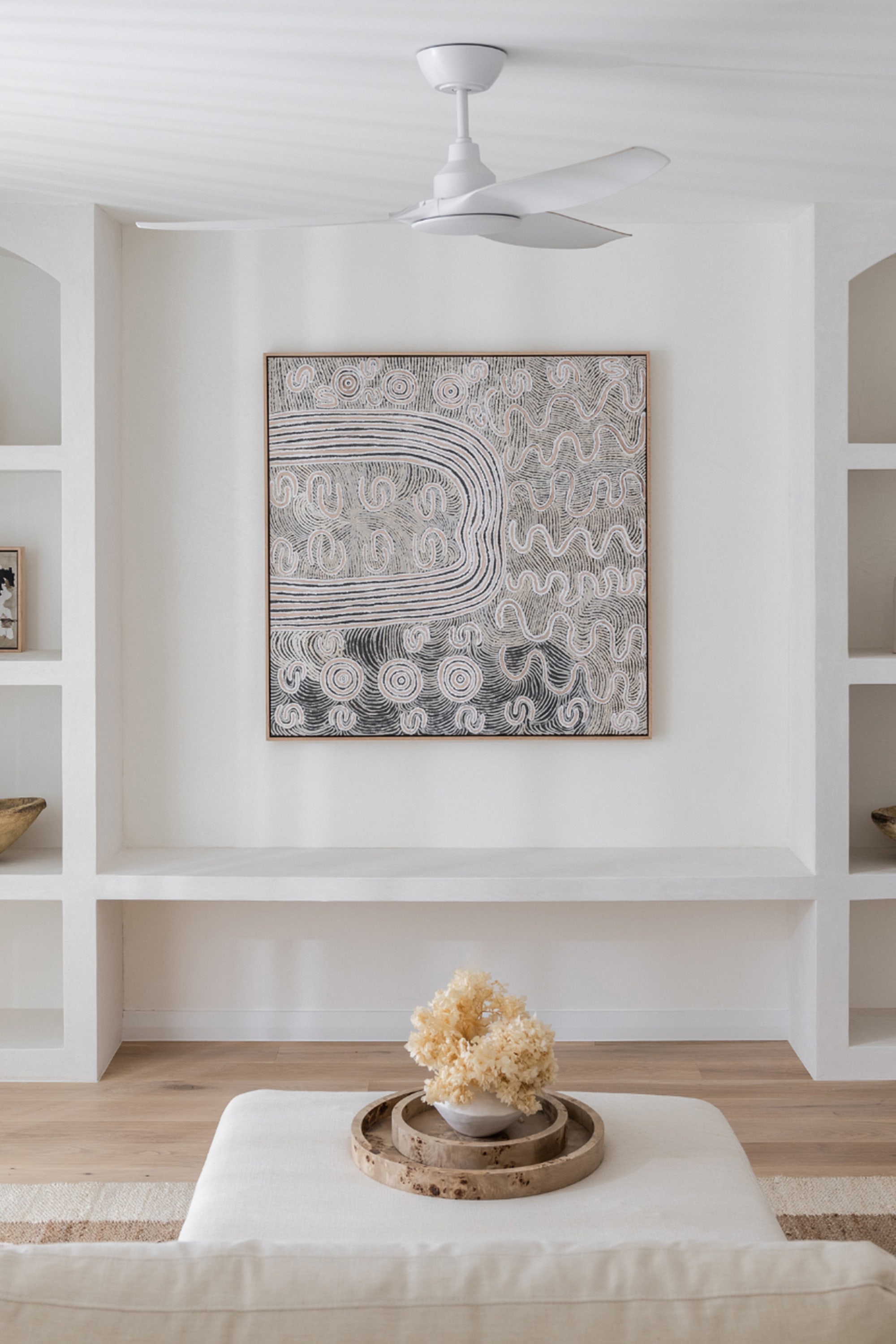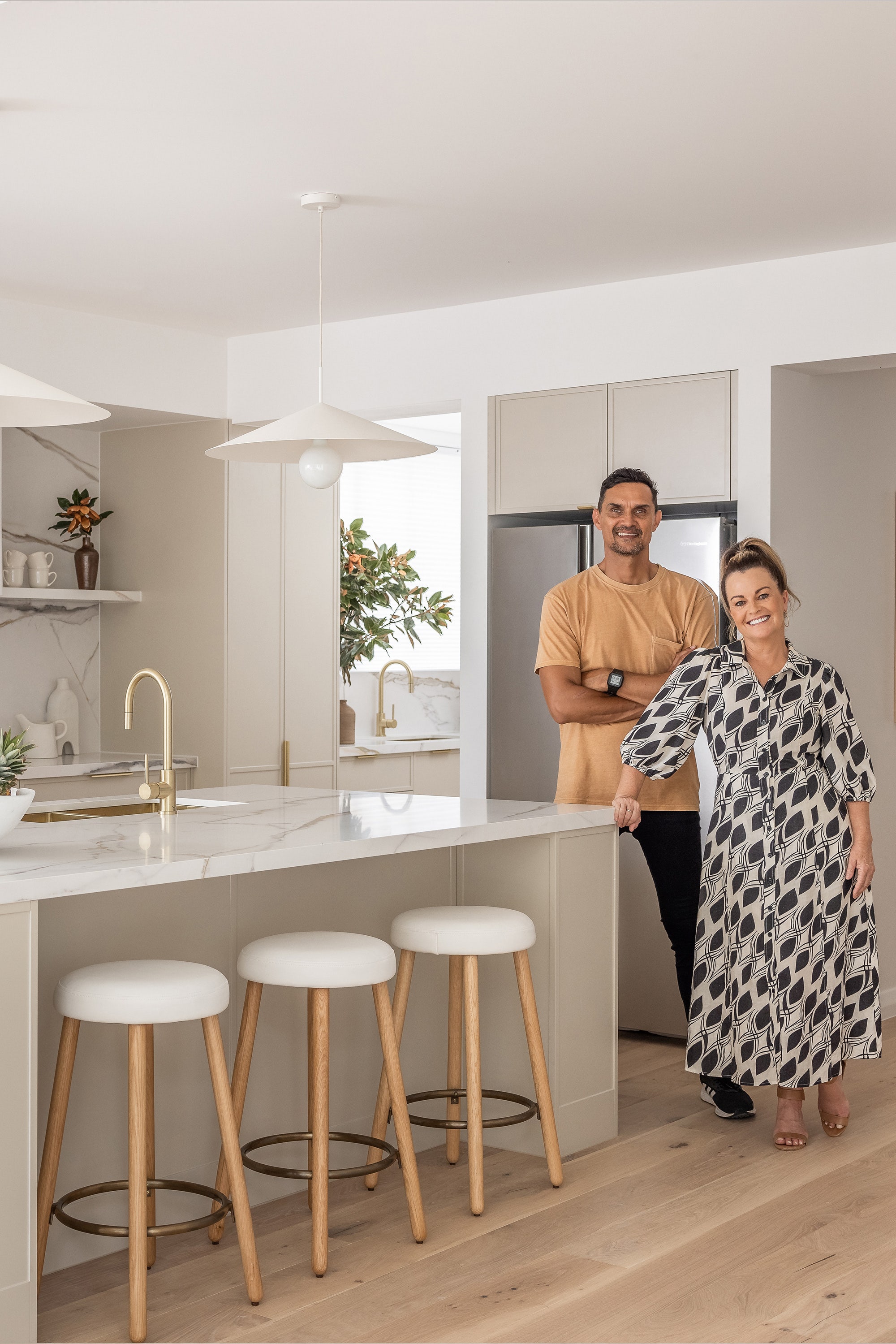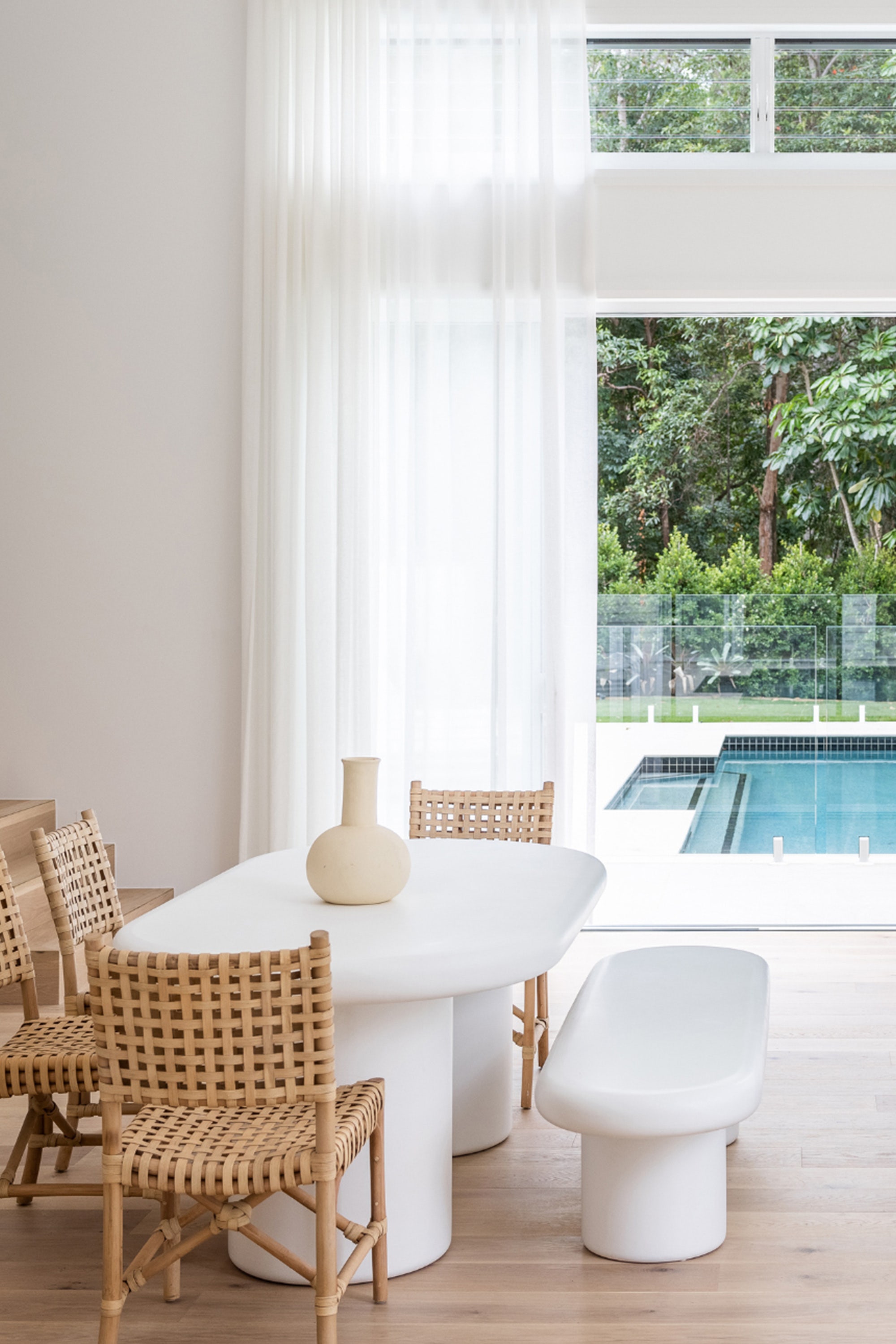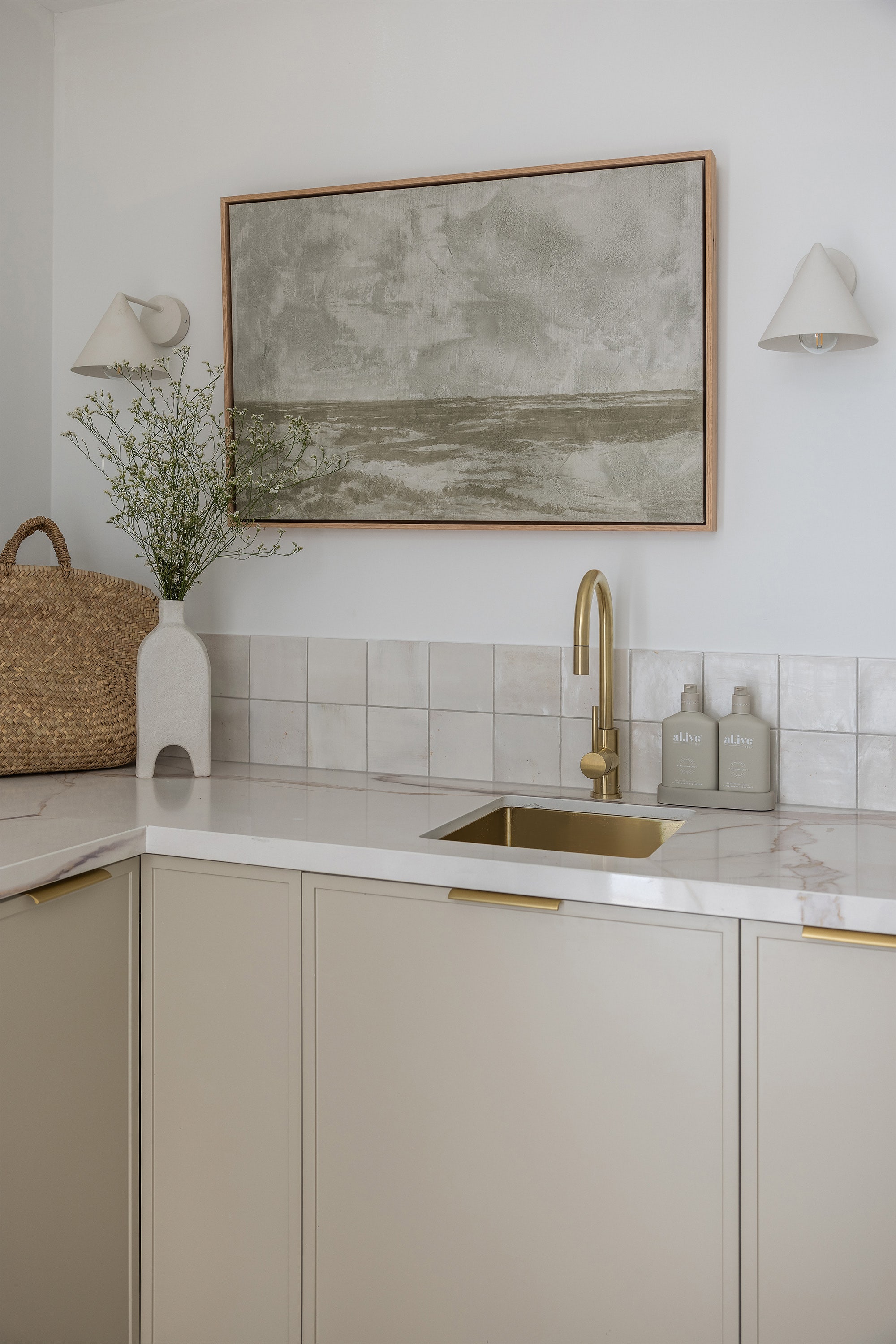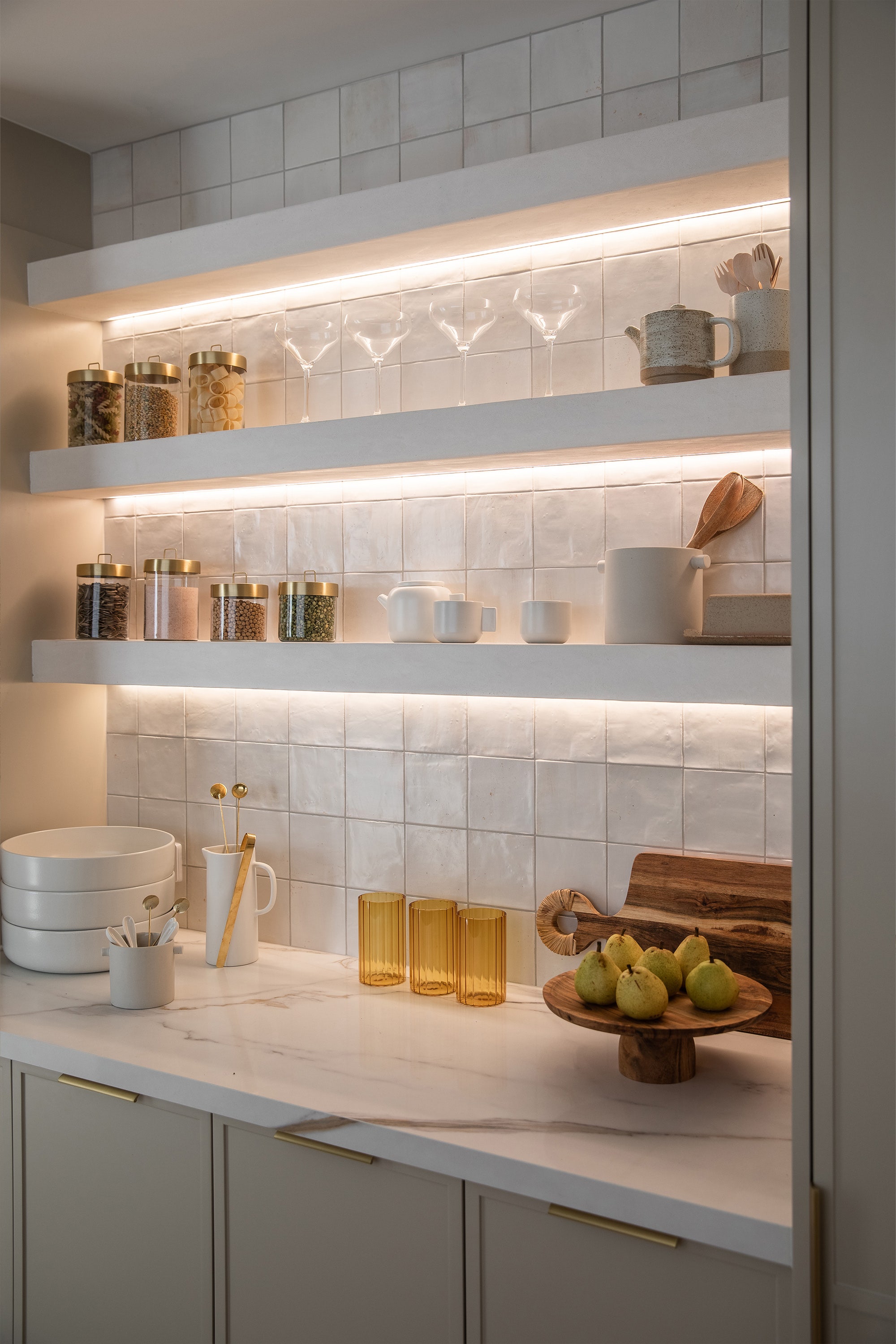 ---
EPISODE 4

Find out how they extended the side of the outdoor living space by utilising the large block of land, plus watch as they make the pool area flow better with the indoor space. From a mini shovel to a disastrous flying fox incident (which was definitely worth it), this episode doesn't disappoint with plenty of laughs and gorgeous designs.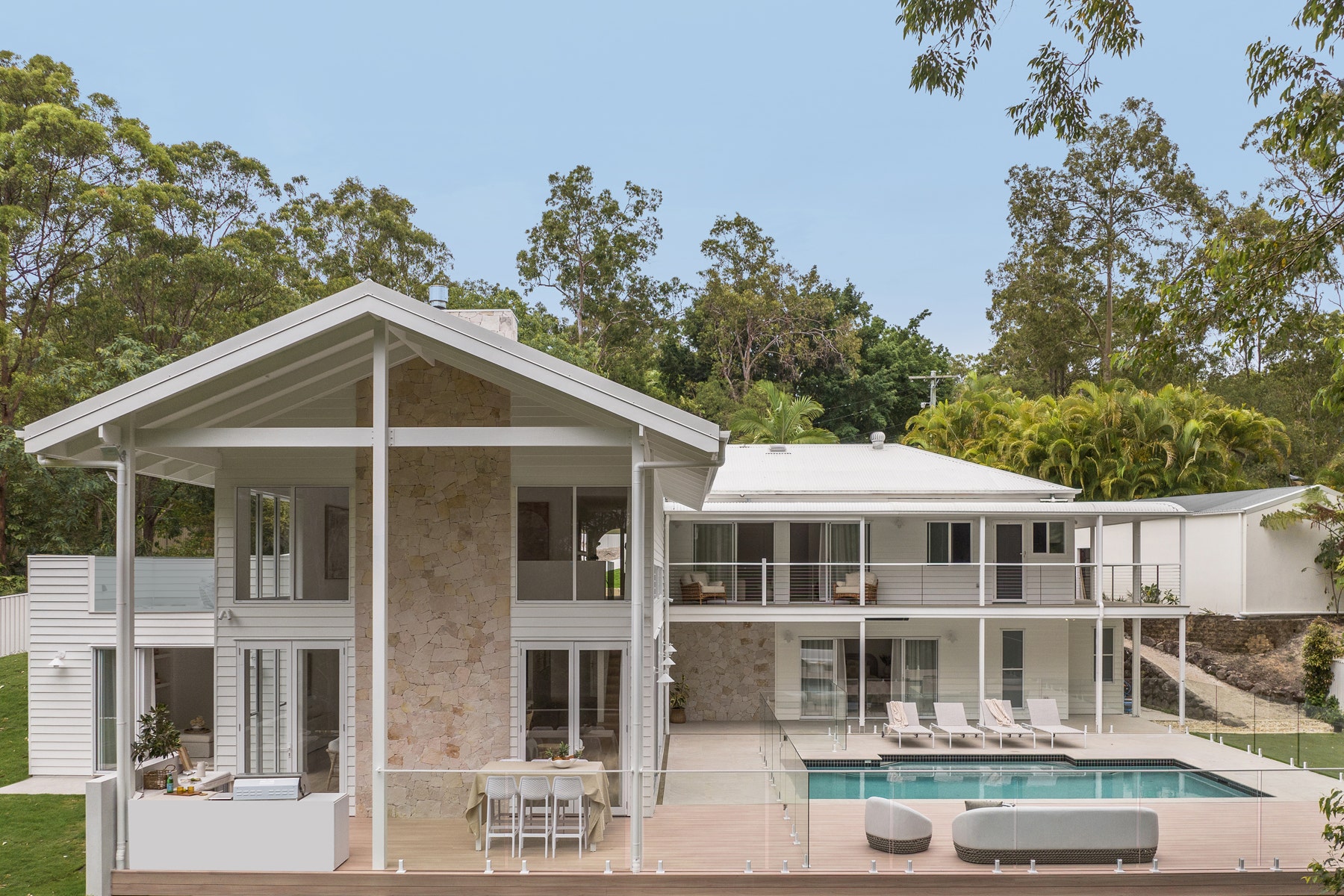 Elevate Your Outdoors and Pool Area with Beaumont Tiles Vast Outdoor Range
We're thrilled to share the incredible outdoor renovation by Deb and Andy, featuring none other than Beaumont Tiles' very own Legend Sandstone - a remarkable natural textured 20mm Paver. Let us assure you, our outdoor porcelain pavers are built tough for the great outdoors! The Legend Sandstone, a colour-bodied porcelain, surpasses the density of concrete pavers, eliminating the need for any sealing that natural stone often requires. Oh, and did we mention its impressive natural UV resistance? Rest assured, this paver won't lose its vibrant hue over time. With its reliable grippy textured finish, it's a fantastic choice for footpaths, outdoor spaces, and, of course, around pools. Be sure to check the product ratings to ensure it's the perfect match for your project. Cheers to an exquisite outdoor transformation with Beaumont Tiles!
Featured Tile: Legend Sandstone Nat Textured 20mm Paver
Do you need help with you outdoors renovation?
We have a huge range of outdoor flooring, see online or book an appointment to pop in your local store, one of our experts will be excited to help you.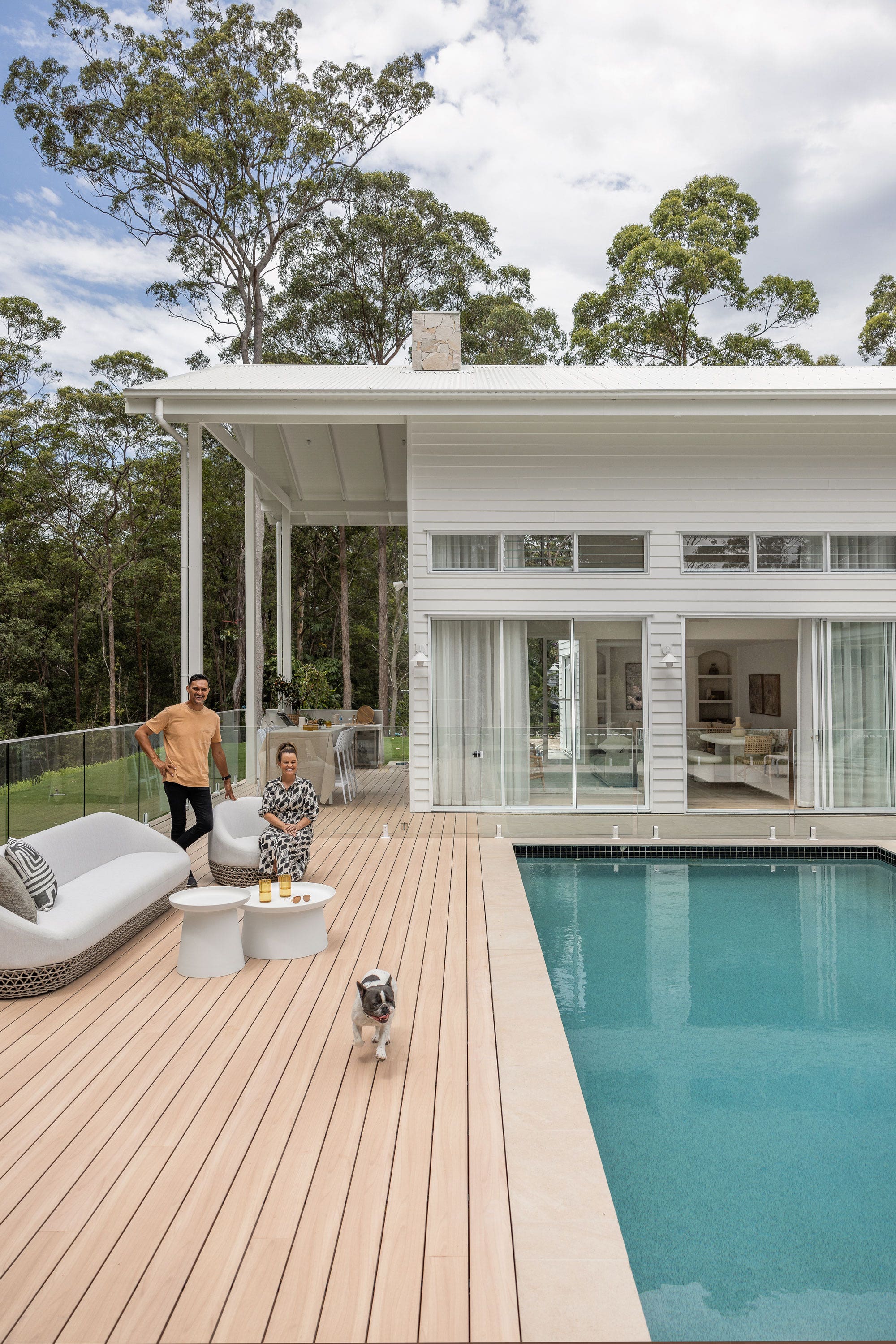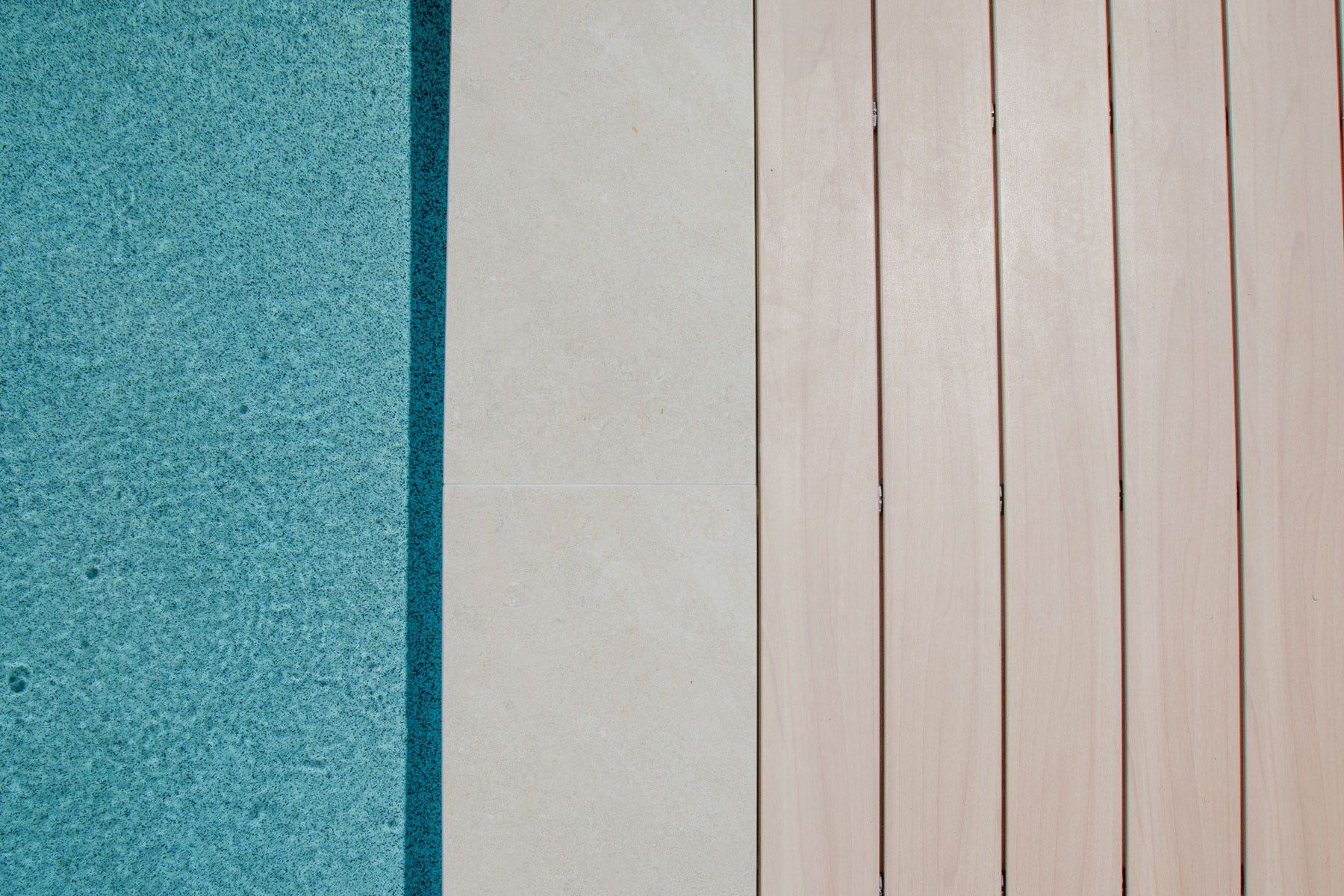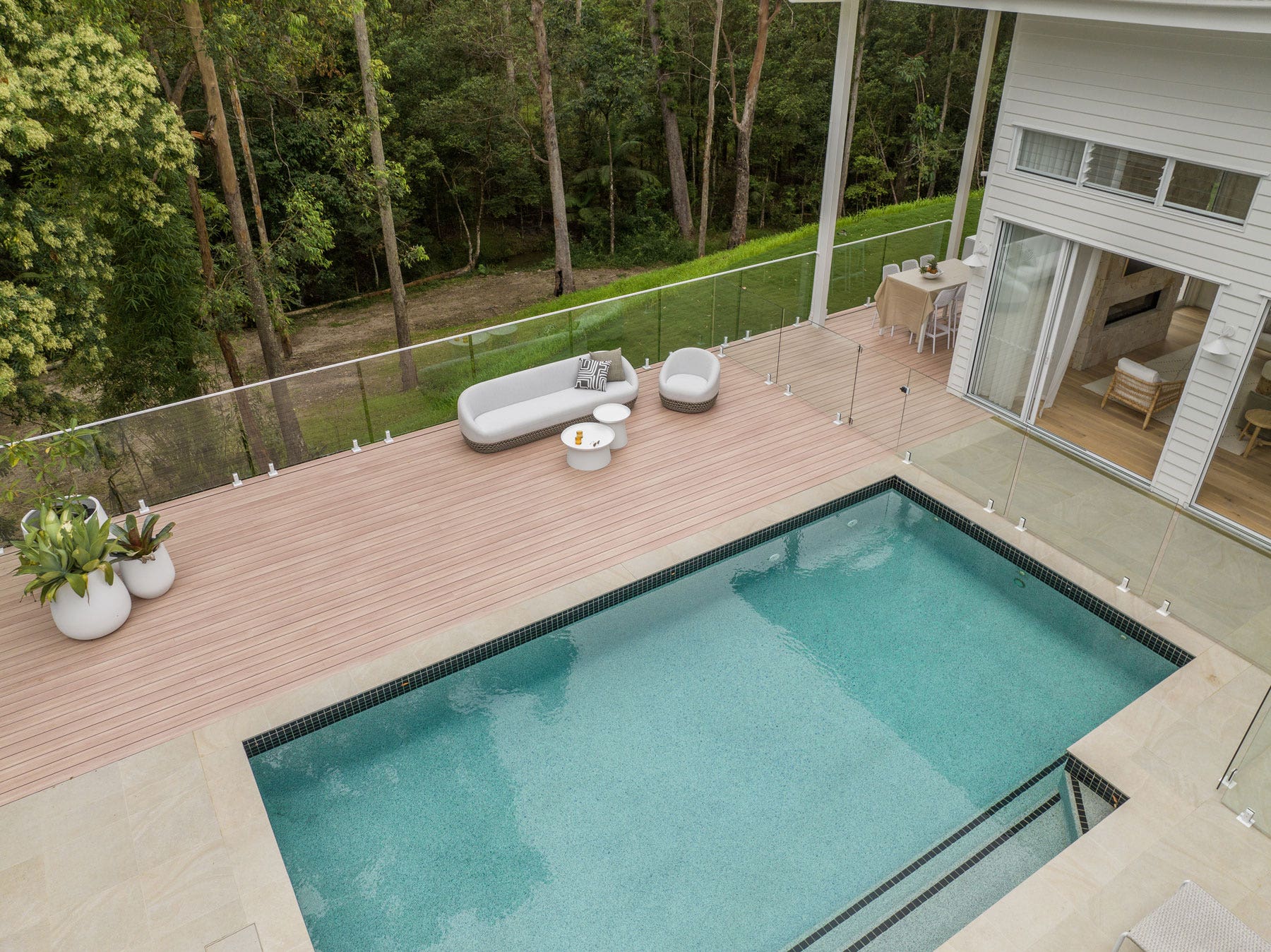 From Maze to Marvel: Deb and Andy's Ingenious Rumpus Room and Office Metamorphosis
Deb and Andy made space for two remarkable rumpus rooms, offering the family a TV room/media room and a dedicated space for the kids. To maximize the spaciousness of the rumpus room, they removed an entire wall and added transparent paneling to the doors. The media room, though small, was carefully designed by Deb and Andy to avoid any feelings of crowding. They opted for white and neutral tones, along with simple cabinetry and a single sofa. As for the study, it underwent a marvelous transformation to become Greg's dream man cave, where he could indulge in his love for music with his collection of ten guitars prominently displayed on the wall. Deb and Andy's attention to detail truly brought these spaces to life, providing both functionality and aesthetic appeal.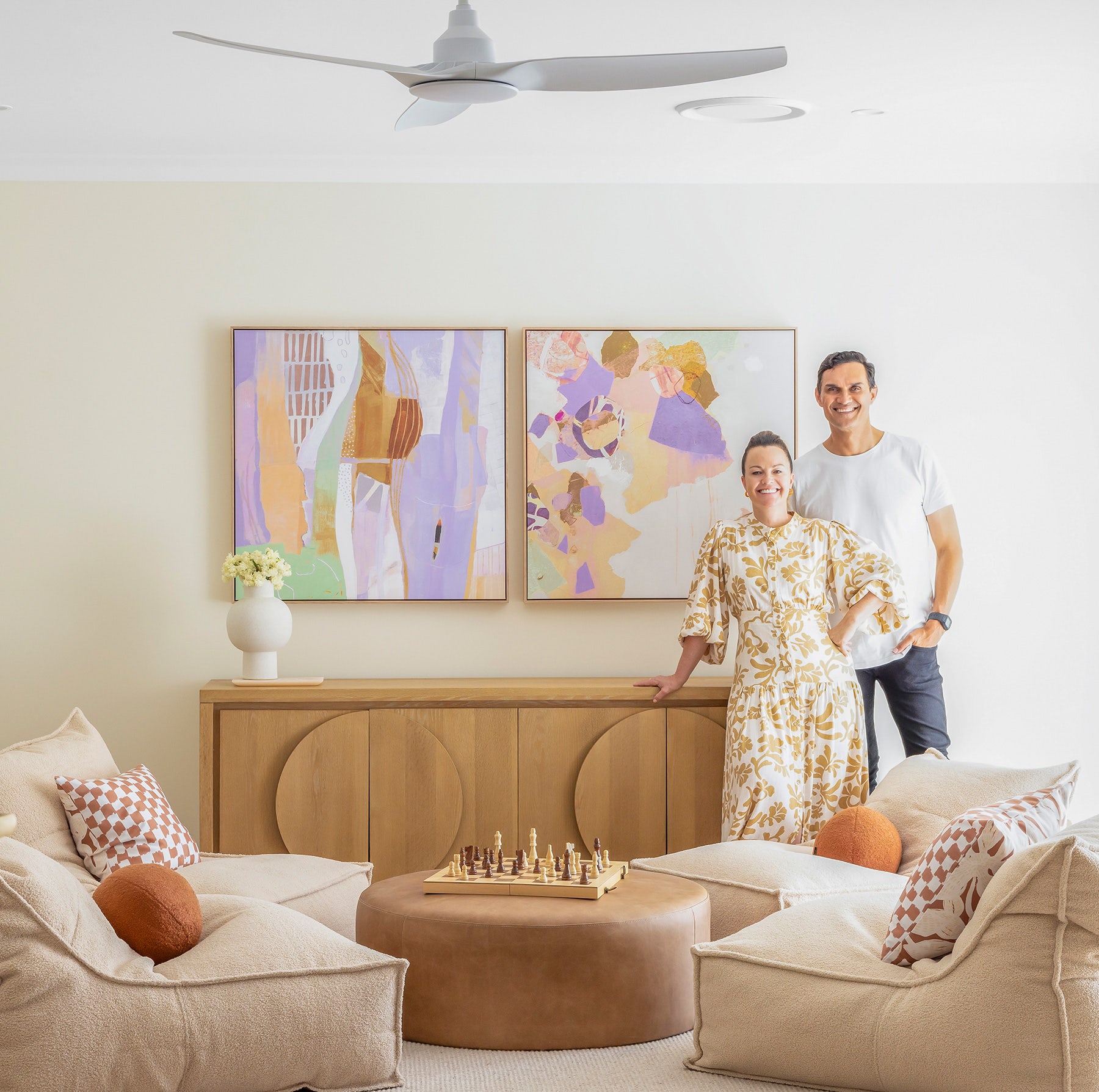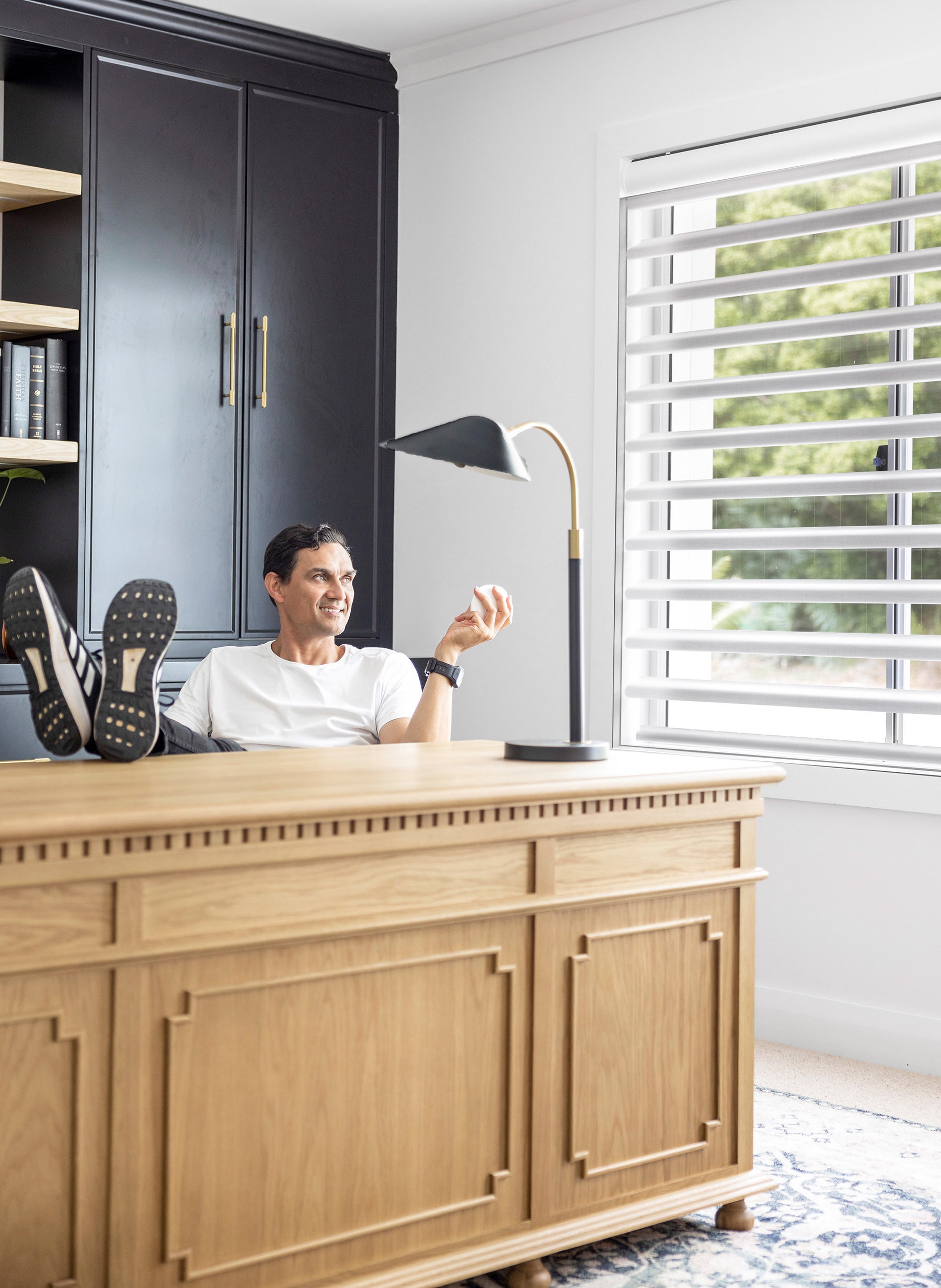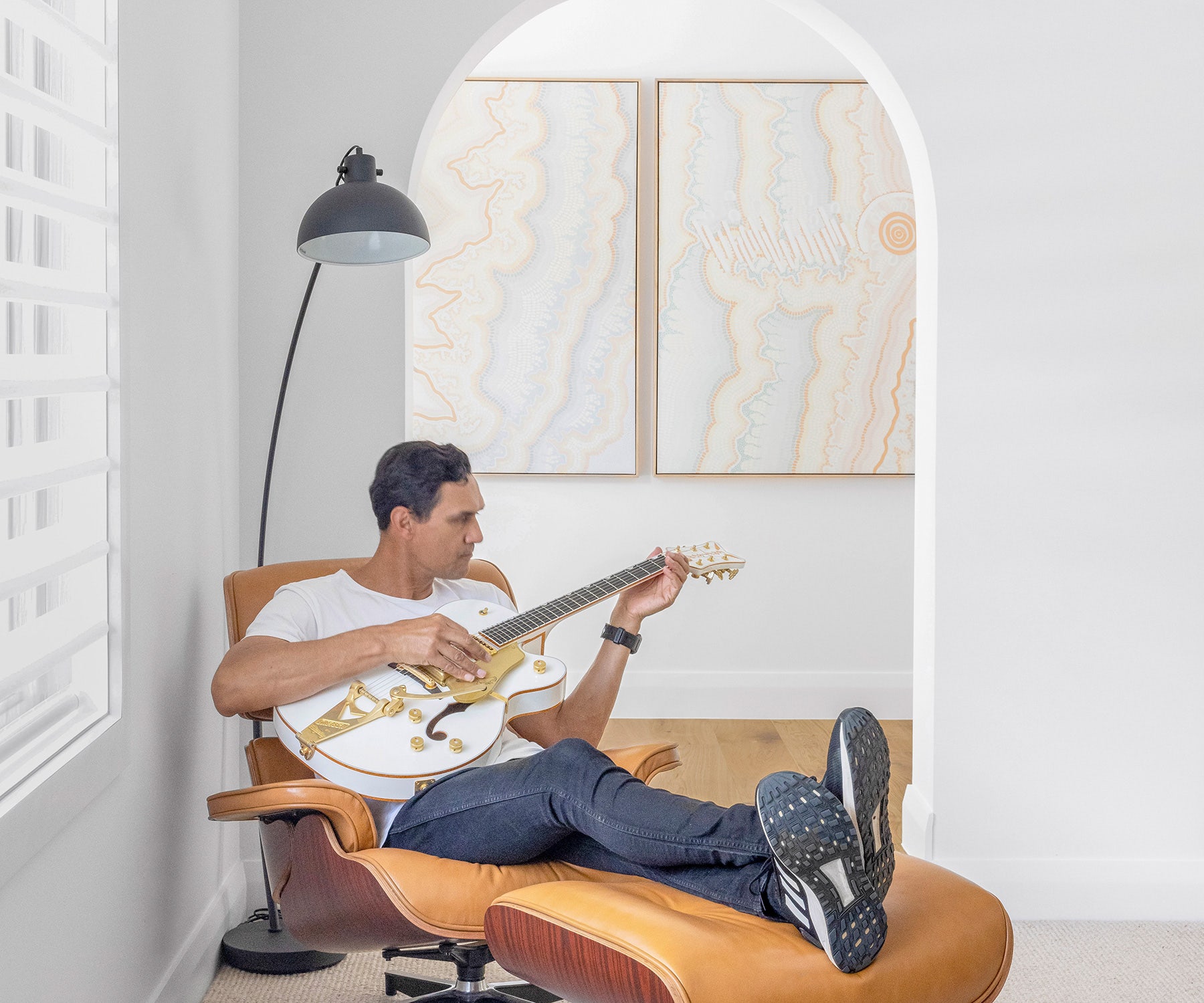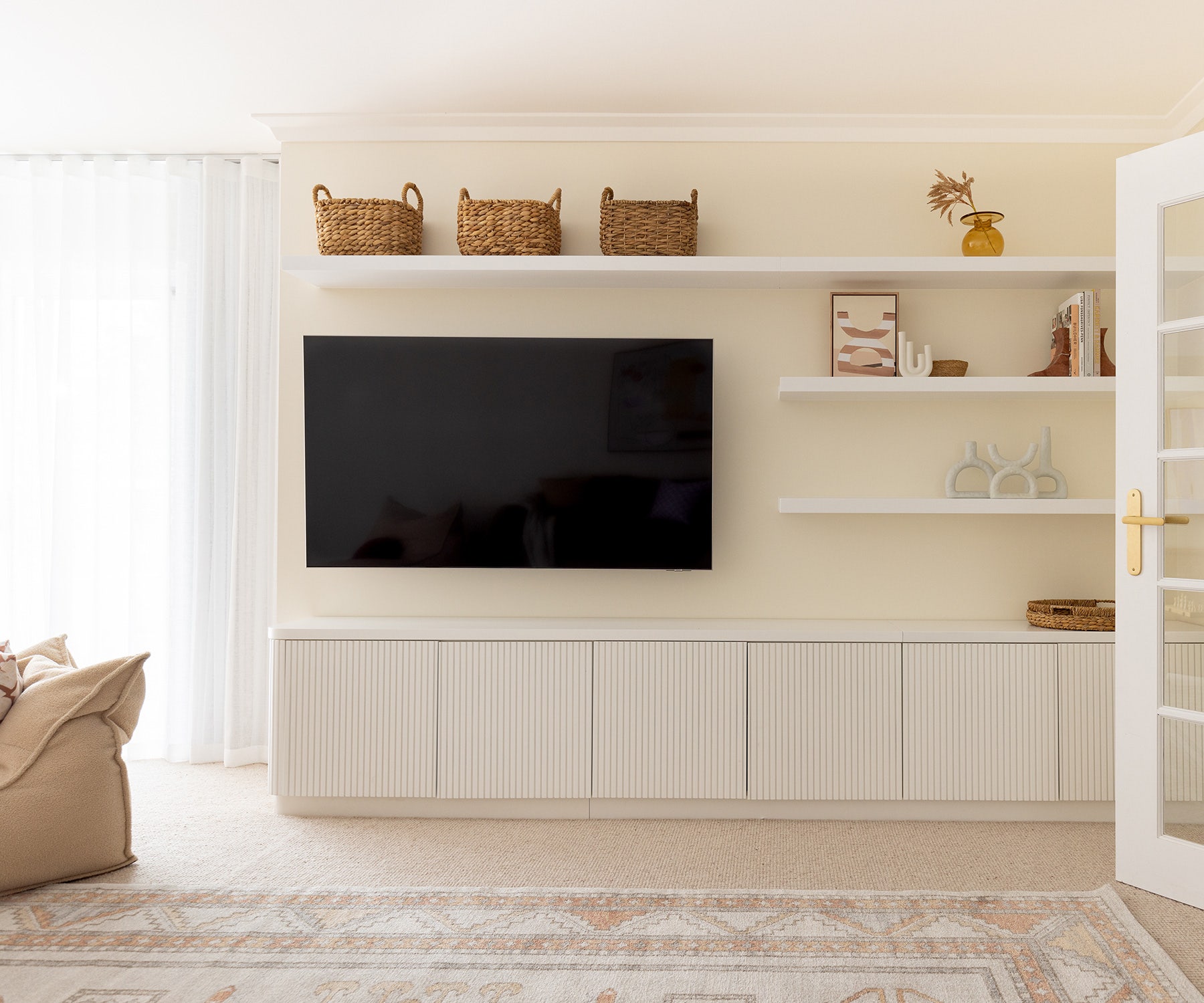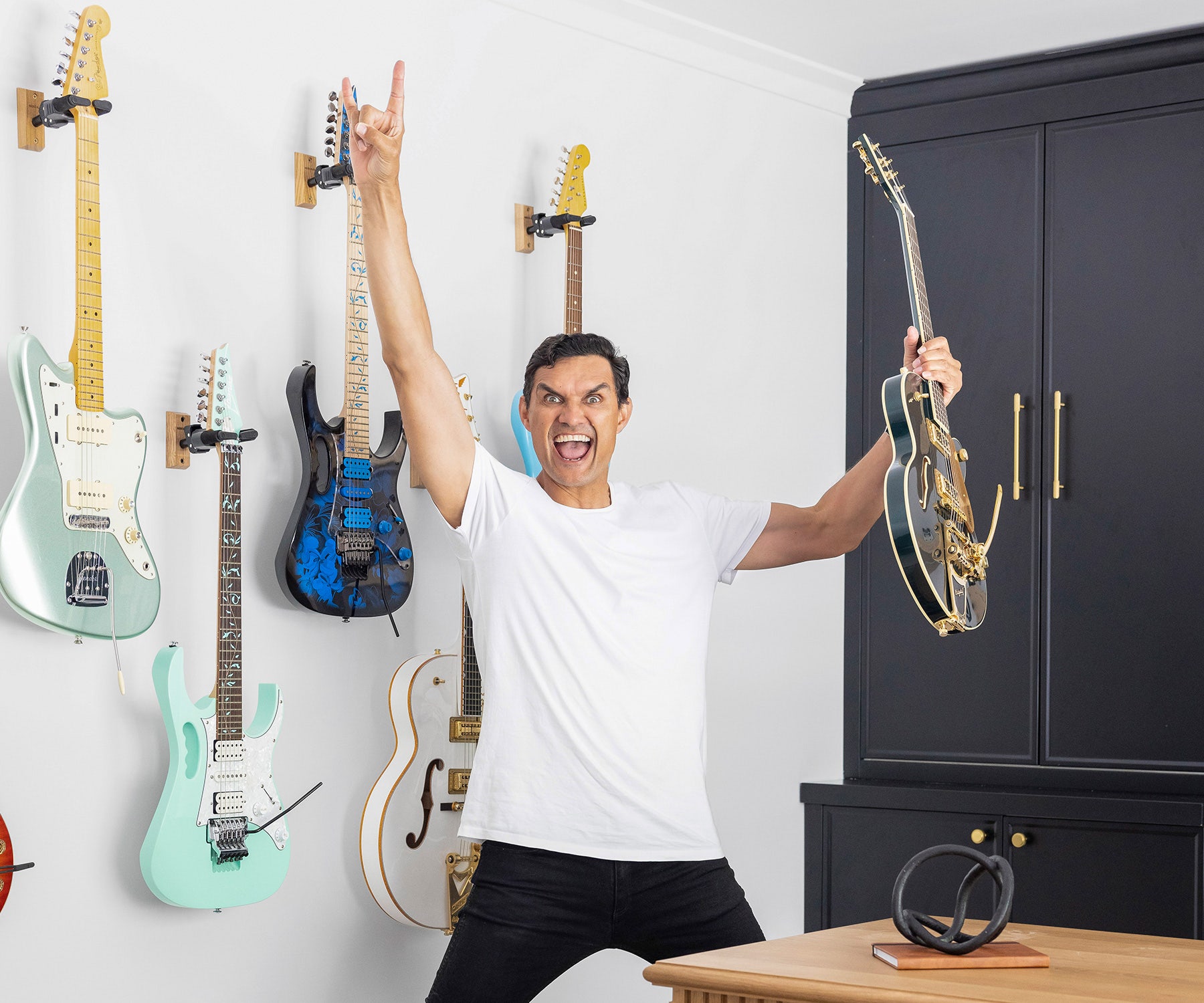 ---
EPISODE 5

Get ready to be swept away by the beauty of indoor-outdoor living in the latest episode! Join us as we explore the breathtaking transformation of the lounge and dining space, seamlessly blending the sunny Gold Coast lifestyle with classic elegance.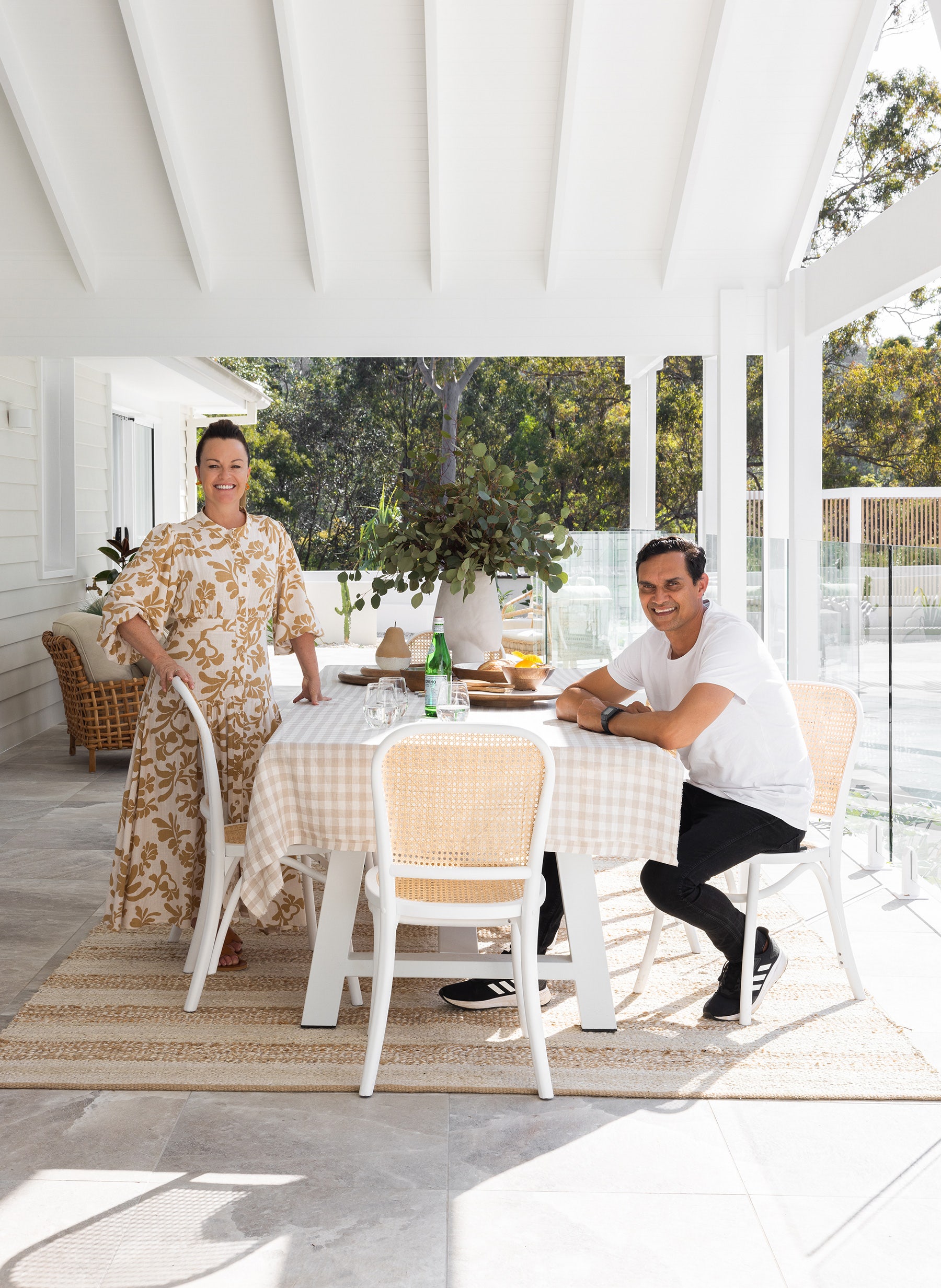 Sun, Splash, and Style: Deb & Andy's Epic Gold Coast Oasis Transformation
Get ready to join Deb & Andy on their sun-soaked adventure in this fun-filled episode! Together, they're opening up the lounge and dining space, unlocking the key to the perfect indoor-outdoor living experience that perfectly matches the vibrant Gold Coast lifestyle.
But hold onto your pool noodles, because that's not all! Deb & Andy are taking the 16-meter swimming pool, already a splashtastic delight, and giving it a fabulous transformation with Beaumonts Mod White Mosaic Matt pool tiles that will transport you straight to a luxury resort with a Hamptons-style twist. Get your sunglasses and pool floats ready as Deb & Andy bring the excitement, laughter, and poolside fun right to you.
What drew you to use Rock Salt Smoke for the outdoors?
"Short answer: because it's simply stunning! I just couldn't go past its gorgeous natural quality and chromatic variations. We used it in the outdoor area which ended up being quite large, which meant that we needed something striking that would catch the eye.
It also had to complement the design of the rest of the pieces used in the outdoor areas, and Rock Salt Smoke did exactly that. I was instantly drawn to the raw, earthy, and organic look and feel. What's more, it's slip resistant, making it perfect for outdoor environments!" - DEB & ANDY
Outdoor Tile: RockSalt Smoke Structured Textured 20mm Paver
Pool Tile: Mod White Mosaic Matt
---
Recall your experience with Beaumont Tiles. Why did you choose Beaumont for your tile selections?
"Beaumont Tiles make the tile selection process easy and accessible. I found myself visiting their website so often that I knew it by heart! After doing plenty of research on their site looking for the perfect tiles for House 1, I was able to order samples. This allowed us to get a better feel of how they would look in the home with the rest of the styling. This meant that all my design ideas were much easier to lock-in once seeing the tiles in real life.
I've used Beaumont Tiles now for six recent projects – I choose them time and time again for their accessibility, versatility, and unparalleled quality for both indoor and outdoor settings. With all the hustle and bustle of any renovation, it's reassuring to know we can rely on their speedy order and delivery process, and the fact that the end results turn out amazing every single time."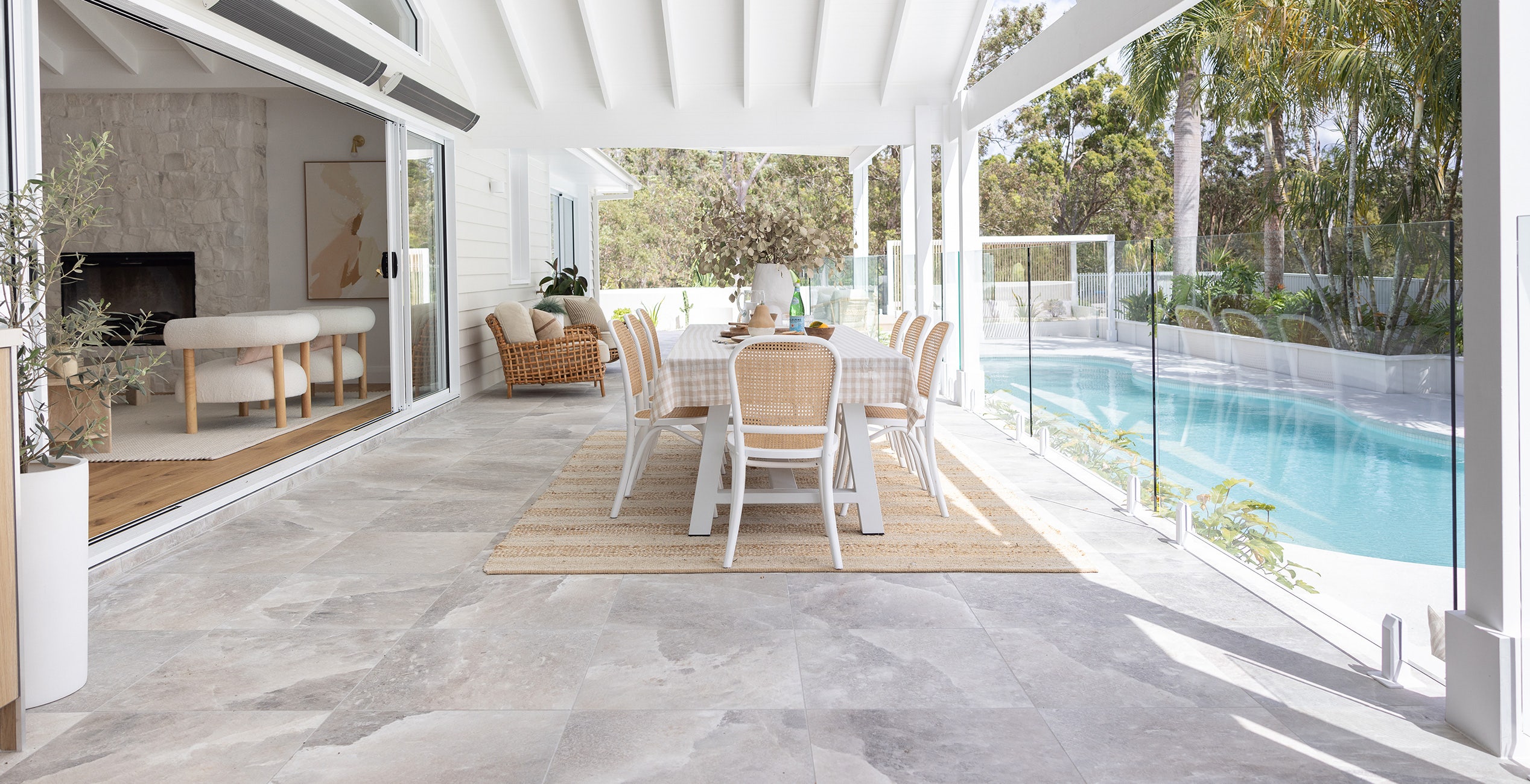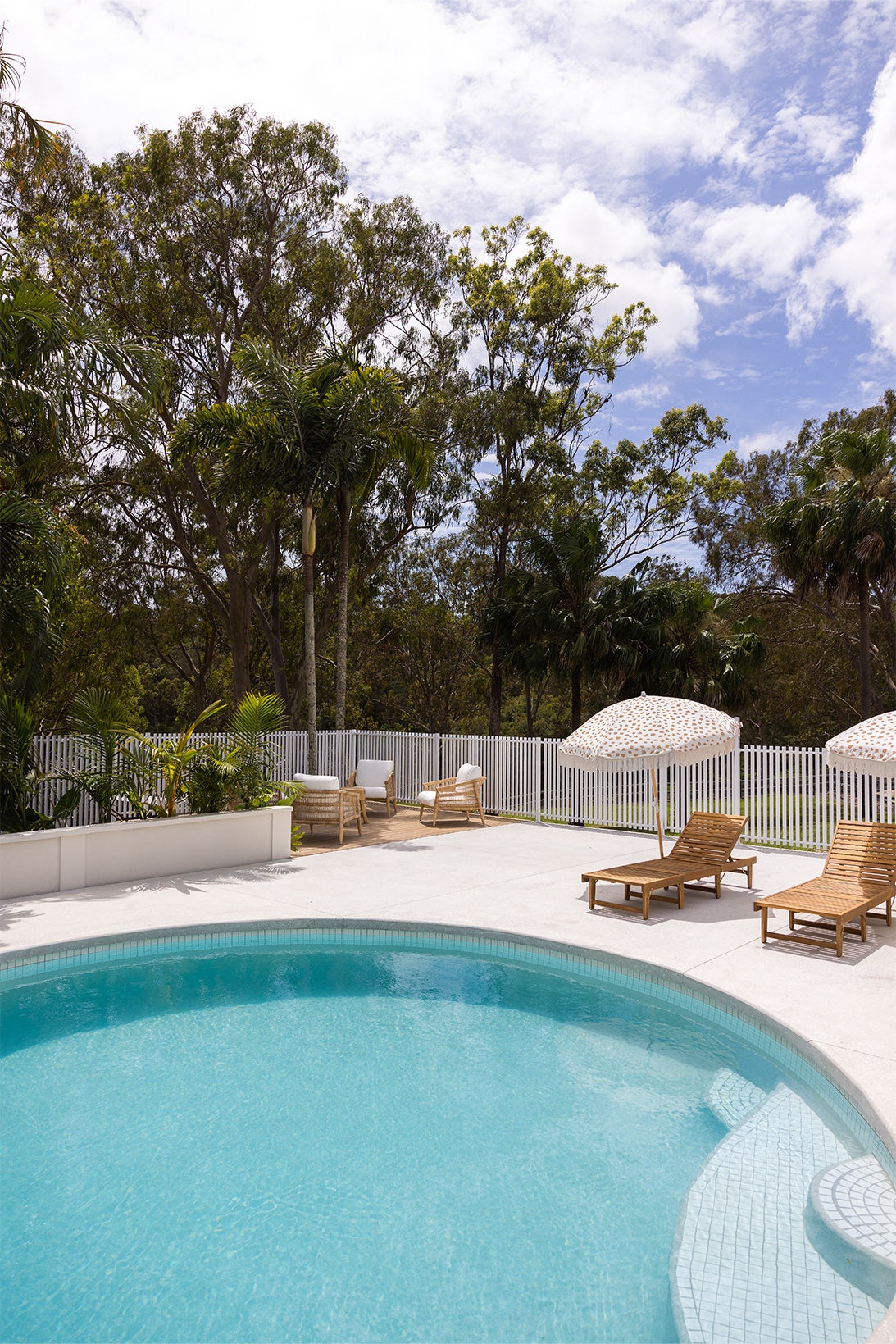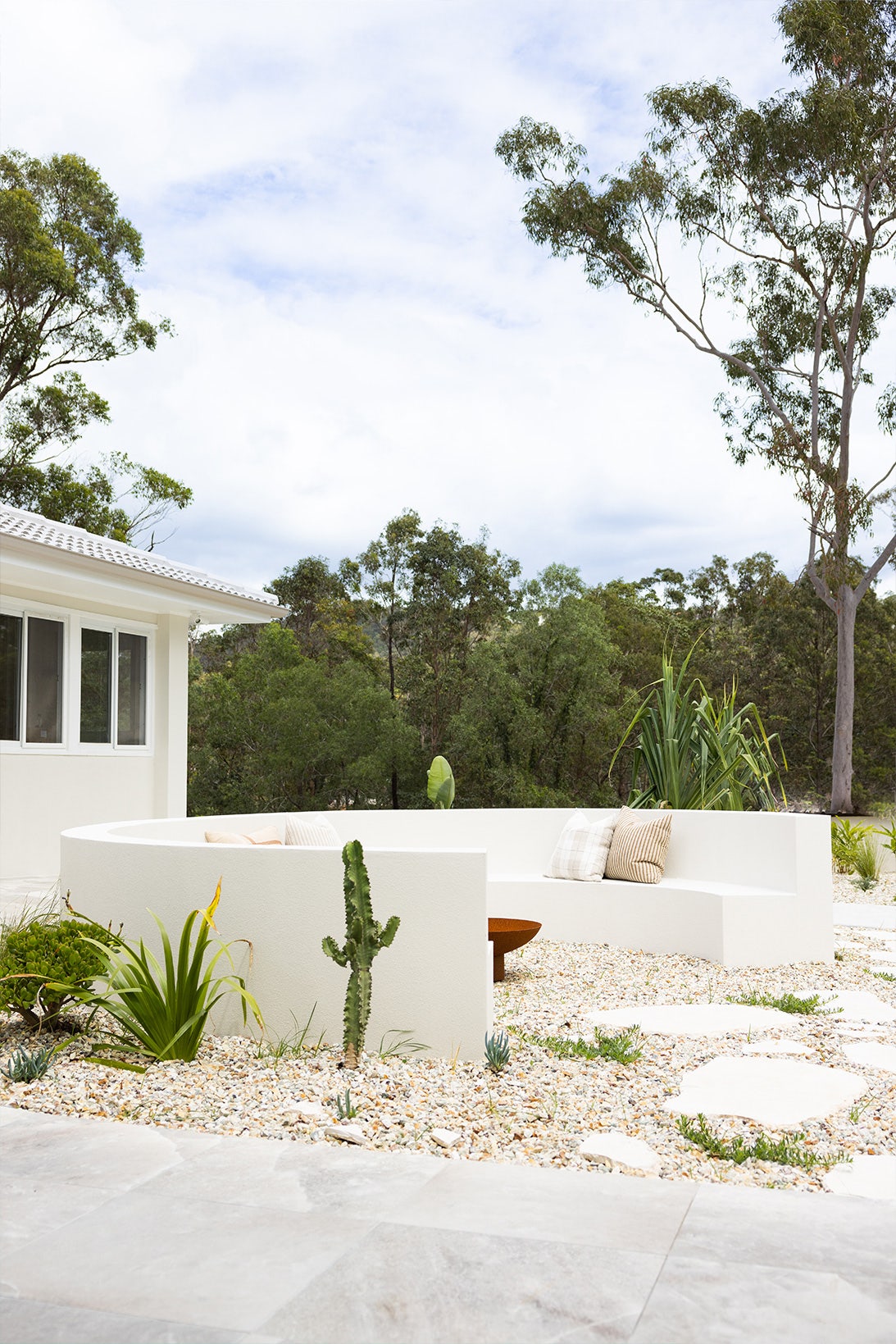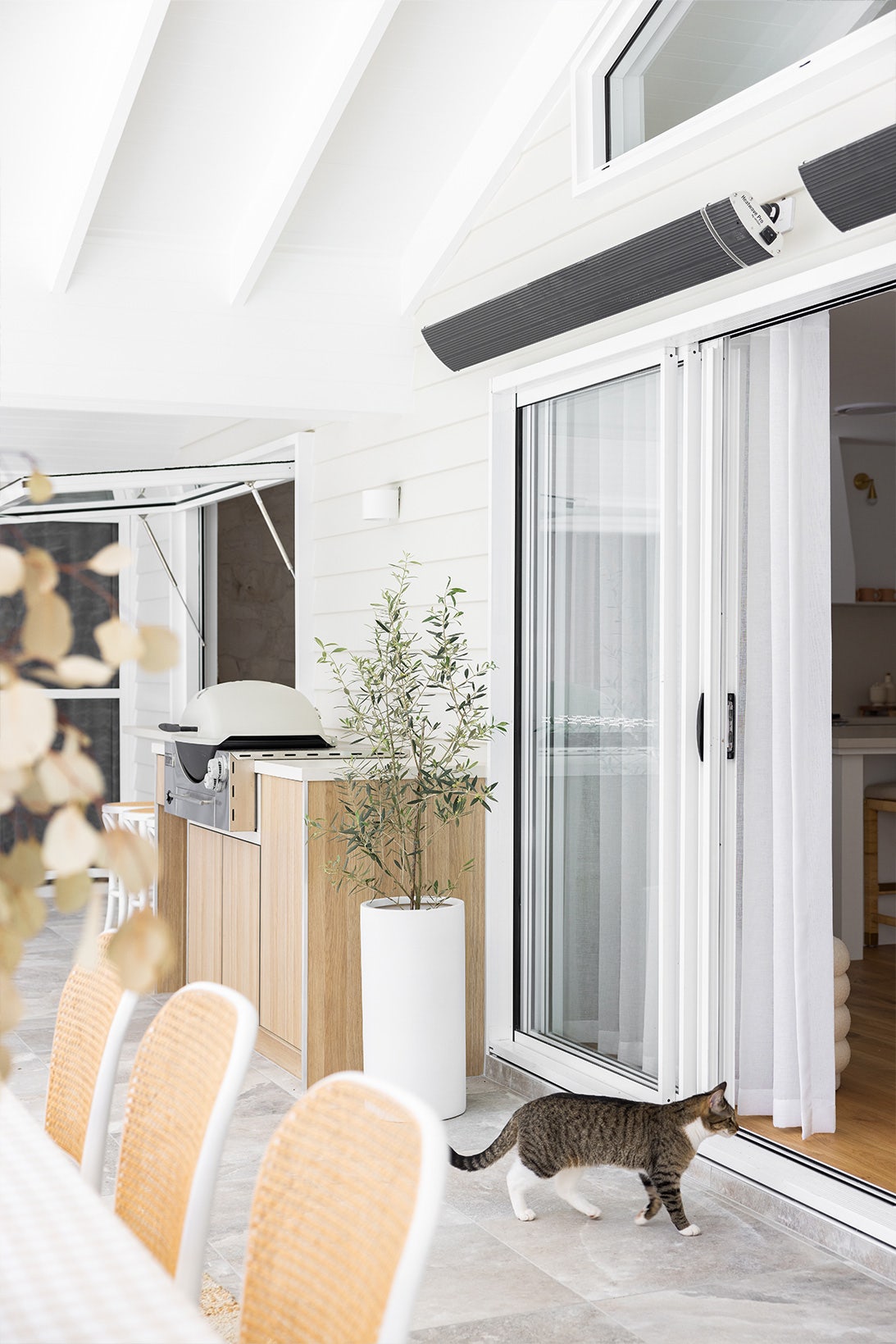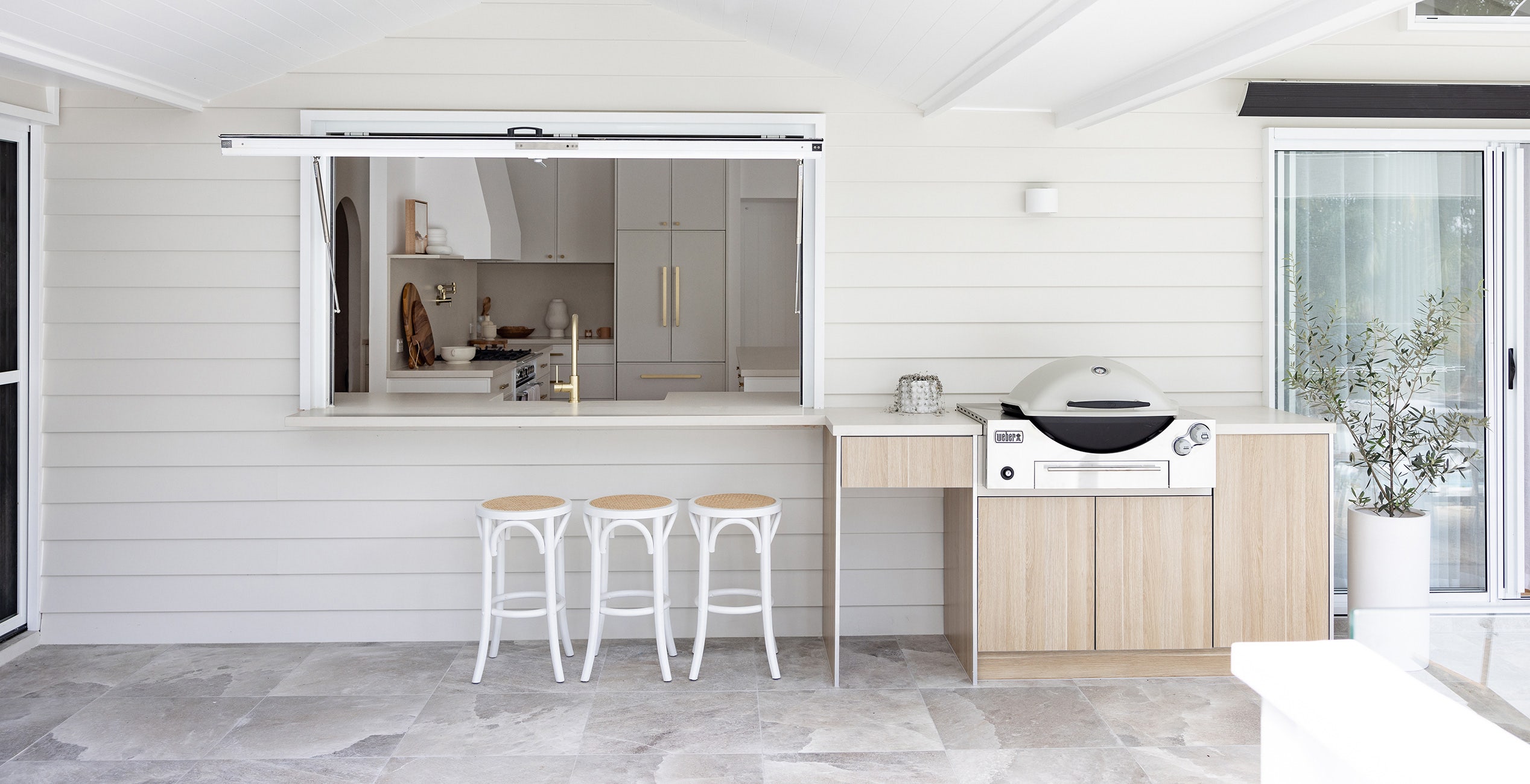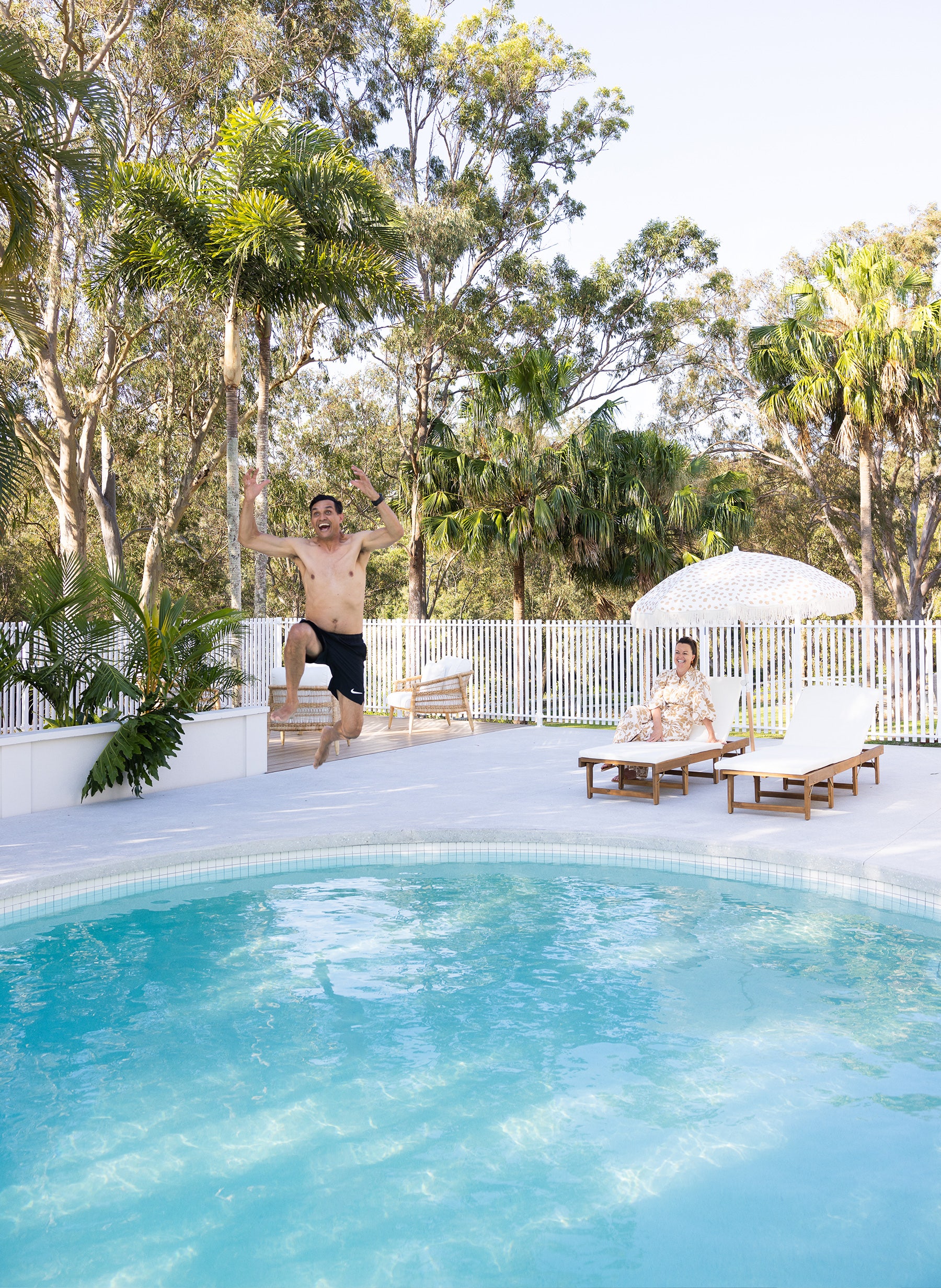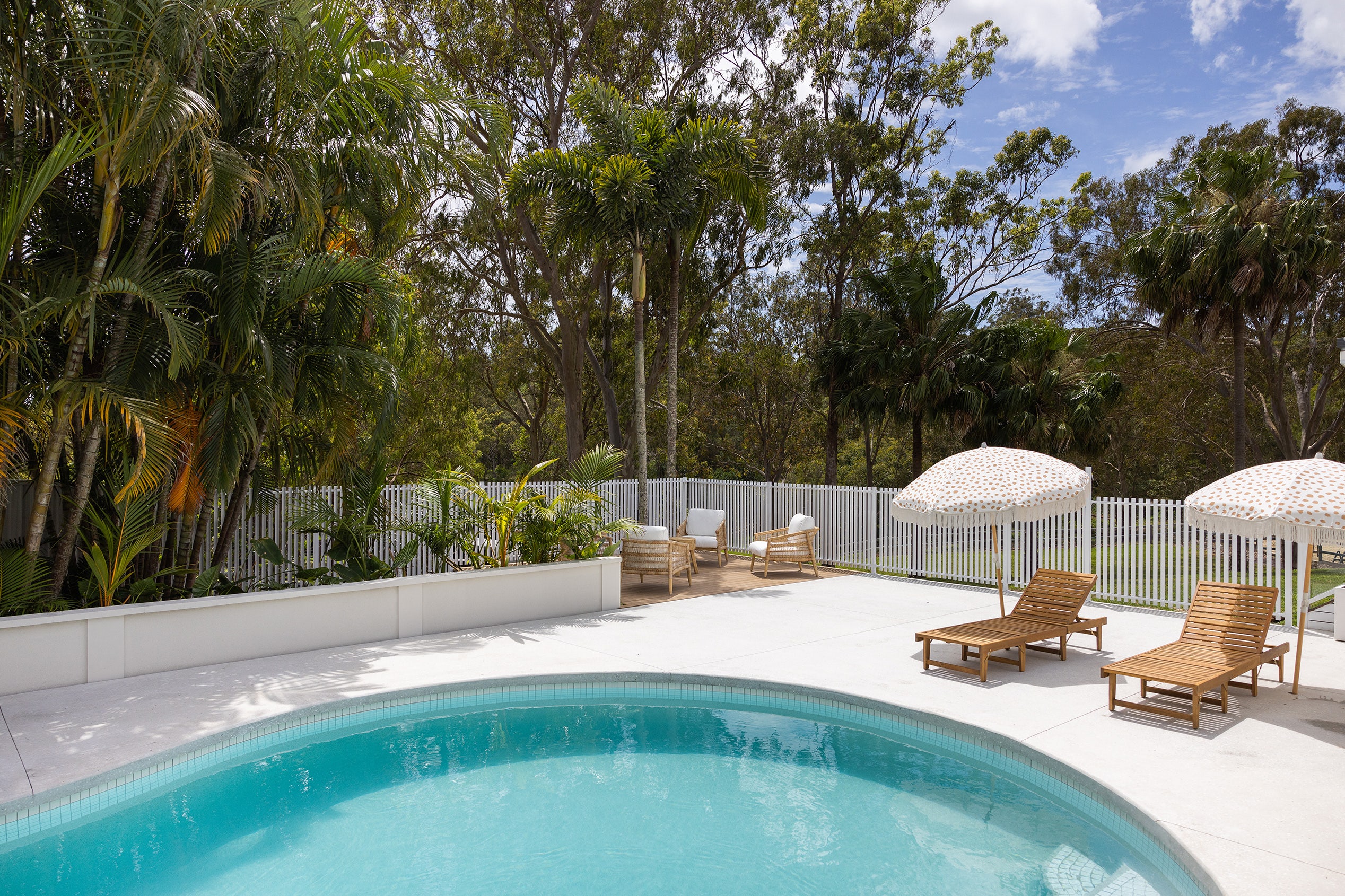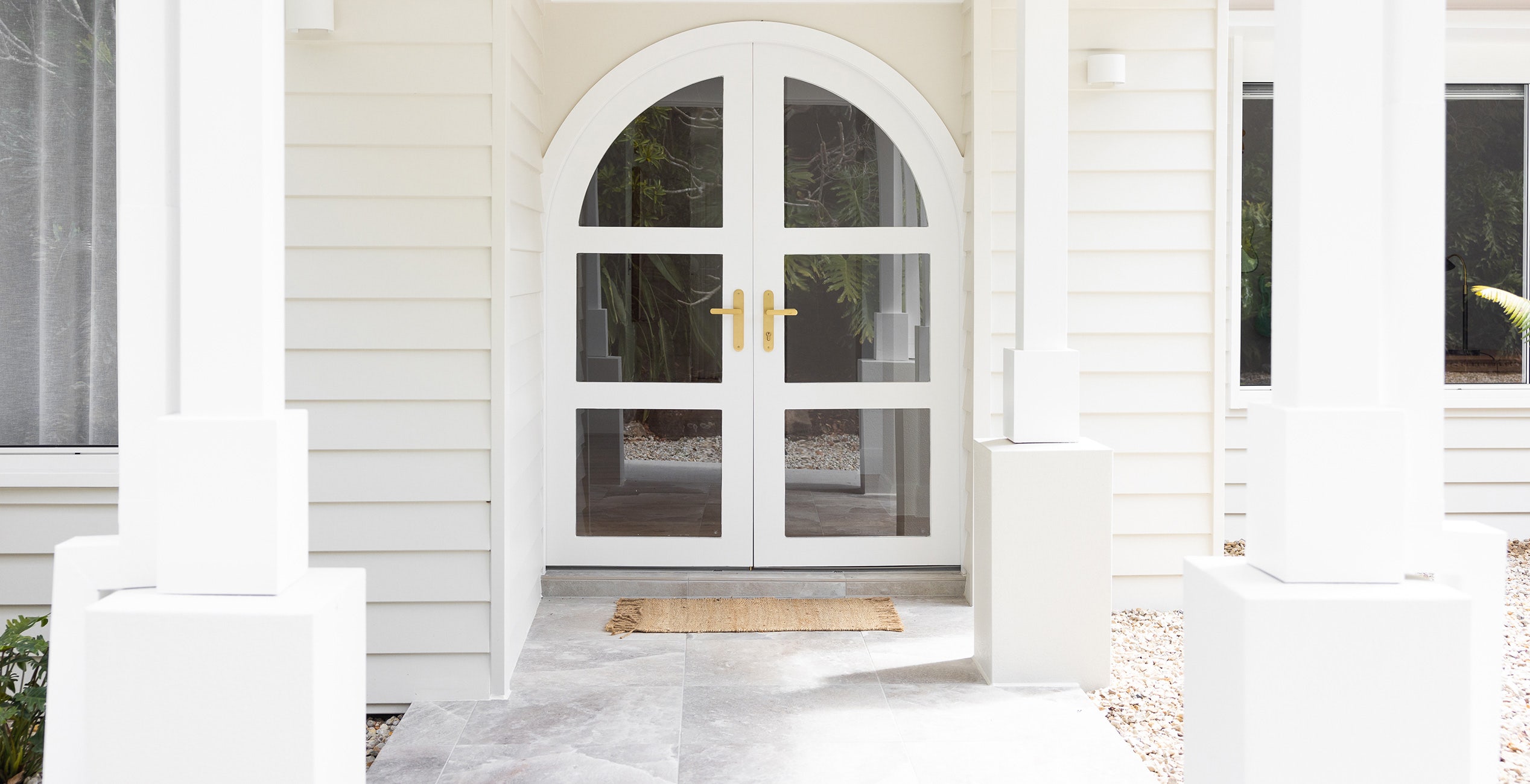 Follow Deb & Andy on Instagram
Follow DNA of Design on Instagram