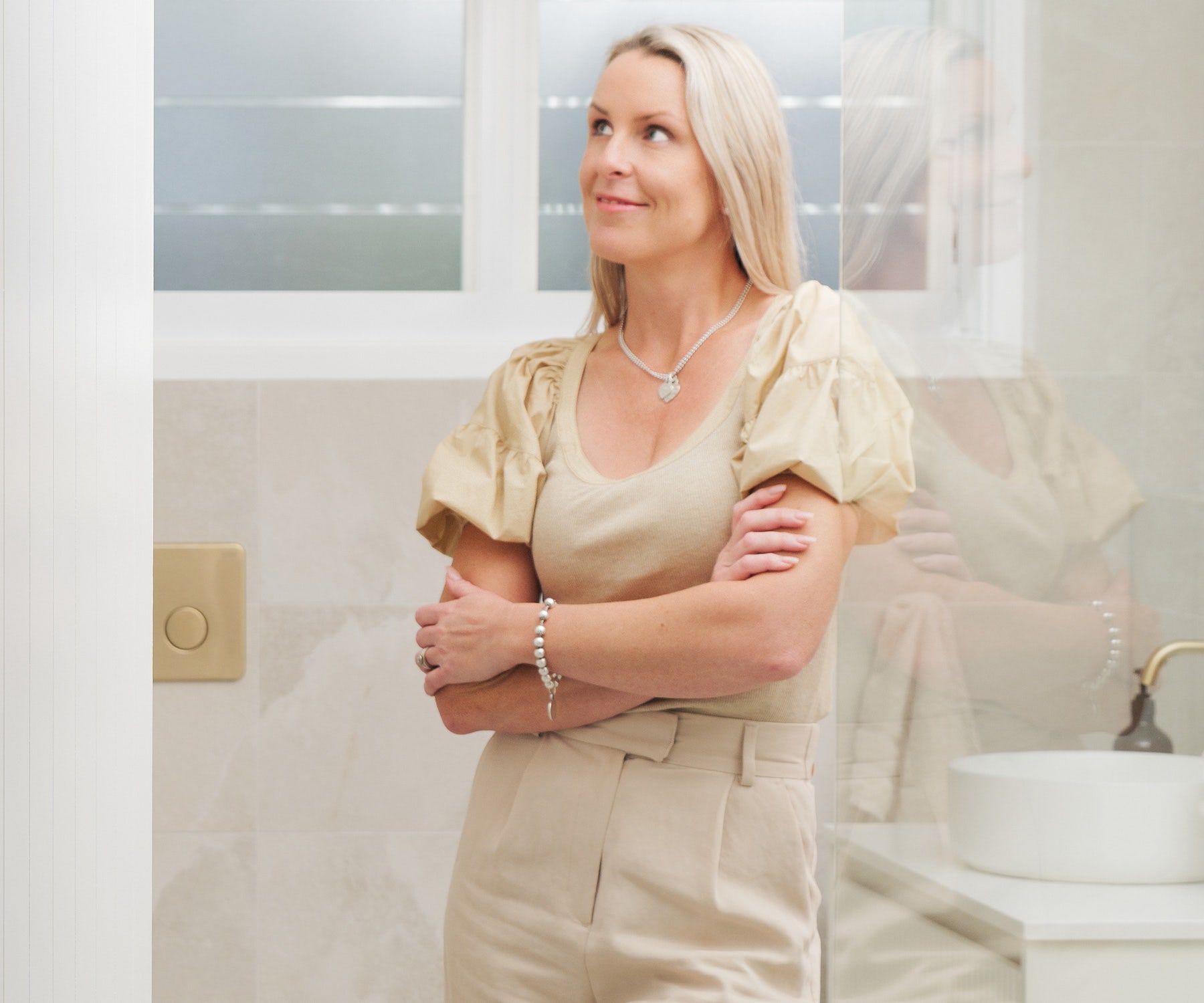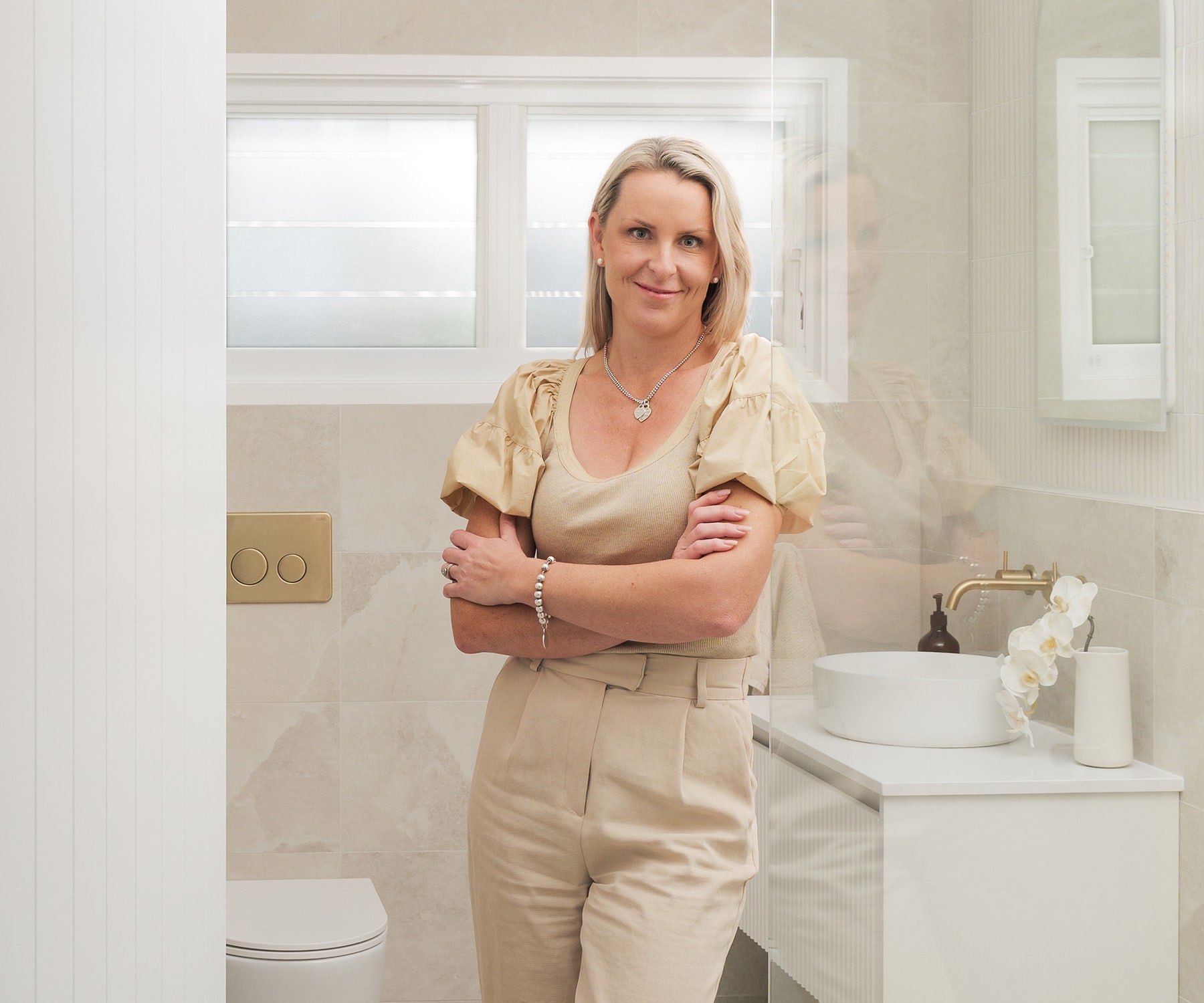 The Ultimate Coastal-inspired Bathroom Reno
Liz Amaya
Welcome to The Ultimate Coastal-inspired Bathroom Reno blog, brought to you by Beaumont Tiles!
Today, we're diving into the stunning bathroom transformation of Liz Amaya. Get ready to be inspired by the coastal design styling and learn from Liz how you can achieve a similar look in your own space.
Before we start
Hold there, design enthusiasts! Are you ready to embark on a thrilling bathroom renovation journey? Before you dive headfirst into selecting tiles and picking out fixtures, let's take a moment to navigate the vast sea of design possibilities and find the perfect style for your coastal-inspired bathroom renovation. After all, a well-planned and carefully curated style can transform a mundane space into a stunning oasis.
Do you dream of a tranquil coastal retreat, where gentle ocean breezes and sandy shores inspire your every morning routine? Or perhaps you envision a modern and minimalistic sanctuary, where sleek lines and clean aesthetics reign supreme. Whatever your design aspirations may be, defining your style is the compass that guides your renovation voyage.
If you're not sure which style resonates with you the most, we got you covered. Set sail on our 3-minute style quiz and discover the design direction that aligns perfectly with your tastes and preferences. Let your style be your guiding star of tile choices and bathroomware. Take the quiz and unlock the secrets to creating your ultimate bathroom retreat.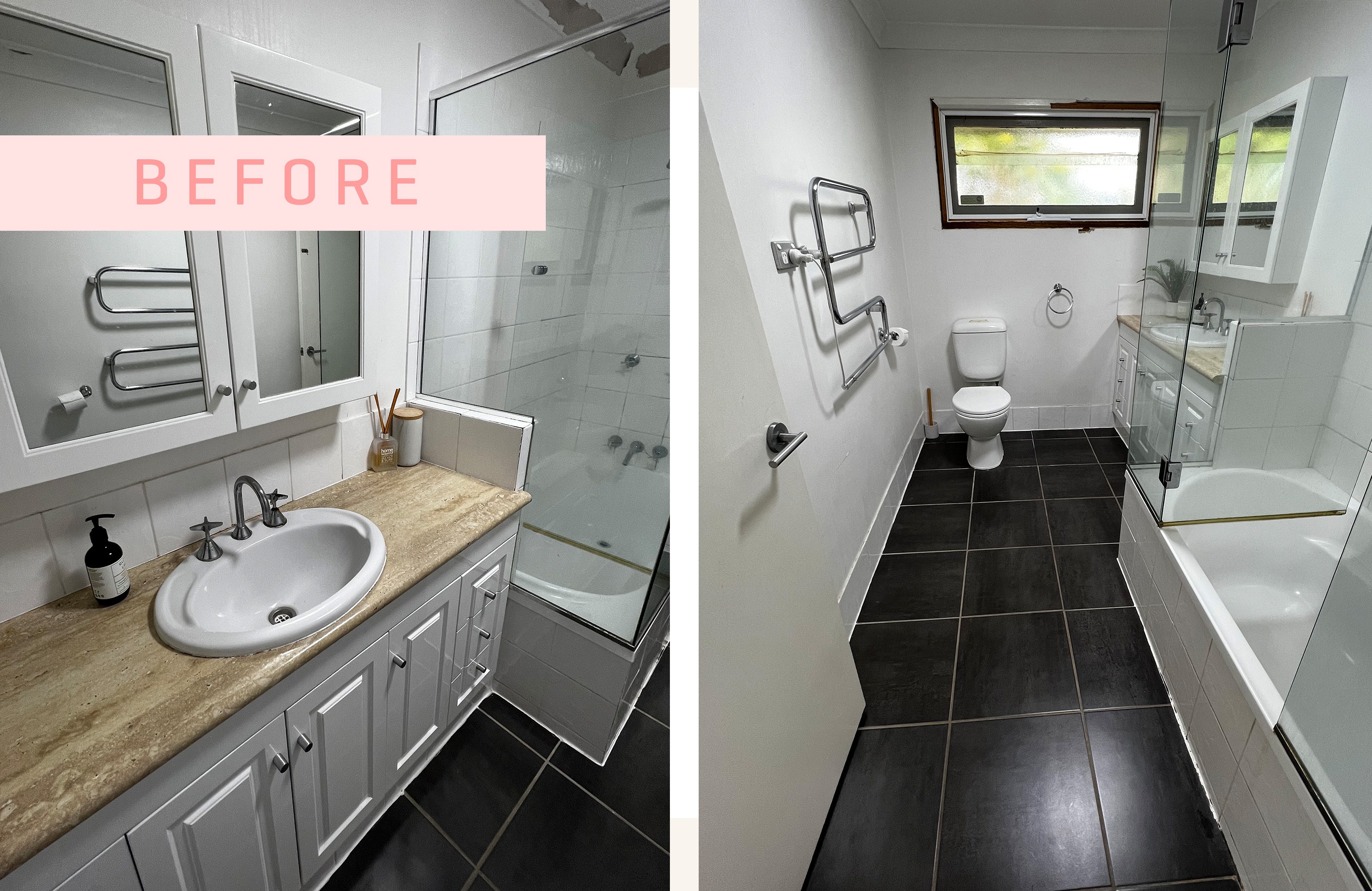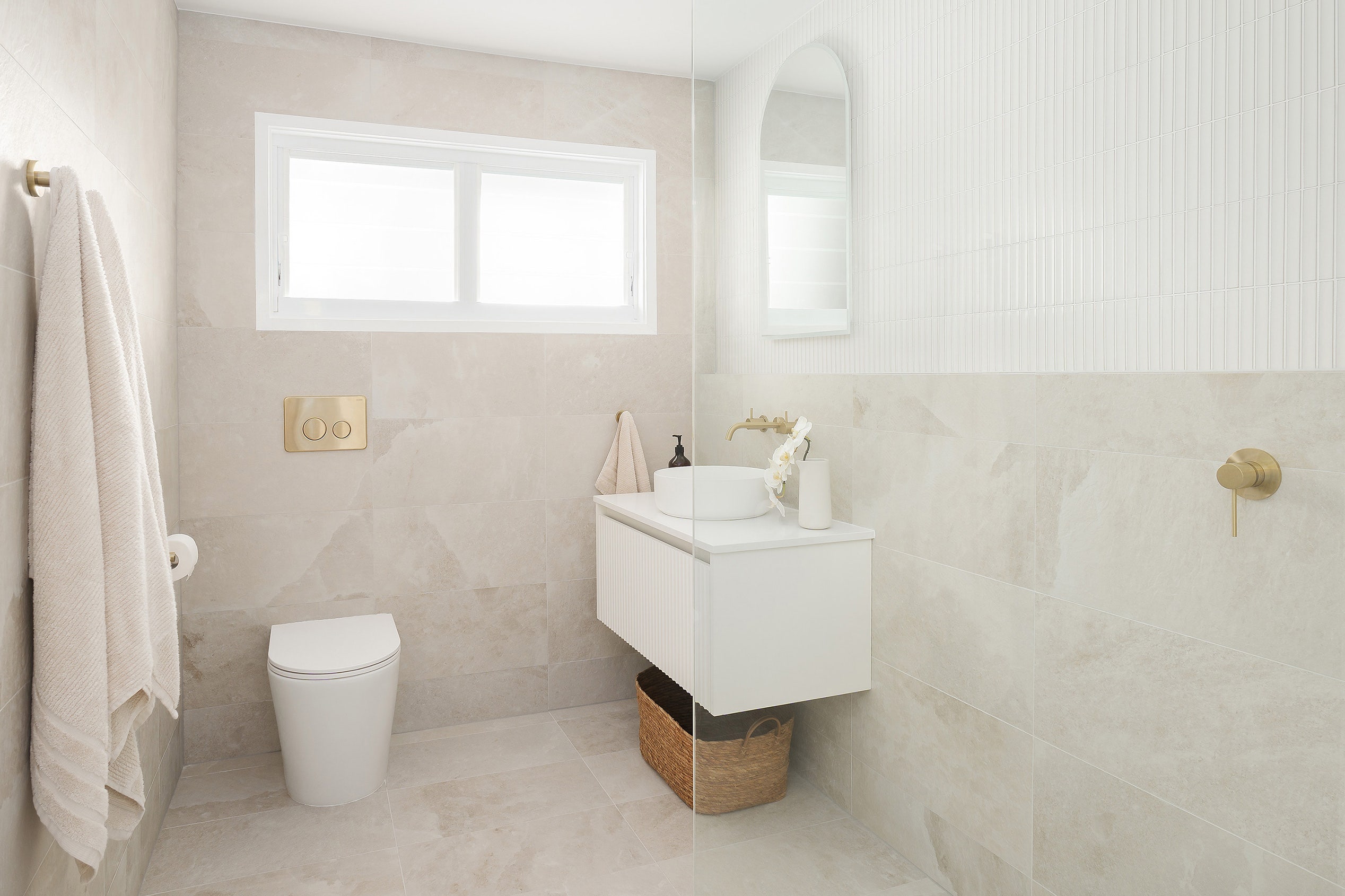 ---
Liz had a clear vision in mind when she set out to renovate her bathroom: a coastal/minimalistic style with a touch of modern flair. She wanted a warm and inviting atmosphere, perfect for her large family. Simplicity was key to maximising the space and creating the illusion of a larger bathroom. So, let's take a closer look at how she brought this vision to life.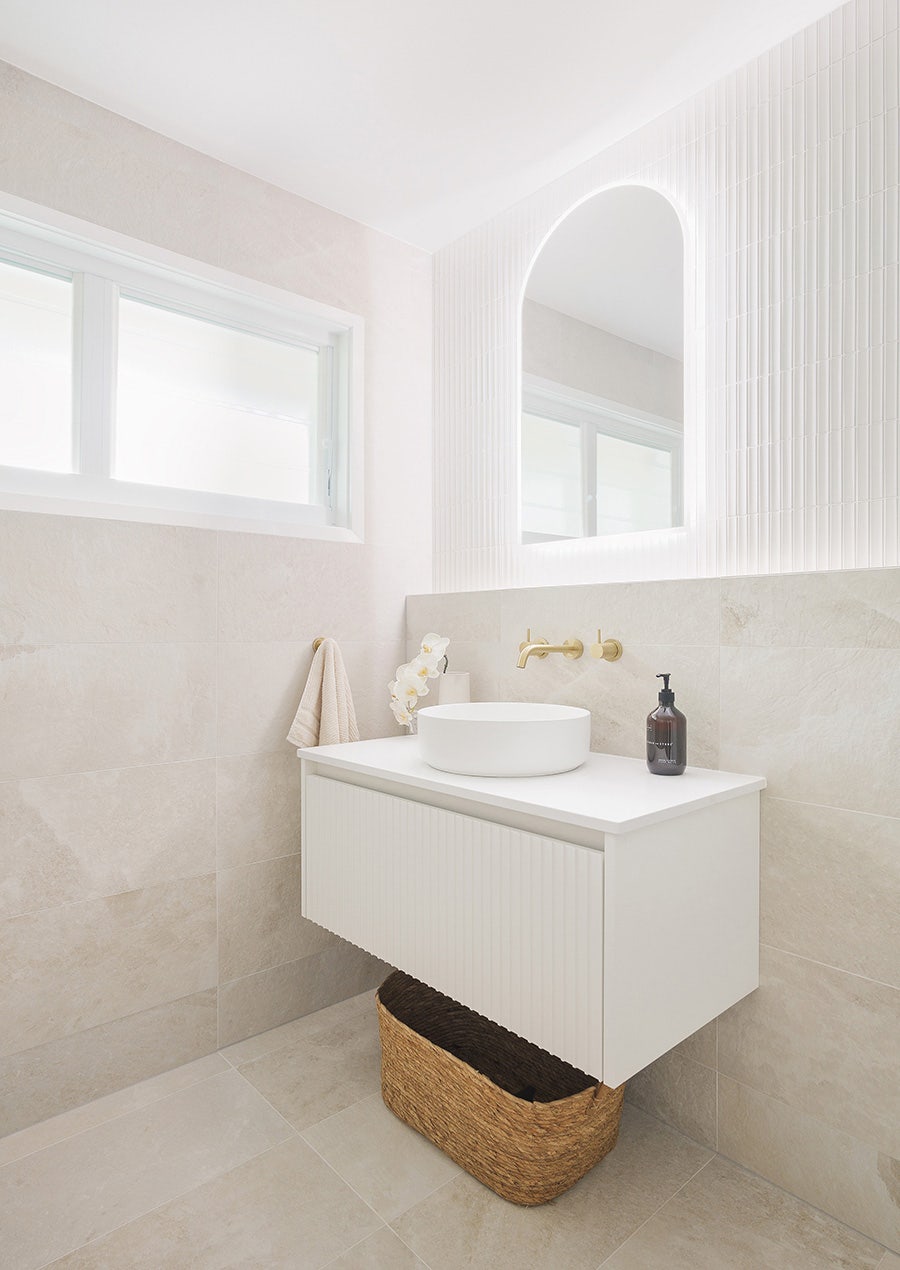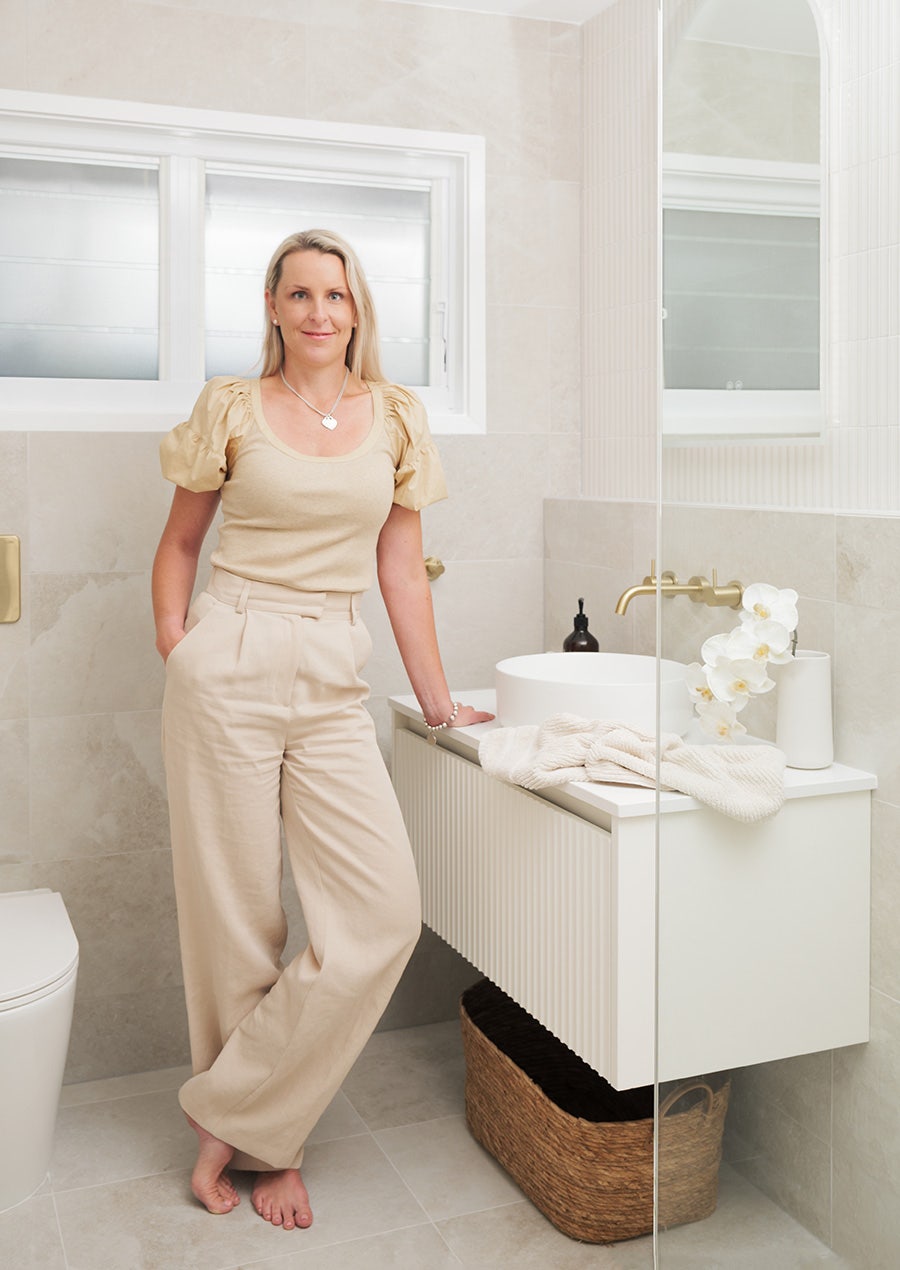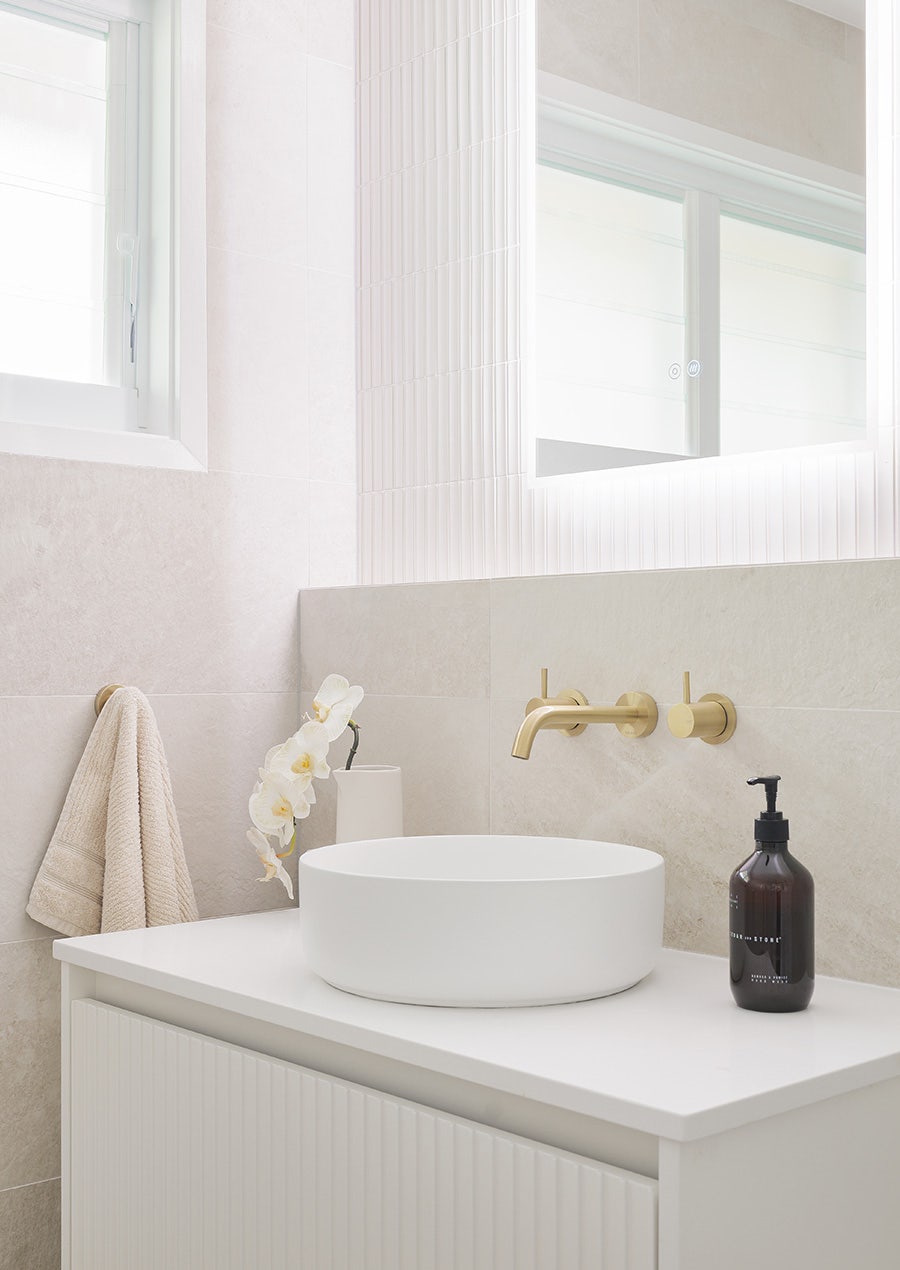 One of the crucial elements that set the tone for Liz's bathroom was the choice of tapware. Liz fell head over heels for the brushed gold tapware, and that became the starting point for her aesthetic. To complement the gold tapware, she needed a simple tile that would seamlessly blend with the overall design. Enter Beaumont Tiles' Rocksalt white gold.
Upon discovering Rocksalt white gold in Beaumont's showroom, Liz instantly knew she had found "the one". The warm tones and beautiful texture of the tile perfectly captured the coastal vibe she was aiming for. Not to mention, the stone texture felt absolutely amazing to walk on. Liz decided to use Rocksalt white gold on both the floors and walls, creating a cohesive and harmonious look throughout the bathroom.
But Liz didn't stop there. She wanted to create a dedicated space for her vanity that would stand out as a unique feature. To achieve this, she chose a simple white KitKat tile. The simplicity of these Ignite White Gloss tiles not only complemented the fluted vanity panels but also worked beautifully with the Rocksalt tiles.
Floor & Wall Tiles
Vanity
Alina Fluted Satin White 900 Wall Hung Cabinet
Bathroom Accessories
The products featured were available at the time of the renovation. Our beautiful range changes from time to time, so please check with our friendly sales teams first. Book an Appointment in-store with our design experts, they will be pleased to help you start your renovation journey with the right foot.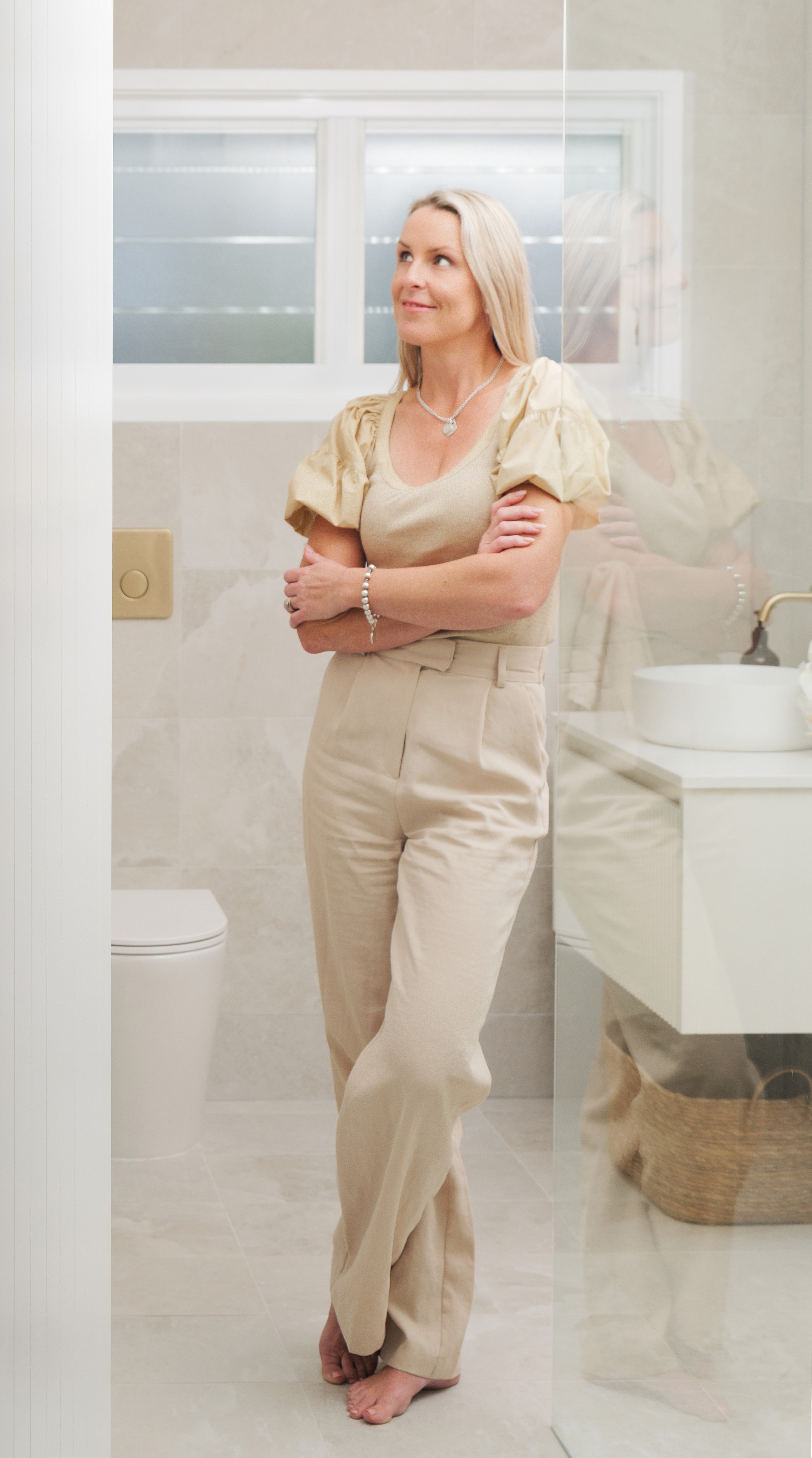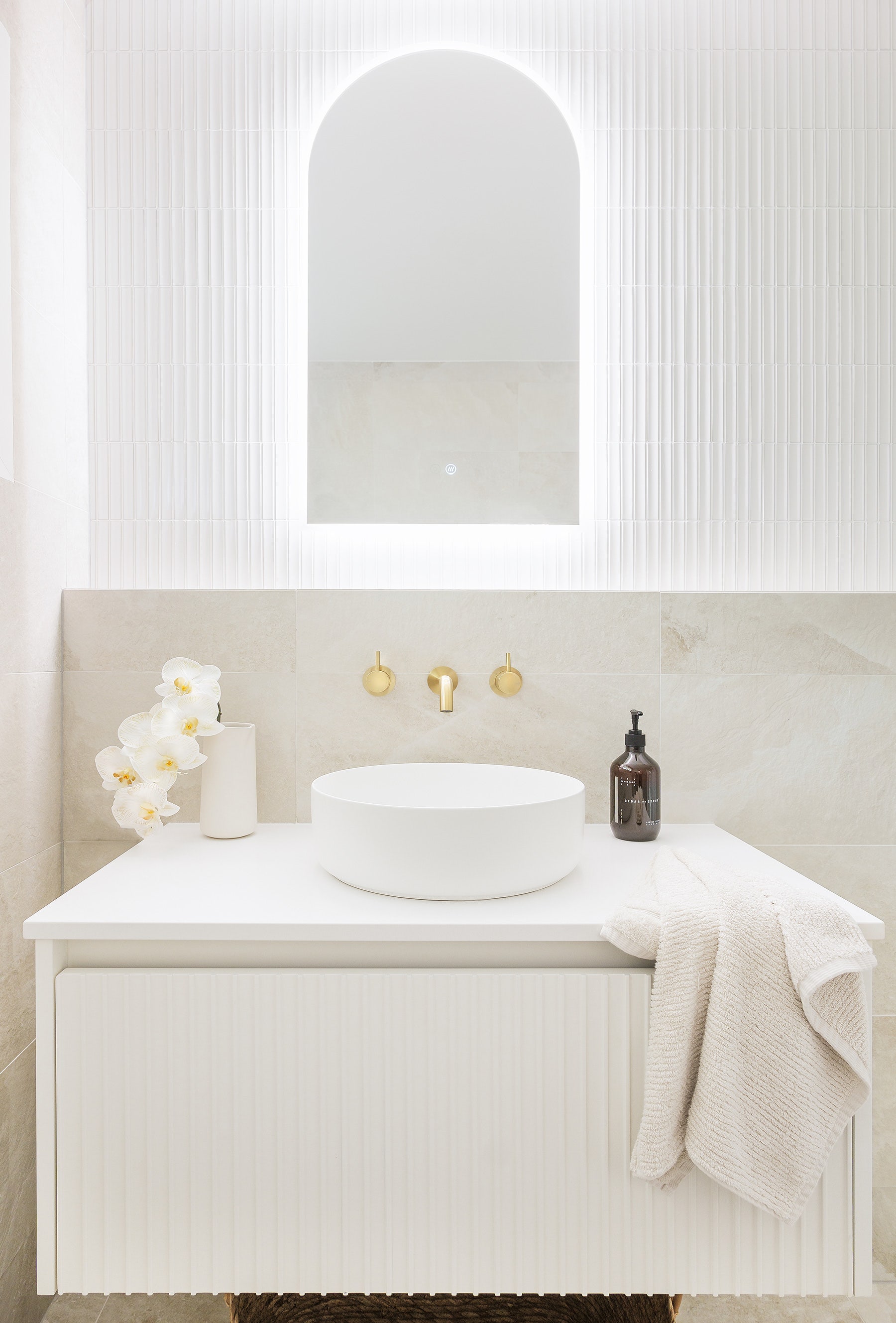 About the Reno
Now, let's hear from Liz herself about what she loves most about renovating. According to her, the end result is the ultimate reward.
"I really enjoy seeing the end result. There is something really rewarding about the before and after and seeing how you completed a project. I love taking people on a journey too and showcasing the before and all the action behind the scenes during the building phase." - said Liz.
Renovations aren't always smooth sailing, and Liz believes in sharing the hiccups and challenges along the way. After all, it's relatable and shows that with planning, patience, and determination, anyone can achieve their design goals on different budgets.
Speaking of setbacks, Liz faced her fair share during this project. However, she learned valuable lessons along the way. Planning and communication emerged as the key factors in overcoming obstacles. Making sure that the correct stock was ready for the tradespeople was crucial to keeping the project on track. Liz emphasizes the importance of clear communication with the trades, checking in regularly, and ensuring everyone is on the same page. By avoiding surprises and addressing issues promptly, time and money were saved, and the project stayed on schedule.
Did you know that we have Complete Bathroom Packages to get you started on your reno? Our Complete Bathroom Packages are customisable and could be just a starting point for your reno, head to your local store now!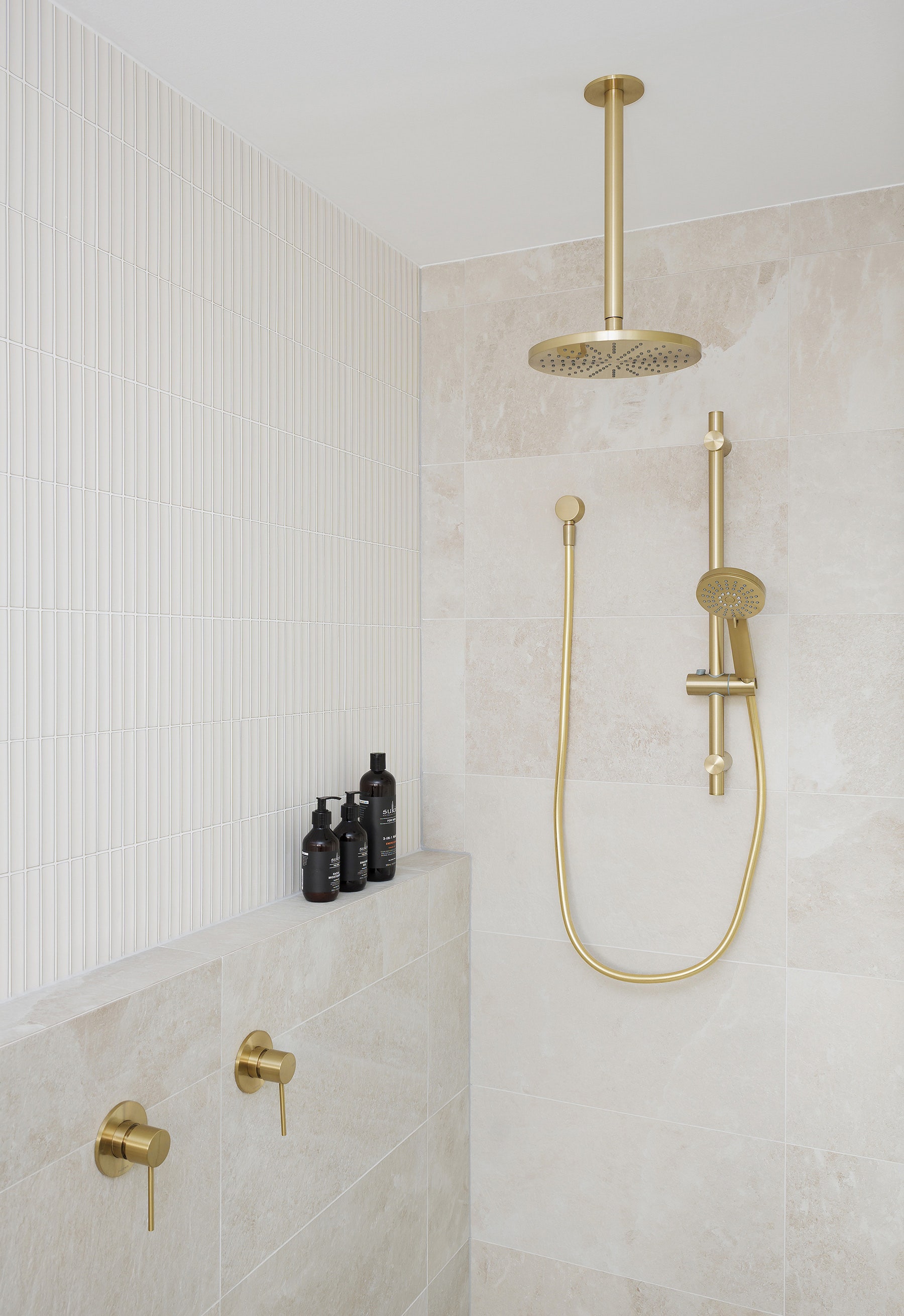 ---
Let's not forget to ask Liz about her experience working with Beaumont Tiles. She couldn't be happier with the entire process. From her first visit to the showroom for the selection phase, Liz found the experience to be seamless and enjoyable. The showroom itself was beautifully designed, making it easy to choose all the fittings for her bathroom renovation. The friendly and helpful staff made the entire journey a breeze.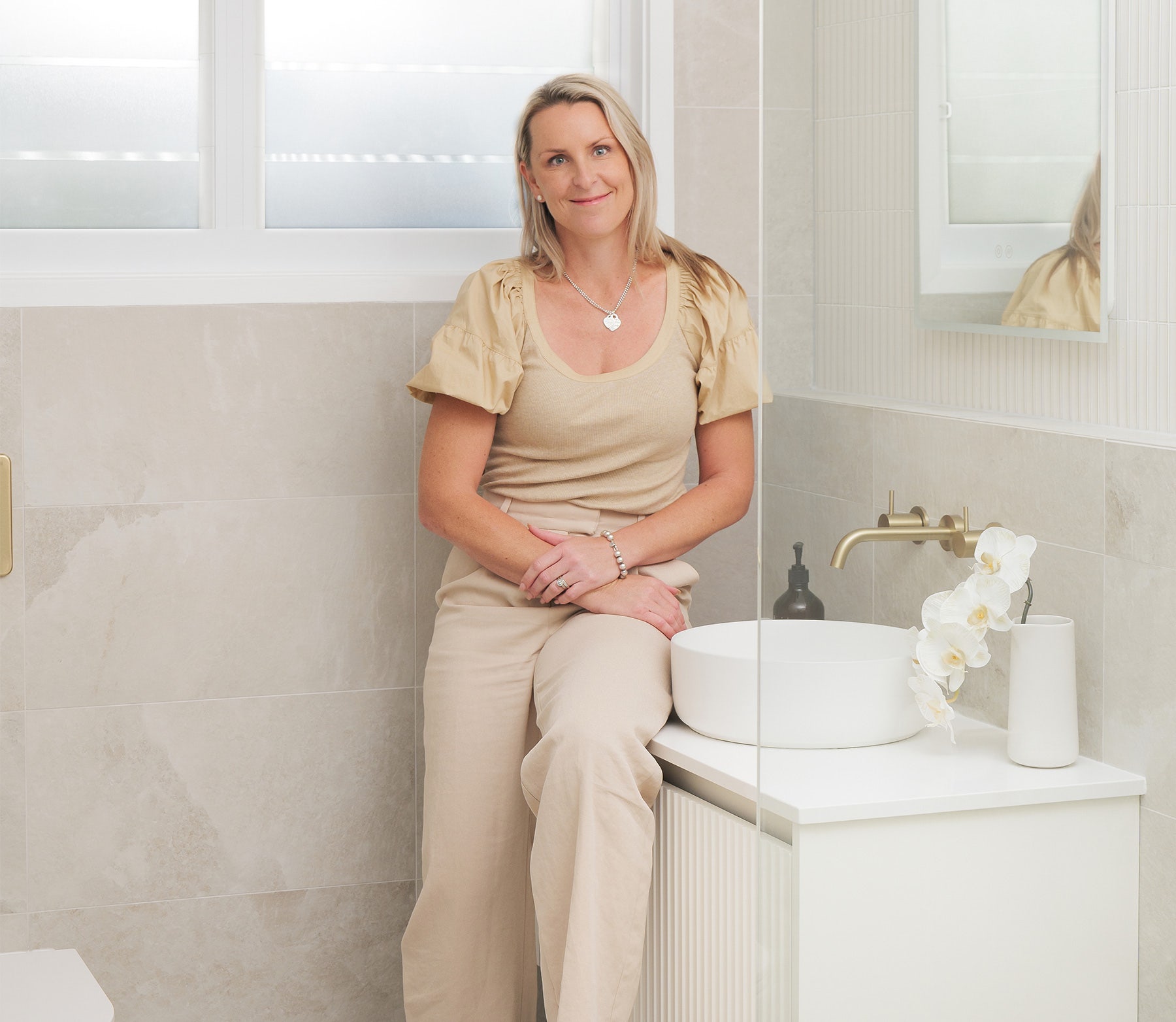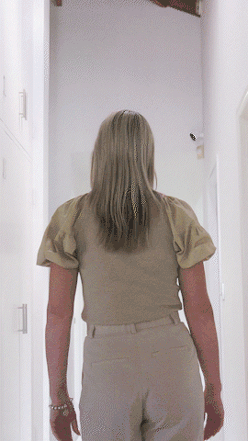 Liz particularly appreciated the convenience of Beaumont Tiles being a one-stop shop for her bathroom design. Everything she needed was available in the showroom, from tile stations to walls of tapware. If there was something not on display, the readily available catalogues made it easy for Liz to make her selections. The communication regarding stock and delivery times was precise, streamlining the process and making Liz's job so much easier. Finally, the high quality of all the products exceeded her expectations, leaving her excited to shop with Beaumont Tiles again for her future projects.
And there you have it, the story behind Liz Amaya's ultimate coastal-inspired bathroom renovation. With Beaumont Tiles' Rocksalt white gold and a keen eye for design, Liz created a space that perfectly captures the coastal vibe while remaining minimalistic and modern. So, if you're looking to revamp your bathroom, take inspiration from Liz's journey and let the coastal style wash over you.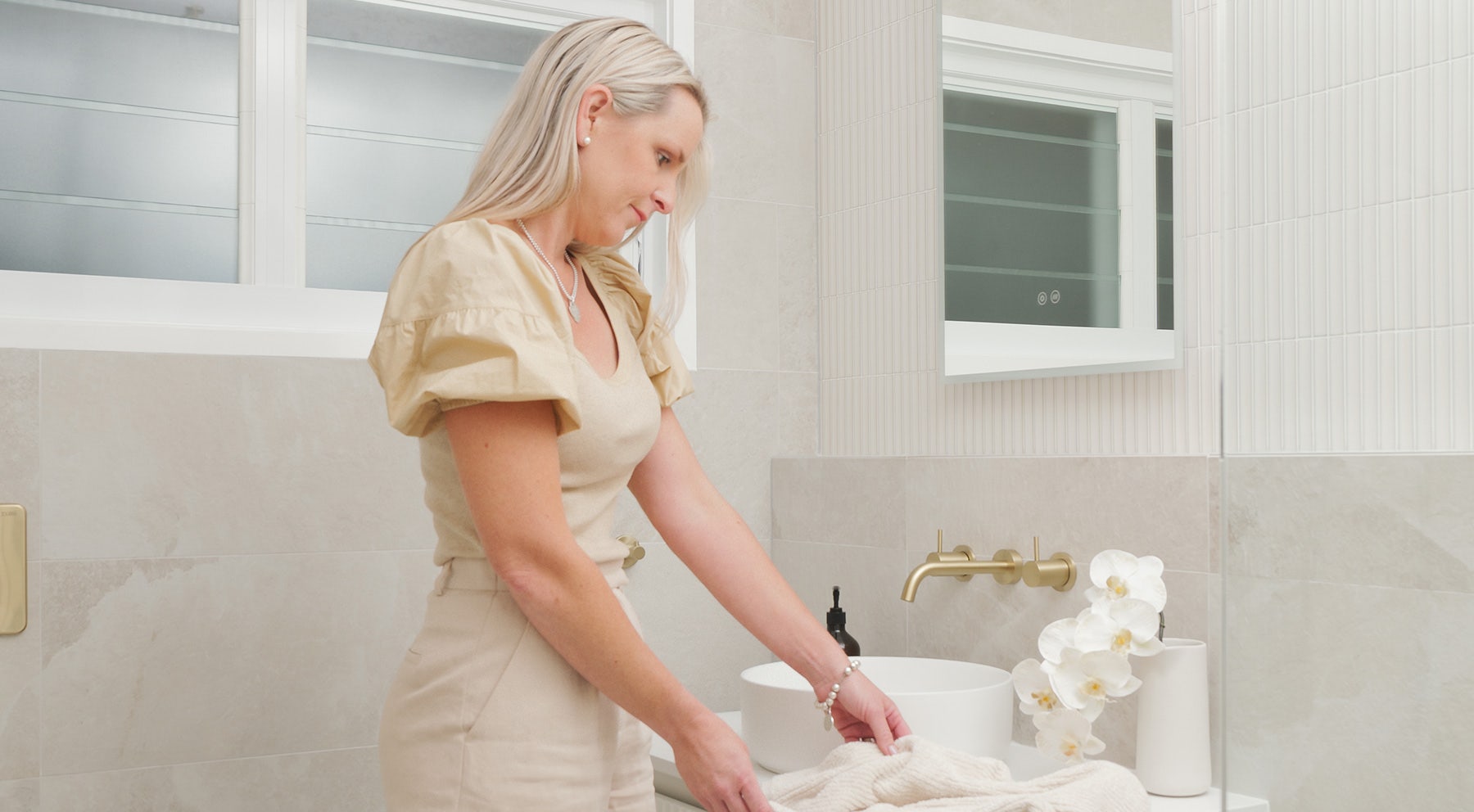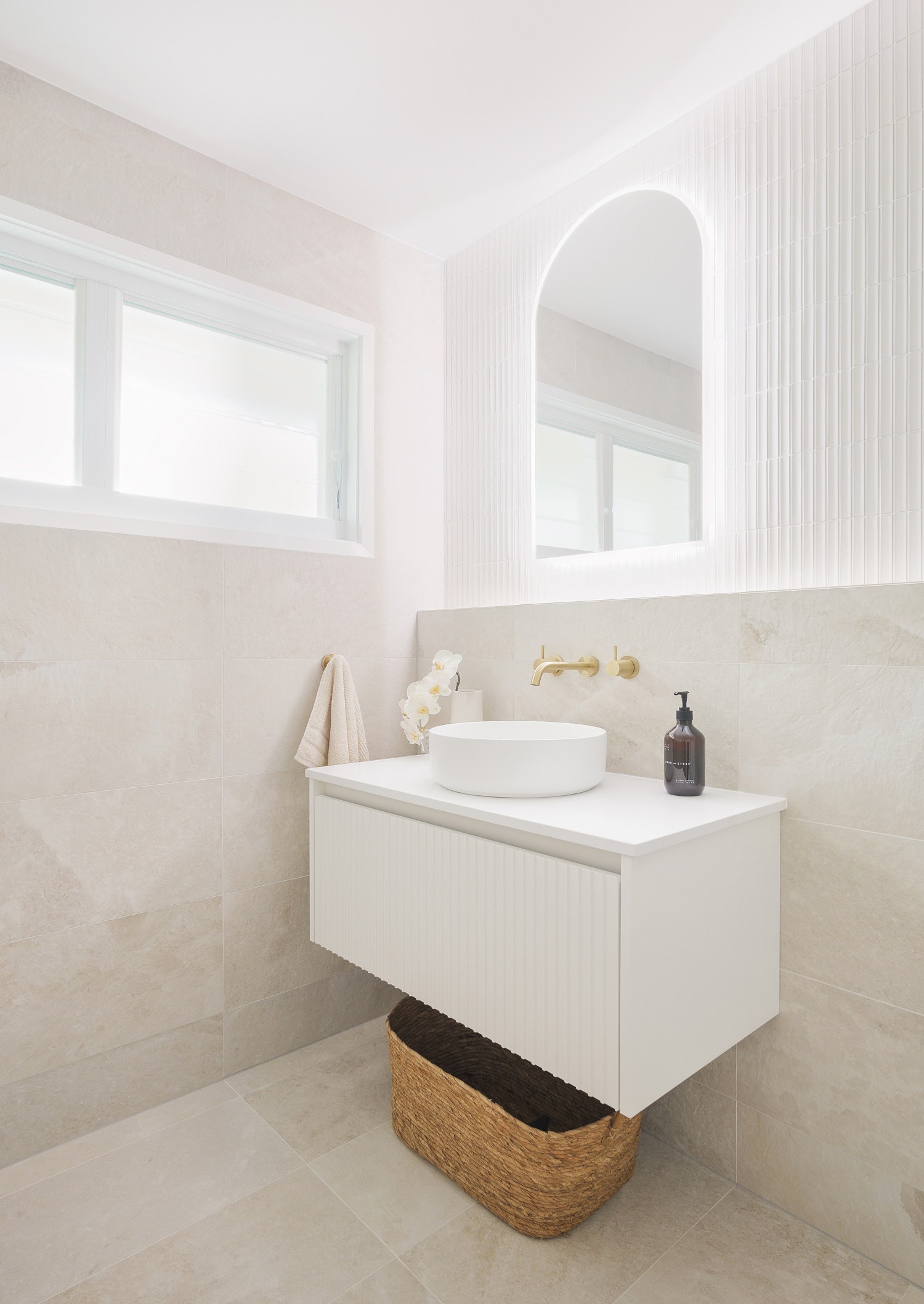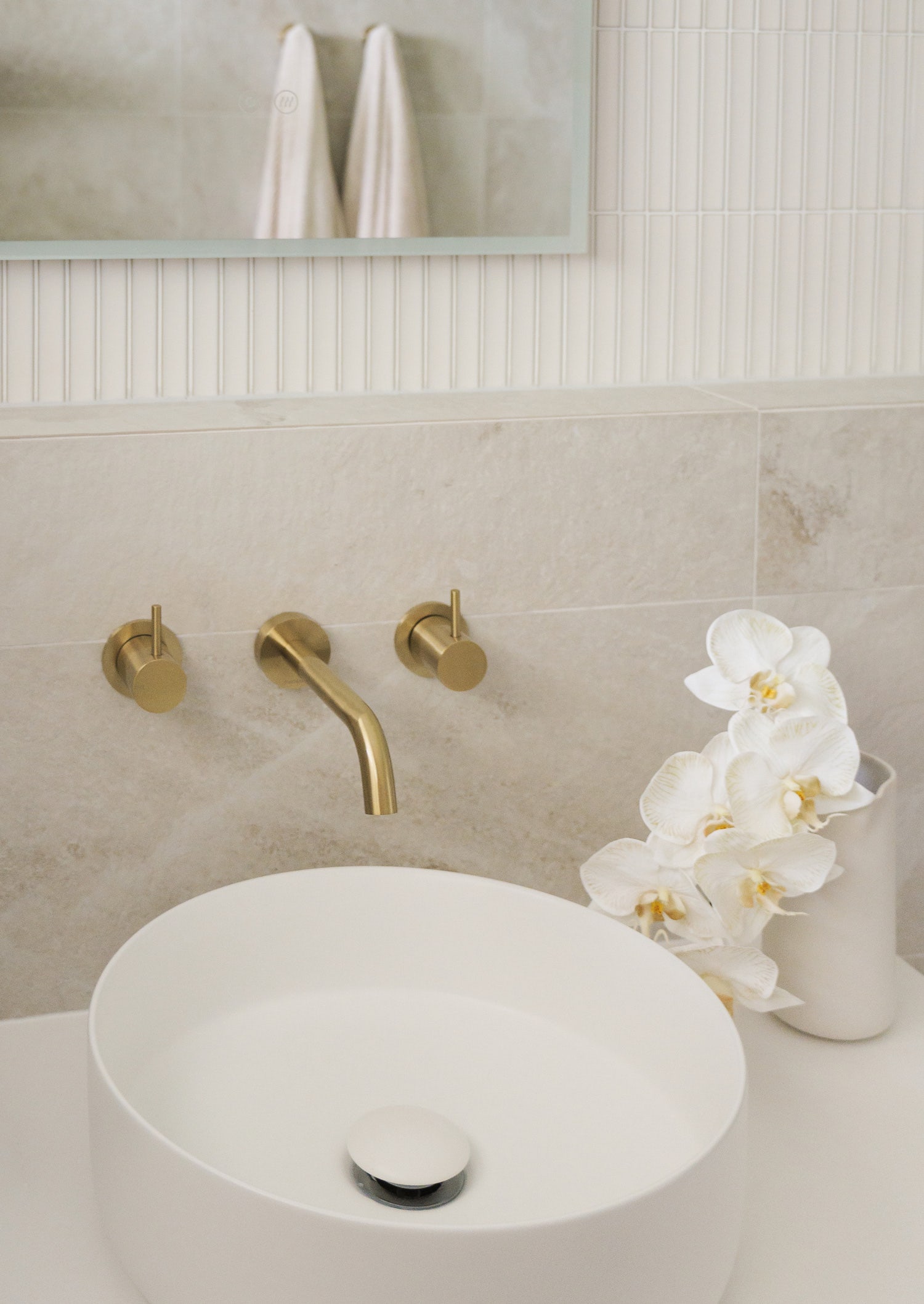 Find Your Local Store
Ready to take charge of your next project? Look no further! Book a free consultation with the talented experts in tiles, bathrooms, and renovations at your local Beaumonts, and get ready for an amazing experience.
But wait, there's more! For an ultimate touch of greatness, you can even schedule a design appointment to add that personalised touch to your project.
Whether you prefer a friendly chat over the phone or an in-store meeting, our team is here for you every step of the way. No matter how you choose to connect with Beaumonts, rest assured that we'll provide the guidance you need to make your project a success.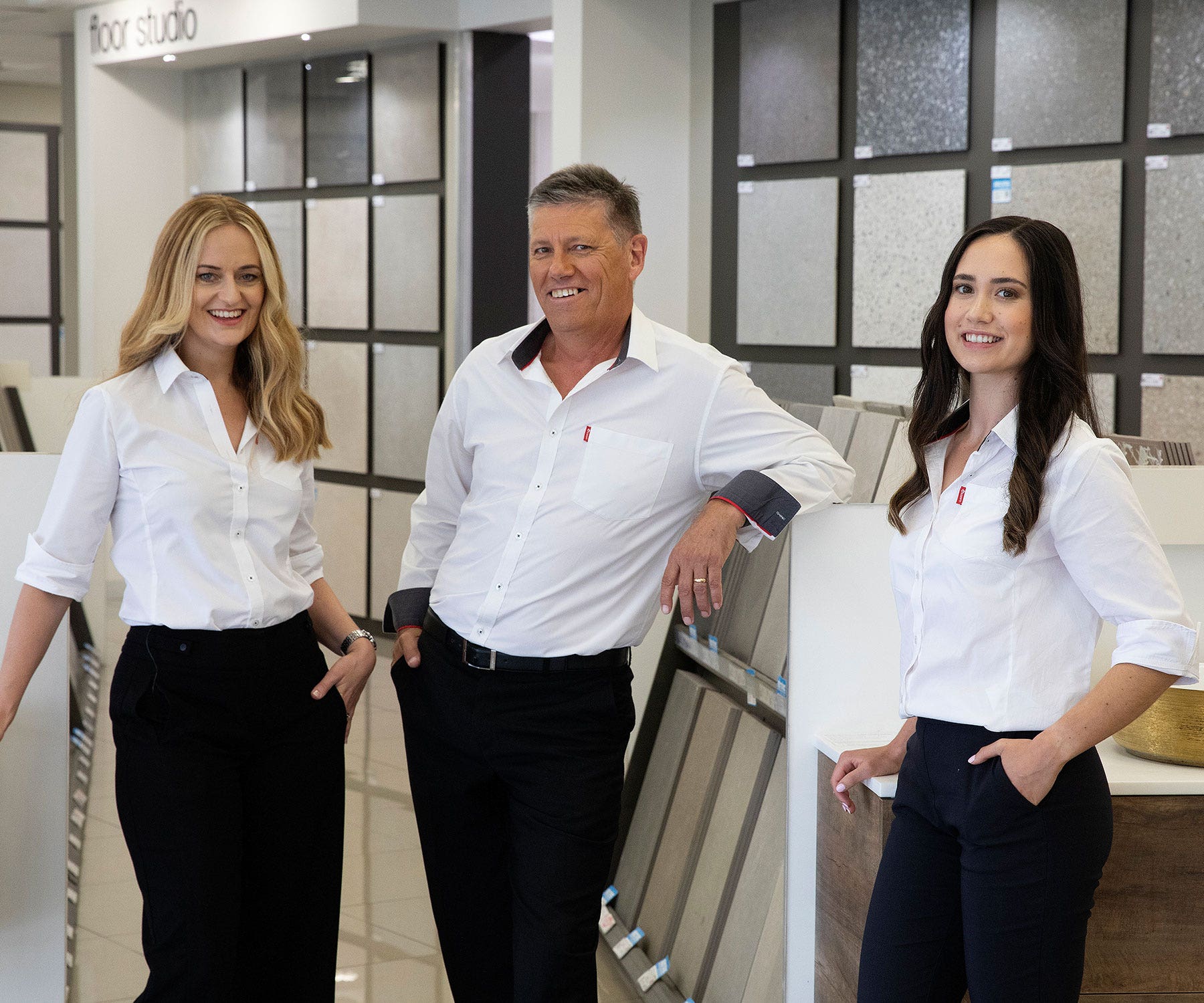 Follow Liz Amaya on Instagram
Follow Liz Amaya on Tiktok
Like Liz.Amaya.Style on Facebook