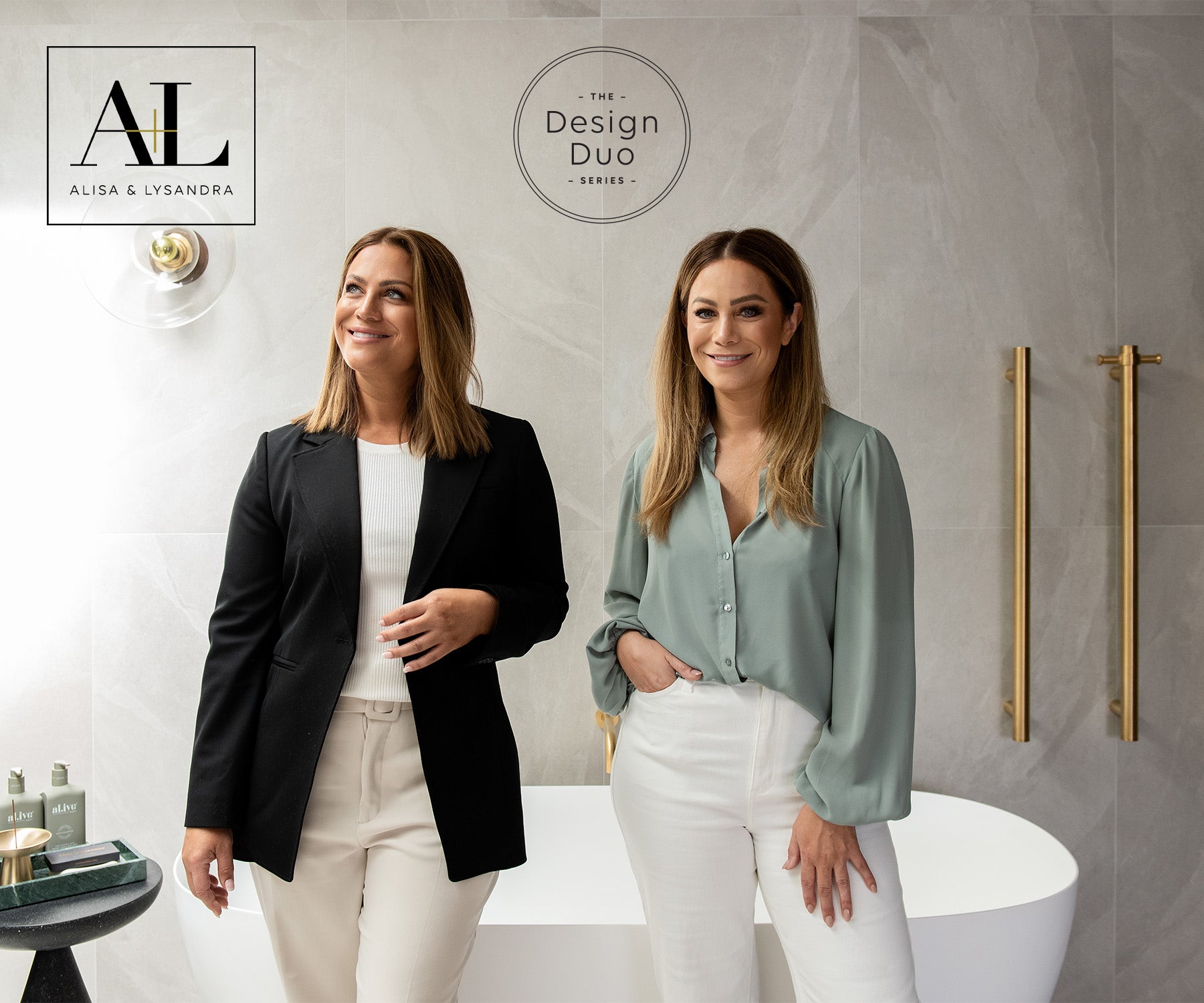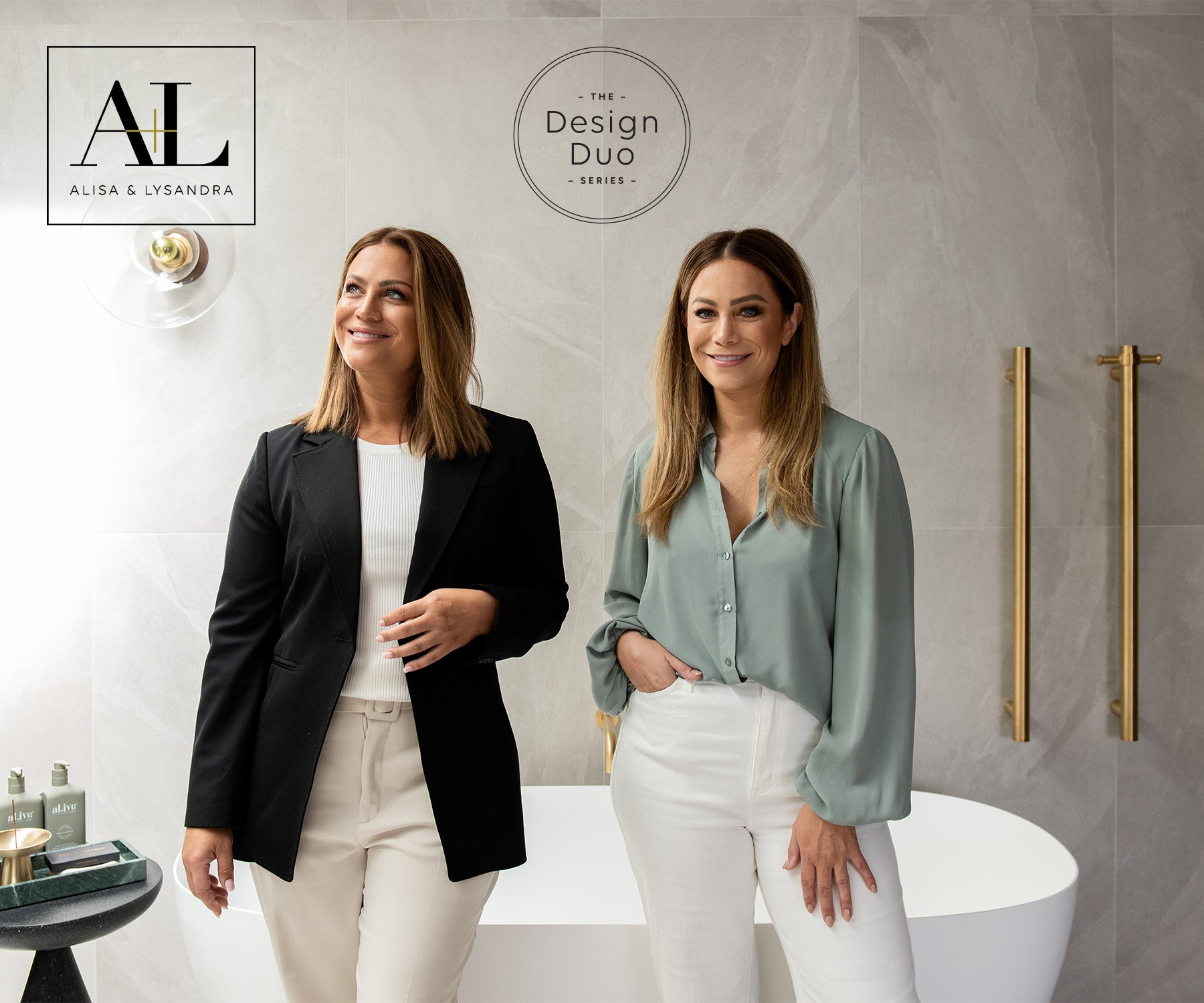 Alisa & Lysandra
Paradise Point QLD
Design Duo Alisa & Lysandra Fraser first came to the attention of the Australian public through their win on The Block in 2013 and being crowned queens of the bathrooms, choosing Beaumonts all the way to create unbeatable bathrooms.
The second instalment of the Design Duo series is based in the prestigious suburb of Paradise Point in sunny Queensland. The project is situated on not only one, but two adjoining blocks on waterfront. This development is a new construction and will be a one-of-a-kind, luxurious architectural residence with bespoke details and high-end fixtures and finishes. Along with perfectly curated interiors, this project will incorporate the natural beauty of the environment and will even feature a private pontoon.
The Design Duo
@alisa_lysandra
#thedesignduoseries #TheDesignDuoParadisePoint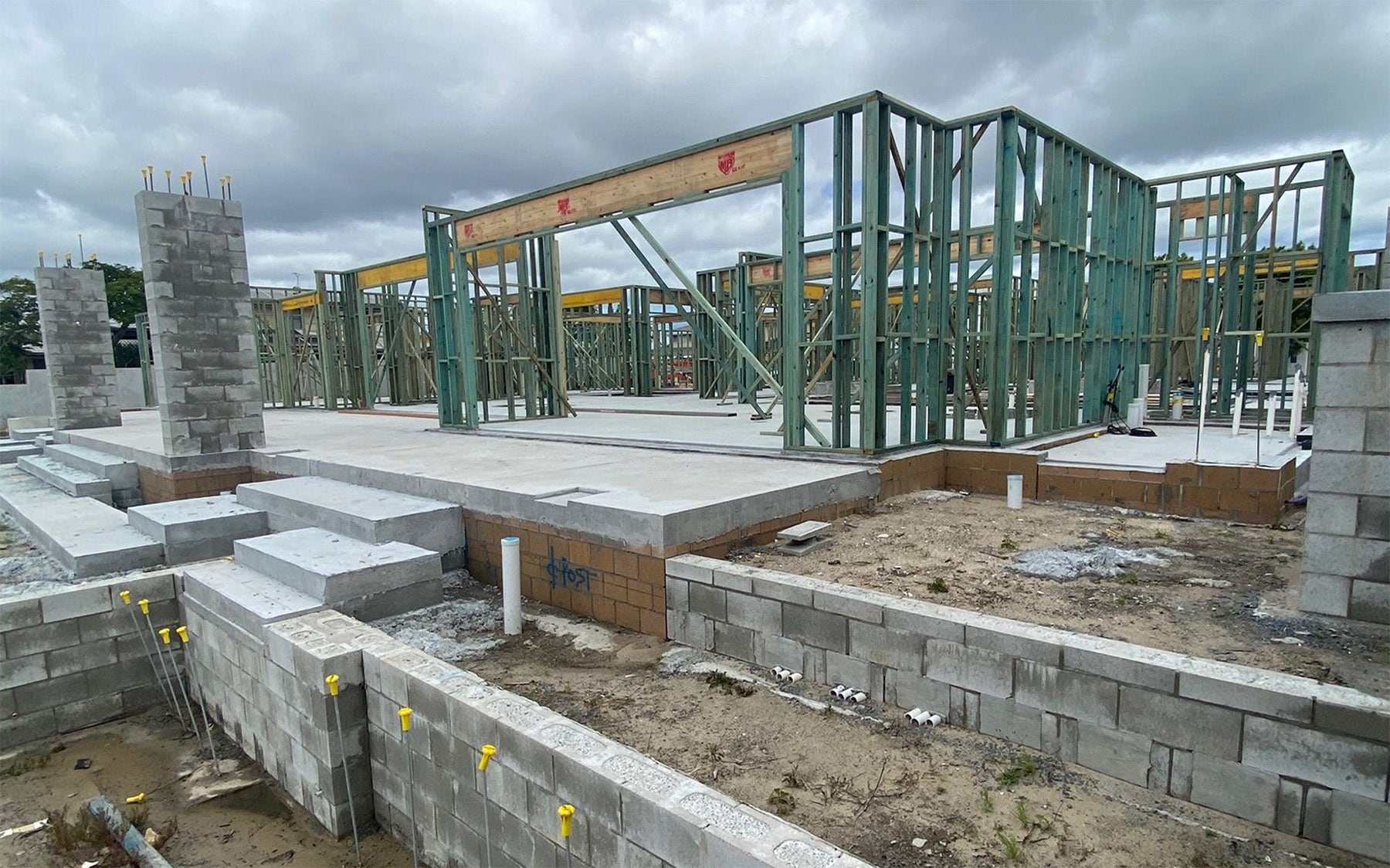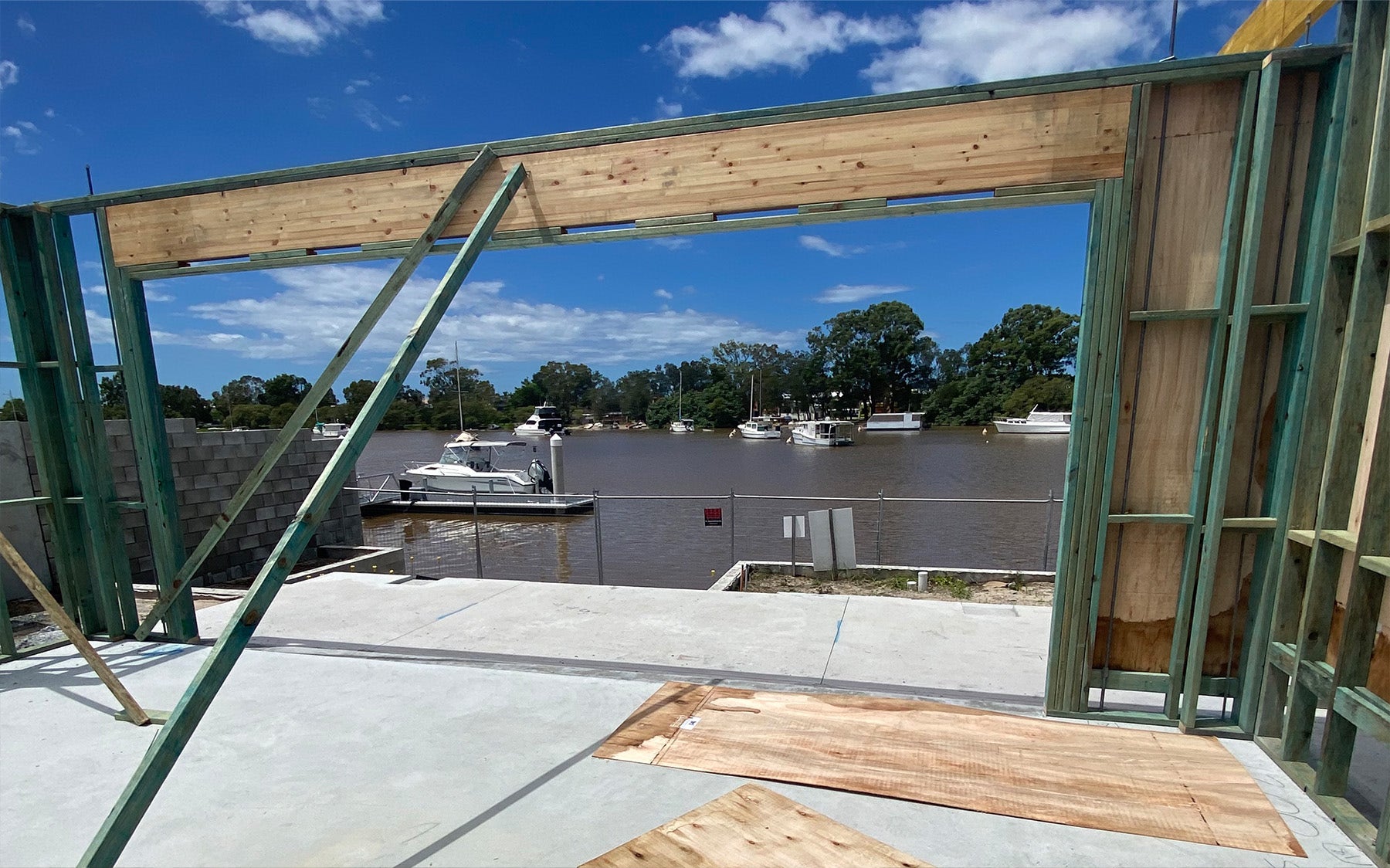 The Property
Alisa and Lysandra have worked on this project for over 2.5 years, so every detail has been considered and created to impress, whilst also being a magnificent forever home. The Paradise Point project has been a huge undertaking due to the size of the build, as well as the attention to detail. This 4-bedroom property will feature lots of natural light, high ceilings, two living areas, a theatre, cellar and pool! After extensively working on the design and layout of the project, construction took a good 18 months, through erratic weather and supply shortages due to Covid. After many late nights, and with the help of many talented trades – we are so excited to showcase this big beauty!

---
Week 1: Master Bedroom & Master Ensuite
Join us for the challenge as we create the ultimate luxury urban waterfront home. Watch our first 3 stunning rooms reveals: the master ensuite, master bedroom & incredibly spacious walk-in-robe.
- Alisa & Lysandra
Master Bedroom
Our master suite is nothing short of luxurious – spacious, elegant and filled with natural light.
We've taken comfort to the max with impressive design features, exquisite fabrics and plenty of little extras you'll love.
All together it's a private getaway; the perfect place to relax with a good book. Let go of your worries in serenity as you step into this calming urban oasis!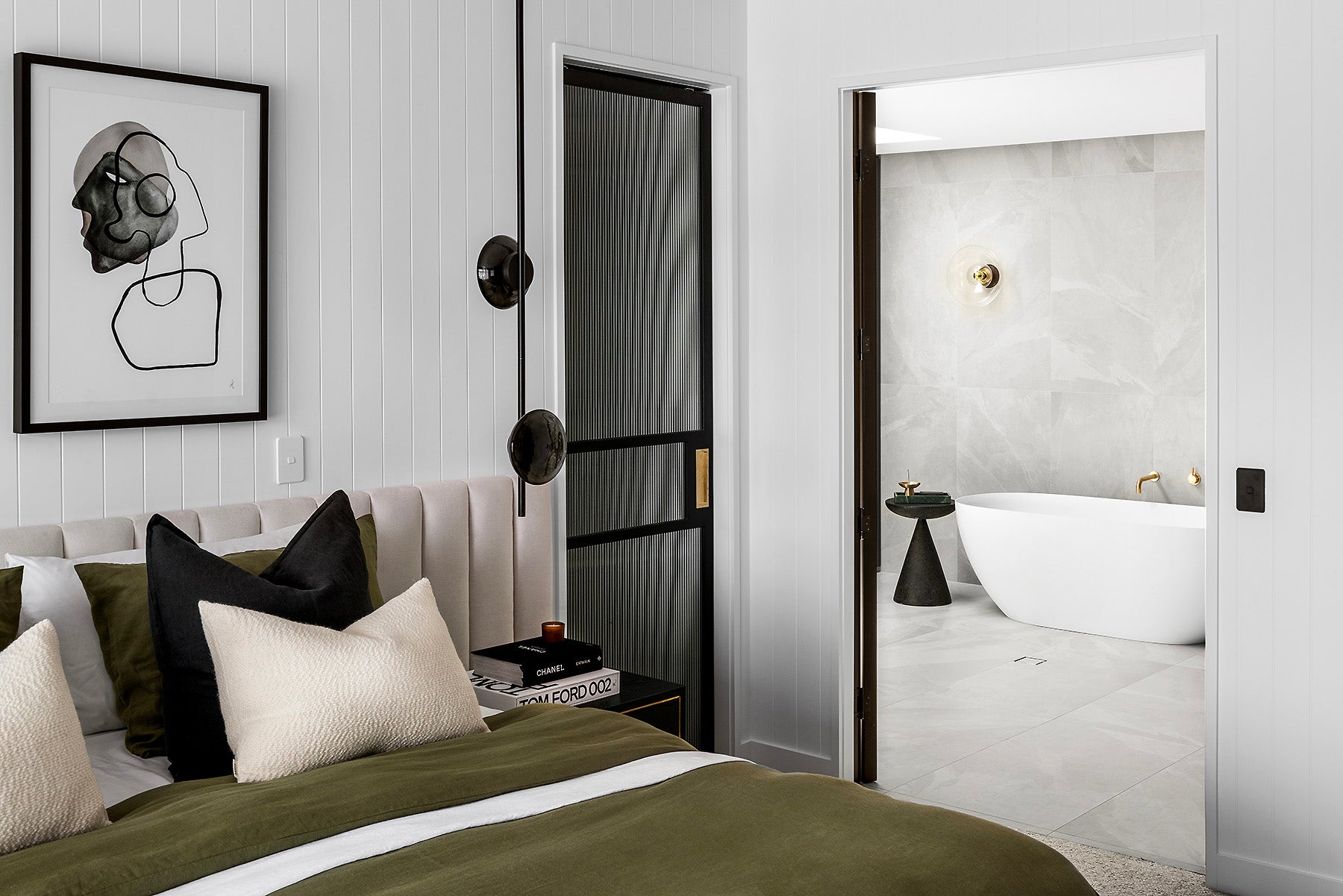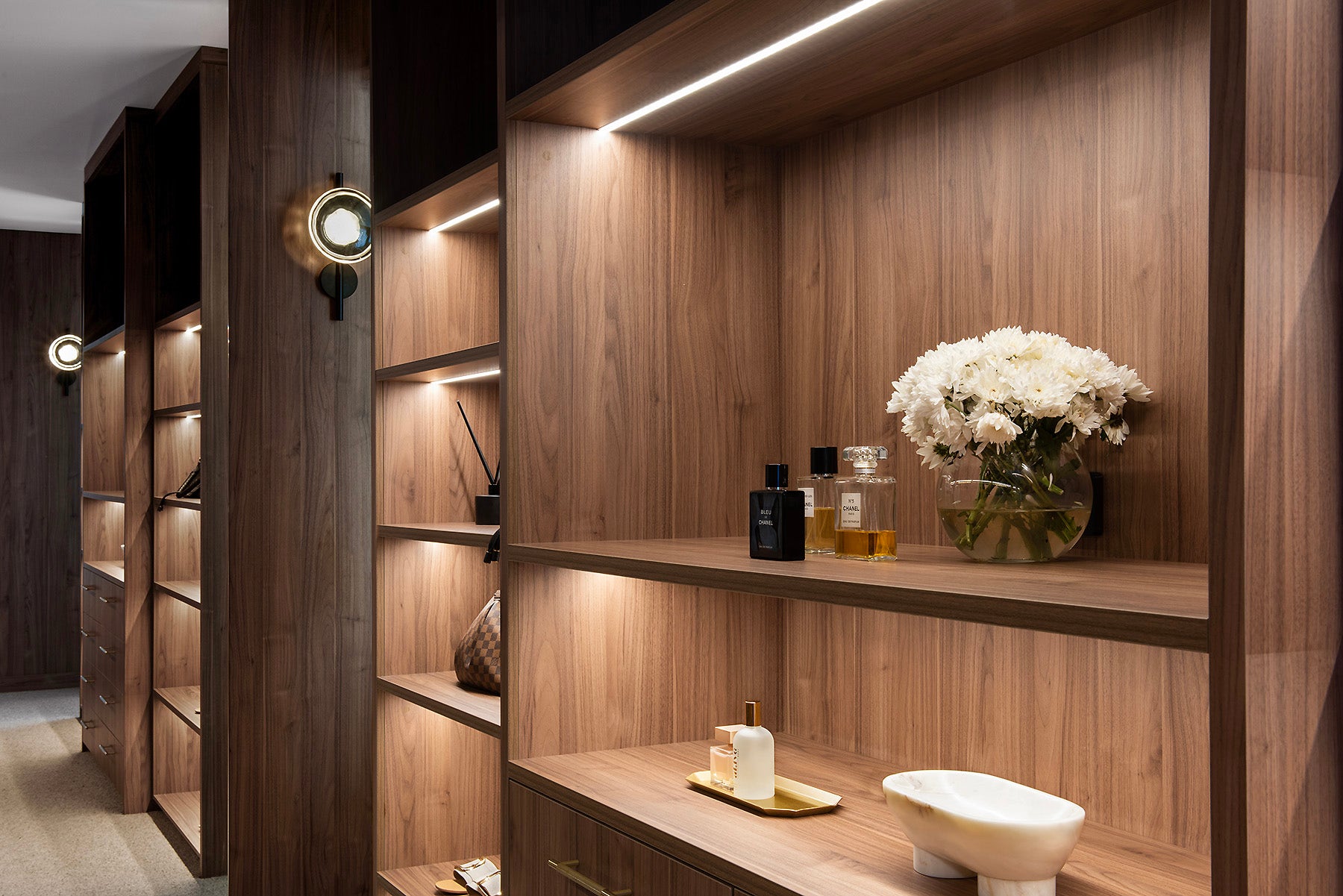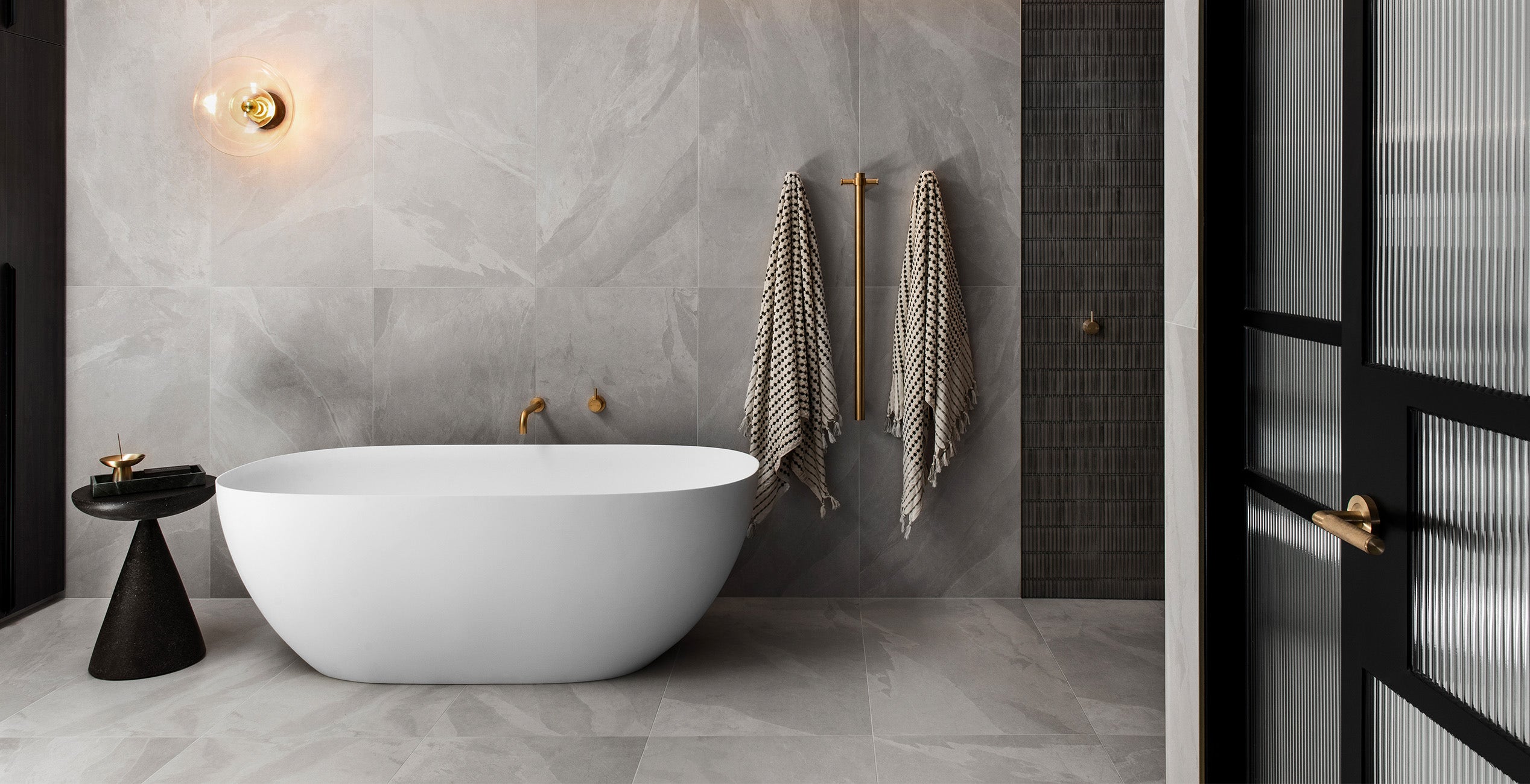 Master Ensuite
Walking into this sophisticated, modern retreat is something of a dream come true. Its grey hues are brightened by pops of sage to create an ambience that exudes luxury.
Think velvet, stone and brass finishes set against a bespoke floor to ceiling walk-in robe and you're only just getting started!
It's only when you slide open the steel and fluted glass doors to reveal the ensuite that you really get to experience heavenly relaxation – with its double shower and vanity, not to mention an oversized freestanding tub perfect for taking a long soak whilst sipping some bubbly!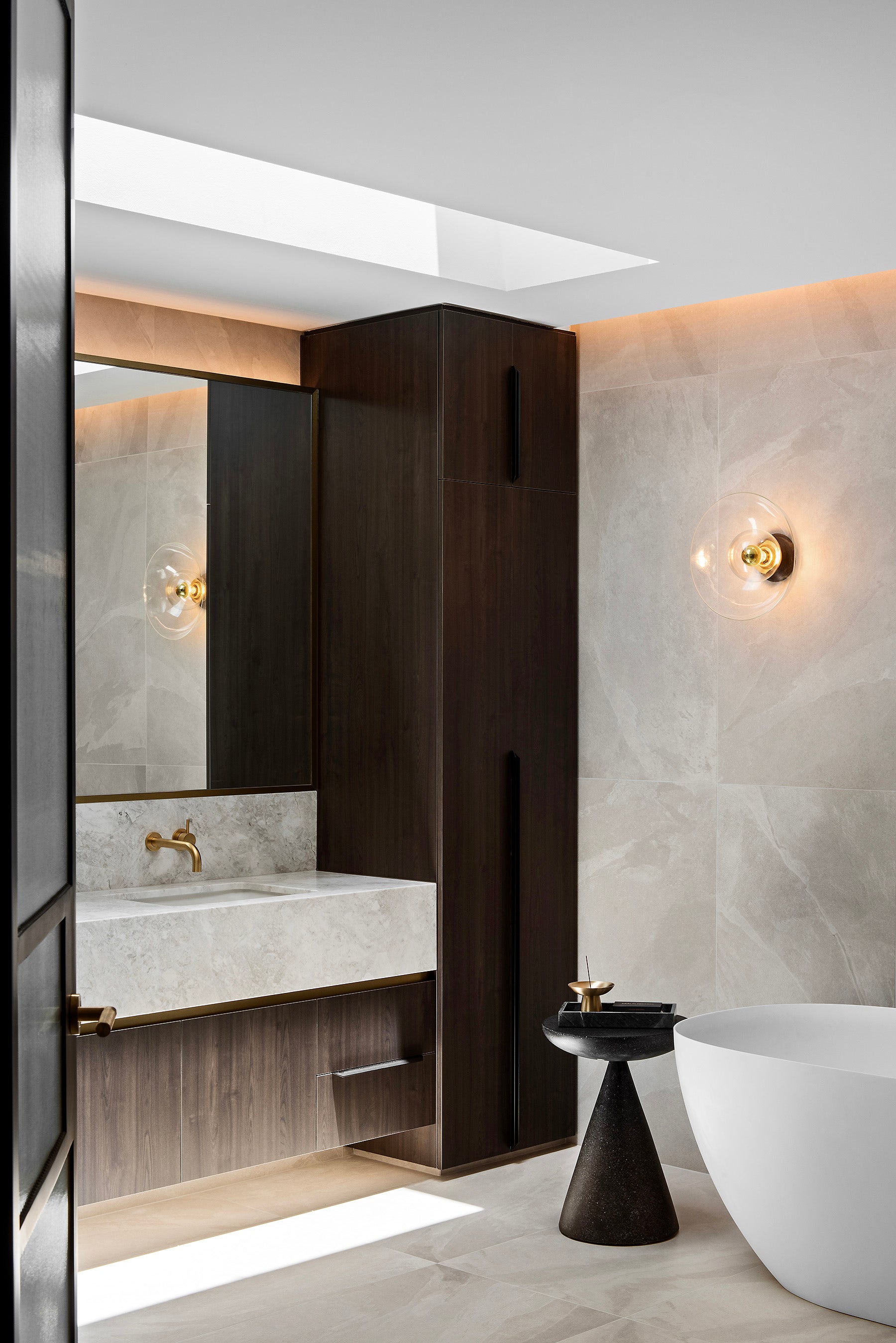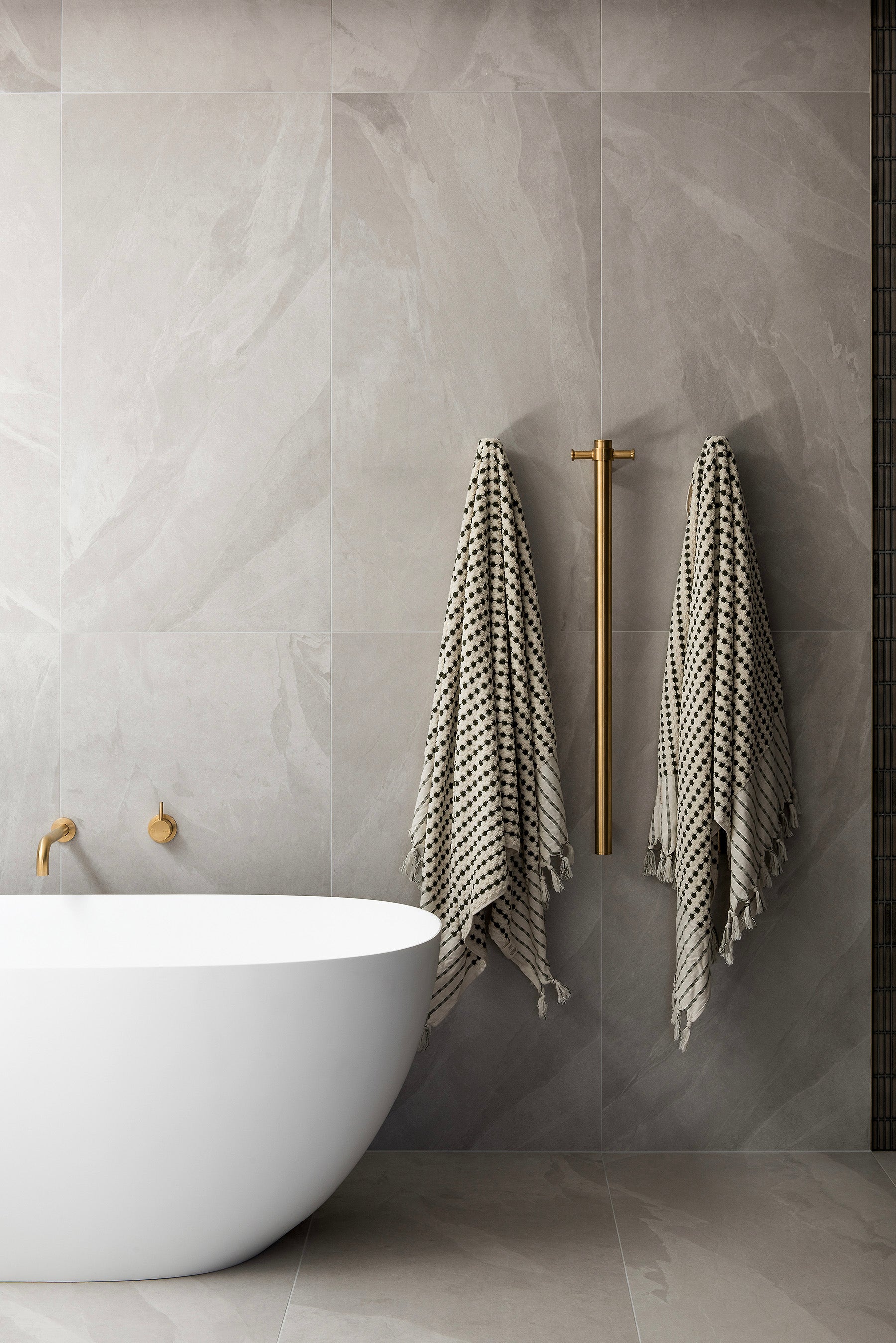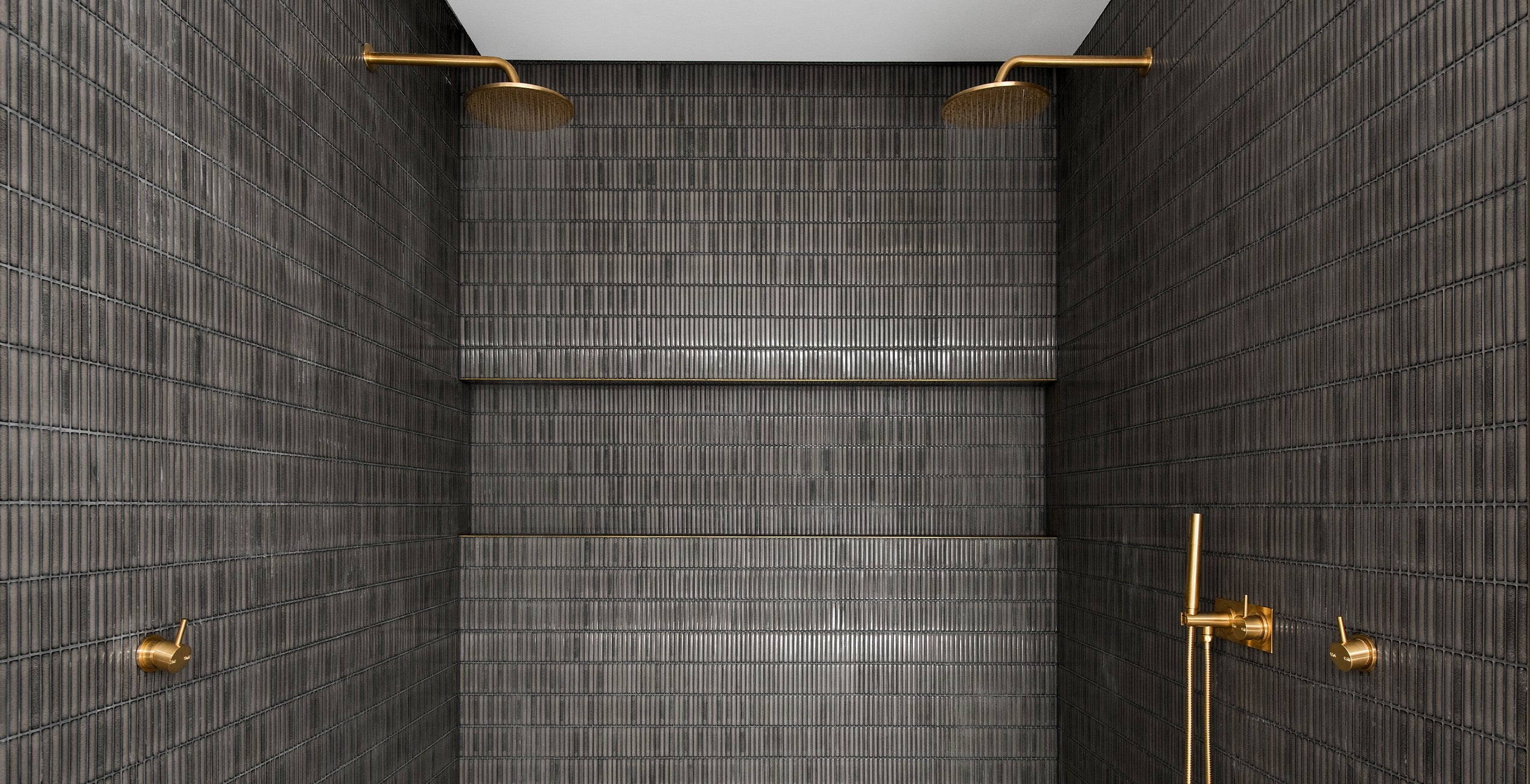 It's safe to say we are head-over-heels in love with this magnificent master suite!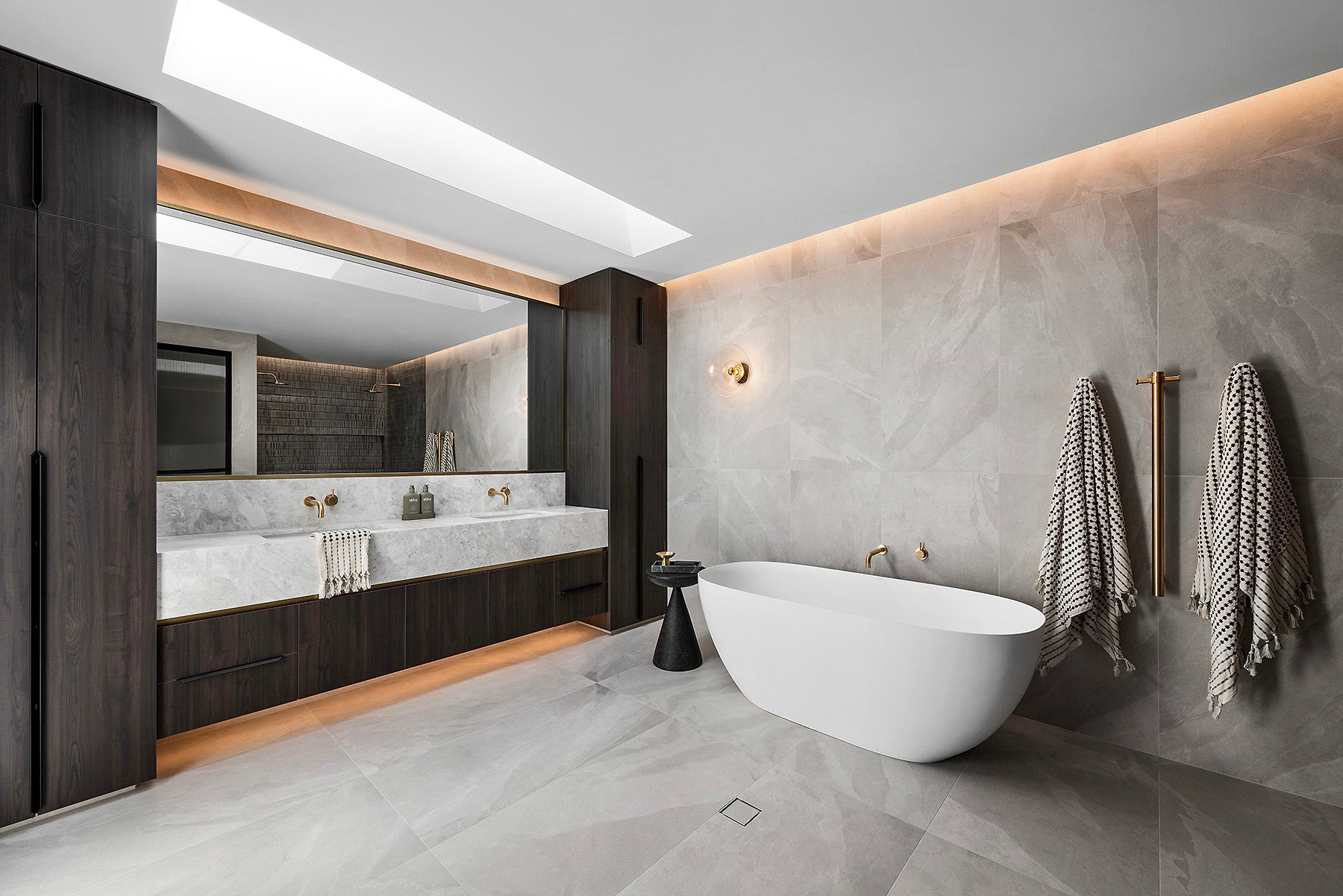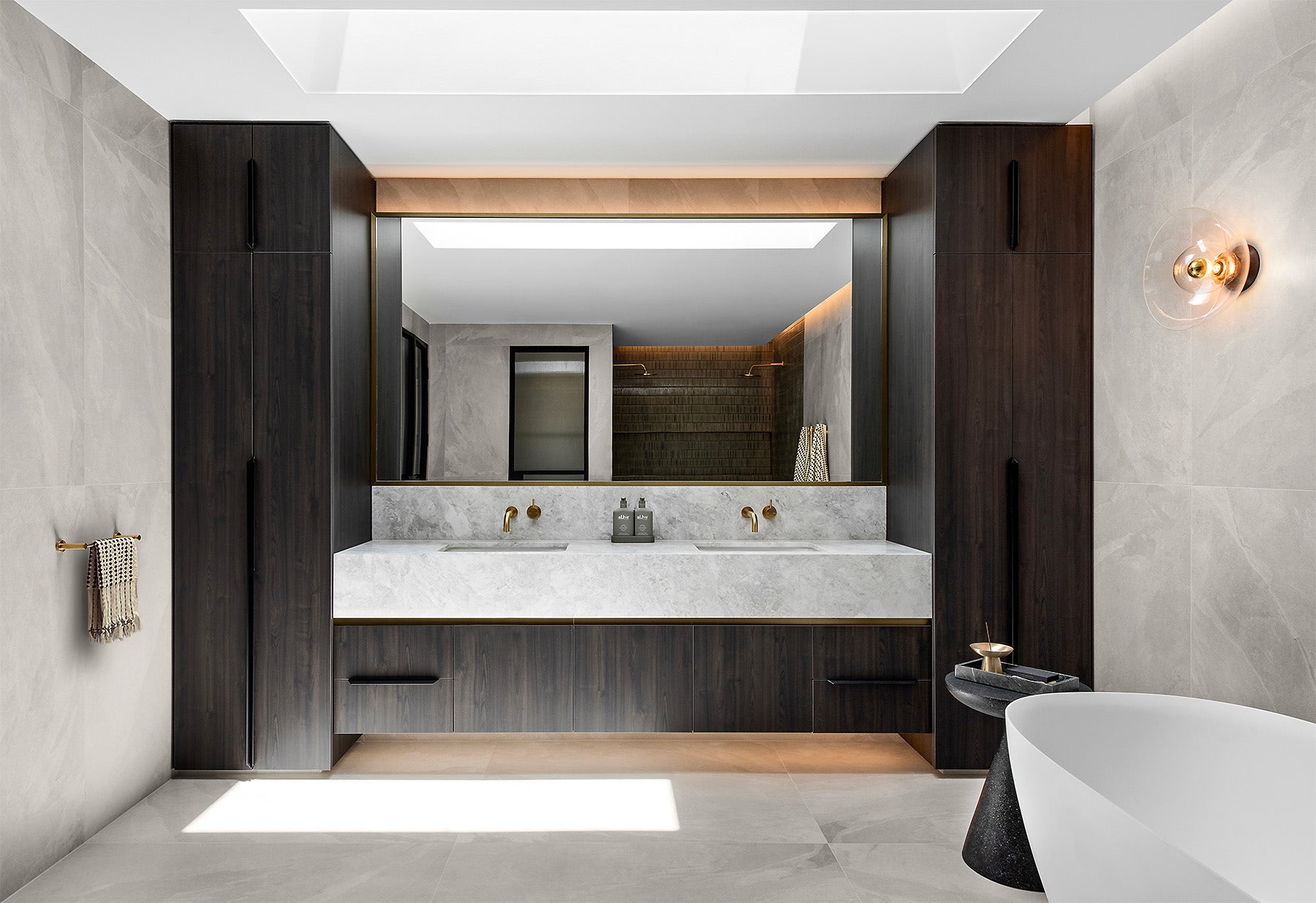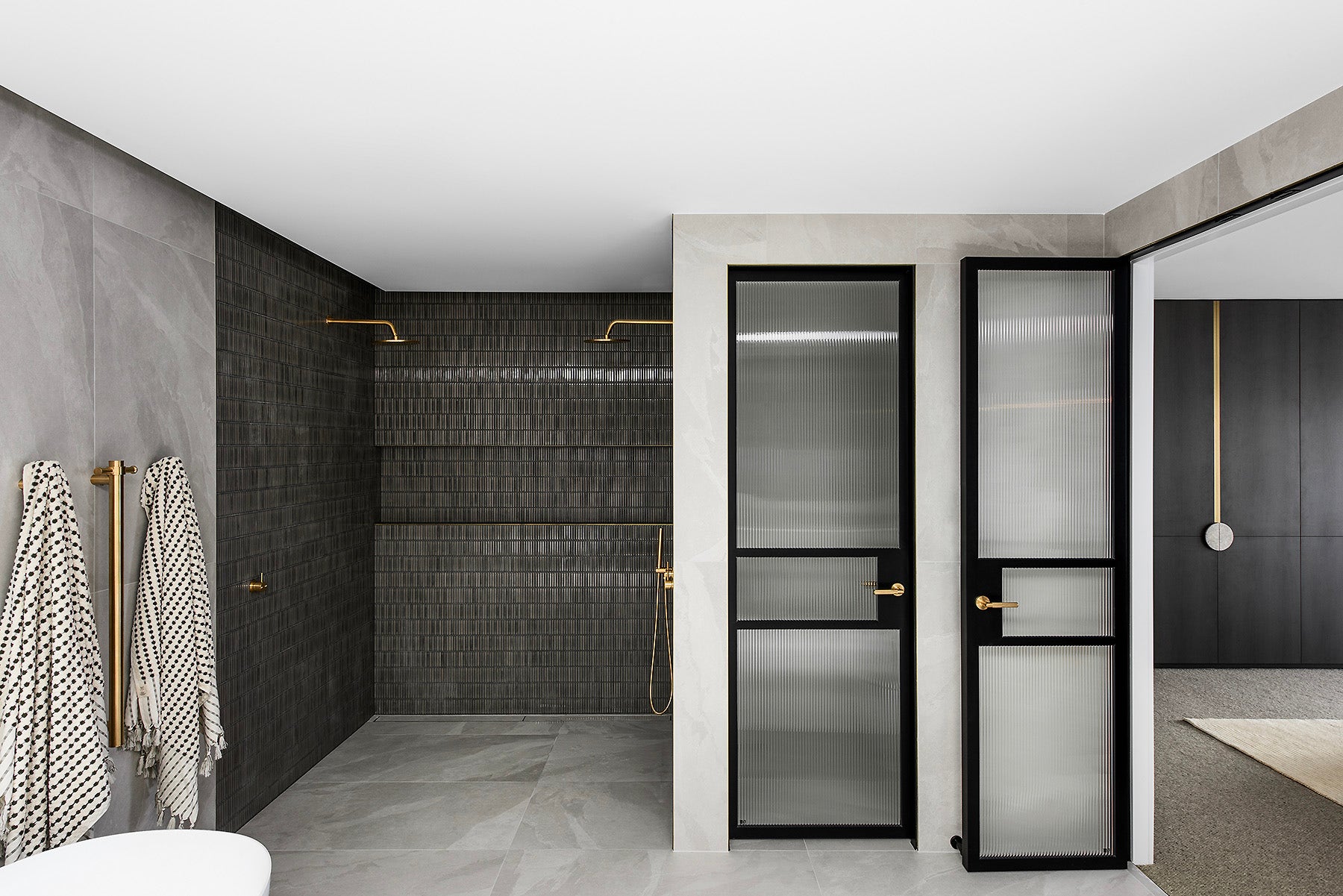 ---
Week 2: Living Room / Pool & Cabana / Pool Bathroom
A cool cabana, cocktails and poolside living is what we call paradise.
- Alisa & Lysandra
Living Room
If you're looking for a modern home that encapsulates luxury, comfort, and style all in one, you will not be disappointed!
Equal parts indoor-outdoor flow and tranquillity, the living area may just be the best room in the house for a quick escape from reality. An inviting L shaped modular sofa in a burnt amber hue offers hours of relaxation and is even better when paired with a glass of wine by the fireplace on a cool evening.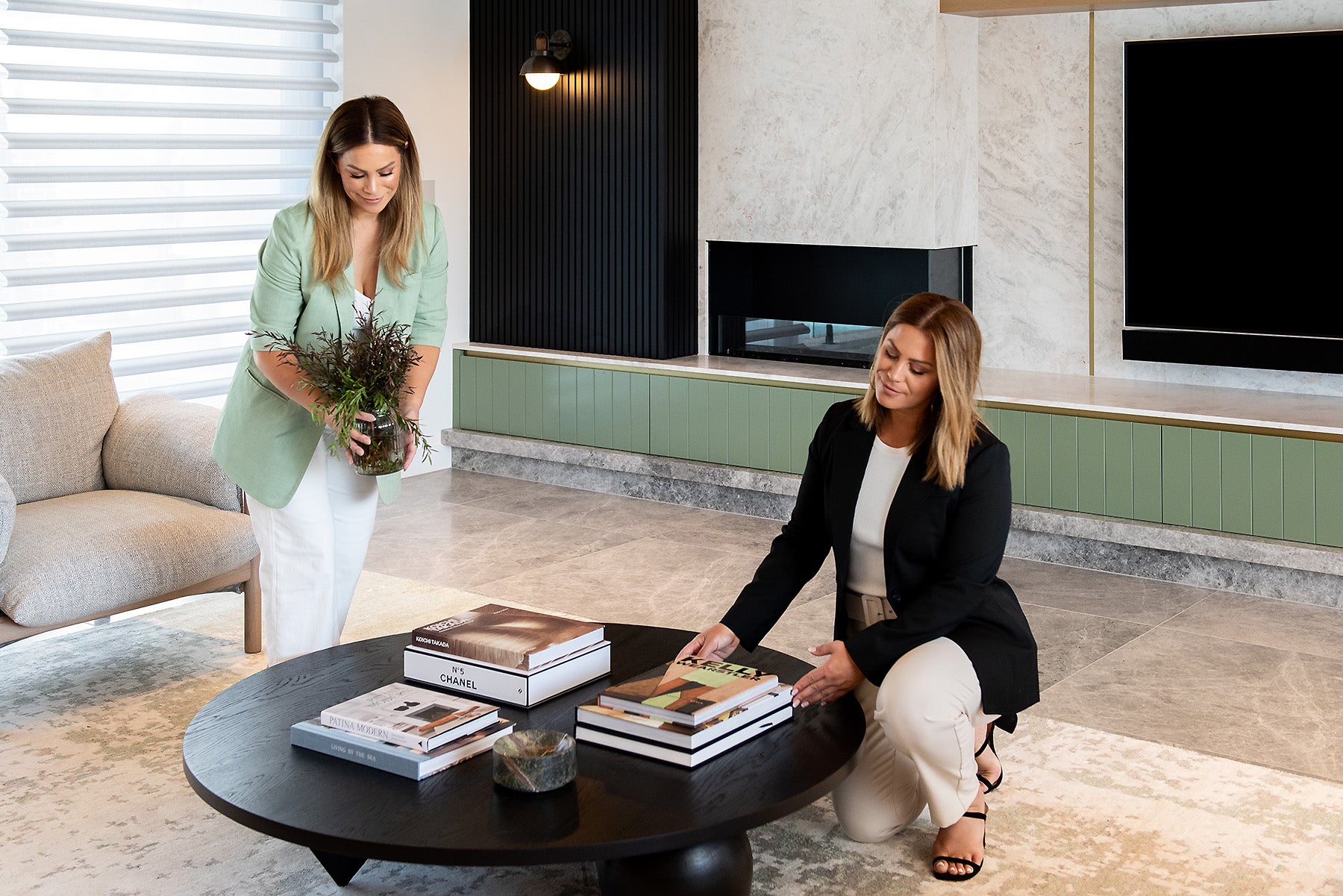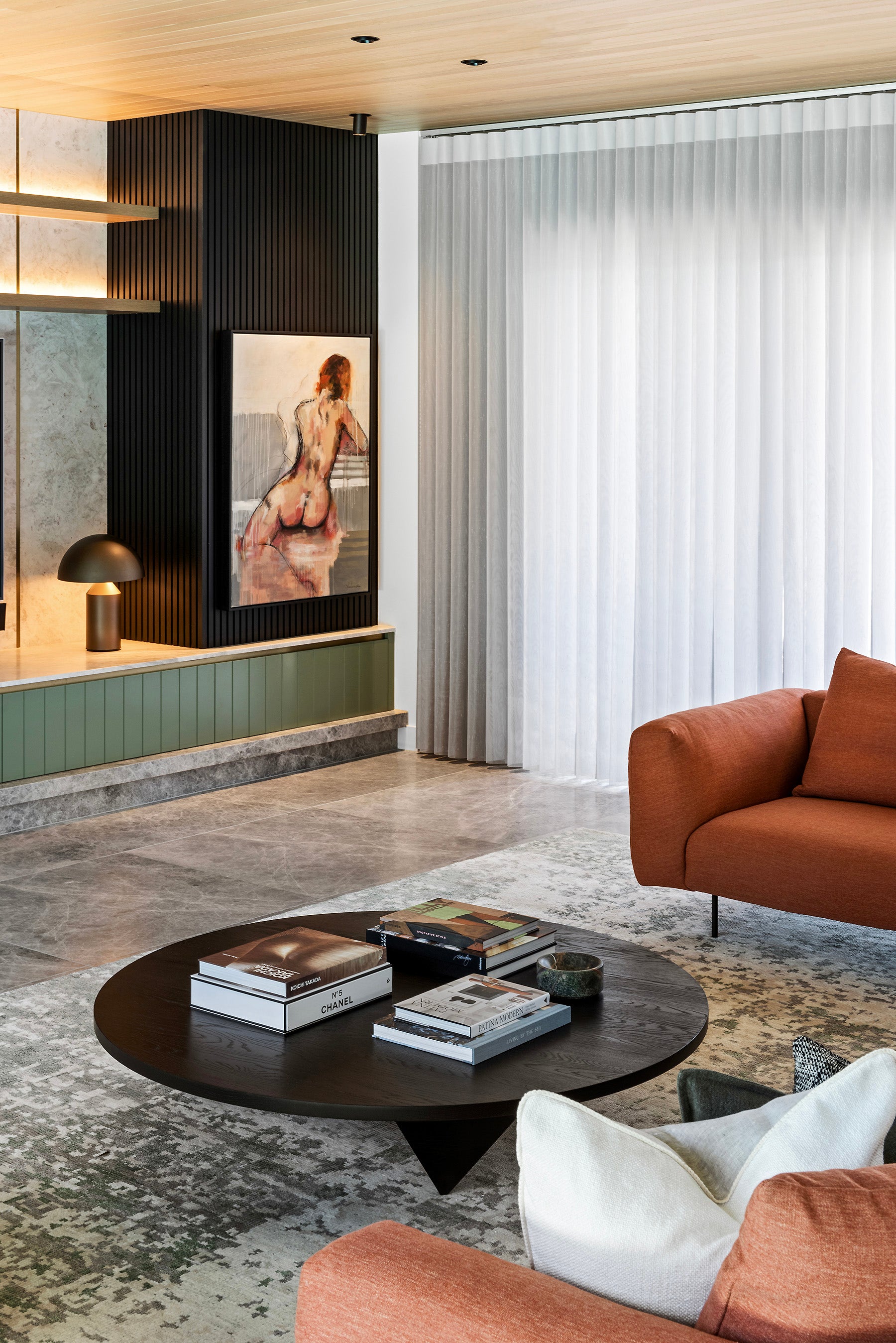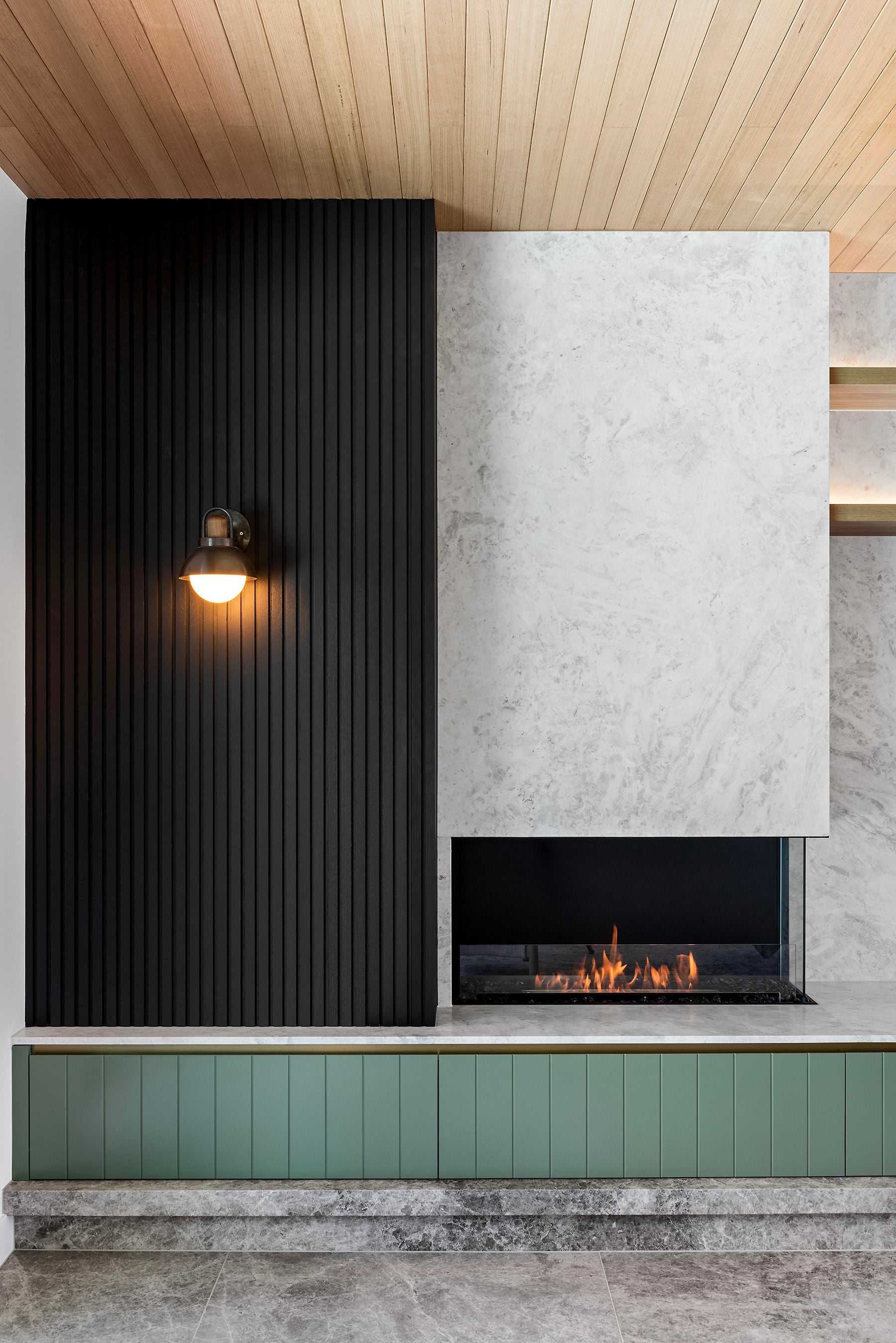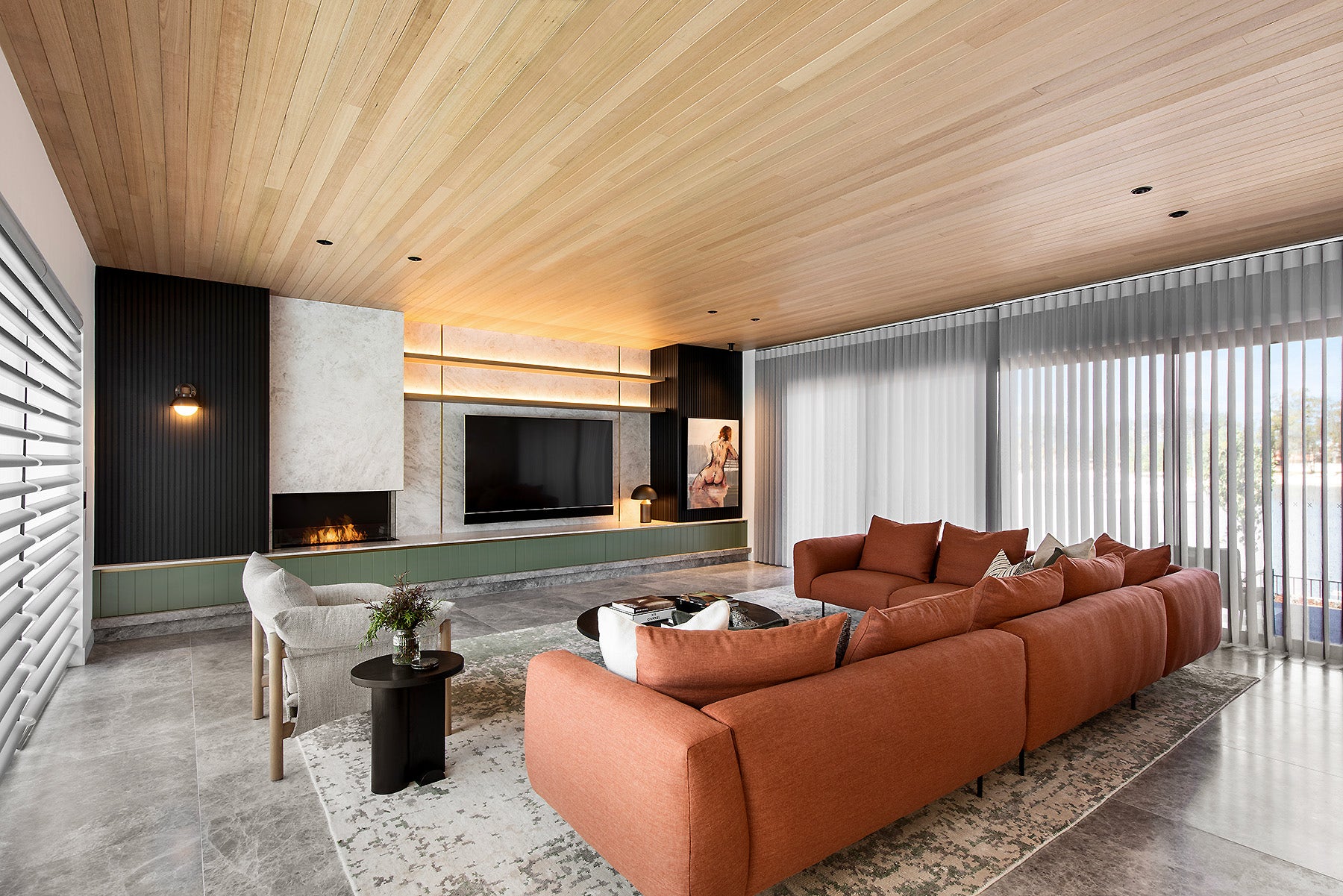 Pool & Cabana
Nothing says luxury quite like a backyard oasis!
For those looking to create their perfect outdoor paradise, furnishing it with the finest materials and modern elements makes it a true escape from everyday life.
In this dreamy poolside abode, an impressive cabana crafted from a mix of charred hardwood and spotted gum stands tall, providing a magnificent centrepiece for evenings spent lounging by the pool.
Styled with comfy white cushions and a concrete dining table, this outdoor living space is truly one of relaxation and grandeur.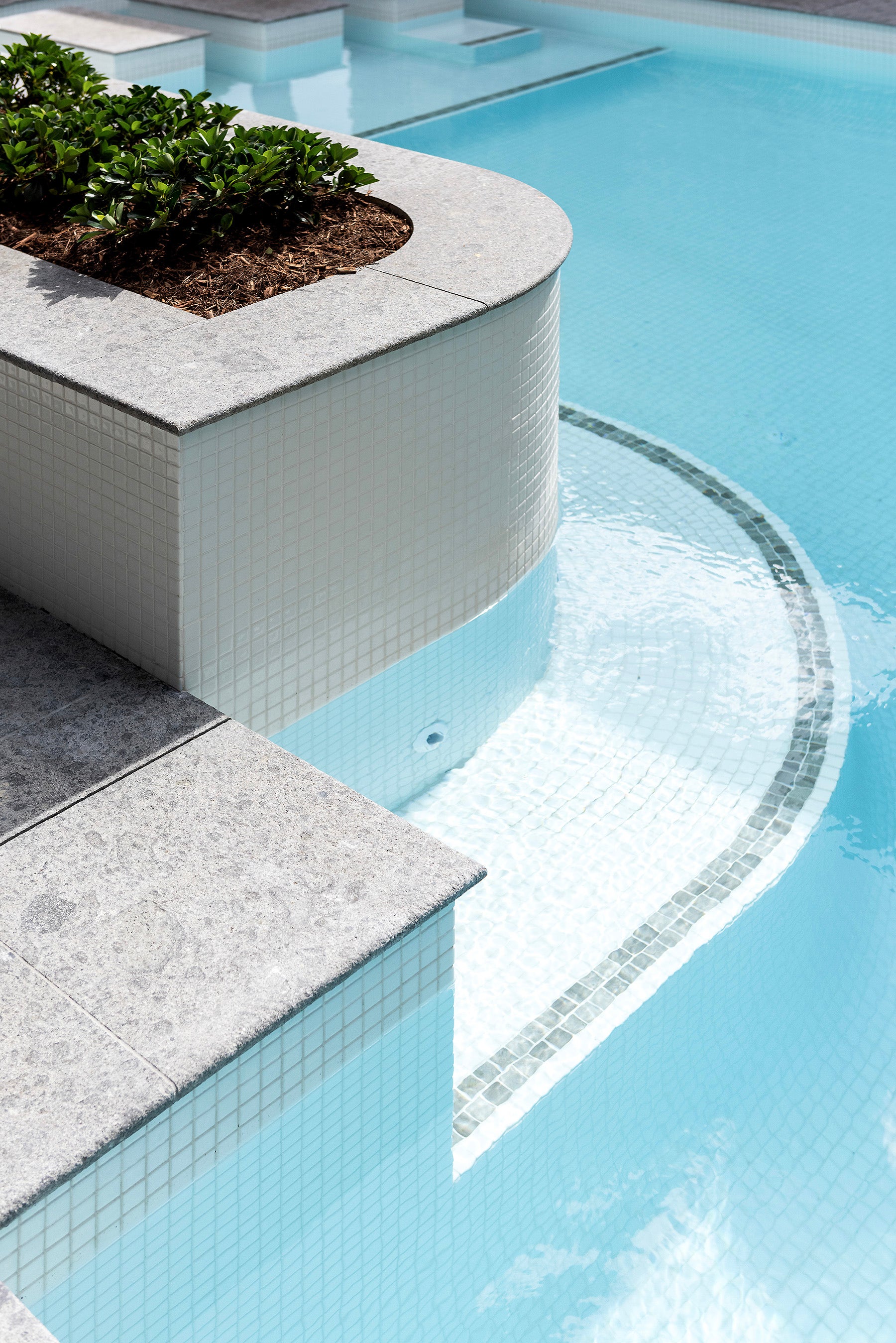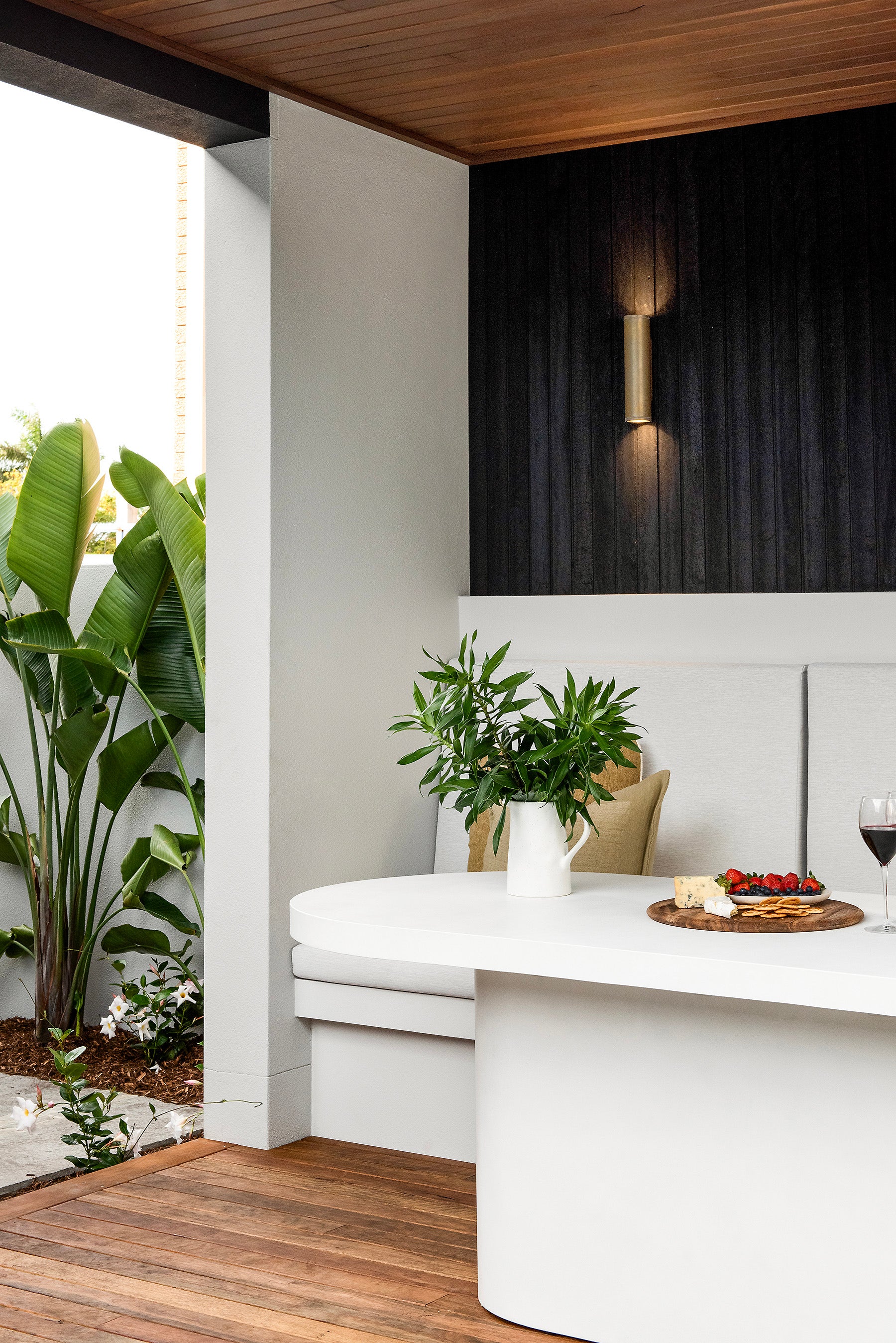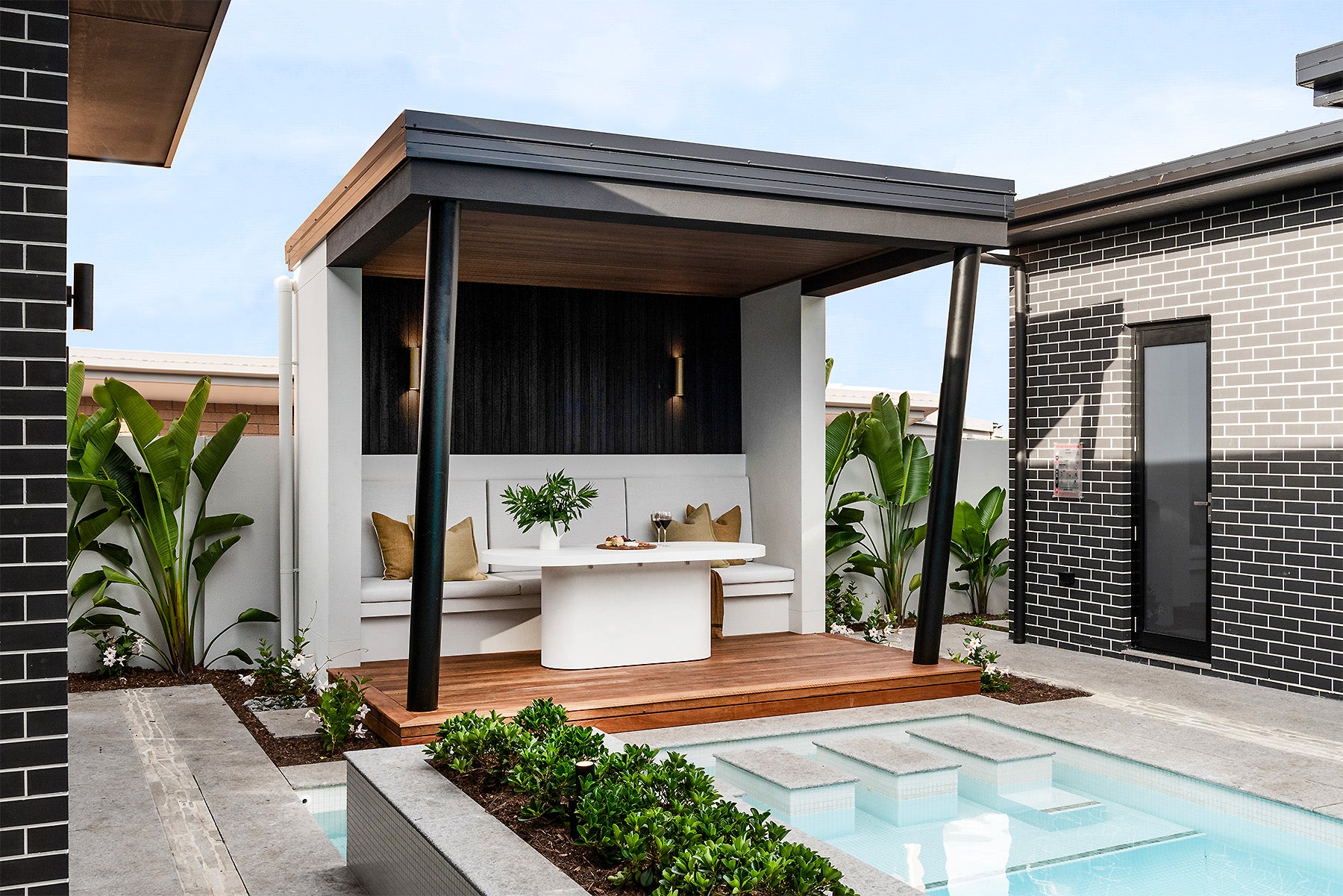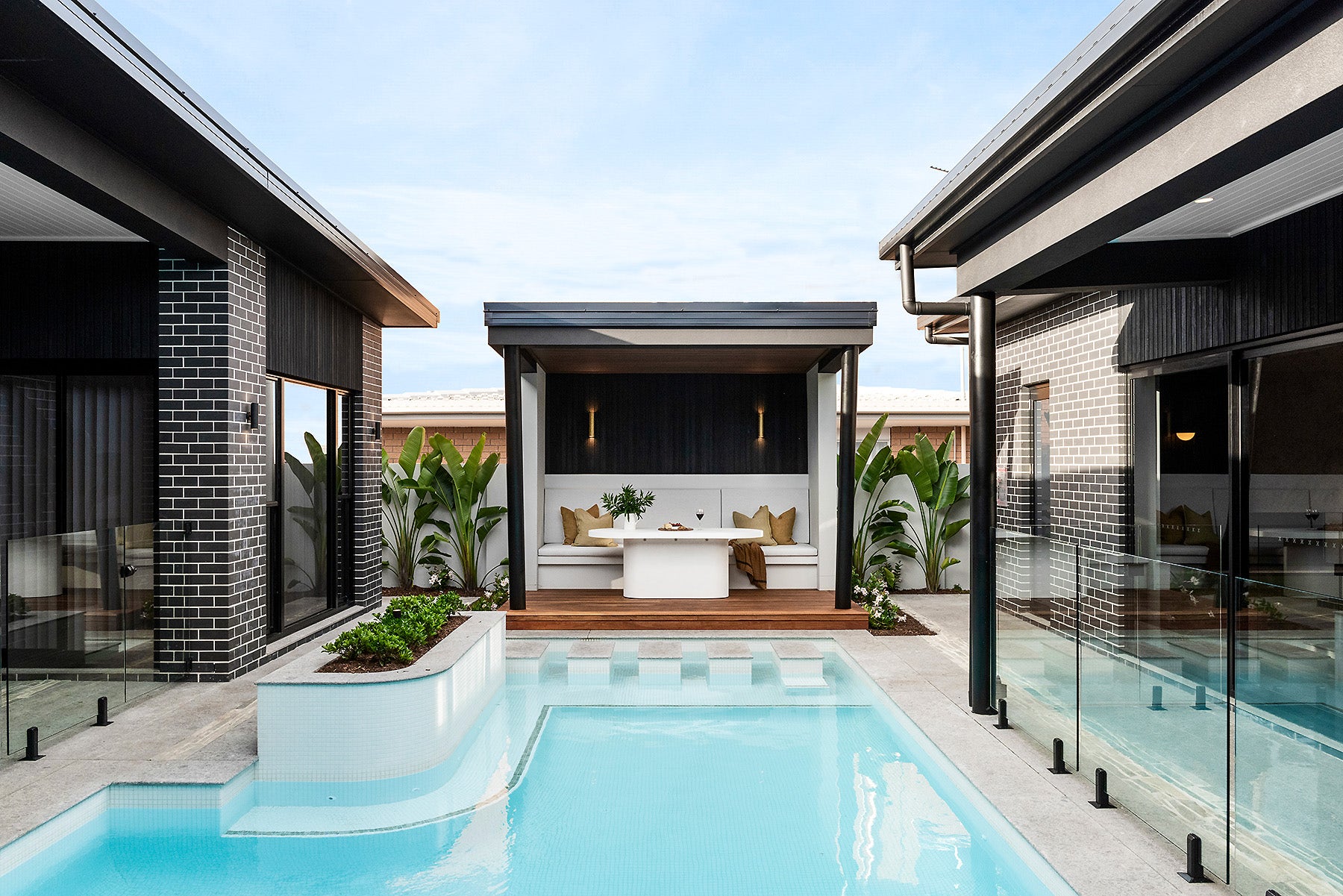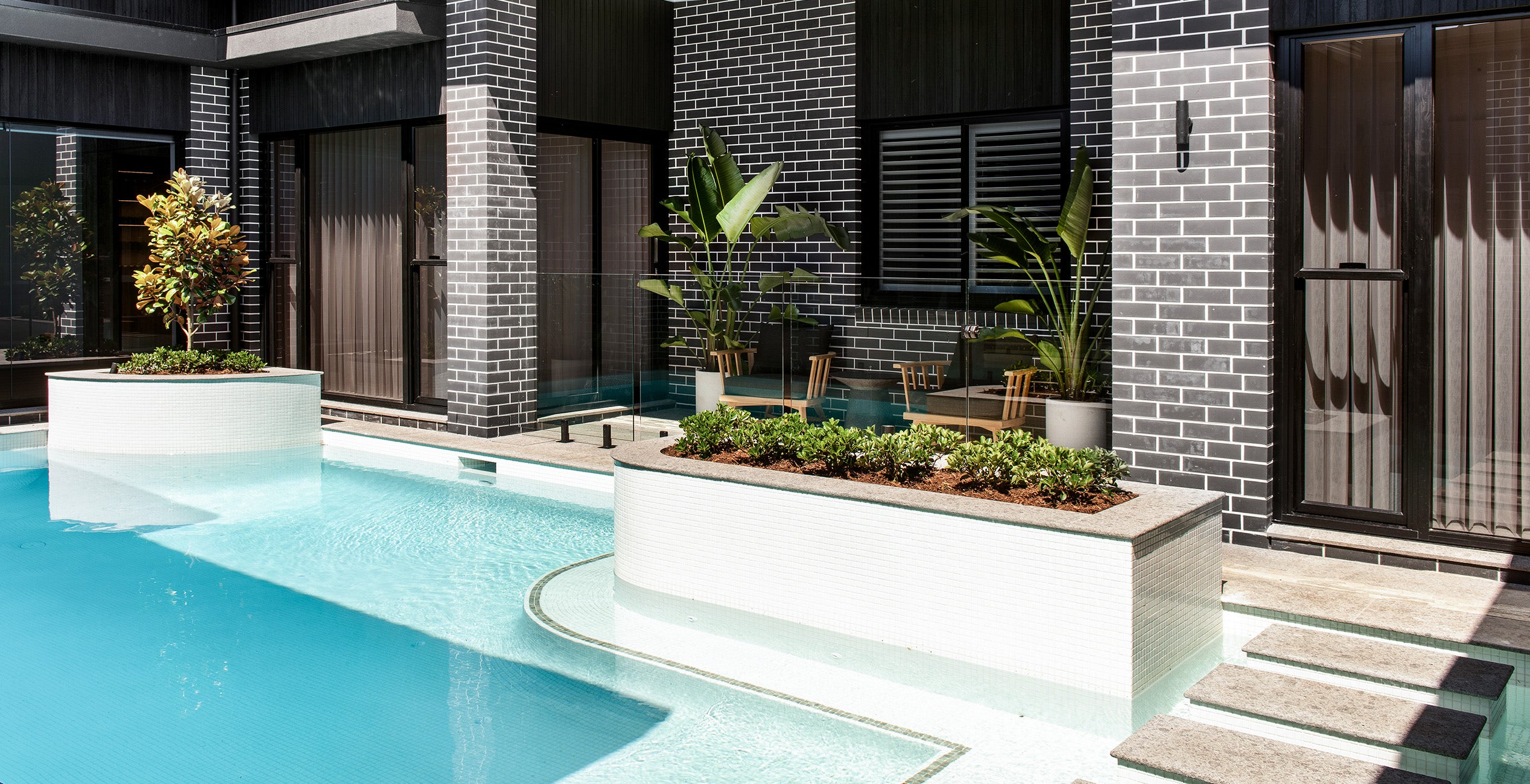 Pool Bathroom
In the adjoining outdoor bathroom, navy geometric tiles serve as the main showstopper, accentuated by walnut timber cabinetry, brass arches, and beautiful terrazzo-style flooring. It's all you could ever need for your own personal paradise!
Feature Wall Tiles: Artisan POCO 200x200 Navy
Floor & Wall Tiles: Rhapsody Staccato 400x400 Mist (special order available in-store)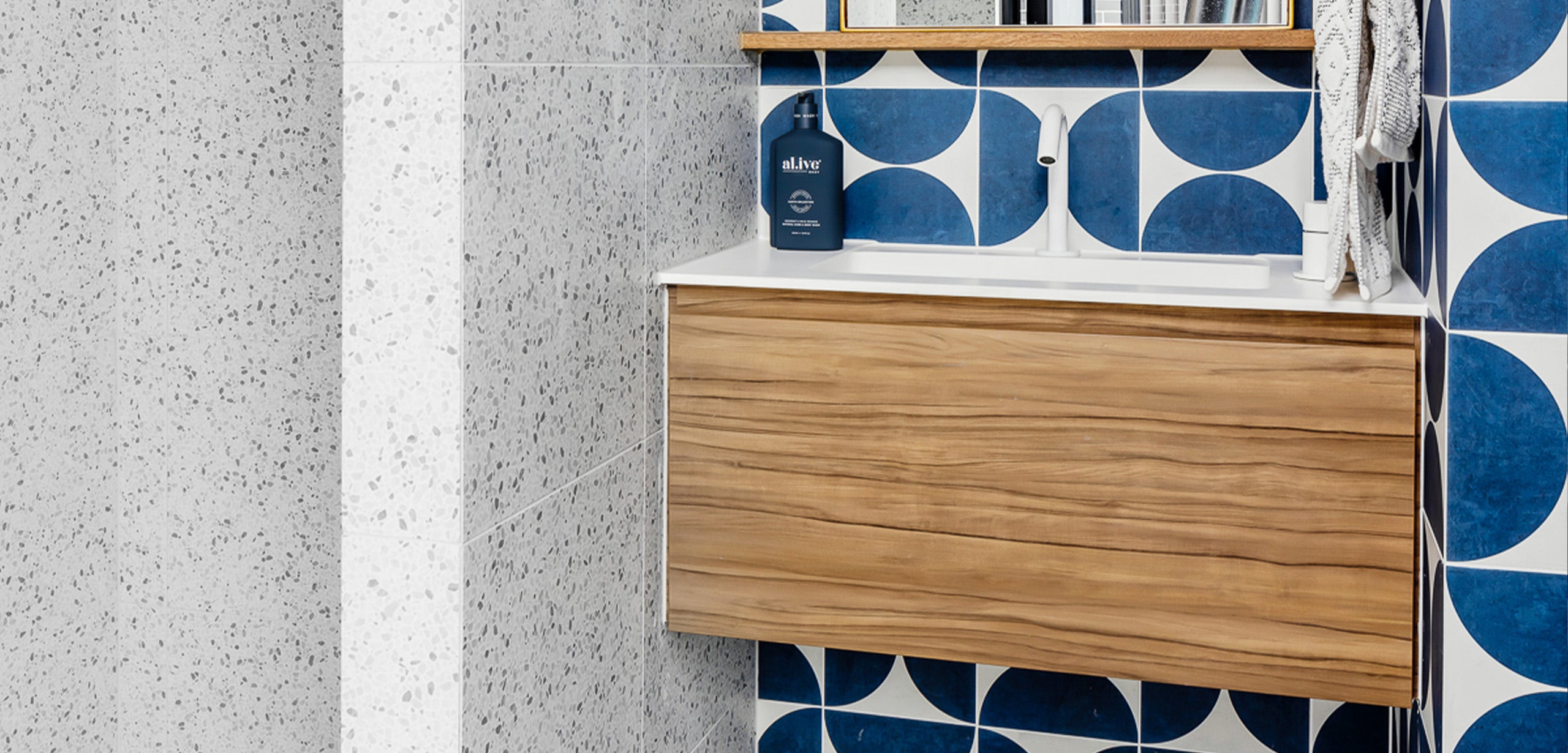 ---
Week 3: Office / Courtyard Garden / Powder Room / Laundry
Tall, dark and handsome – that's how we're describing this sophisticated office (not the man) of our dreams!
- Alisa & Lysandra
Just another day at the office!
The vision of creating a contemporary office that inspires could easily have been nothing more than a dream, but with the right design approach, it has become an opulent reality.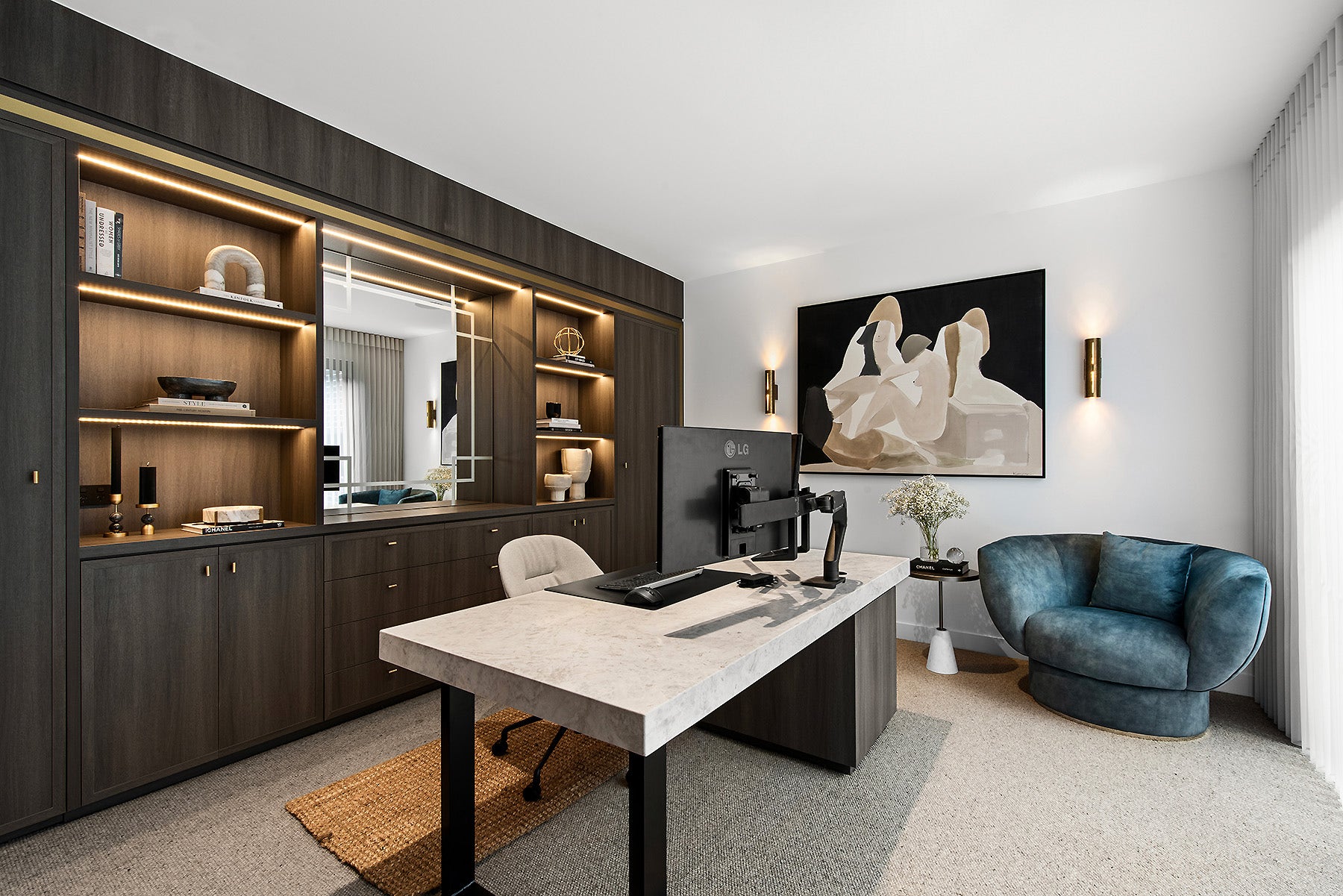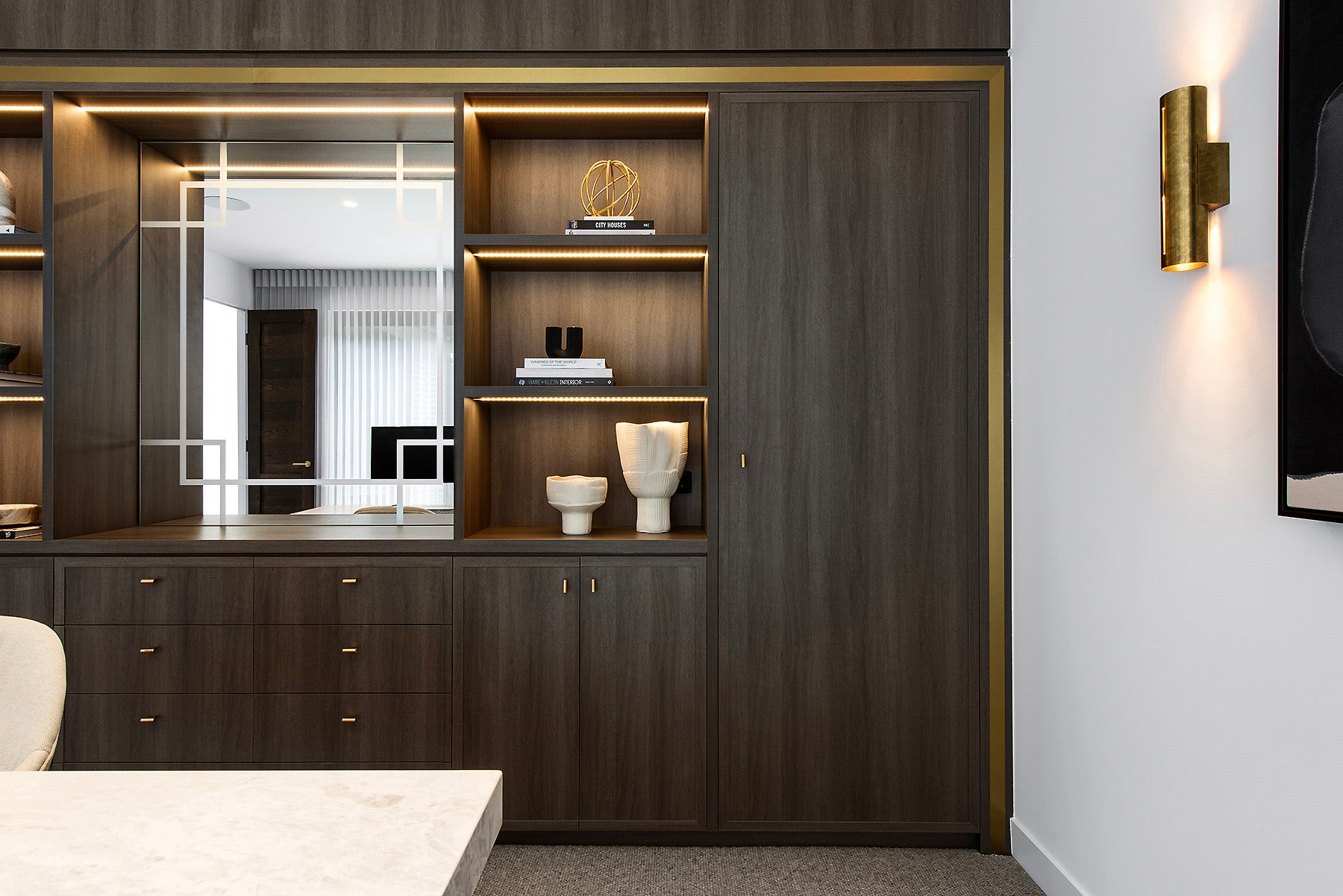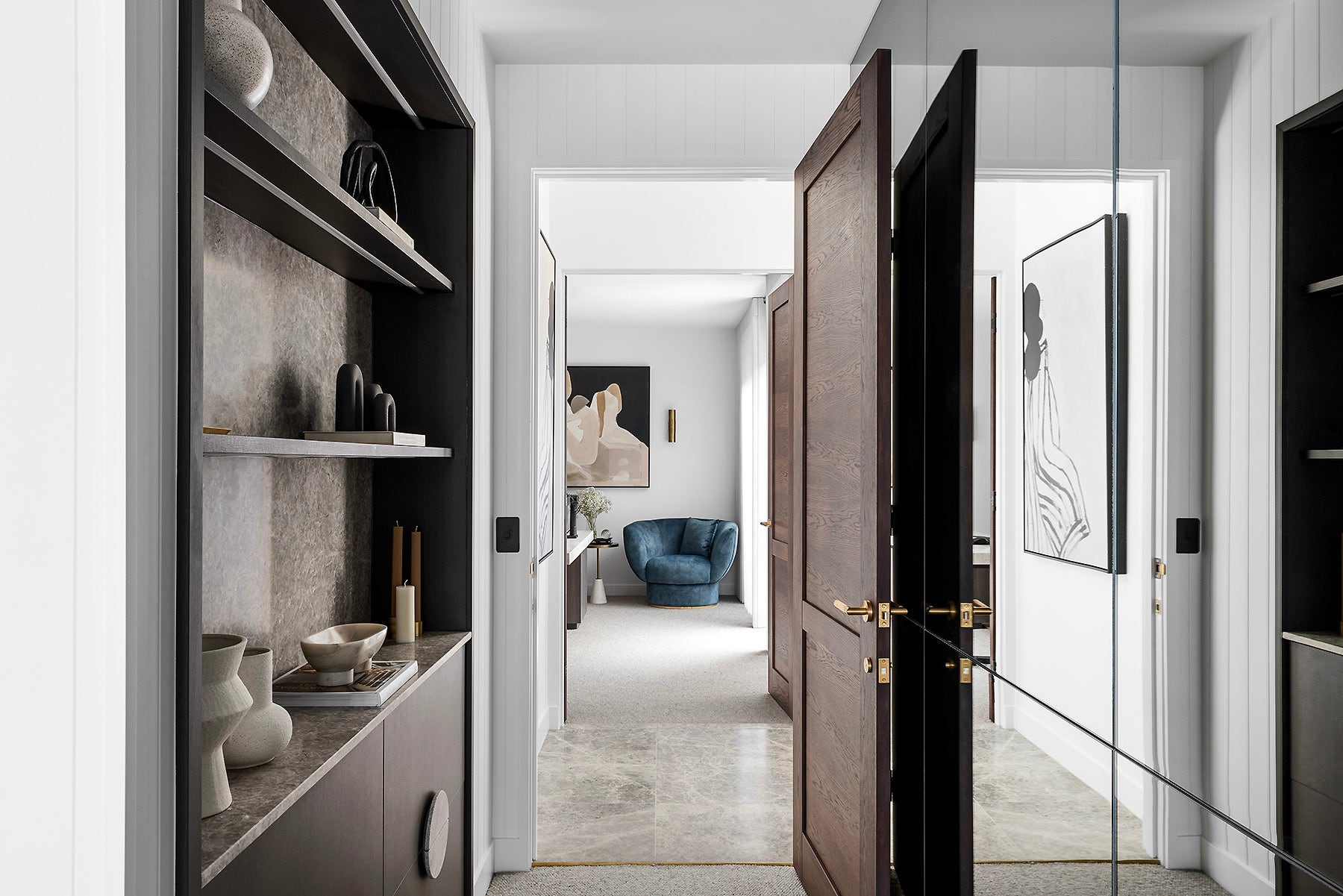 This sleek and sophisticated office reflects the modern aesthetic, drawing visual inspiration from the masculine tones of dark stained timber and luxurious details like the marble benchtop in Lorde White. A feature wall with bespoke cabinetry adds an edge to the space while an artfully placed mirror serves as an apt reflection that brightens up the room. Nature remains a key part of this setting even within this urban landscape– sliding doors open directly onto a lush courtyard, providing an extra touch to this finely crafted office.
Powder Room
The powder room of this home was designed to bring a sense of darkness and drama, balanced by thoughtful touches of luxury.
Matte black mosaic tiles form the hero of the space, creating a moody yet elegant atmosphere. A luscious marble benchtop and splashback in Lorde White evoke an air of sophistication, while the limestone tiles in New Savior bring texture and visual interest.
Finishing off the look is the gold detailing, adding that hint of luxury!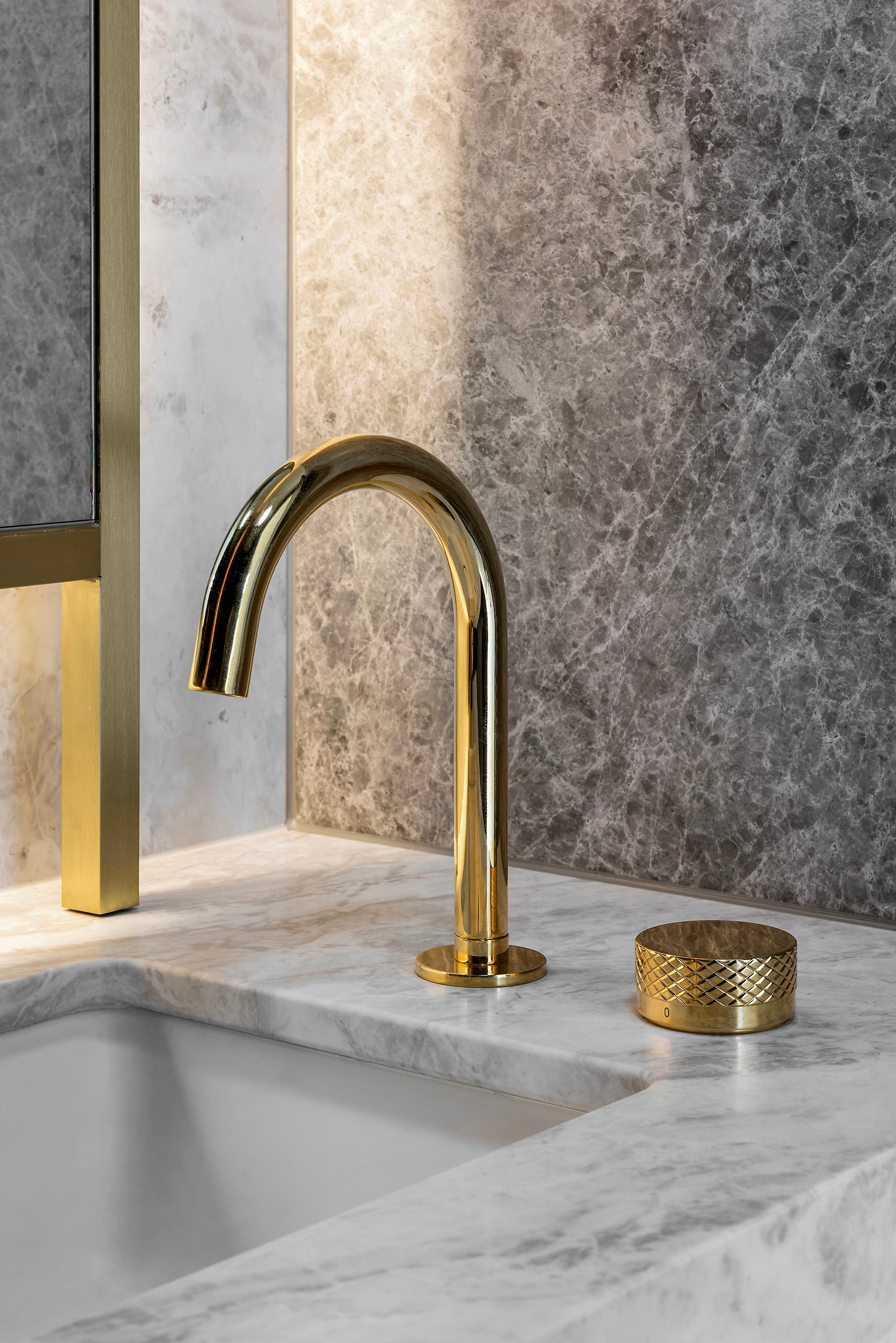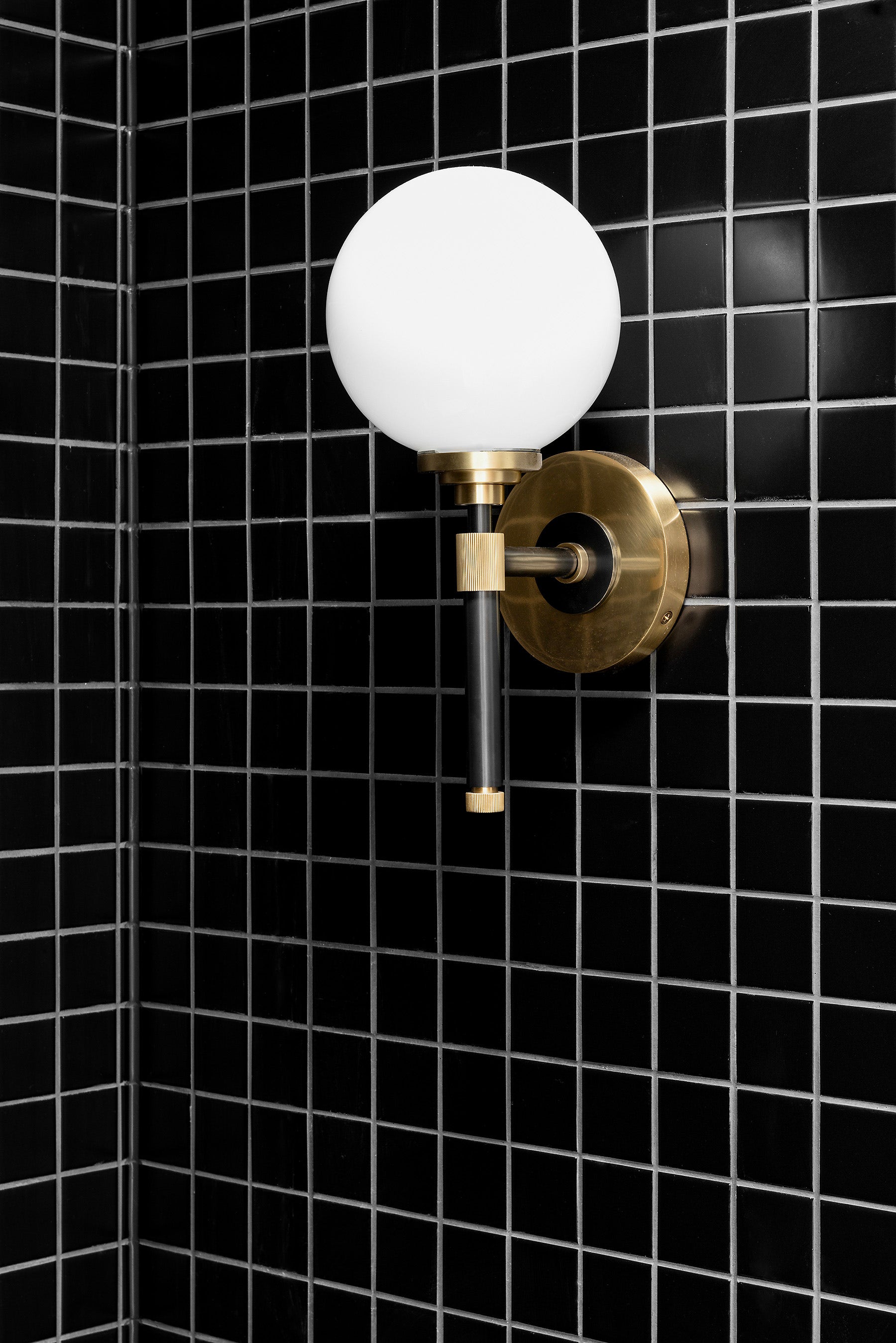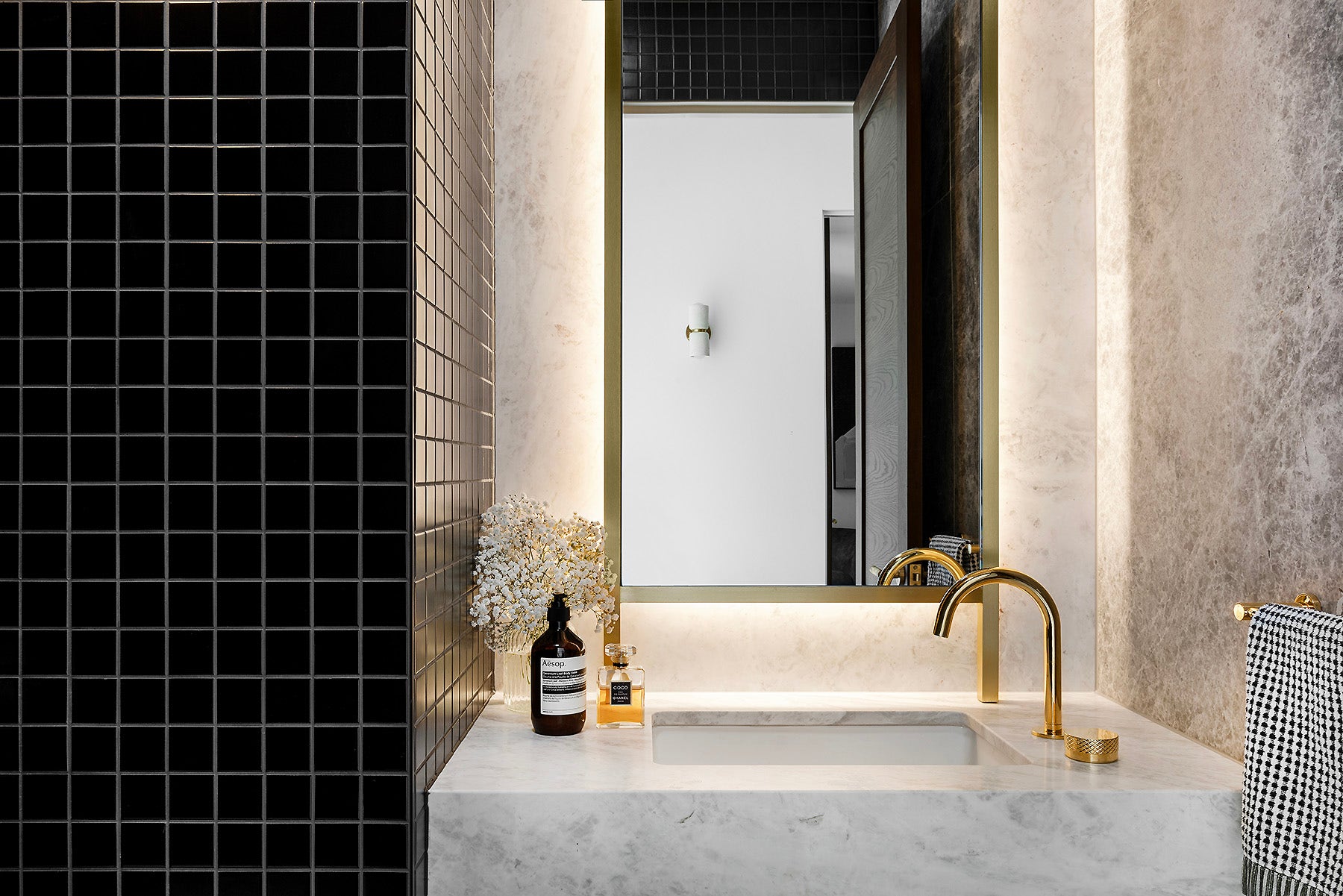 Laundry Day!
In the laundry, the custom timber joinery offers plenty of storage as well as warmth and texture, elevating its overall charm.
Having a big laundry is the number #1 must for me, when you've got children and you have all their clothes to wash…and you live in your laundry a lot of the time. This is the dream laundry! – Alisa
---
Week 4: Bed 2 & Ensuite / Bed 3 & Ensuite / Guest Ensuite
We landed in heaven designing these three dreamy bedrooms with equally blissful ensuites!
- Alisa & Lysandra
Dreamy bedrooms and blissful bathrooms coming right up!
Designing a bedroom sanctuary and stylish ensuite for two daughters was an exciting task! With so much time being spent in the bedroom, we wanted to make sure each room looked beautiful and encapsulated the personality of the girl it belonged to.
- Alisa & Lysandra
Bedroom 2 & Ensuite
Stepping into bedroom two is like entering a sanctuary; the natural elements, neutral tones, and luxurious touches all blend perfectly to create an atmosphere that is both warm and calming. Accents of rattan oak furniture give the room texture, while the artwork and palm wallpaper add a subtle hint of femininity. The real showstopper in this room, though, is the custom cabinetry framing the bed.
It's curvaceous arches, recessed open shelving, and detailed panelling all come together in perfect harmony – it's enough to make you want to pack up your bags and move straight on in!
As if that wasn't enough luxury already, we've also included an ensuite bathroom that's both stylish and playful with its brushed gold finishes and patterned soft terracotta tiles behind the vanity. And who could forget about that oval freestanding bathtub or rain showerhead – truly the best of both worlds!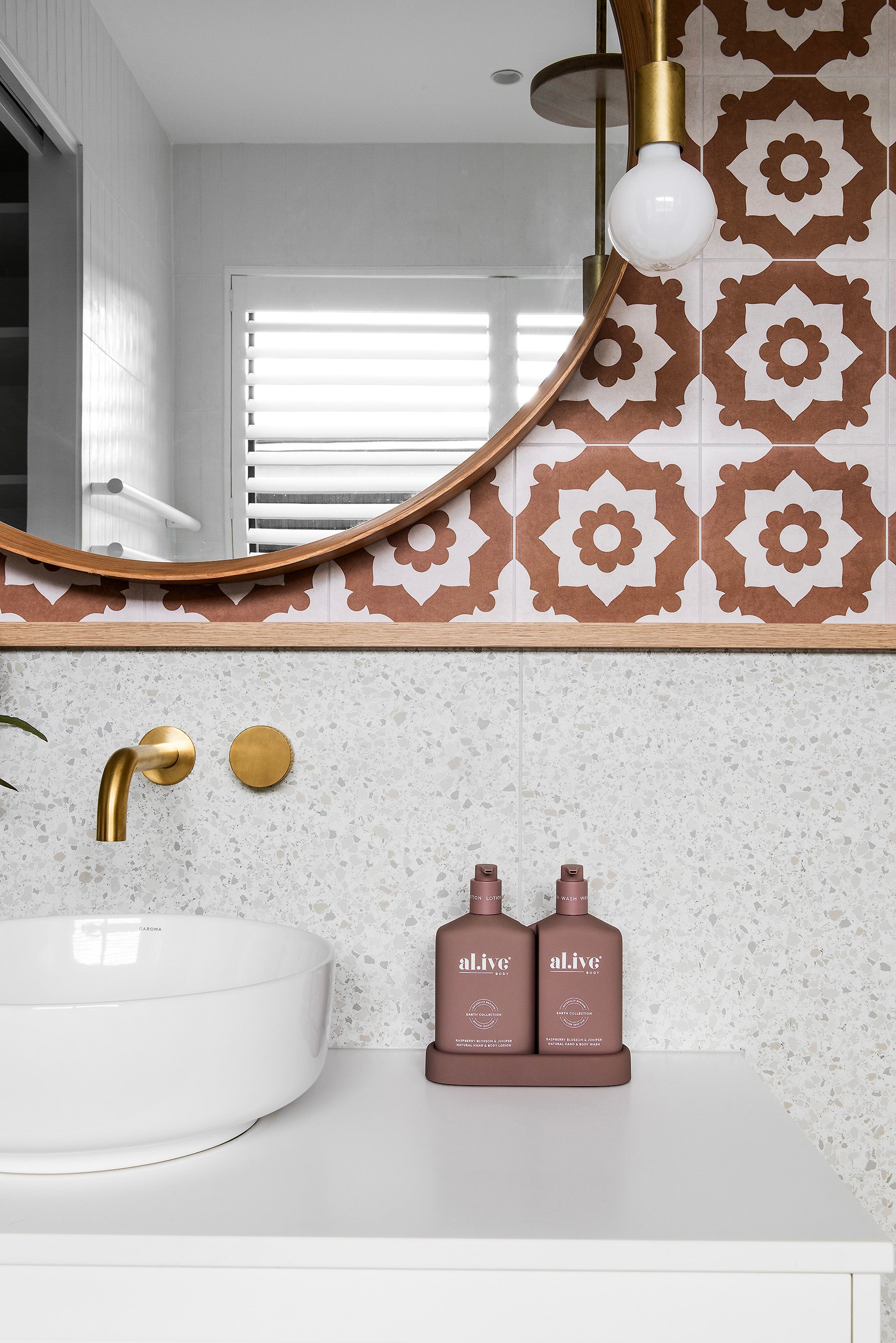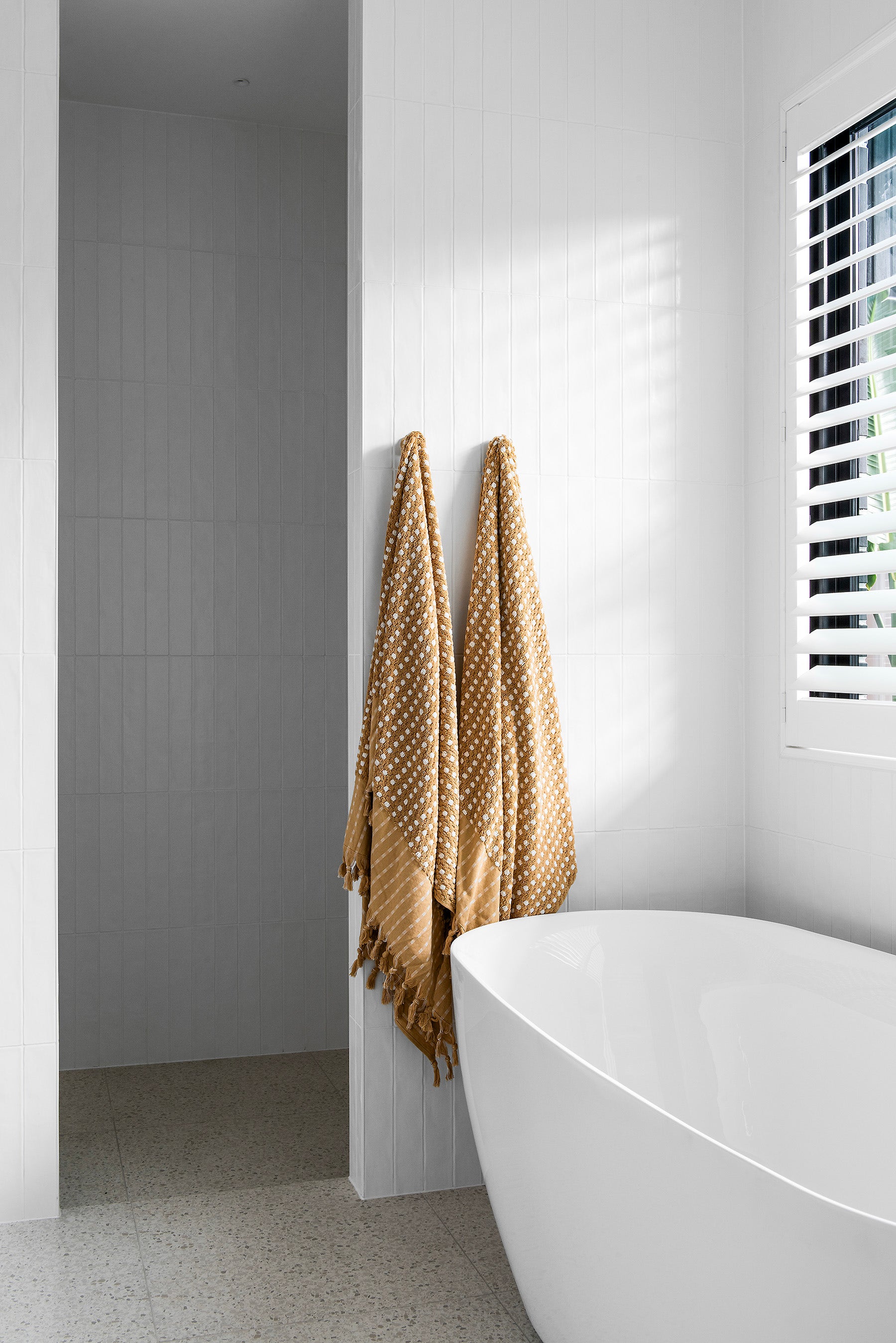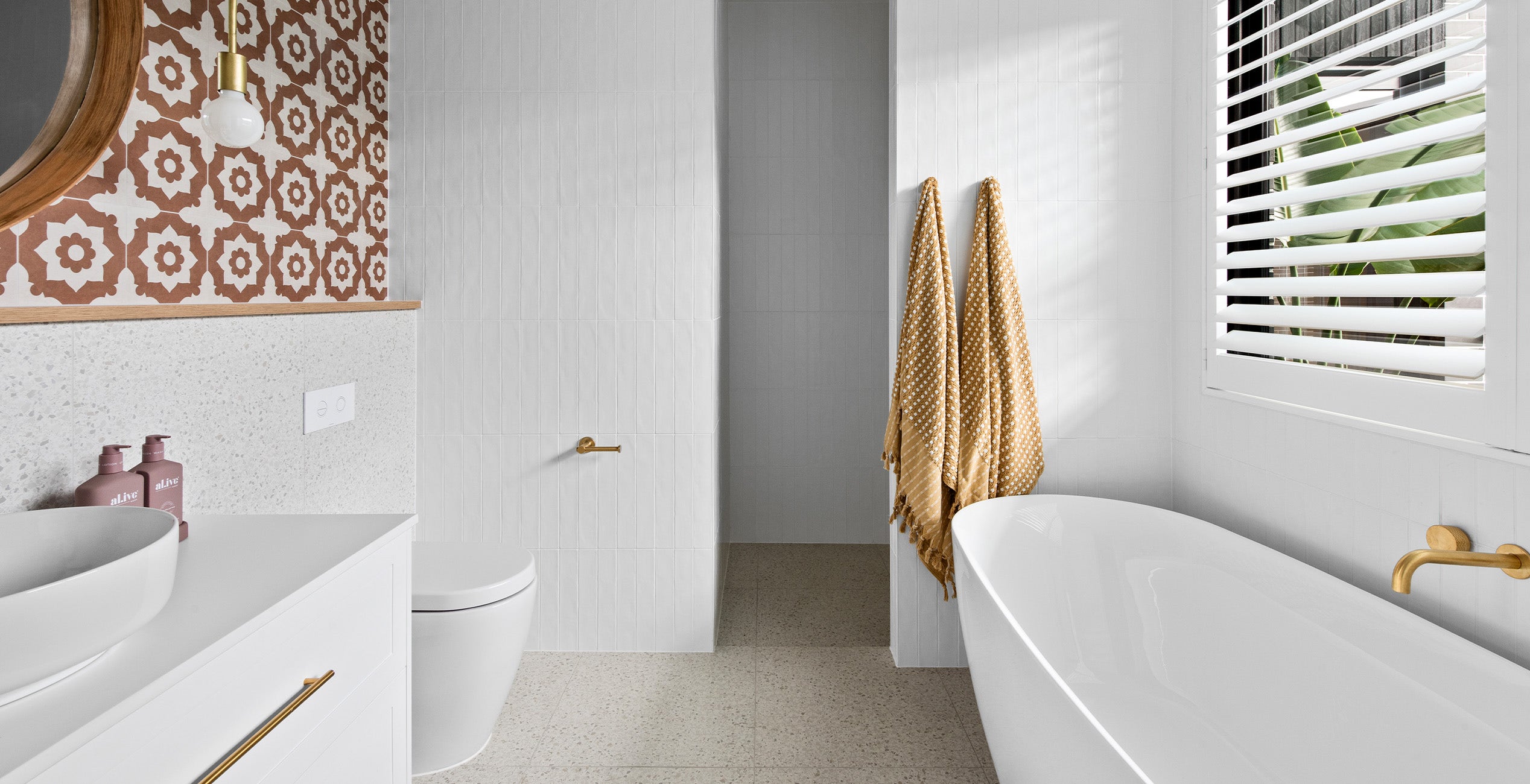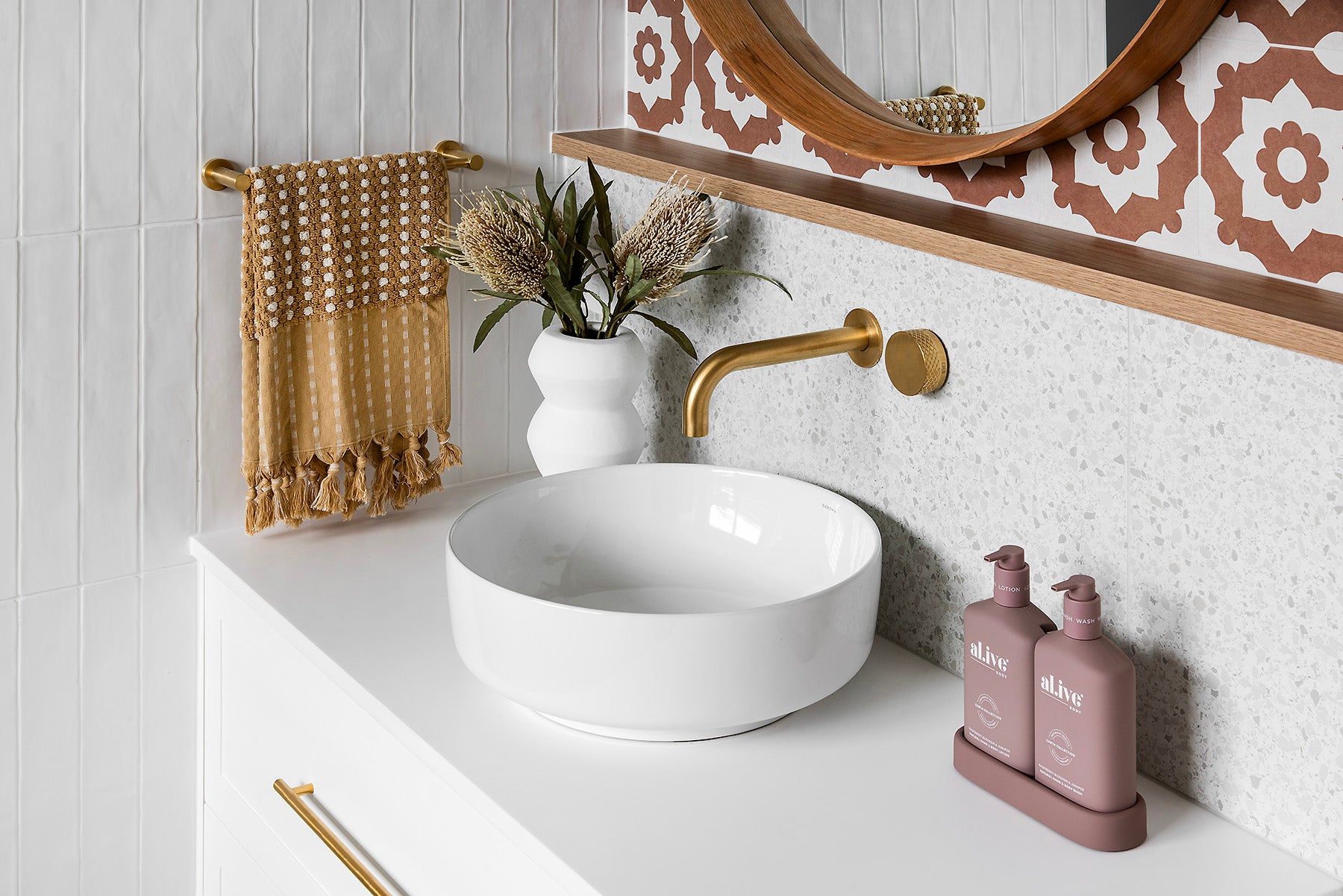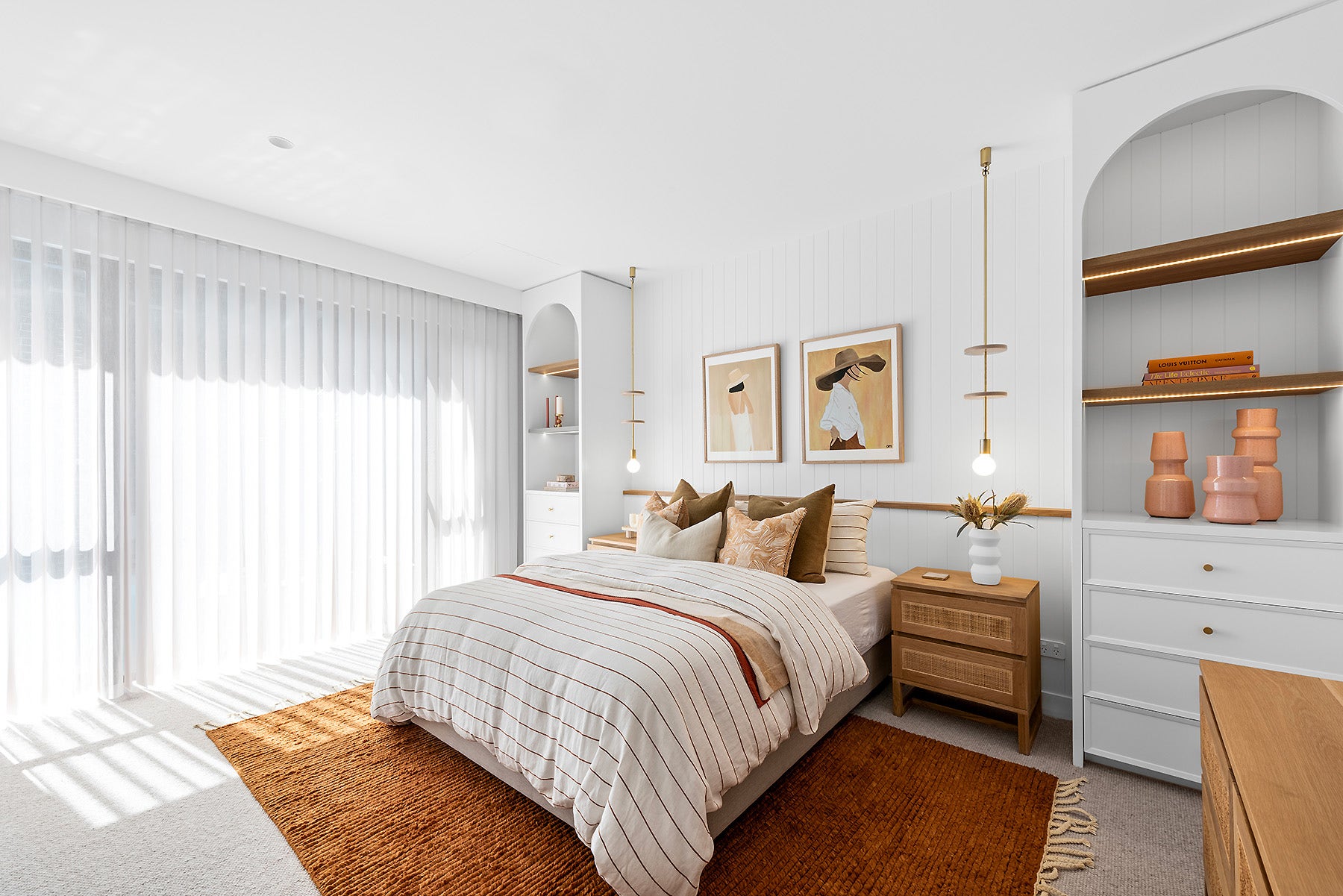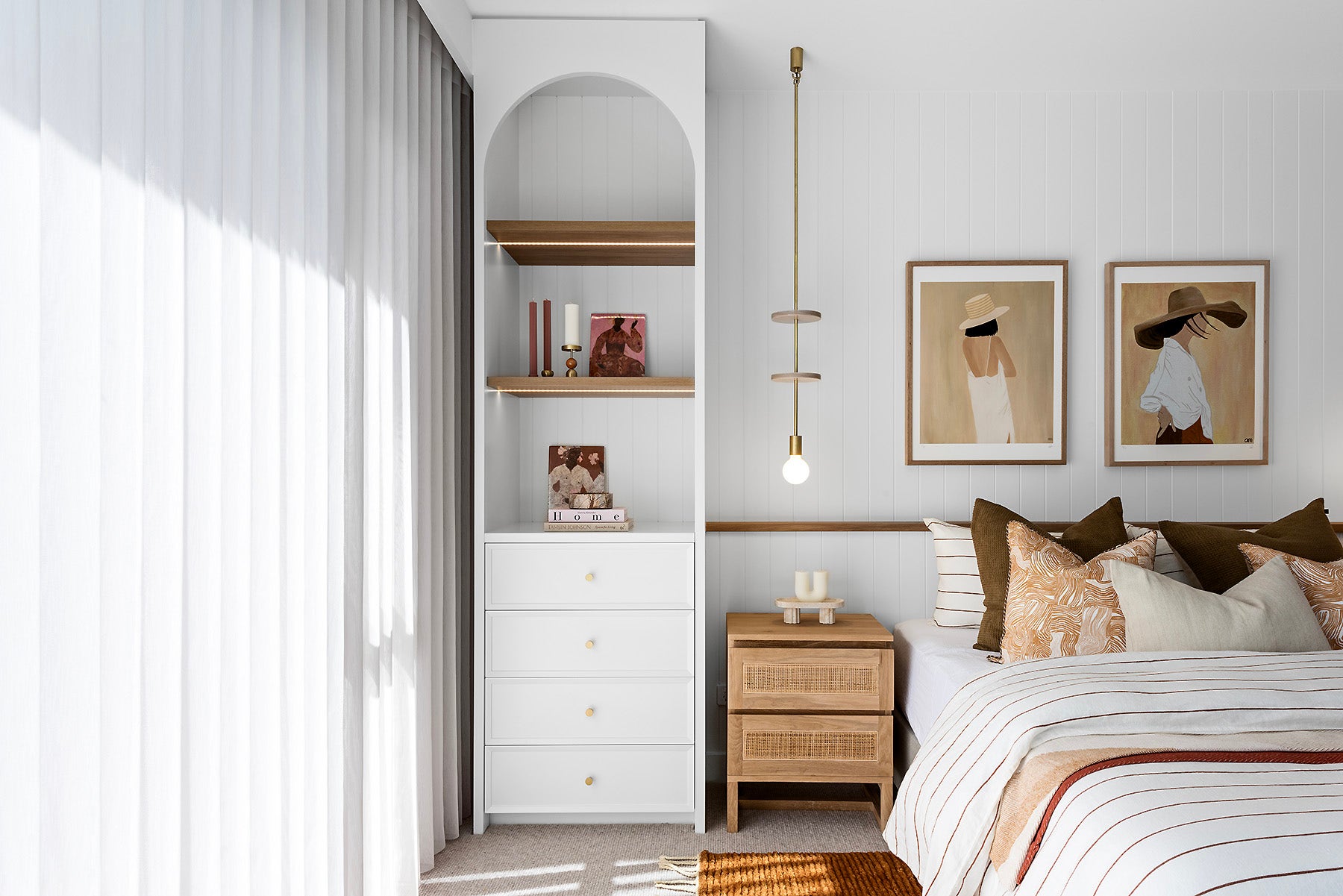 Bedroom 3 & Ensuite
A relaxed, yet refined aesthetic defines bedroom three.
A sophisticated combination of warm timbers and brushed gold creates a dreamy contemporary retreat. An expansive arched mirror and rattan bedhead anchor the space while white panelled walls create an interesting backdrop.
The ensuite offers an equally tranquil vibe with vertical panelling along the vanity and walls, as well as a playful pop of peacock mosaic finger tiles for a bit of colour.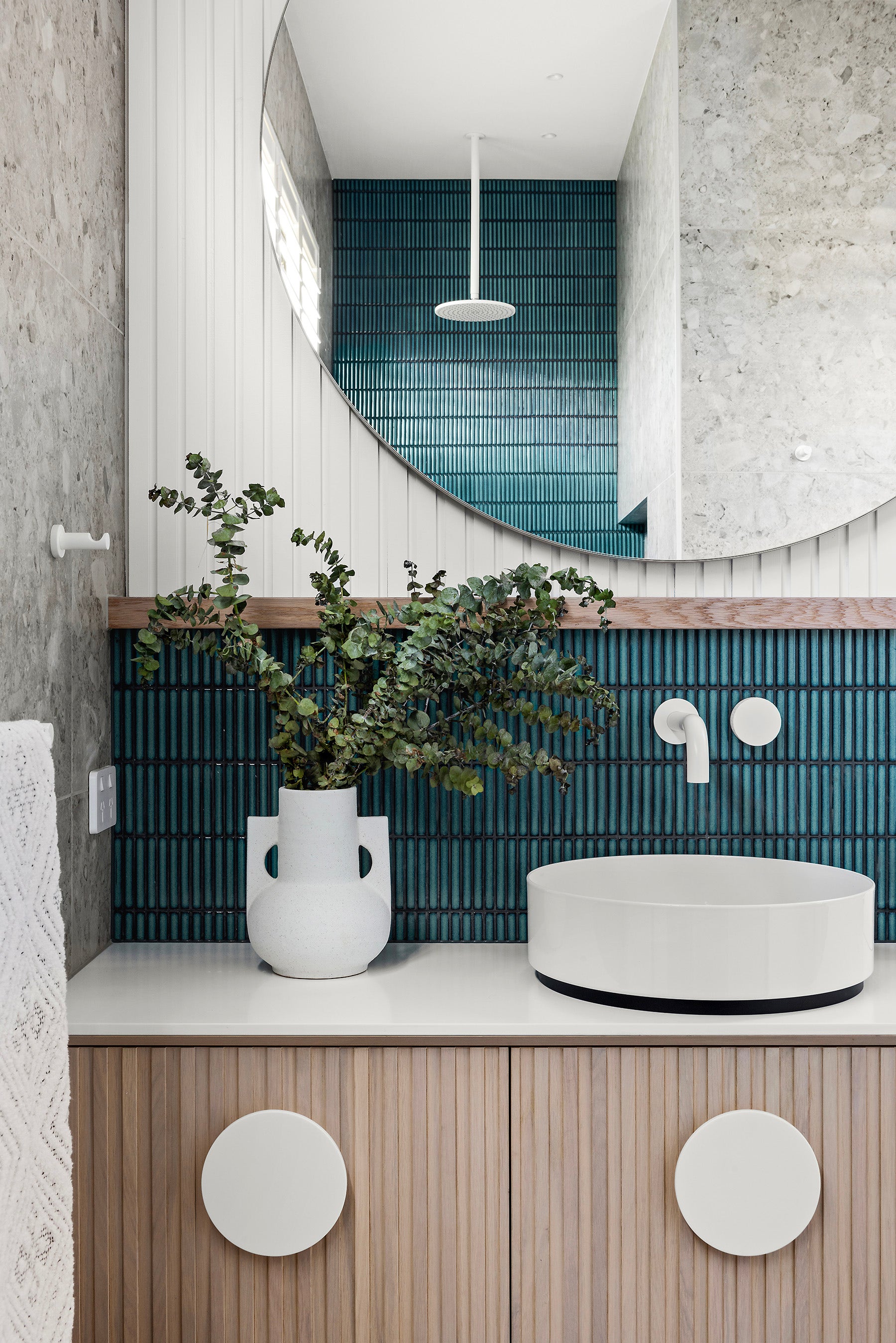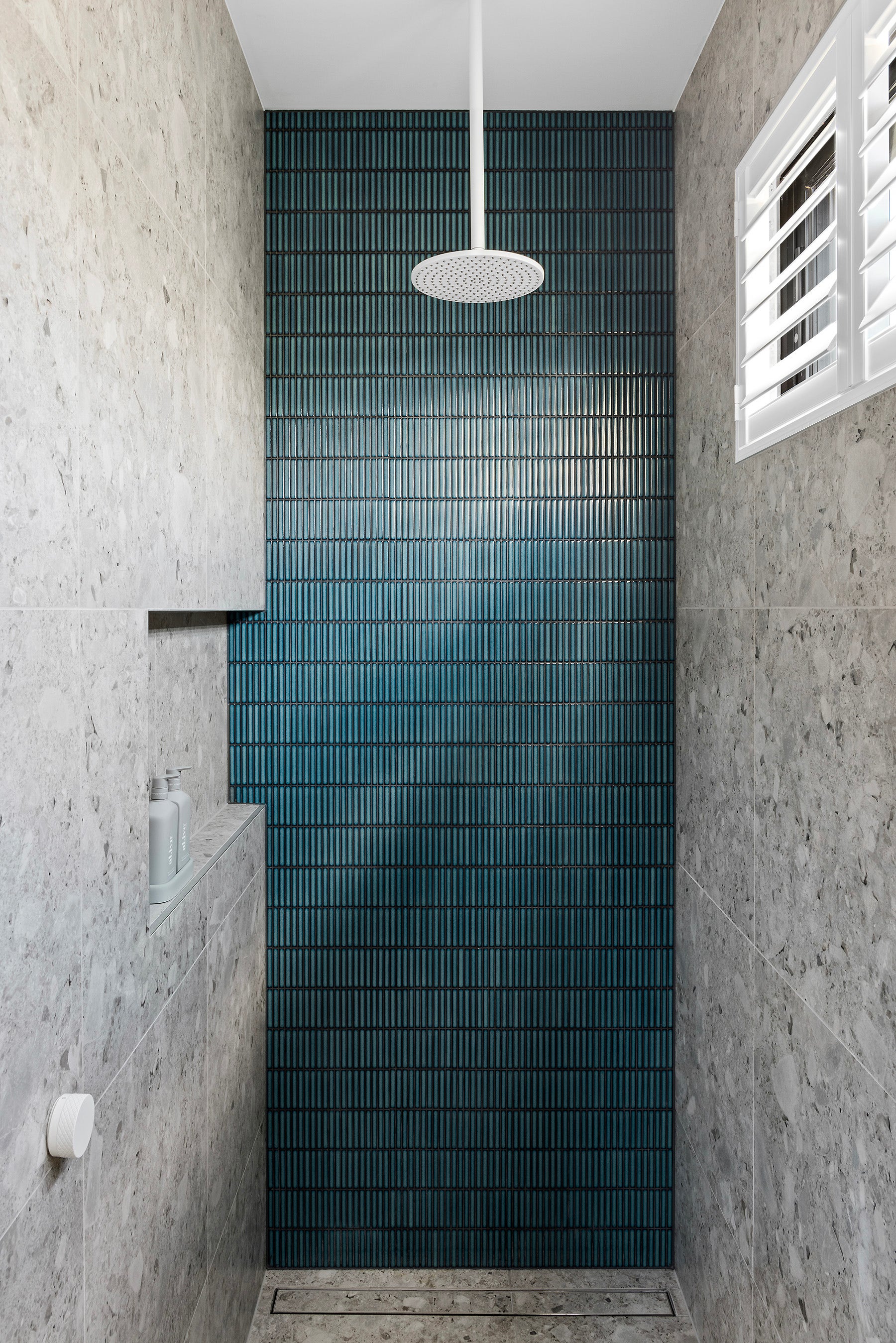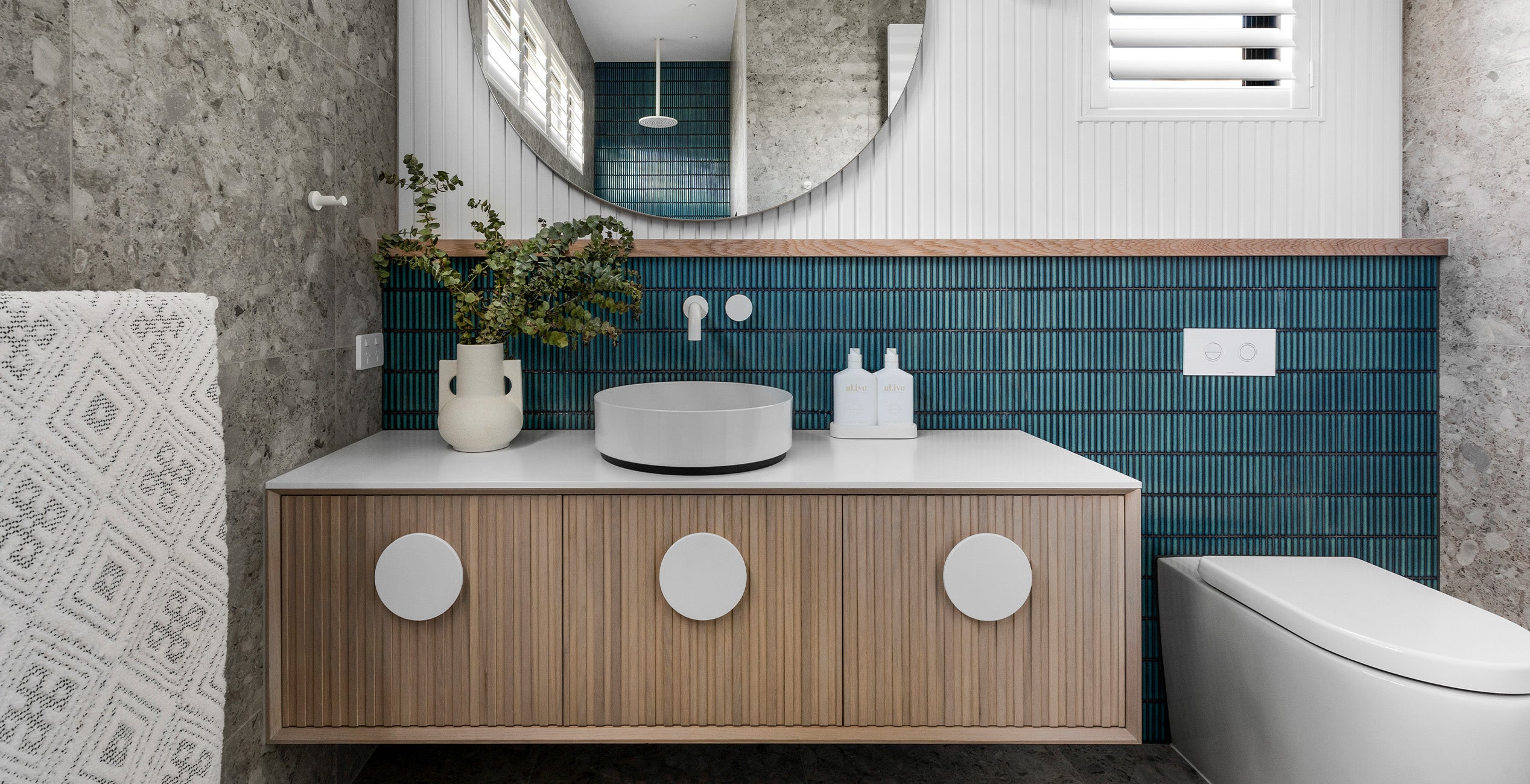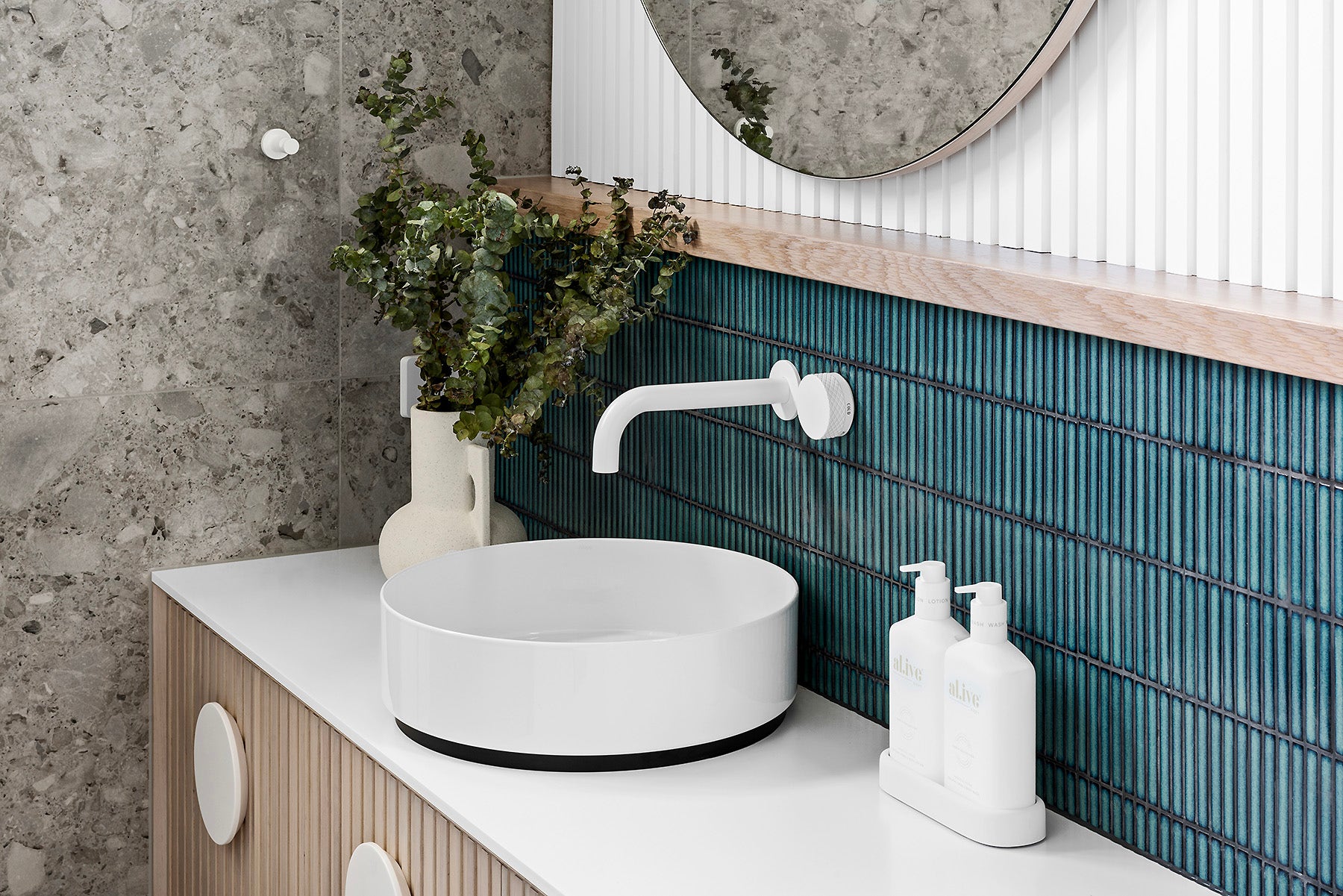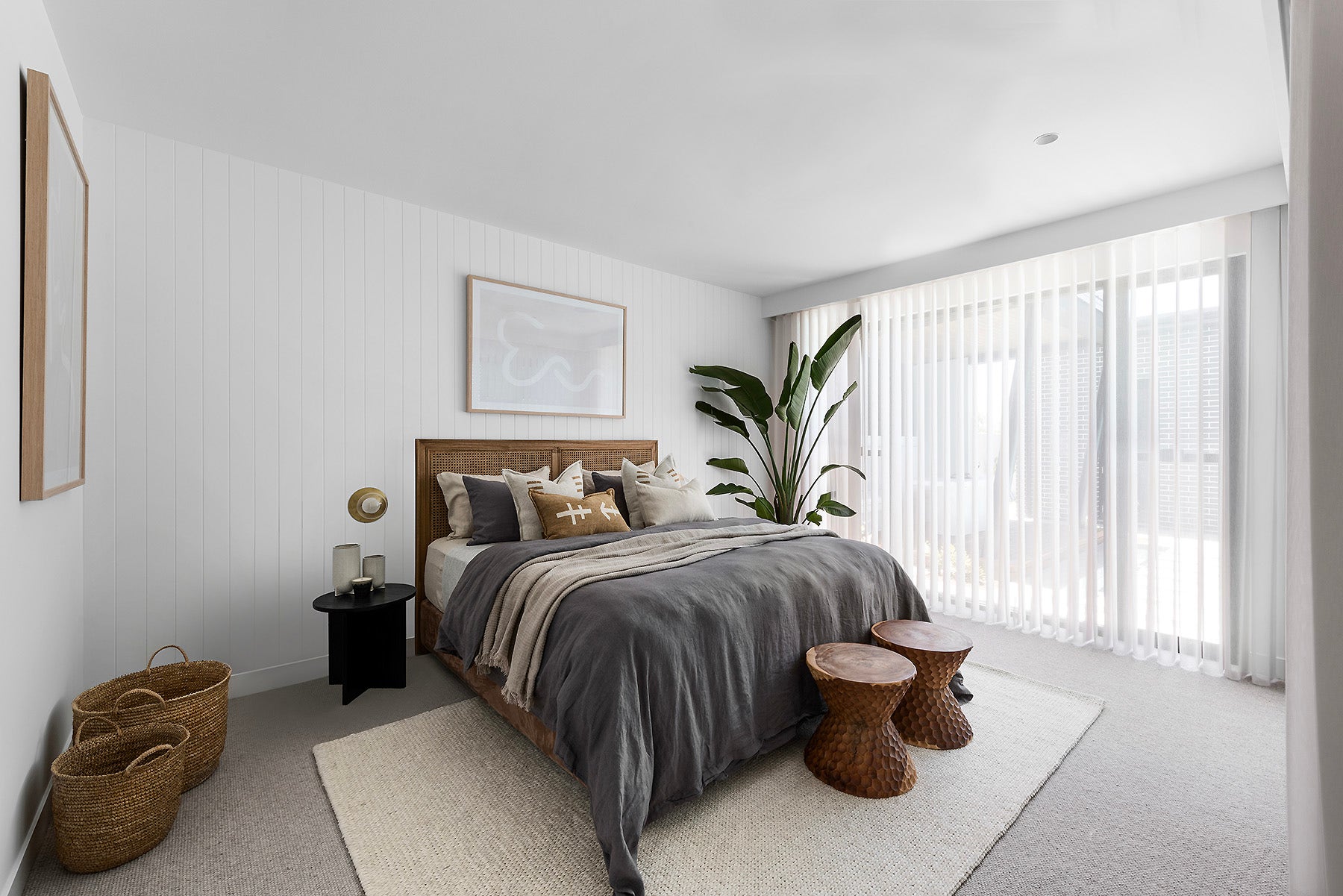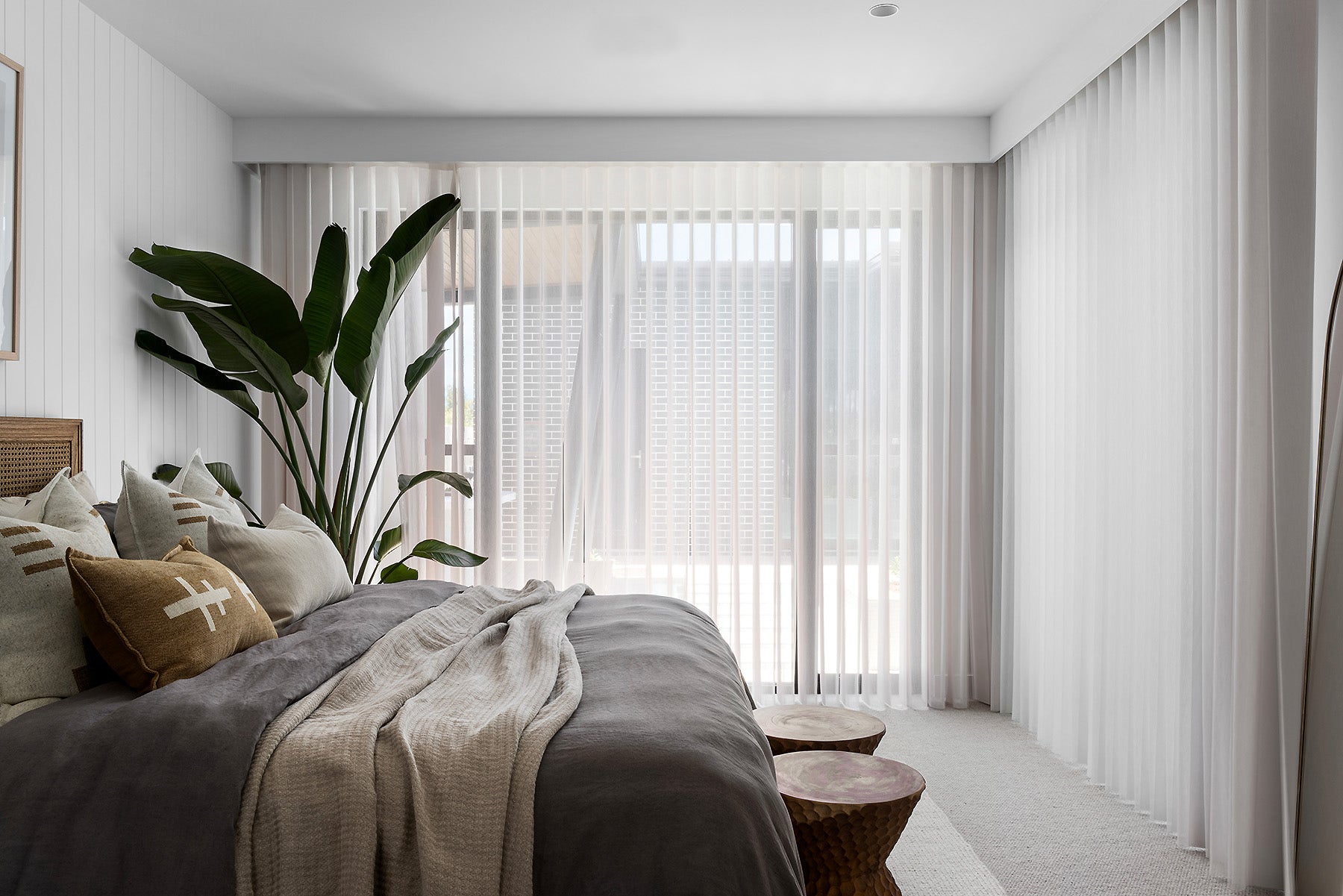 Guest Ensuite
In our guest bedroom we've created the perfect balance between restful and inviting. Subtle earthy tones provide a calming atmosphere for anyone who stays overnight, while textural elements like velvet and rattan have been added to enhance the cosy ambience.
Moving onto the ensuite, this masterfully crafted space was created to exude sophistication featuring black stained timber on the vanity, brass finishes throughout, and marble-inspired white tiling accented with soft grey hues.
The finished result of these two rooms is simply stunning – we know you'll love it!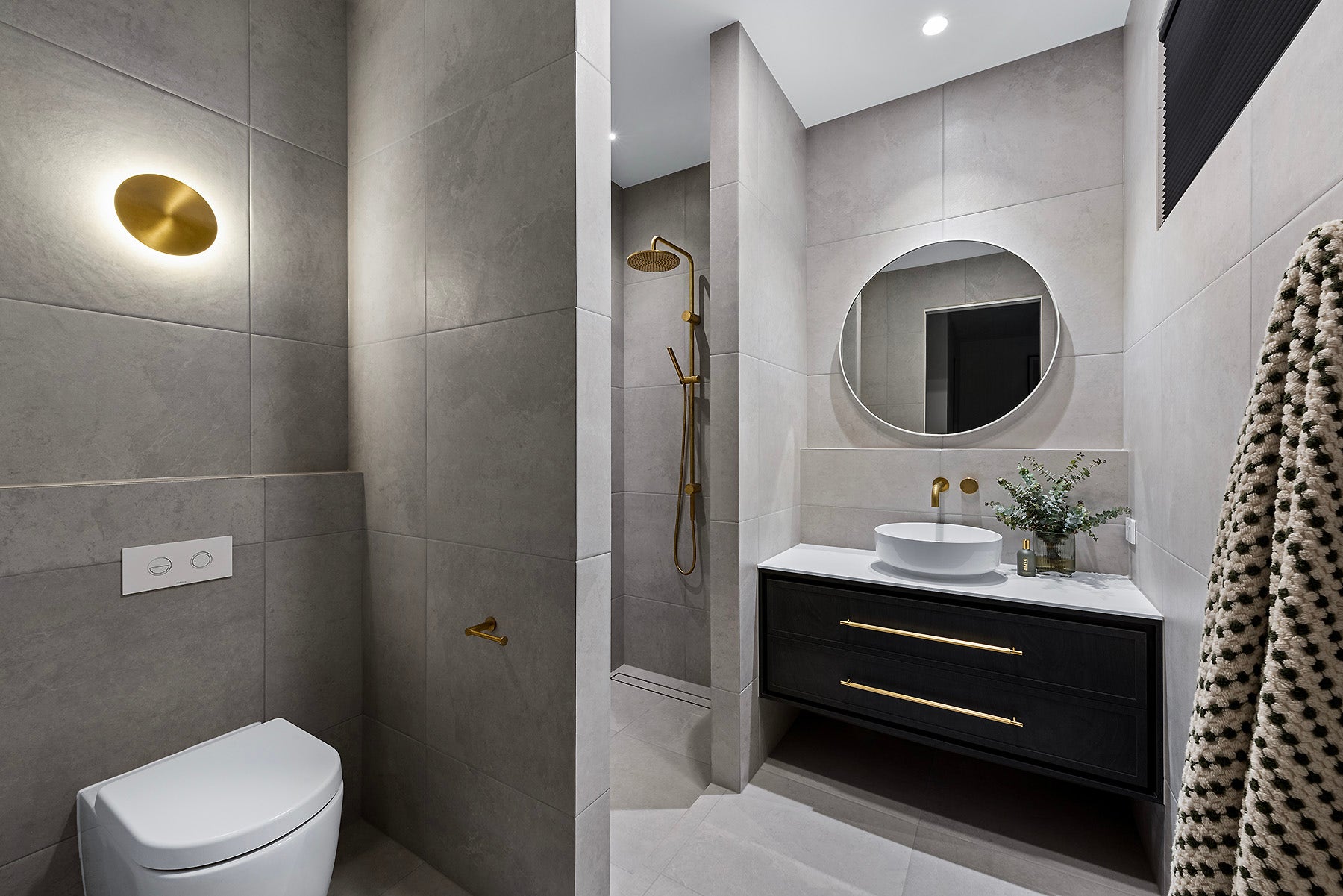 ---
Week 5: Kitchen / Dining / Outdoor BBQ & Alfresco
The true heart of the home captured our hearts too – we're in love with the contrasting hues and texture featured in this luxurious kitchen.
- Alisa & Lysandra
The epicentre of this home is a kitchen that eloquently presents an ideal blend of sophistication and comfort. Natural light floods through the two skylights enhancing the breathtaking dark stained timber custom cabinetry, luxe brass accents and exquisite white-grey marble that adorns all surfaces from island benchtop to backsplash feature.
Flawlessly framed around a pendant lighting duo, the oversized counter space invites socialising even while cooking which is surely enough to guarantee culinary endeavours any day of the week. Having a fully equipped butler's pantry adds an element of style and convenience to any kitchen space. Not only is it filled with amazing features such as a bar fridge, microwave, zip tap, sink and dishwasher; but it has a sleek finish that compliments the rest of the kitchen.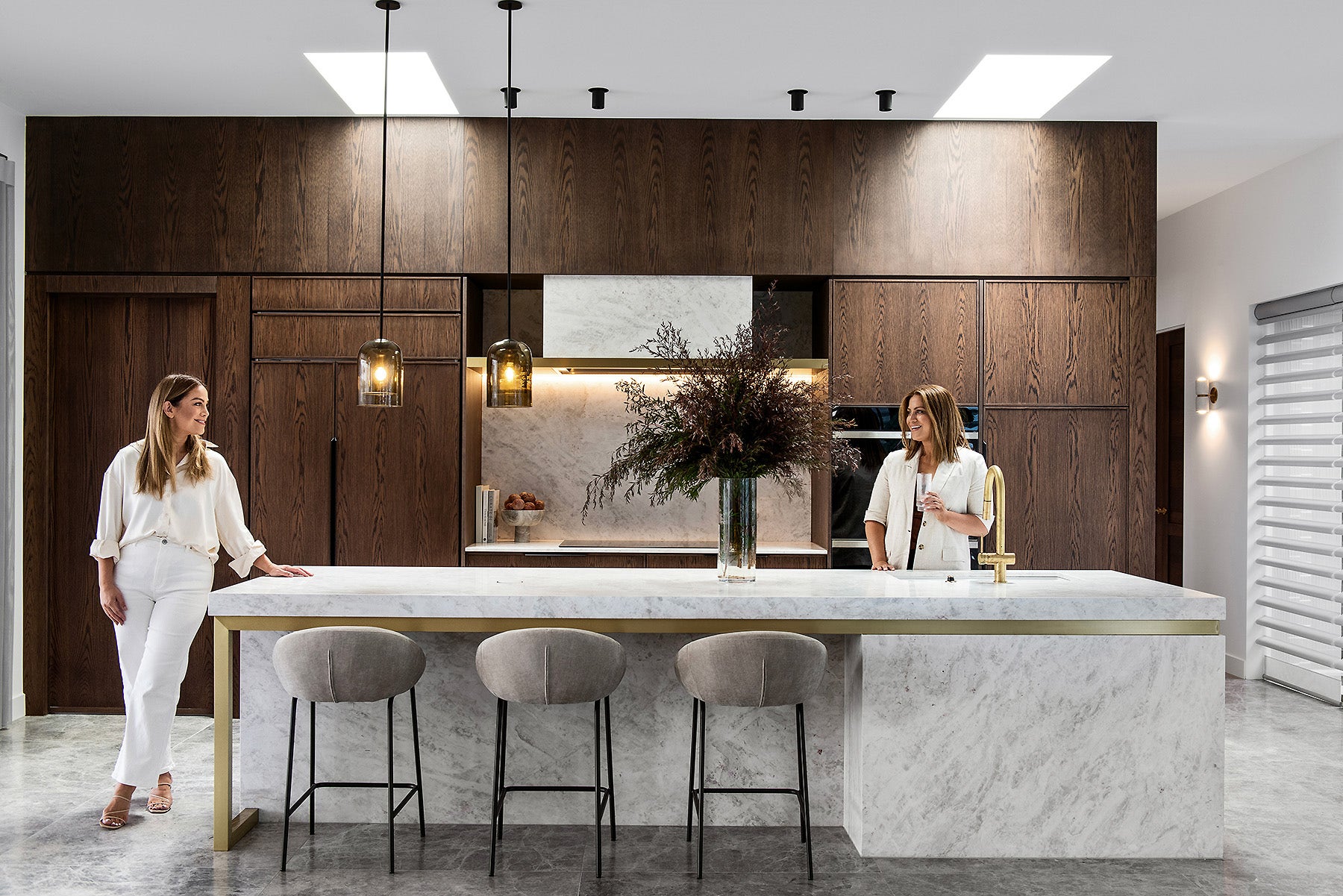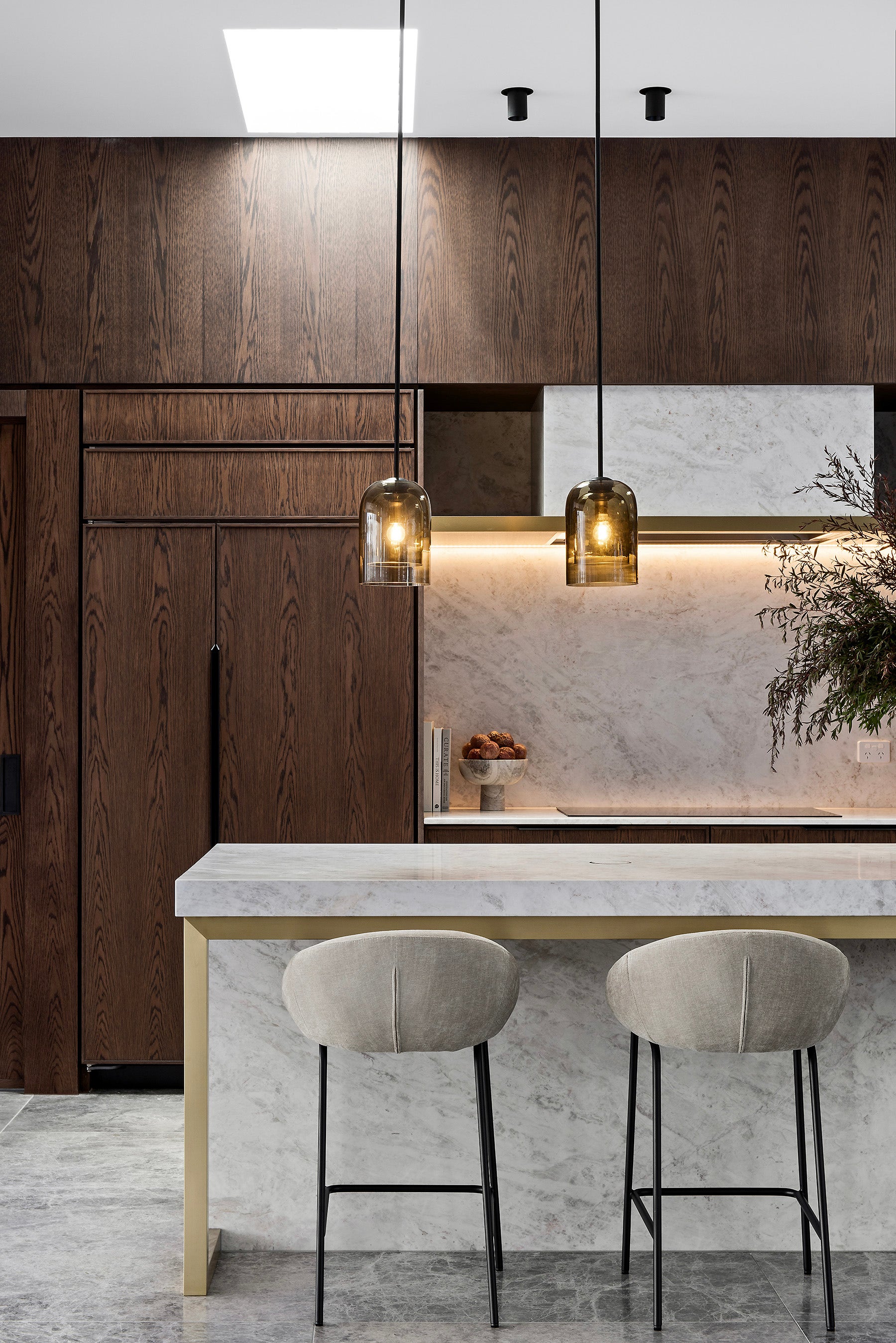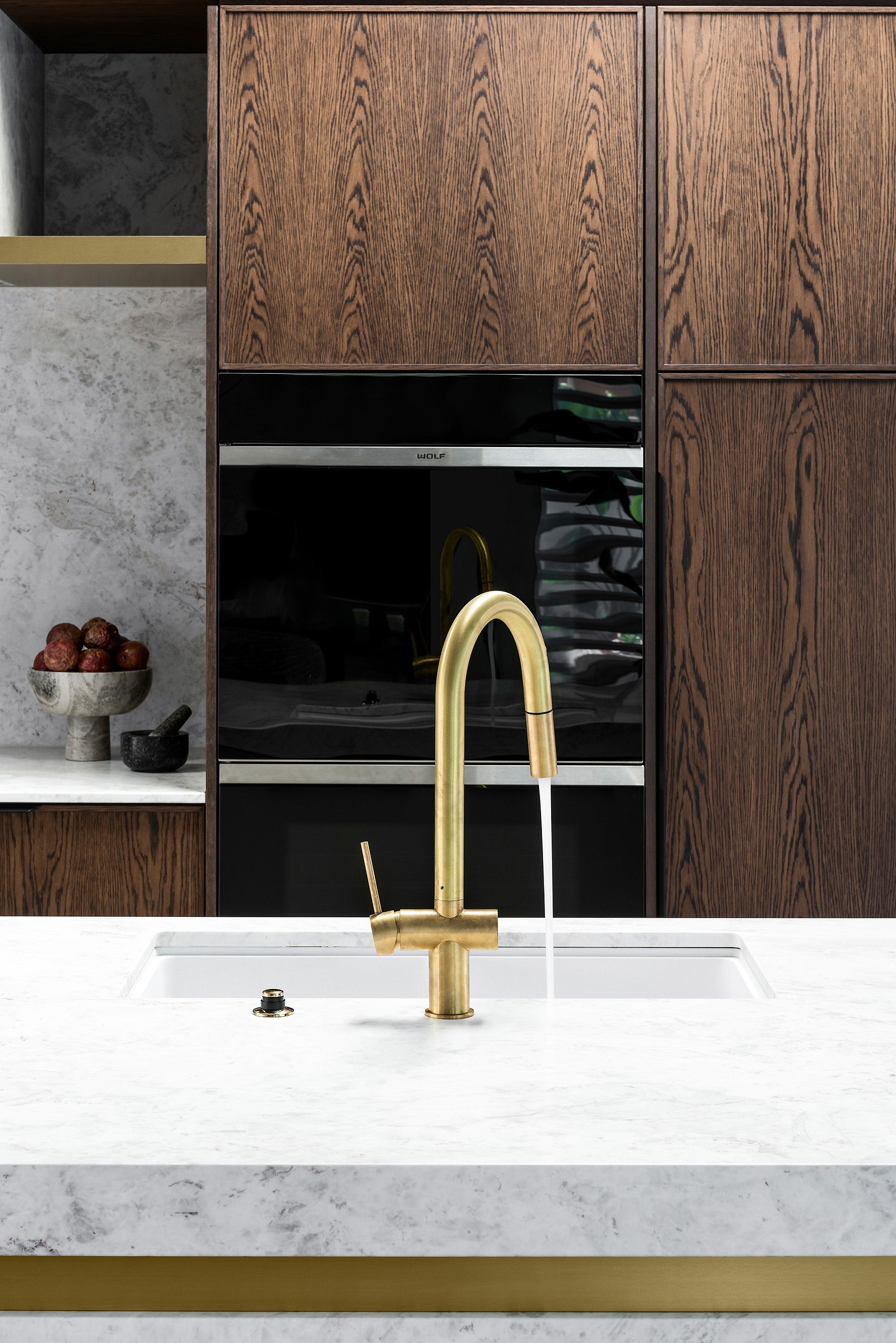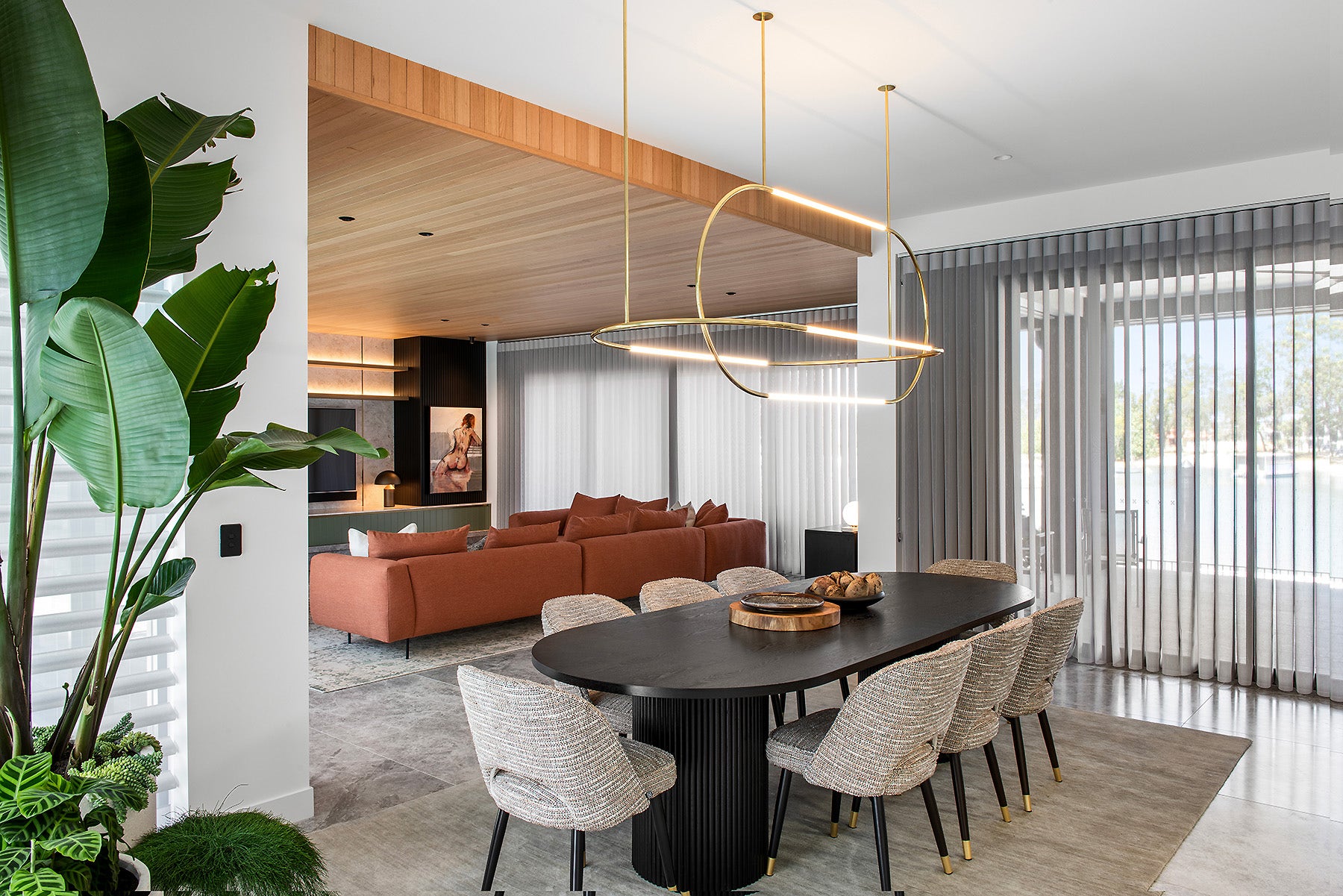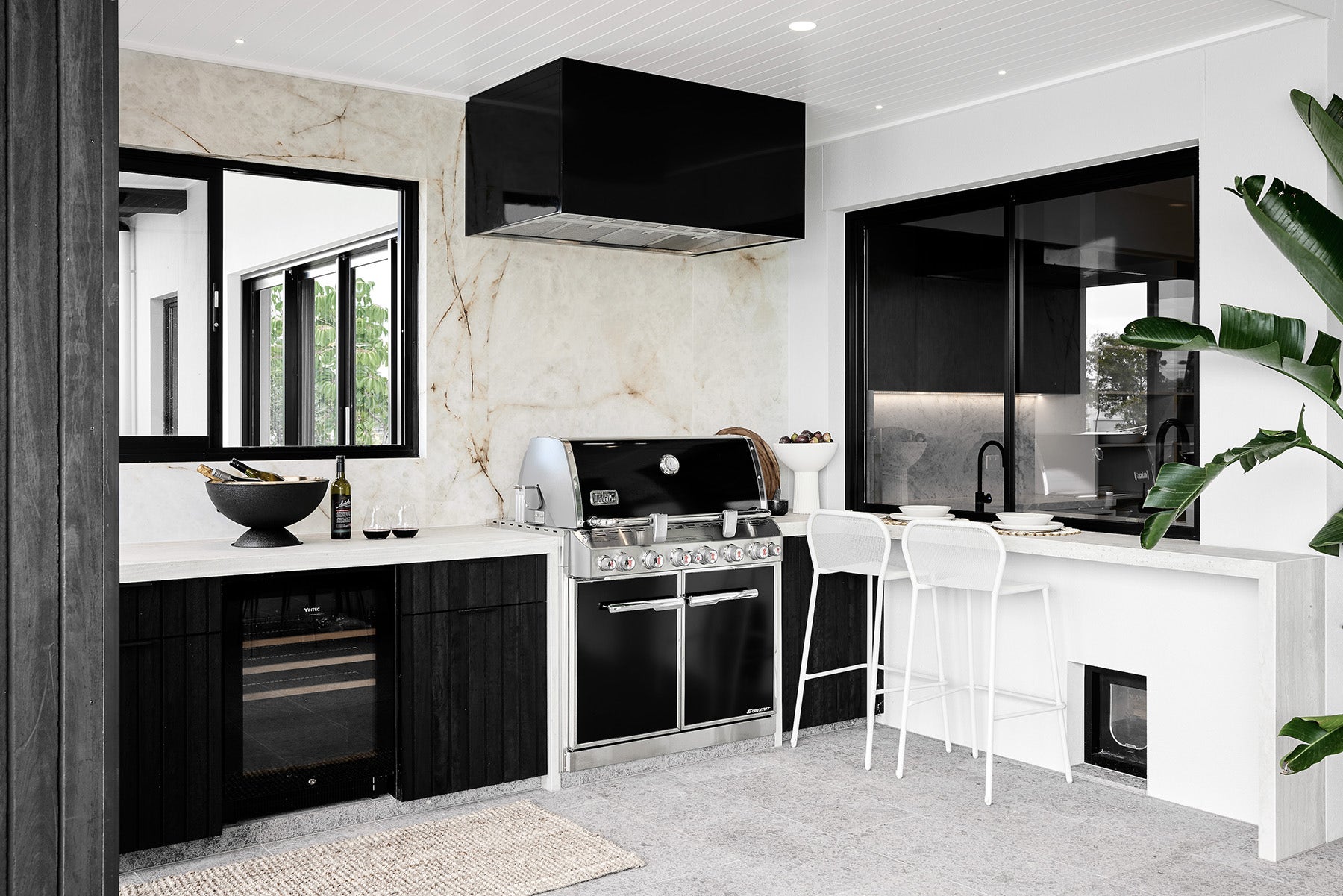 ---
Week 6: Entry Hallway / Home Theatre / Cellar / Boat Ramp Pontoon / House Exterior
From movie marathons in the home theatre to wine tasting in the cellar, it's the place to be for a stay-cation.
- Alisa & Lysandra
Step into this exceptional cellar and you'll understand what it means to have form and function blend together.
The interior features a custom wine racking system that highlights the collection of wines, illuminated by LED strip lighting. There's also a state-of-the-art cool room to ensure the preservation and storage of wine!
This cellar is perfect for any wine connoisseur looking to add sophistication to their drinking experience.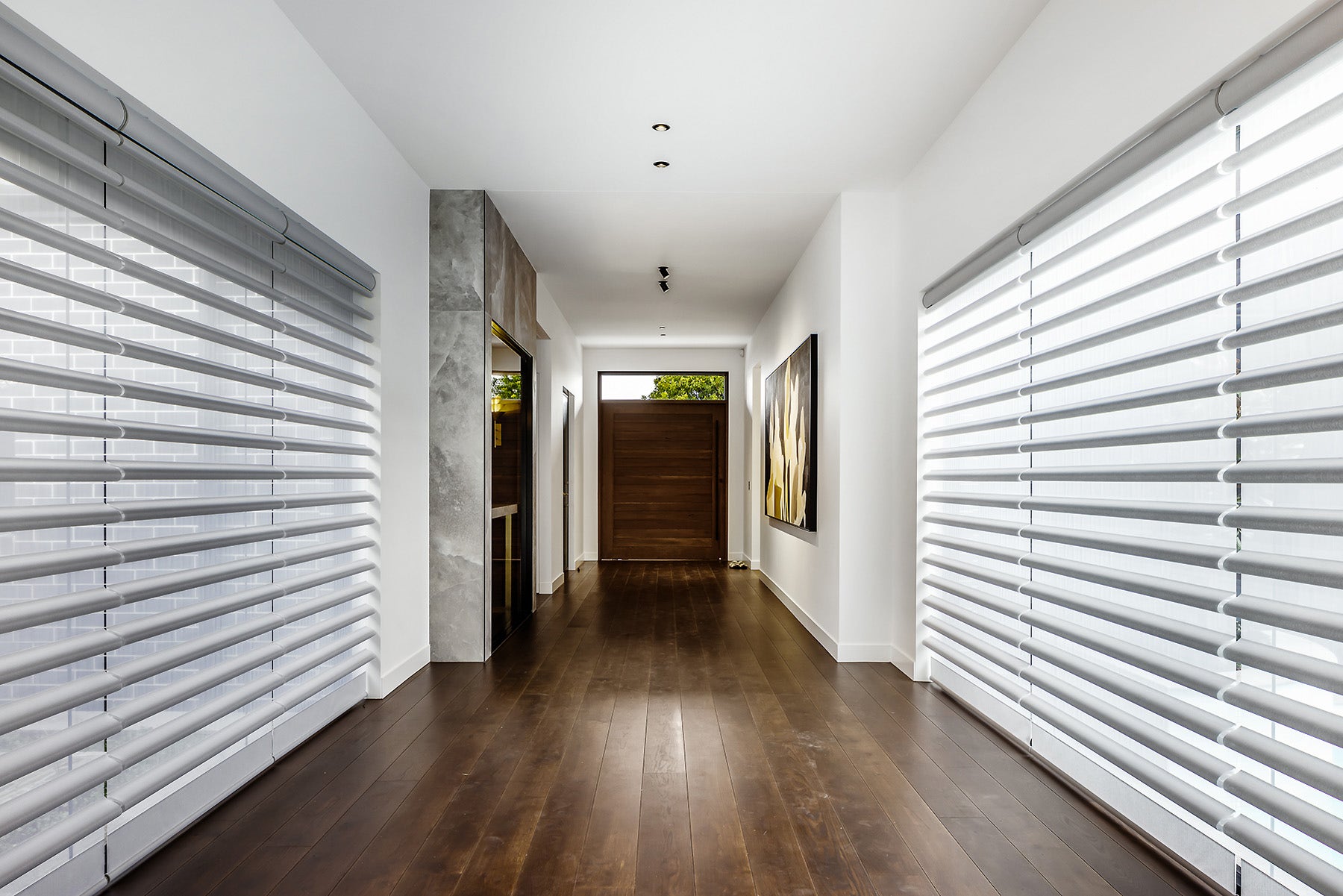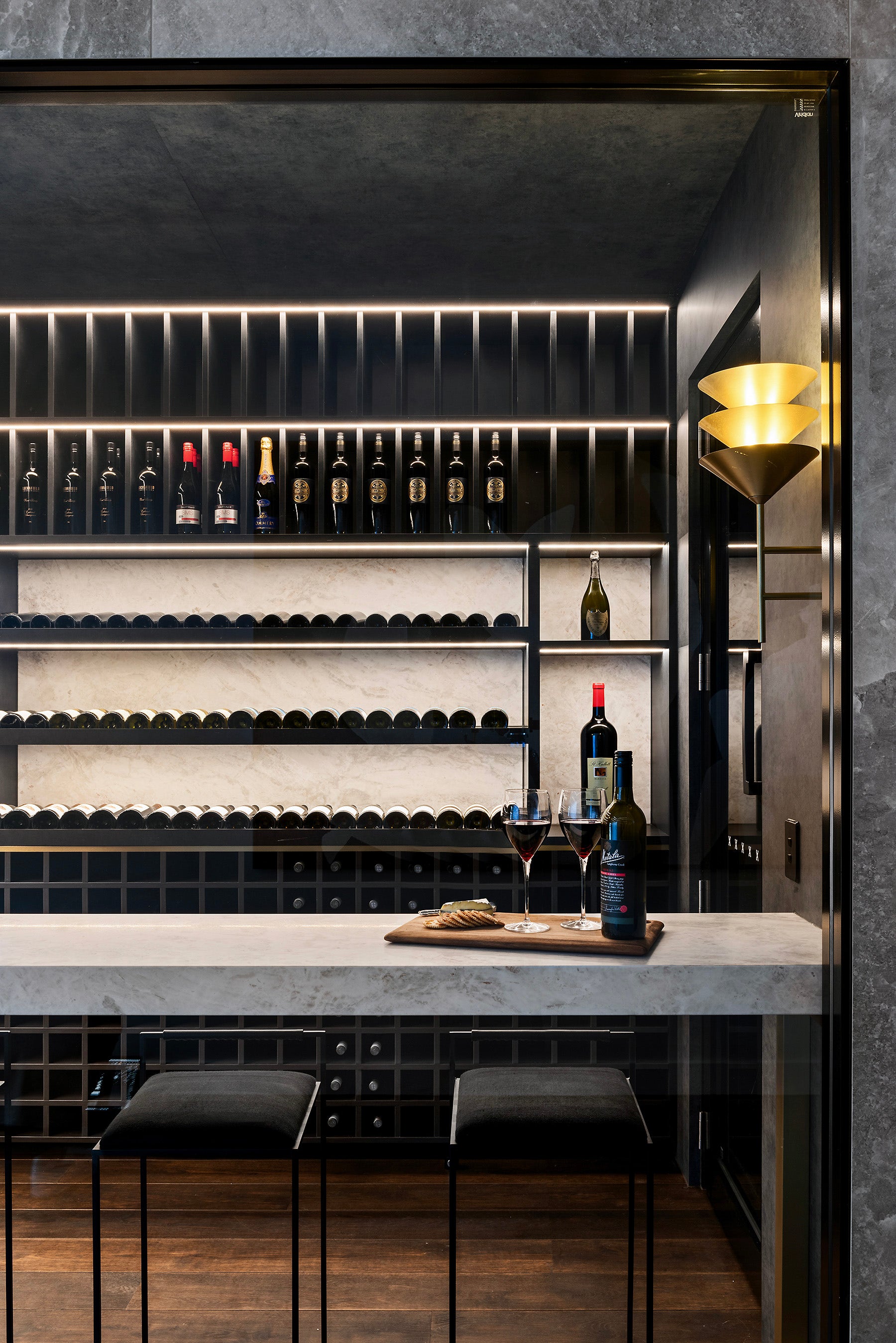 Nestled on the beautiful Gold Coast, this home provides a truly unique living experience. It's exterior displays a stunning mix of materials that work in perfect harmony; a mix of spotted gum timber, Morada brick in Nero from PHG Bricks, charming bluestone tiles, and Filetti paving decorate the driveway – all setting a warm and inviting atmosphere. As if that weren't enough, this property also backs onto a canal and boats can be launched directly from the garden thanks to its private ramp and pontoon.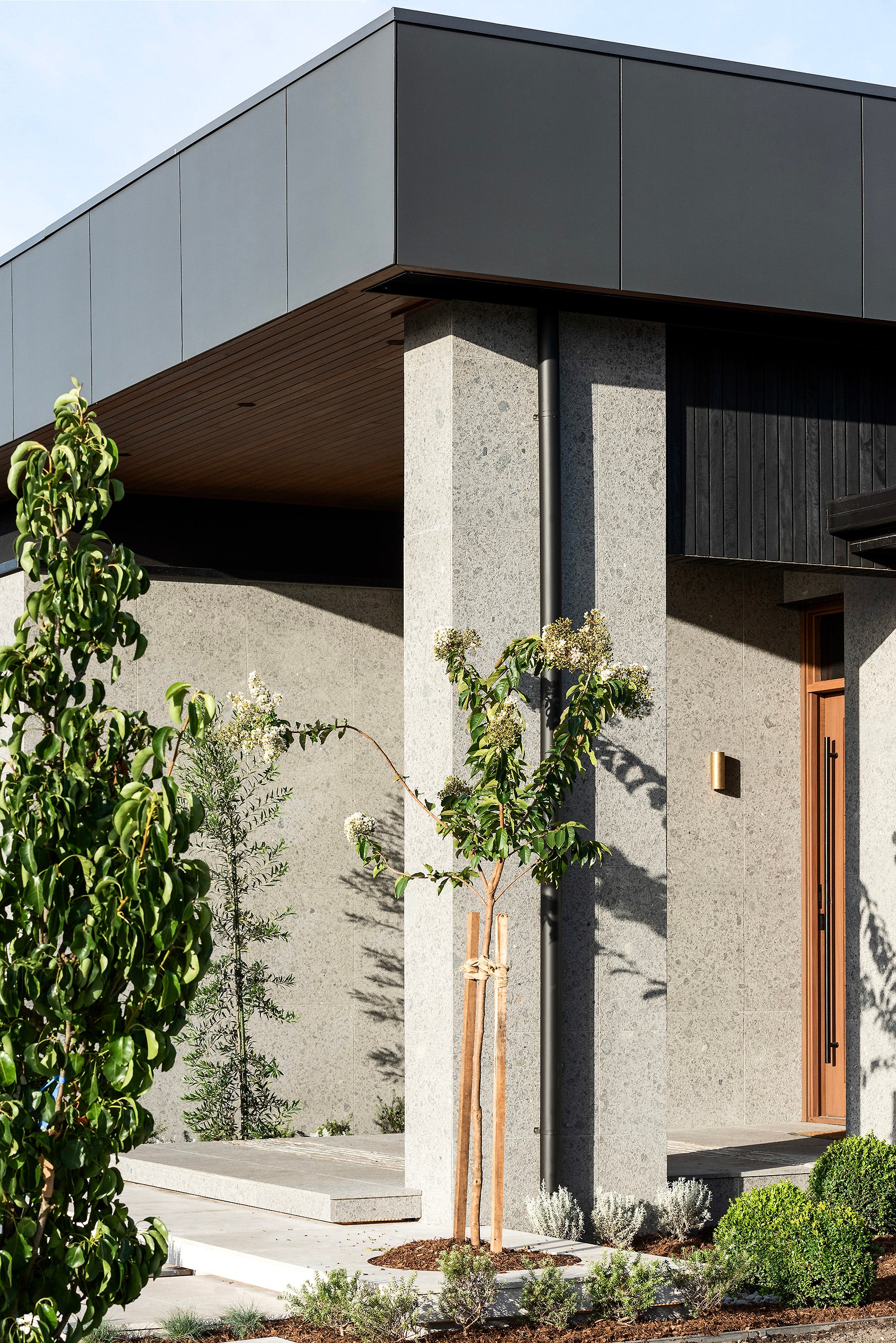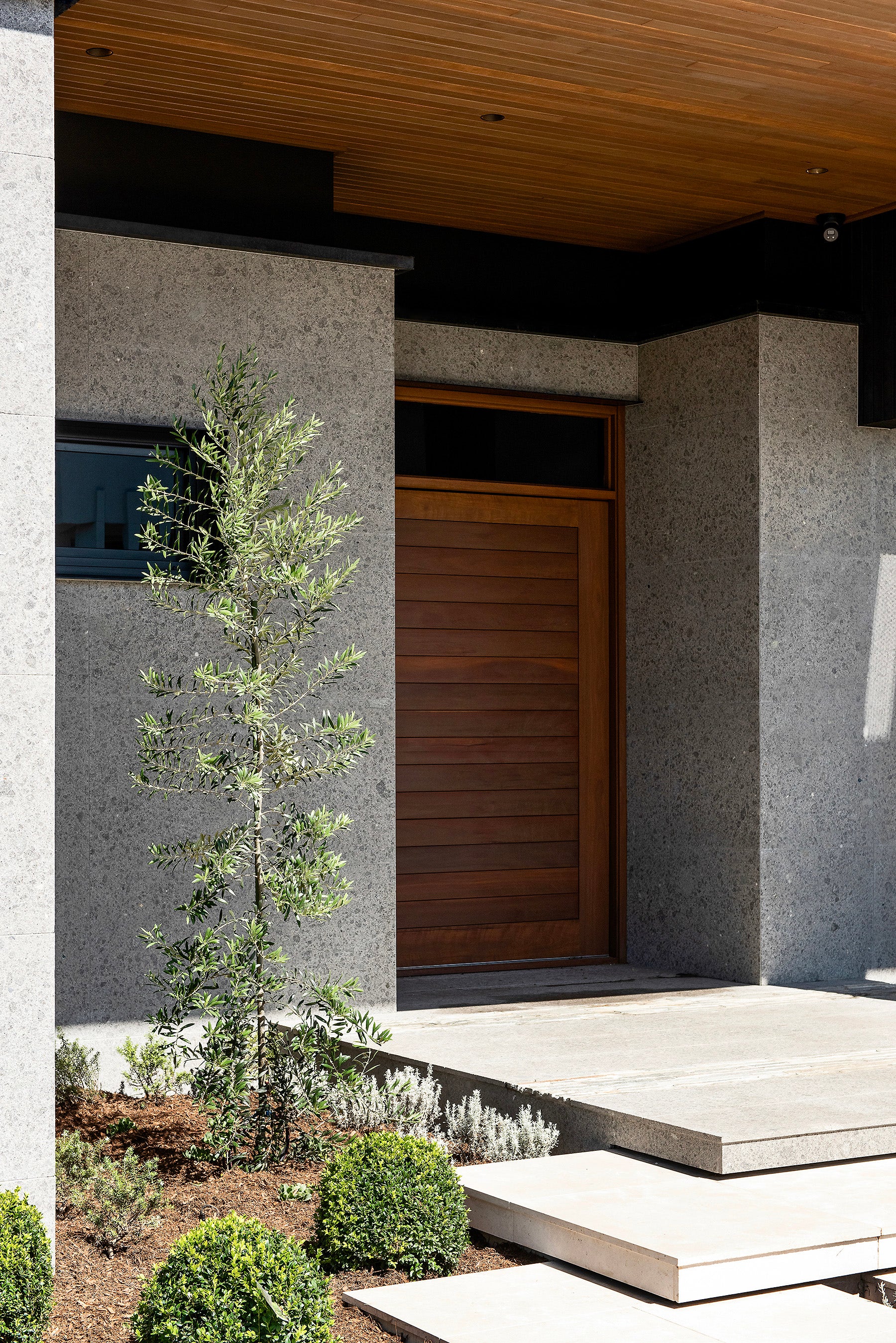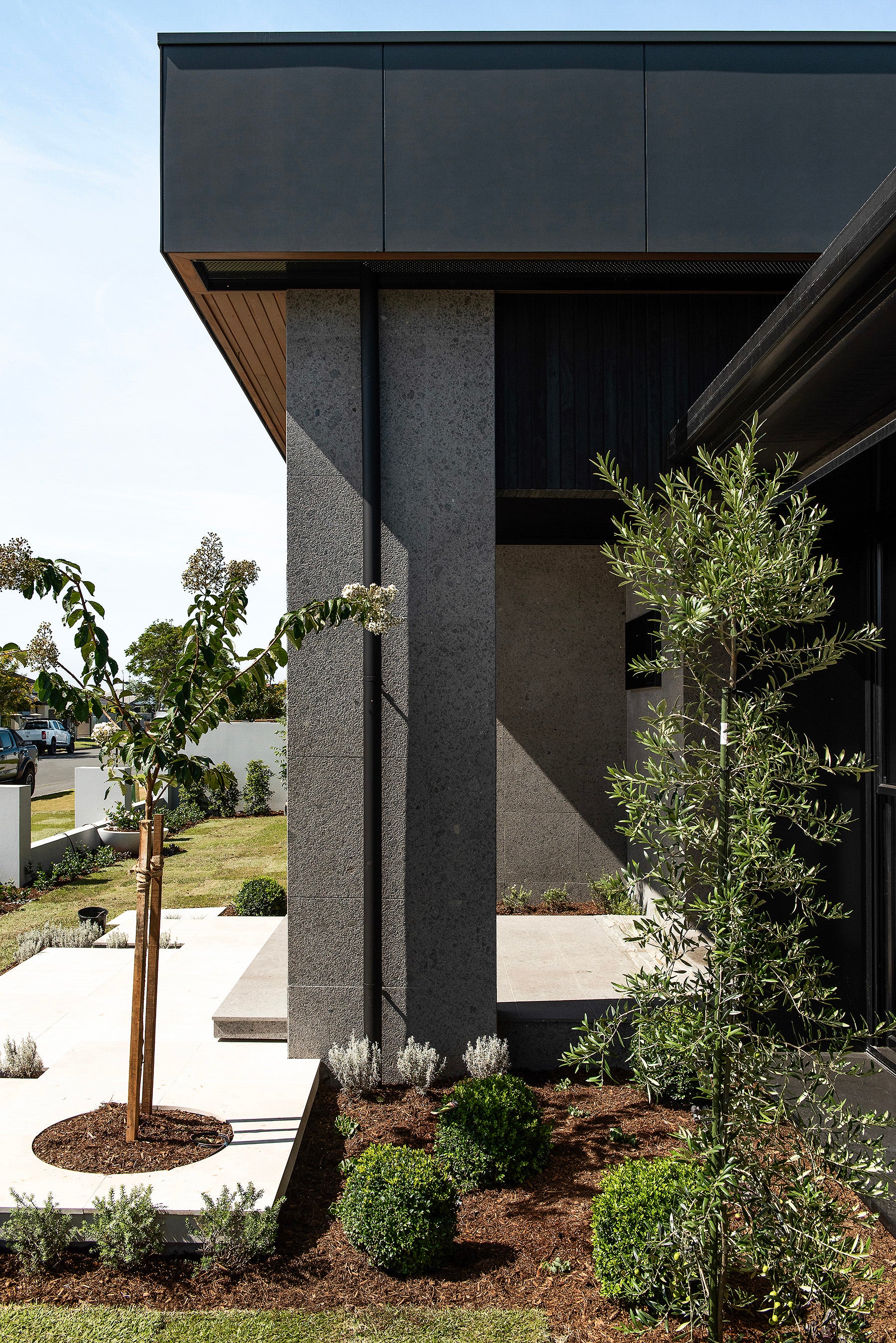 It's truly like paradise for any family who loves boating!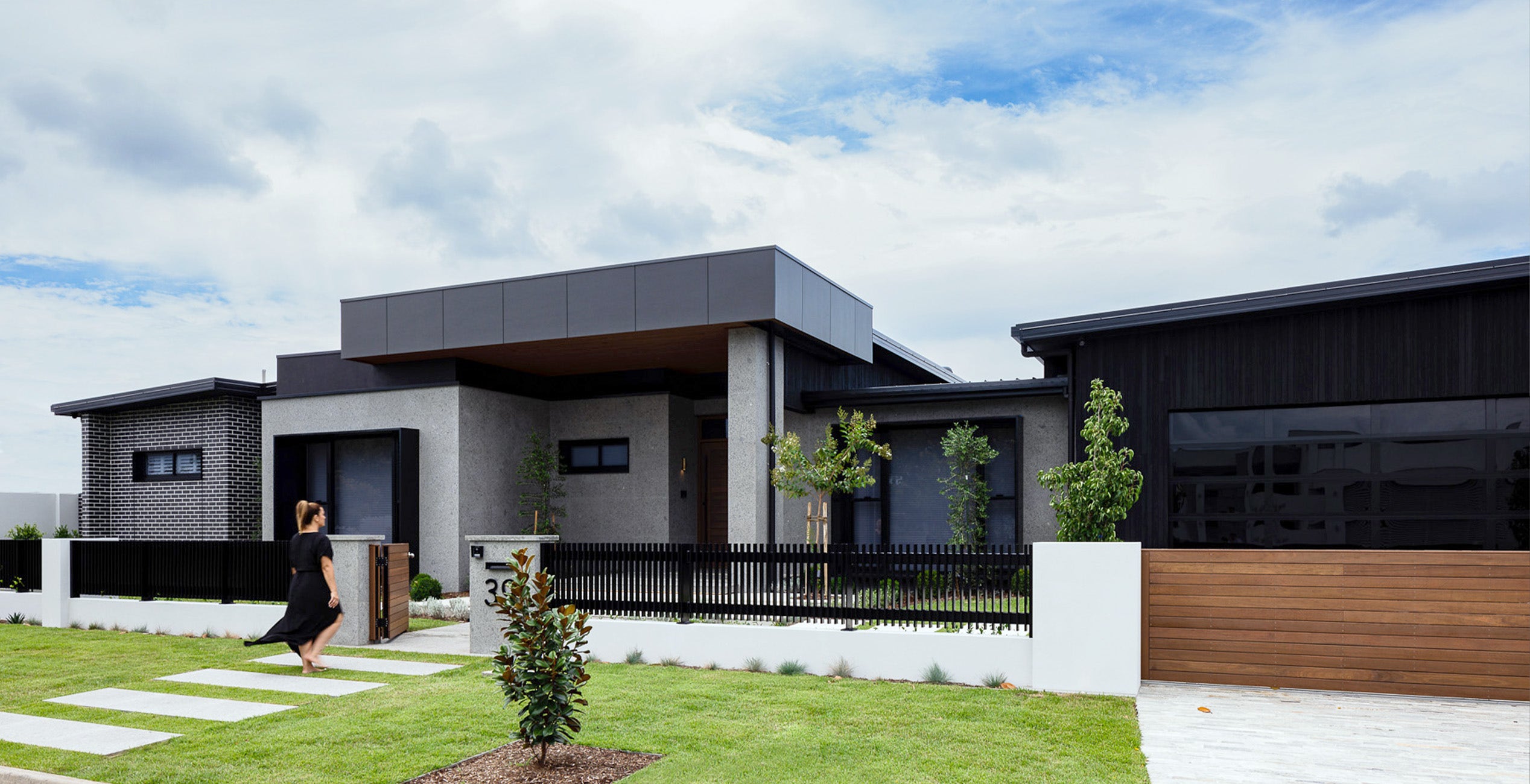 It's safe to say we are totally in love with this new home build!
Like Alisa & Lysandra on Facebook
Follow Alisa & Lysandra on Instagram
Get the look with our exclusive
Shaynna Blaze Complete Bathroom Packages!
Beaumont Tiles and Shaynna Blaze have partnered up to design new complete bathroom packages to help you narrow down options from our huge range.
We invite you to take a look at Shaynna's Complete Bathroom Packages, our great options on bathroomware, vanities, new value bathroom packages & more! Get your reno started with Beaumonts.
Get your dream bathroom reno started now with Beaumonts.