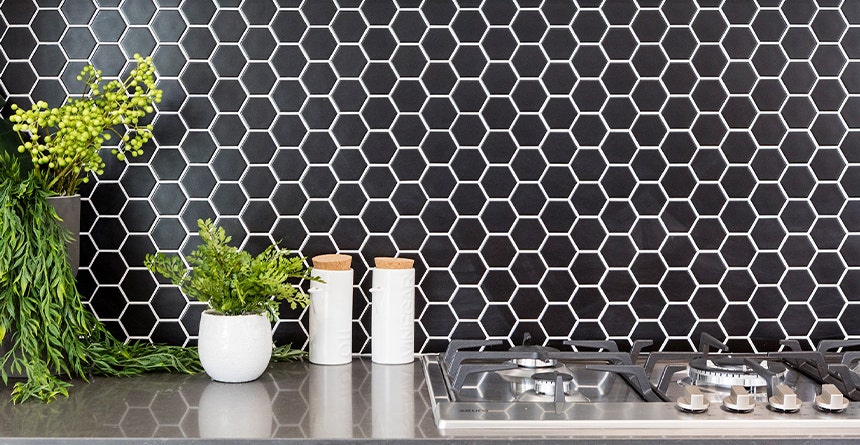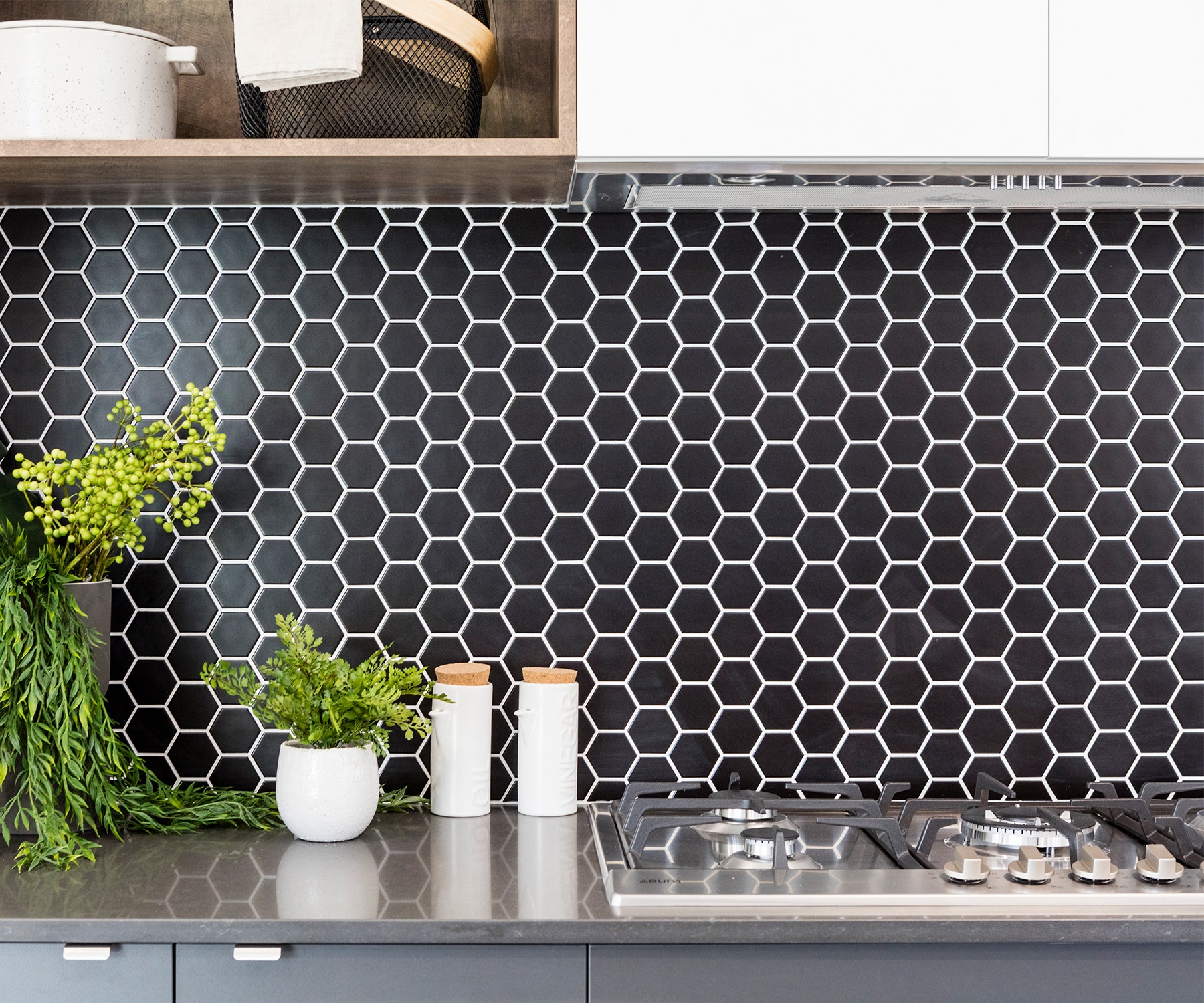 Styling 101
How to Choose the Best Splashback
Kitchen and laundry splashbacks are so much more than utilitarian! Make yours a delightful feature. Here's how to choose what's best for you.
Paying close attention to surfaces, finishes and the quality of each element is key, as is examining how well they fit into the whole style.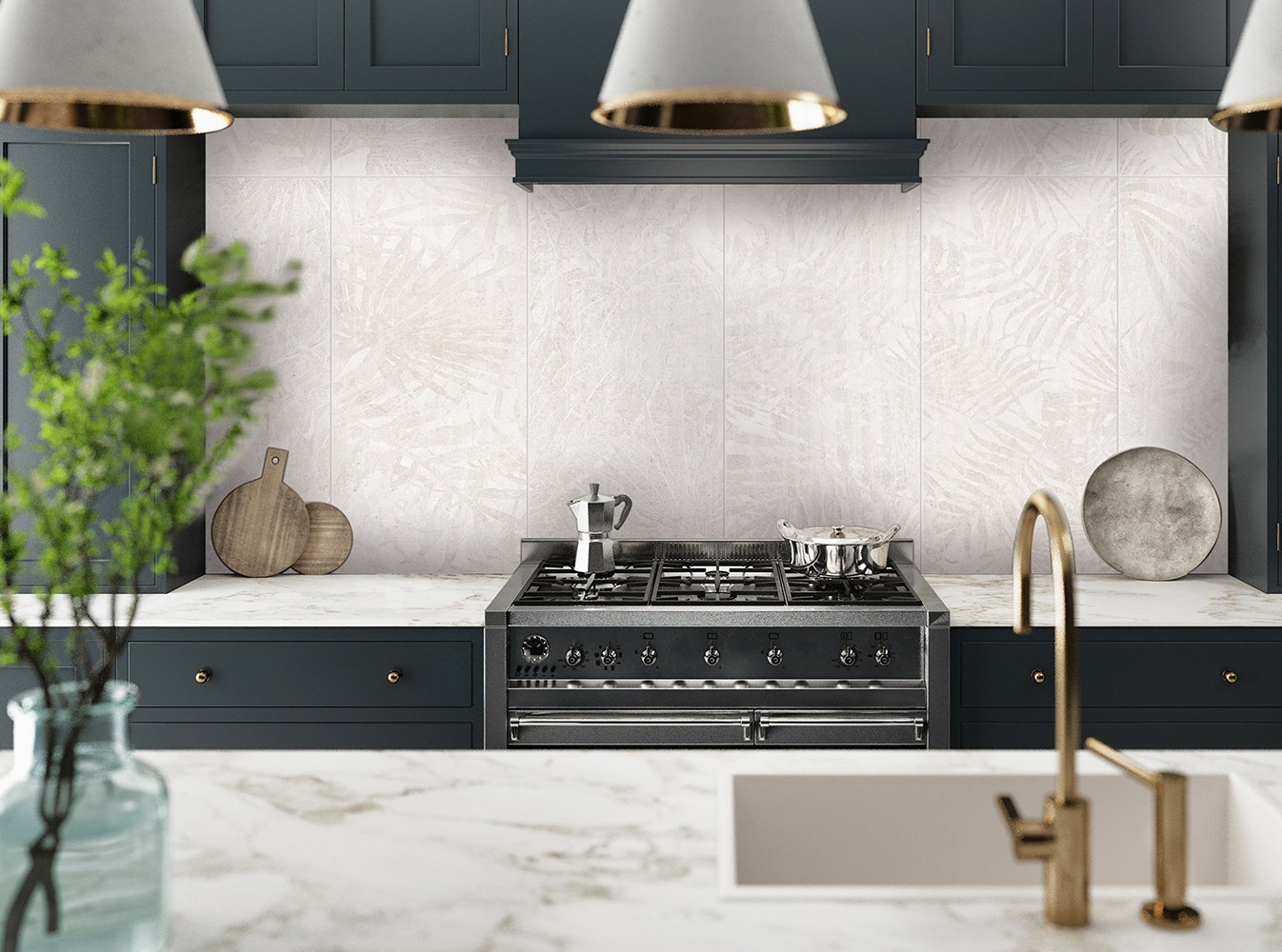 If great design is a marriage of form and function, splashbacks are a designer's dream.
The purpose of a splashback is embedded right in its name: a splashback protects your wall from unintentional splashes, spills or stains. In addition to protecting your walls against water damage, good splashbacks provide a hygienic and durable surface that is easy to wipe down.
Visually, splashbacks offer brilliant design opportunities. Splashbacks are often the focal point of a room and can transform a tired-looking space dramatically with minimal effort. Splashbacks are also a great opportunity to experiment with different colours and patterns to create a focal point that's a bit fun and reflects your style and personality.
When choosing a splashback, there are two key things to consider:
The functionality your room requires

Your style and design goals for the splashback and overall room
What room is the splashback for?
The functional demands on your splashback differ depending on where that splashback will live. From a laundry to an outdoor kitchen, there are many different areas where a splashback will add functionality and style.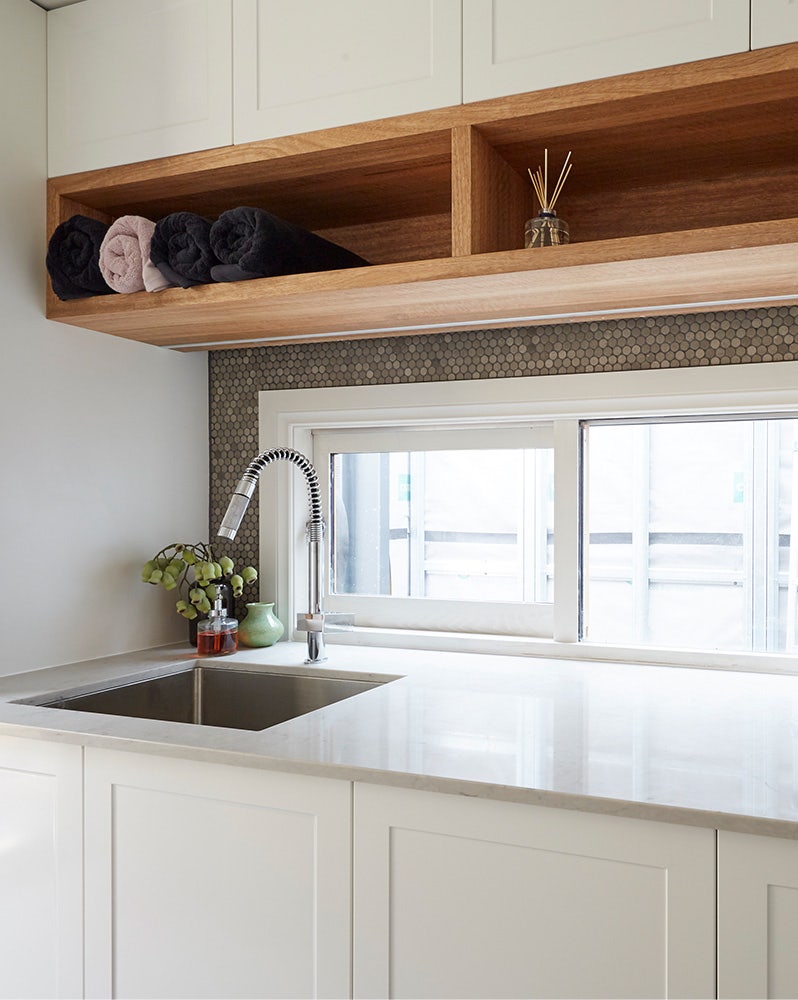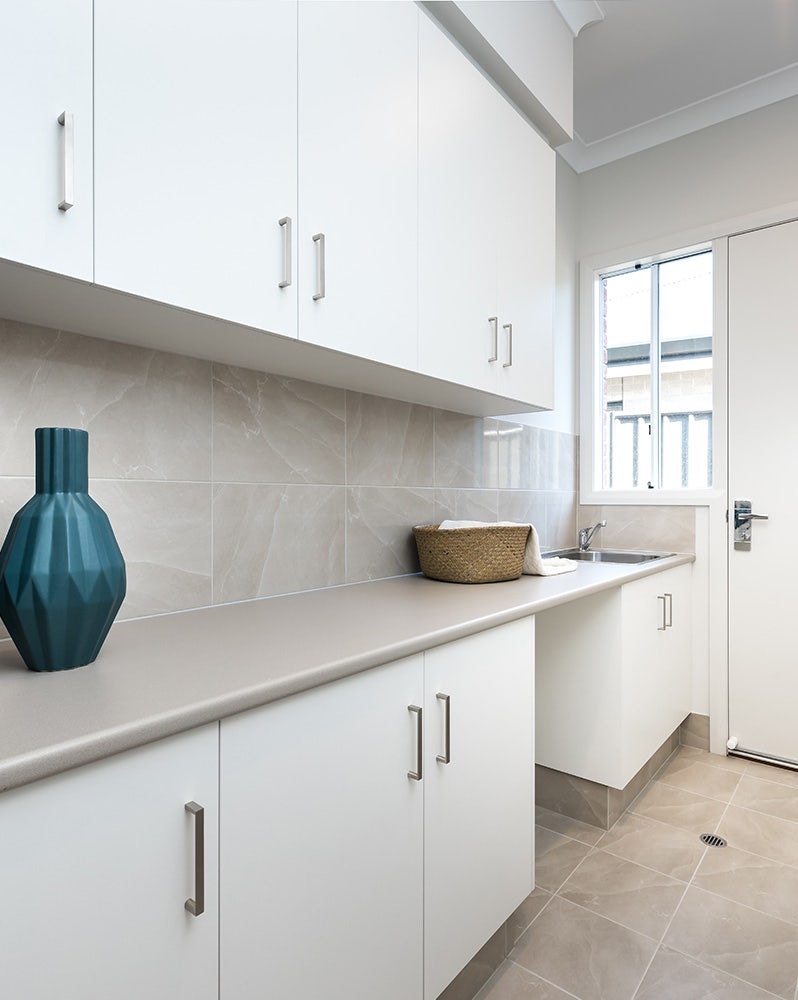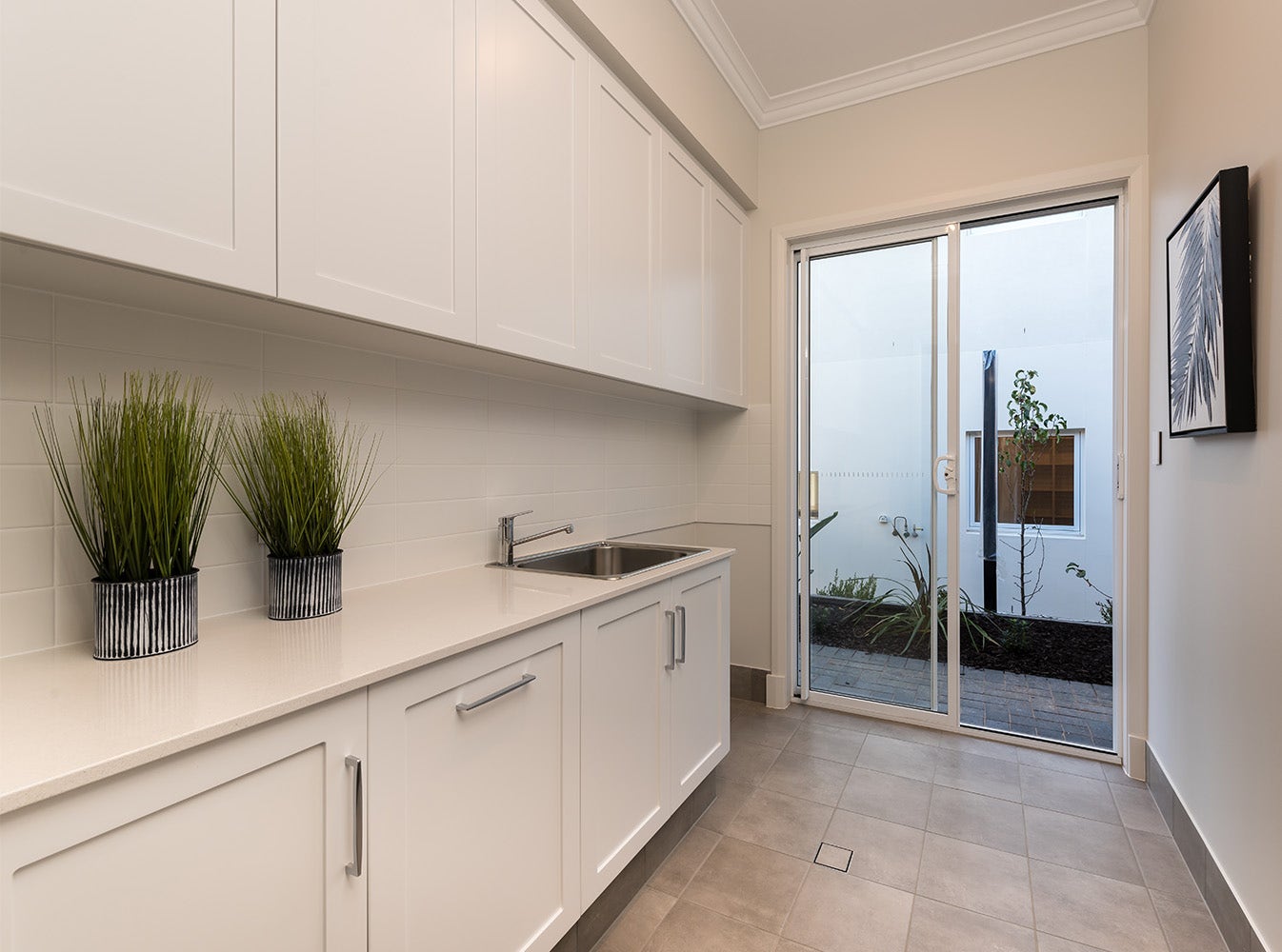 Example 1: the laundry splashback
The laundry room is the unsung hero in the home. Far from a throw-away space, the laundry is the buzzing functional heart of the house. It is the epicentre of keeping the rest of the house clean and tidy. The laundry is also where muddy boots, sticky school bags and wet umbrellas all end up alongside damp mops and dirty rags.
It's little wonder that dust and other debris accumulate everywhere in the laundry, including on the walls. Moisture, dirt, detergent and water splatters can damage unprotected walls and leave unsightly stains.
Enter the laundry splashback!
Tiles are the most popular choice for splashbacks in the laundry because they help prevent mould, are durable, easy to clean and offer the flexibility of covering key sections or entire walls. Tiles are the number one choice because they can also bring a huge injection of fun and personality into the space. From funky floor tiles to patterned wall tiles, you can have fun with your selections and make the laundry a cool and quirky room.
Alternatively, continue the style from the rest of your house. Whether your style is Coastal, Contemporary, or maybe even Wanderlust, we have the largest range of tiles to help achieve your dream look.
Example 2: the kitchen splashback
In the kitchen, the position of a splashback may mean it has extra duties. Behind cooktops, for example, splashbacks protect your wall substrates and timber framing from heat associated with cooking. This is especially important if you have a gas stovetop. It's also why you need to choose your splashback material with care. Glass, for example, needs to be certified toughened if it's going behind a gas stovetop. Additionally, glass is often more expensive than tiles as it generally requires professional installation, while you can DIY your tile splashback.
Elsewhere in the kitchen, splashbacks are tasked with saving your walls from stains associated with food and cooking. Near the sink, behind the benchtops, on the wall near counter seating… these are all locations where splashbacks can save your walls and make cleaning up easier.
The kitchen is often referred to as the heart of the home so why not have some fun and inject your personality into your kitchen splashback. With different colours, patterns, styles, and sizes, we have a tile to suit every splashback and every style.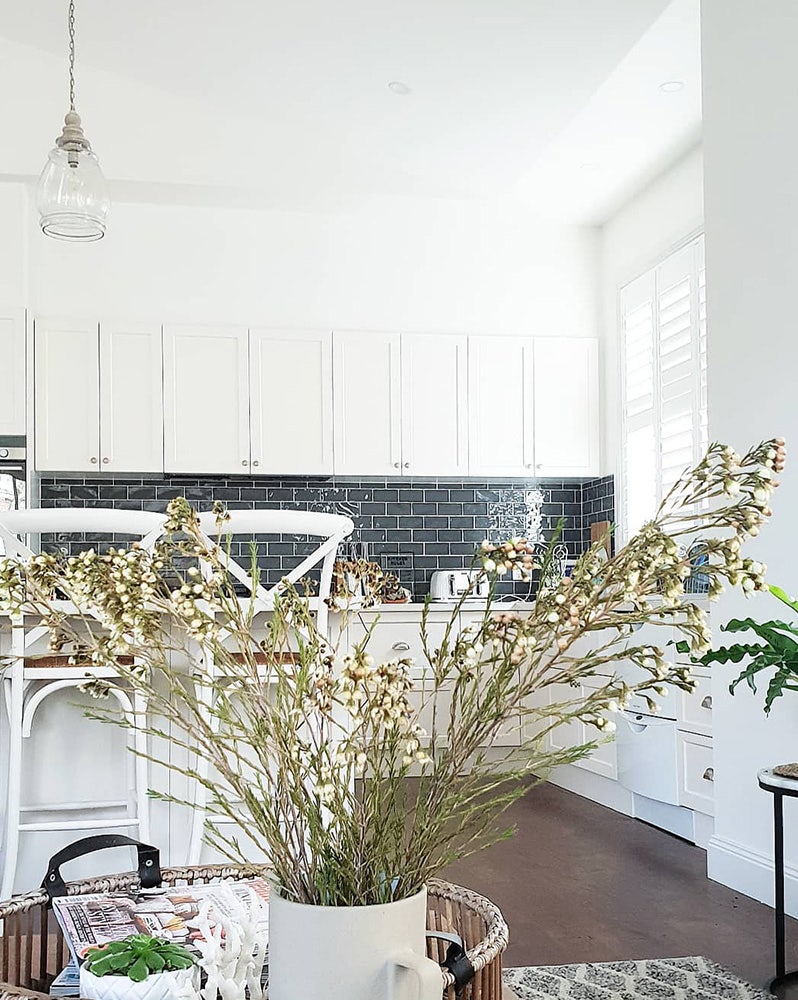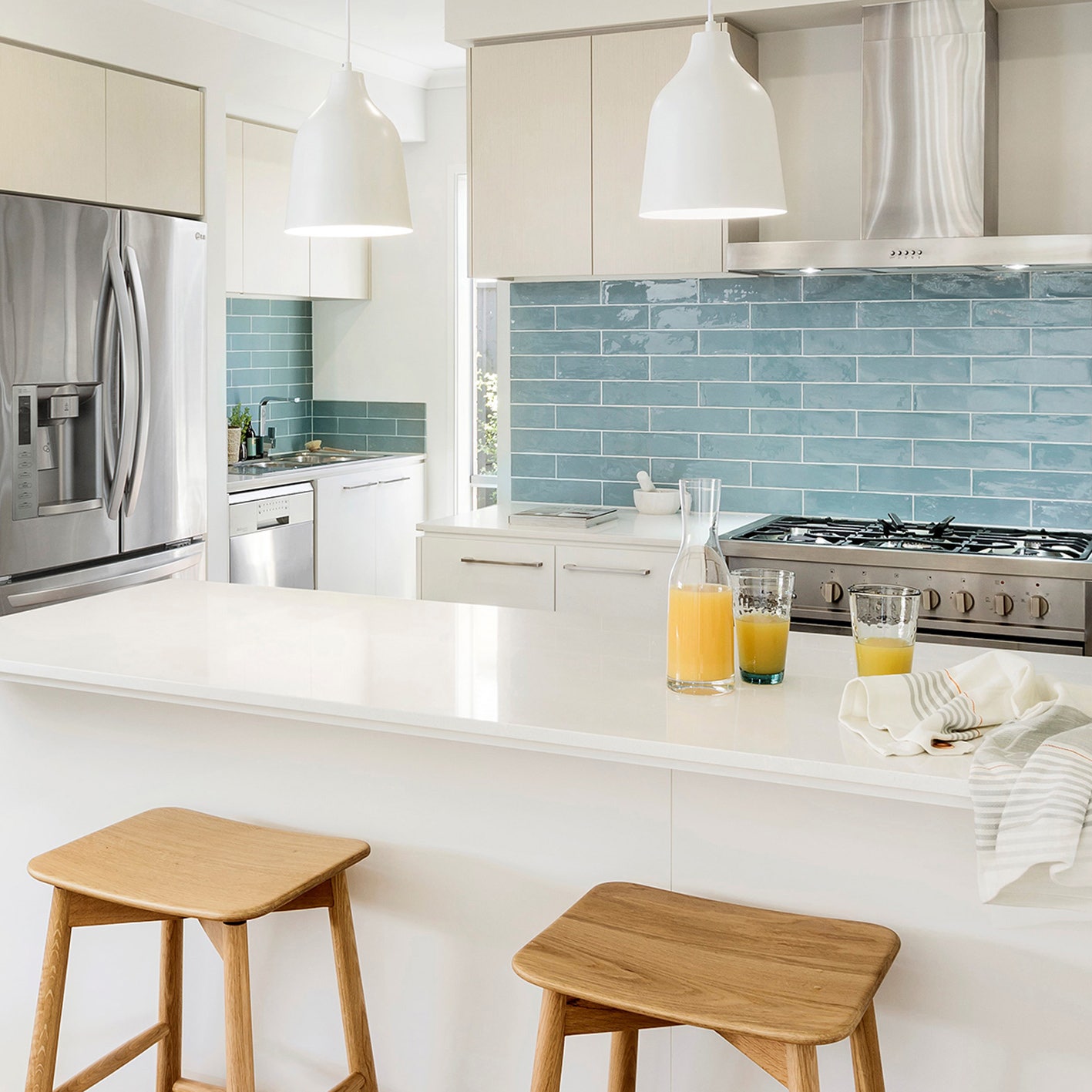 What are your style goals?
Splashbacks aren't just functional wall-savers. They are a fantastic way to bring your style visions to life.
In addition to being durable, easy-clean and hygienic, tile splashbacks offer great style options and the opportunity to inject some fun personality into the room. The flexibility of tiles allows you to design splashbacks that span entire walls or selected areas. Mosaic tiles create a splashback that's a beautiful focal point. As do bold colours and decorative tiles. Don't forget, there are many ways in which subway tiles can be laid. Get inspired with our top laying patterns here. Play around with a mixture of colours and/or sizes to really inject some fun.
Don't be afraid to think outside the square like this splashback with an unfinished top. This look creates a striking design element and adds another colour and texture to the wall.
If you're looking for a sleek and modern splashback, our large-format tiles can span up to 3000mm wide! That means, uninterrupted design and minimal grout lines for a sleek finish and easy cleaning.
Don't forget to consider your grout colour. Various colours will bring out different aspects of the splashback tiles and can help to conceal or highlight the spacing between tiles. A contrasting grout colour looks especially beautiful with mosaic tiles. Important to consider is the cleanliness of your grout colour, especially in areas that are likely to experience splashes and splatters like the kitchen and laundry
Once you've fallen in love with your new splashback tiles, it's time to meet them in person! Order full-size samples to see precisely how your new splashback will look in your home. Full-size samples allow you to inspect the detail of the tile that is often missed in photos or distorted by computer monitor colouring as well as feel the surface of the tile. Sighting samples is also important as the lighting in your room can change the look of the tile. Prop your sample against the wall where it is to be laid and observe how it looks at different times throughout the day. This hands-on inspection will help you make sure the tiles you choose will turn your splashback style dreams into reality.
If you aren't sure what splashback design will work best for you, talk to the experts in tiles and renovations. You can book a free online or in-store design consultation with a Beaumont Tiles design consultant. We're here to help bring your dreams to life.