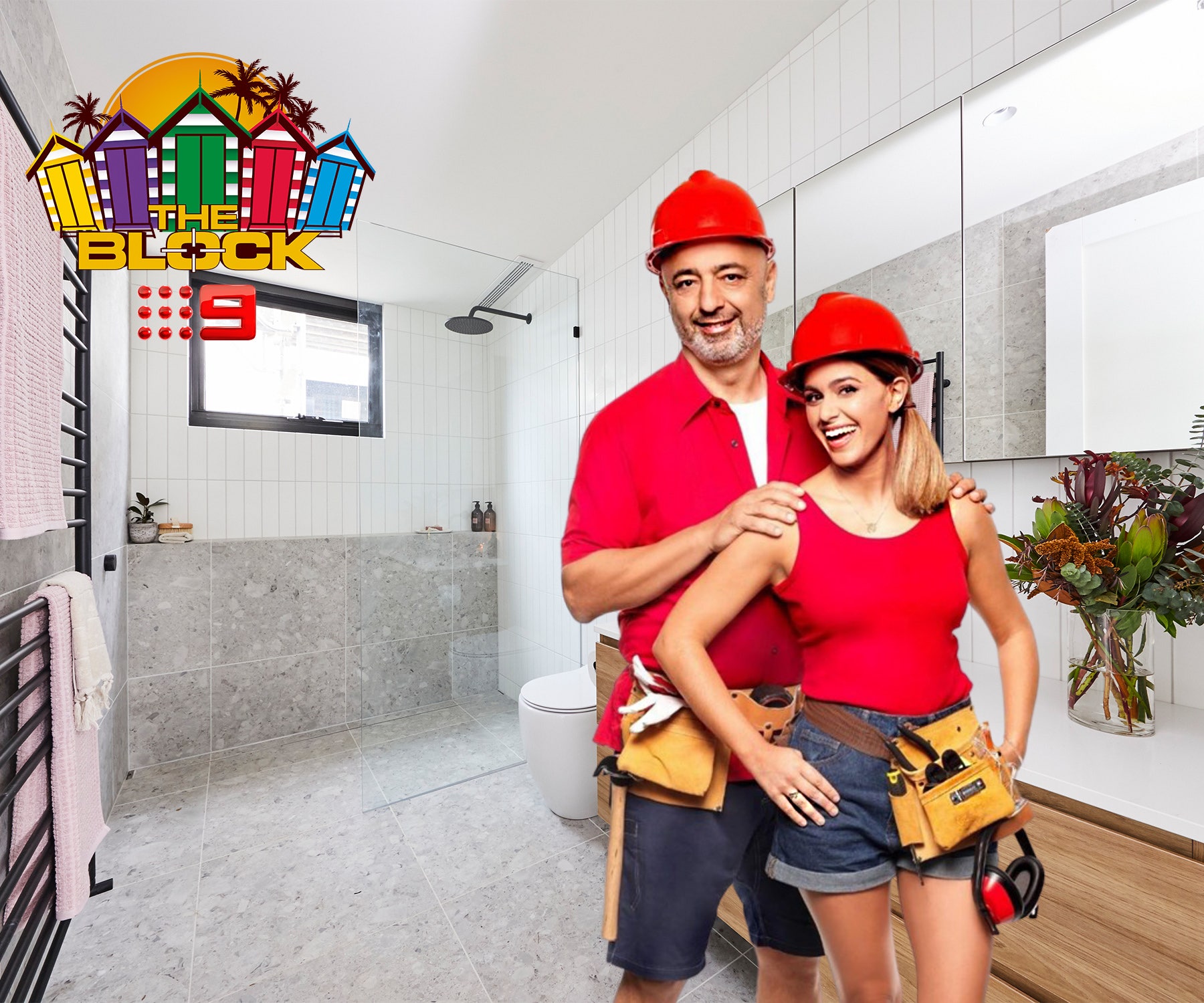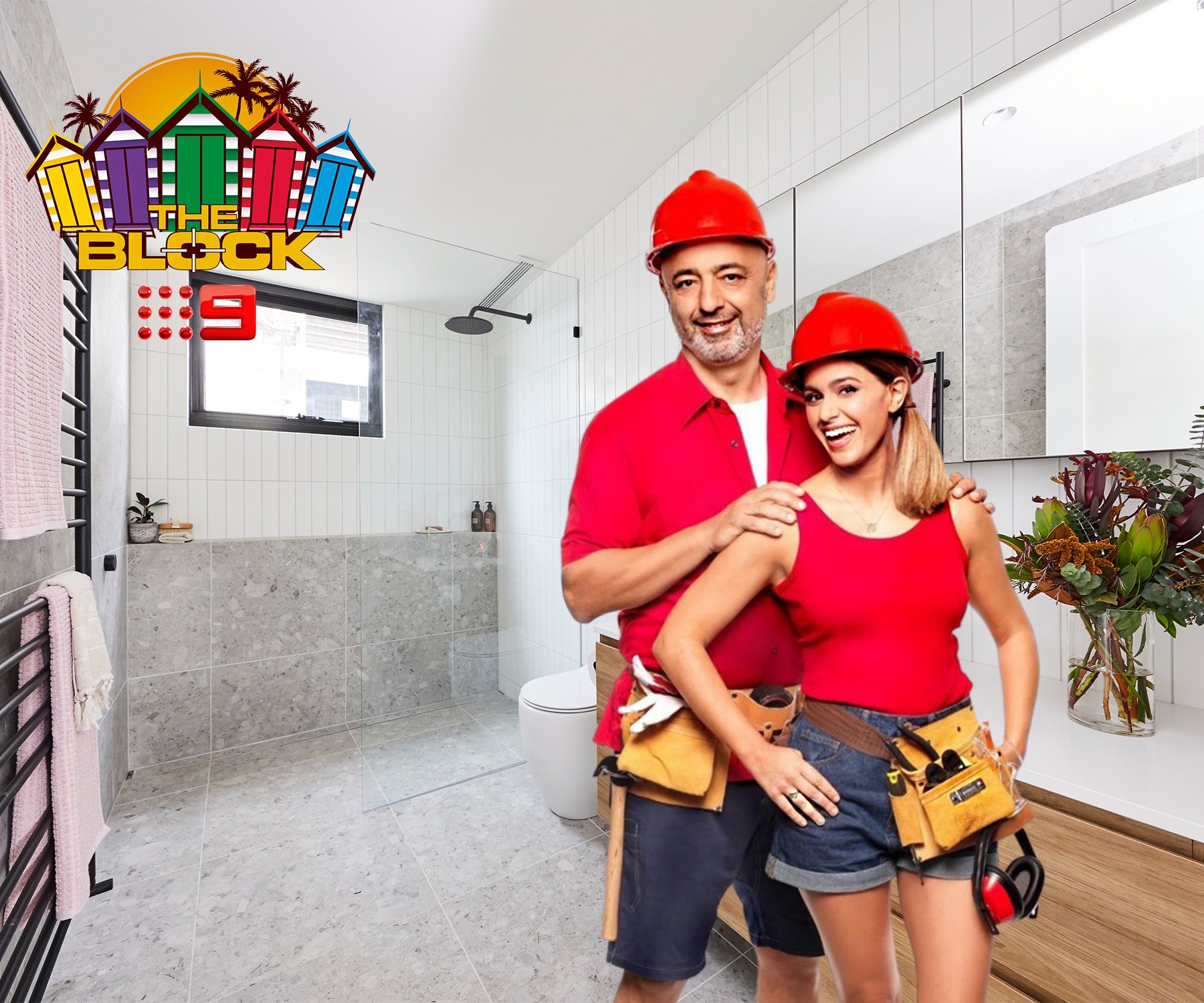 The Block 2020
VIC Couple
Harry & Tash
The Block's first-ever father and daughter renovation duo, 57-year-old Harry is an IT Manager while daughter Tash, 32, works in social media and production management.
The pair are hoping for a home turf advantage – both live nearby – and while Harry wouldn't call himself an expert, has had some renovation experience.
As for Tash, "With production management, there are so many skills that I think will be great on The Block. I am used to working with tight deadlines and ensuring the job gets done."
The pair, who met 17 years ago, are currently renovating their own home while raising their two kids, and plan to savour every moment of the competition.
Click on a week below to jump to a room reveal!
---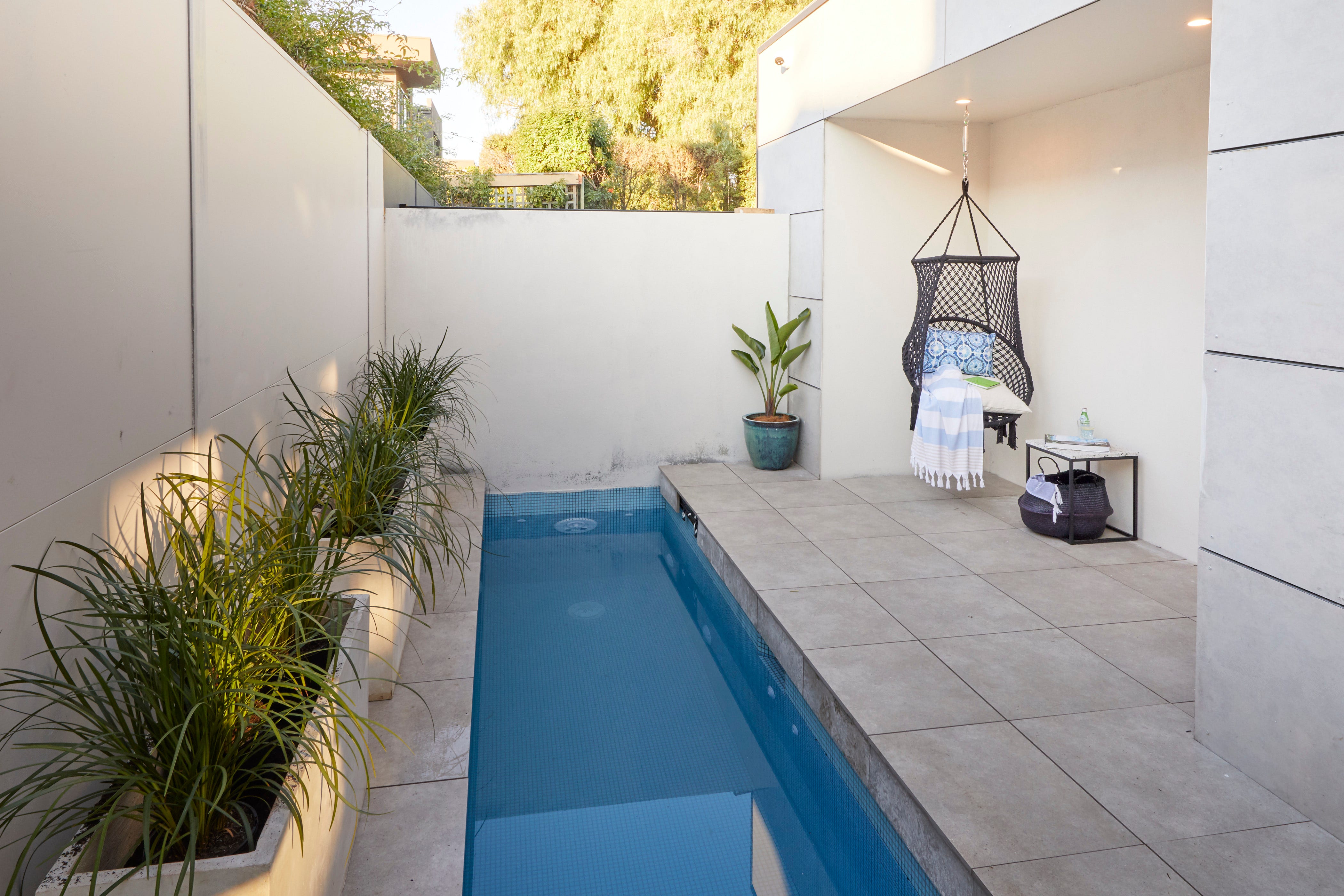 Week 12: Backyard
Pool Tile: Glass Vitreo Aqua Mosaic
The choice of tile for the pool got a big tick from Shaynna.
"I love the colour choice of the tiles. That's beautiful," she said.
Neale agreed.
---
Week 11: Studio Bathroom
Floor & Wall Tile: Timeless Ceppo Gris
Feature Wall Tile: Atmosphere Pink

Darren was a fan of the tiles, quoting "The tile choices are lovely. I really love the floor and wall. I love how it travels up that wall and gives you that really nice shape through here," he said.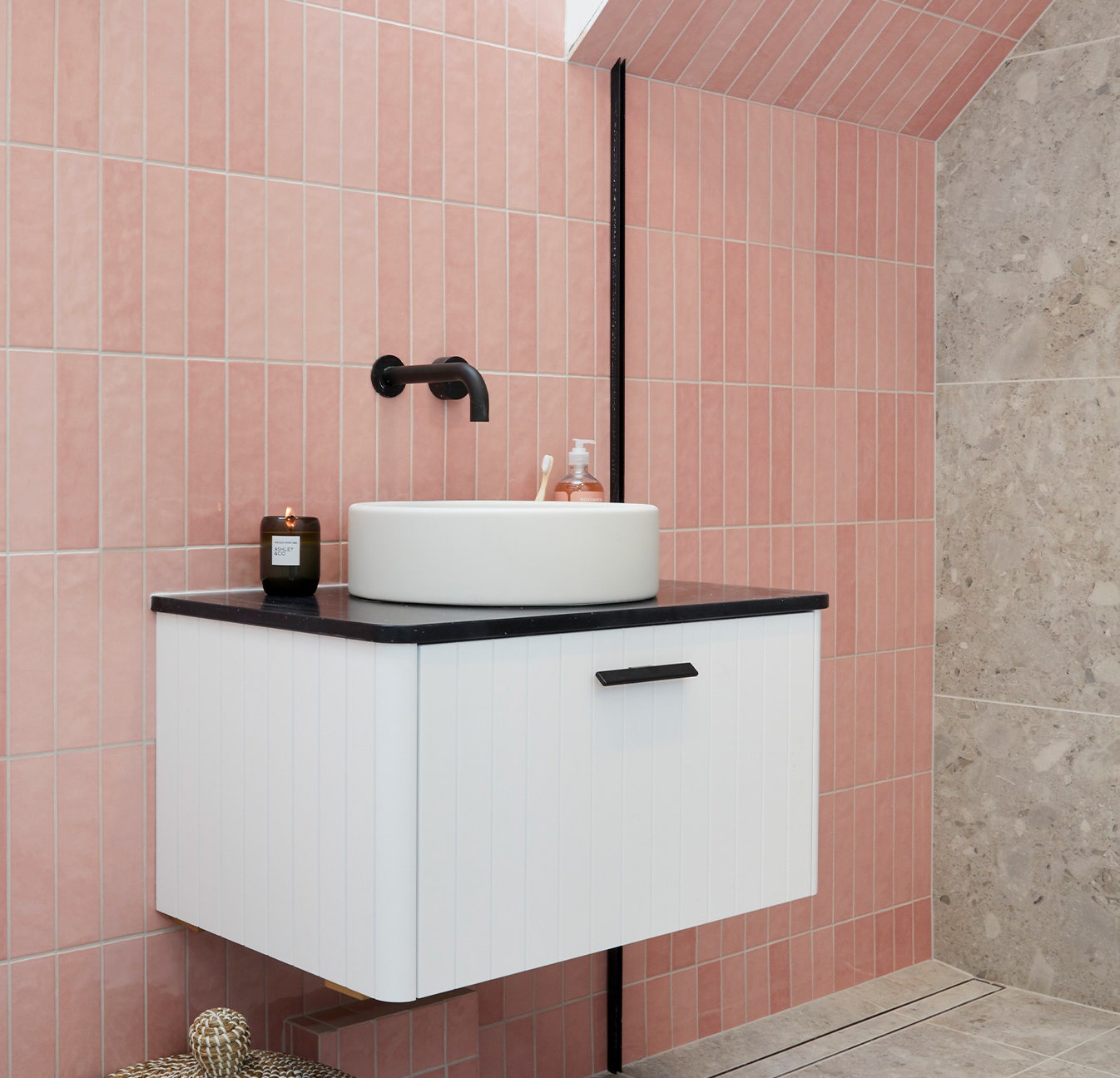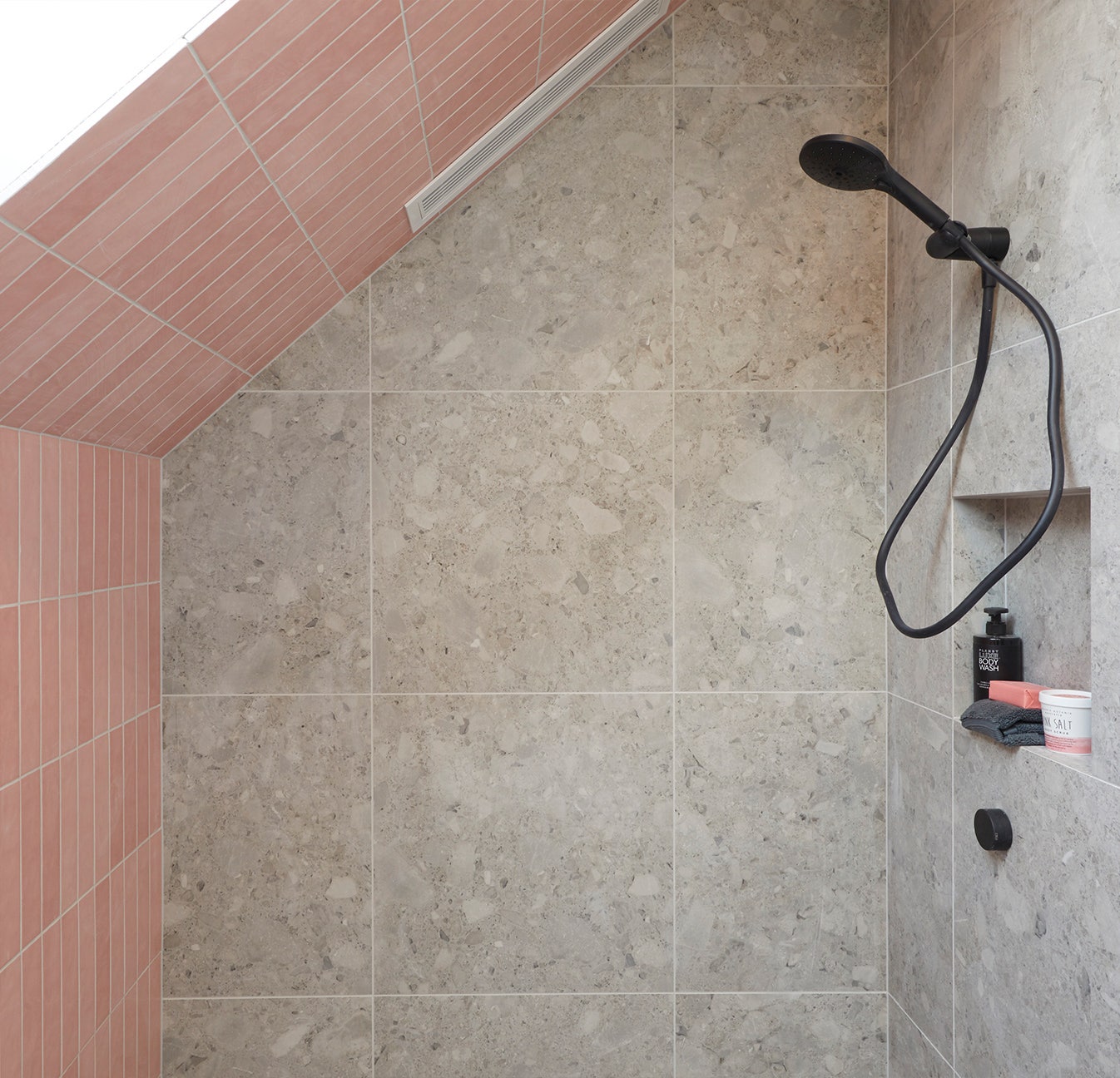 Studio Kitchenette
Splashback Tile: Union White
Harry & Tash were generous with the size of their studio kitchenette. The judges hoped that the large kitchen bench would double as a workspace.
Harry & Tash chose our simple Union White subway laid in a stacked vertical pattern to draw the eyes up and elongate the wall.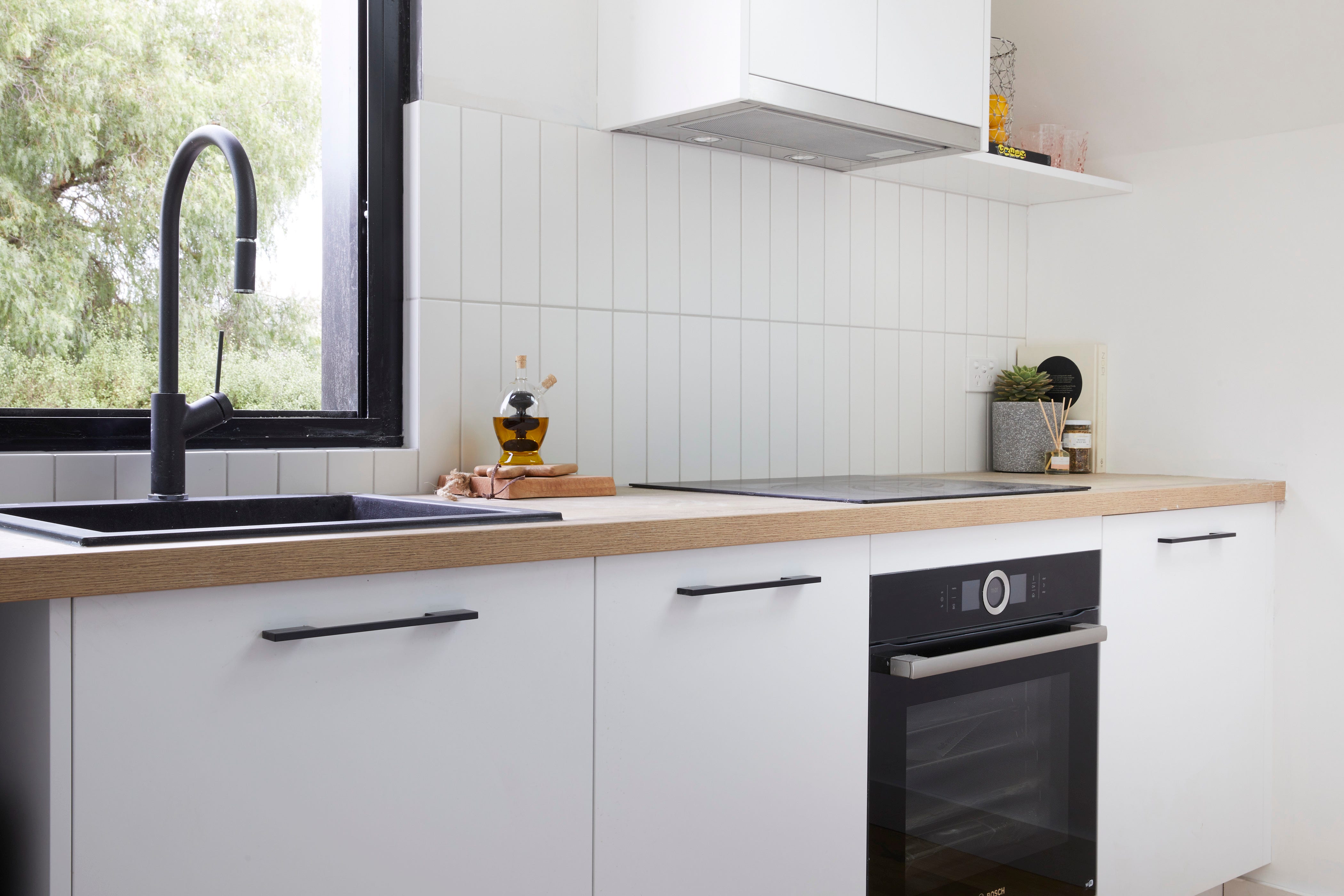 Harry & Tash reflected on the crazy week, sharing these beautiful photos of their studio.
---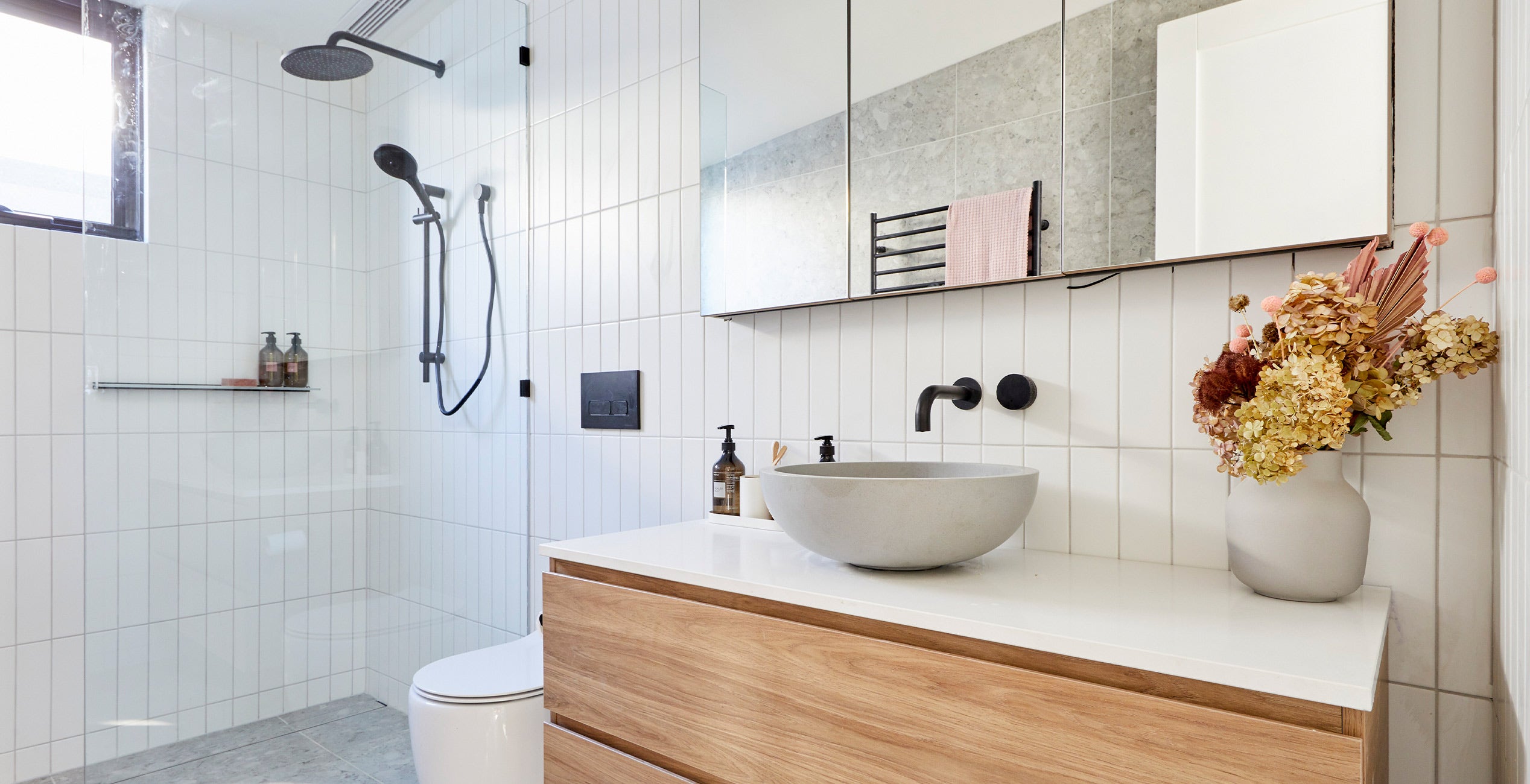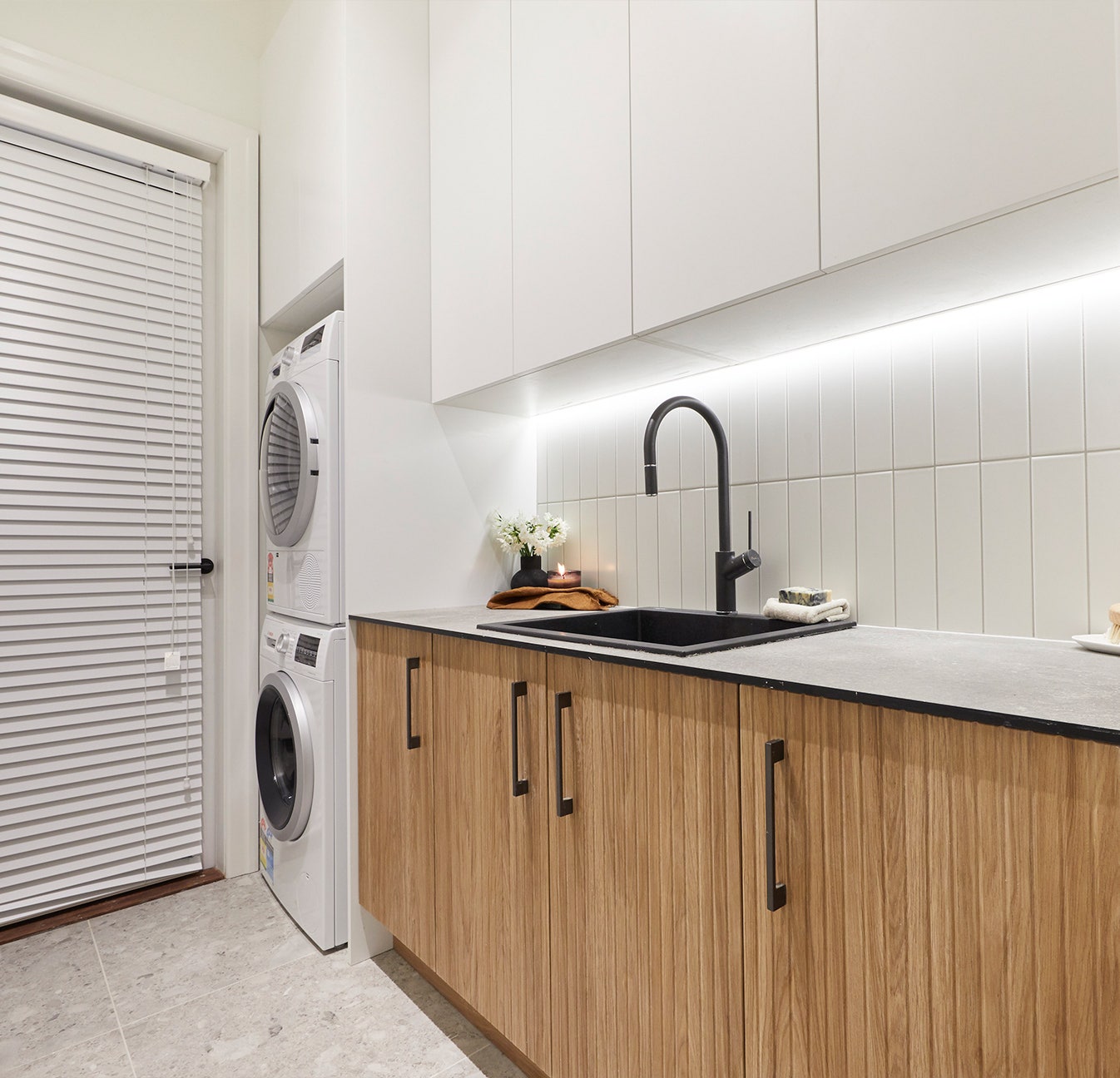 Week 9: Laundry
Floor Tile: Timeless Ceppo Gris
Wall Tile: Union White
Continuing the same much-loved floor tile from their bathrooms, Harry and Tash kept the styling simple with fluted feature cabinetry and our Union White subway tiles laid in a vertical stack to draw the eyes up.
Laundry & Powder Room Score: 25/30
---
Week 5: Guest Bathroom
Floor & Wall Tile: Timeless Ceppo
Feature Wall Tile: Union White
Walking into the bathroom, Darren thought the tile choice was stunning and added so much flavour and personality to the room. "Can we just start with how amazing these floor and wall tiles are?" "You know these days, I just don't understand why you'd want to put real stone tiles on your floor because from a maintenance point of view these things are pretty much indestructible," Darren added
Neale described the palette of the bathroom as beautiful, calming and restful.
Room score: 23.5/30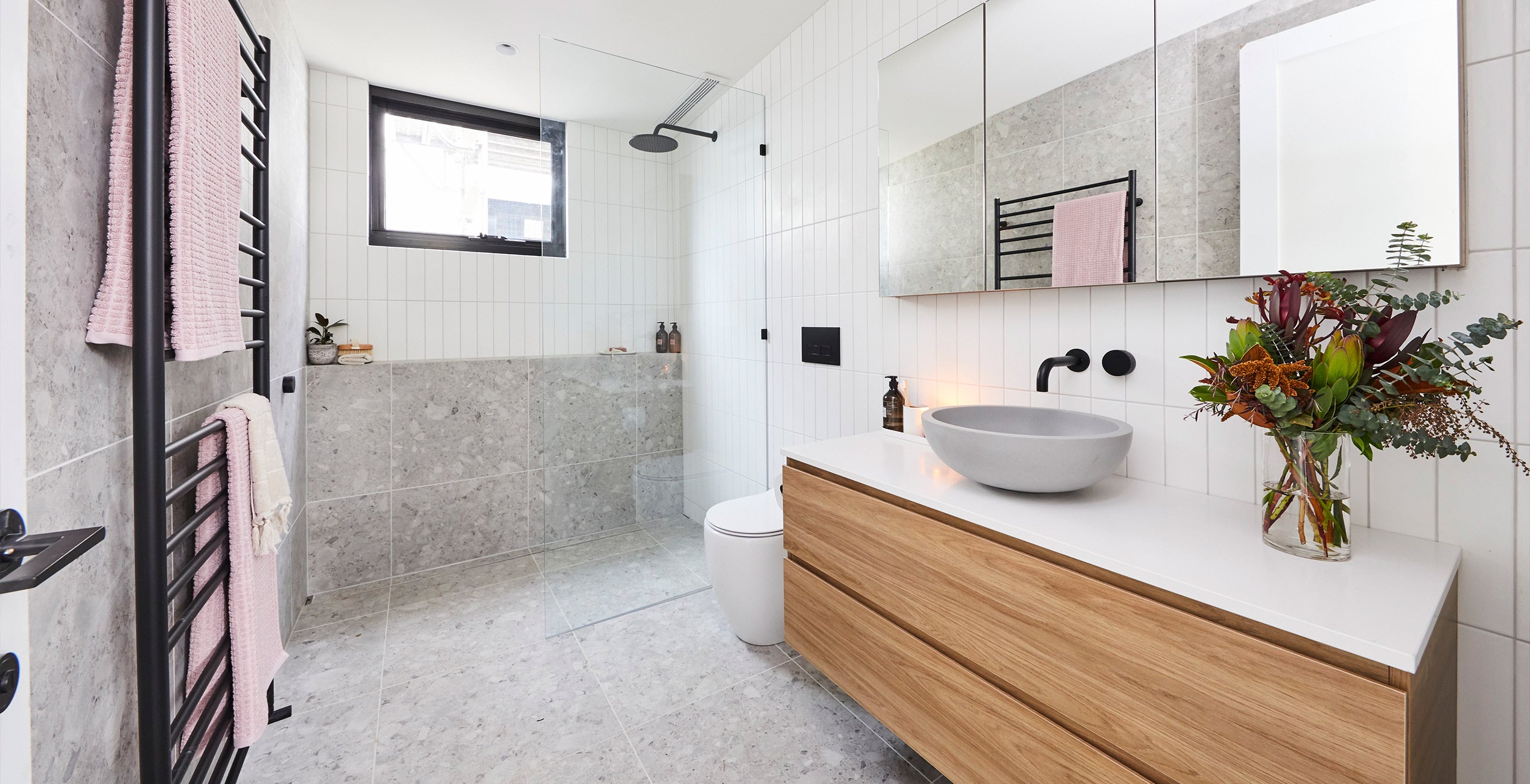 ---
Week 4: Master Ensuite
Floor & Wall Tile: Timeless Ceppo
Feature Wall Tile: Atmosphere Dark Green
"Look at the colour of those tiles. Isn't that the most beautiful green? It is the perfect accompaniment to the bedroom that they delivered last week," - Neale
"The colours are beautiful, the space is glorious, the luxury of space we have above our heads is amazing," Darren commented. Shaynna added that she adored the floor tile choice. "This exactly what they needed, almost a modern terrazzo-type look," she said of the flooring.
Darren loved it so much he tap-danced joyfully out of the room.
Room score: 28.5/30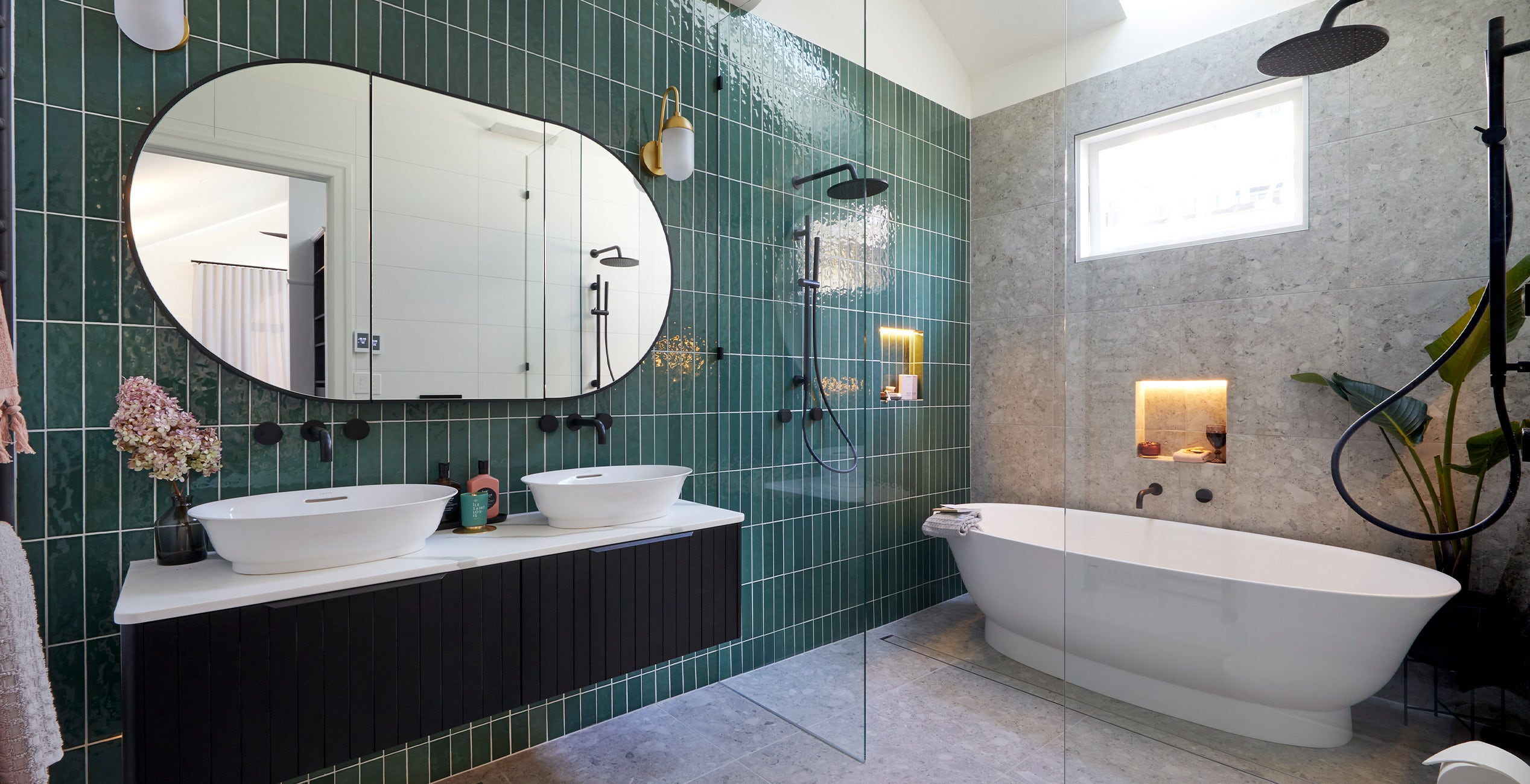 Harry & Tash's master ensuite was popular on socials this week!
---
Week 2: Guest Ensuite
Floor Tile: Majorca Antique
Wall Tile: Belga Grey
Feature Wall Tile: Atmosphere Sky Blue

Darren was struck by the colourful tiles when he first entered the bathroom. It scored heritage points with the judges because the 1920s was the first decade colour like this was used in tiles.
"Cute," Shaynna said before Darren responded, "Very cute."
Room Score: 21.5/30