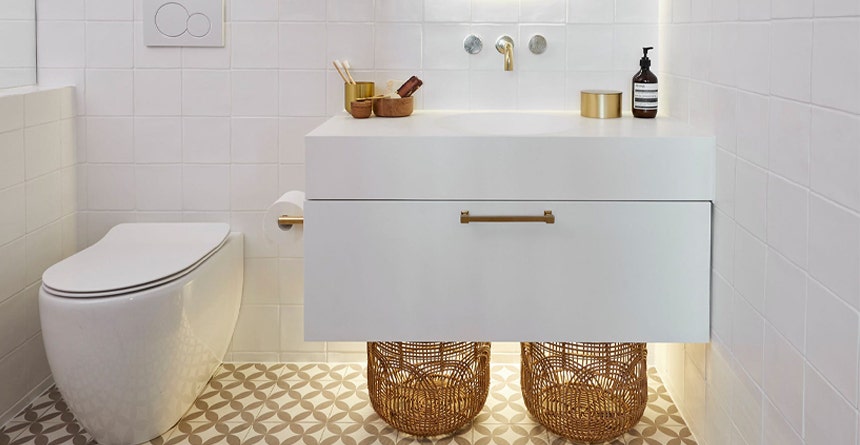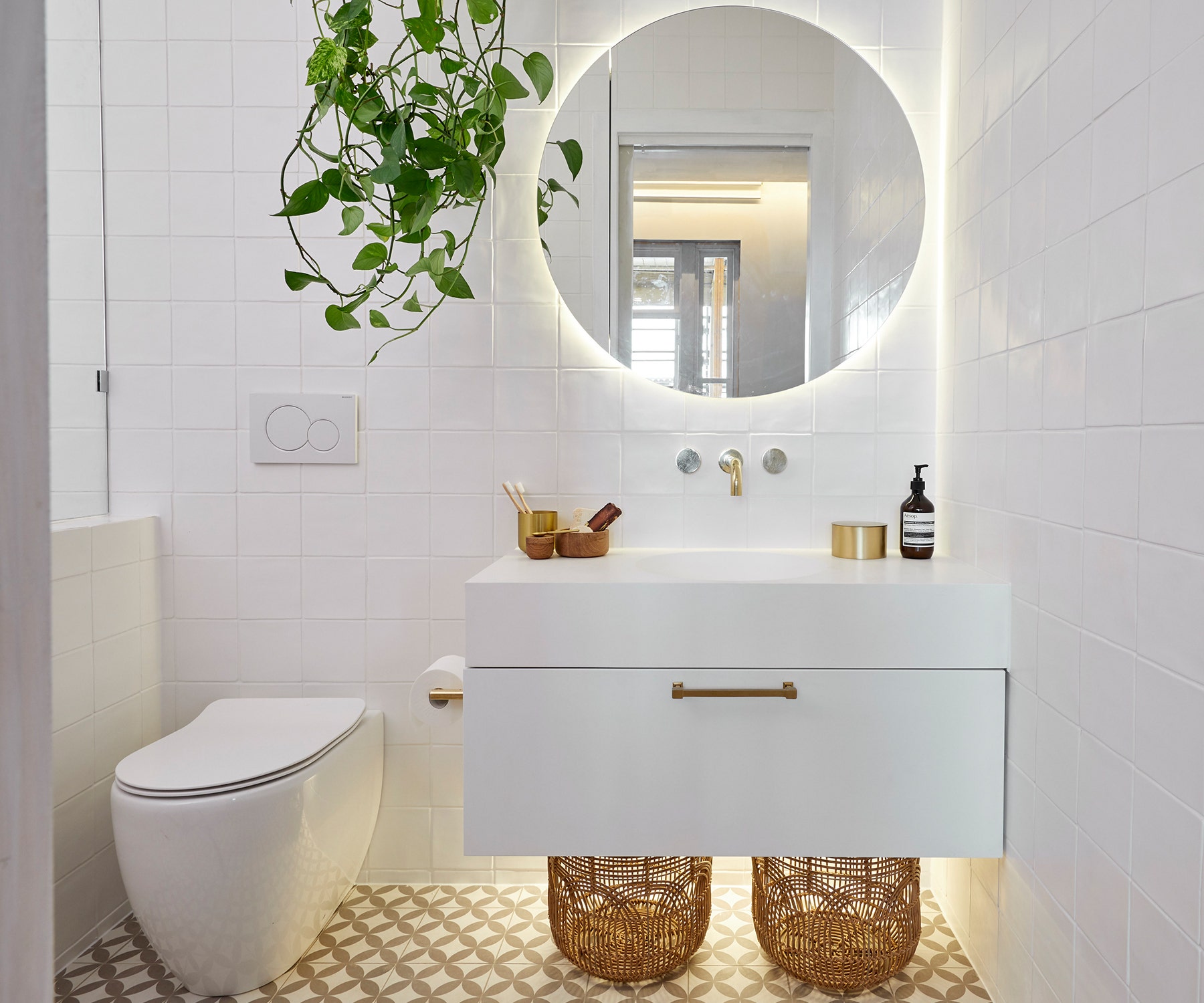 Styles We Love
The Essential Toilet Guide For The Bathroom & Ensuite Renovator
Fit for today's King! Toilets have come a long way. Here's our quick rundown on your 21st century toilet options.
The bathroom is the room that your want to get right the first time as it will be in place for many years to come. It's important to be happy with your choice of both tiles and bathroomware.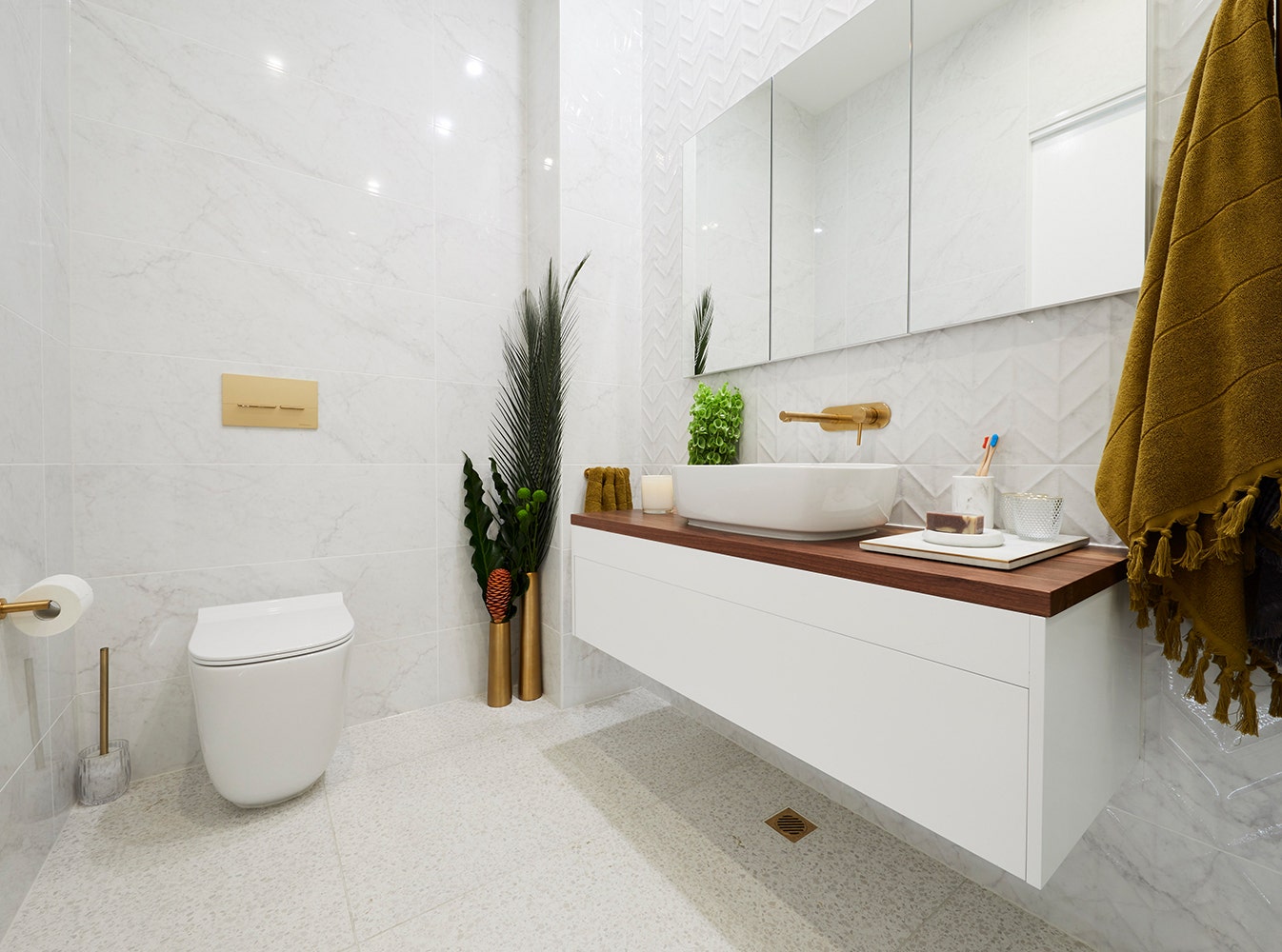 One area that people tend to overlook when renovating a bathroom or ensuite is the toilet. In years gone by that was mainly because there were a limited number of options available to buyers.
That's changed now. In fact, the humble loo has come a long way in the last five years with high-end models now boasting seat warmers, LED lighting and even odour extractors.
They're also getting smaller and more compact.
With improved design, we've seen the footprint of the toilet shrink by around a third. Unsightly mouldings are gone and some models literally disappear into the background though bear in mind that this can impact plumbing and installation costs.
Here's our quick rundown on your 21st century toilet options.
The luxe loo: In Wall toilet
Think swanky hotel toilets where plumbing is hidden behind the wall so all you see in the pan. Pans can be hung on the wall or sit on the floor and flush buttons range from square, round, glass, stainless steel, and even coloured buttons to complement the bathroom design.
The In-Wall toilet is on-trend, a brilliant space saver, and quiet. However, it's not suitable for solid brick walls (but brick look tiles are okay!) and plumbers need to be notified in advance if one is to be installed. Despite being set in the wall, it's not difficult to service.
The next generation is here: The Smart toilet
Smart toilets are the latest in bathroom technology and allow increased hygiene while bringing the comfort and luxury of a five-star penthouse suite into your very own home.
Its sleek design with inner wall cistern is complemented by its ability to wash, dry, deodorise, self-clean and even warm your cushion on those cold mornings. And, you can personalise your experience with a remote control.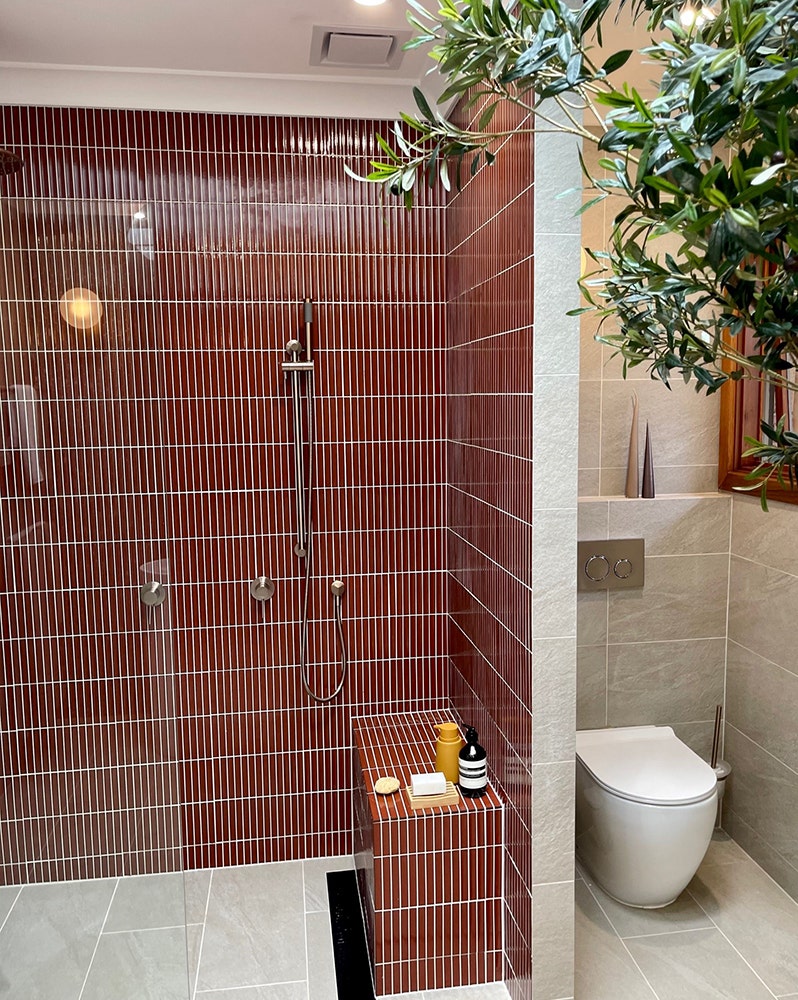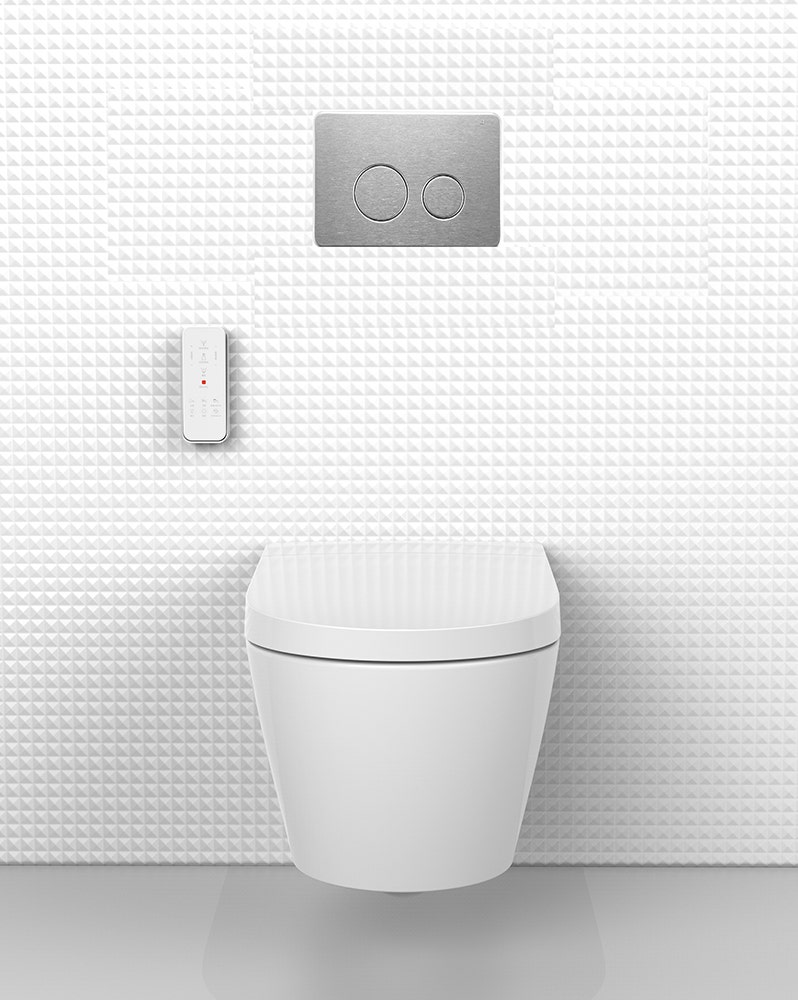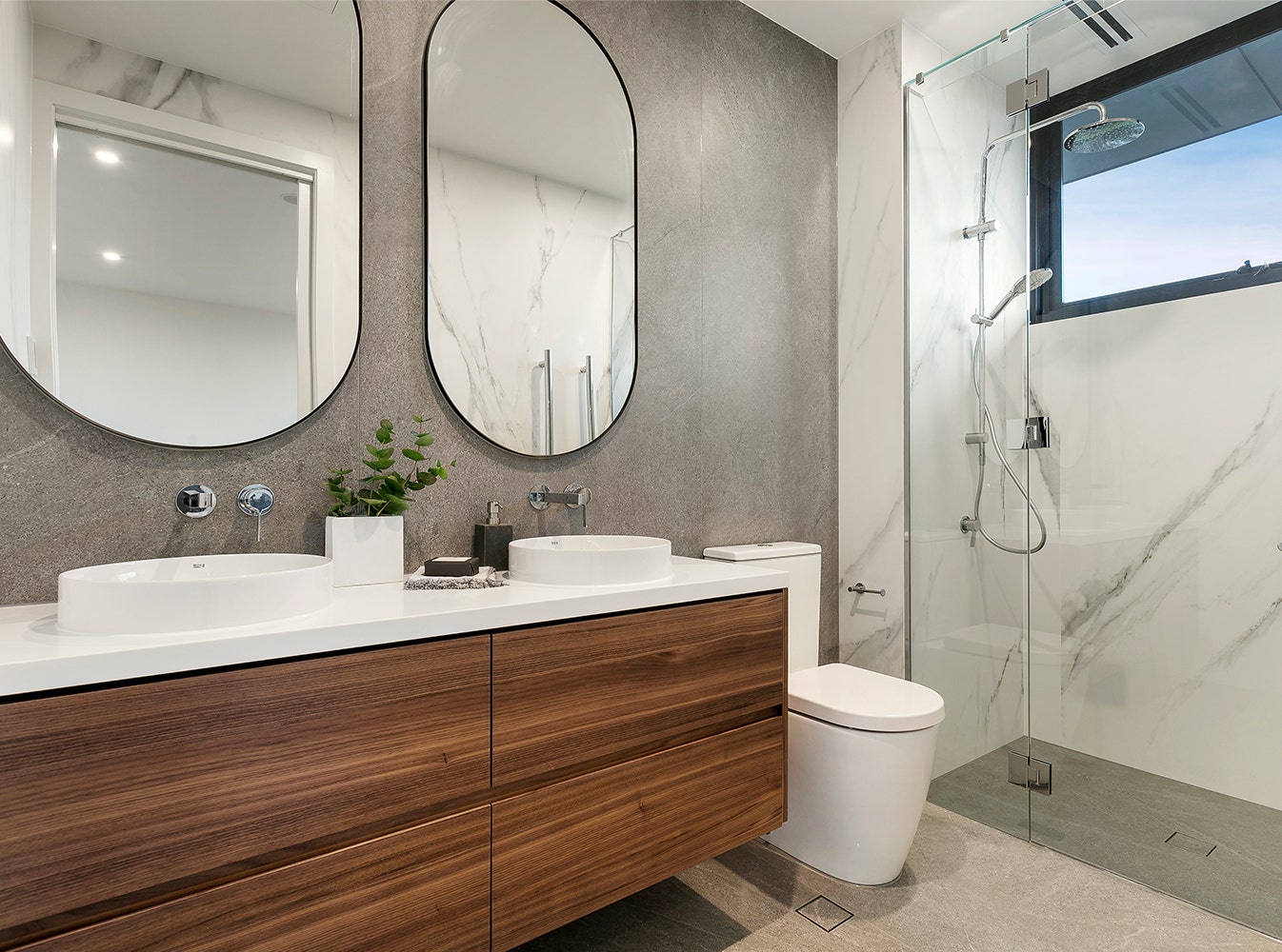 Where the action is: Wall Faced toilet
The Wall Faced toilet may not have the five-star appeal of its In-Wall cousin but it's overwhelmingly the choice of Australians accounting for 85 per cent of Beaumont's toilet sales.
Here, the cistern and pan are bolted together as an integrated system and installed flush against the wall. It's a hygienic option as there's nowhere for germs or dirt to get trapped.
A Wall Faced toilet is perfect for most ensuite bathrooms and plumbers love it because it's easy to install and versatile.
Close Coupled
Close Coupled toilets have fixed plumbing outlets and can only be used in bathrooms that have a matching plumbing solution. The cistern bolts to the pan and is plastic or china. Once popular, it's now relegated to the second bathroom, holiday shack and sometimes used as a cheap option in mass housing developments.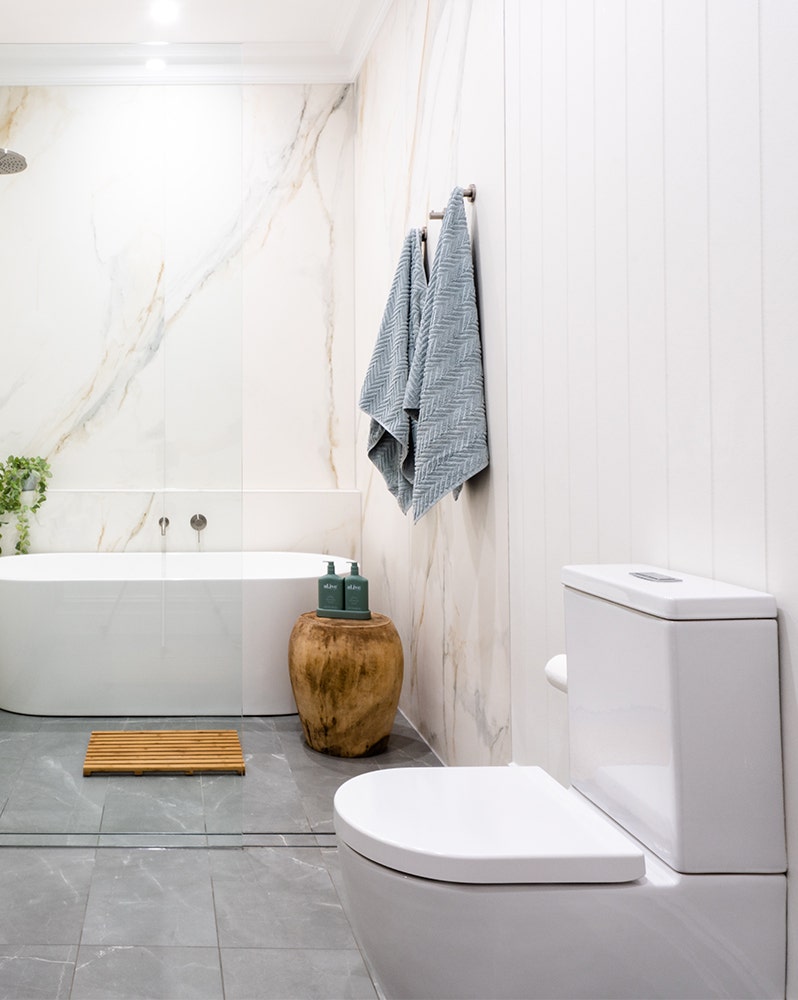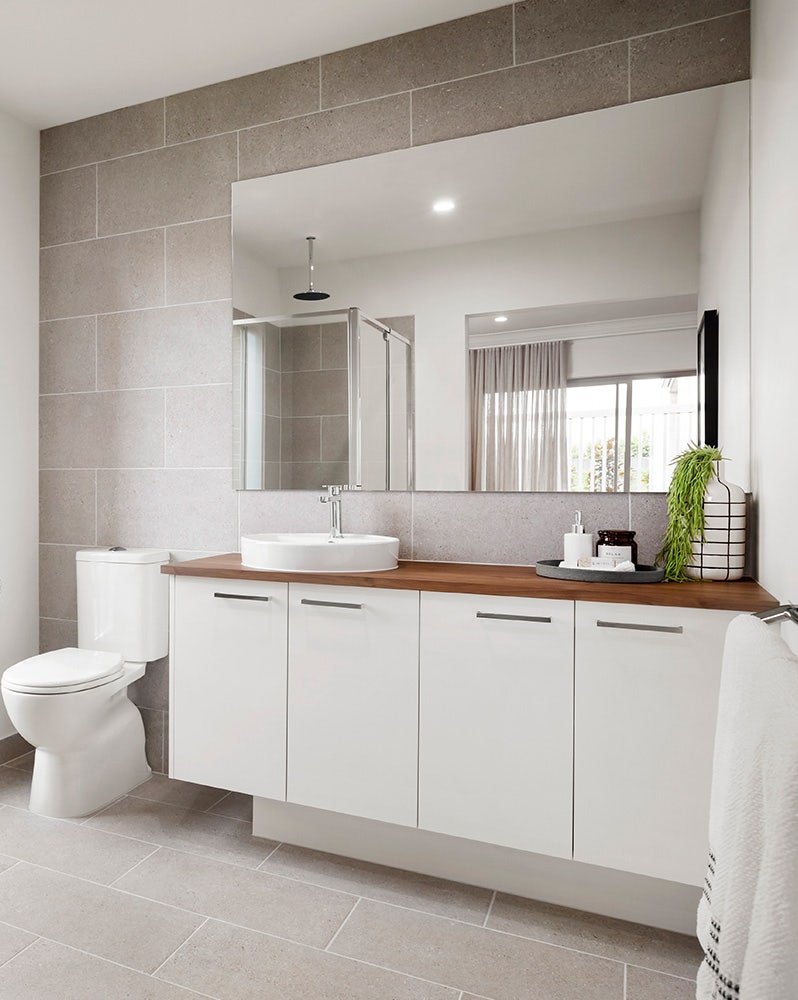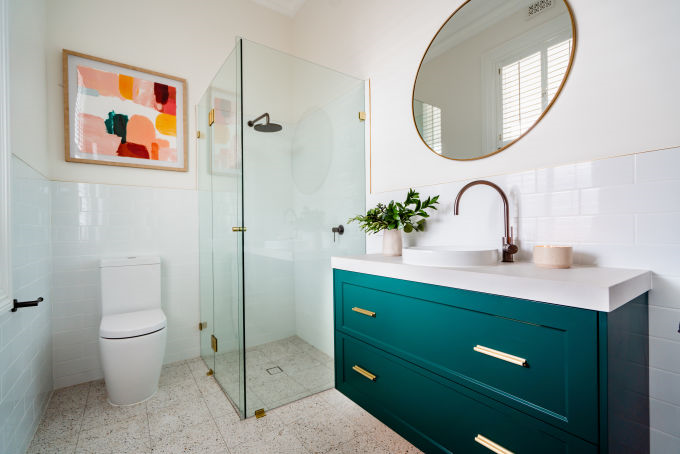 Link Suite
At the bottom end, there's the trusty Link Suite. It's more versatile than the Close Coupled option as it has a 'linking' piece connecting the pan to the cistern, which means it can fit most plumbing situations. Cisterns can be plastic or china.
So there you go, we reckon that's pretty much everything you'll ever need to know about toilets! If you want to make your selection even easier, check out the toilets included in our bathroom packages.