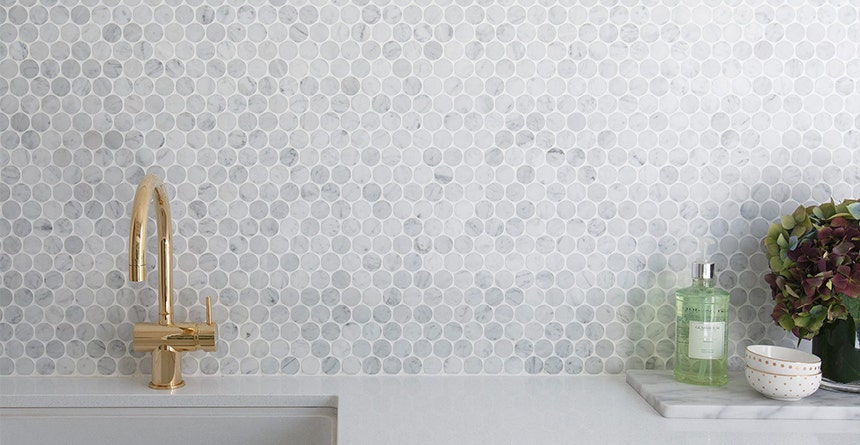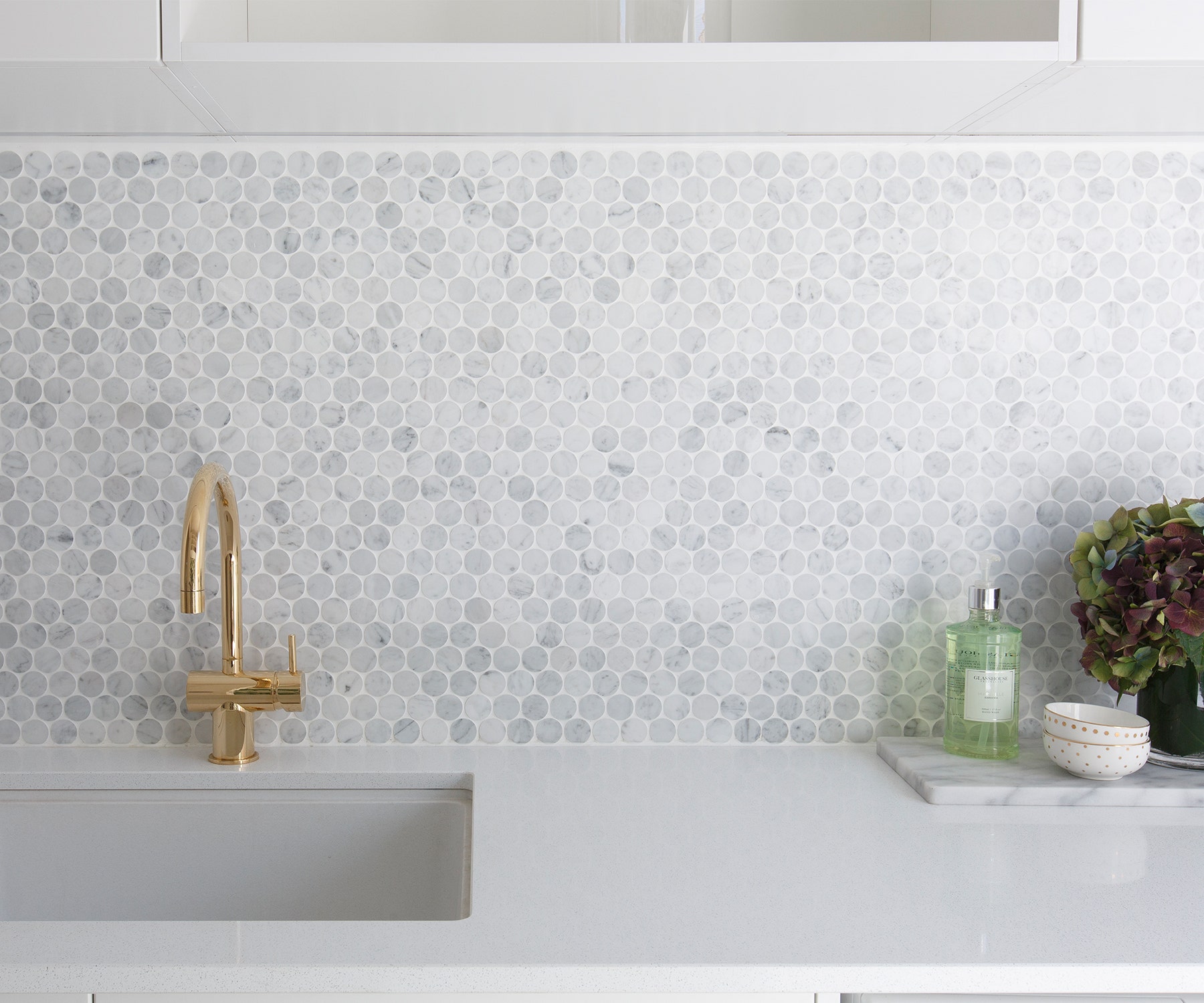 Pro Tips
5 Bathroom Styling & Reno Tips From The Block's Julia Treuel
Julia Treuel earned our bathroom renovation stripes on The Block in 2016 & since wowed Australia with the Little Willow Reno. Get her top reno tips here.
Planning Makes Perfect
Julia Treuel competed with her partner Sasha Wright-Neville on The Block in 2016. They were tasked with renovating an apartment in the former J. Kitchen and Sons Soap and Candle Factory in Port Melbourne, Victoria.
Since then, they've completed another renovation dubbed 'Little Willow' and Beaumont Tiles were thrilled to be part of it. In today's post, Julia details her tips and tricks for creating the bathroom of dreams.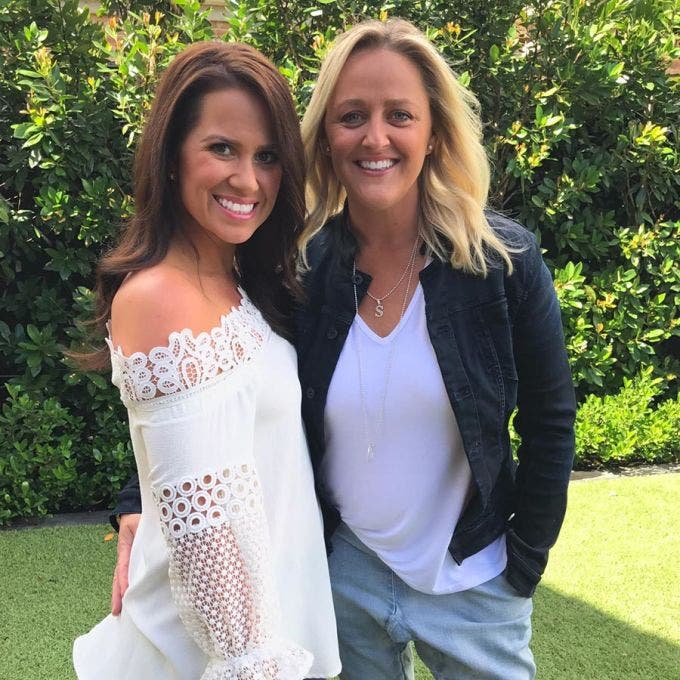 It's all in the planning.
A good bathroom layout is paramount to ensure you're making the most of the space. Sketch out your ideas and play around with placement, then have a full dress rehearsal in your soon-to-be bathroom.
The smallest things can trip you up so measure out the zone and imagine using the fixtures. This will help you understand how the room works as a whole. Is there enough bench space on the vanity? Is the towel rail easily accessible from the shower? Is the toilet placed in the most discreet position? By asking these questions you'll iron out any kinks before it's too late.
It's important to employ good trades so ask around for recommendations. If it's your first renovation, it might be best to hire a builder who will also project manage. Bathrooms require multiple trades so an understanding of the order of work is essential.
Rooms are prepared in lightning speed on The Block but expect things to take a little longer in the real world. Your builder will advise a rough timeline but it can take a few weeks so be prepared to go without your creature comforts.
Finding Your Style
Before you select your fixtures and finishes, it's important to know what you're trying to achieve. Are you a Hamptons devotee or after a modern look? Finding your style may seem daunting but it'll make your life easier in the long run. Start a Pinterest board to garner inspiration, then step back and look at the images as a whole. There'll be common elements in those you were drawn to, so pin-point them and you'll be off and away. Beaumonts make it so easy to find your style with their online quiz, What's My Style. It even recommends products to help you turn your style into a real bathroom.
If you're undertaking a more substantial bathroom renovation, continuity is key. We always recommend picking a certain material and using it throughout your home. Marble tiles were our material of choice at Little Willow and we made sure it was present in every wet area. Rather than using the same tile, however, we mixed up the shapes, installing a selection of diamond, fan, rhomboid and penny round tiles. The spaces felt unique yet cohesive and set the tone for the rest of the house.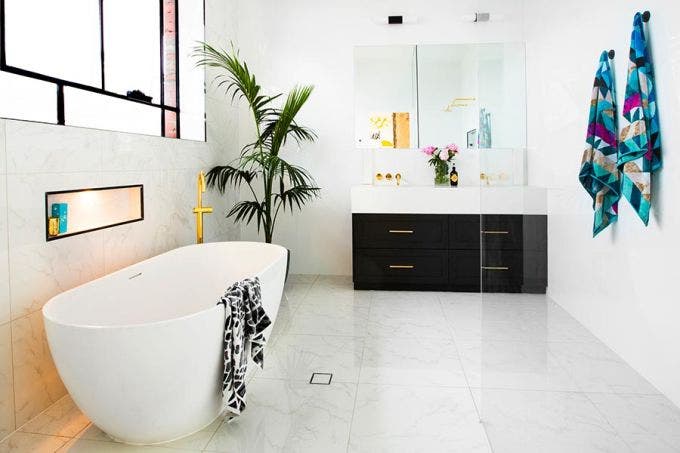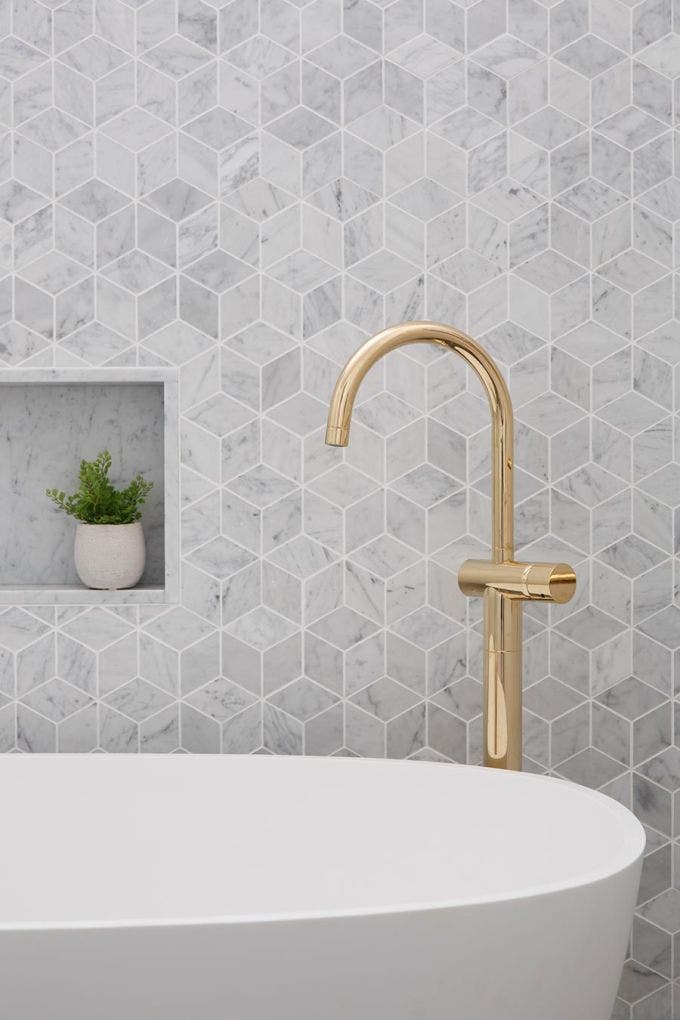 It's All in the Tiles
Selecting tiles with a clear colour story can be an overwhelming task so use no more than three variations in your bathroom. Large slabs look great on the floor and feature walls are the best way to add impact whilst also saving money. Lay mosaic tiles on the prominent side of the room and make them pop by using contrasting grout, then team with a simple wall tile. Don't be afraid to mix surfaces, either. A flat tile is beautifully complemented by one with a hint of gloss.
If variations aren't your thing, opt for the same tile throughout your bathroom. You can create interest by laying them in different formations. If you're on a budget, use only in wet areas and paint all remaining walls. White doesn't have to be the go-to, either. Consider other hues used throughout your home and have a little fun with it. We once painted a bathroom in duck-egg blue which looked stunning against the grey tiles and white cabinetry. Paint is inexpensive and easy to change so consider it fool-proof.
Let Your Tapware Do the Talking
Whilst chrome remains a fabulous choice, modern incarnations are having a moment and we're totally here for it. We love using polished gold as it adds instant elegance and suits our classic meets contemporary aesthetic. Brushed metals are also stunning and provide a sought-after bespoke feel. Where possible, use the same finish across your bathroom hardware, including towel rails and toilet roll holders. These items are typically custom-made and can take up to three months, so place your order well in advance.
Communication is Key
Once your selections have been locked and loaded, send all specifications to your builder or relevant trades. First and foremost, they'll need to know the height of your floor tiles to prevent a step-up into the bathroom. If you have a picture of the formation you desire, send to your tiler to ensure they're laid properly. Better yet, be onsite for installation. Tiles are difficult to remove so do whatever it takes to avoid this dilemma.
All being well, your dream bathroom is just around the corner so make it beautiful and make it yours.
Julia xx
Keep up to date with Julia and Sasha's adventures and find more reno inspo on Instagram.