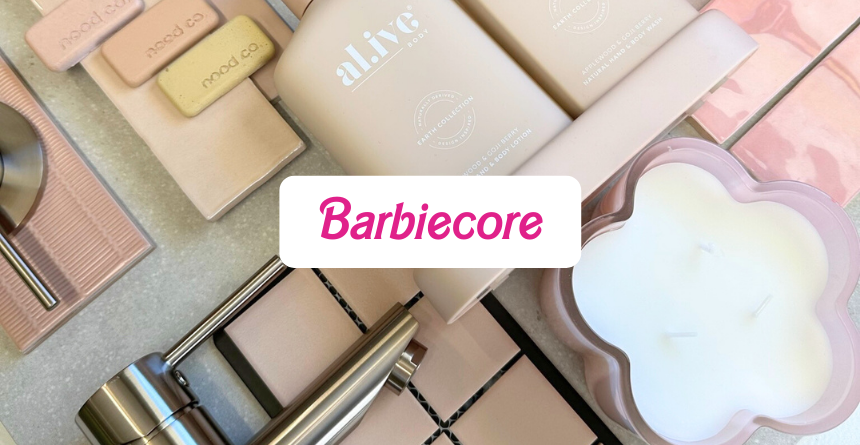 Trending
Barbiecore
Barbiecore is trending right now so here's our Beaumonts x Barbiecore edit with all things PINK so you can get your Barbie on!
In the world of design, trends offer a unique perspective on style and aesthetics. Of course, we love a trend here at Beaumont Tiles and our extensive range demonstrates that we love to accommodate different trends and styles. A huge trend in the world of fashion and design at the moment is Barbiecore.
Inspired by the iconic Barbie doll's vibrant and playful world, this trend infuses spaces with whimsical colours, eclectic patterns, and a touch of nostalgia. Barbiecore is a bright, vibrant trend defined by Barbie's particular shade of signature pink. But Barbiecore isn't just a certain shade of pink. It's about channelling confidence and exuding happiness into the world - that's something we love to do here at Beaumonts and exactly why this trend has captured our hearts.
The most striking aspect of Barbiecore interiors is undoubtedly the colour palette. Bold, candy-like hues dominate the scene, with pinks, purples, blues, and pastels taking centre stage. These colours evoke a sense of joy and exuberance, creating a space that radiates positive energy. However, it's essential to strike a balance between playful and overwhelming and moderation is the key, unlike Barbie's mansion. Incorporate these pink colours into accents like a feature tile, basin, or even the vanity to achieve a harmonious and stylish result.
Another characteristic feature of Barbiecore interior design is the generous use of playfully quaint patterns and textures. Think polka dots, chevron, gingham, and florals that add depth and character to the space. Be brave and mix and match patterns, but remember to ensure they complement each other.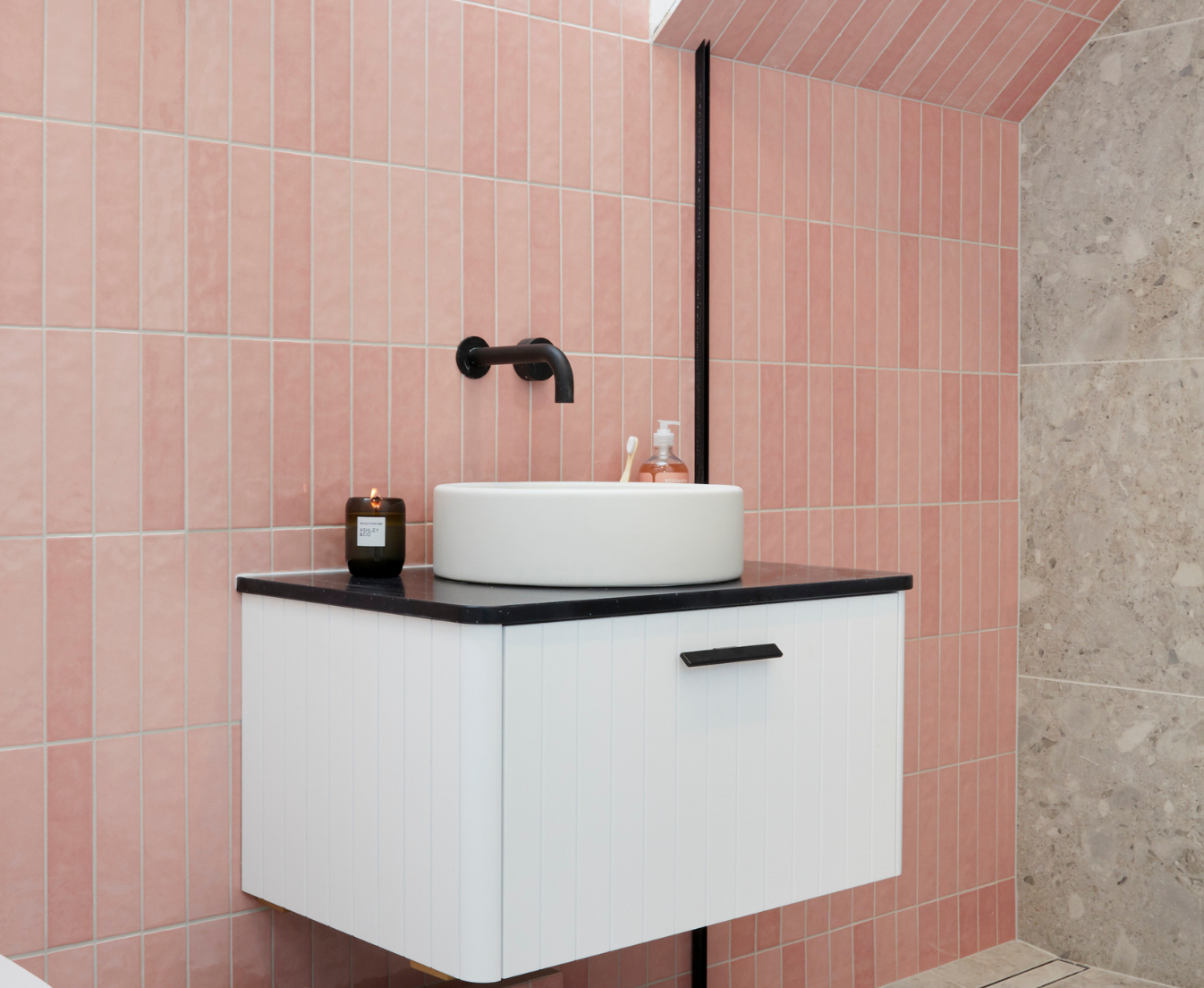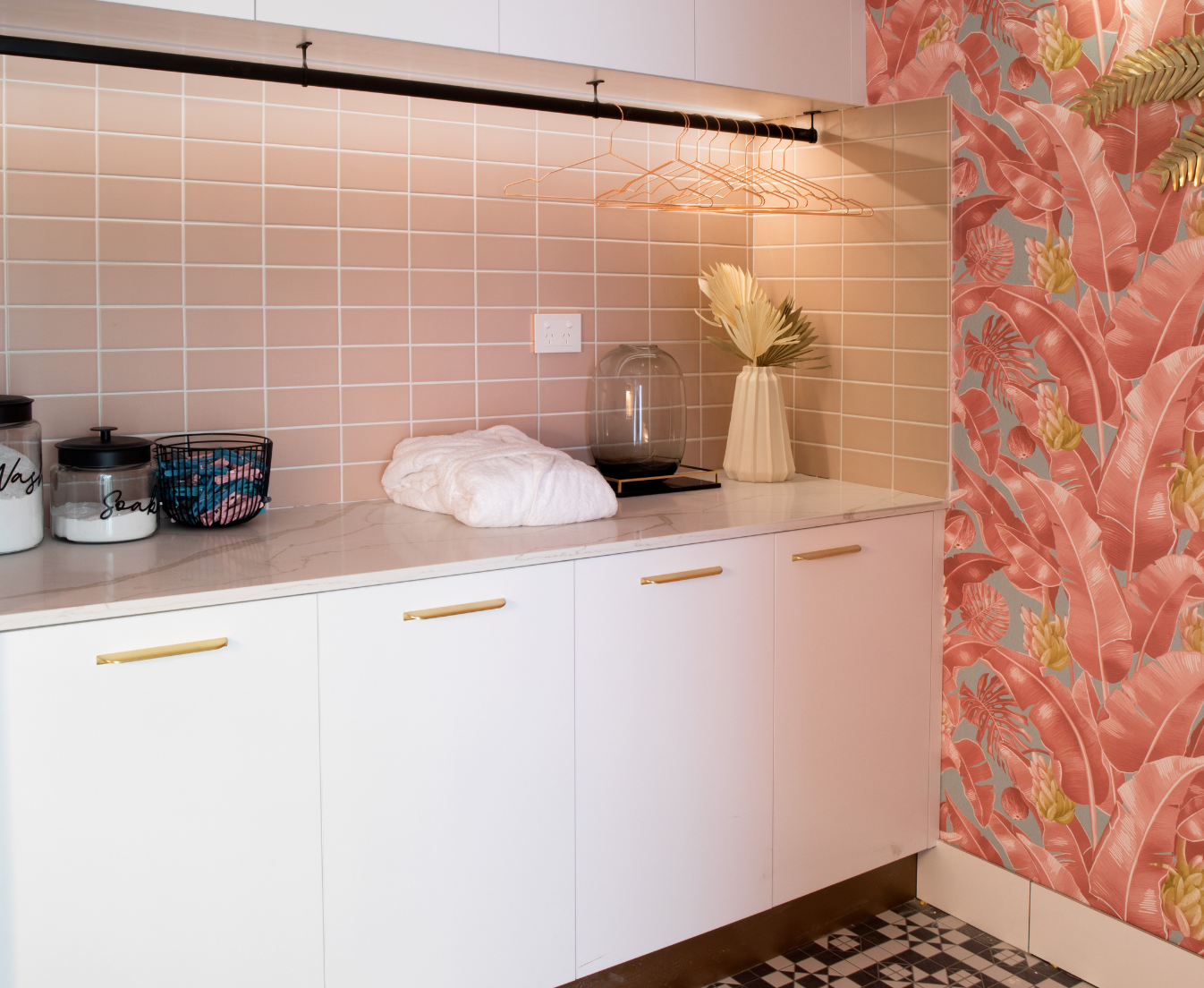 Barbiecore's charm lies in its ability to blend retro elements with contemporary design sensibilities. Adding vintage furniture pieces to your interiors with modern accents creates a unique and inviting atmosphere. The beauty of Barbiecore is that it allows you to celebrate nostalgia while expressing your unique personality. Additionally, don't be afraid to incorporate elements that reflect your interests and passions – after all, Barbie's world is all about endless possibilities.
Barbiecore interiors are a delightful and refreshing trend that encourages self-expression and creativity. By embracing a playful colour palette, mixing whimsical patterns, and fusing retro and modern elements, you can create a vibrant living space that exudes joy and positivity. Don't be afraid to dive into your nostalgic memories and incorporate personal touches to make your Barbiecore space truly your own.
Let your imagination run wild and transform your home into a charming and colourful haven inspired by the timeless charm of Barbie's dream world. Whether you're looking to inject a hint of pink or go all out, we have the best inspiration and products to help you embrace this delightful trend to create a lively and charming space.
Pink Inspiration Gallery
Get the creativity flowing with this collection of pink spaces.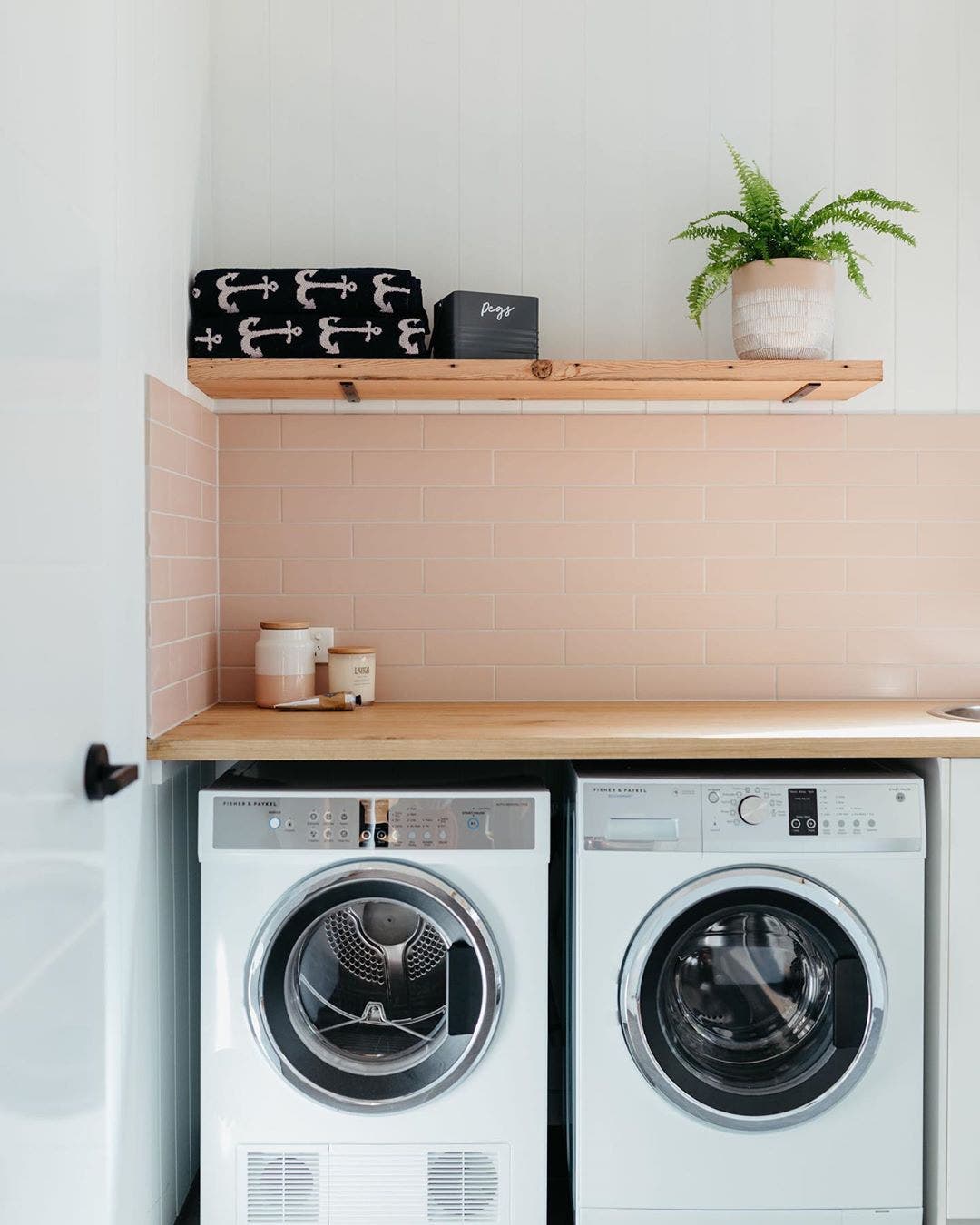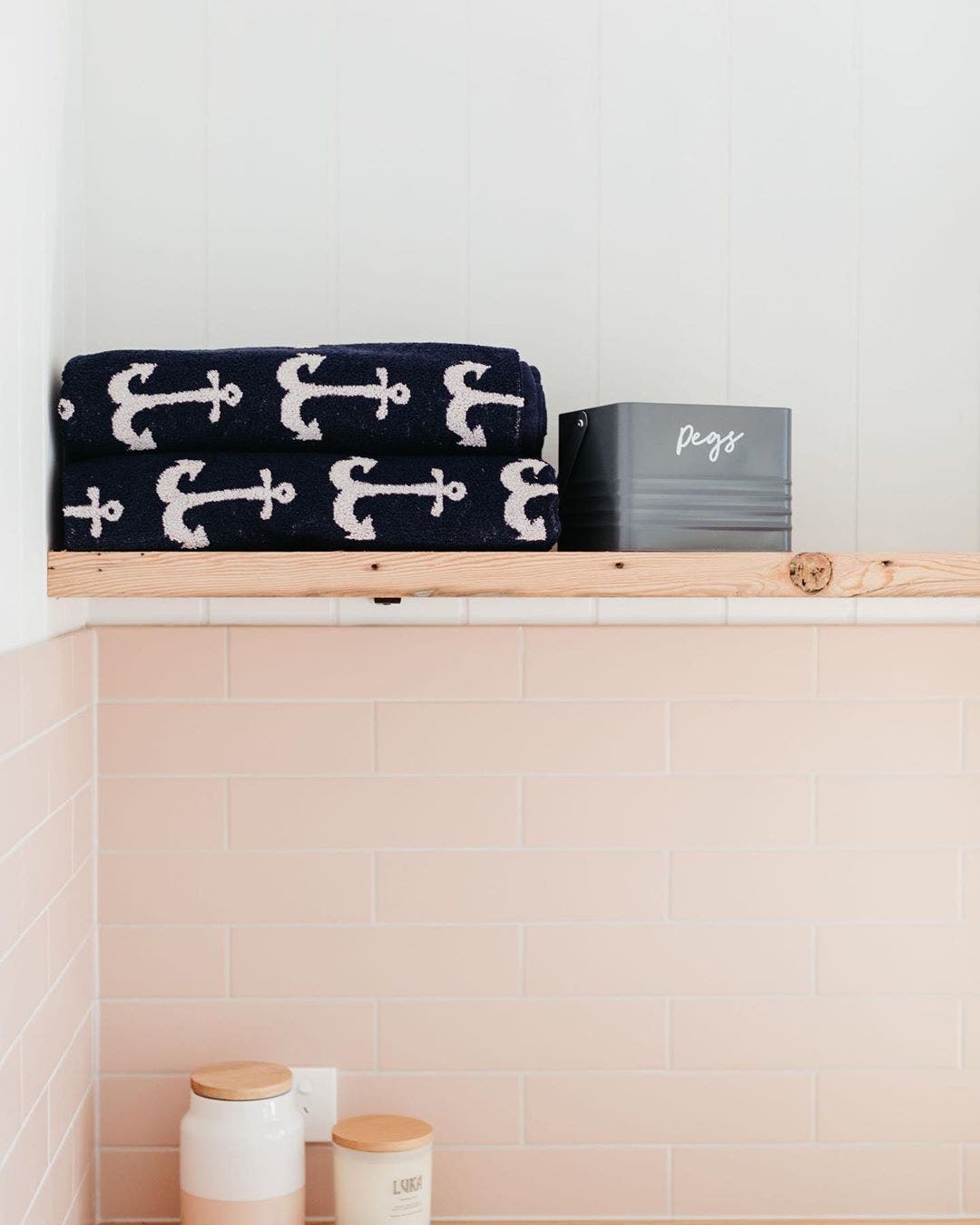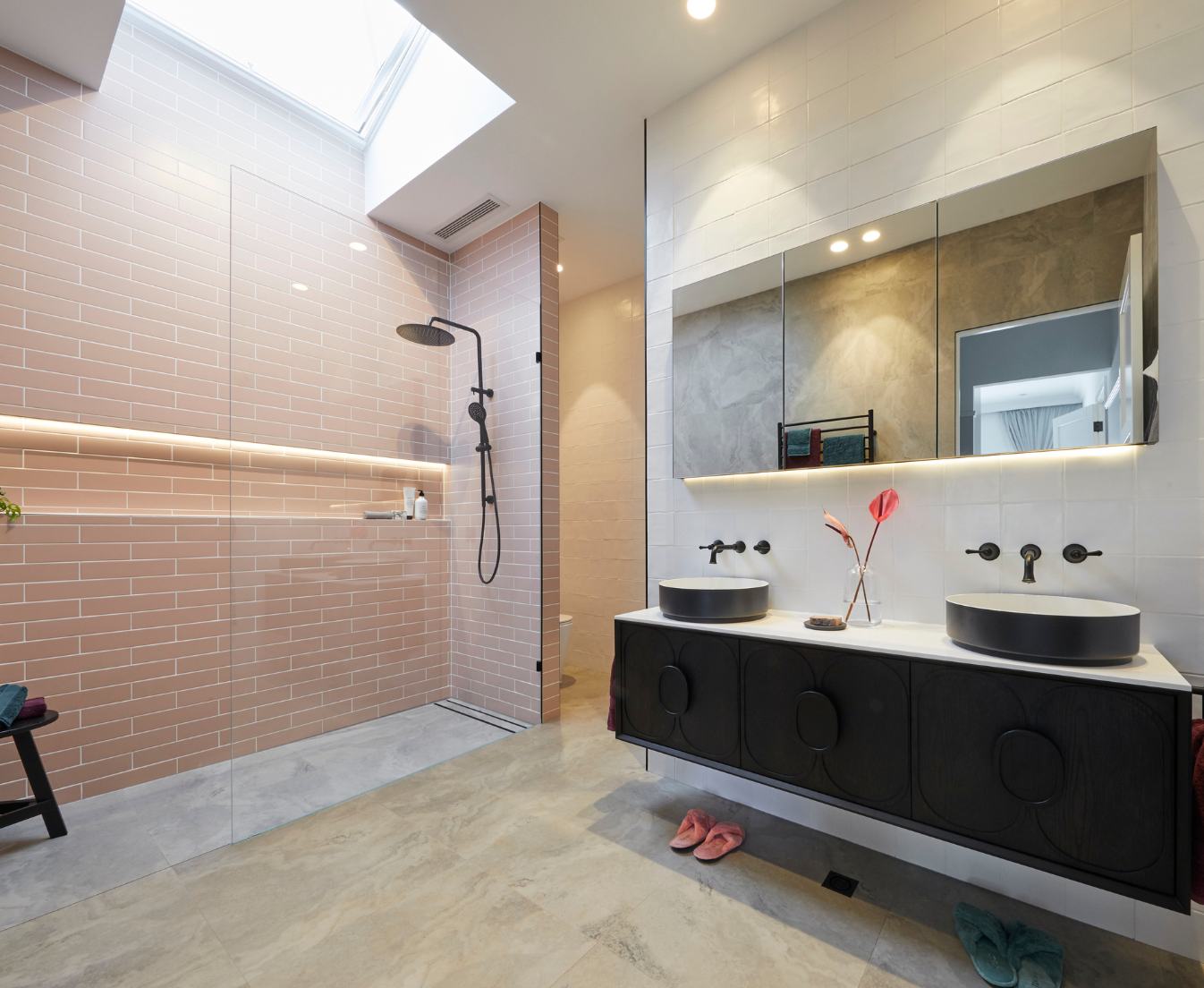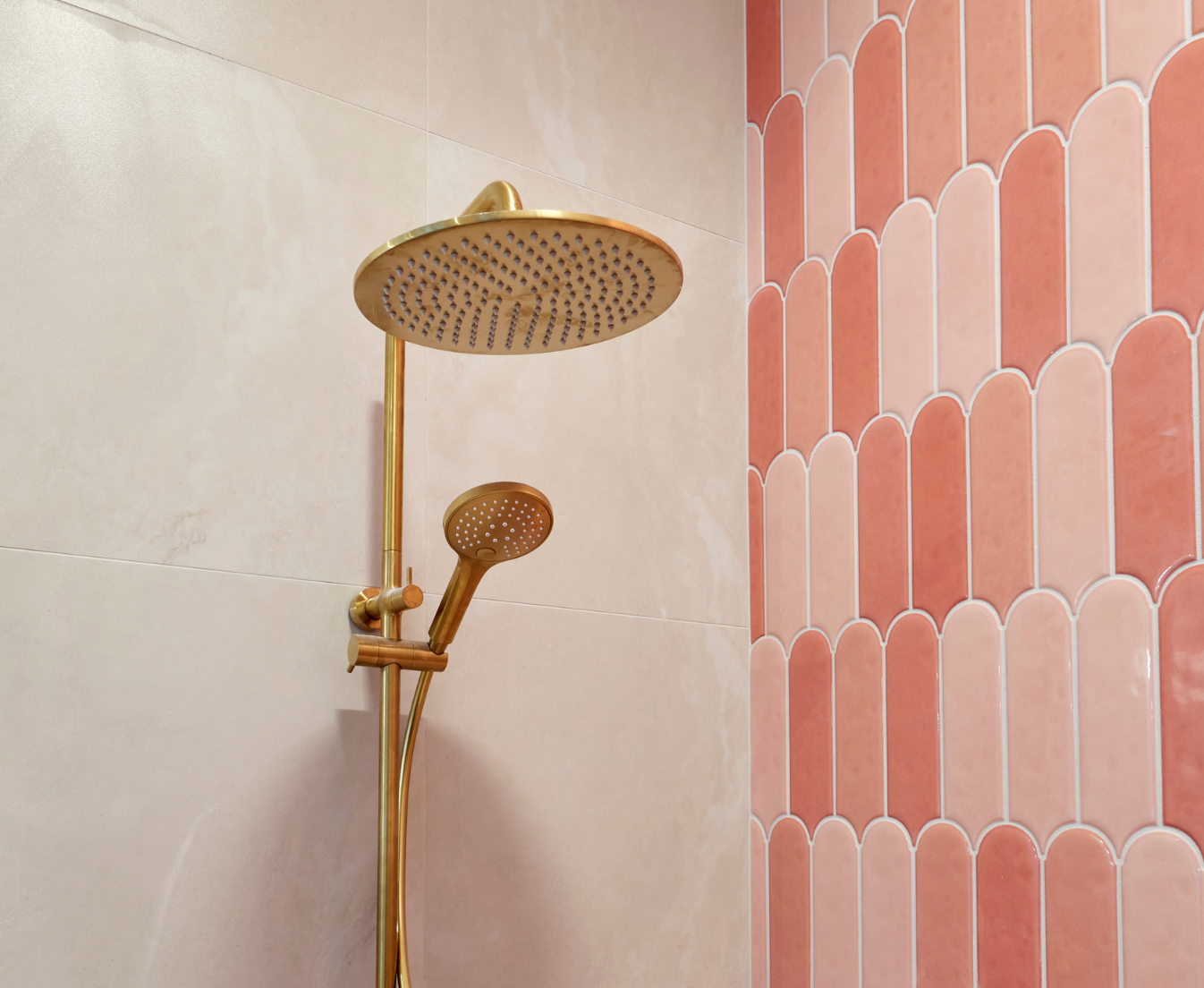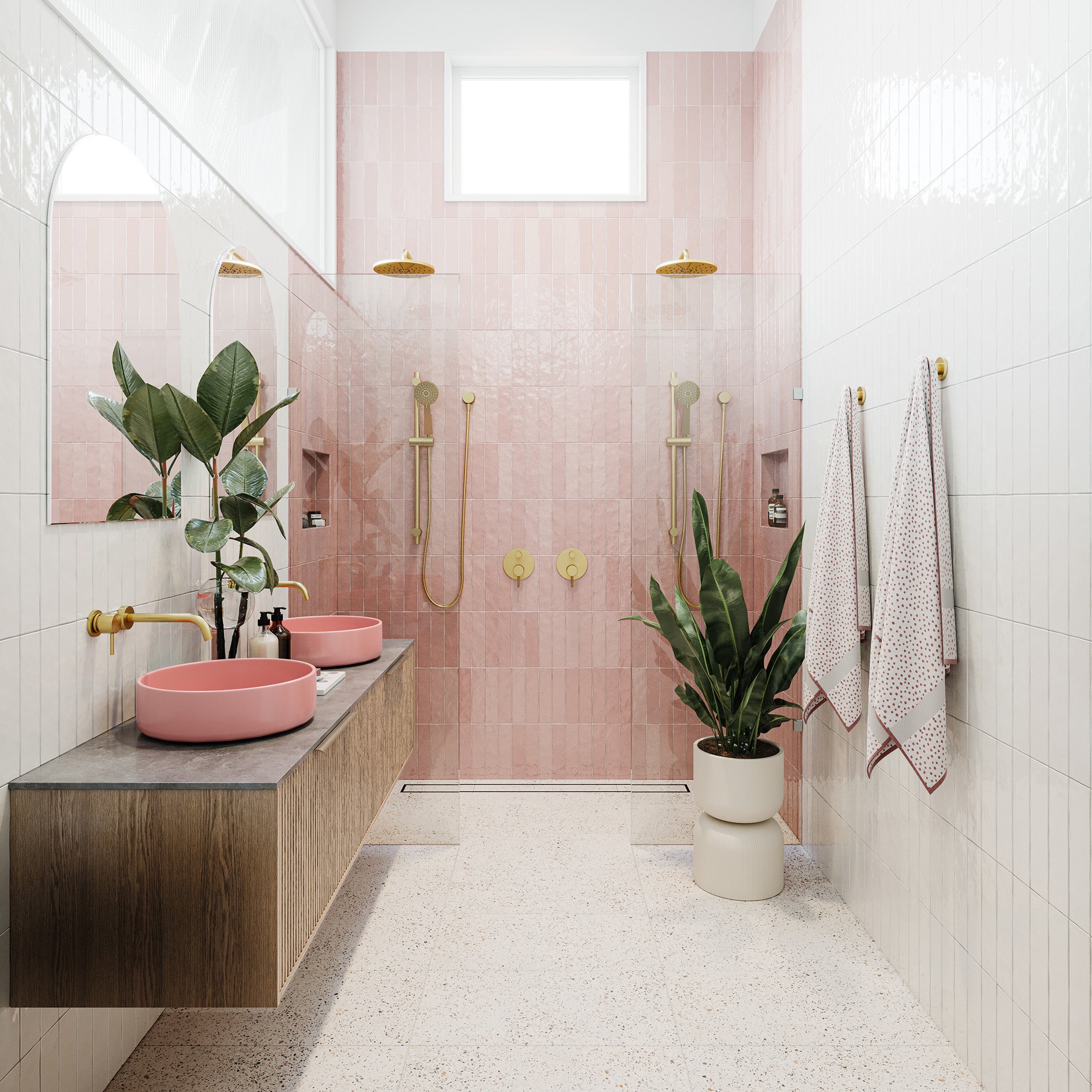 *Pricing indicative of metro areas and may vary due to freight costs. Unless stated otherwise package based on the average Australian bathroom, including 4m2 floor tiles and 20m2 wall/feature tiles plus 15% wastage. Installation and decorative accessories excluded. Packages may change depending on product availability. From time to time products may be deleted, please always confirm final contents and pricing with your local store.