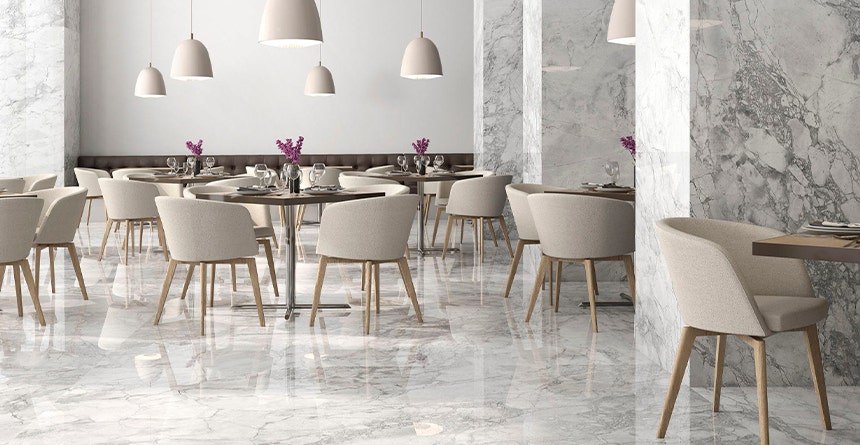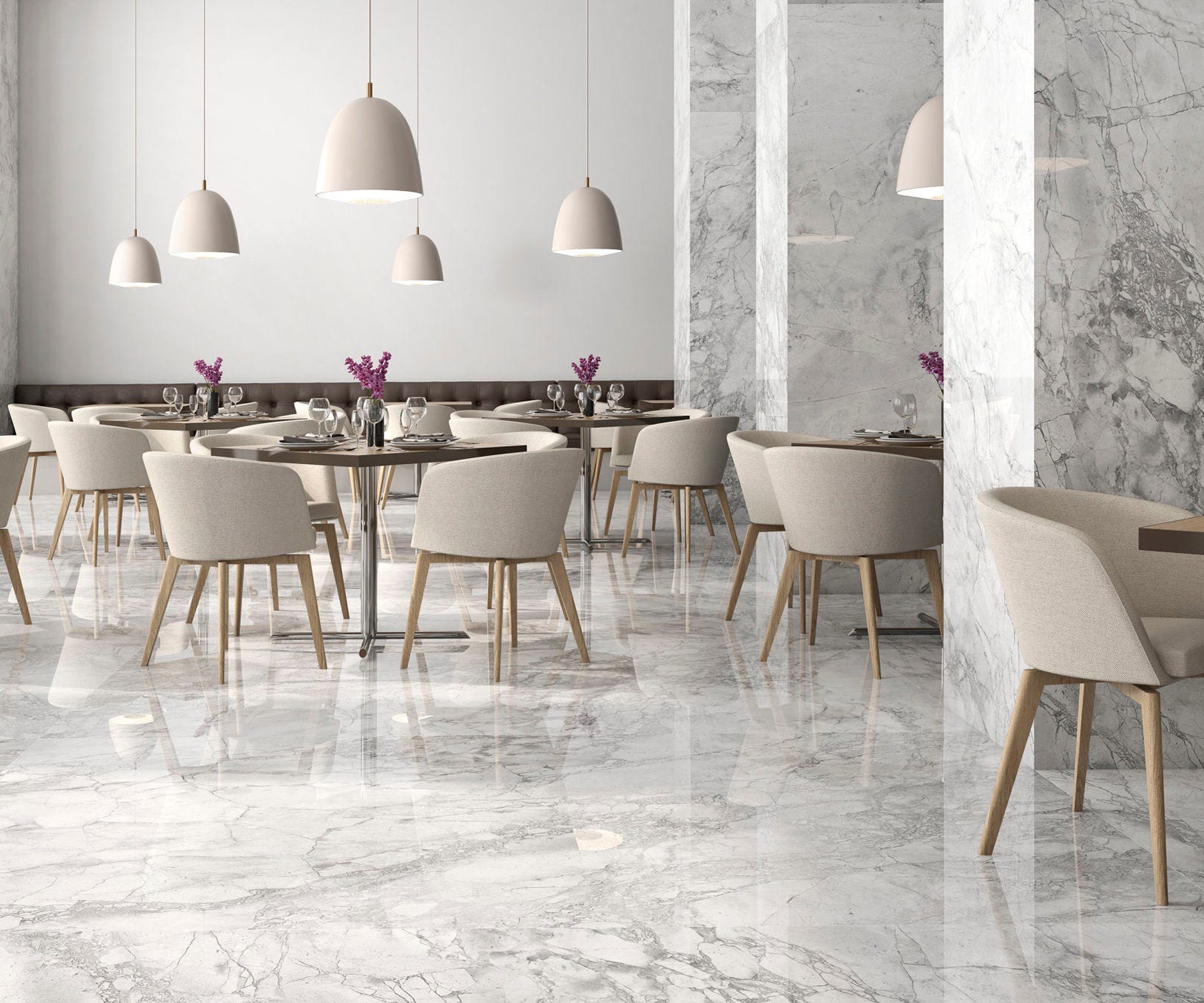 Product Highlights
Spotlight on Big and Beautiful Portobello Slabs
There are so many possibilities to Portobello's voluminous proportions and striking beauty.
Breathtakingly beautiful and always alluring, Portobello creates the cornerstone of Beaumont Tiles extensive slab collection.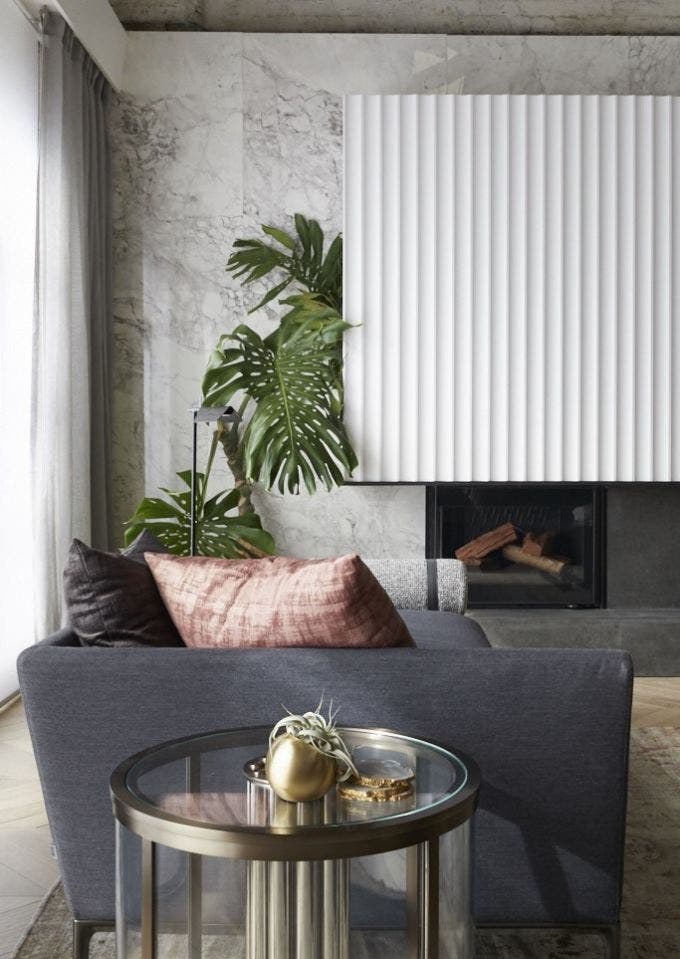 Bright and White, fast tracked from Europe, the Portobello allows marble lovers the ability to transcend trends and redefine marble look projects moving into 2020 with ease and sophistication. To accommodate all types of natural lighting, Portobello comes in two finishes, silk and polished, and once installed create a sweeping statement of timeless beauty and opulence with a modern, new world approach.
Portobello's voluminous proportions of 1000 x 3000 combined with its classic veining and mottling effects that you'd come to expect from a marble emulation make it perfect for wet area walls, benchtops and splashback installations.
Portobello features coloured bodied porcelain; meaning that unforeseen wear and tear is less visible as the body is the same colour as the surface, making this slab range the much-awaited hard-wearing, soft-touch tile that can accommodate all facets of the Australian lifestyle.
The Block judge, Darren Palmer used our very own Portobello Slabs in his 'Million Dollar Room'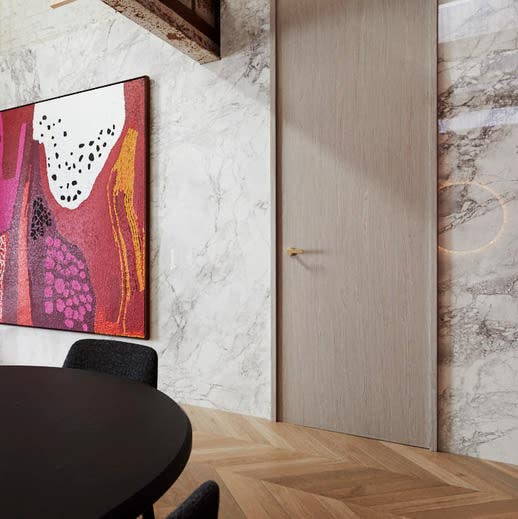 Uses
"Portobello is gorgeously delicate, and yet has an innate ability to make a big statement and play the part for both heavy bold and sleek lined furniture pairings," says Christie Wood, Beaumont Tiles Strategic Designer.
"Feature walls in open-plan bathrooms are where I feel Portobello makes its biggest statement. Its sheer size only further emphasises each piece detailing, and really establishes the space as a usable piece of artwork.
"Portobello's timeless appeal means that it can grow and adapt to your home's evolving needs. It has a plethora of applications, and it's much more durable than its organic cousin.
"For those who are out-of-the-box and like to be bold, or quite simply dare to be different, Portobello is perfectly decadent as either a kitchen benchtop or a stunning seamless frame for a fireplace," says Ms Wood.