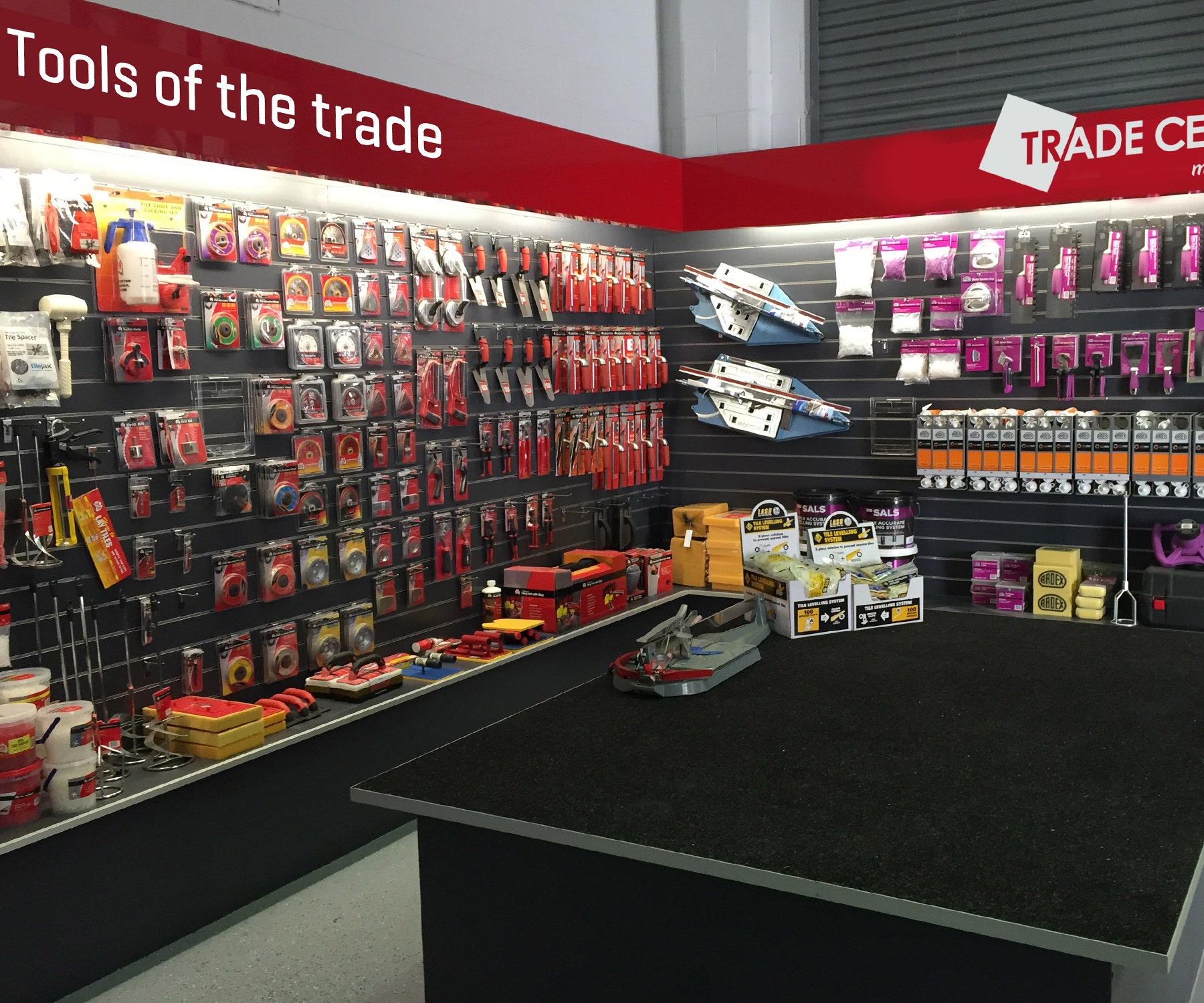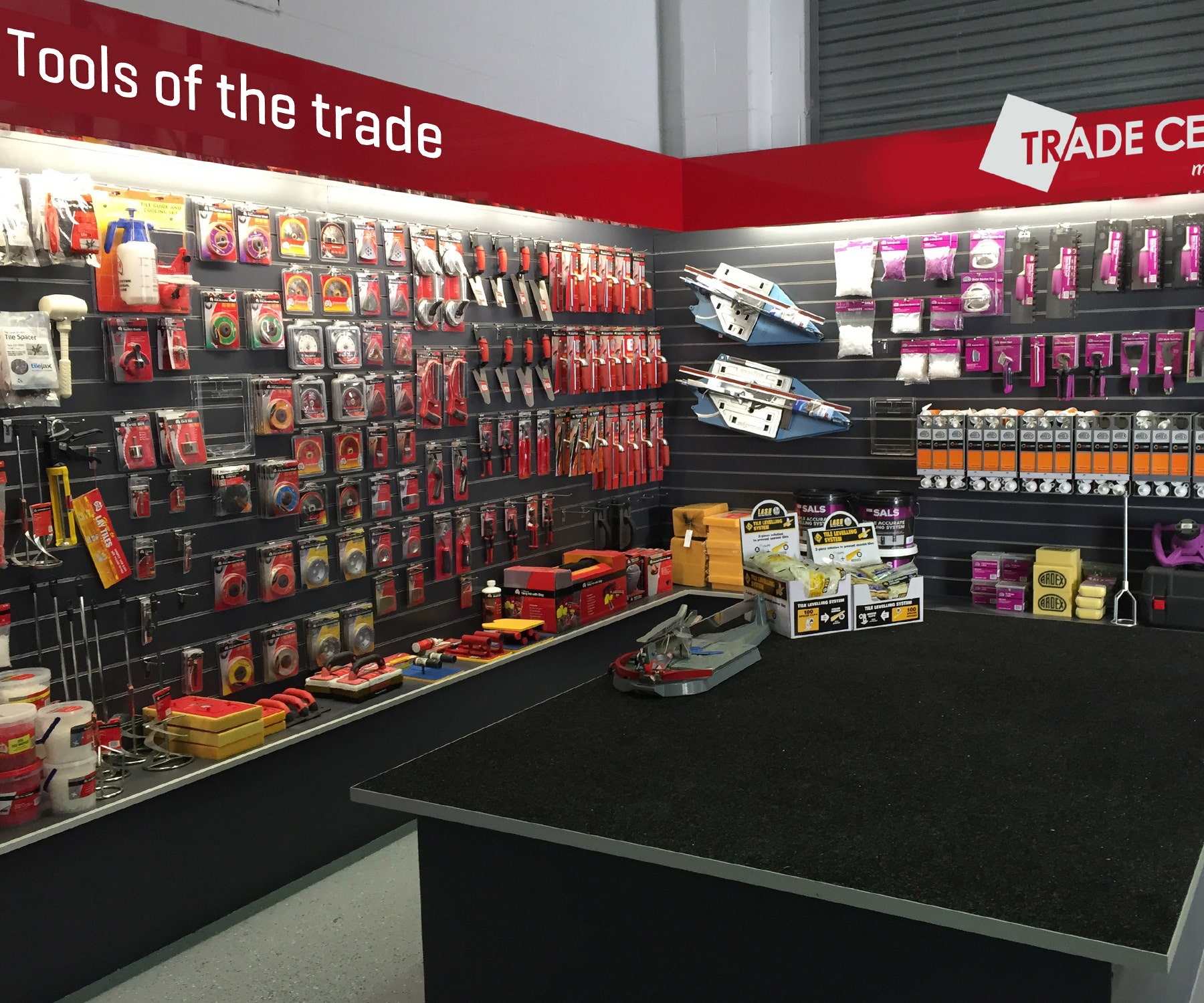 TRADES
Why Do Tilers Choose Beaumonts?
Partly because we have 110 convenient locations, 60 years of experience, reliable stock on hand and the biggest range of tiles, adhesives & grouts, but we reckon it's also largely because of our service - we are here to support you and make your life easier.
Here's What Some Very Busy Tilers Told Us:
---
Denton Basey From ZigZag Tiling, SA
Denton and Tom from Zig Zag Tilers have used Beaumont Tiles for years and their favourite store is Edwardstown in SA. We are his go-to because...
"At Zig Zag Tilers we use Beaumont Tiles exclusively for our adhesives and trade tiling materials. We love the Beaumonts Trade Club program and have enjoyed many of its benefits! We have enjoyed a trip to Melbourne to enjoy the Cox Plate horse racing carnival from a fully catered trackside vantage point. We have also had the fortune of attending Crows matches at the Adelaide Oval, again in a fully catered environment. I would definitely recommend signing up for the Beaumonts Trade Club program."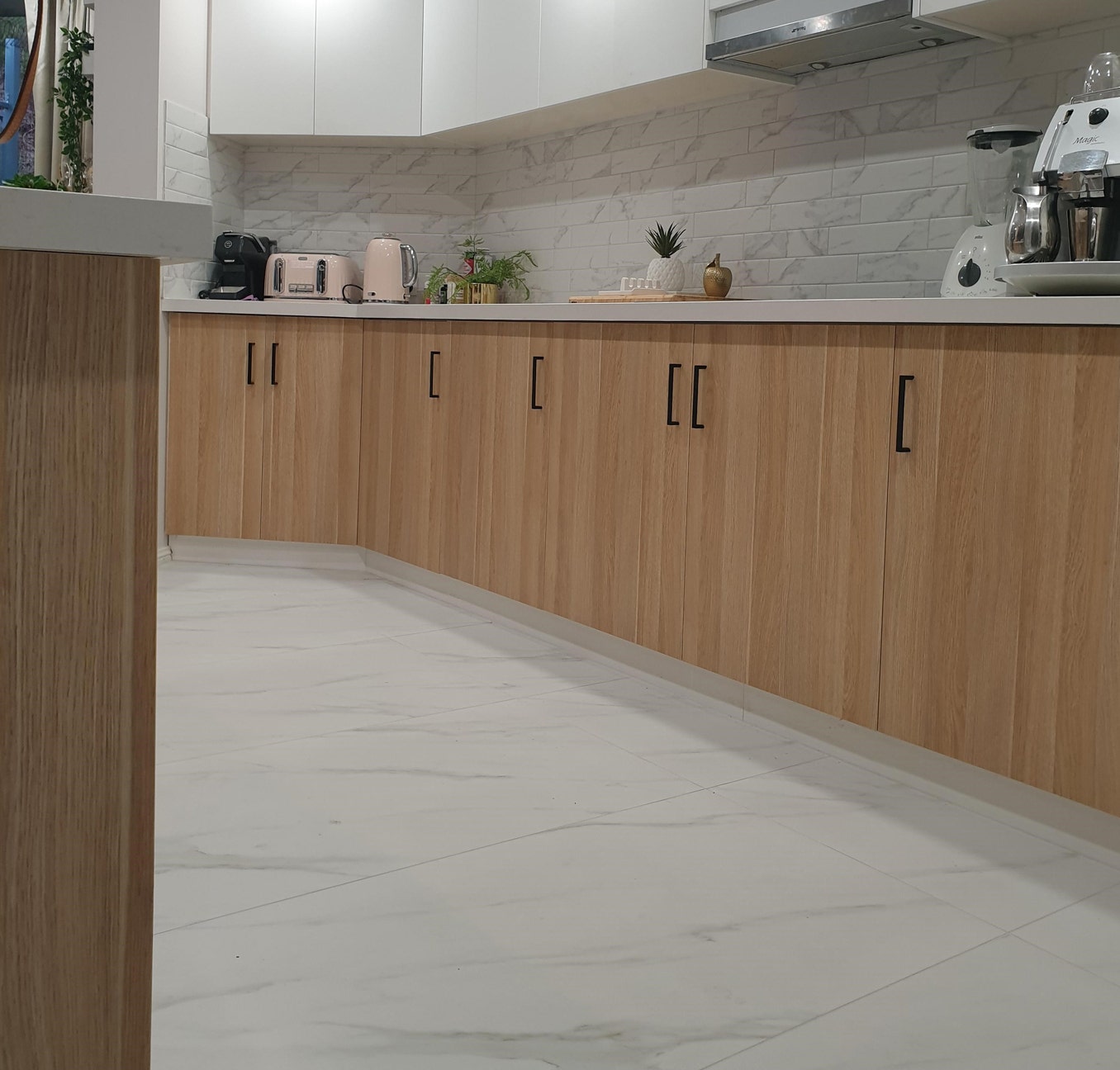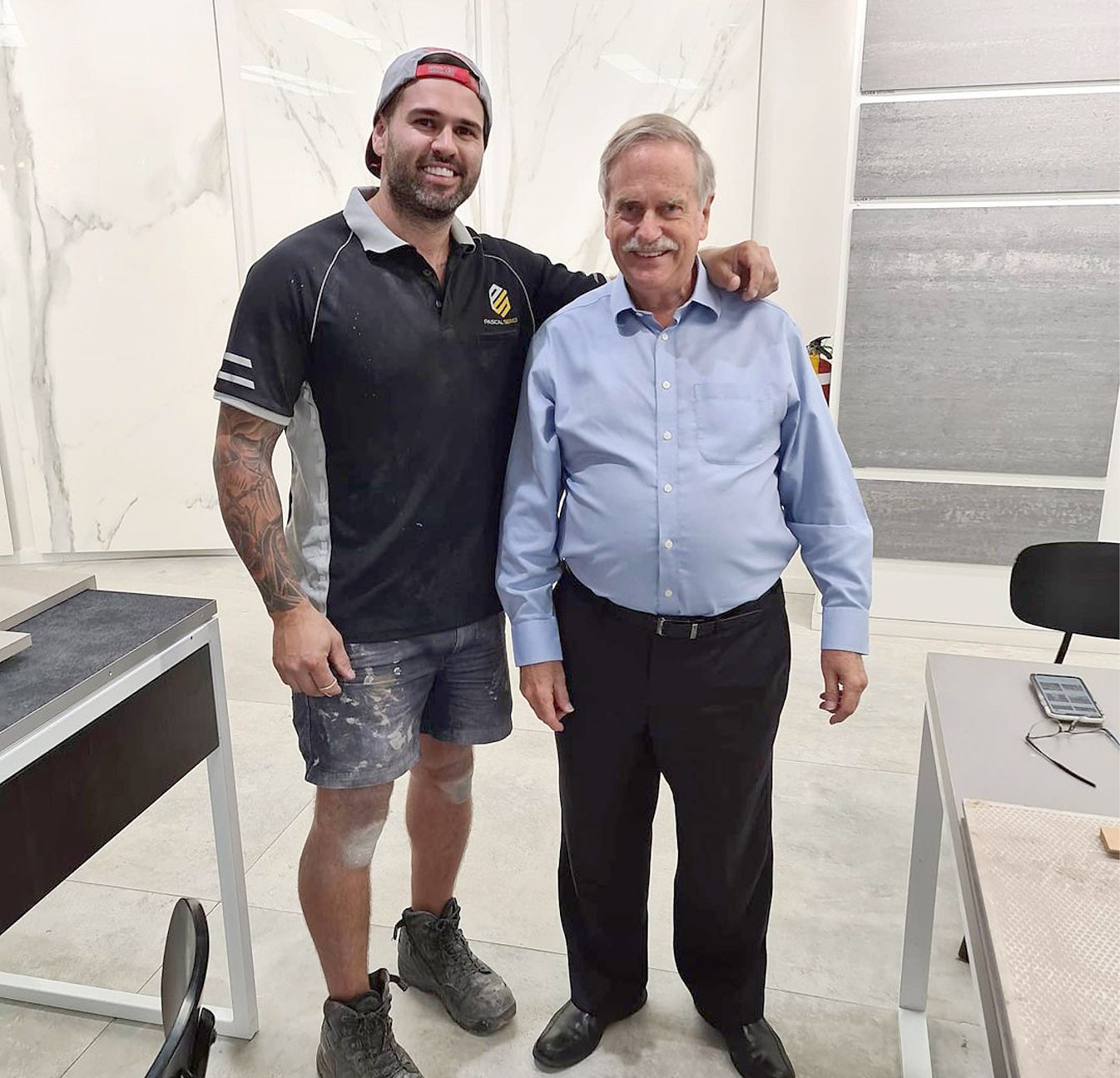 Ben From Pascale Services, VIC
Ben from Pascale Services has been working with Beaumont Tiles for around 4 years now.
"I work very closely with the rep (Mark Thomas) and team out at Malvern Studio to give advice and also receive even better service when it comes to clients choosing tiles. They have a fantastic selection and do their best to deliver. The best part of working with Beaumont Tiles is being able to reach out to the reps that supply Beaumont tiles materials and get the best advice and procedures in applications."
That's Why Ben Chose Beaumonts.
Steve From Beckworth Tiling, QLD
Steve from Beckwith Tiling has been shopping at Labrador from day one opening and has had a membership for 13 years. He loves the convenience of having everything he needs in one location with excellent pricing.
"Trade Club is fantastic, I love all the promotions and prizes. Other suppliers don't offer this".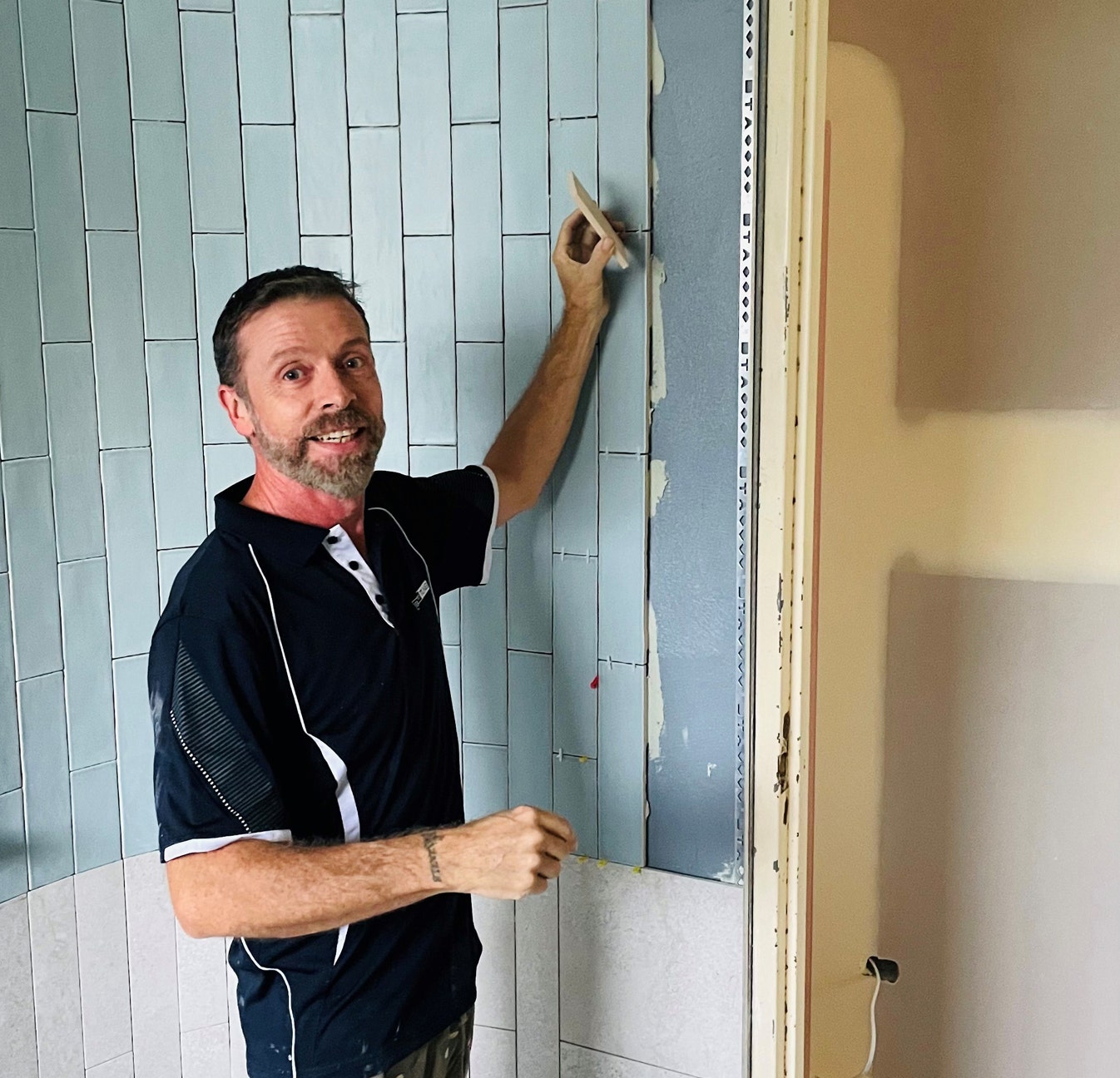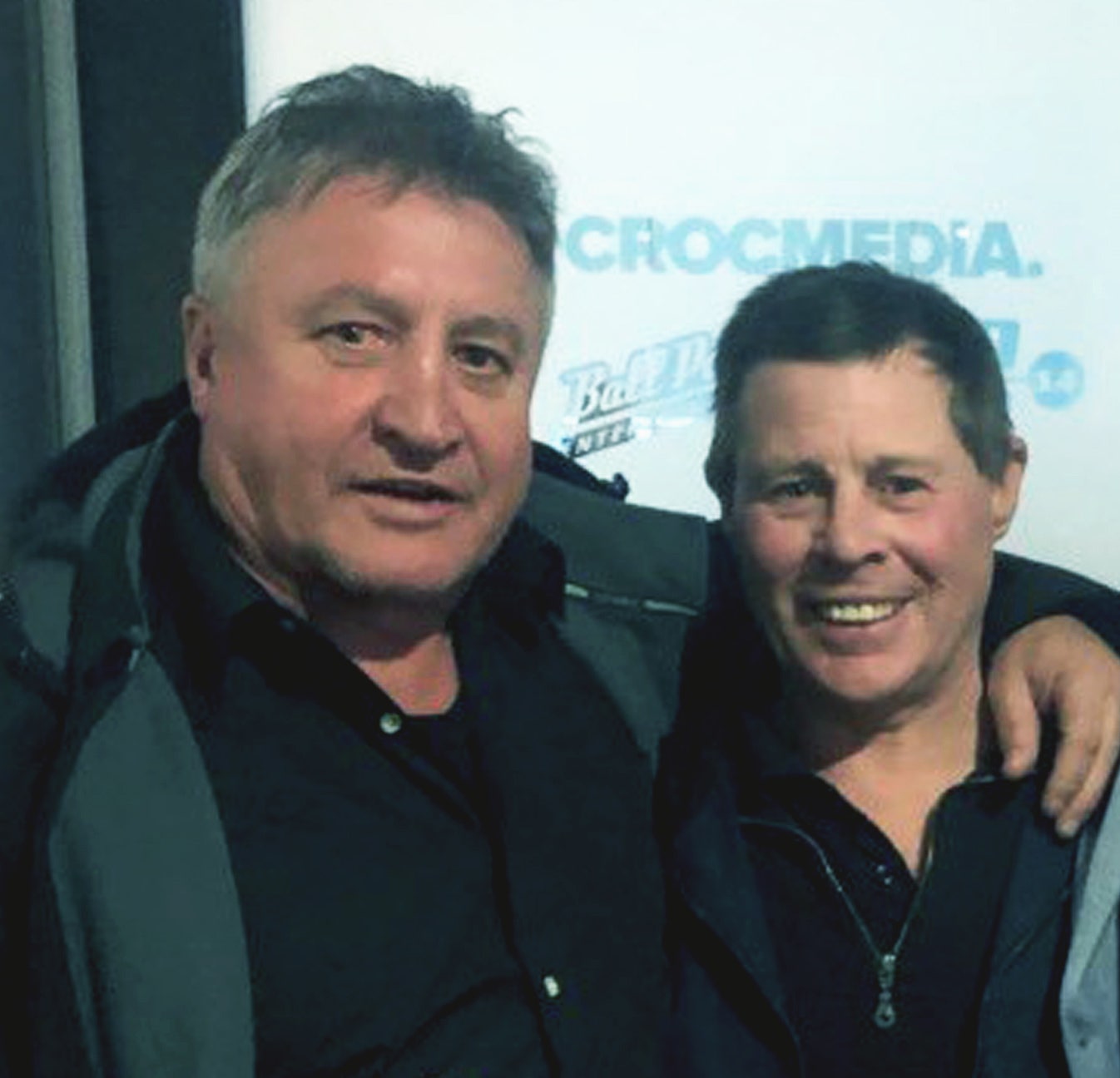 Gavin & Kevin From G&L Lauder Tiling, SA
G & L Lauder Tiling is a small family-owned business, with 30 years of experience.
Gavin and Kevin received premium tickets to the AFL corporate box simply by shopping at his local Beaumont Tiles, they have been using Beaumonts for 6 years.
Tiler Benefits
Corporate ticket to the Footy!
Jody from Tassone Tiling, SA is a long time Beaumont Tiles Trade Club member since 2018. Jody received not only all of his Trade Club benefits but also won 2 tickets to the Port Adelaide Pre-lim at Adelaide Oval in 2020.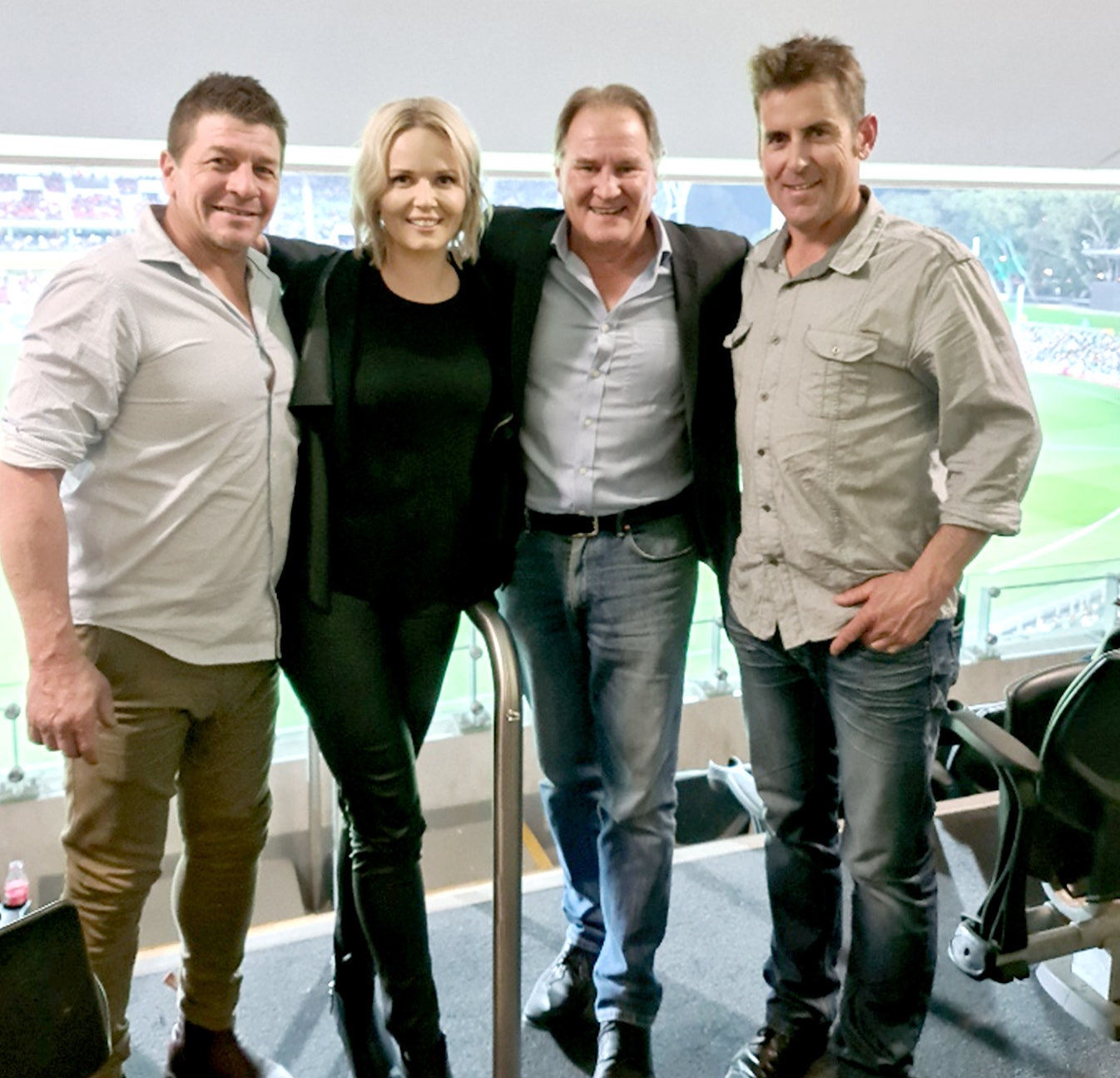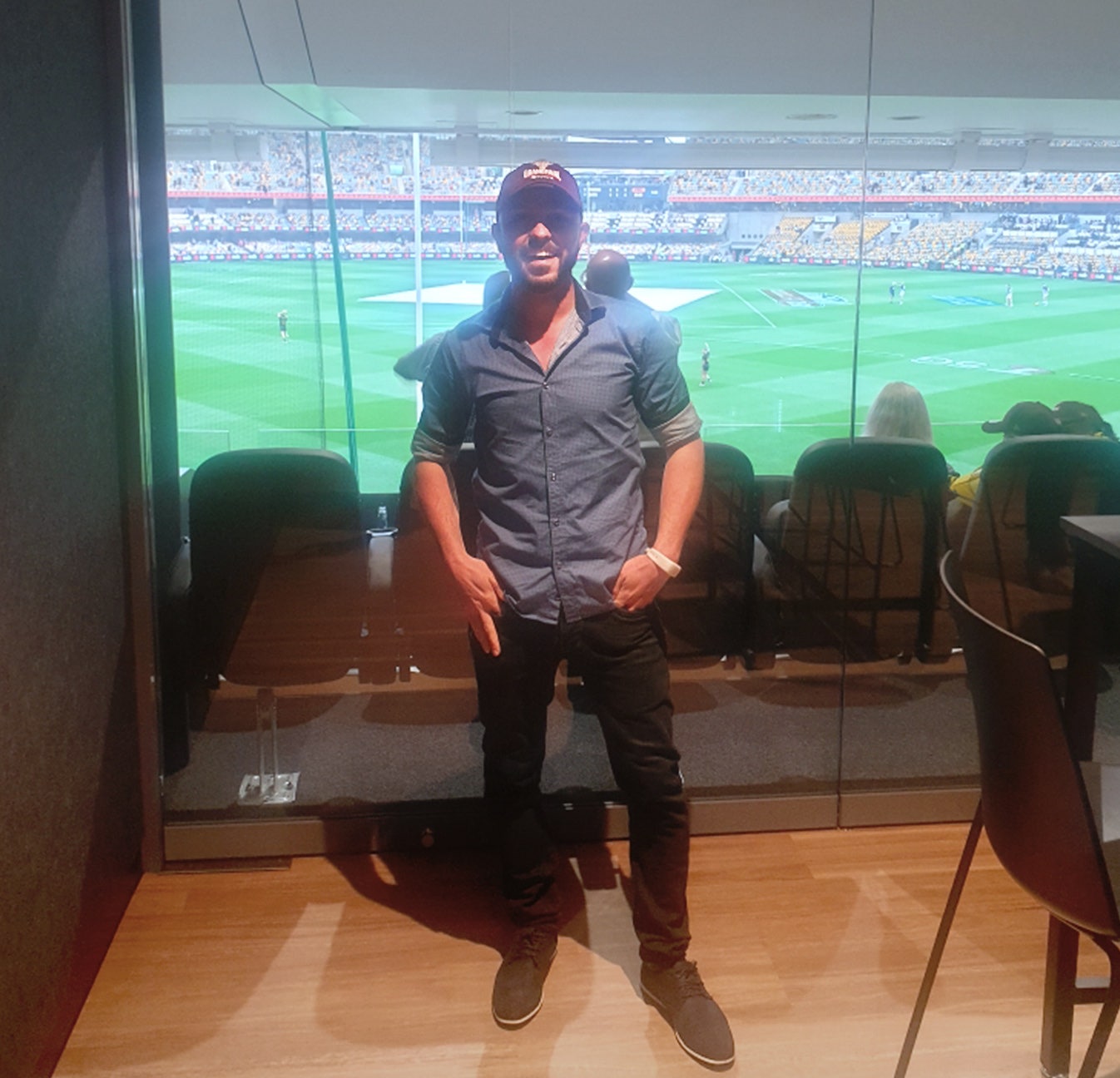 Tiler Benefits
Tickets to the Grand Final 2020.
As a Trade Club member, Adam from Hotondo Homes, Rochedale was placed in the draw and won two Grand Final tickets in the SEN corporate suite!
Tiler Benefits
Day at the Races.
Tony from Swan Hill attended Caulfield Cup and hung out with Craig Hutchinson from SEN radio.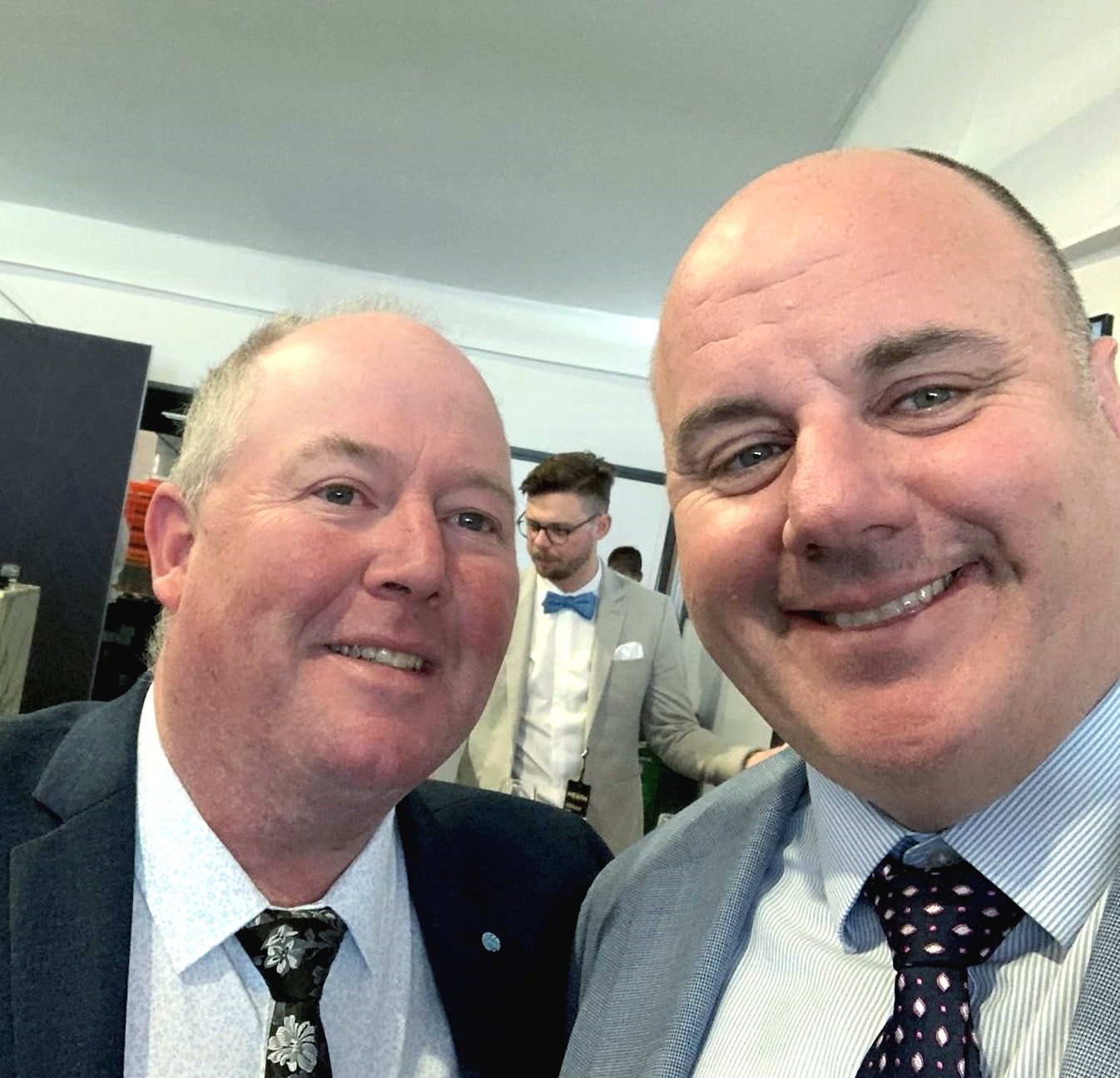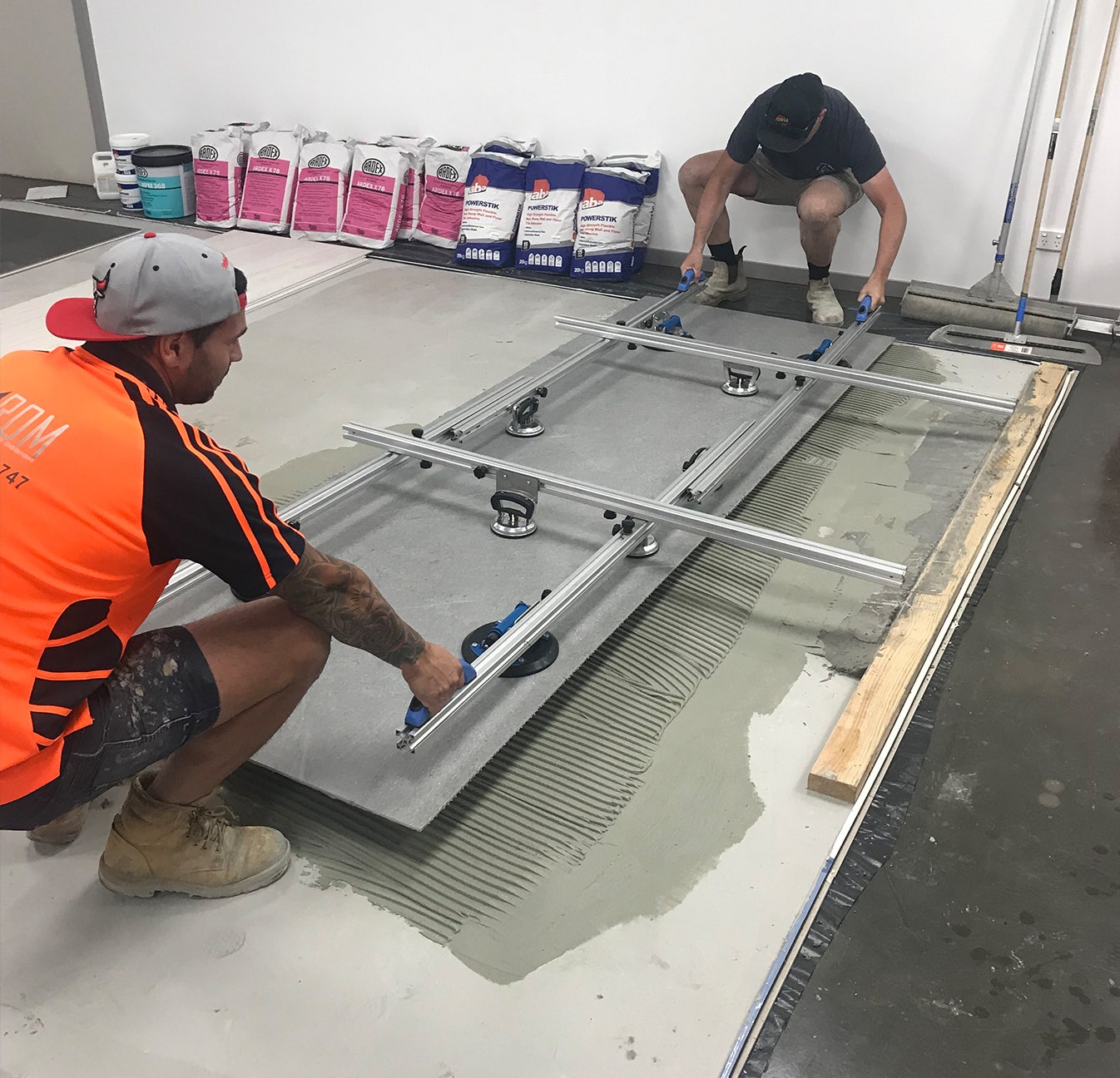 We're here to help you and your business
But it's not all for the fun and games, we know running your business is important and we are here to help with specialist advice, great & reliable service, training seminars and more.
With over 60 years of experience as Australia's leading tile retailer, you can trust you're in good hands.
Our Hot Tip: If you're not a Trade Club member join up now in any of our 110+ stores. For existing members, our Trade Club Hot Line is: 1800 729 196
Our top trade club suppliers