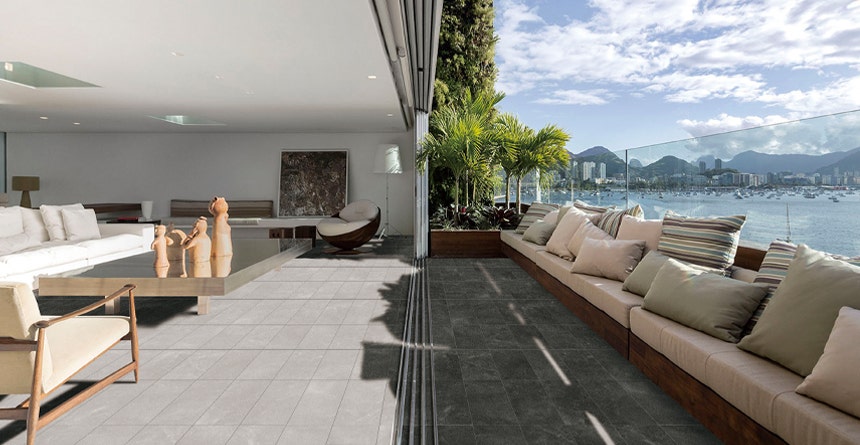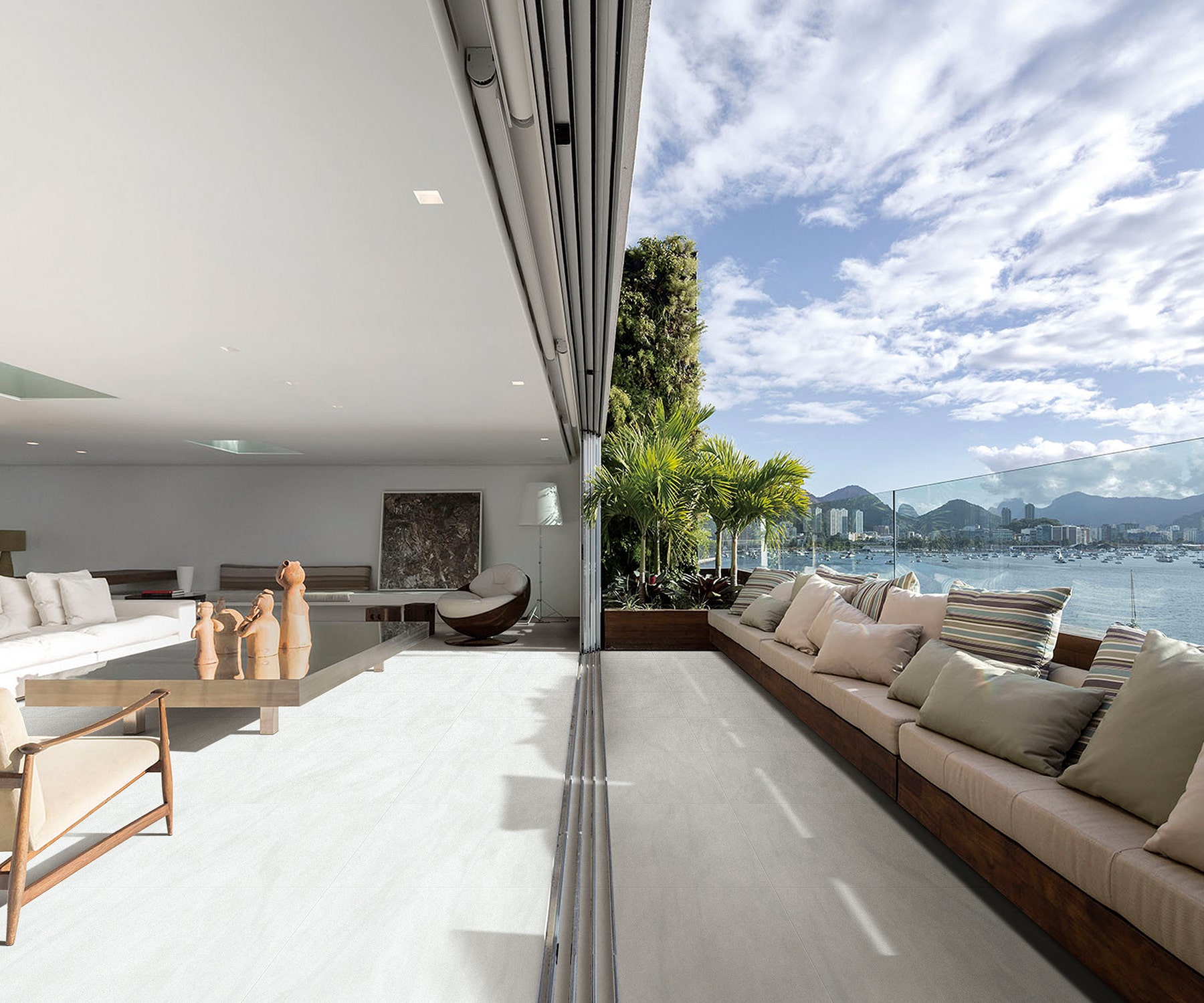 Product Highlights
Exterior tiles
Transitioning from Indoor to Outdoor living has never been so flexible with so many spectacular options to choose from.
What is the difference between an indoor and outdoor tile?
Tiles are not just a pretty face; they play an important part in keeping you safe in areas that might have a risk of slipping. Try touching the tiles to see how different they feel, some tiles feel smoother, another may have a light sandpaper feel, and then others with a bit more resistance.
We measure these different surface resistances by a Slip Rating, this makes it easy to determine whether a tile is suitable for different indoor areas like bathrooms or kitchens, or outdoors areas like a patio or around a pool.
For residential purposes we mainly use a Pendulum Test which gives a result between P0-P5, P0 being a very high slip risk and P5 very low. Check out more information about Slip Ratings on our handy things to know about tiles page.
Our Hot Tip: Everything you ever wanted to know about tile ratings is right here.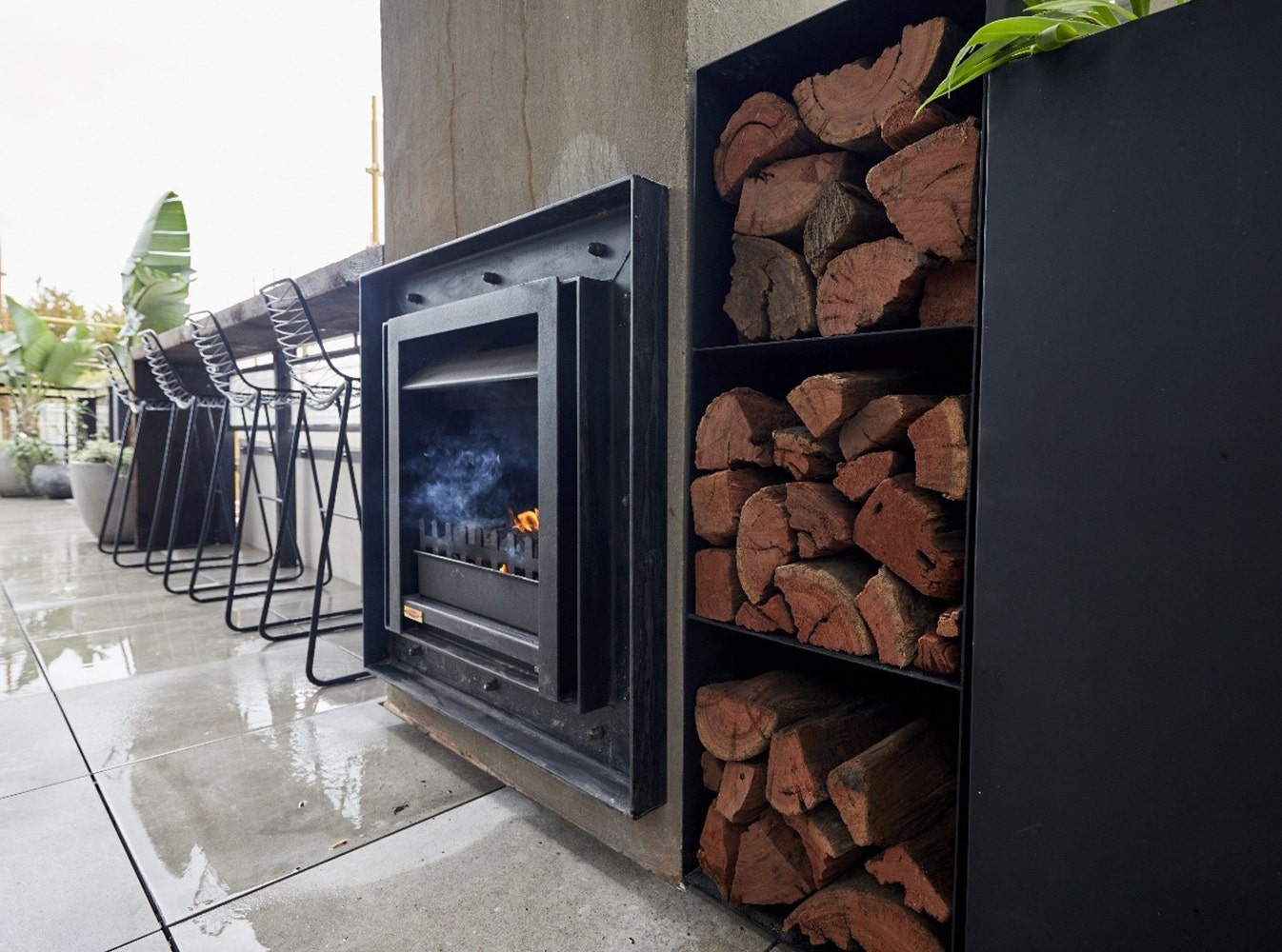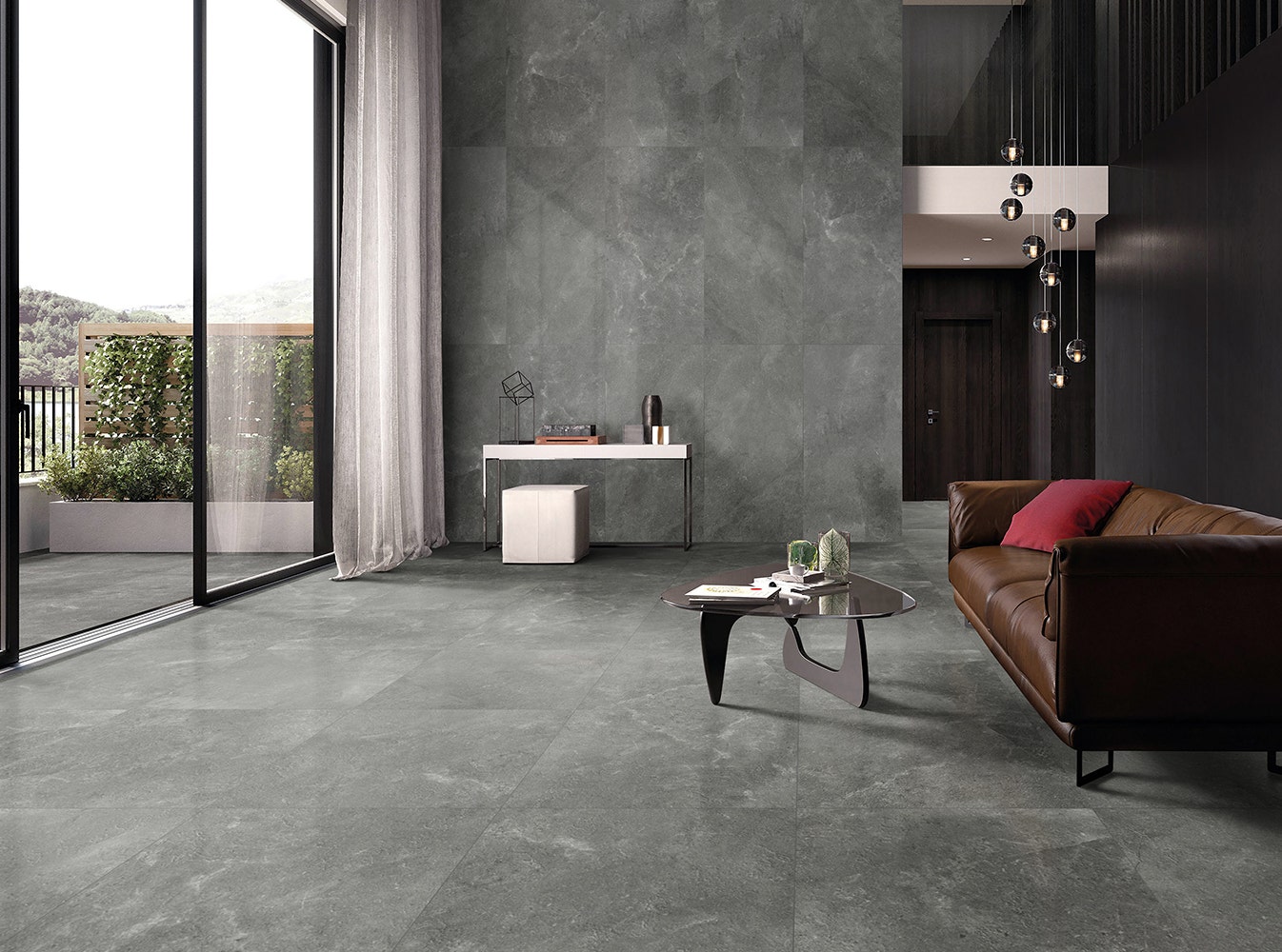 What is Microtec and can I use it outside?
Yes, you can! The beauty of a Microtec finish is that you can use the same tile from your portico, through the whole house, out the back door to your patio and even around your pool!
Microtec is an advanced glazing technology that creates a surprisingly smooth surface of slip resistance, allowing seamless transitions from indoors to out with the same tile. It is a fine uniform coat of microscopic granules that are applied during the manufacturing process allowing for the same tile to be used through wet, dry and outdoor spaces.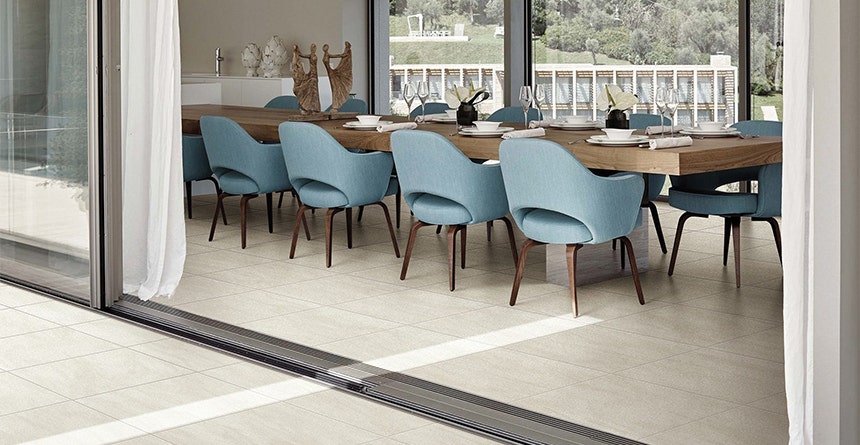 Why a 20mm thick tile?
When it comes to choosing your outdoor tiles, you may be looking at paving for your outdoor space. A 20mm tile is simply an engineered ceramic tile that is extra thick so you can use it as a paver!
The biggest benefit of this is that Beaumont's have ranges that match your indoor tiles with your 20mm tiles to blur the lines of indoor to outdoor. They are also one of the most durable and easy to maintain surfaces you can choose. They are non-fading, easy to clean, slip resistant, stain resistant and sealing is not required. So, you can see why they are the best all round choice for both beauty and practicality in a paver.
Beaumont's also have a range of coping to match many of our 20mm tiles, so you can pave up your stairs or right to your pool edge.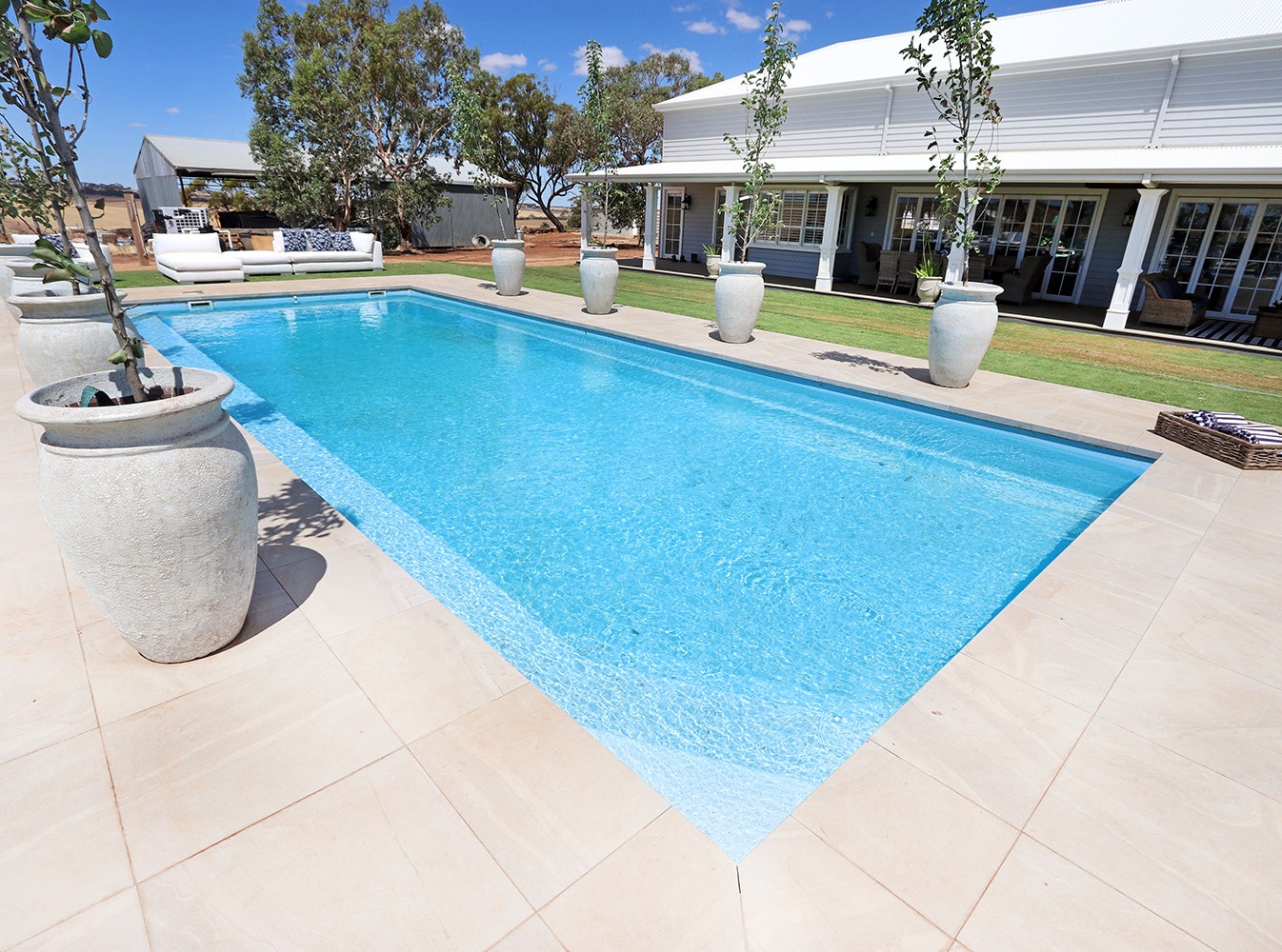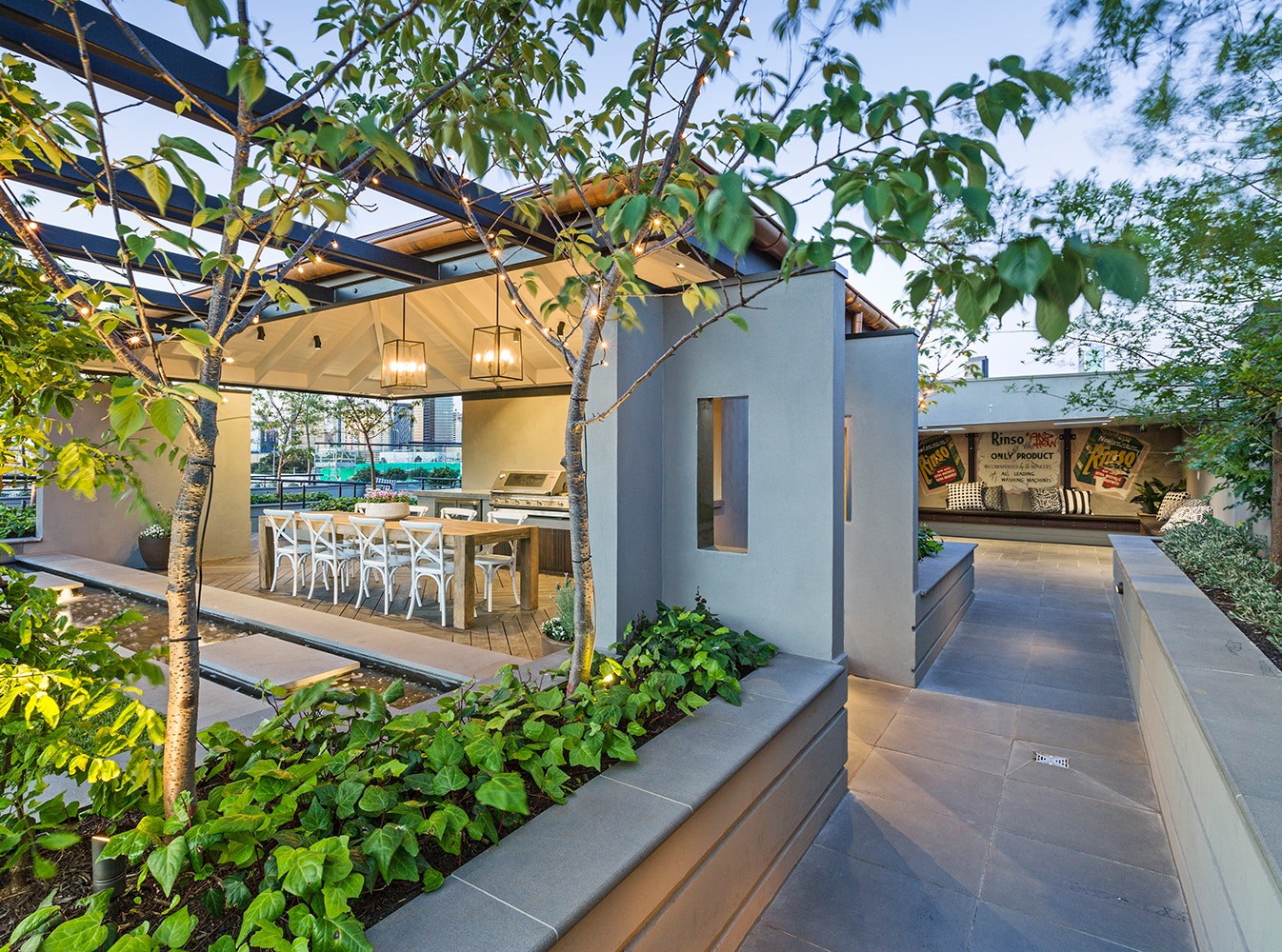 Natural Stone as my Outdoor Tiles
There is nothing more beautiful than surrounding yourself with natural beauty, an authentic connection to the earth.
A Basalt blue moon paver is an elegant contrast to frame any garden, and a Travertine stone paver brings a warmth and organic design with an overall lux look.
When it comes down to it, choosing between natural stone and outdoor tiles is simply a personal choice. Weigh up your priorities between the look you are after and the practicalities needed for your landscaping.