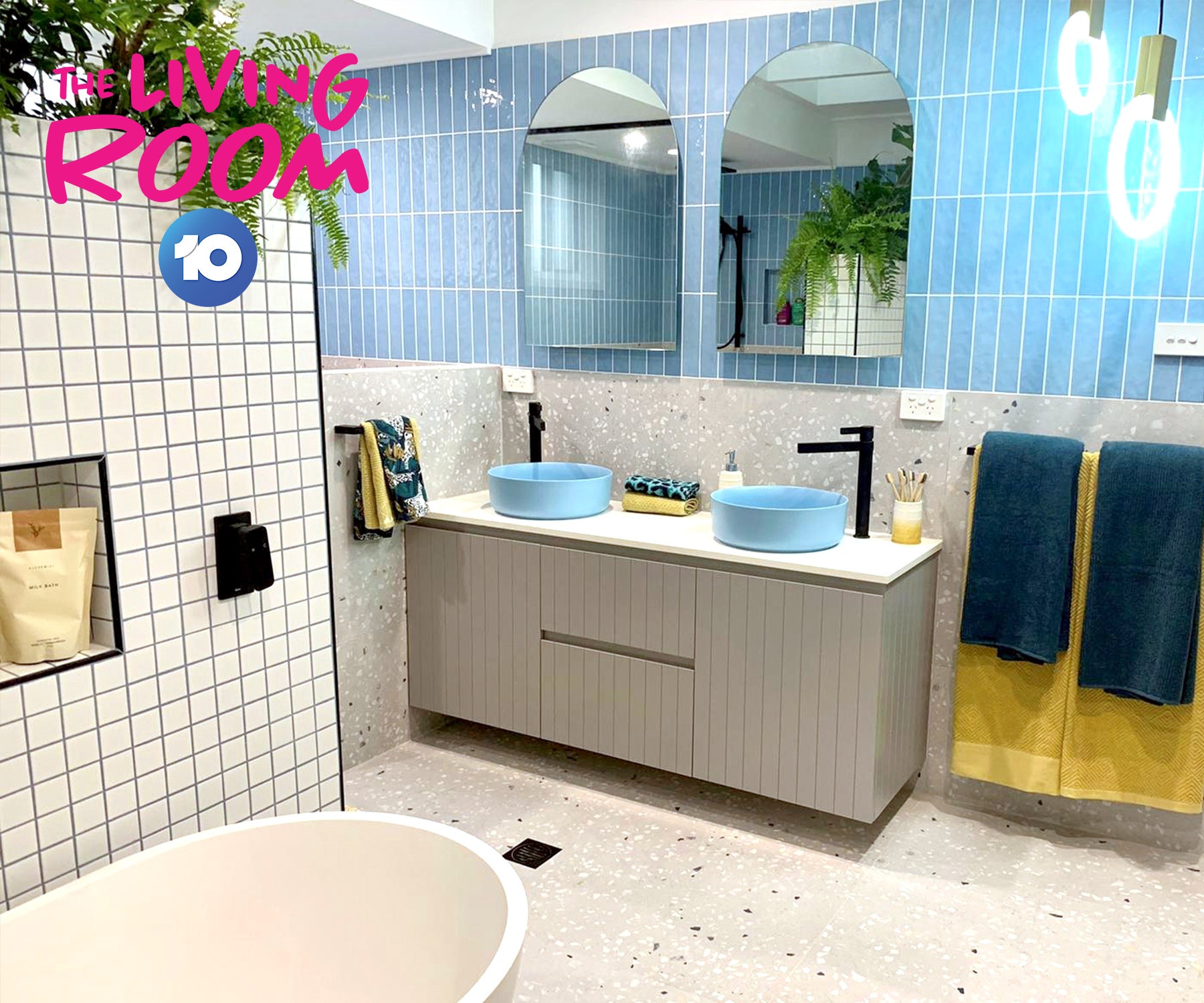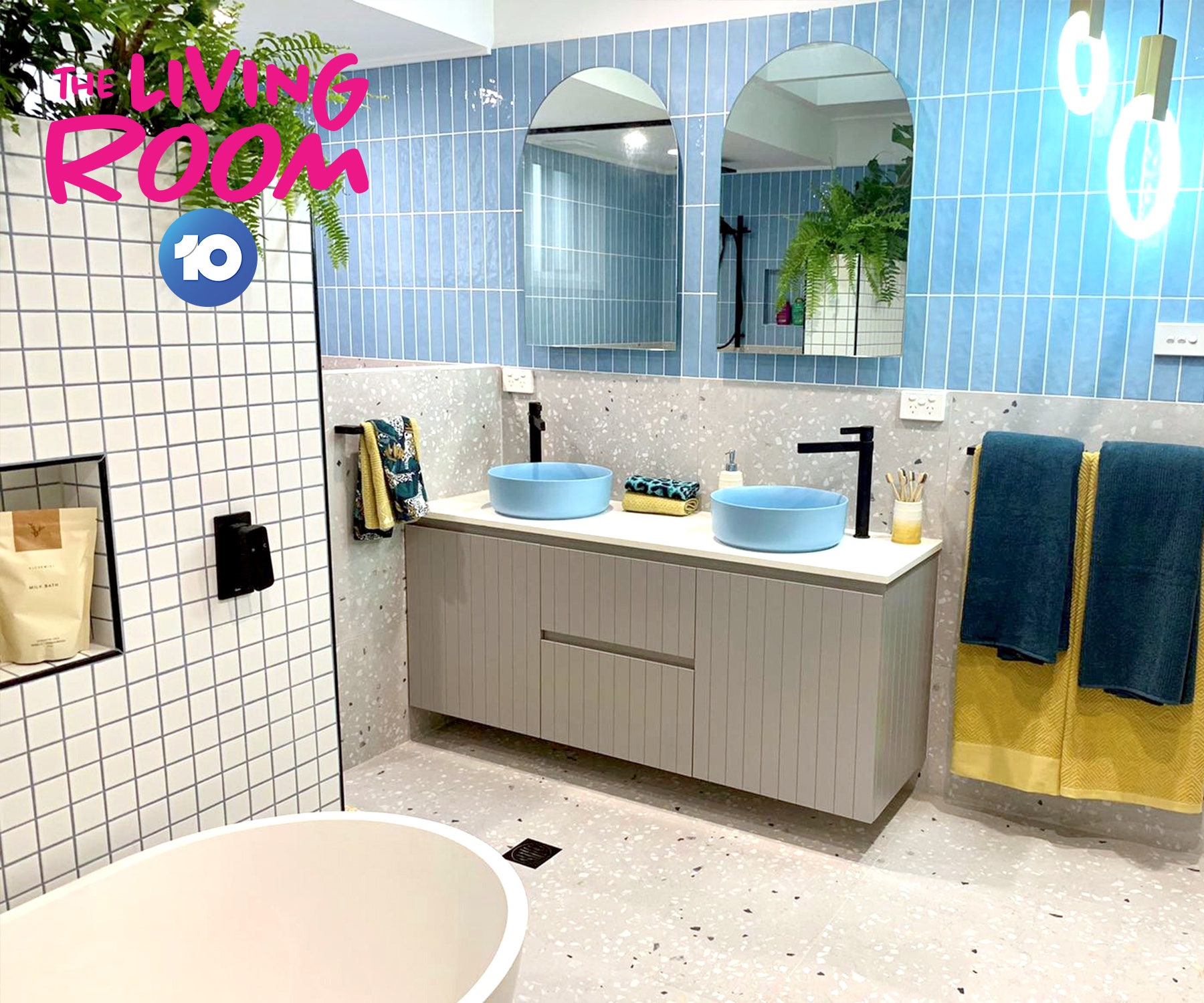 The Living Room 2021
The Charlesworth Family
Emma & Dan
The Charlesworth family from Eschol Park in Western Sydney are a busy blended family with 6 kids between them, their youngest being 12 weeks old. Dad (Dan) & Mum (Emma) met 5 years ago. It was love at first sight for Dan – Emma had a boyfriend at the time!
Since then, they've gotten married, merged their lives & families and put their heart and soul into buying their first home. Since they've moved in, they've renovated the kitchen & painted the whole house all DIY projects on a budget.
Ben works at Aldi, in IT at the head office (but has been WFH during Covid) and Emma used to work at Aldi as a check out chick, before taking time off to have 2 babies! They love live music & Dan plays drums in the church band once a fortnight.
They've applied for The Living Room because they have a family bathroom that needs to be brought out of the 1980s – the decade they were both born!
WHY THEM? They're first home buyers, who've worked hard to get into the property market. They're also lovely, down to earth and big fans of the show.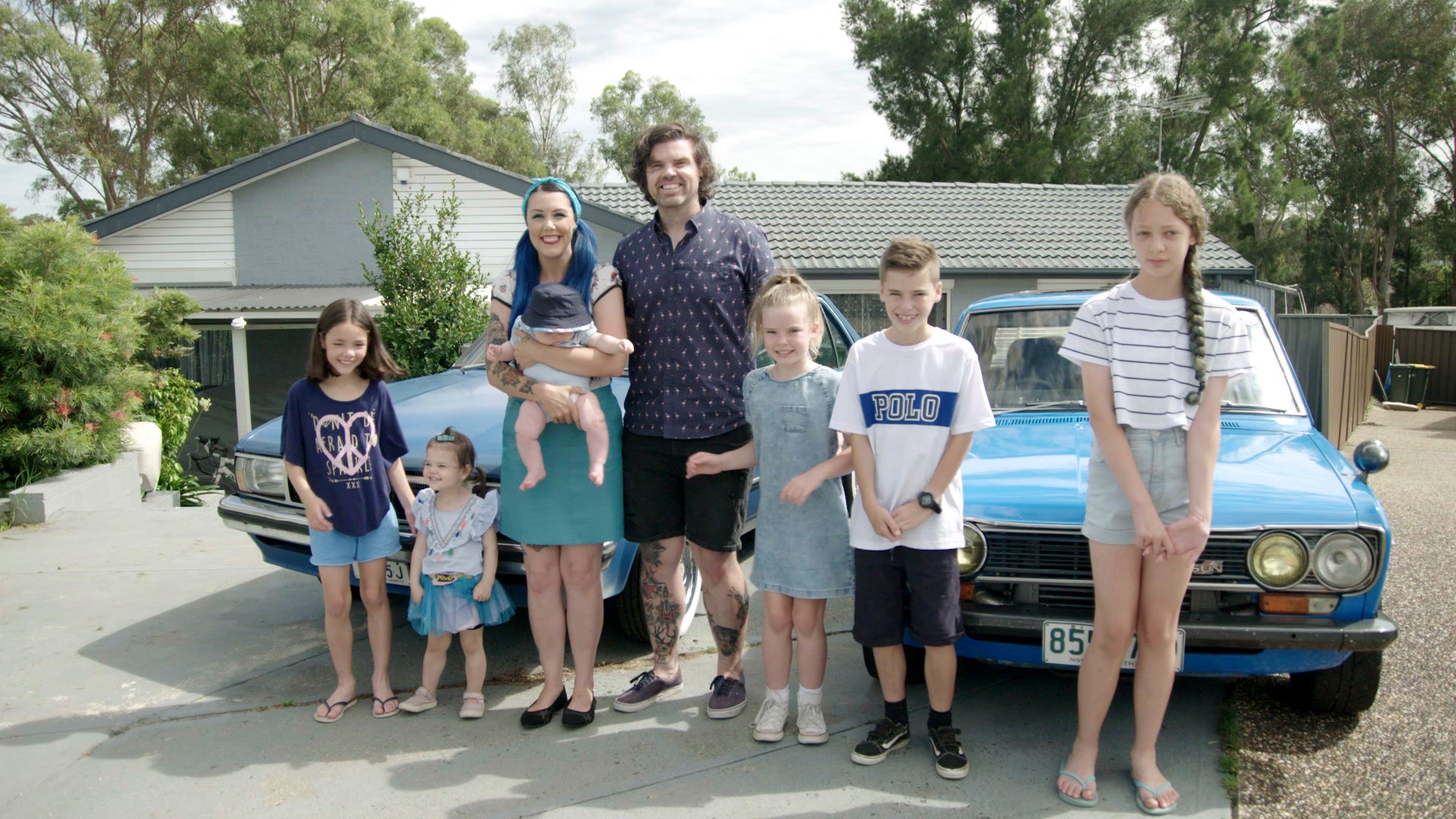 Bathroom - Before
Emma dyes her hair blue, and the bathroom basin is completely stained in blue hair dye and there's mould that just won't budge no matter how often they clean. Having 6 kids in the home, all they want is a neat and tidy bathroom – 1 for the kids and 1 for the adults!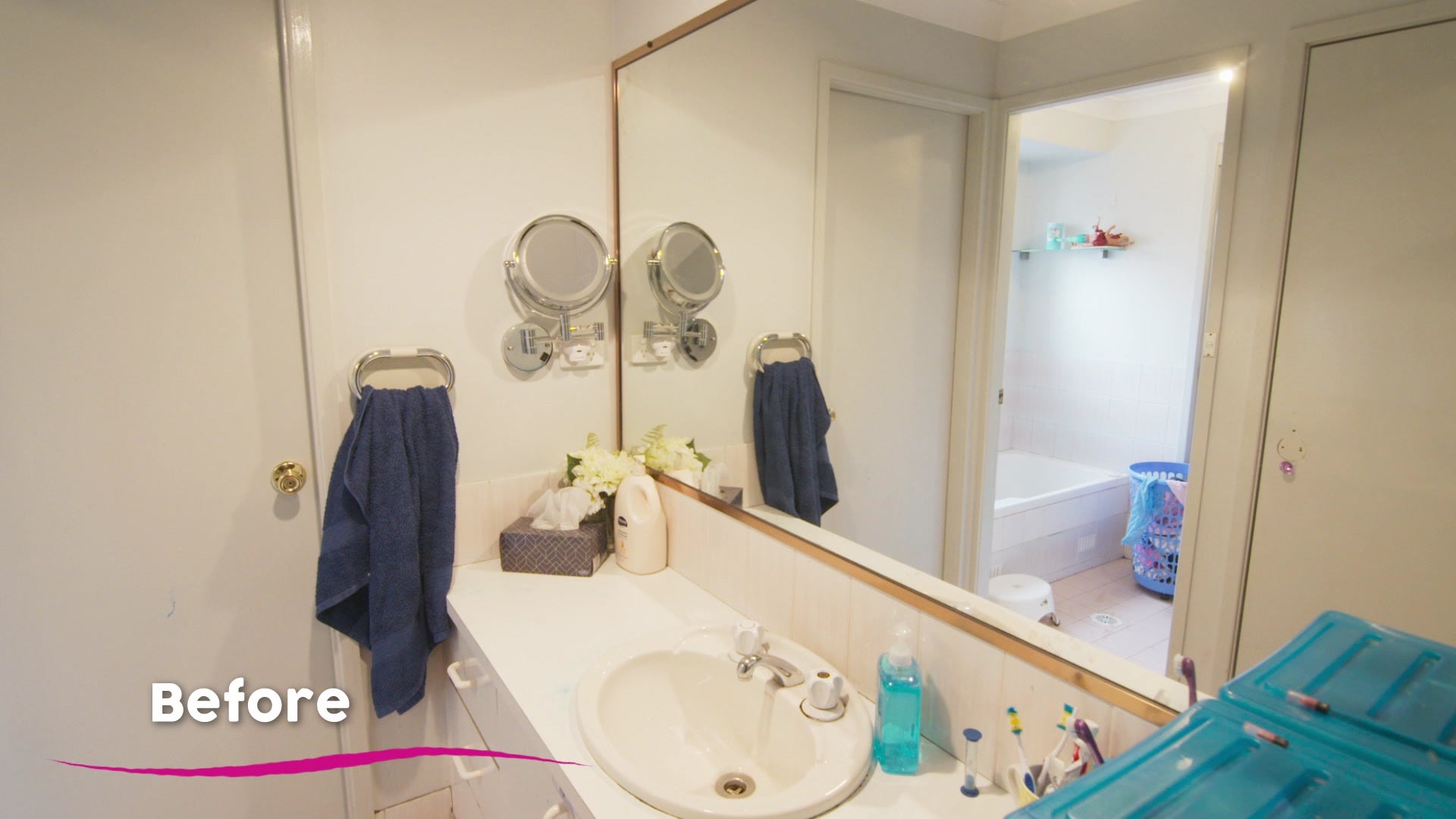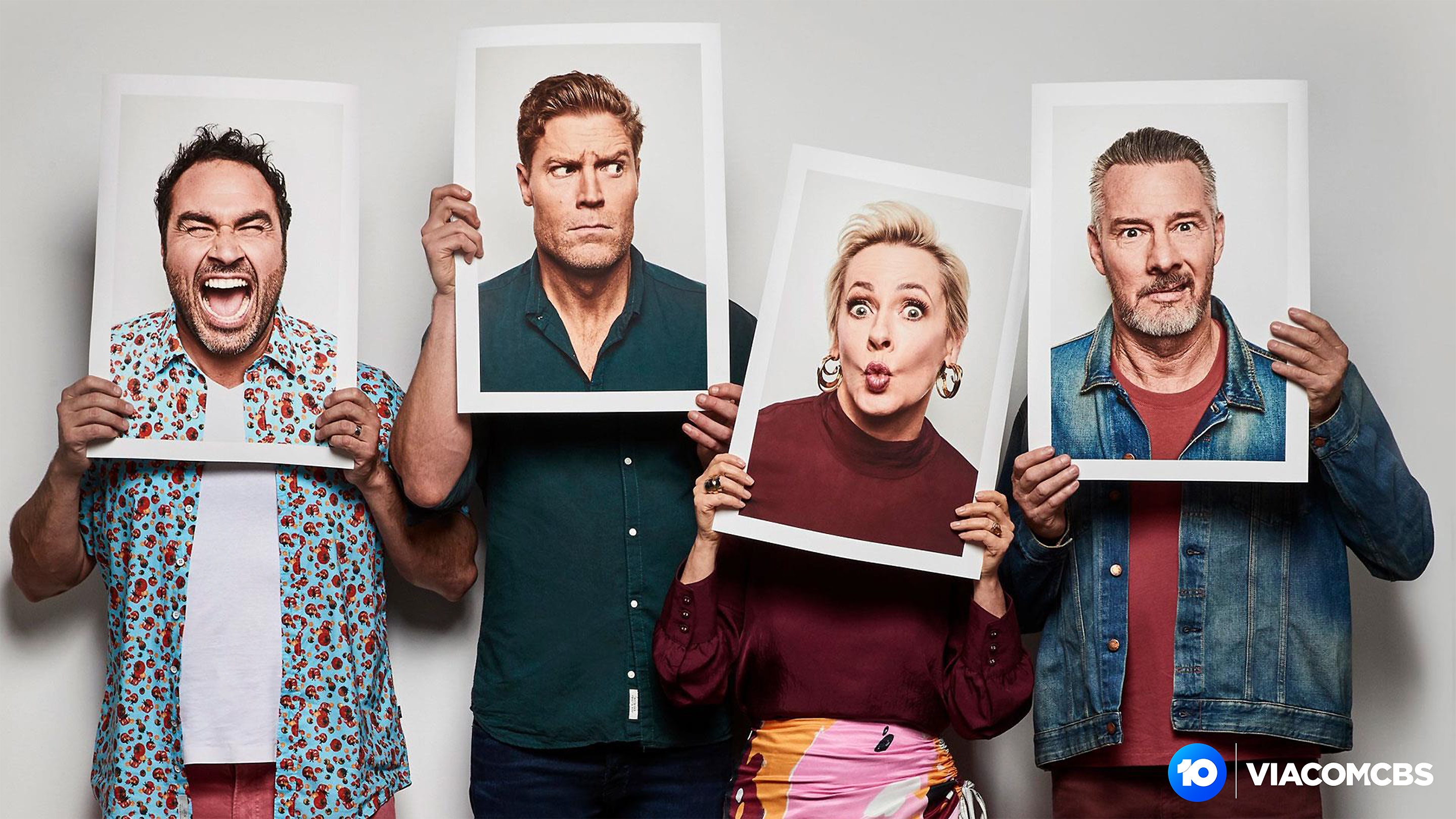 The Living Room team Barry, Amanda, Chris & Miguel totally transform the bathroom of this deserving family!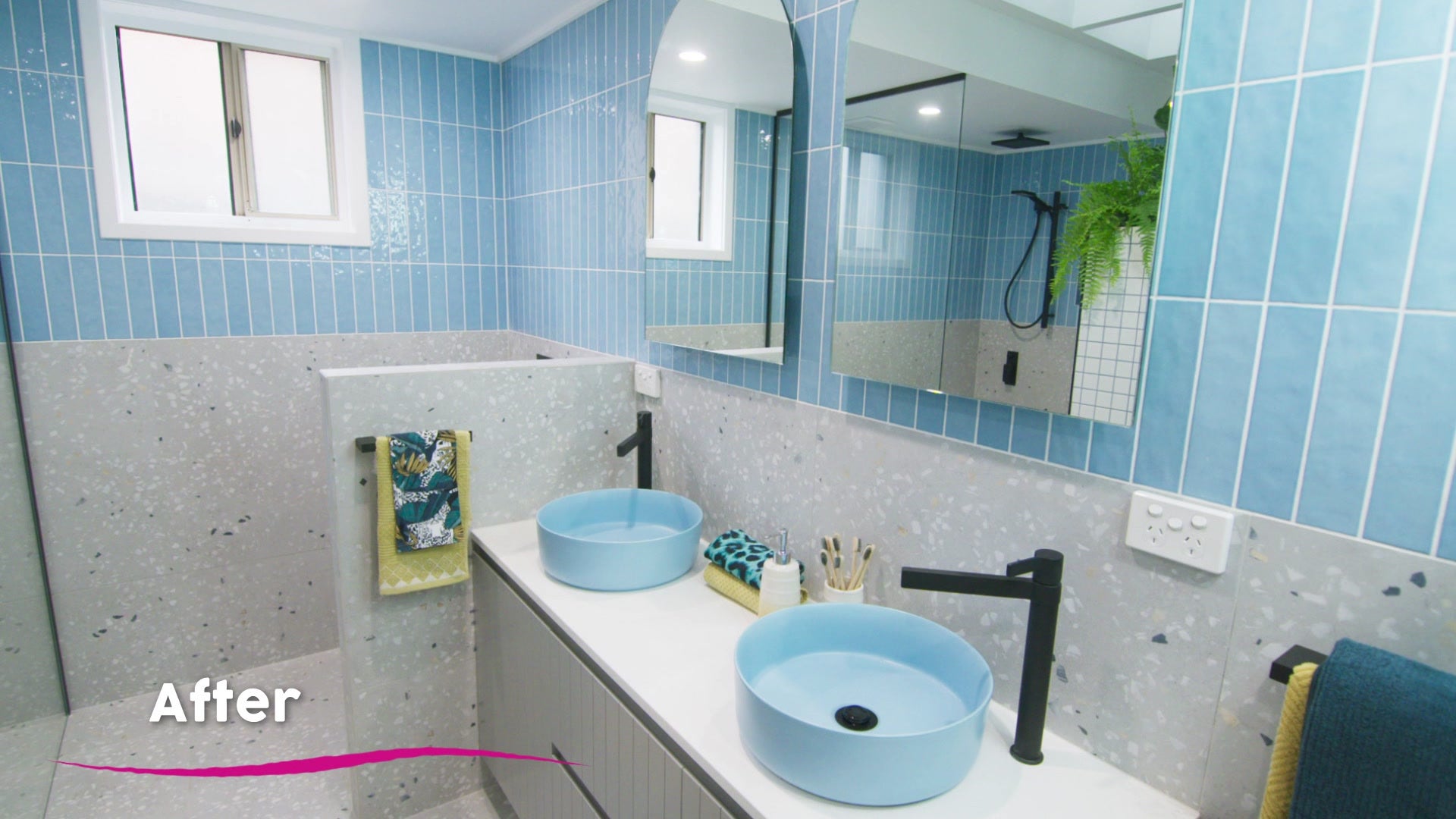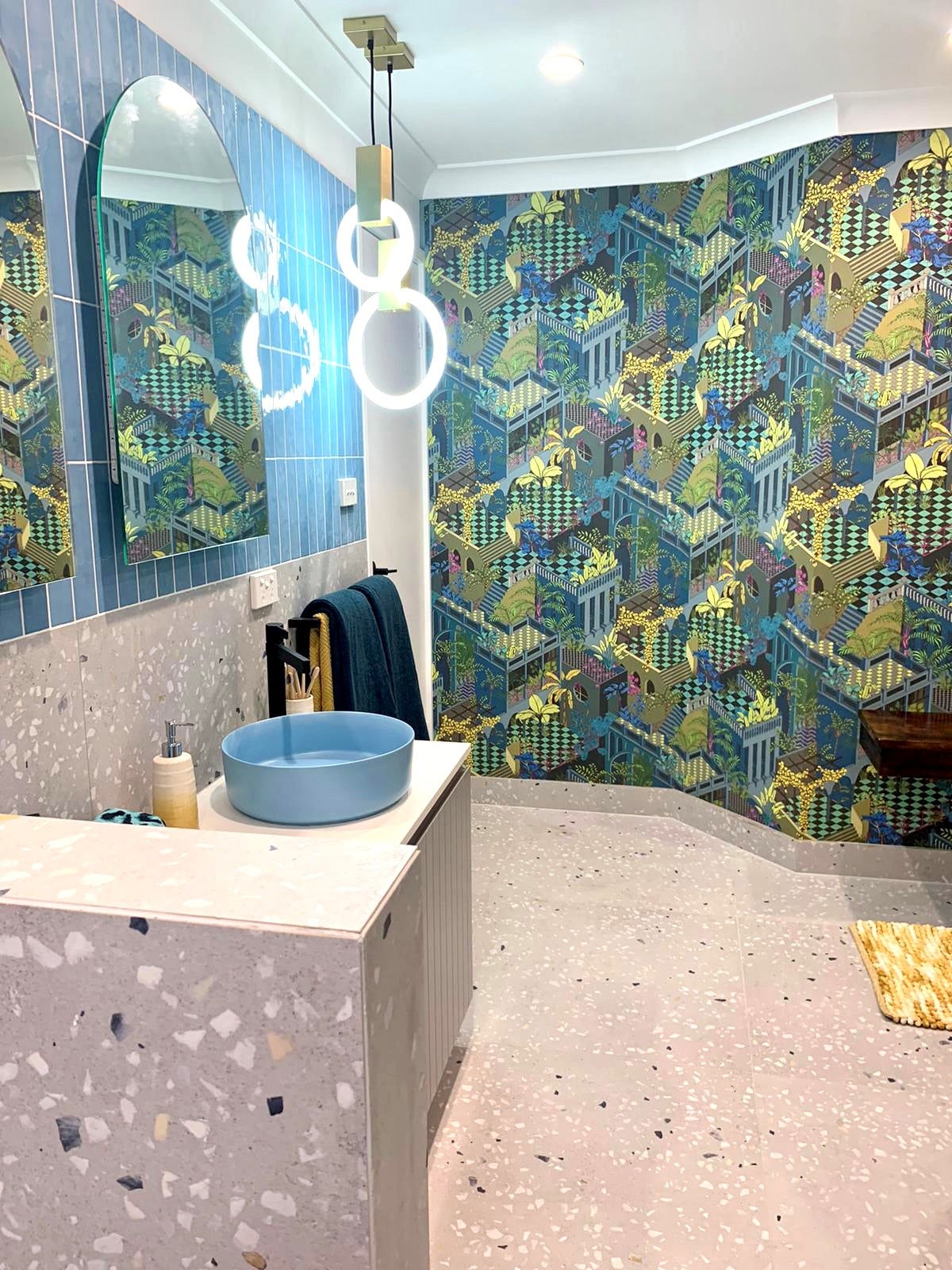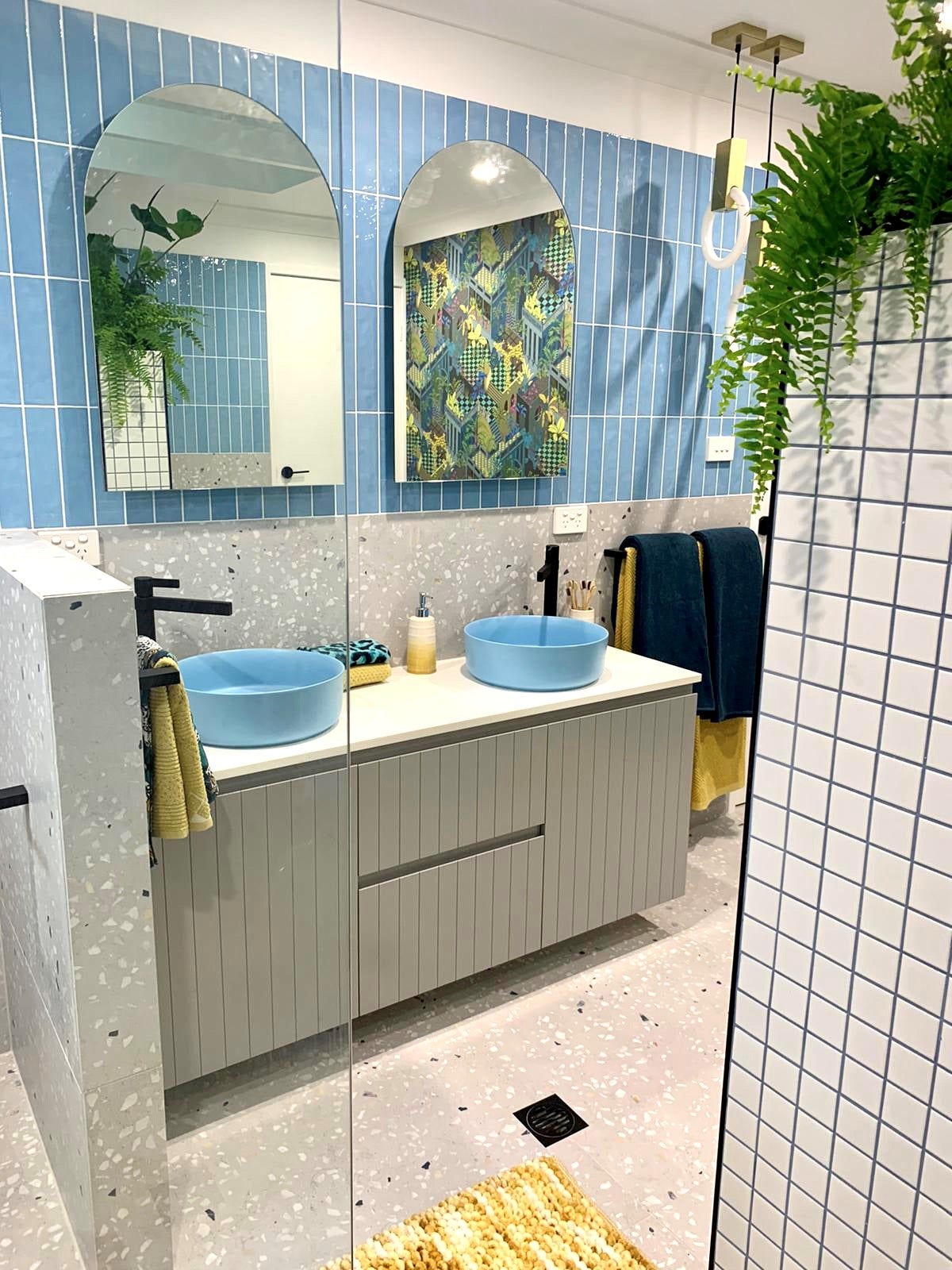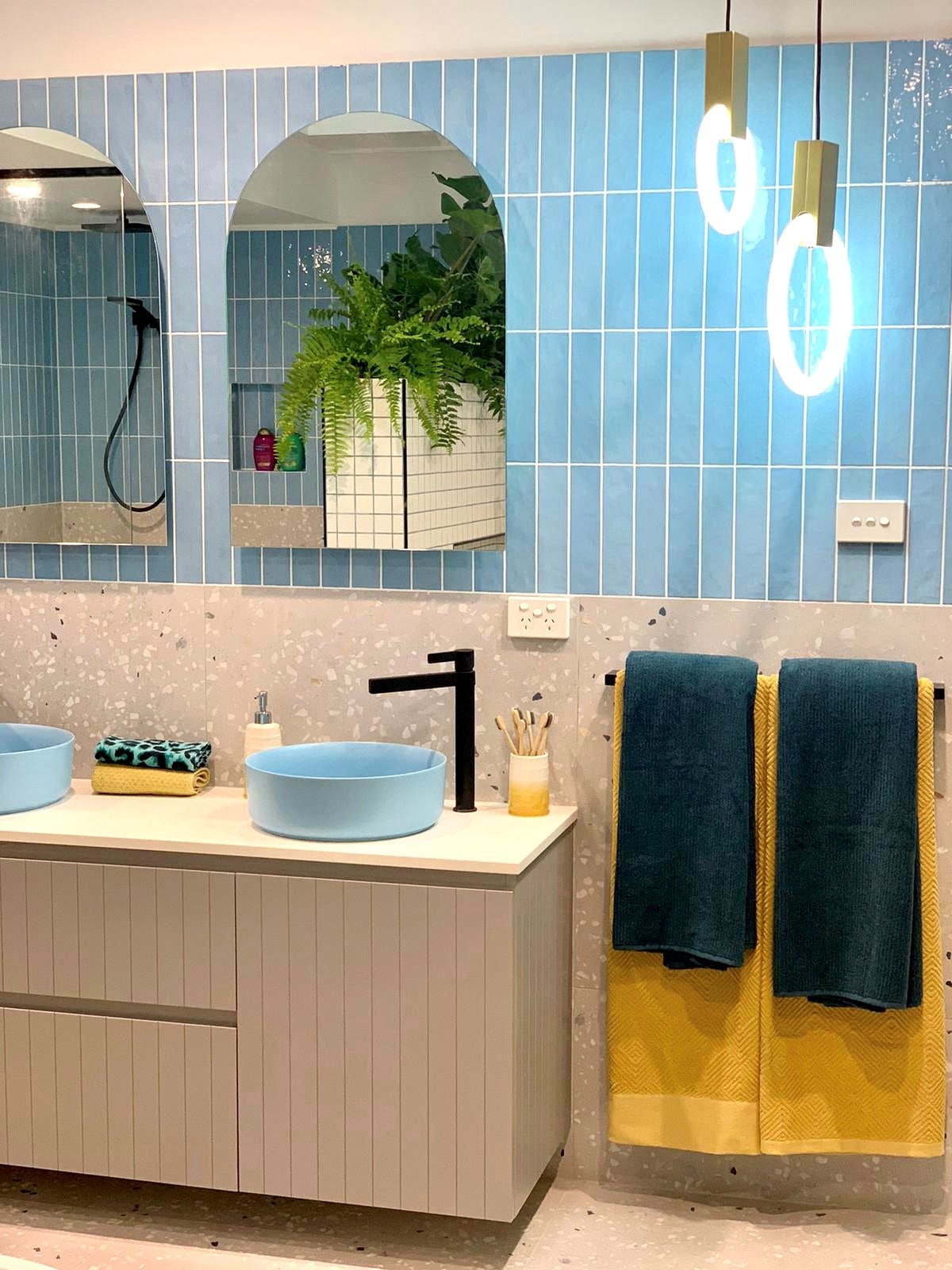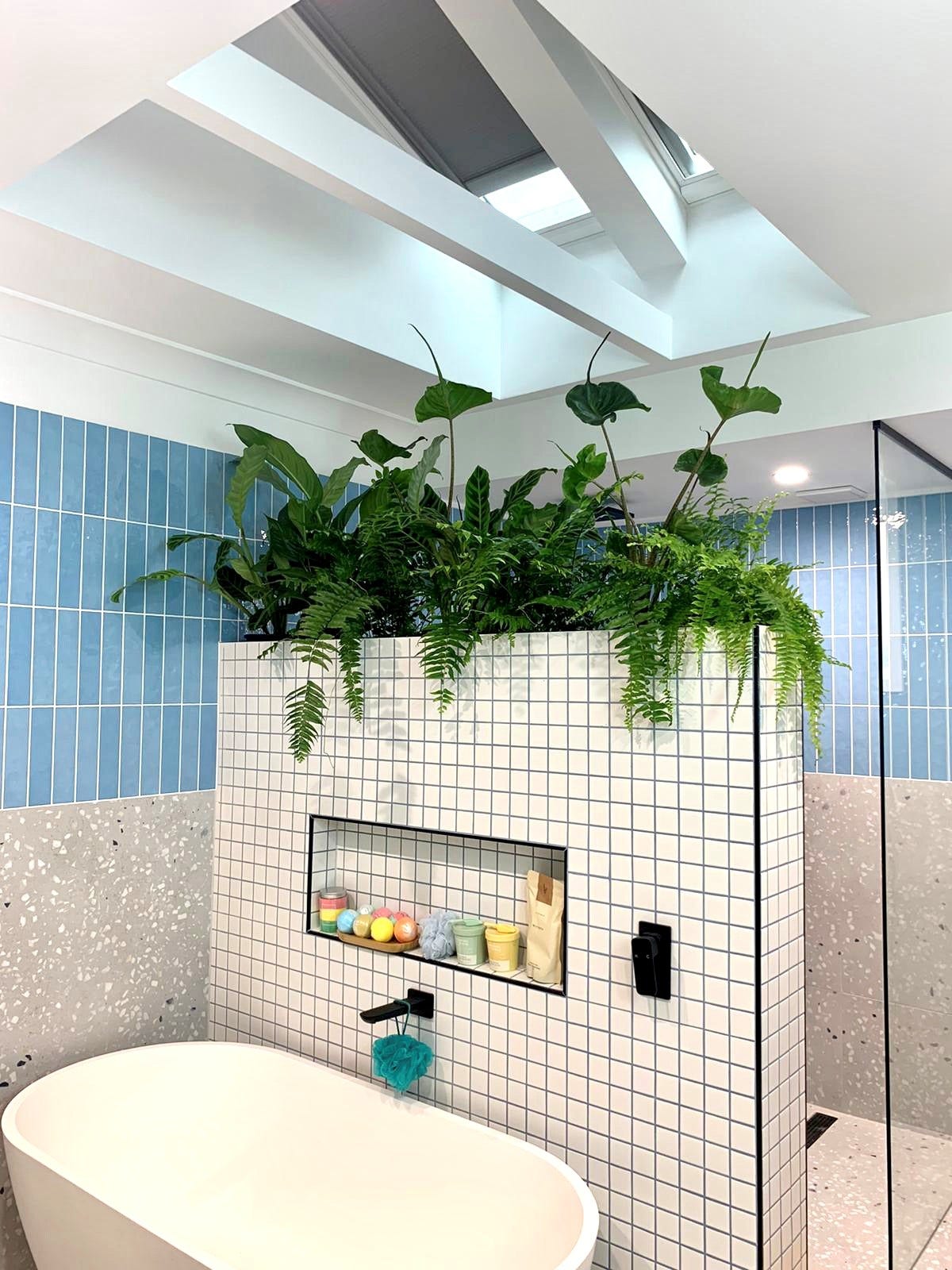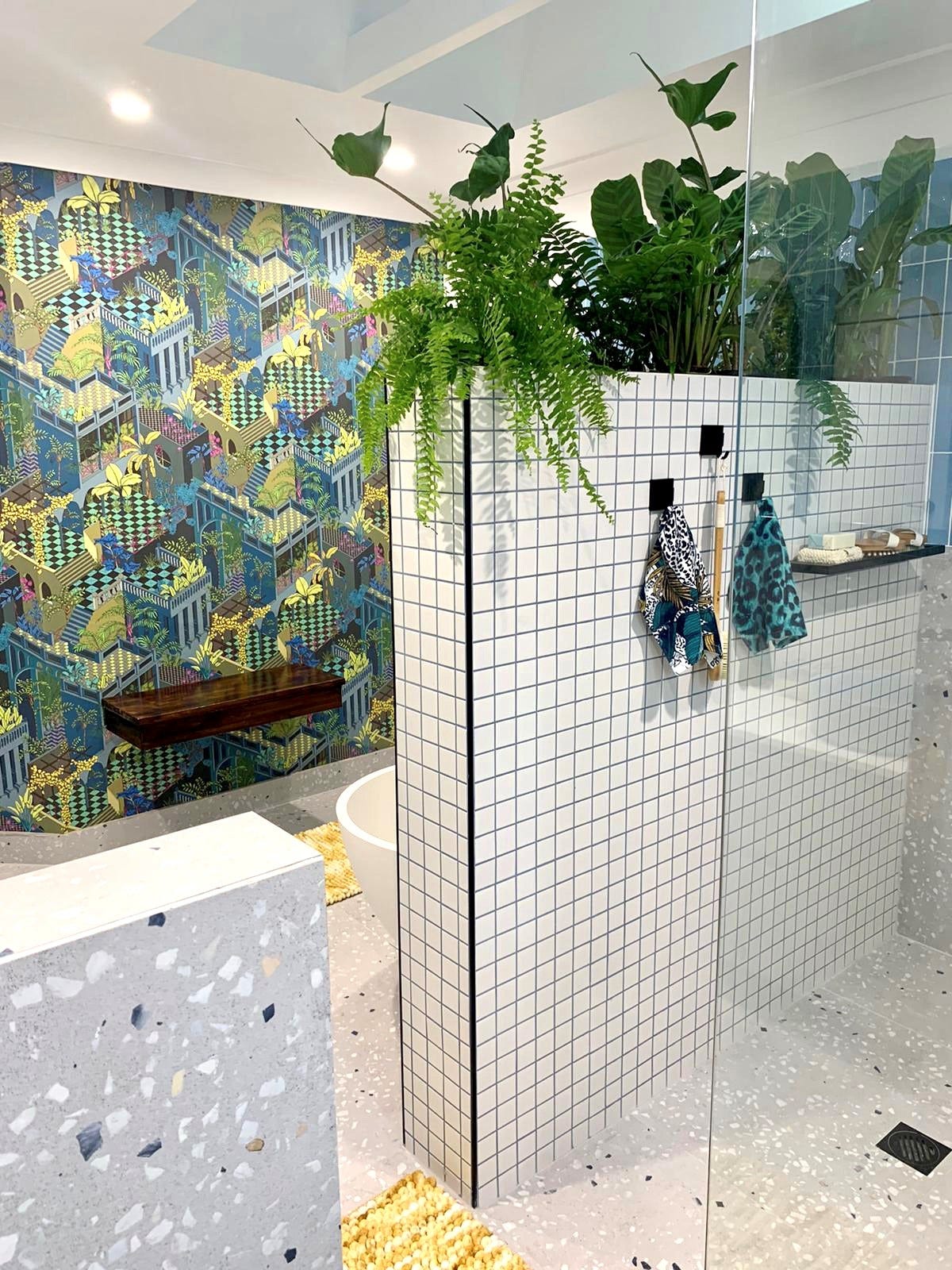 Oh my goodness! Whaaaaaaat?
Barry "blue-dois" delivering the goods again in another stunning reno!
Featured Products
Tiles
Bathroomware
Fingal Vanity Wall Mount 1500mm2 doors 2 drawers Vanity Wallmount
The products featured were available at the time of airing. Our beautiful range changes from time to time, so please check with our friendly sales teams first.