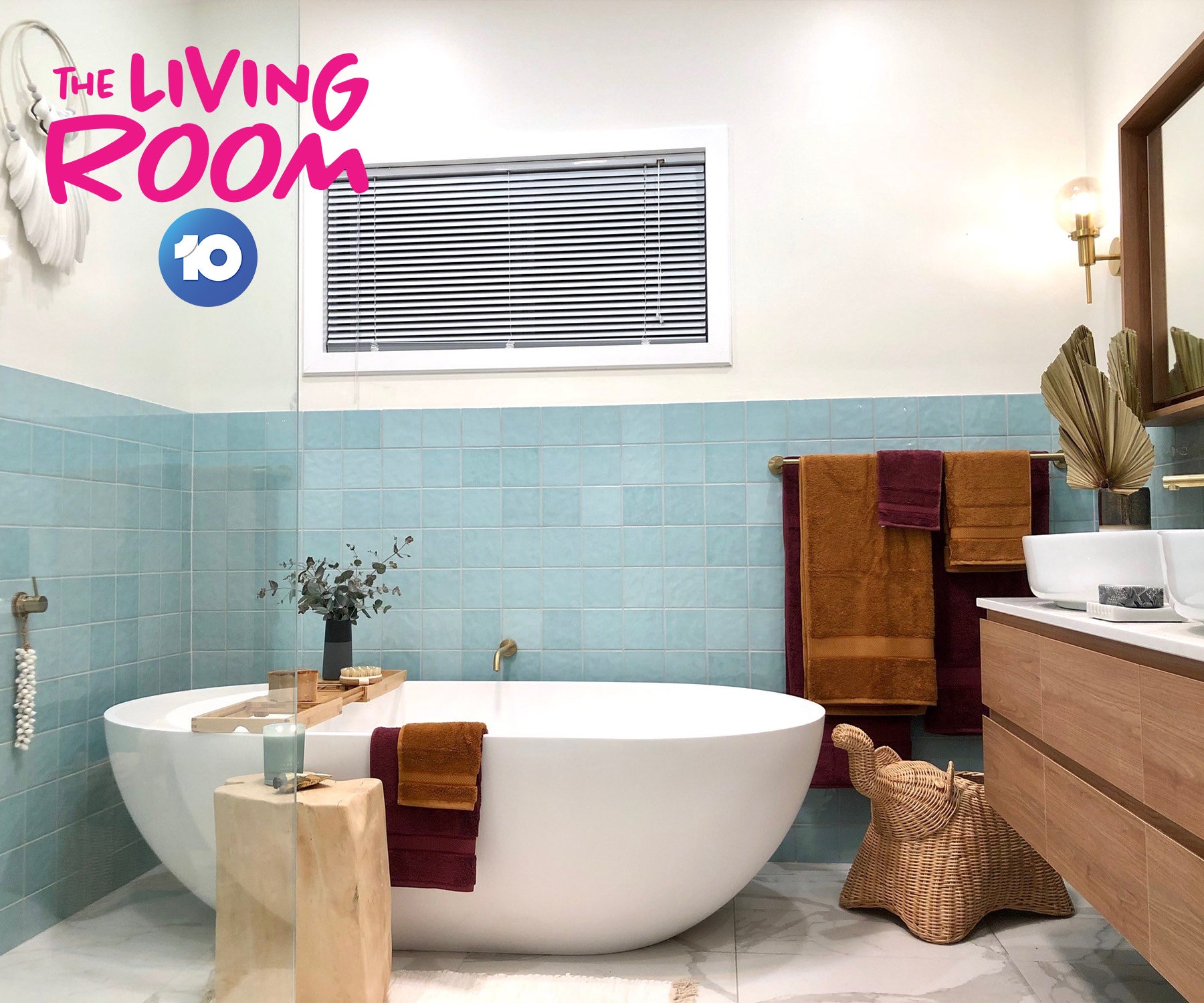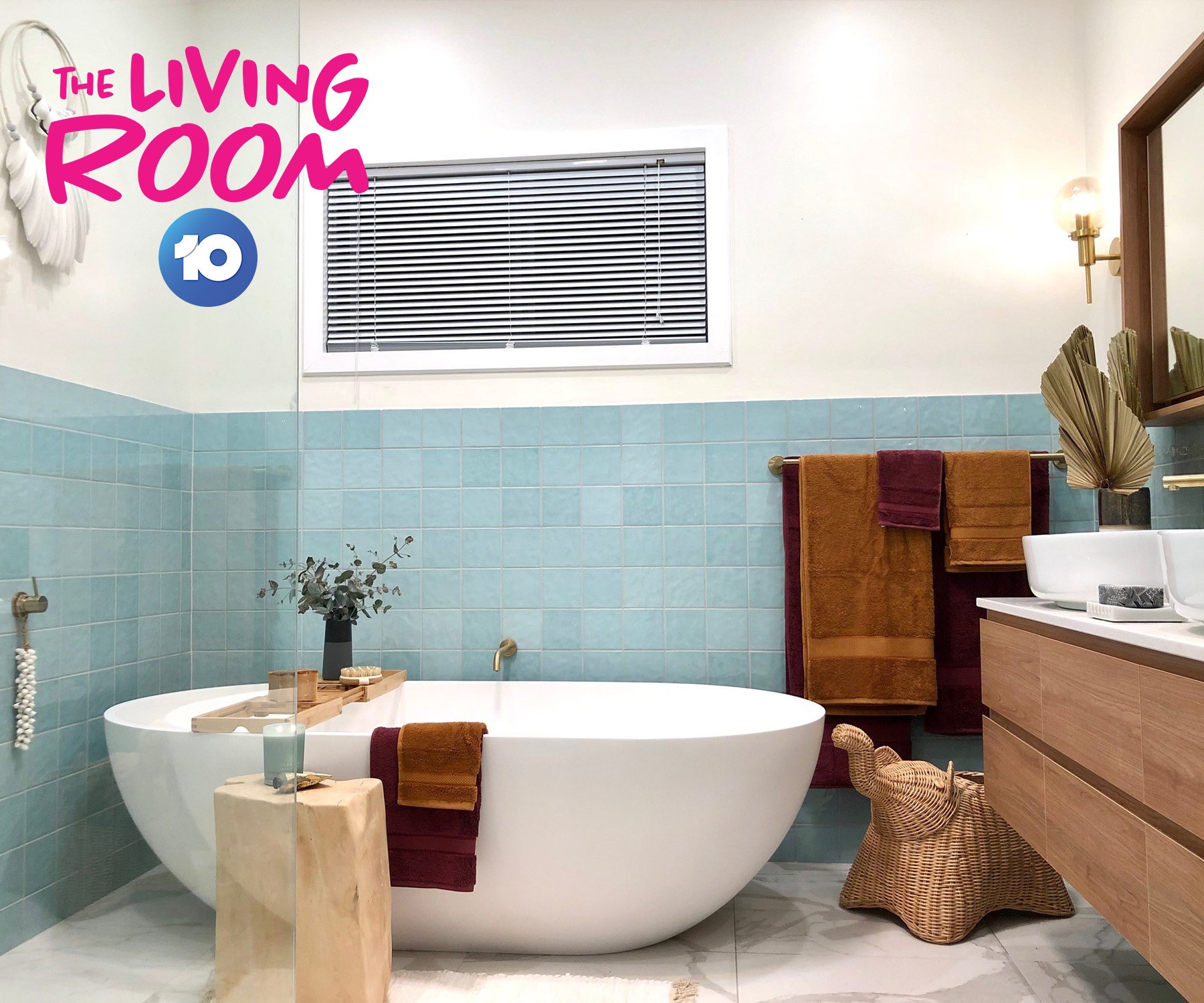 The Living Room 2020
Back to Work
Lauran & Glenn
Lauran Ritchie nominated her husband Glenn, an ex-Navy and proud Aboriginal man as a 'deserving Aussie'. They have two wonderful young girls, Ava and Billie and Thor the dog who they rescued from a puppy farm.
We love that The Living Room chose Beaumonts to partner with and create these stunning renovations. We also are thrilled to be able to support these really deserving Aussies.
Like many others, the cost of living forced the Ritchie family to move out of Sydney. They saved hard to buy our first home in Davistown, a more affordable Central Coast a town. They with a high unemployment rate the pair have struggled to find work in the area. After leaving the Navy in order to be with his family, Glenn now find himself doing a 3-hour daily drive to Sydney for work which leaves him little or no time to spend with the family.
He would do anything for his family and enjoys giving back to community including doing work with the AIME mentoring program and performing traditional dances while in the navy.
Lauran was diagnosed with server postnatal depression after Ava was born. Helped by Veterans Affairs she is focused on improving her mental health and getting back into the workforce. She is using fitness as a way back to health. She desperately wants to contribute back to the family money back but needs to find something local so that she can be close to the kids school and doesn't know where to start on finding her way back to work, especially in this environment.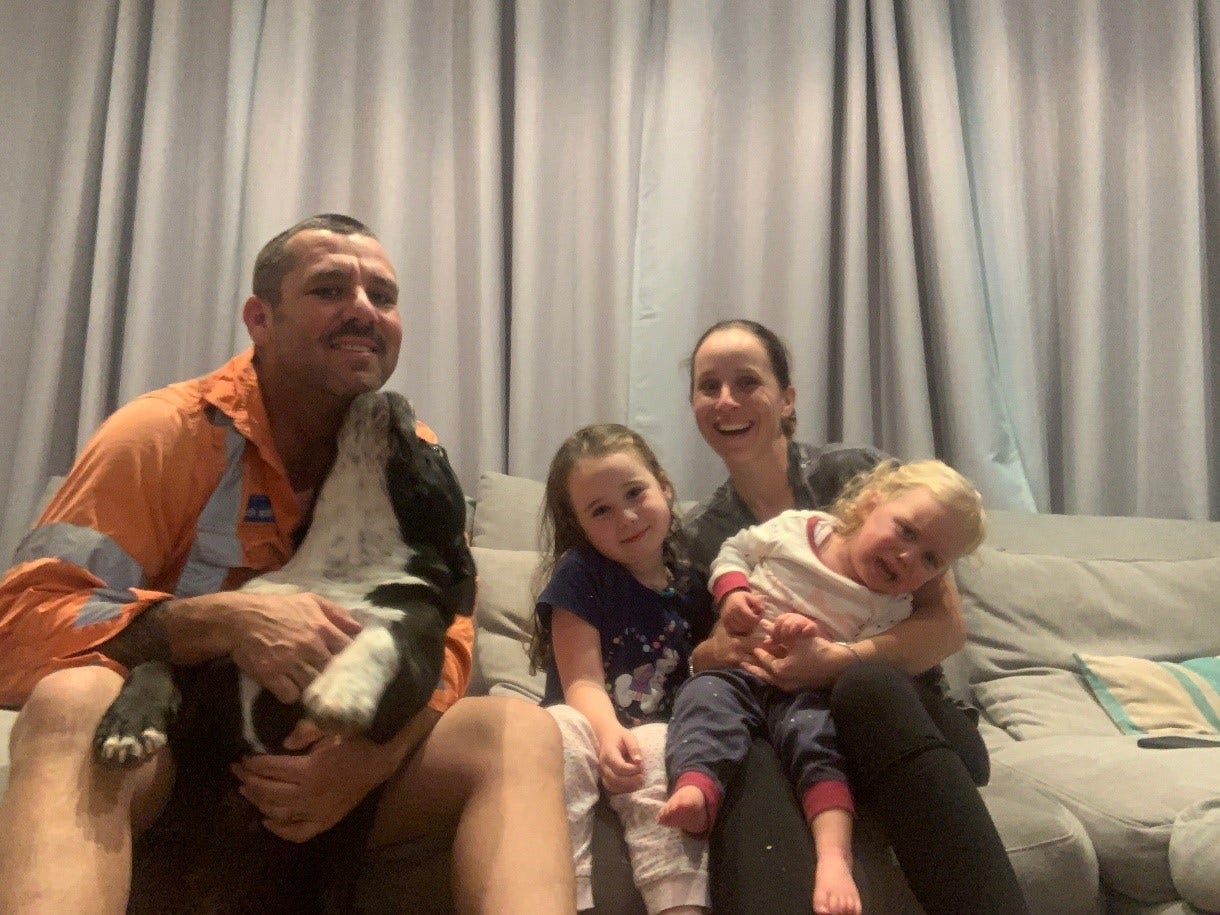 Bathroom - Before
The ultimate dream for the Ritchie family is a bath. While the rest of the house is fine, the bathroom is a 1960's nightmare…brown toilet and all. The toilet runs all night and the tiles are coming away from the floor, Lauran would love a bath for her girls, but at the moment has to put a face washer over the drain just to bath them on the bottom of the shower.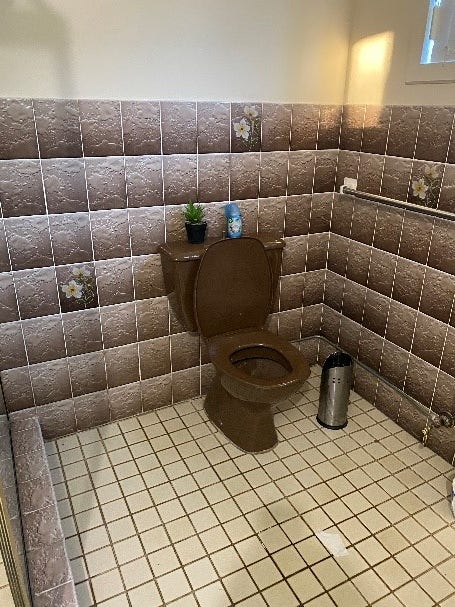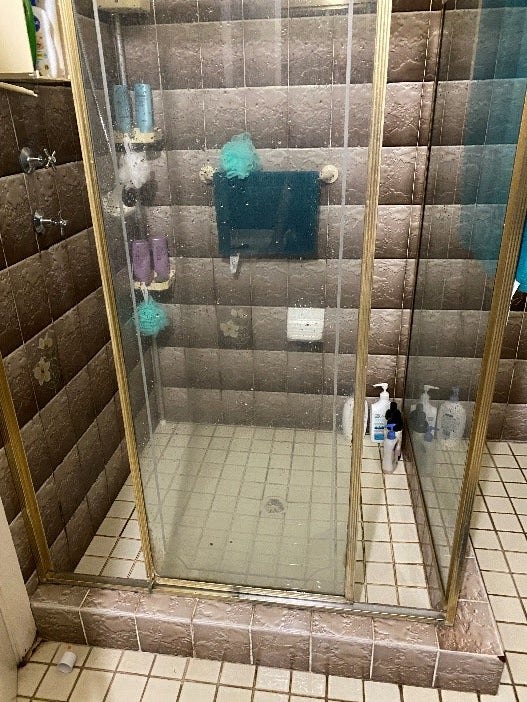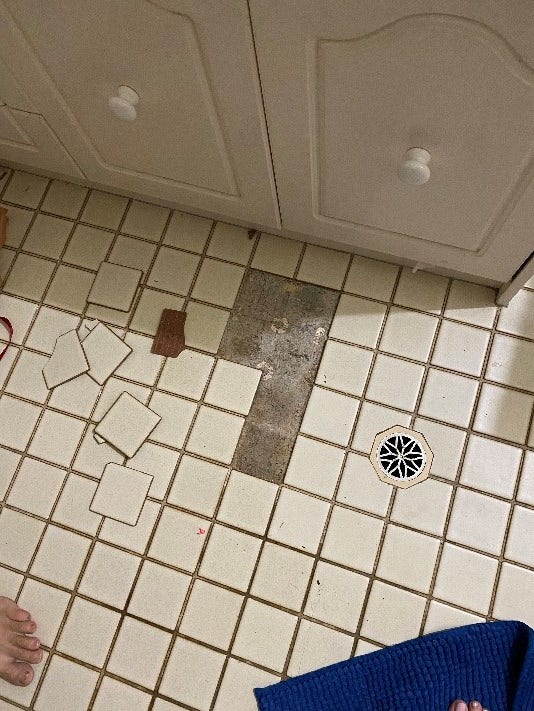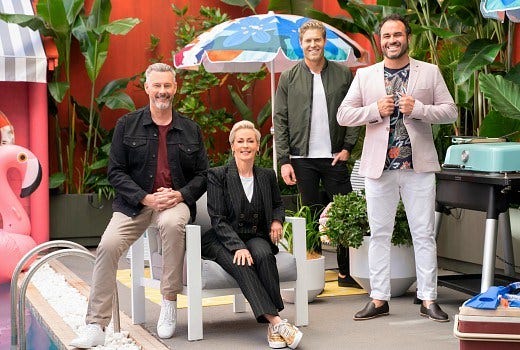 The Living Room team Barry, Amanda, Chris & Miguel totally transform the bathroom of this deserving family!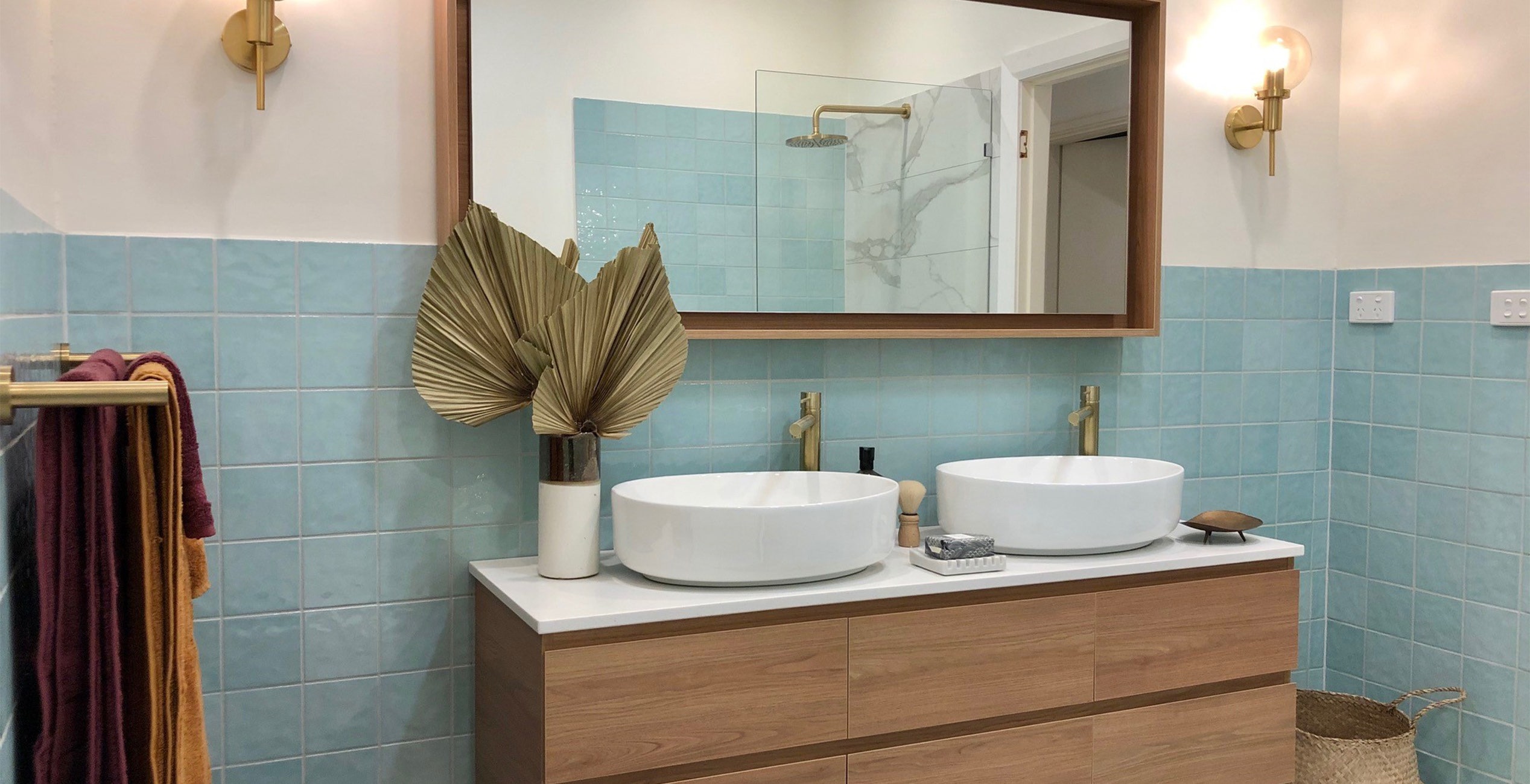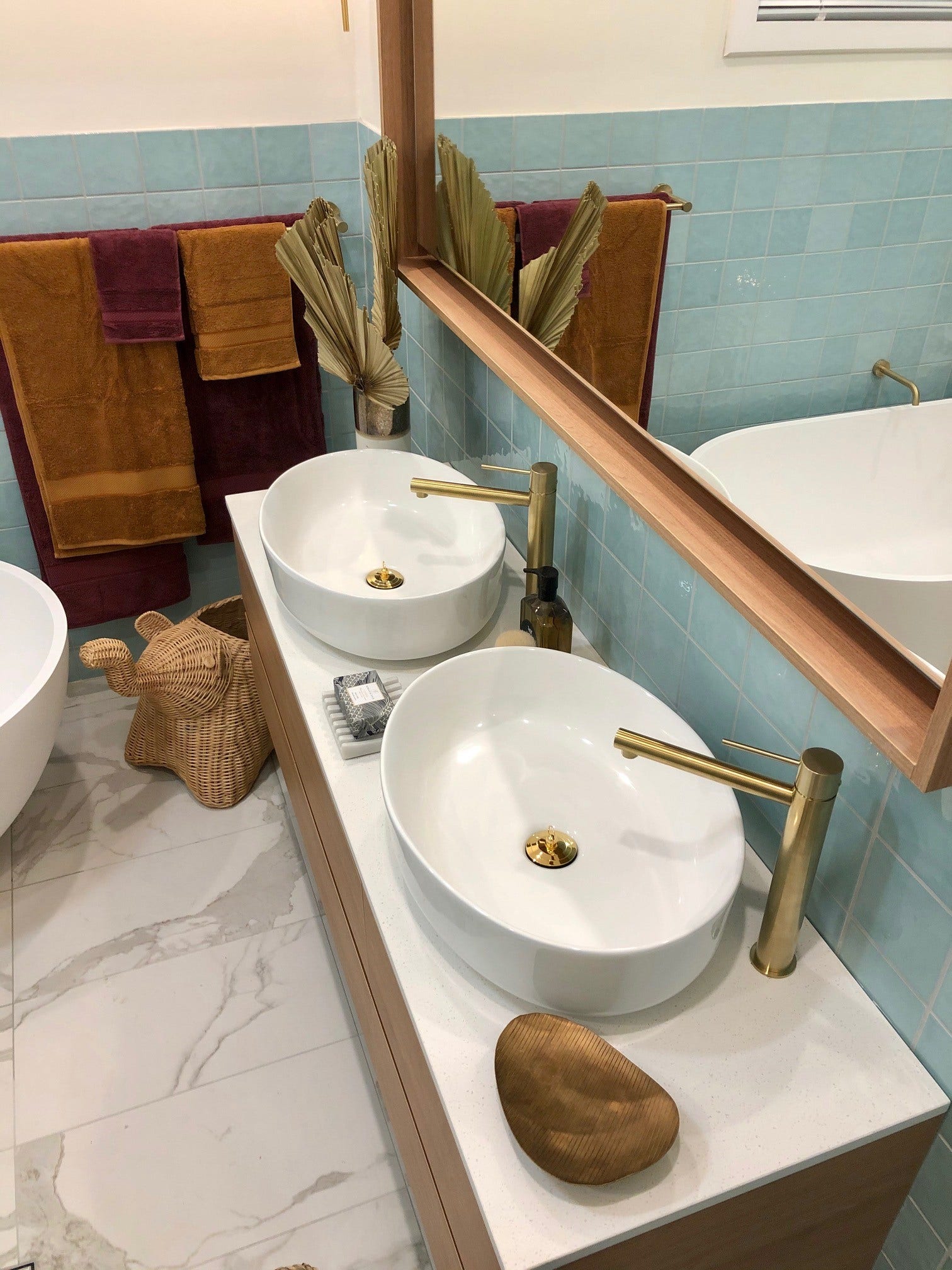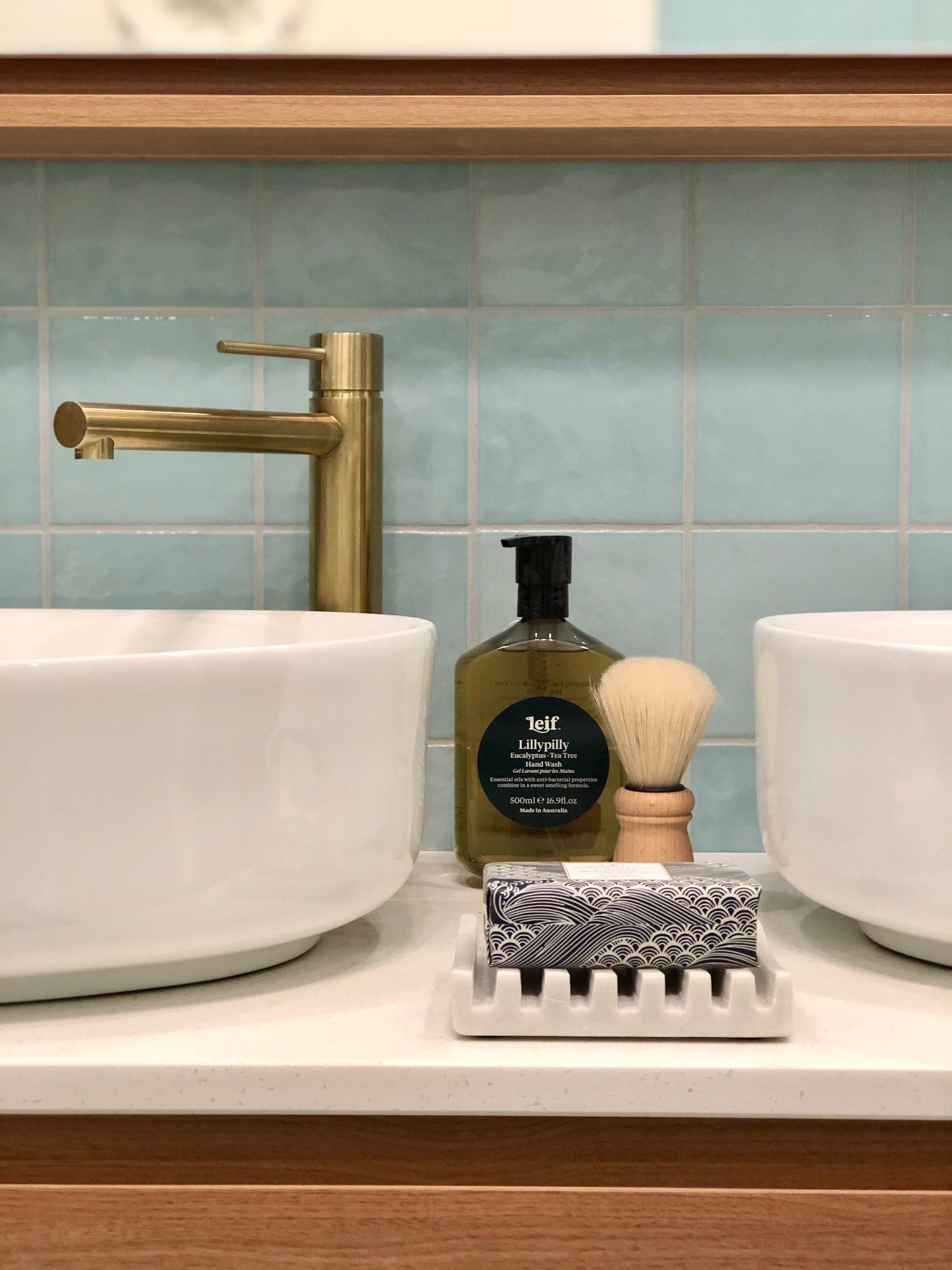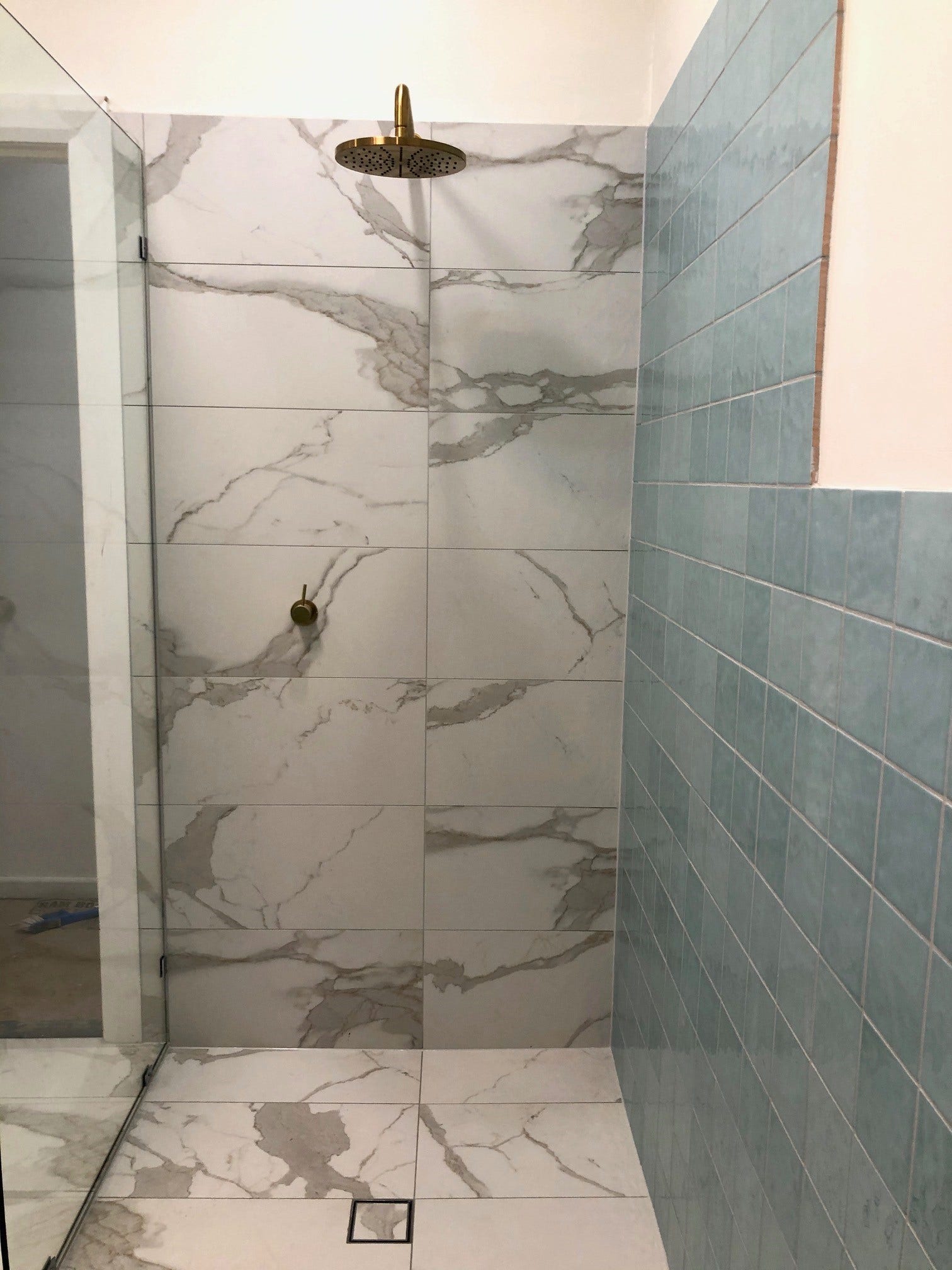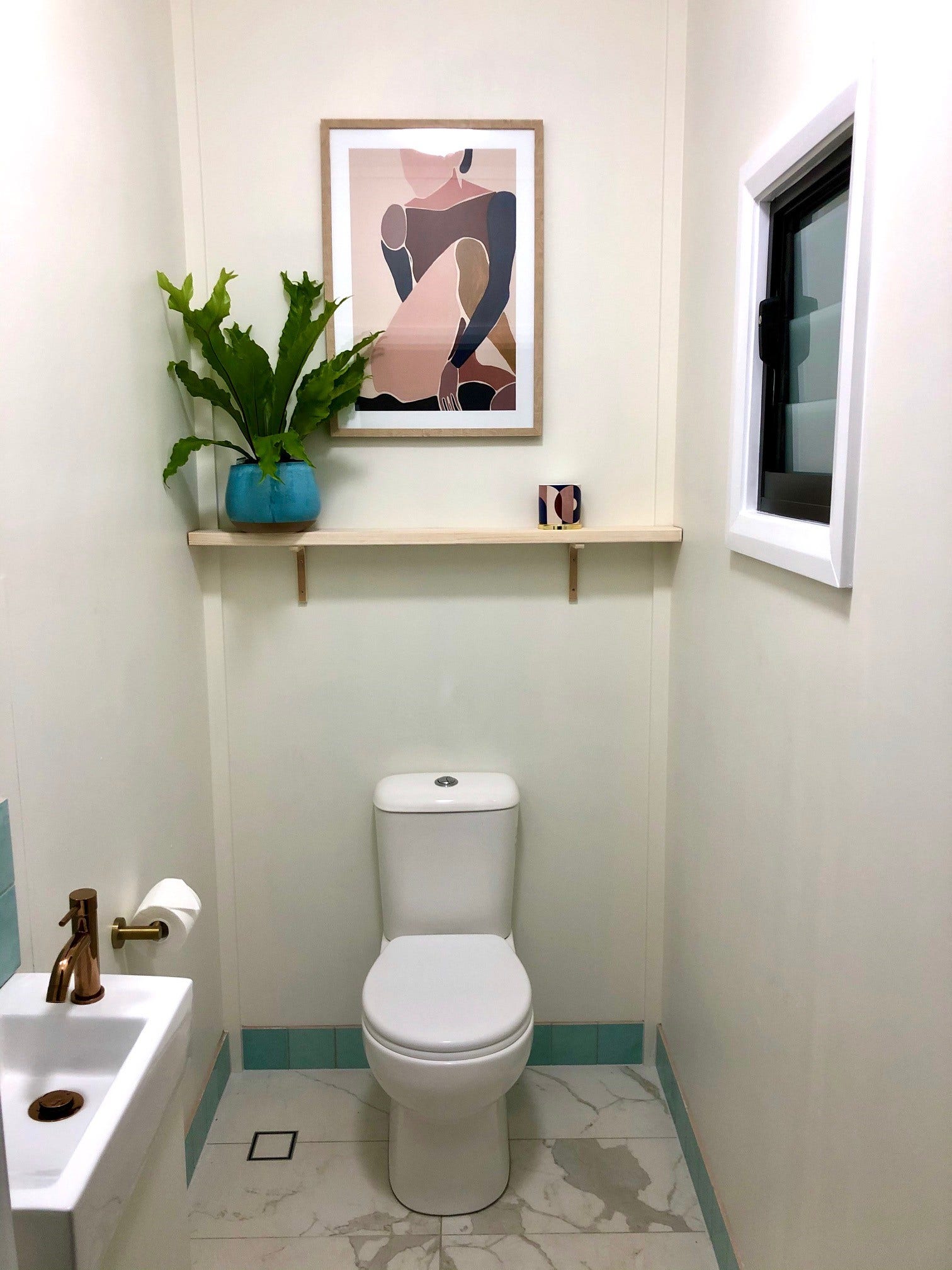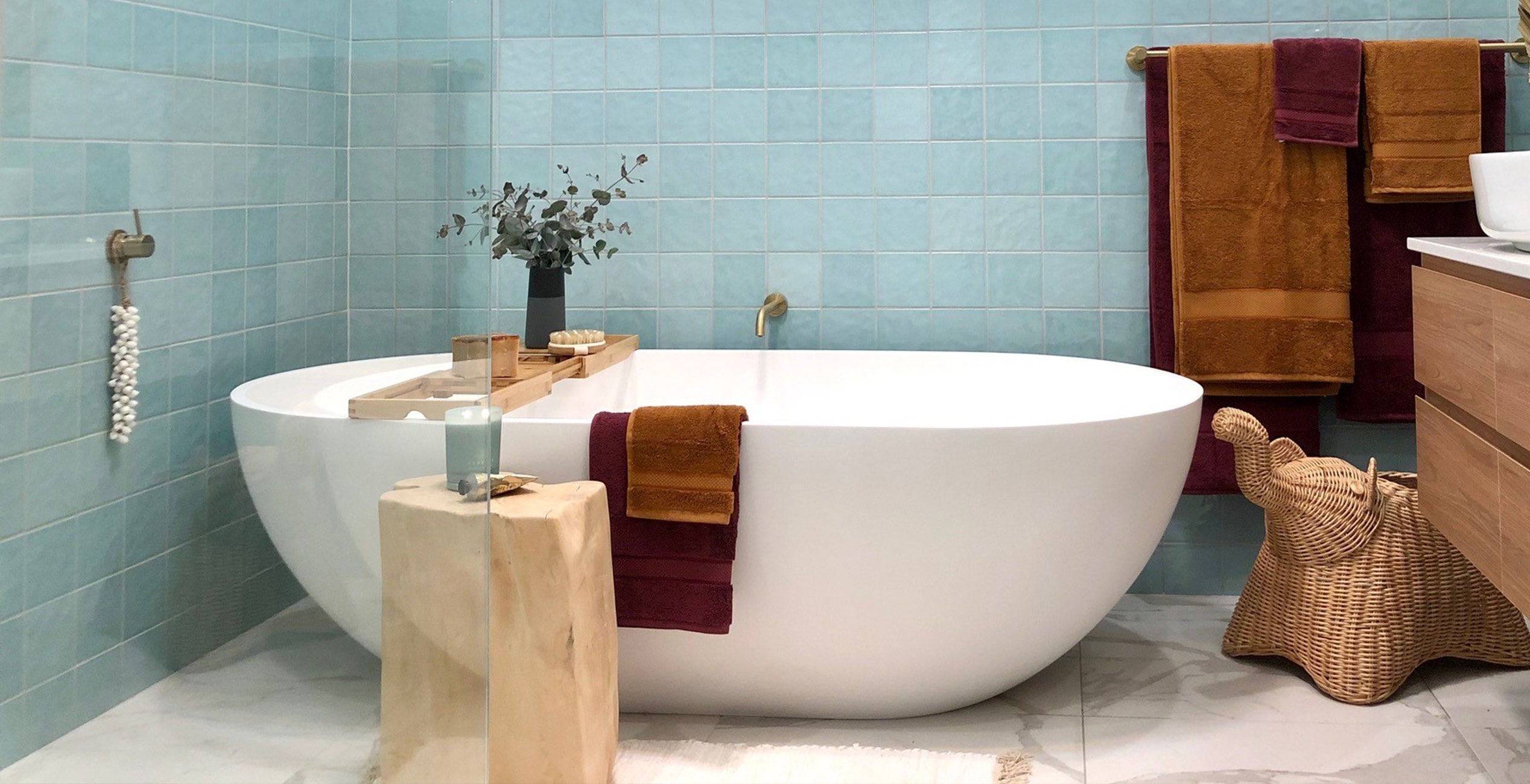 The Living Room shared Lauran & Glenn's reactions to their incredible bathroom transformation being revealed!
Featured Products
Tiles
Bathroomware
The products featured were available at the time of airing. Our beautiful range changes from time to time, so please check with our friendly sales teams first.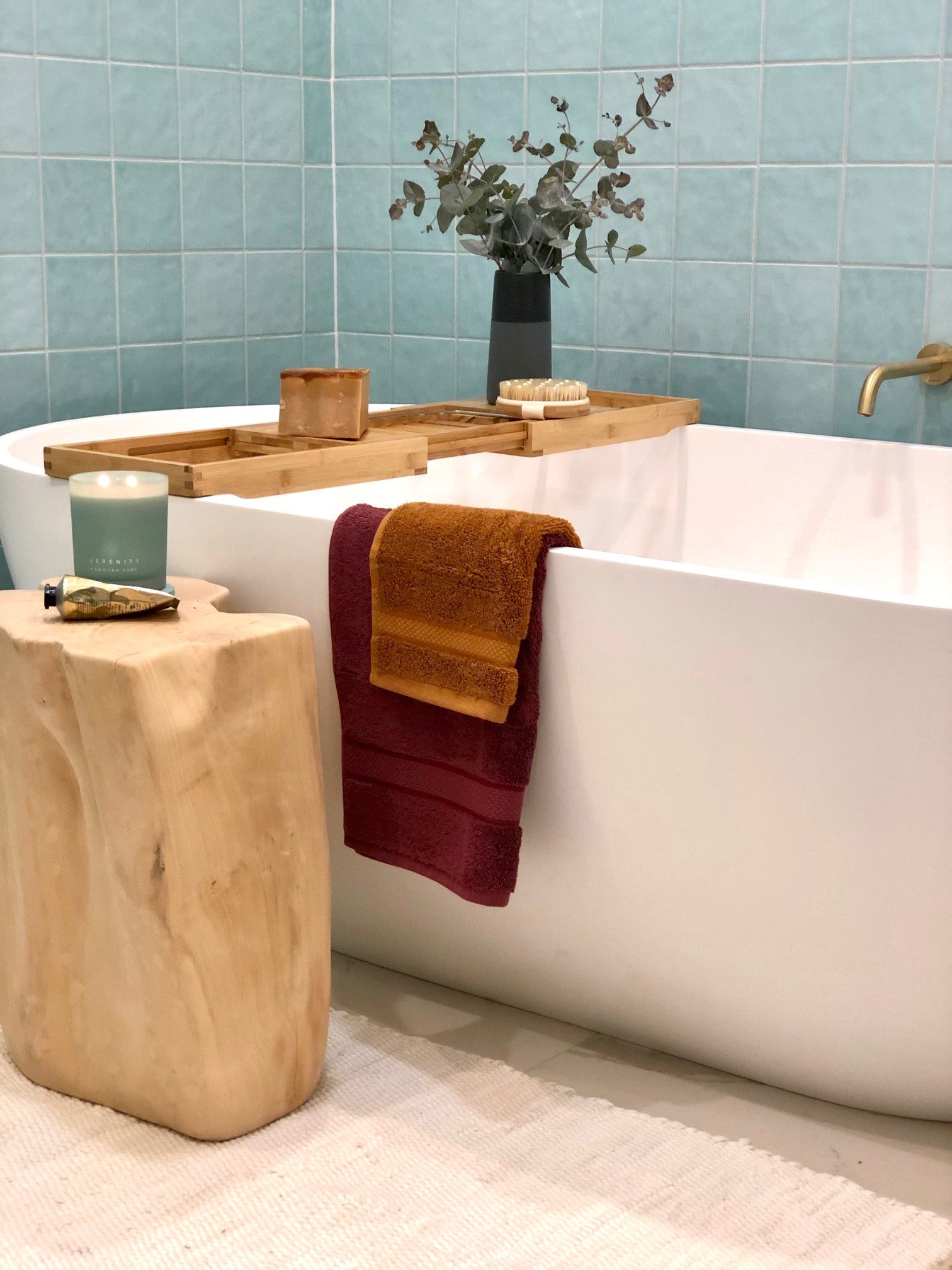 Get the look with our exclusive, Complete Bathroom Package!
We've taken the guesswork out of designing a bathroom with our Complete Bathroom Packages! Inspired by The Living Room's stunning bathroom transformation, our package includes everything from the tiles, bathroomware, vanity and toilet!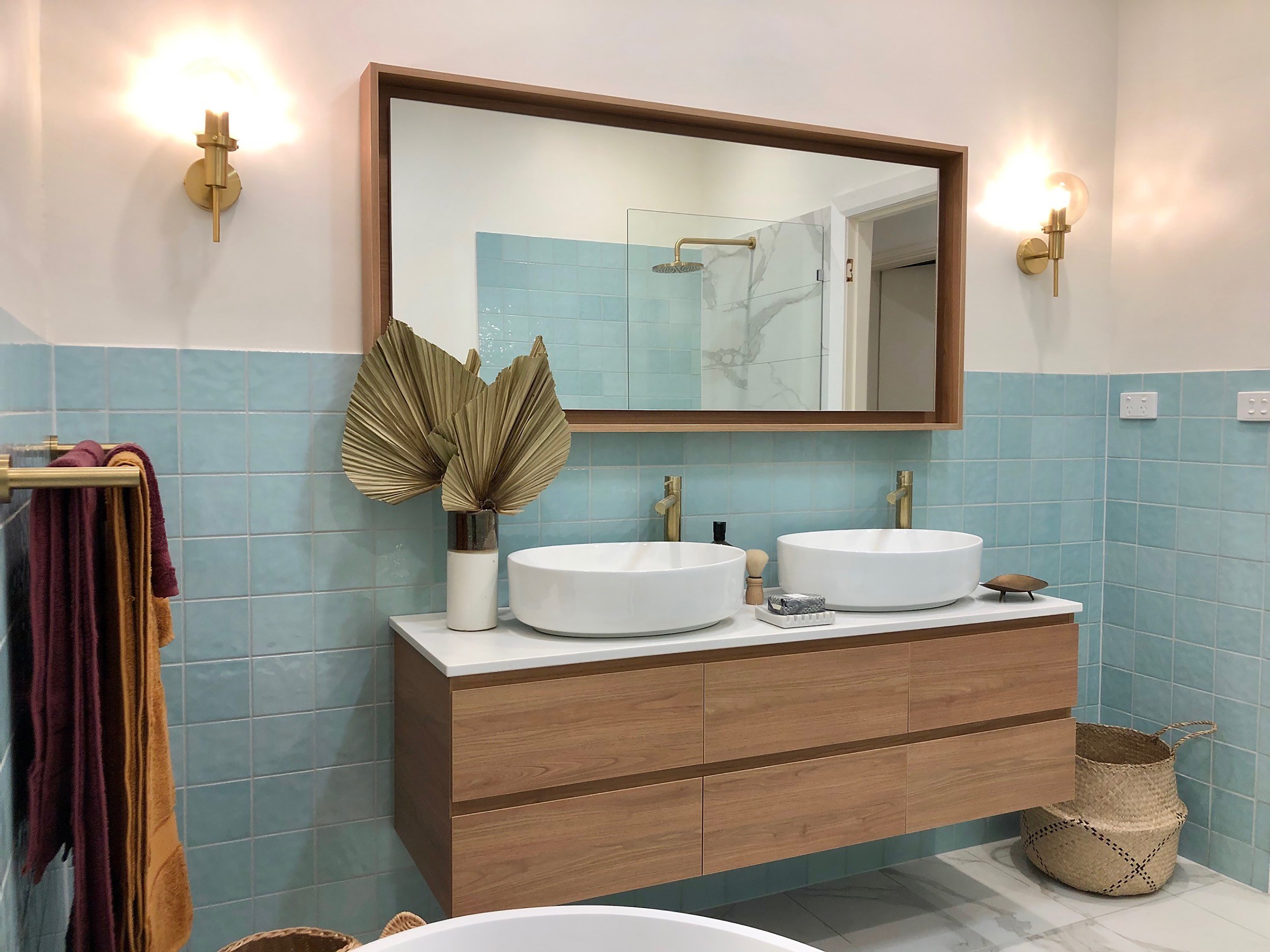 The Living Room 2020 Brochure