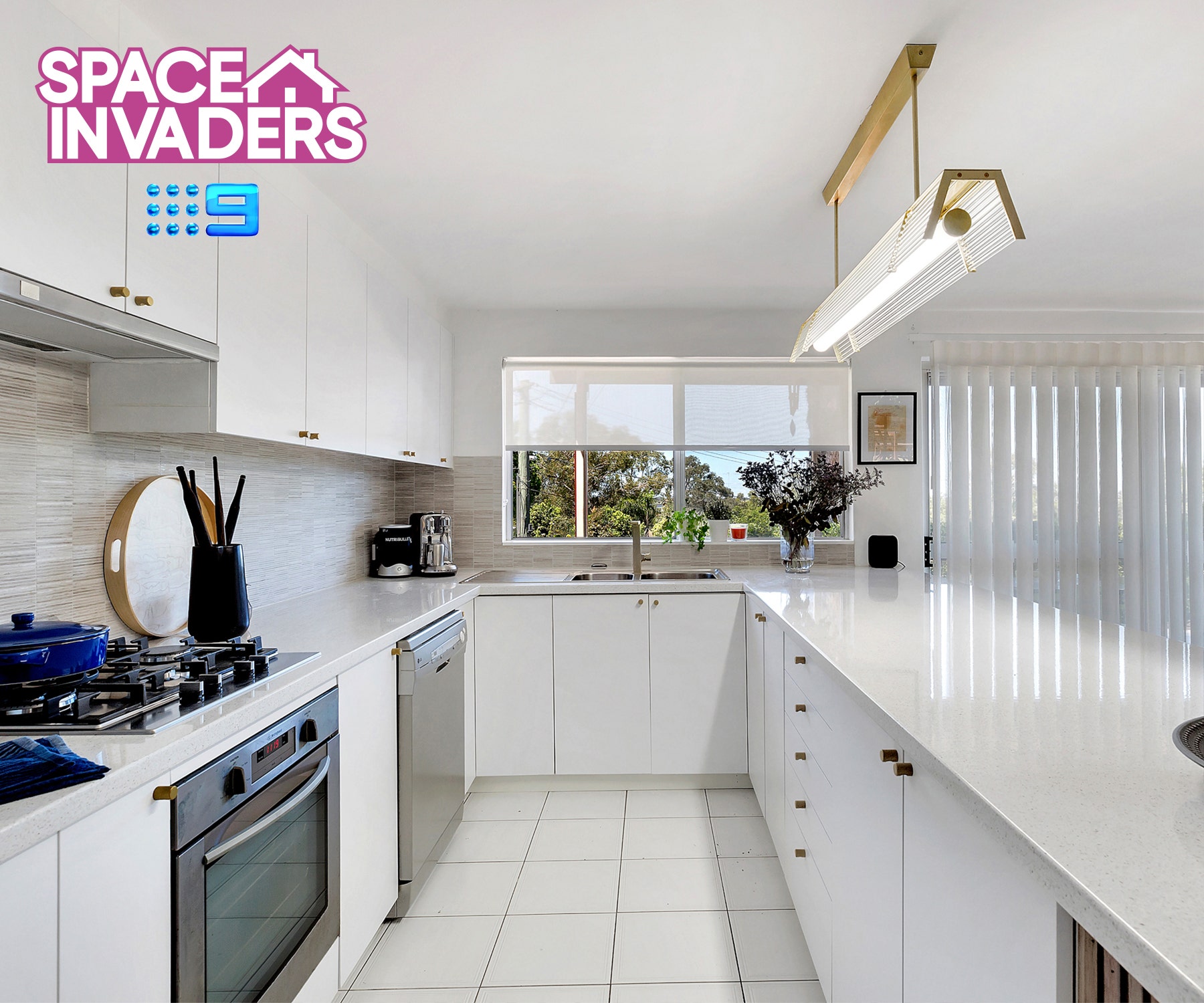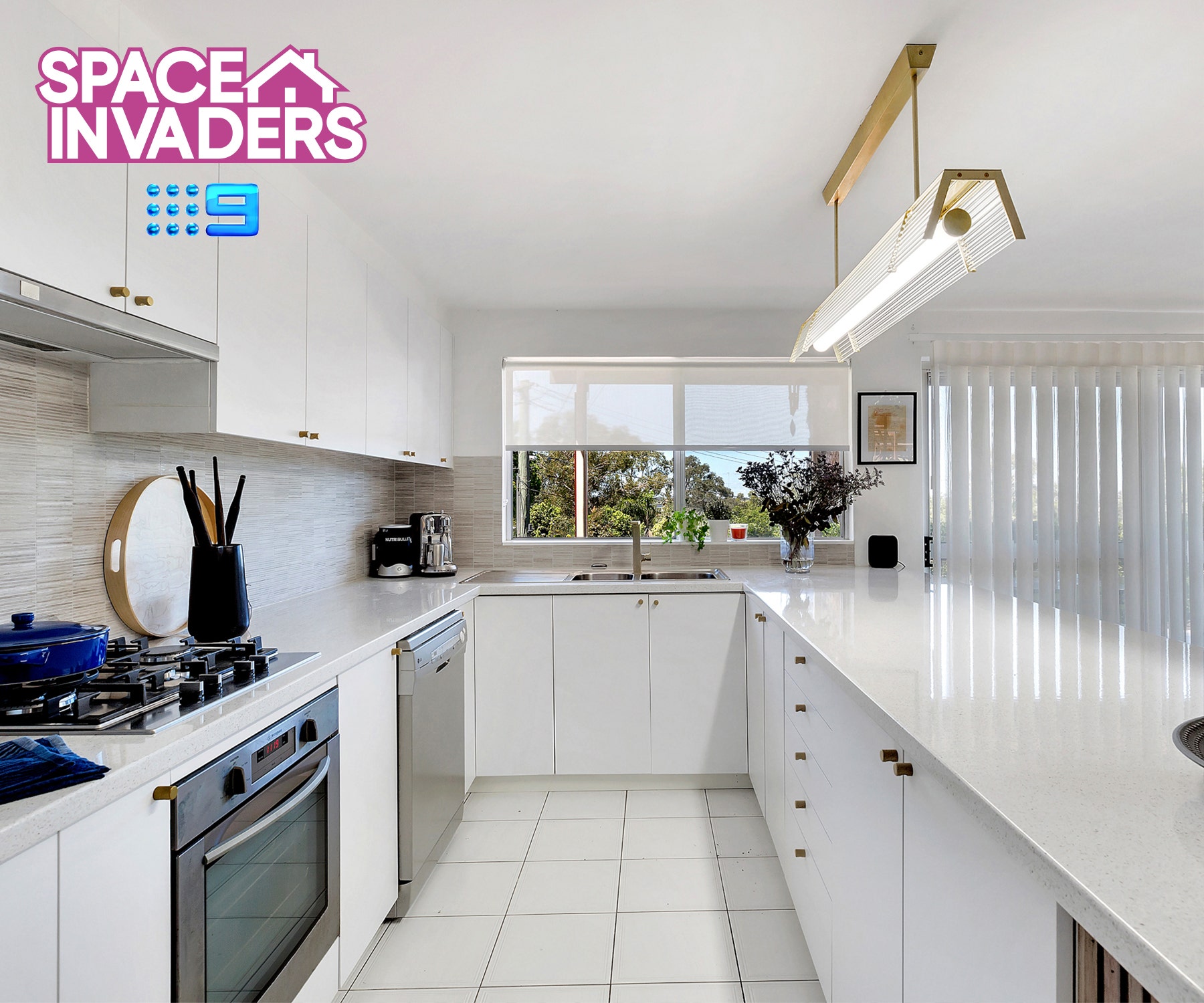 Space Invaders
Kashmira & Siddarth's Space Invaders Experience
There are different types of clutters & Kashmira is a great example of what's called a 'behind closed doors' clutterer. She is house proud but when you open the drawers of her kitchen, stuff literally falls out! She has multiples of everything including 5 ice cream makers, 15 spatulas, countless dinner sets & is happy to explain it as "a big difference between the same & similar".
Kitchen - Before
Now I know what you're thinking, there's no clutter it looks like a normal family home. Kashmira and Siddarth's daughter Anu felt they needed the help of Space Invaders with her mums little clutter problem. Kashmira sees herself as a collector, in her perspective one is not enough sometimes as kitchen appliances can vary.
The red kitchen in the open plan kitchen/dining space is definitely a statement in this home. The features that made this kitchen great was the amount of natural light, lots of cupboards and plenty of counter space for cooking. However, Kashmira expressed the functionality of her kitchen is an issue from the positioning of the oven and sink. This dated kitchen design was transformed into a light modern space.
Kitchen - After
Cherie transformed the red dated kitchen into a beautiful, light, modern space. Using smart design choices budget was kept low by retaining the kitchens original layout, major changes were the new benchtop, cabinetry and splashback. This kitchen space has completely transformed into a spacious, light cooking environment with the help of white cabinetry.
As the kitchen is predominately white the thought of this space feeling dull wouldn't be great. The splashback gave the kitchen light, earthy tones, with the new stylish handles on the cabinetry, and laminate benchtop removed this space successfully blended.
Timber batons were implemented into the design of the kitchen island counter that wraps from the front to the side. In doing this, it brings earthy tones to the space and creates harmony and connection between the kitchen and dining space.
Featured Tiles
Cherie talks through about renovating Kashmira & Siddarth's kitchen while keeping some old and adding some new
Kashmira & Siddarth's clutter behind closed doors, a shocking find
Check out these highlights of other amazing transformations - clutter was their enemy until the Space Invaders team saved the day!