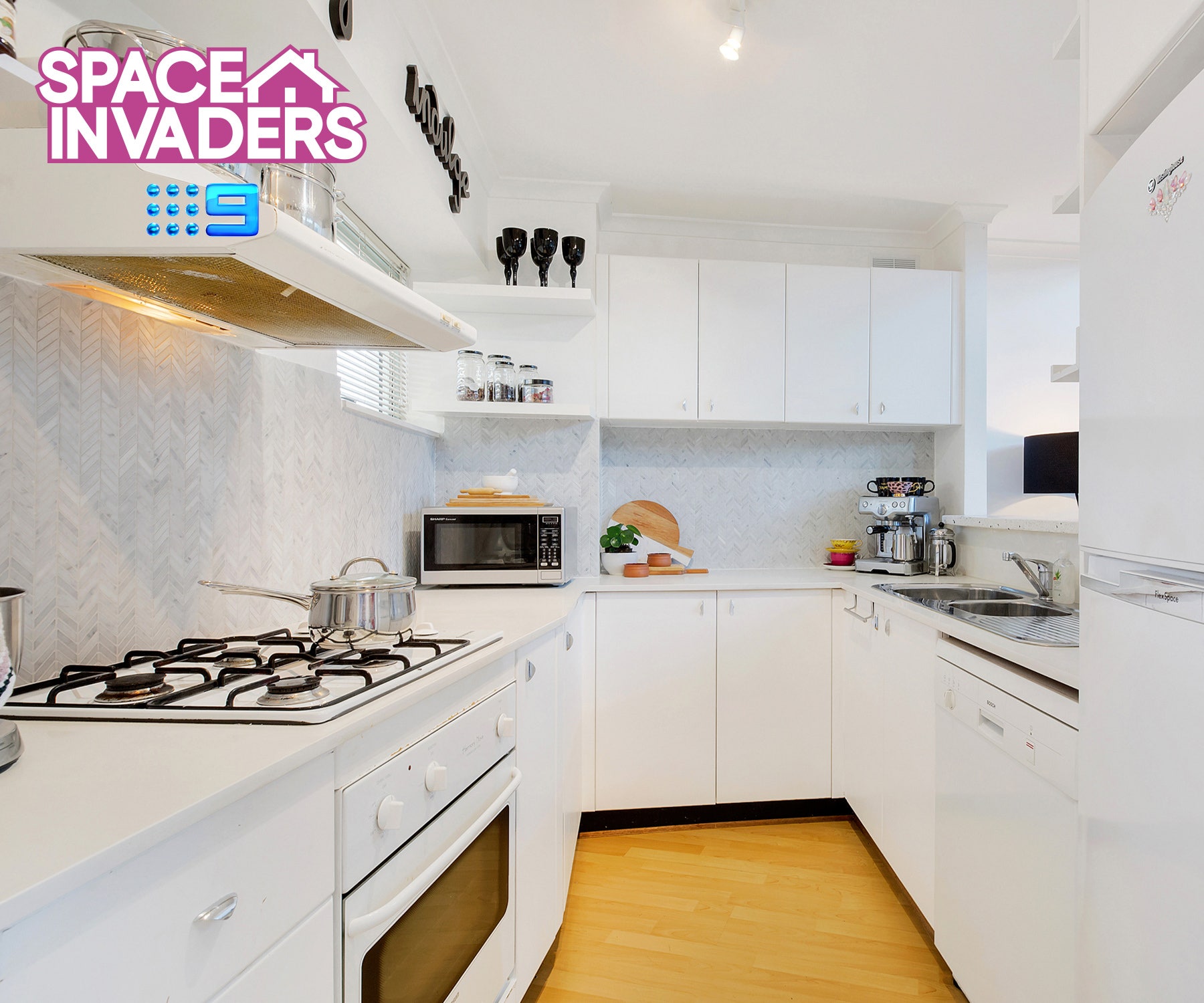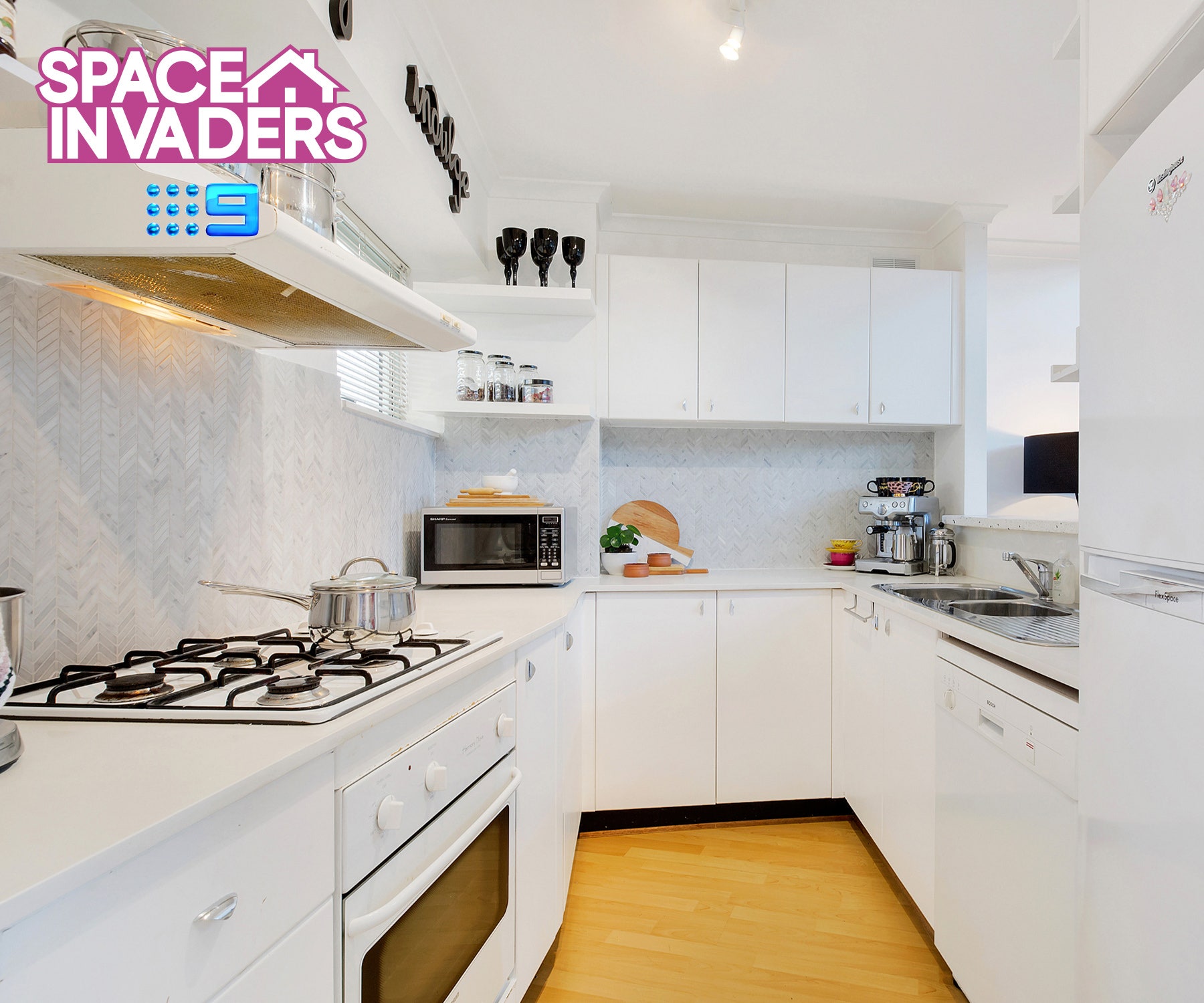 Space Invaders
Jamie's Space Invaders Experience
Jamie is a super bubbly single woman who lives in a fourth-floor city apartment. Clutter is currently her enemy. It extends from her downstairs living space area, all the way up her stairs into her smaller mezzanine loft bedroom. Having accepted the fact that what was once a smart investment property will likely become her forever home. Can Jaime let go of her things holding her back?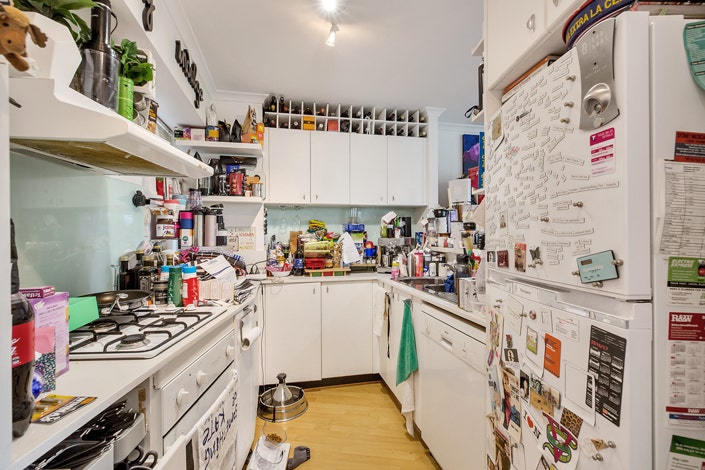 Kitchen - Before
Space invaders saw the need to tackle the kitchen space with urgency as it was dangerously cluttered. One of the issues Jamie was encountering in this space was the smashed splashback, with the use of adhesive tape she was able to keep the splashback held together but barely.
Kitchen - After
The kitchen has been transformed from clutter to an amazing simple designed space to spend your time cooking up a nice meal for you and your guests. This all-white kitchen space creates a fresh, light open space, with the chevron mosaic splashback breaking up with a flat white tone from the style and grey tones.
Featured Tiles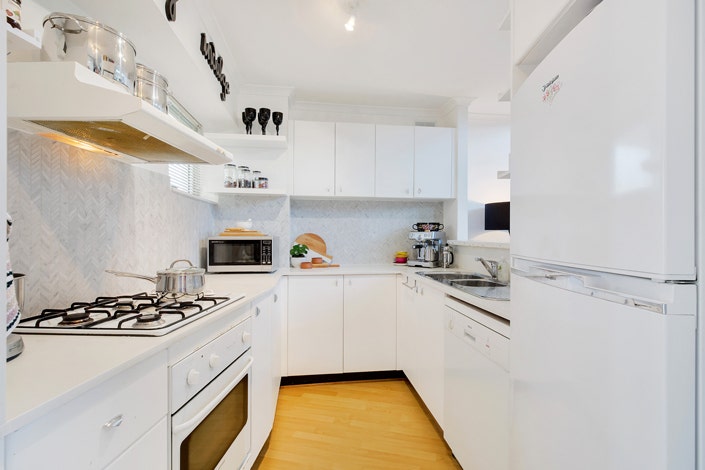 Mick gives tips on tiling!
Cherie talks safety when renovating your space!
Check out these highlights of other amazing transformations - clutter was their enemy until the Space Invaders team saved the day!