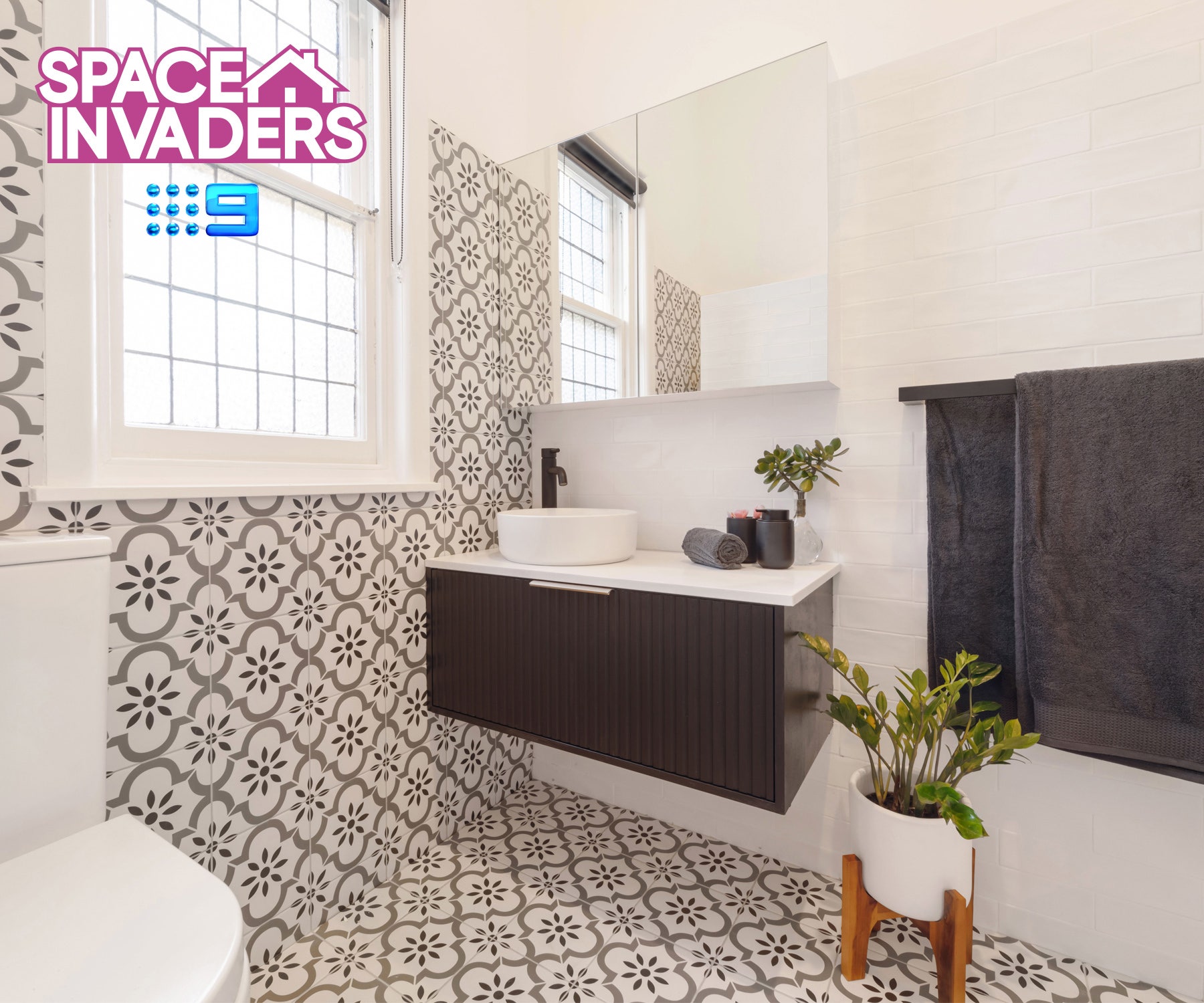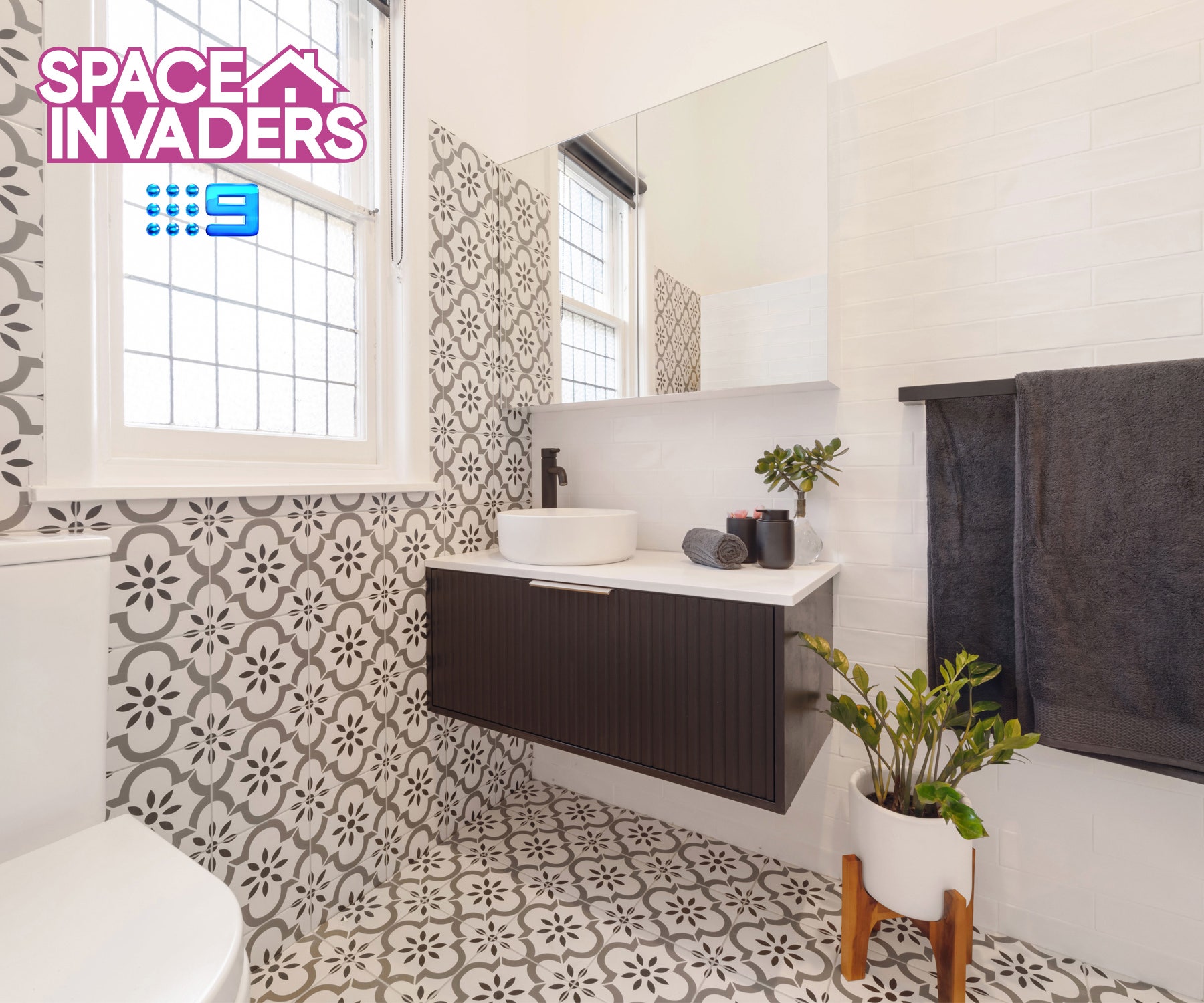 Space Invaders
Harry & Anna's Space Invaders Experience
Harry & Anna live in a gorgeous federation style house in the suburbs with their 3 children. Their spare room has become a dumping ground for all sorts of things and was so cluttered, they couldn't even enter it. Their main bathroom was also showing signs of its age & in desperate need of a makeover. Enter Cherie and her team as they renovate both rooms into functional & stylish spaces for the whole family to enjoy.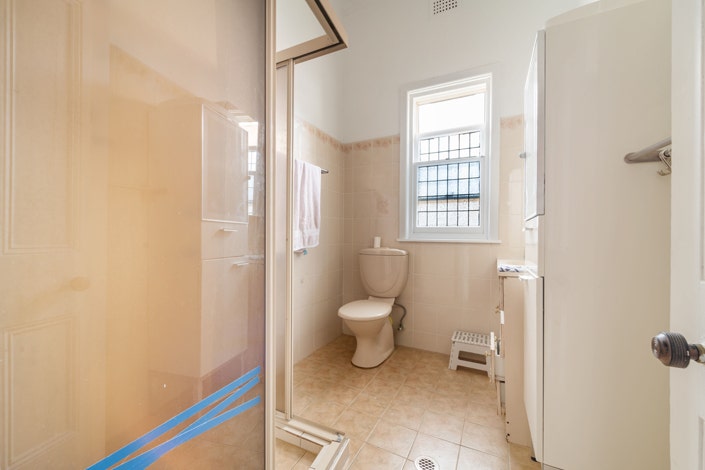 Bathroom - Before
Harry and Anna had envisioned renovating their whole bathroom for a long time, it was a project that the couple had decided to gradually renovate over time. As their day to day lives was so busy it was hard juggling family, their federation house and the family-owned business, the clutter set in and came to stay.
There was a lack of functionality and storage in the bathroom for this family of five which was a major issue in their day to day life. This was one of the key features this bathroom needed. The colour of these tiles was dated but tiles and waterproofing were in good condition, professionals went through and removed the original tiles.
Bathroom - After
As a big family sharing one bathroom this space had to be renovated, and after many years of neglecting this keyspace in their home, they finally got a beautifully designed bathroom.
Anna had envisioned an all-white style for her bathroom however Guru Cherie expressed her concerns with the space feeling less without colour. This bathroom design has created a connection between the floor and wall with the laying of mosaic tiles. This not only gives the space character but creates a new dynamic. The minimal use of black throughout the bathroom accessories gives this space depth.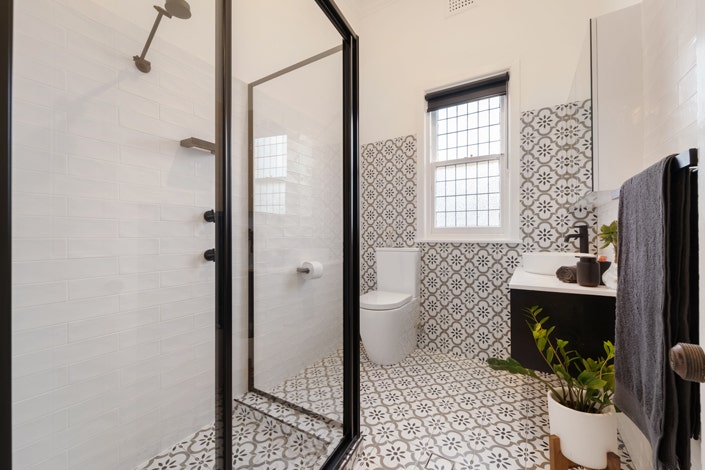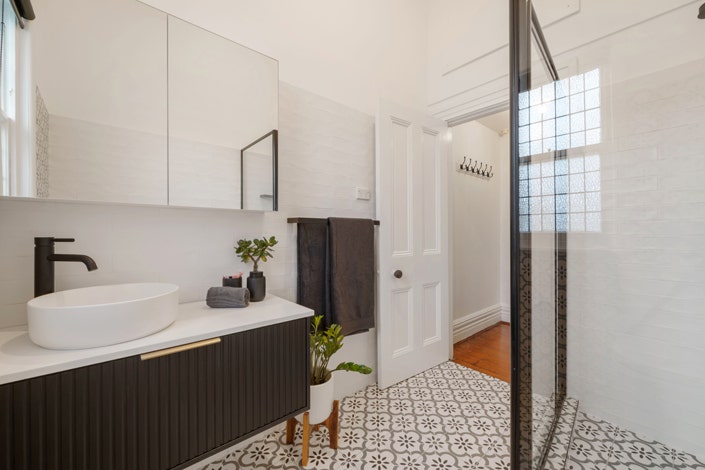 Featured Tiles
Featured Bathroomware
Before and Afters of Harry and Anna's house renovation
Check out Cherie's advice on how tile size choice can reduce the cost of installation
Check out these highlights of other amazing transformations - clutter was their enemy until the Space Invaders team saved the day!