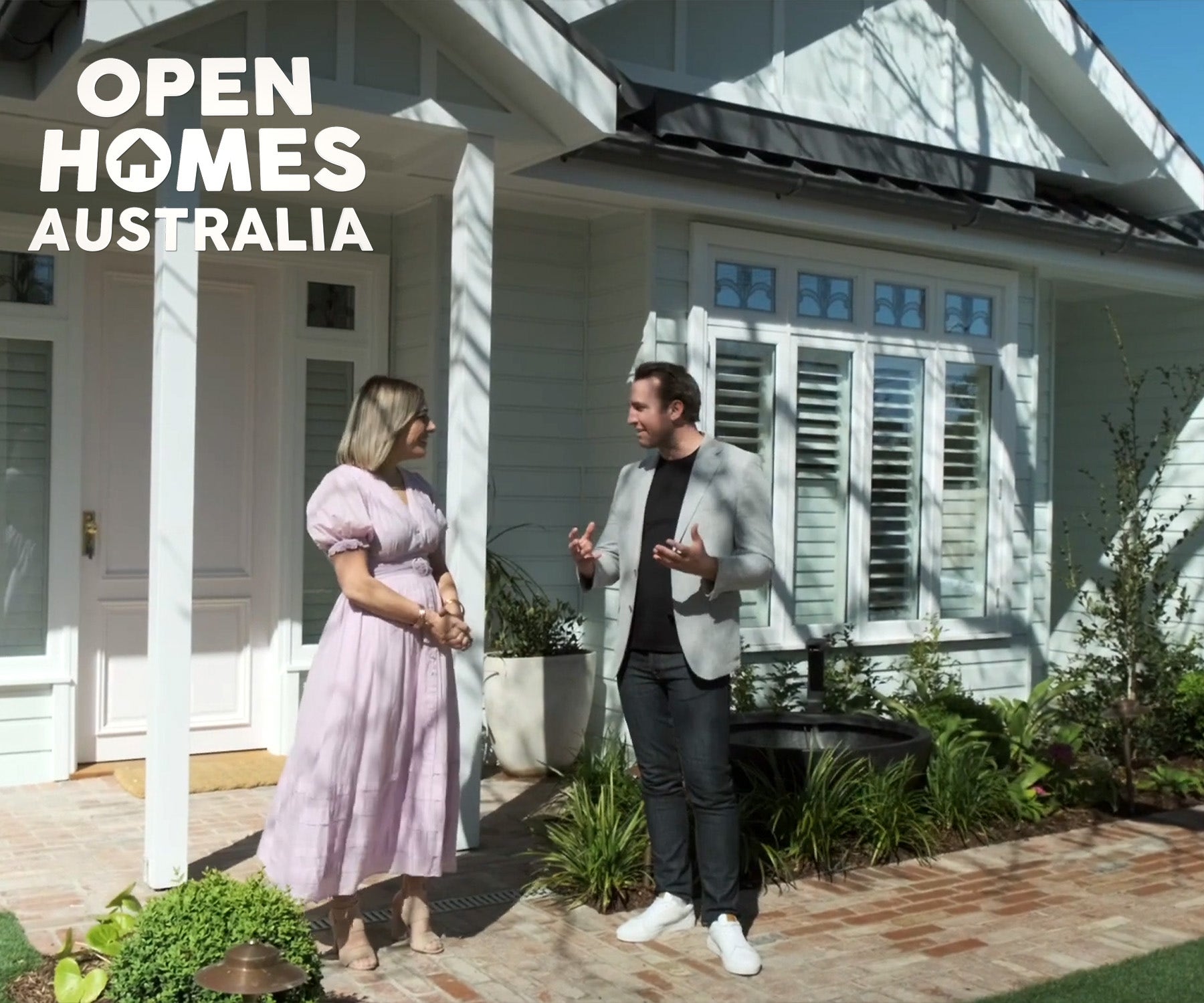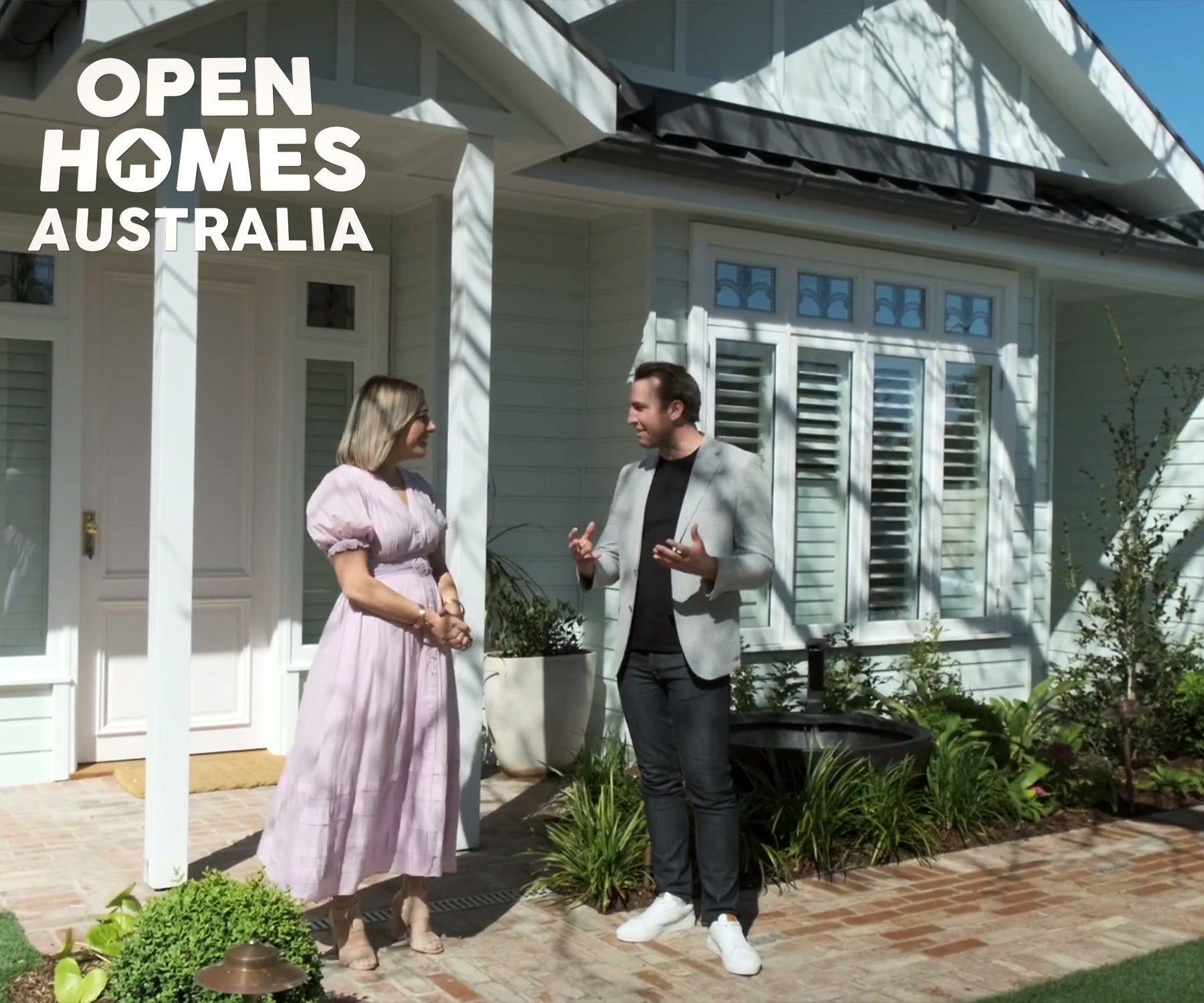 Open Homes Australia 2022
Block House - Mitch & Mark
Former Block contestants, Bec Douros and Jesse Raeburn tour and discuss the winning Bronte Court house created by Mitch & Mark on season 2021 of The Block.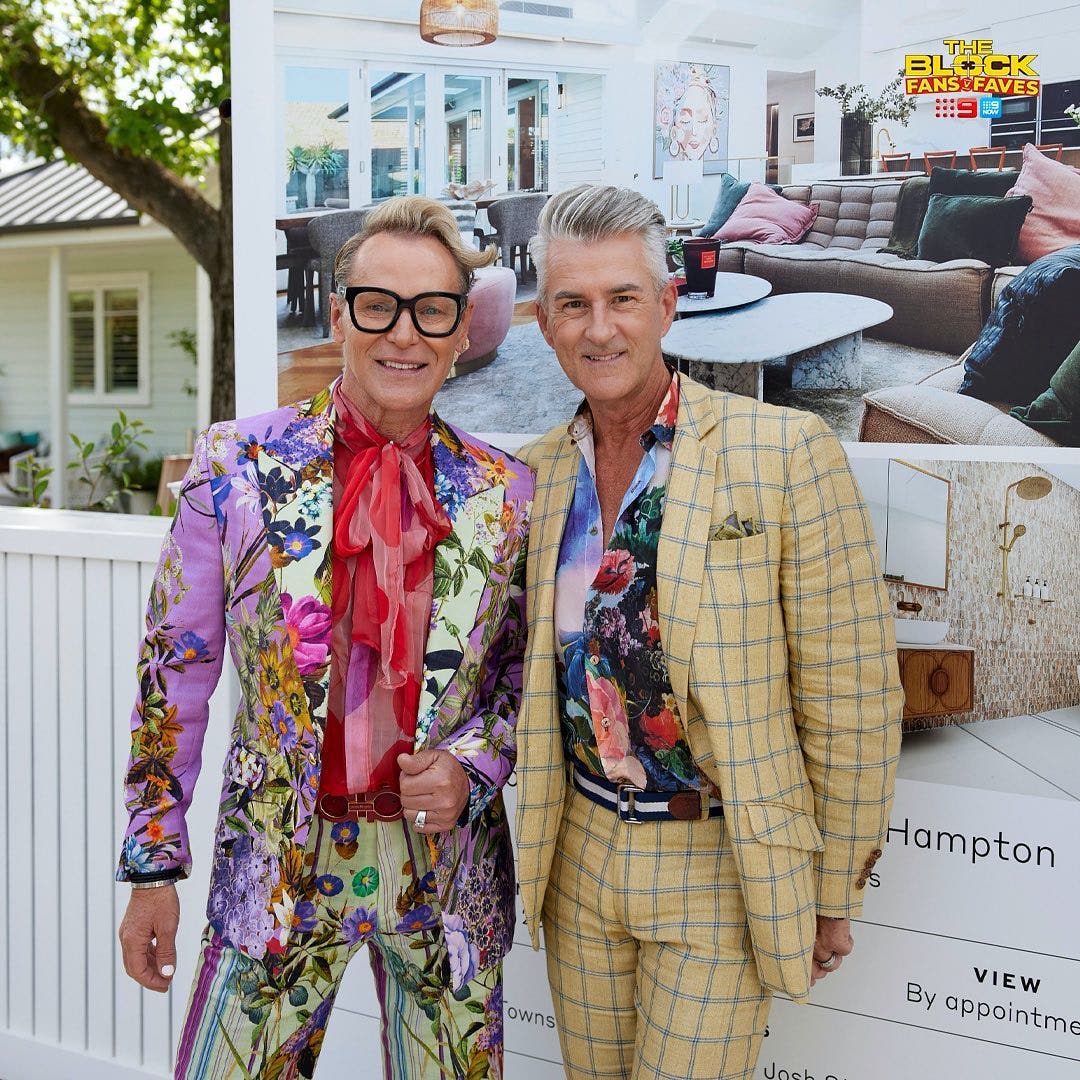 Bec Douros and Jesse Raeburn from Open Homes Australia
The Open Homes Australia team (former Block contestants Bec Douros and Jesse Raeburn) loved the quaint Edwardian facade, but were definitely torn once they stepped into the full-on contemporary renovation. What do you think?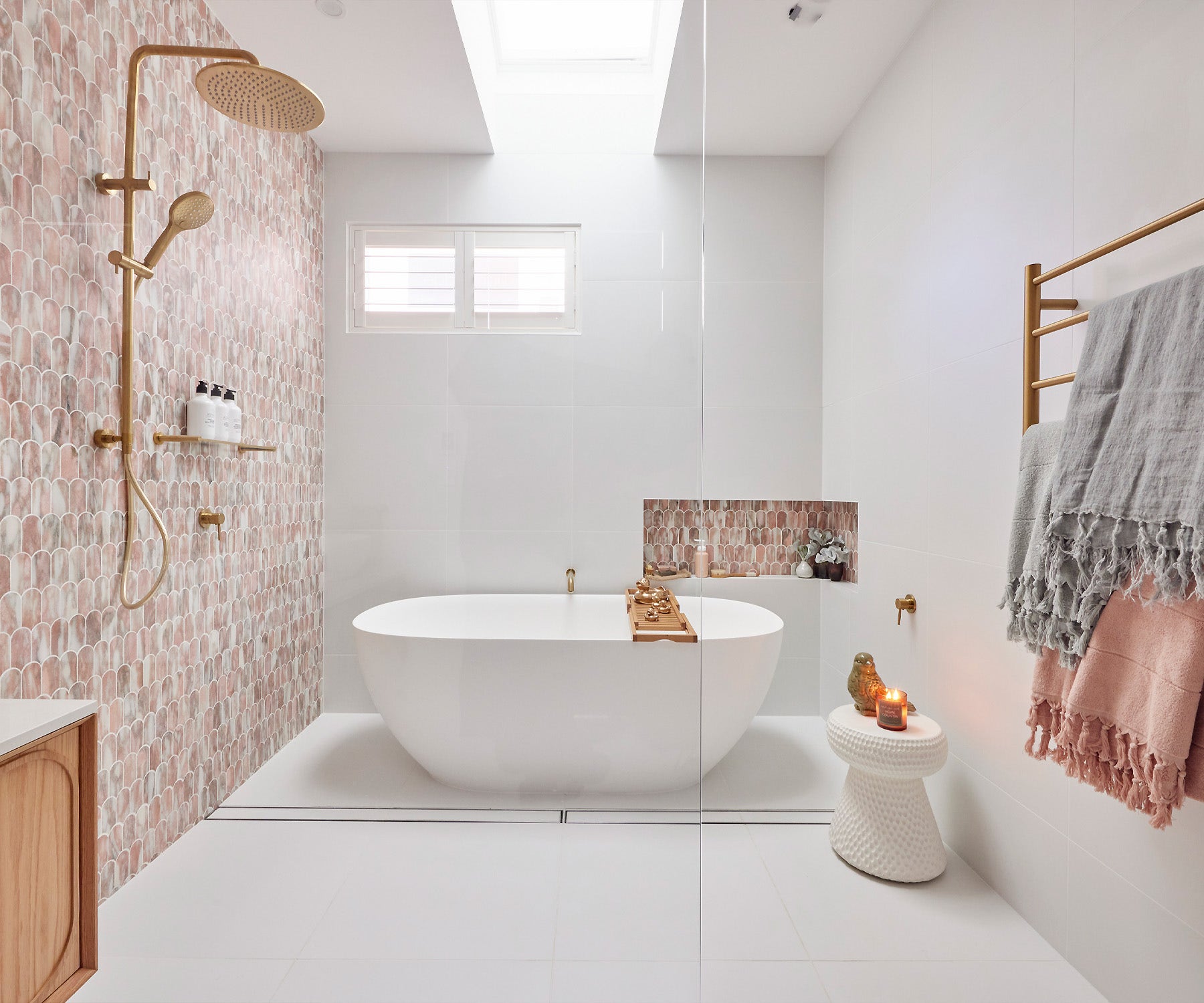 Main Bathroom
Mitch & Mark took out the win during bathroom week scoring a huge 28/30! The judges loved Mitch & Mark's winning tile choices...
"Those tiles are absolutely superb. That colour is stunning. It has so much sophistication in it." - Shaynna Blaze.
"It's so dramatic. I love the pattern. I love the natural element that comes from using natural stone." - Darren Palmer.
Featured Tiles
Floor & Wall Tile: Super Natural White Silk
Feature Wall Tile: Cascade Norwegian Rose Mosaic
Get the look with our exclusive Complete Bathroom Package!
We've taken the guesswork out of designing a bathroom with our Complete Bathroom Packages! Inspired by Mitch & Mark's winning bathroom, our package includes everything from the tiles, bathroomware, vanity and toilet!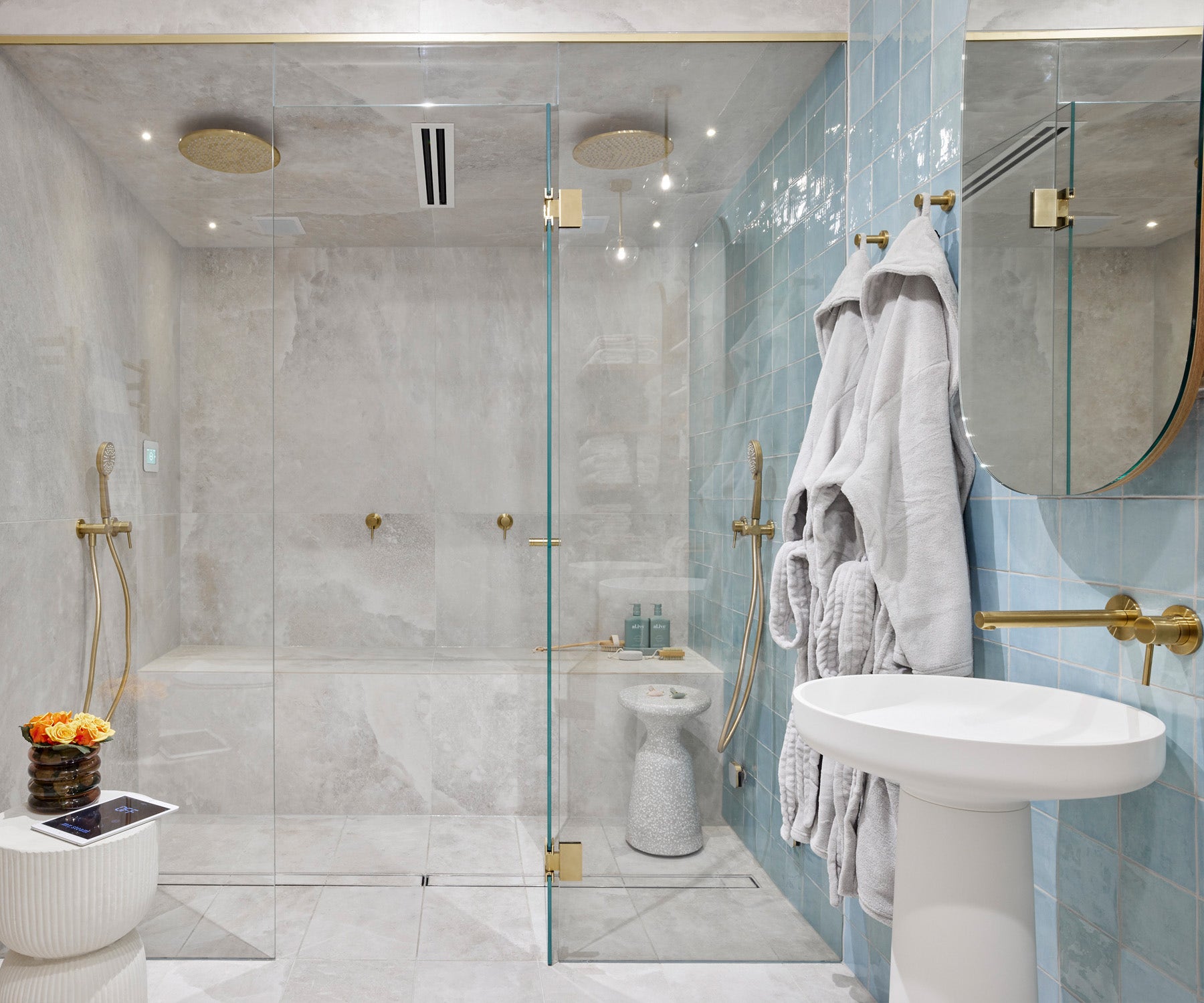 Steam Room
Talk about the luxury day spa feel at home, Mitch & Mark delivered on another truly unique space! This private sanctuary really turns up the heat...from the Hotwire under tile heating that is.
The judges loved the tile choices with Neale Whitaker saying "I feel like I'm up in the clouds. It's a lovely combination with this pale, pale blue."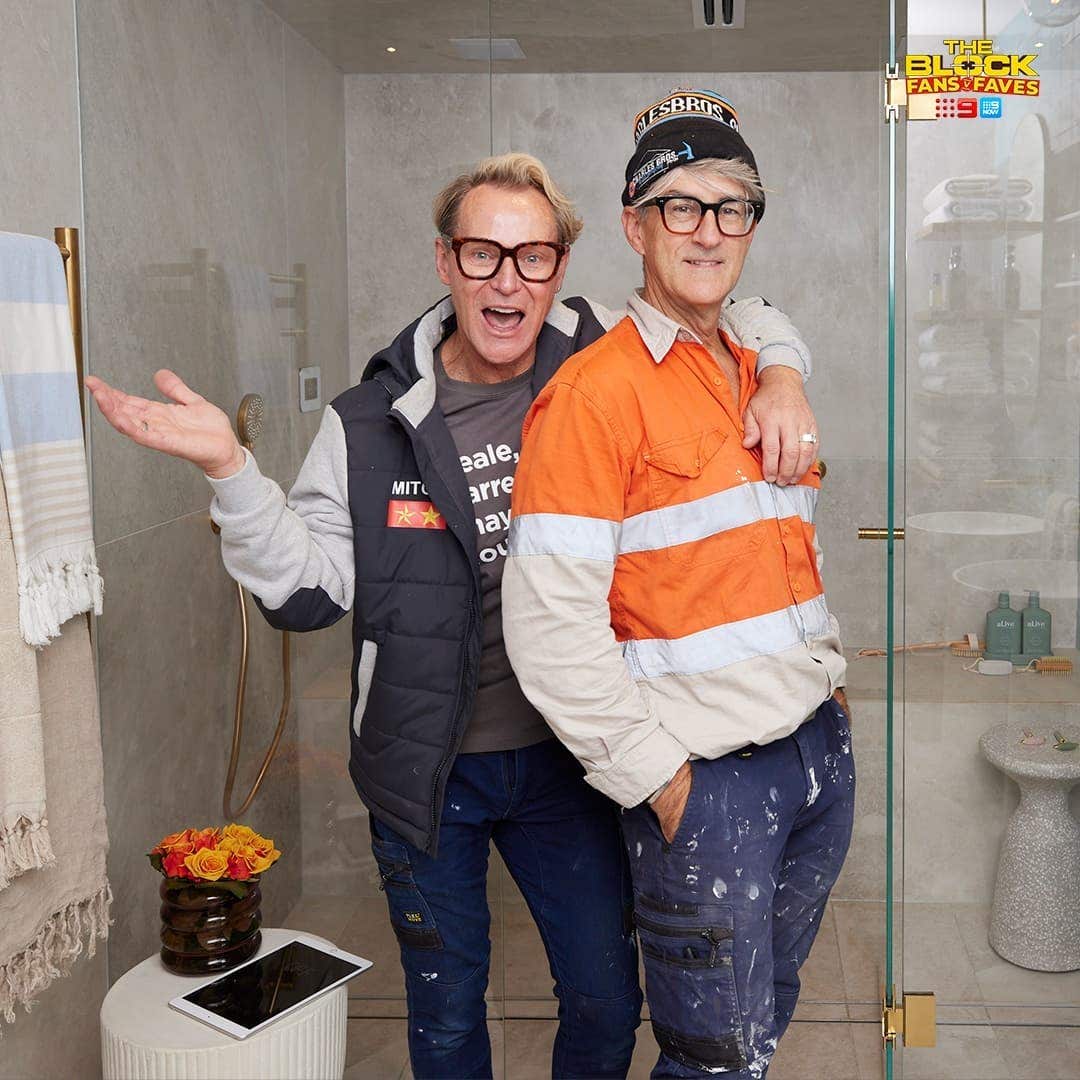 Master Ensuite
Whether or not you agree with The Block judges, there's no denying that Mitch & Mark know how to present a stunning room!
The Open Homes Australia team, Bec Douros and Jesse Raeburn (a former tiler) were impressed by the large format tiles that give a real luxury feel. Bec particularly loved that Slabs need less grout lines, which means they're easier to keep clean!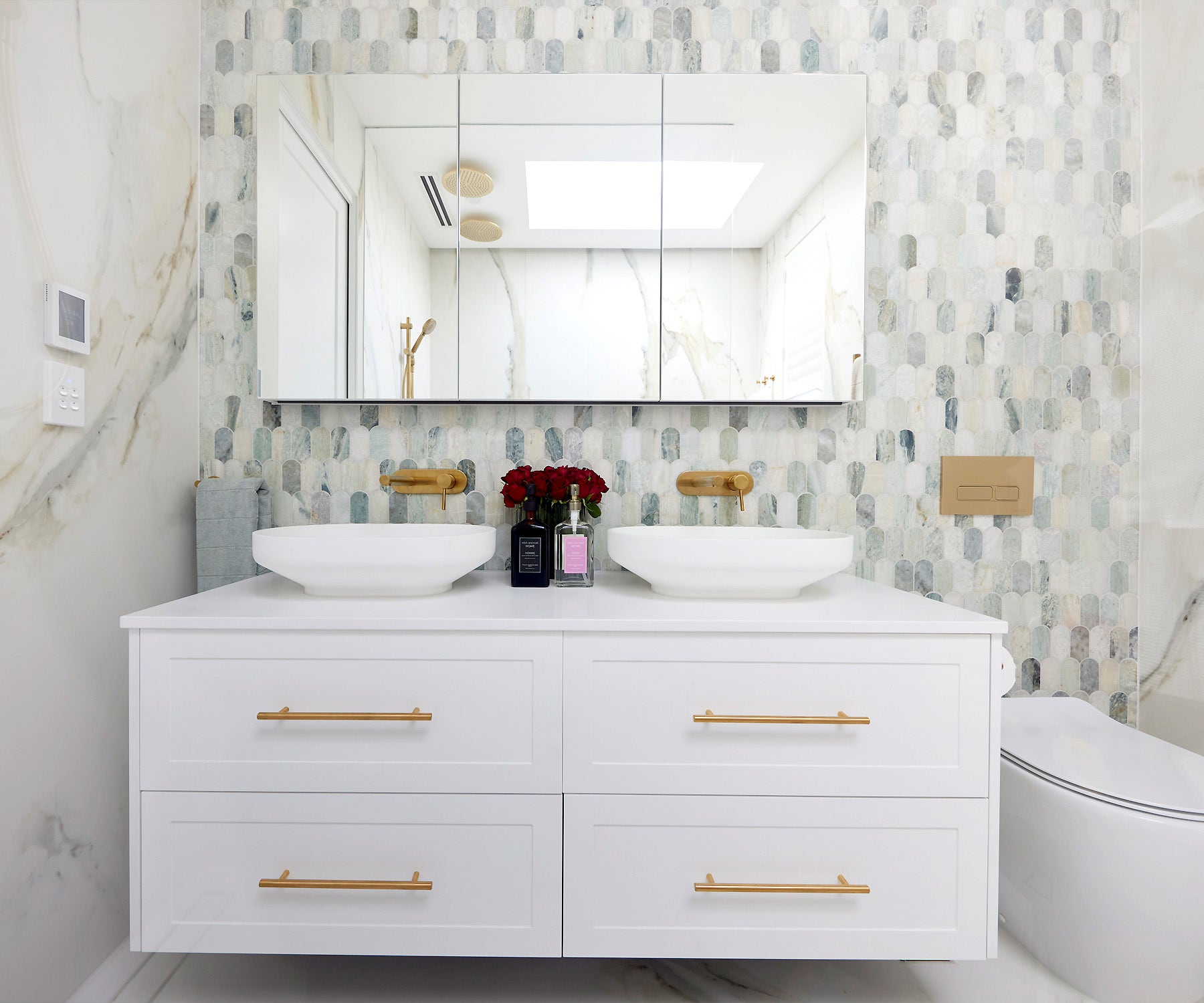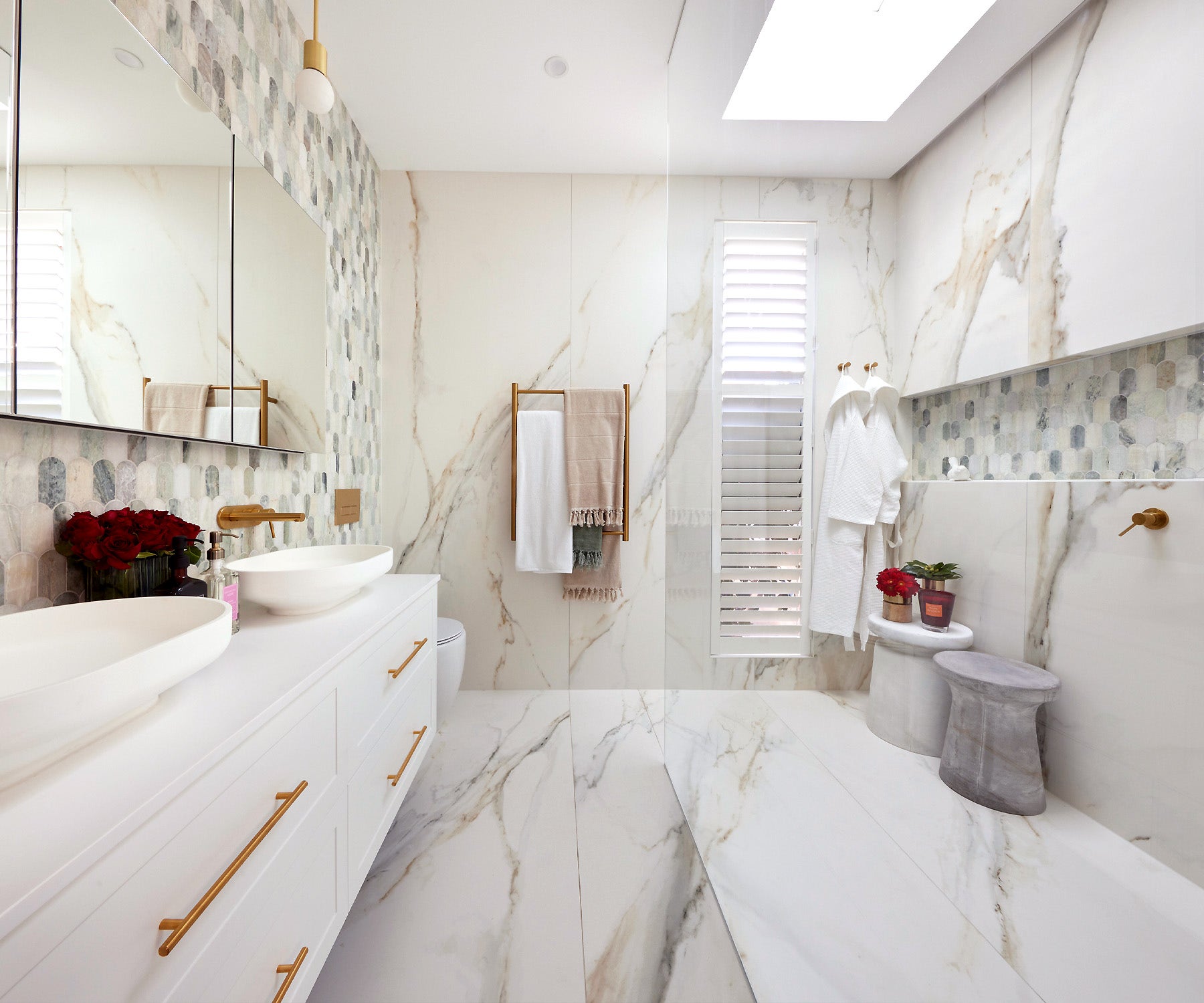 ---
Mitch & Mark bring that winning glam!
Want to see more spaces within this beautifully designed house? Check out all of The Block 2021 reveals from Mitch & Mark!