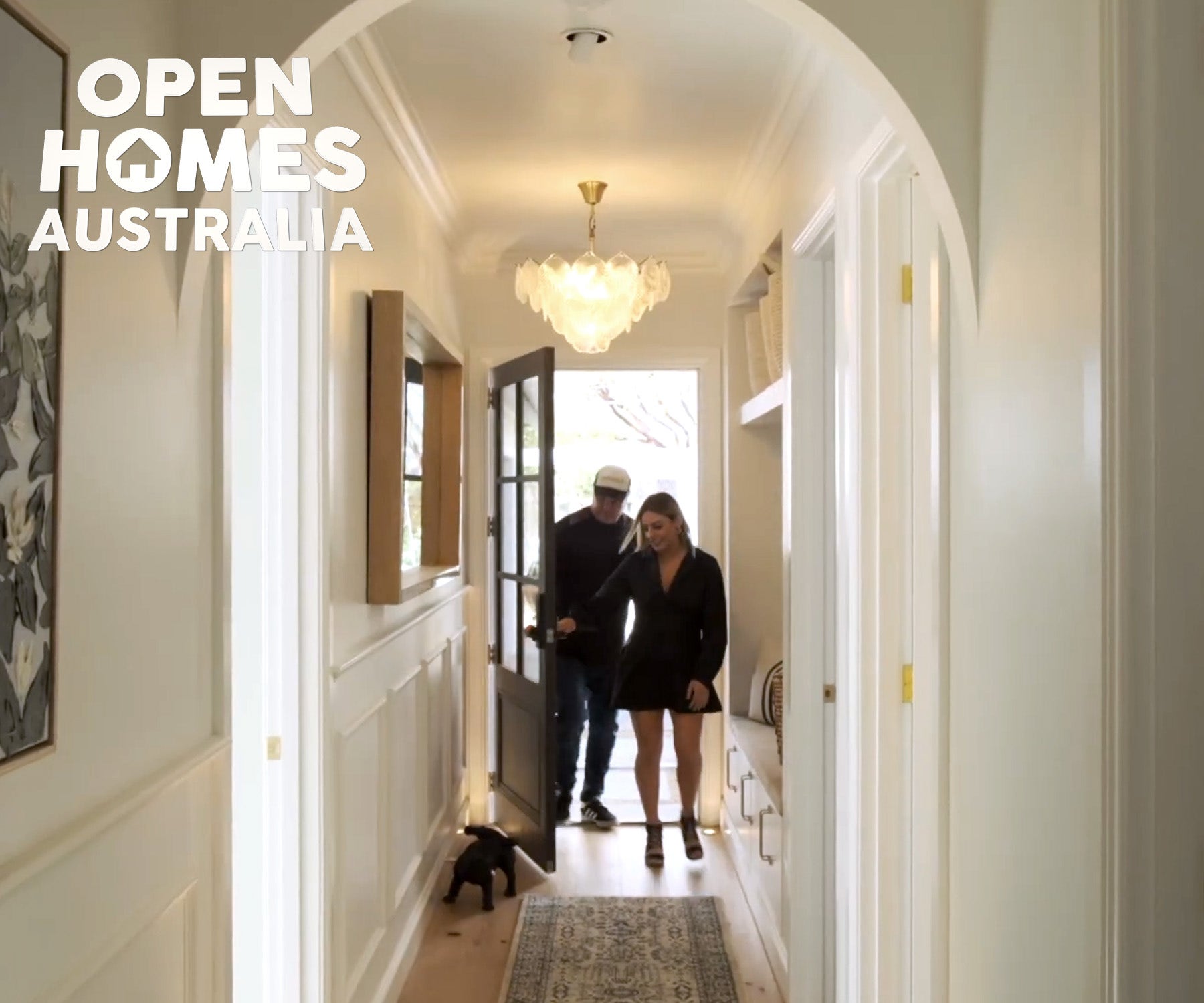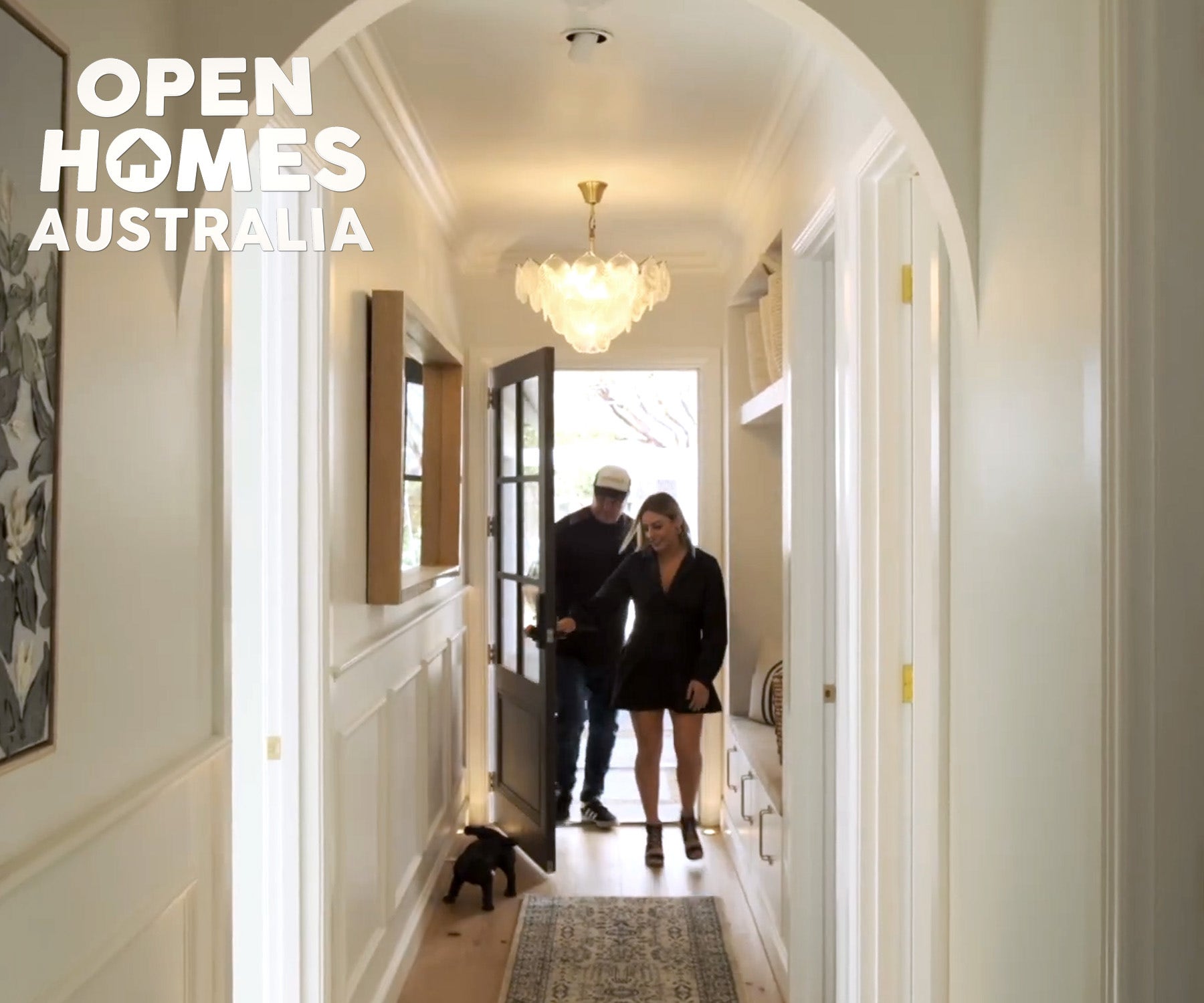 Open Homes Australia 2022
Block House - Kirtsy & Jesse
The Open Homes Australia team travel the country looking for the greatest and most innovative building and design trends - they loved Kirsty & Jesse's "Hamptons meets country" home on season 2021 of The Block!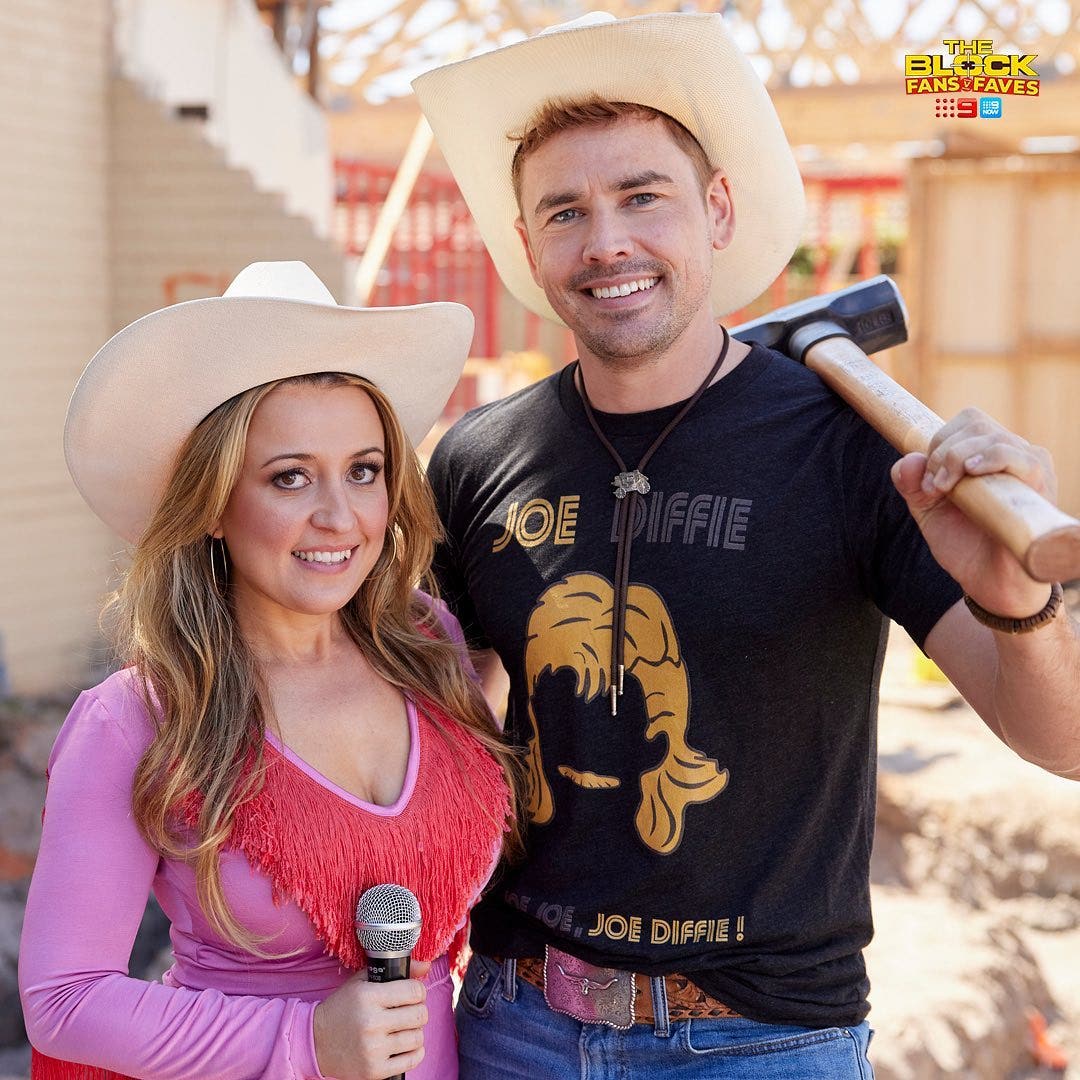 Bec Douros and Dave Franklin from Open Homes Australia
Former Block contestant Bec Douros and landscaping guru Dave Franklin, tour and discuss the inviting family home created by Kirsty & Jesse on season 2021 of The Block. Bec loved the tiled walls and thought the selections and bathroomware really suited the house and Hamptons feel. The use of timber features, wall panelling, and a really nice colour palette gave it a real cosy feeling.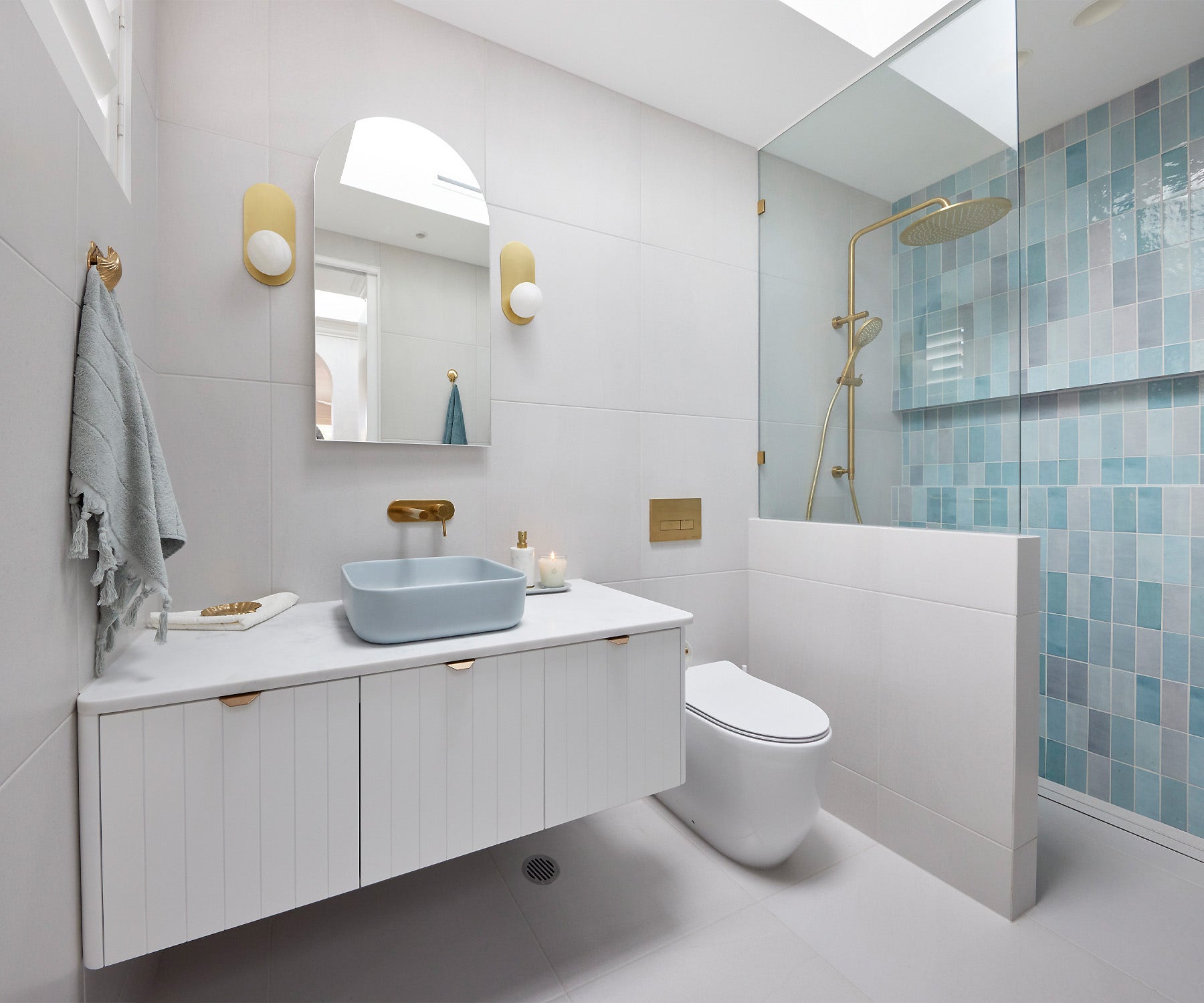 Main Bathroom
We loved Kirsty & Jesse's colour choices in their first bathroom on The Block. Shaynna said "I love the tiles and the shades of blues."
But, did their Coastal selections suit the Hamptons style planned for the rest of their home?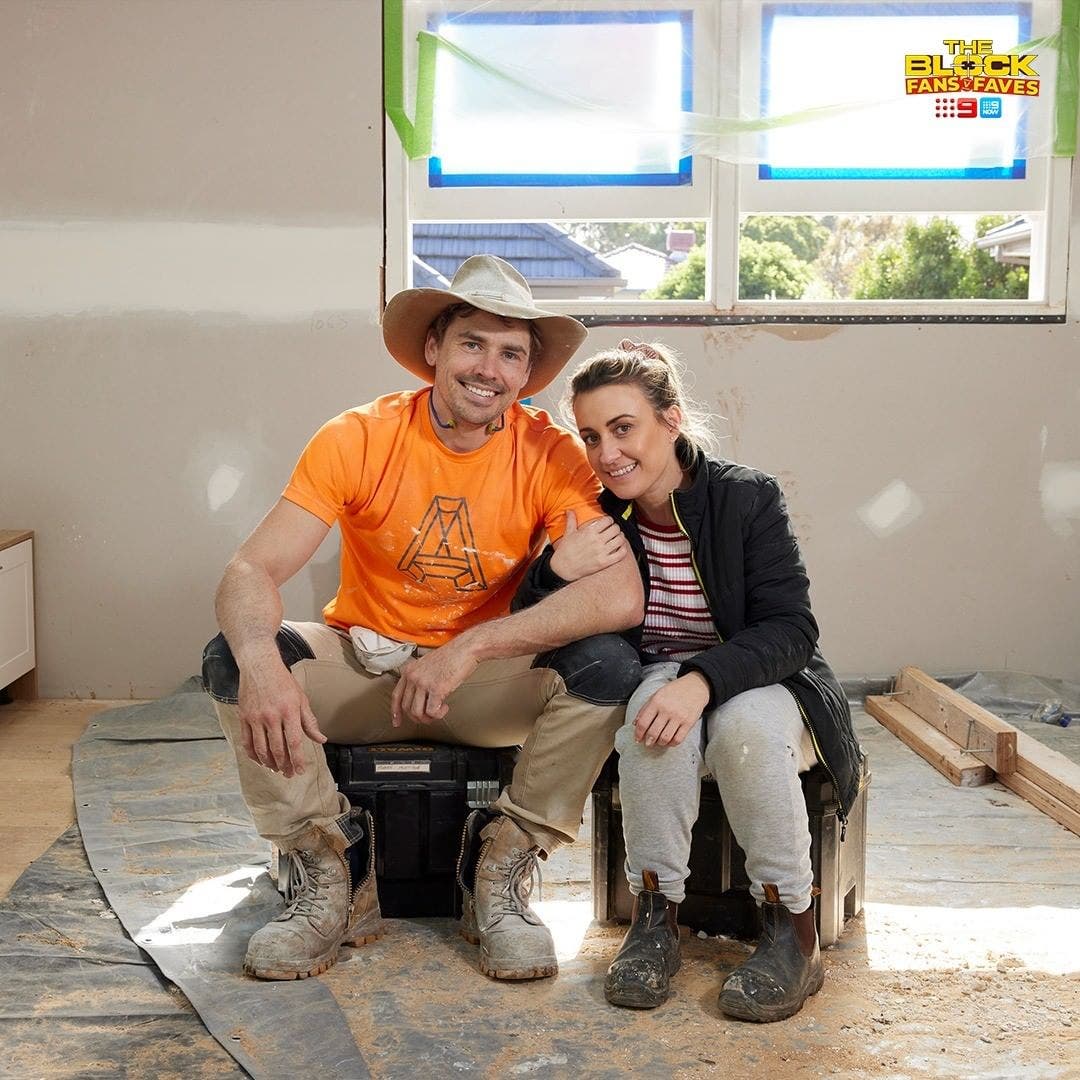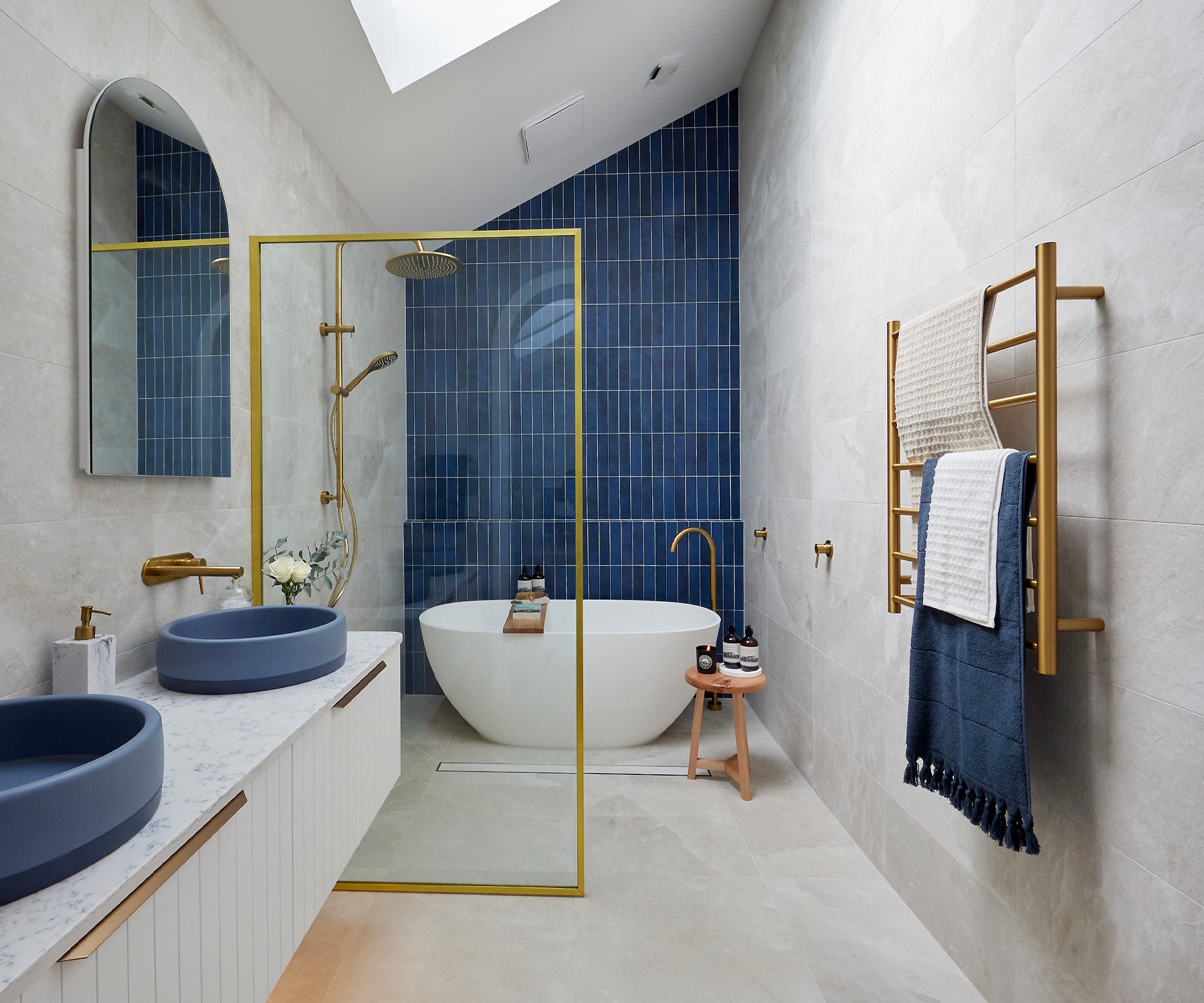 Master Ensuite
Kirsty & Jesse delivered a luxurious master ensuite, which was widely loved amongst the other contestants.
The on-trend navy blue structured tiles was a big step back towards their Hamptons style plan.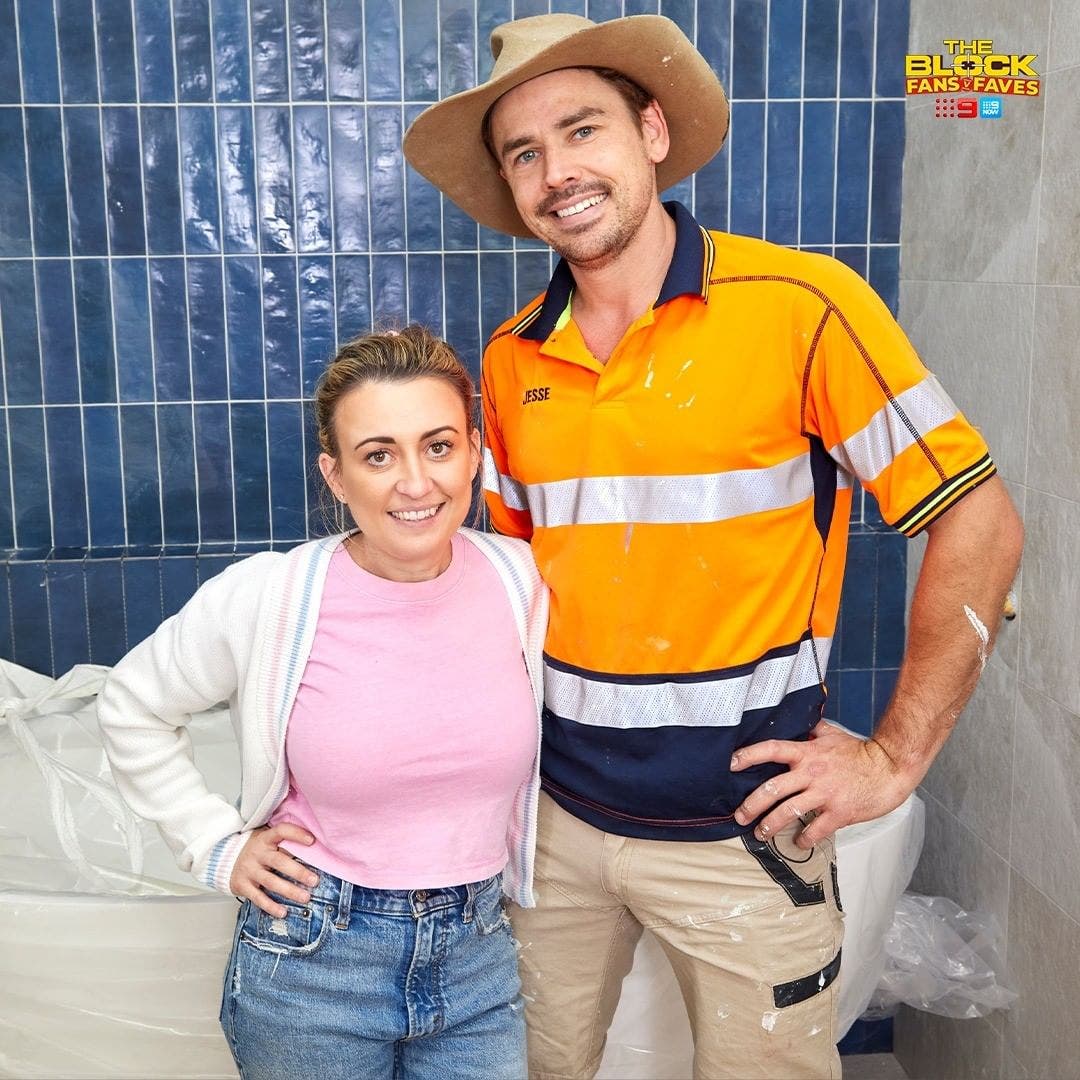 Kitchen and Laundry
Nailed it! Kirsty & Jesse finally got the Hamptons style (with a little bit of country) down pat with their kitchen and laundry.
Their repetition of the navy blue cabinetry and contrasting touches of gold won the judges over, awarding them a near perfect 29.5 out of 30!
"Every detail in here, it's just so beautifully resolved," - Darren "My favourite tile on the splashback. God, it's so tactile!" - Neale "Oh my goodness! They are classy Hamptons," - Shaynna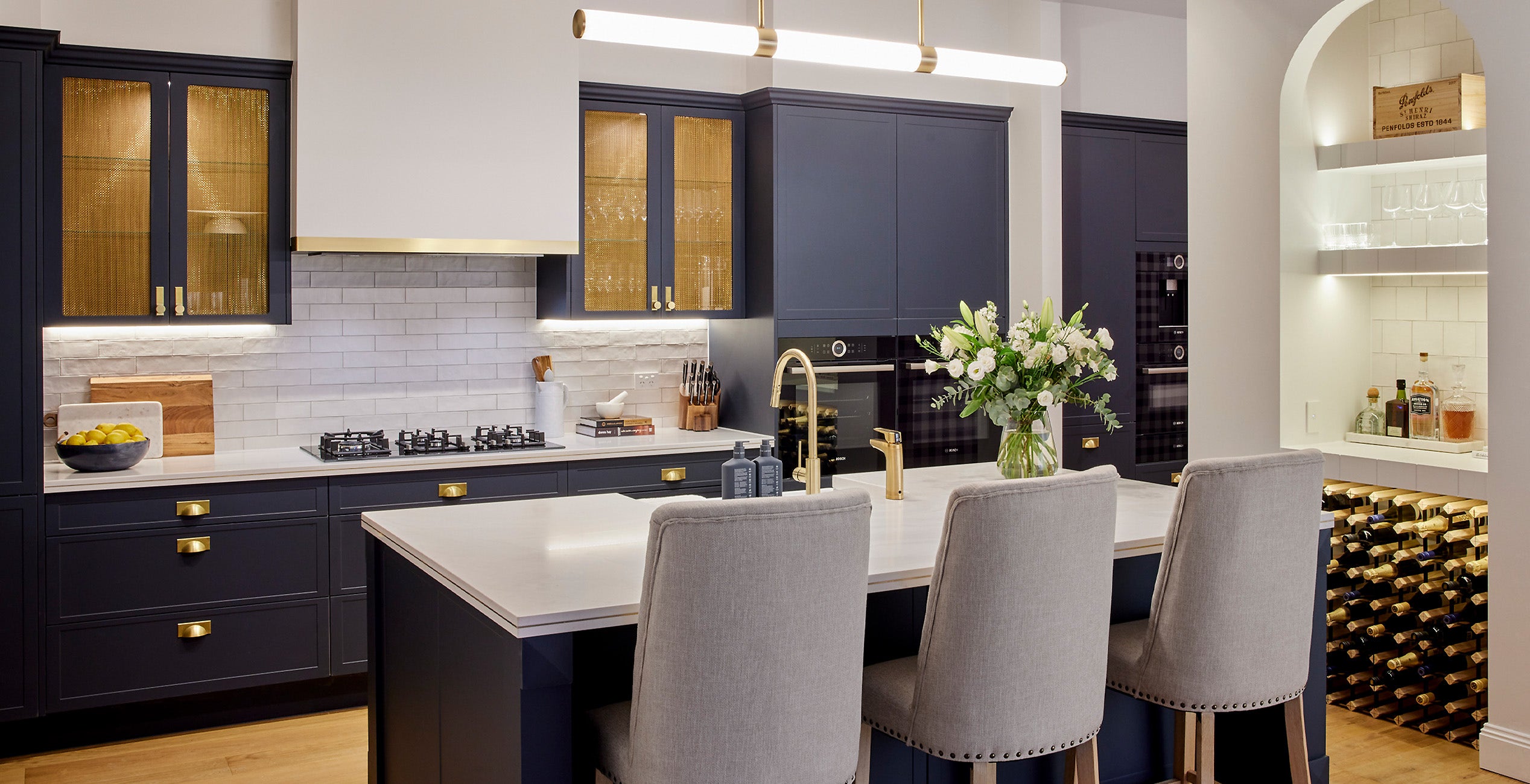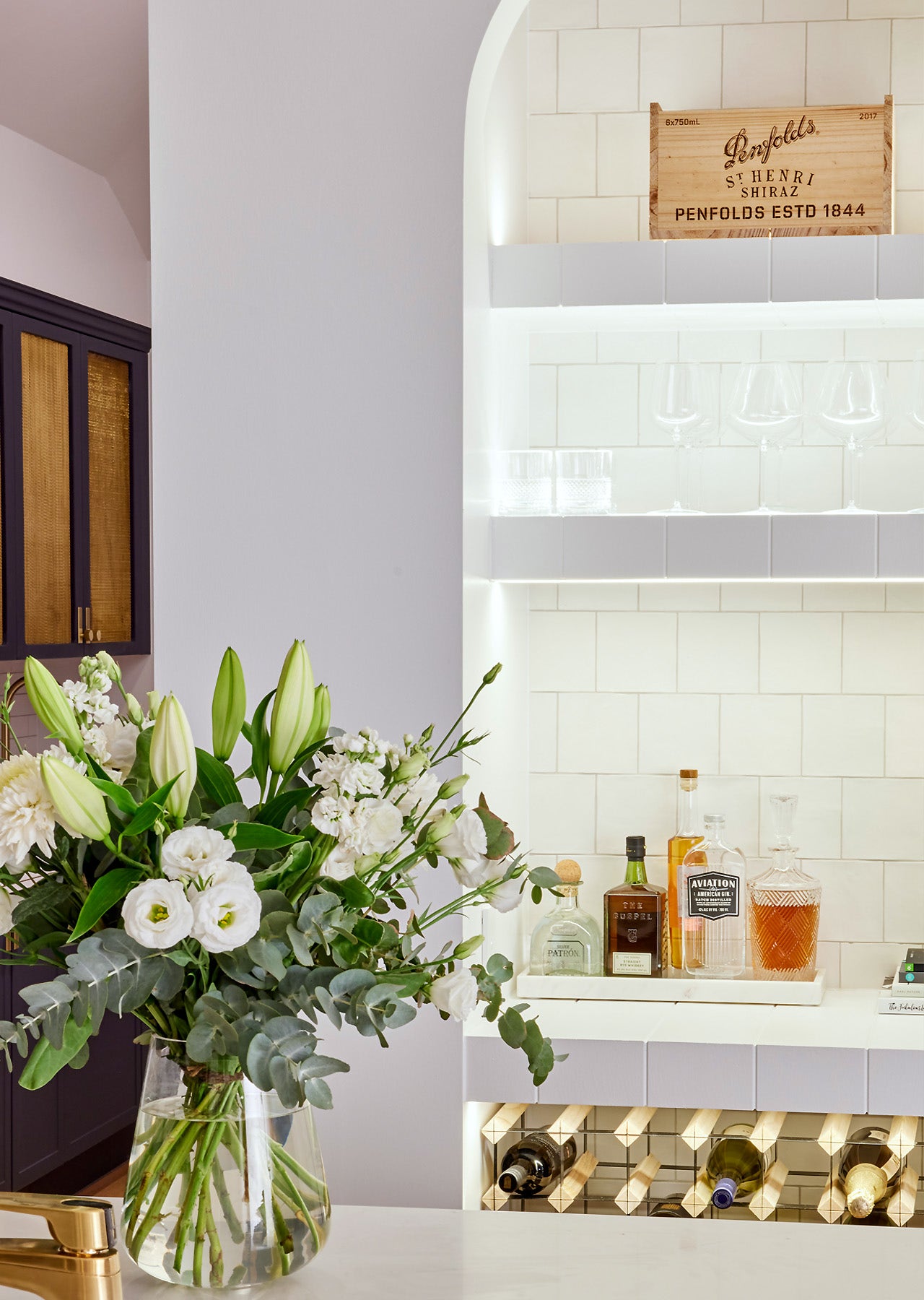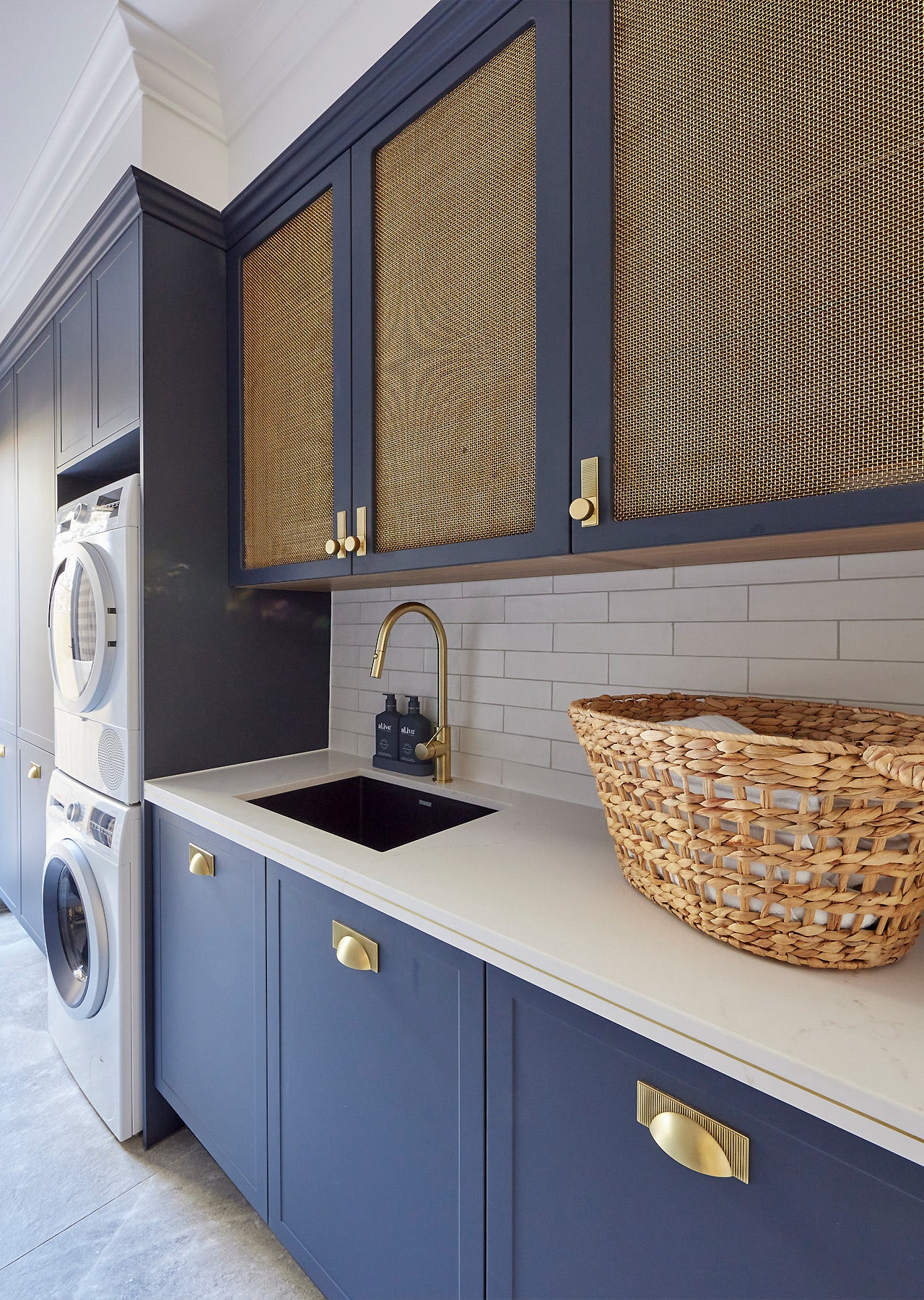 ---
Continue the room reveals with Kirsty & Jesse!
Want to see more spaces within this character filled house? Check out all of The Block 2021 reveals from Kirsty & Jesse!