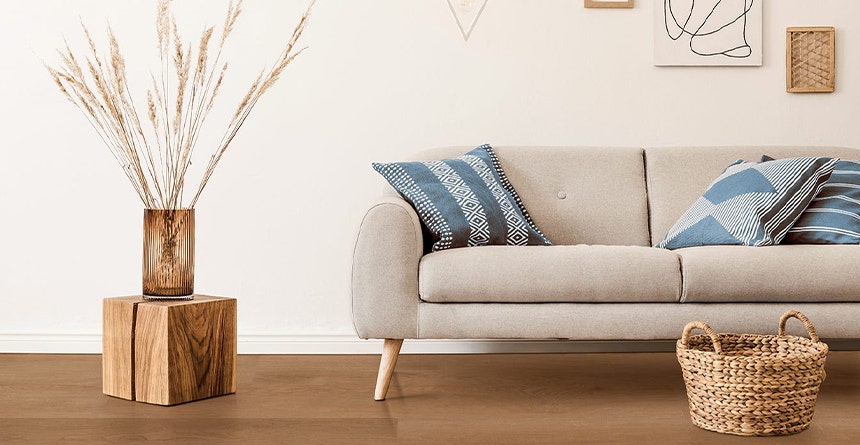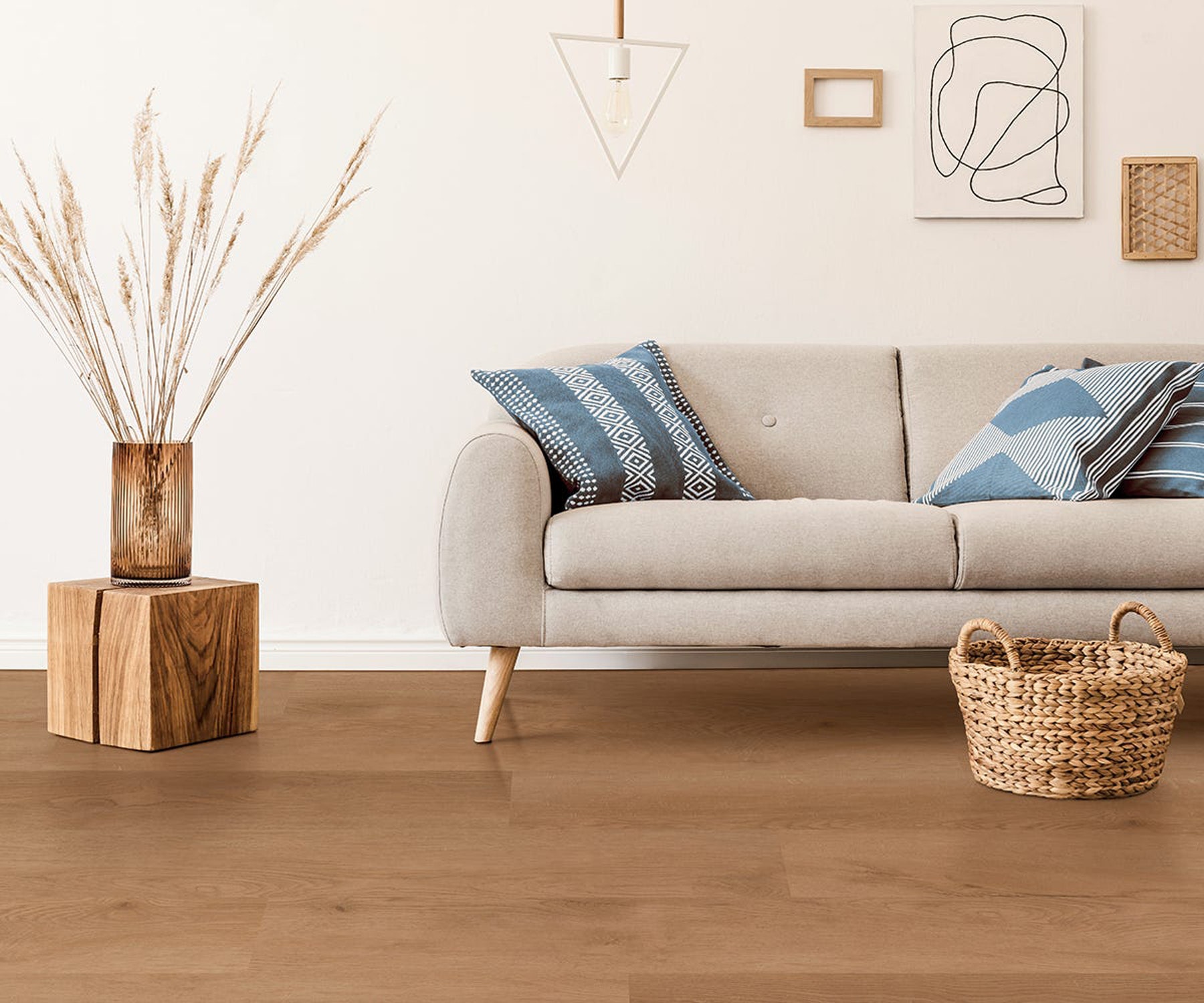 Product Highlights
Hybrid Collection
Exclusive to Beaumonts.
A fusing of flooring technologies to create multi-layered rigid floating floors that are super-fast and easy to install.
What Is The Beaumonts Hybrid Collection?
Taking on the best features of most other flooring categories such as laminate floating floors and vinyl planks, the Hybrid Collection is an innovation in flooring technologies.
Offering authentic timber and stone designs with scratch resistance and waterproof properties these stable and hygienic floor coverings are suited to a variety of applications, perfect for open-plan living.
The Beaumont Hybrid Collection comprises of two different core technologies, SPcore and Isocore. Each provides a lightweight, easy to handle and install floor covering option making them perfect for fast-moving projects.
With the varied core technologies priced at different levels, the Hybrid Collection has an option to suit most budgets.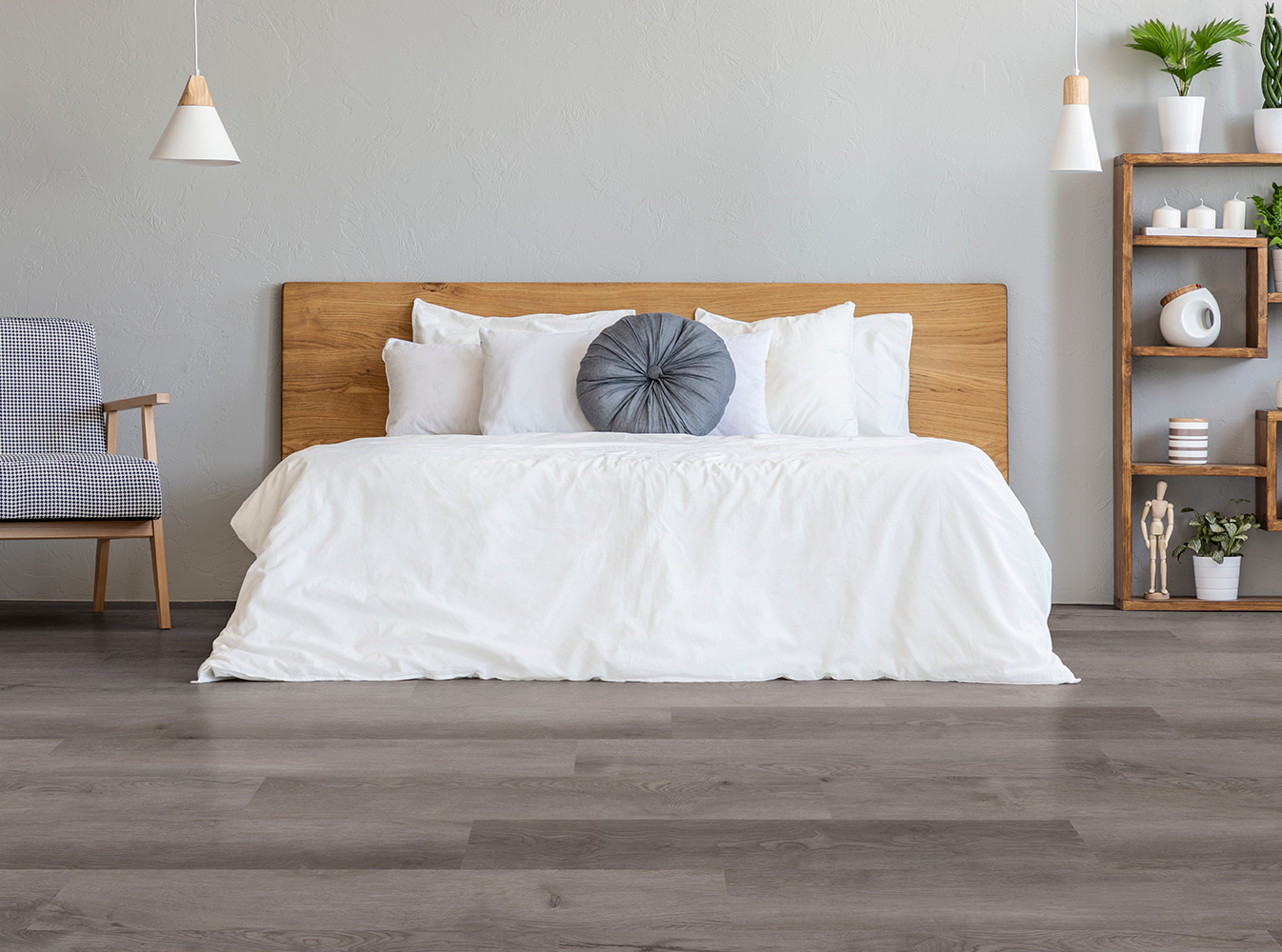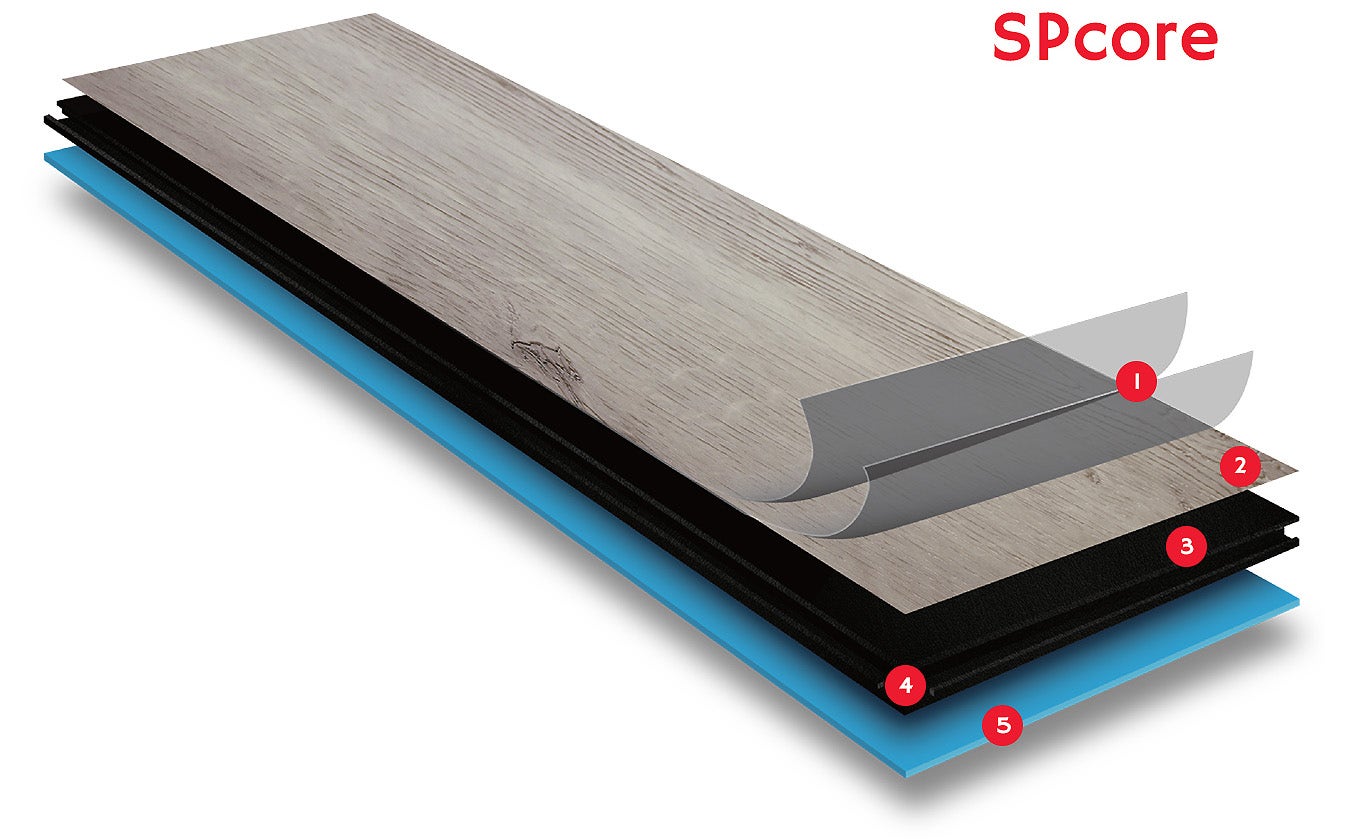 Good: SPcore
The future in waterproof hybrid flooring with a dense and durable stone-based polymer core.
Multi-Layer Protective Coating




An easy to clean and maintain surface with added

durability and extra protection against heavy foot

traffic, scuffs and stains featuring added SE+ antibacterial

finish.

Deep Structured Decorative Layer




Giving Neptune the look and feel of hardwood.

SPcore Technology




Stone-based polymer core is 100% waterproof,

stable, rigid, dent-resistant and ortho-phthalates

free.

Fast & Easy DIY Install
A tight lock (angle-tap down) click system allows for fast, easy and clean installation. Minimum subfloor preparation required and seamless large area installation up to 400 m²
Pre-Attached Sound Absorbing Pad
For extra protection, sound absorption and extra soft underfoot.
Better: Isocore
The Everyday Floor with a highly engineered structurally lightweight and durable closed-cell polymer core.
Ceramic Bead Overlay
A UV cured urethane coating for superior wear and stain resistance as well as easy care and maintenance. Integrated Ultra-Fresh treatment inhibits the growth of mould and mildew.
Clear Vinyl Wear Layer
A transparent vinyl wear layer provides protection against scuffs and abrasions even in demanding commercial environments.
High-Resolution Printed Decorative Film
High-resolution printed film delivers the beauty and realism of natural wood, stone or abstracts with vivid clarity.
Solid Vinyl Top Layer
Multiple layers of solid virgin vinyl enhance durability and facilitate authentic embossing.
Isocore Technology
A highly engineered closed-cell extruded vinyl structural core which is 100% waterproof, rigid, light, strong and dimensionally stable.
Click Locking Technology
A patented interlocking system expedites installation speed and facilitates a strong mechanical connection of the boards.
Integral Sound Mitigating Underlay
A pre-attached underlay that minimizes both reflected and transmitted sound, is shock absorbing, provides warmth and comfort underfoot and helps further conceal sub-floor imperfections. An added Ultra-Fresh treatment inhibits the growth of mould and mildew.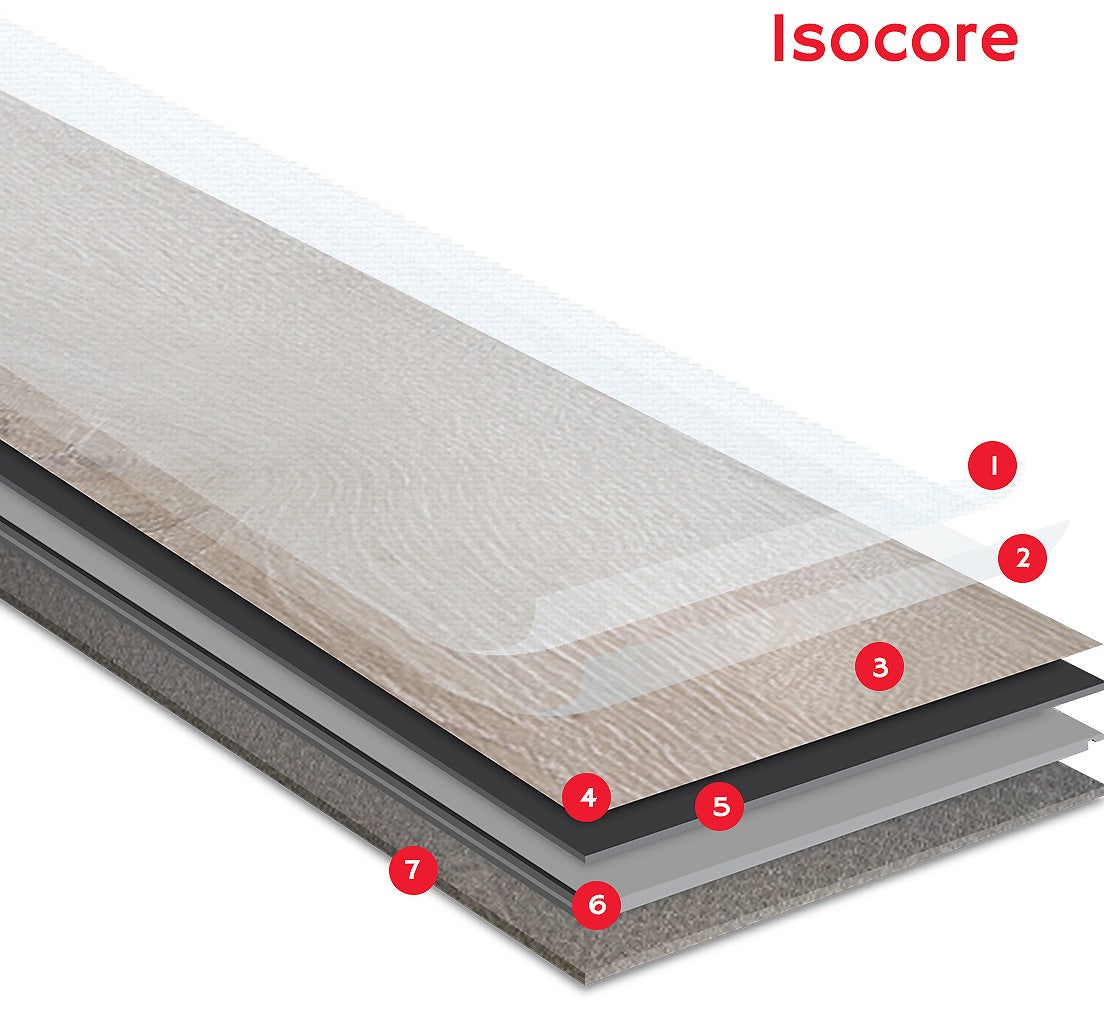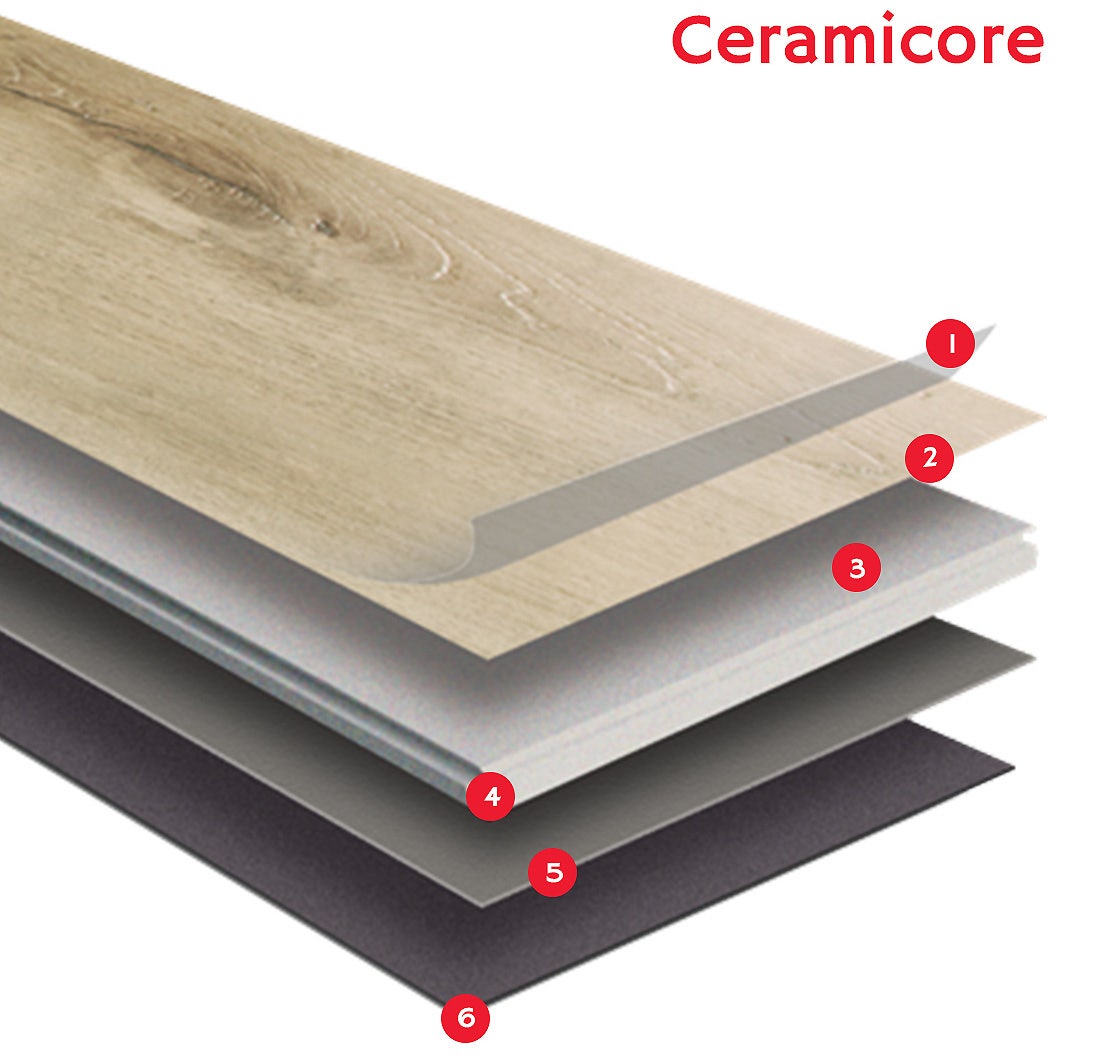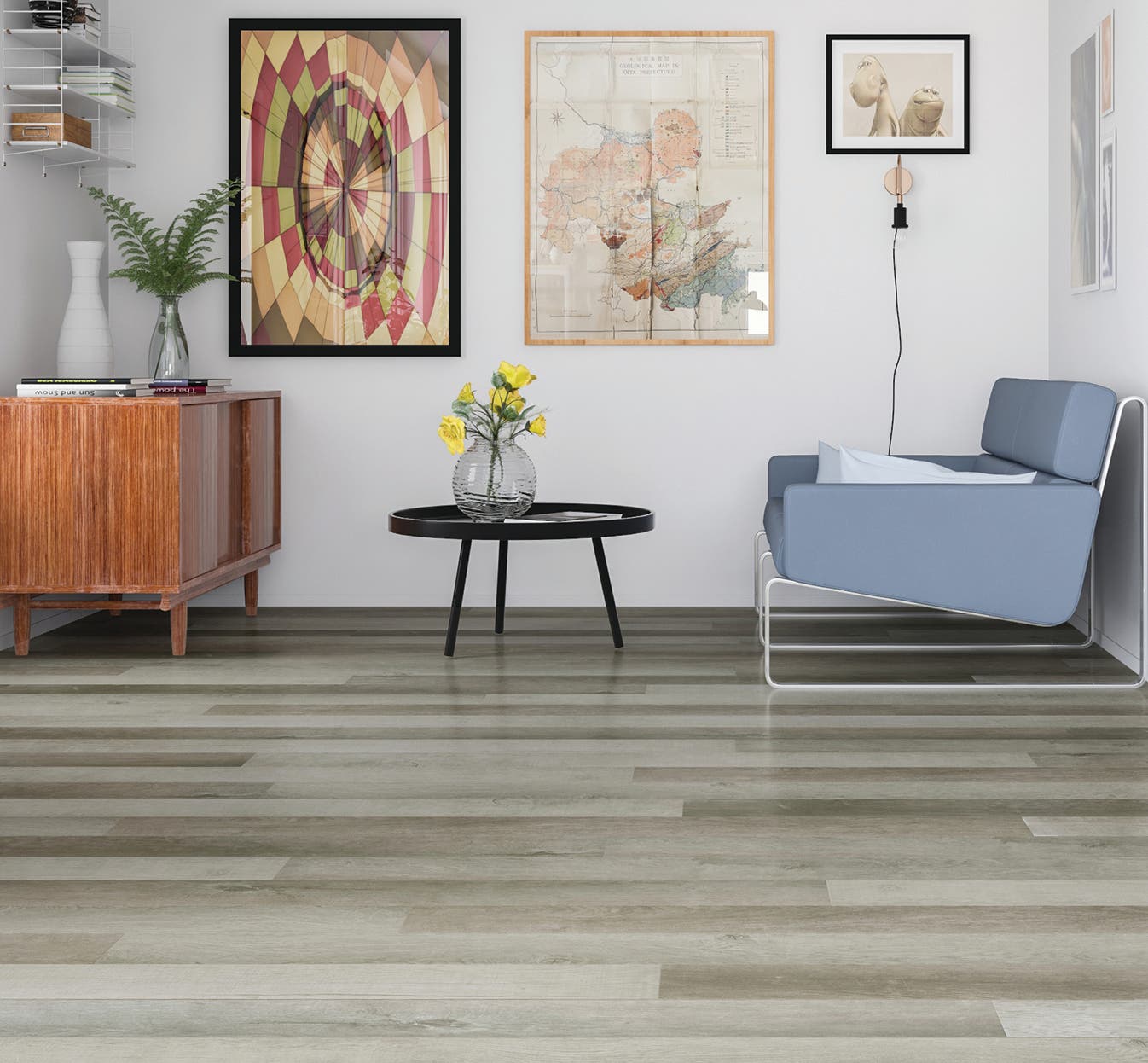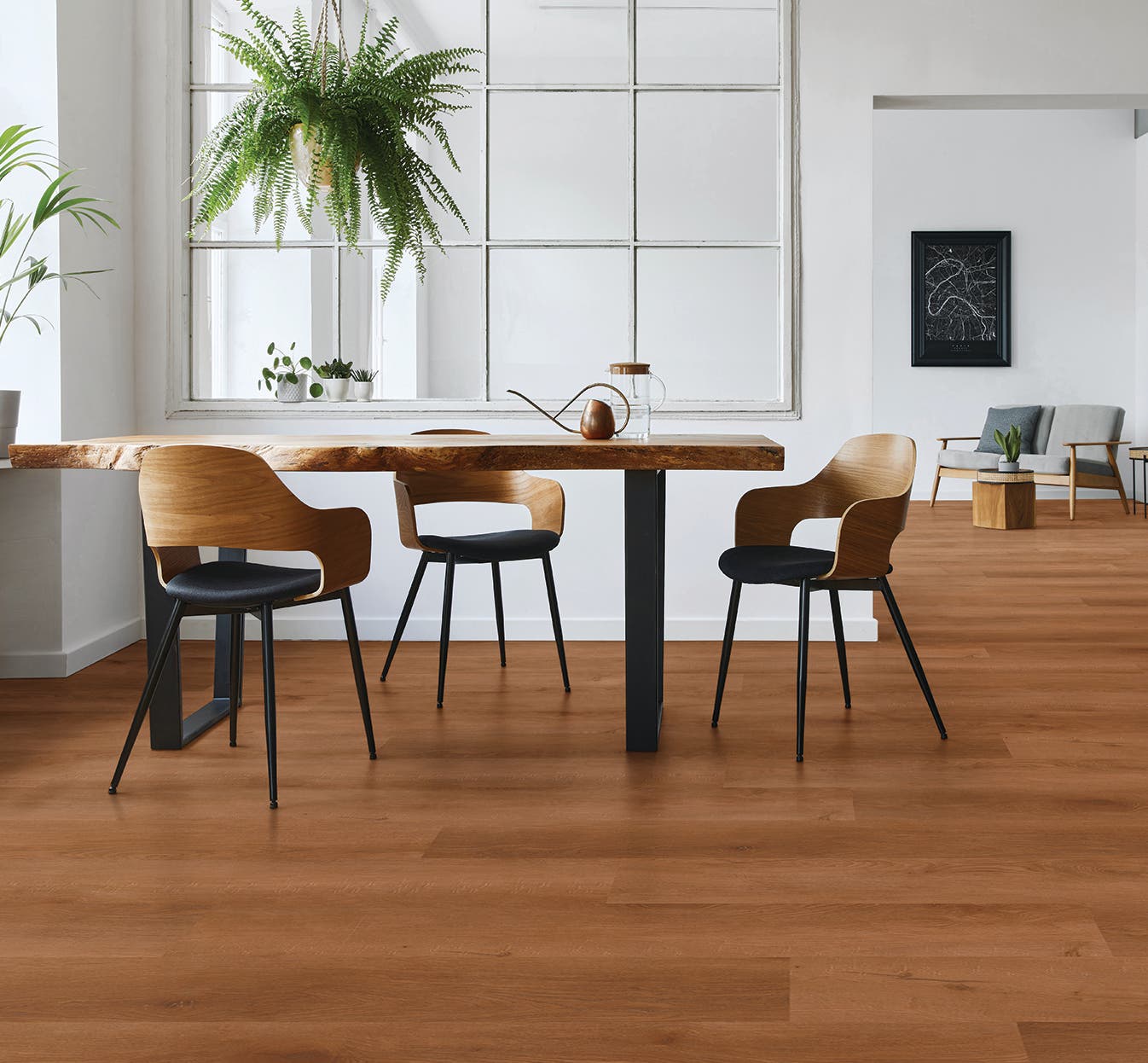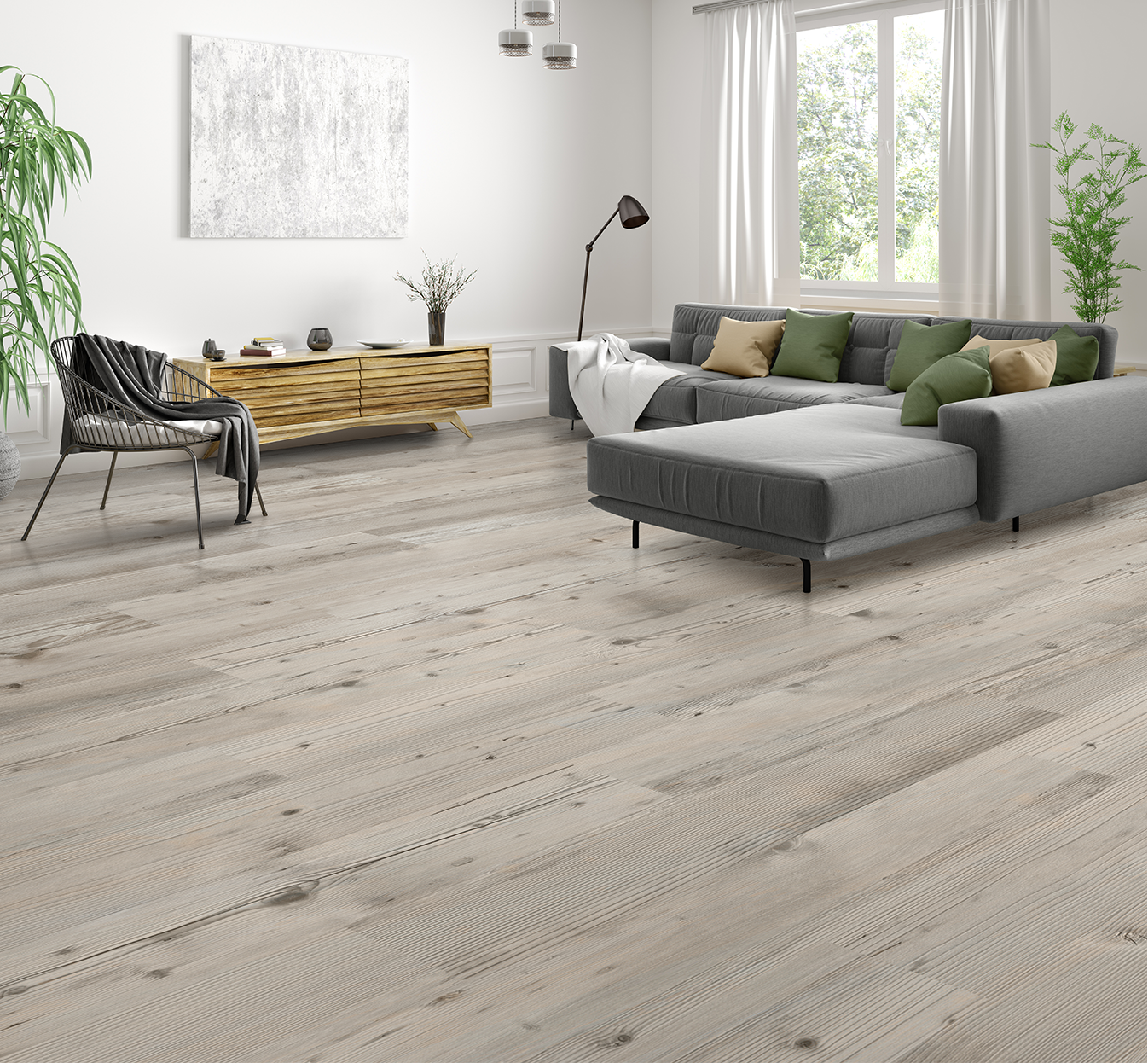 ---
How To Install Beaumonts Hybrid Collection
The Beaumonts Hybrid Collection is fast and easy to install, these products should not be installed without first reading the manufacturer's installation guides below.
---
Explore our complete Hybrid Range in our brochure