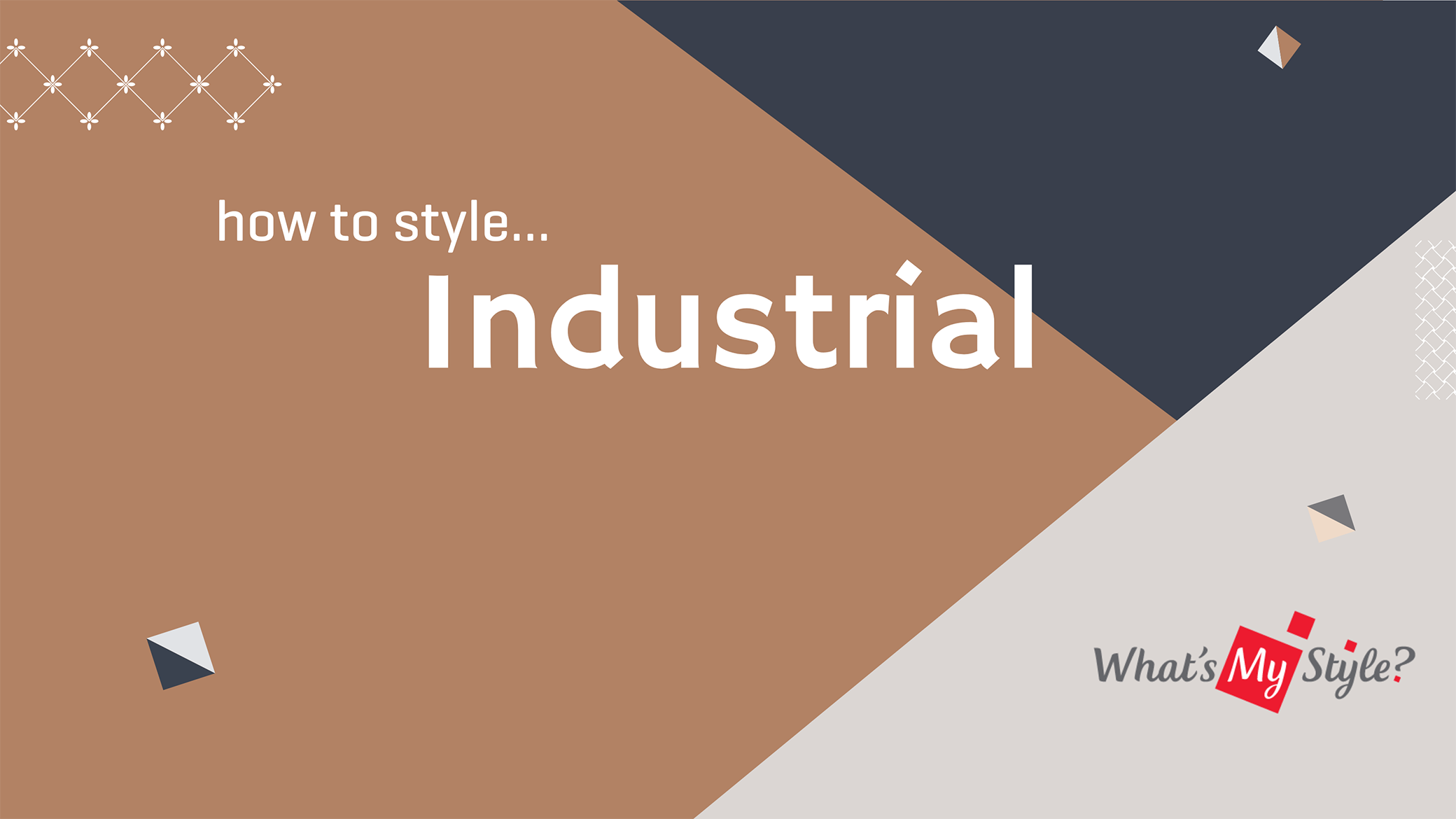 Inspiration
How To Get a Great Industrial Look
Design experts Shannon & Simon give their hot tips and tricks for creating a stunning Industrial look.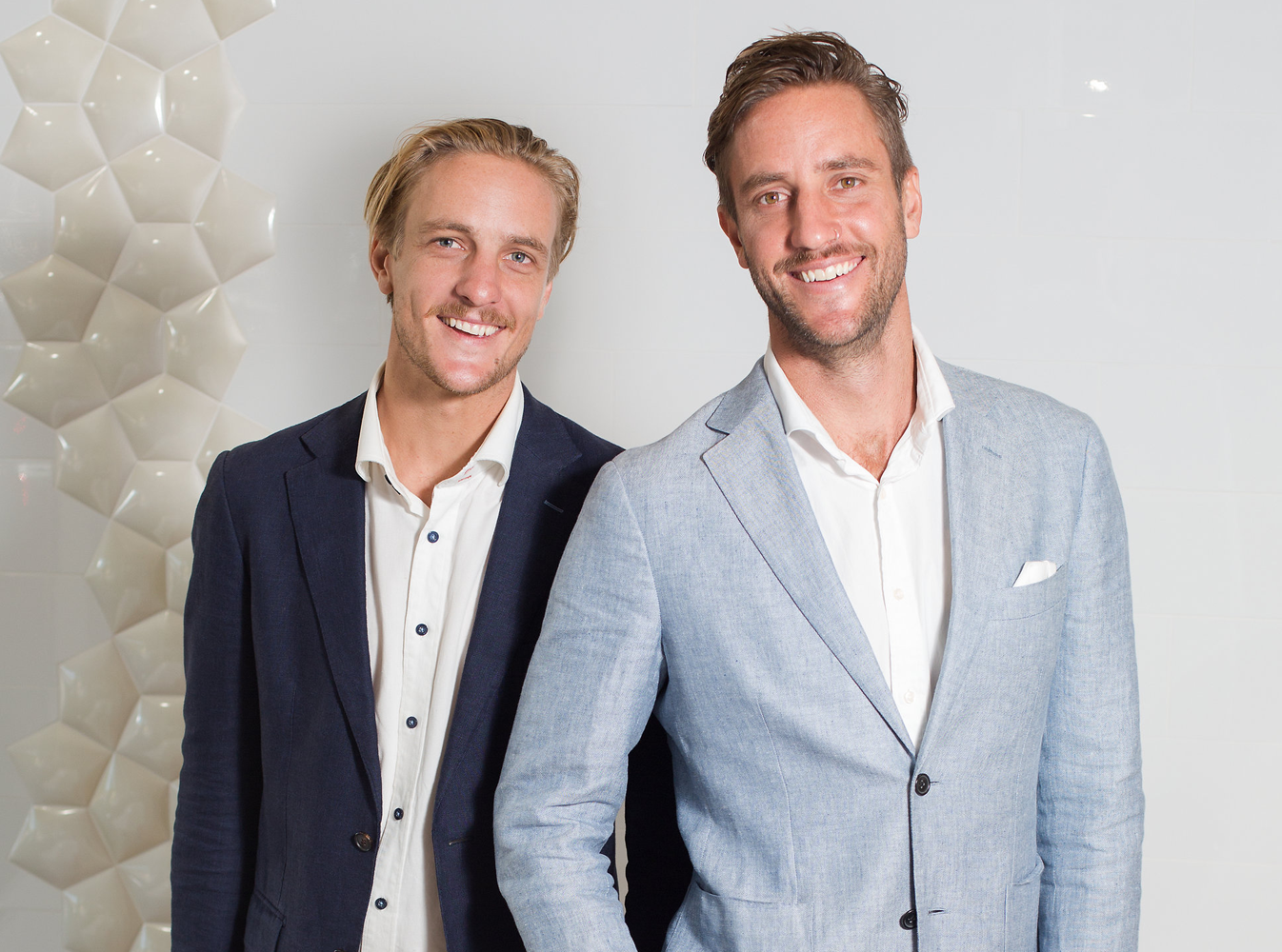 About The Stylists
As professional painters, plumbers and site foremen, the Vos brothers sure know what it takes to make a reno work and work well.
Shannon & Siimon burst onto the national renovating scene when they won The Block Glasshouse in 2014, and oh what a ride it's been since then.
Older brother Shannon successfully launched his creative interior design company, Vos Creative Designs and has gone on to write for Inside Out Magazine and create a renovation series with realestate.com.
Simon opened the doors of his construction and design consultancy, Vos Design Construct and went on to appear on The Home Team for Channel 10 and Simon has created an online series following his own renovation, Coffs To Cali.
Industrial is one of Shannon & Simon's signature styles with the pair renovating two bathrooms in the Industrial style in our What's My Style TV show! Click here to watch.
Industrial Style Checklist
Industrial style has the vibe of 'take me as I come with all my imperfections and exposed elements'. Industrial sees beauty in the raw, the overlooked and even neglected. It's functional and stylish with surfaces that aren't traditional, often stripped back and even salvaged. Its character is utilitarian and certainly doesn't apologise.
Colour
Industrial colour inspiration can be found in dark wood patinas, concrete greys, coloured metals and imperfect moss inspired olives.
Bathrooms
Charcoal is the colour of choice for industrial-inspired bathroom ideas, so lay large format dark floor tiles if you can fit them.

Choose brick-look tiles to bring the raw, exposed look into your bathroom.

Team with brass or matt black fittings, old industrial light switches, lamps, and towel rails.

Timber cabinets inject warmth.

Consider going bold and exposing some raw elements of your bathroom such as exposed pipes.
Our Hot Tip: Our design team never sleep, and have been busy creating the best Complete Bathroom Packages in Australia. Using our 60 years of experience, we have created a few Complete Bathroom Packages in every style to meet every price range, including bathrooms as seen on The Block!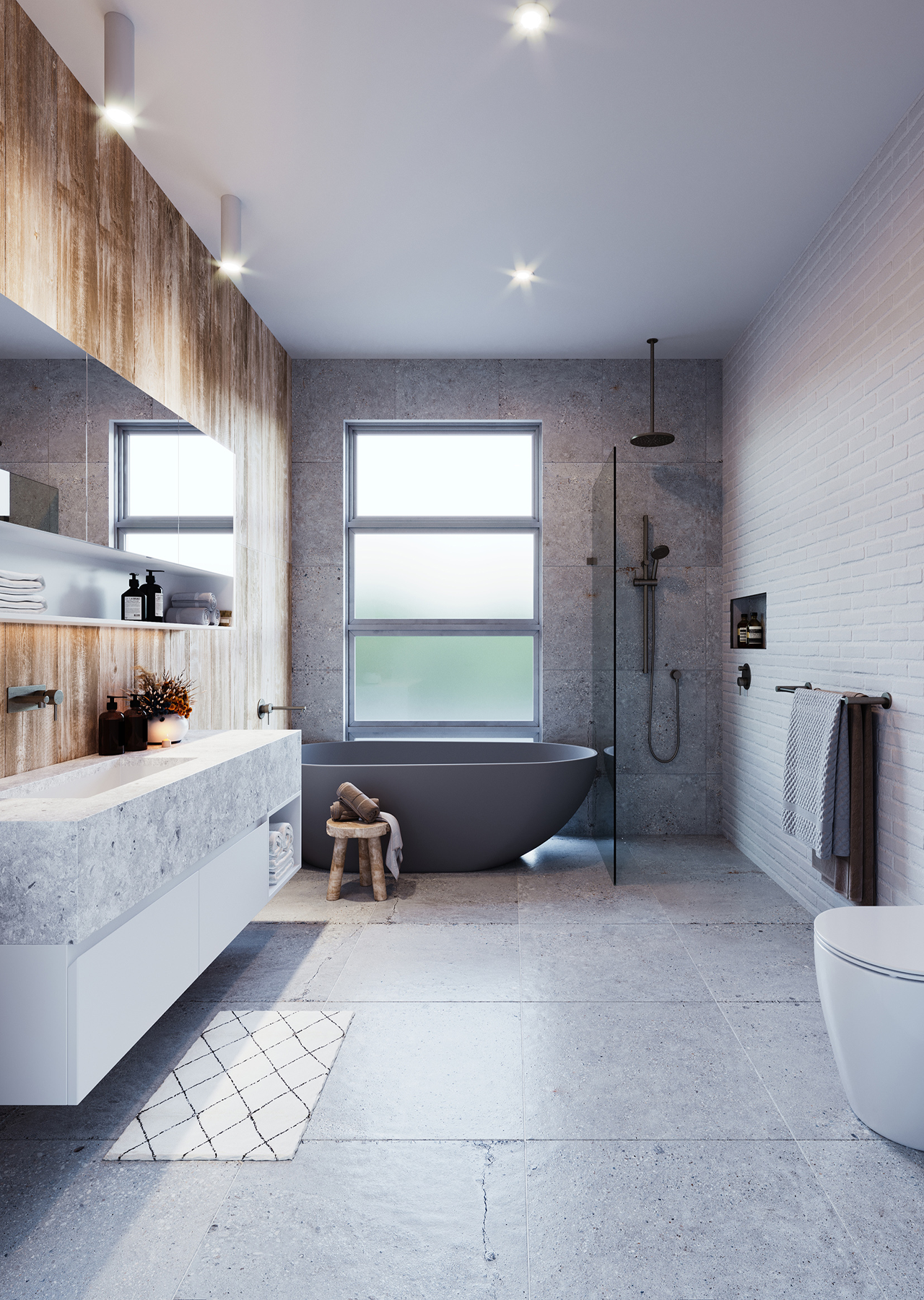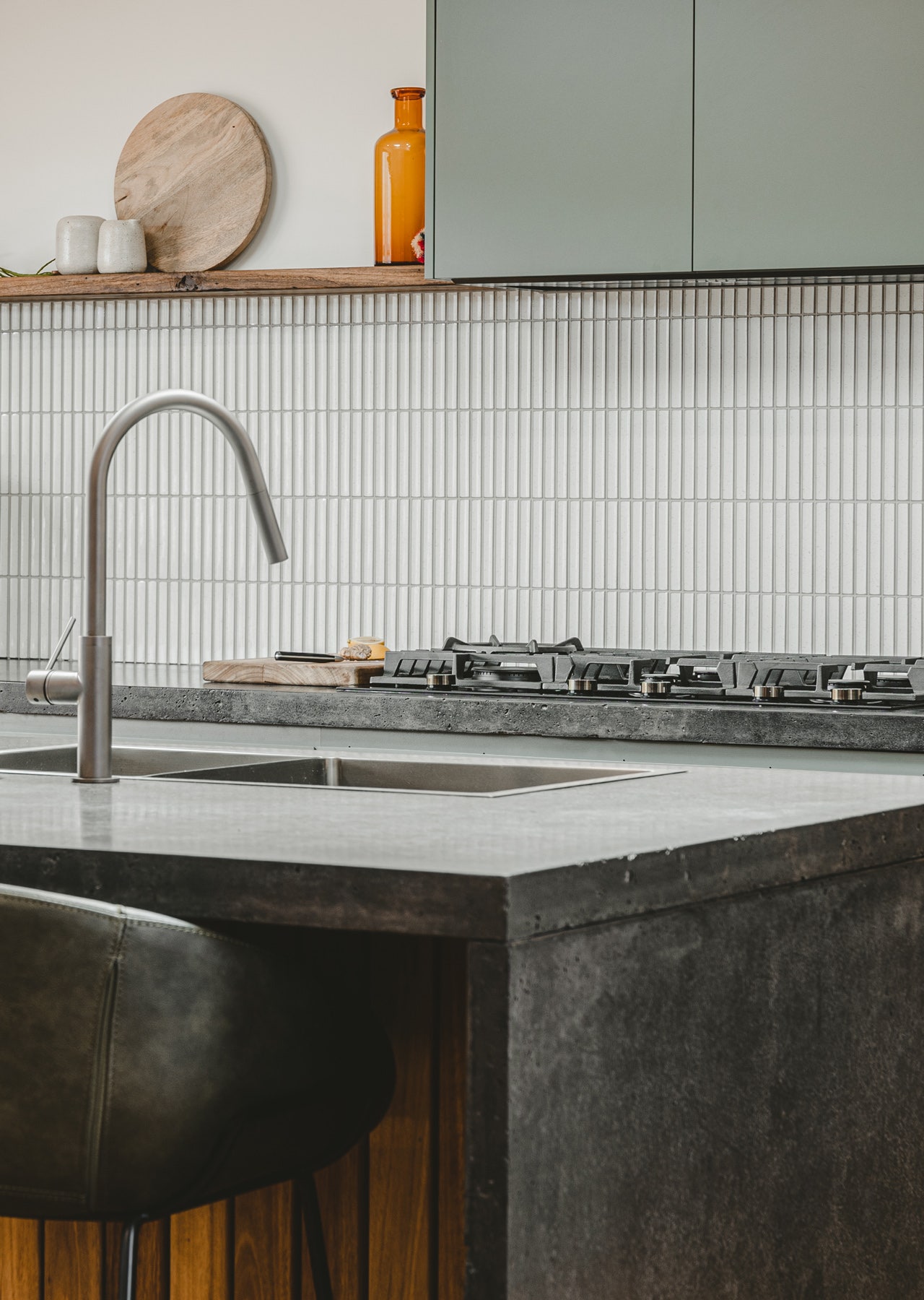 Main Floor Tile
To offset the exposed elements, choose large format (the bigger the better) concrete-look tiles on your floors or go for a timber-look tile with minimal detail.
Kitchens
Choose brick-look, cement look or metallic splashbacks.

Use metallic light fixtures with exposed wiring.


Choose open shelves to display a collection of aged books and brown glass bottles.
Furniture & Finishing Touches
Choose large, slouchy sofas to contrast the harsh exposed elements of industrial style and feel free to throw so slouchy floor cushions or bean bags around your living room too.

Choose black and white art prints of city skylines or choose bold pop art or antique-style prints.

Exposed shelves are a great option for storage as well as room dividers. Display vintage books and trailing plants amongst the rest of your bits and bobs.

Oversized floor lamps are an iconic design element of the industrial style. Mix and match with table lamps or buy all your lighting from the same family for a more considered look.
What's My Style
If you're not sure about your style, don't worry! We are here to help. Our team of Beaumont design experts along with Australia's elite designers crafted our exclusive What's My Style Quiz. Take the quiz and find your top three styles in just three minutes. Your quiz results will also show you the best Complete Bathroom Packages for your style and provide you with a personalised style booklet, just like the one below, to help you on your design journey.