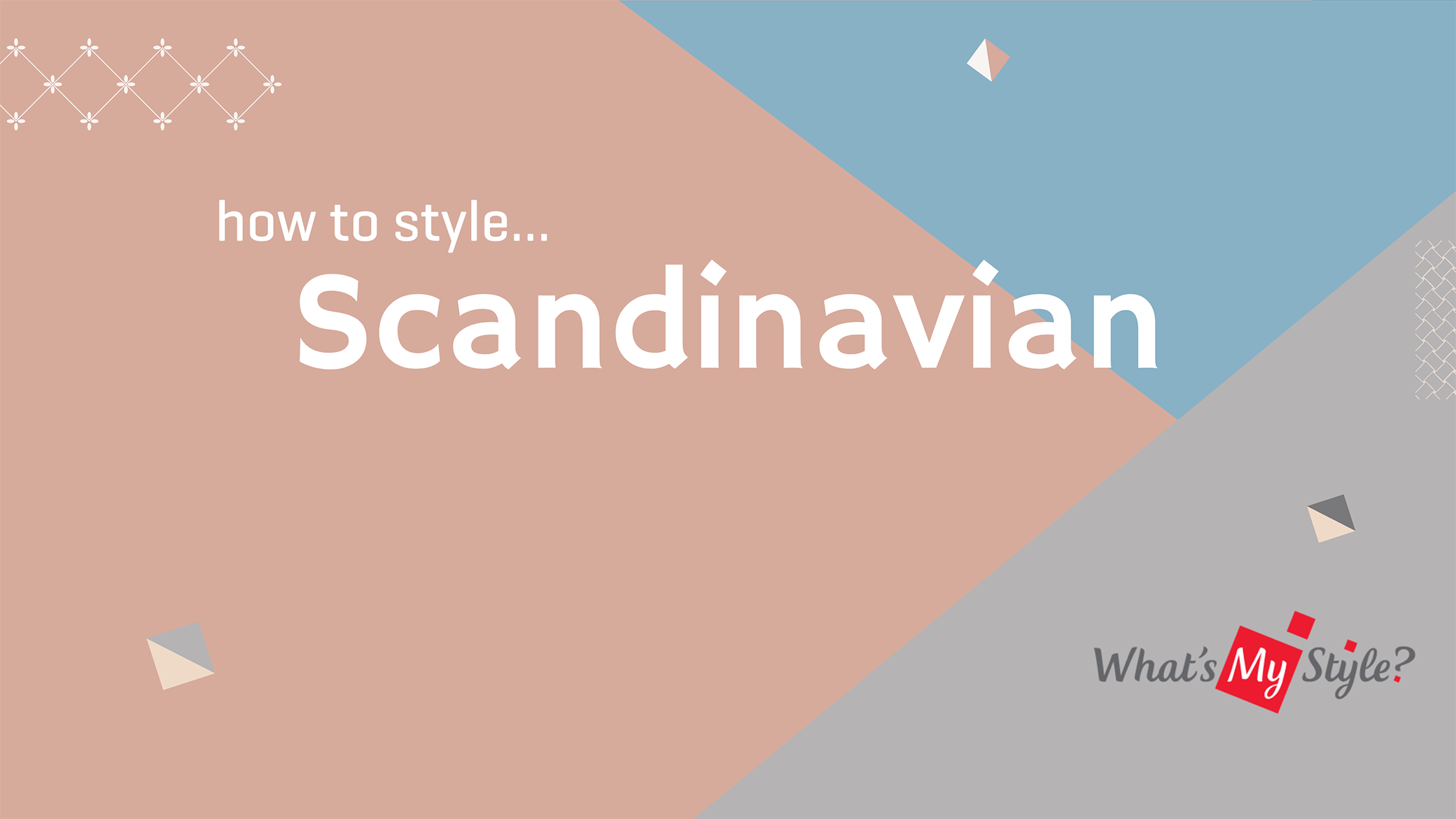 Inspiration
How To Get a Great Scandinavian Look
Design experts Kyal & Kara give their hot tips and tricks for creating a stunning Scandinavian look.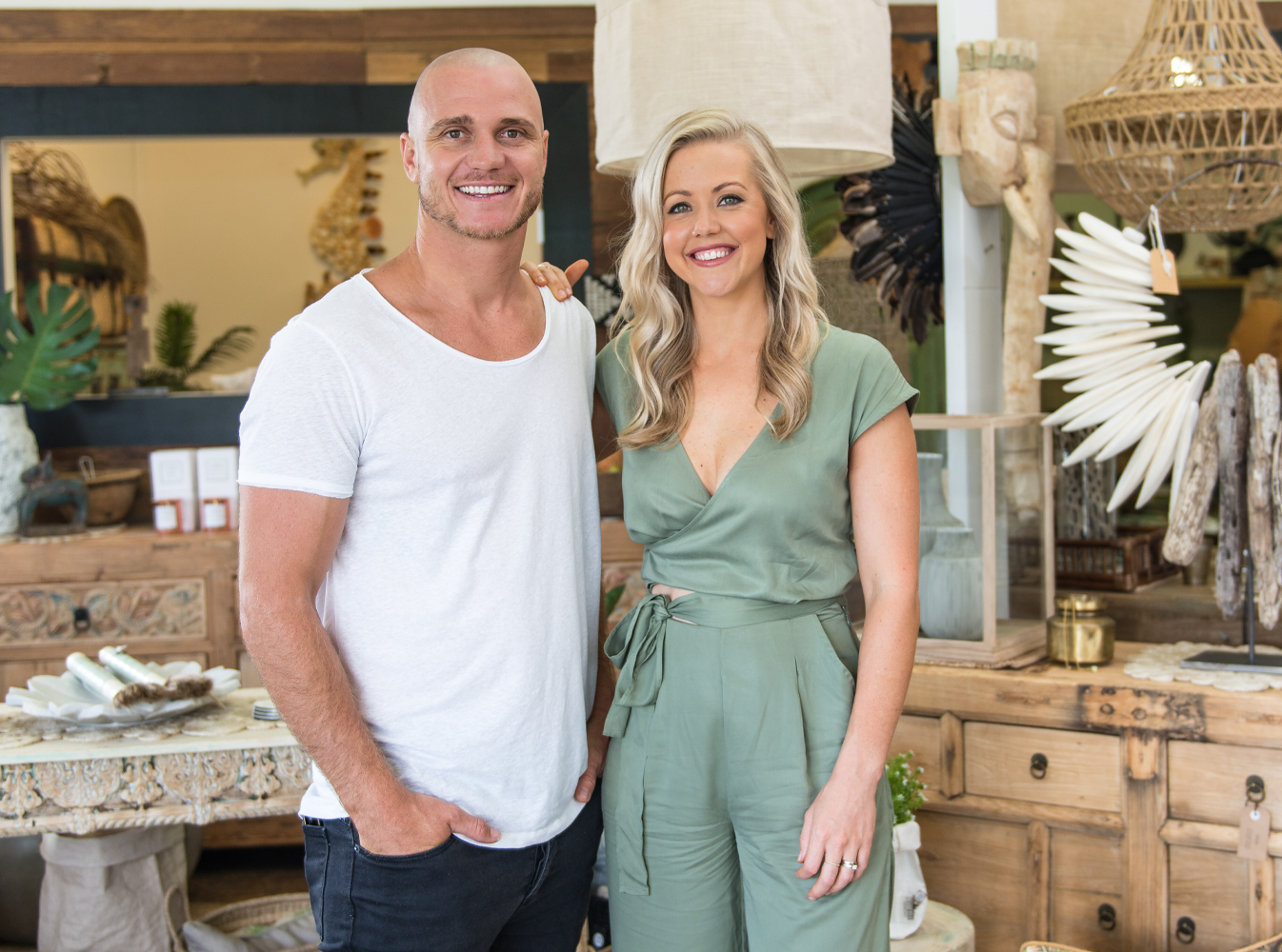 About The Stylists
Judges on The Block were huge fans, giving Kyal and Kara 30 out of 30 for their bathroom reno. So highly regarded are the 'Super K's', they set a record for the highest number of challengers won! Kyal (the carpenter/builder) and Kara (the designer) have completed over 35 renovation projects and are a big hit on YouTube and Instagram and have been guest designers on Channel 10's The Living Room.
Kyal & Kara love scandi styling for the light, spacious and simple characteristics that are true to the style. Kyal & Kara chose Beaumonts for a scandi style renovation in their Long Jetty series, click here to view their episodes.
Scandinavian Style Checklist
Once the domain of architects and high-end designers, the secret of Scandi design is out and it's now one of the most popular and easily achieved decors of them all! It's functional, understated and organic and perfect for smaller spaces. Handcrafted textures and materials, and a light decorative touch, make it a calming and affordable delight. Scandi style is all about monochrome texturing. Build your look off a central character colour and layer the decor with handcrafted materials.
Colour
The scandi colour palette includes cool/warm/blue-greys, white, pale pink and natural, earthy tones. Avoid bright colours and rather, focus on natural textures such as blonde timber and white marble.
Bathrooms
Go for bathroom tiles with light, cool grey and earthy tones and colour match the grout to the tile. Wet area walls look great when adorned with a white penny round or a subway tile in a herringbone pattern.

For cabinetry use light coloured timbers (or timber look veneers) such as pine and oak.

Design with light in mind - position mirrors to reflect existing light and dress windows lightly.

Small elements of metal such as gold or copper tapware are perfect for Scandi bathroom ideas.

Style with towels in either white or cool grey tones with minimal pattern.
Our Hot Tip: Our design team never sleep, and have been busy creating the best Complete Bathroom Packages in Australia. Using our 60 years of experience, we have created a few Complete Bathroom Packages in every style to meet every price range, including bathrooms as seen on The Block!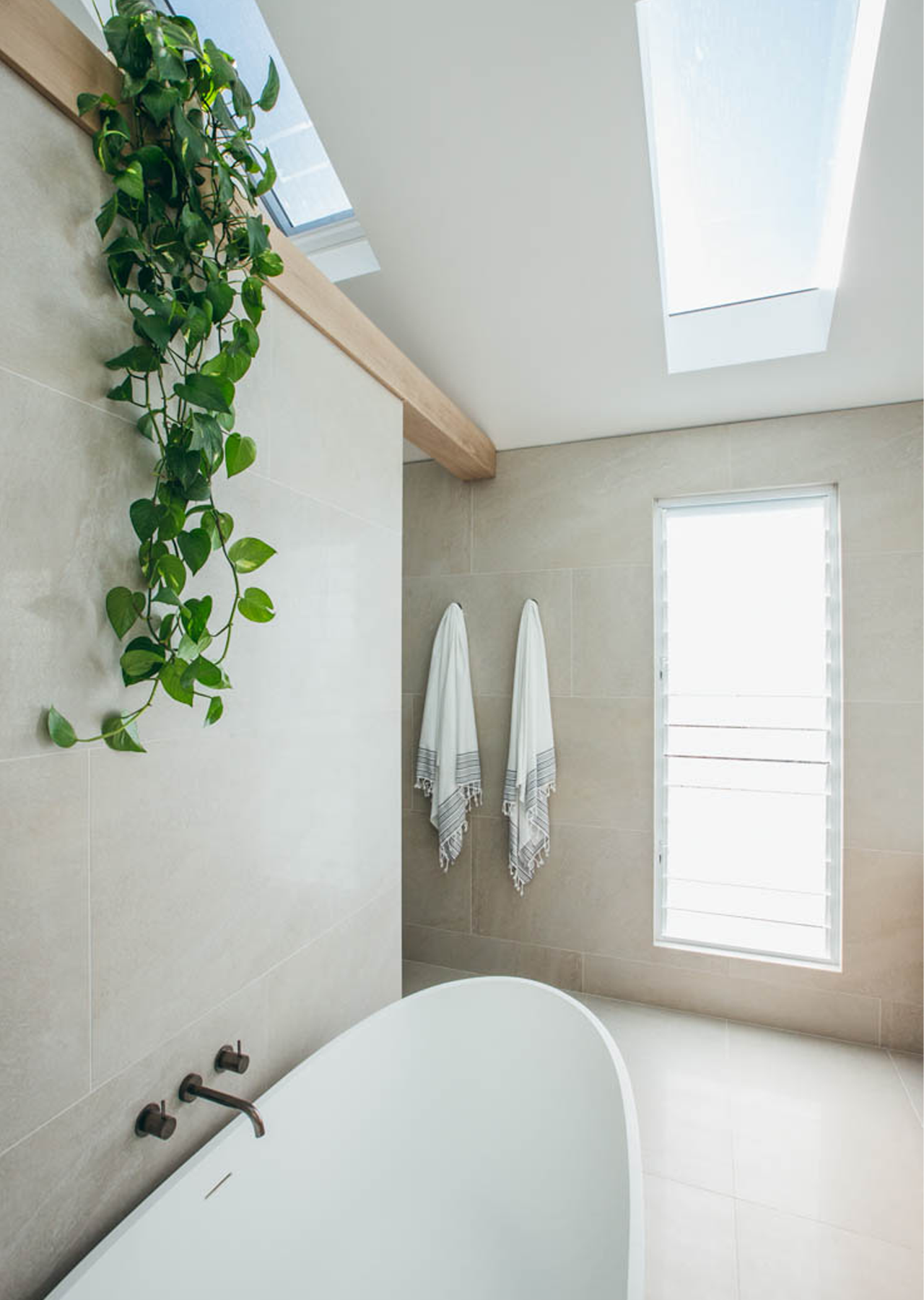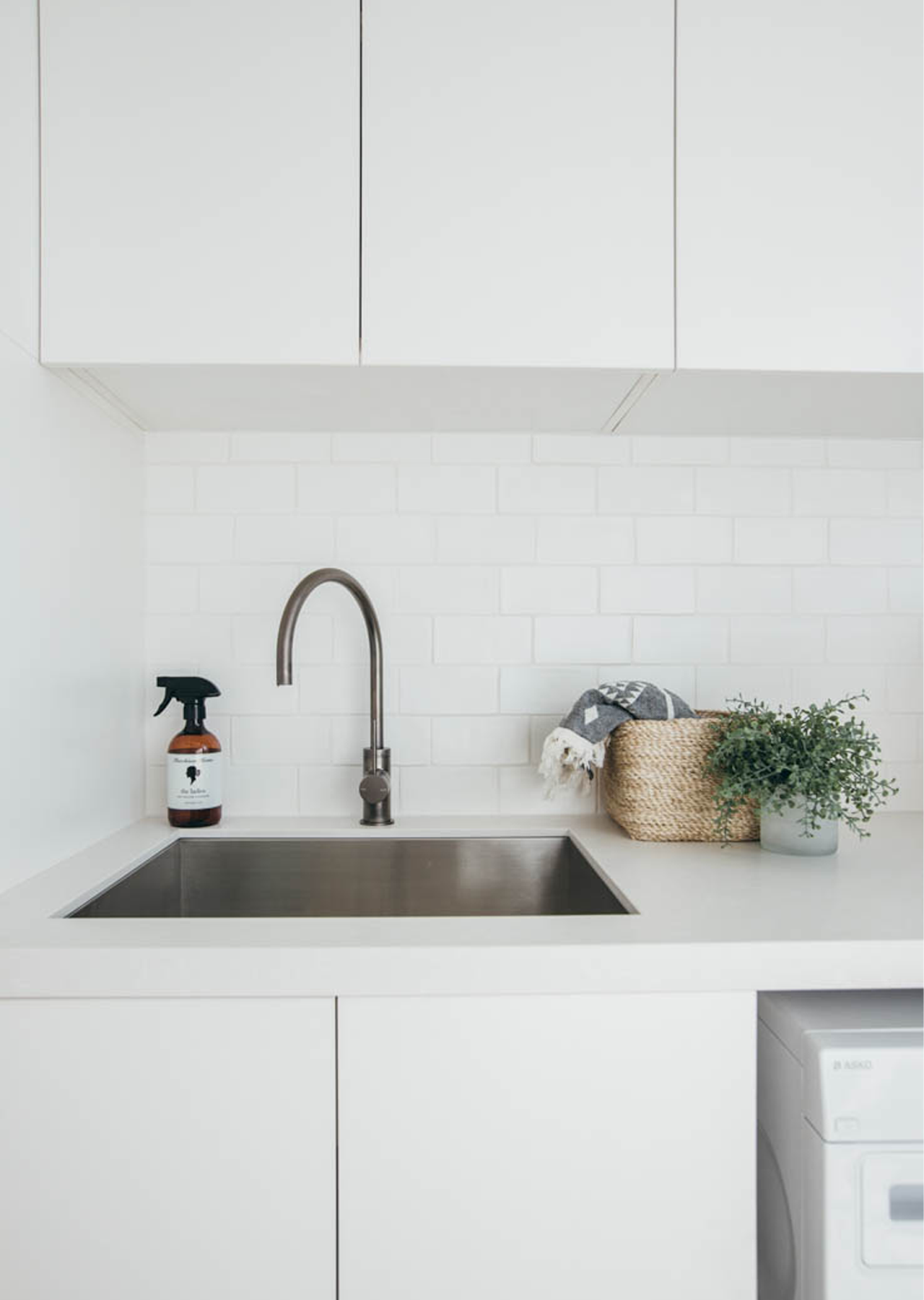 Main Floor Tile
Scandi design lends itself to naturally light or painted white flooring so choose light coloured wood-look or white floor tiles - this will brighten up your space and give a more spacious feel.

Try wood-look plank tiles in light hues. Wood-look tiles emulate timber and are perfect for bringing timber features into wet areas.

Use a grout colour to match the tile to avoid patterning.
Kitchens
Choose a white splashback tile in a simple subway or square shape. Avoid busy patterns and mosaics.

Choose cabinetry in white, light greys and light timbers.


Use open shelving to showcase a couple of recipe books, drinking glasses and plates, but know where to draw the line to avoid cluttering your kitchen design.

Benchtops using marble or concrete are a great natural choice.
Furniture & Finishing Touches
Scandi design is characterised by its innovative and functional use of space. Consider your room layouts well to maximise space.

Layer textiles with woollen rugs, faux fur and neutral velvet finishes in similar colours.

If you want some extra colour, opt for light pastel shades such as blue and/or blush.


Keep ornaments to a minimum.

Choose decorative accents with simple designs - using throws and pillows are great for adding subtle colour and texture.

Select functional furnishings in natural woods with smooth lines and practical, hidden storage to reduce the clutter.
What's My Style
If you're not sure about your style, don't worry! We are here to help. Our team of Beaumont design experts along with Australia's elite designers crafted our exclusive What's My Style Quiz. Take the quiz and find your top three styles in just three minutes. Your quiz results will also show you the best Complete Bathroom Packages for your style and provide you with a personalised style booklet, just like the one below, to help you on your design journey.