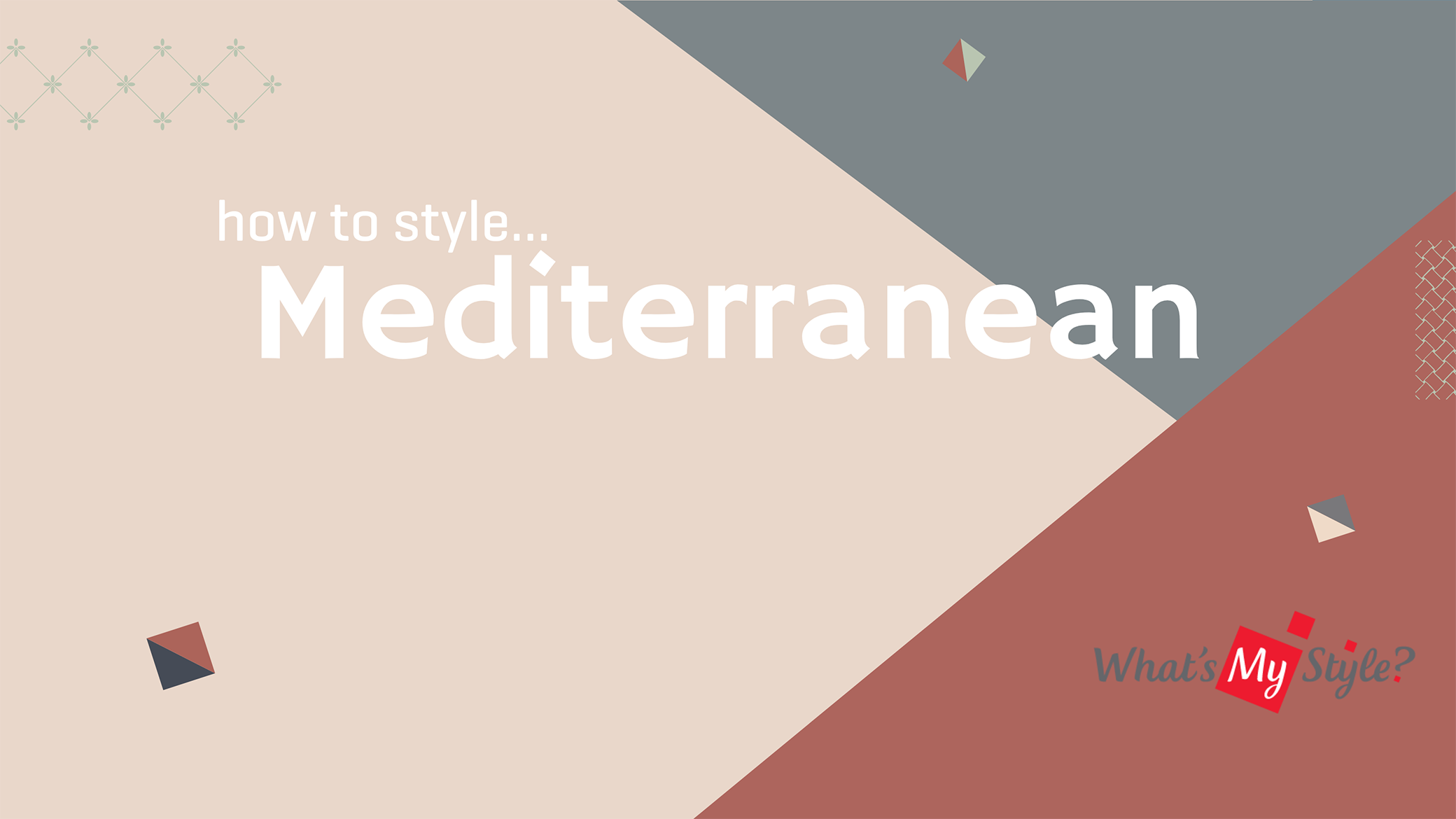 Inspiration
How To Get a Great Mediterranean Look
Design experts Kyal & Kara give their hot tips and tricks for creating a stunning Mediterranean look.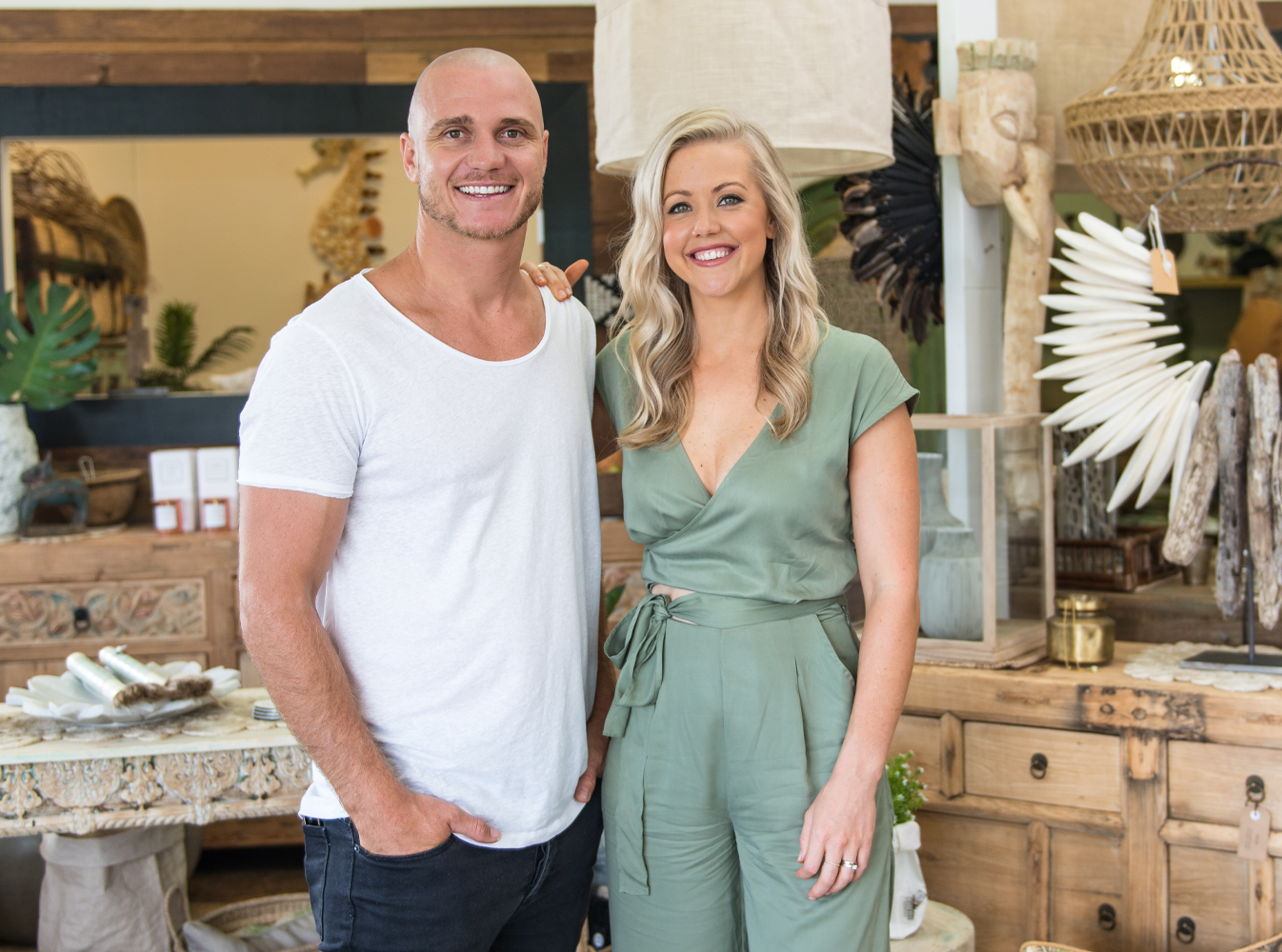 About The Stylists
Judges on The Block were huge fans, giving Kyal and Kara 30 out of 30 for their bathroom reno. So highly regarded are the 'Super K's', they set a record for the highest number of challengers won! Kyal (the carpenter/builder) and Kara (the designer) have completed over 35 renovation projects and are a big hit on YouTube and Instagram and have been guest designers on Channel 10's The Living Room.
Kyal & Kara love Mediterranean styling for the clean, clutter-free characteristics that are true to the style and the indoor-outdoor lifestyle that comes with it.
Mediterranean Style Checklist
A haven warmed by the sun, a quiet place to relax. An indoor-outdoor lifestyle with soul ties to the Mediterranean Sea. It's organic and tactile that is both sumptuous and minimalistic. Sunkissed with a spectrum of earthy colours with a hint of ocean and sky, hold the appeal of an endless summer.
Colour
When thinking of Mediterranean colour palettes think of the earth, beach, and sky: light creams, aqua & deep blue and earthy reds.
Bathrooms
Choose tiles in tan, beige or cream coloured stone designs, handmade textures, and Moroccan inspired patterns.

Choose a warm timber vanity with textural or curved features and brushed gold tapware.

Finish your bathroom with an arched mirror.

Choose your vanity and toilet in wall-hung to achieve a clean look.

Bring personality into your bathroom with artisanal and handcrafted decor accents or even as a statement, handmade basin.

Blur the lines between outdoors and indoors with the use of plants. Check here for inspiration.


Our Hot Tip: Our design team never sleep, and have been busy creating the best Complete Bathroom Packages in Australia. Using our 60 years of experience, we have created a few Complete Bathroom Packages in every style to meet every price range, including bathrooms as seen on The Block!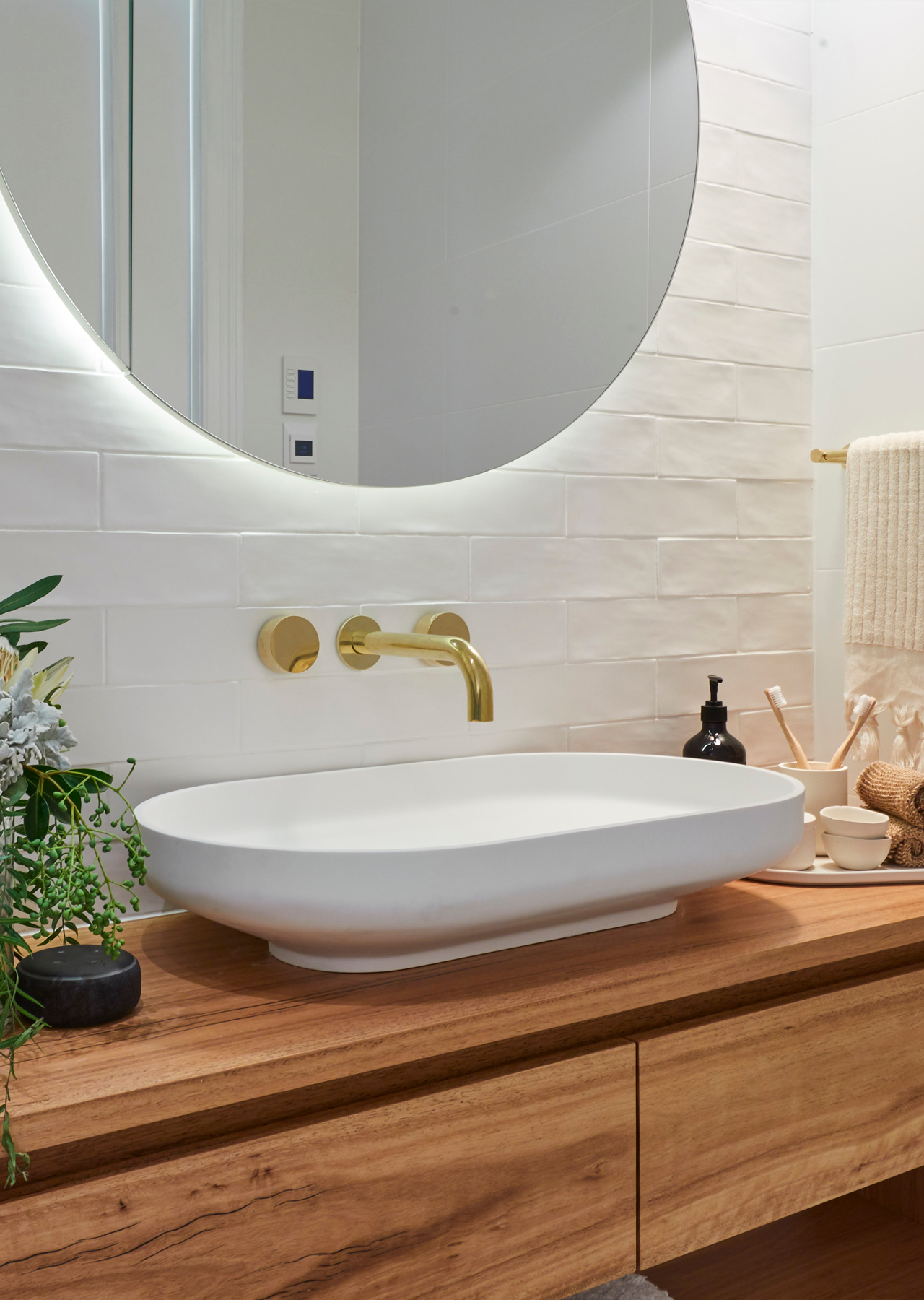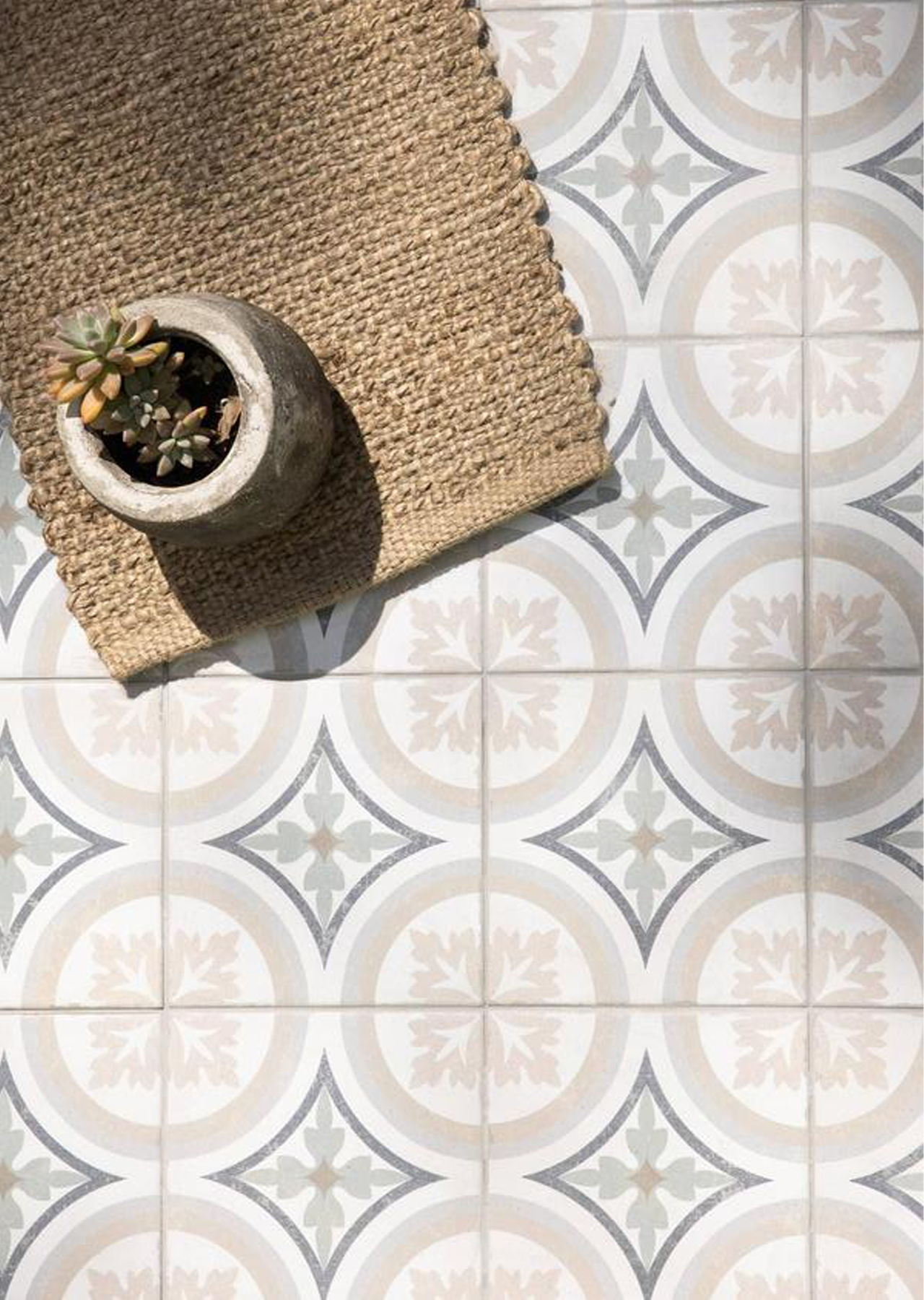 Main Floor Tile
Go big or small - the choice is yours! If you're thinking small, choose a 200x200 tile with heaps of character - think motifs or rustic terracotta. If larger tiles take your fancy, consider 800x800 sized tiles in warm tones of stone or subtle marble in matt finishes.

To blur the lines between indoors and out, choose a tile that can be carried all the way through your home from indoors to out for a seamless transition. Our Microtec range is perfect for this! Find out more here.

Kitchens
Zellige inspired wall tiles are full of personality and create a relaxed atmosphere. Consider both subway and square shapes and many different laying patterns

Select encaustic look floor tiles with motifs inspired by history.

Remember to balance the space with colours and textures - keep patterns to a minimum for a minimalistic look and give every element space to breathe.

Don't forget to keep the lines blurred between indoors and out with plants - try an olive tree or potted herbs - functional and decorative!

Use only one or two colours for cabinetry and integrate appliances.
Furniture & Finishing Touches
Craftmanship is key! Choose lounges using solid timber, wicker, or rattan detail that will perfectly frame 'sink into me' cushions.

Bring character into your spaces with lovingly restored furniture focal pieces.

Add depth and layering with soft furnishings. Choose a statement rug that's hand-woven from natural fibre such as jute. Adorne your lounge with charming linen cushions and floor cushions.

Bring in natural elements using metals, timber, and ceramic in artisanal and handcrafted styles.

Look for artwork that has similar tones to your overall colour scheme.

Finish your space with a larger than life pendant light.
What's My Style
If you're not sure about your style, don't worry! We are here to help. Our team of Beaumont design experts along with Australia's elite designers crafted our exclusive What's My Style Quiz. Take the quiz and find your top three styles in just three minutes. Your quiz results will also show you the best Complete Bathroom Packages for your style and provide you with a personalised style booklet, just like the one below, to help you on your design journey.