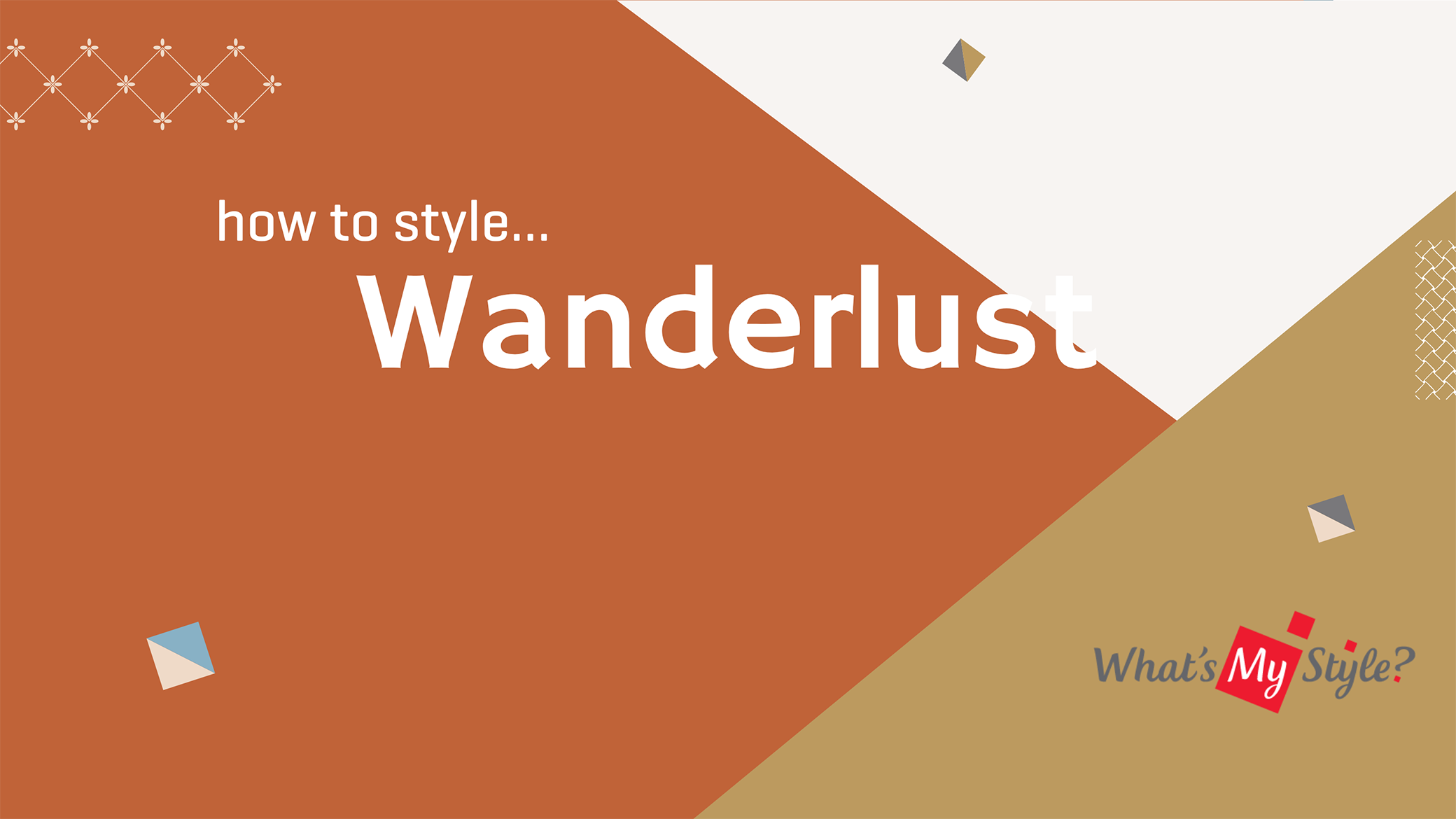 Inspiration
How To Get a Great Wanderlust Look
Design experts Kyal & Kara give their hot tips and tricks for creating a stunning Wanderlust look.
About The Stylists
Judges on The Block were huge fans, giving Kyal and Kara 30 out of 30 for their bathroom reno. So highly regarded are the 'Super K's', they set a record for the highest number of challengers won! Kyal (the carpenter/builder) and Kara (the designer) have completed over 35 renovation projects and are a big hit on YouTube and Instagram and have been guest designers on Channel 10's The Living Room.
Kyal & Kara love the uniqueness that comes with the wanderlust style and throughout their design projects are always seeking unique elements to add to their spaces. Kyal & Kara also love wanderlust for the bright colours, exotic textures and the storytelling of interiors when adorned with collected items from travels and adventures.
Wanderlust Style Checklist
You are the ultimate curator of your own space. Immerse yourself in the world at large with all its colours, sights and smells. Surround yourself with leisurely memories of your favourite adventures and exotic cultures on your wish list. Bohemian playfulness tamed by a new level of luxury and sophistication.
Colour
Take colour hues from various travel destinations close to your heart. As a suggestion, think Morrocan colours - deep oranges, muted purples, yellows, creams and blue.
Bathrooms
Choose heavy stone or marble floor tiles paired with a rustic feature mosaic that curves around corners.

Bring curves into the bathroom with a natural coloured stone freestanding bath against a Morrocan feature wall that's tiled floor to ceiling.

Make a statement with black or gold tapware.

Choose a handmade style timber vanity with a stone basin.

Don't forget to decorate with ornate towels, exotic soap dishes and plants.
Our Hot Tip: Our design team never sleep, and have been busy creating the best Complete Bathroom Packages in Australia. Using our 60 years of experience, we have created a few Complete Bathroom Packages in every style to meet every price range, including bathrooms as seen on The Block!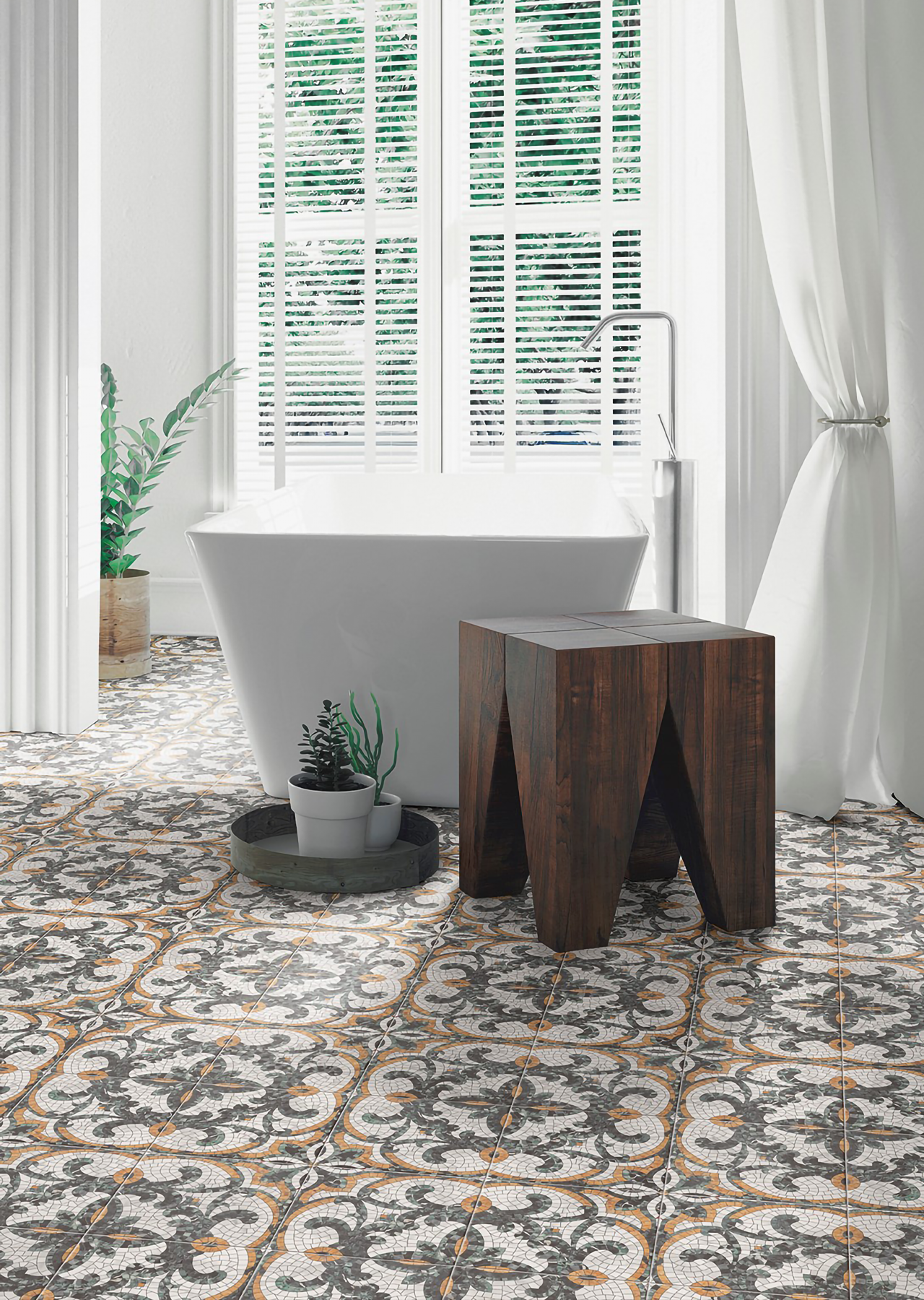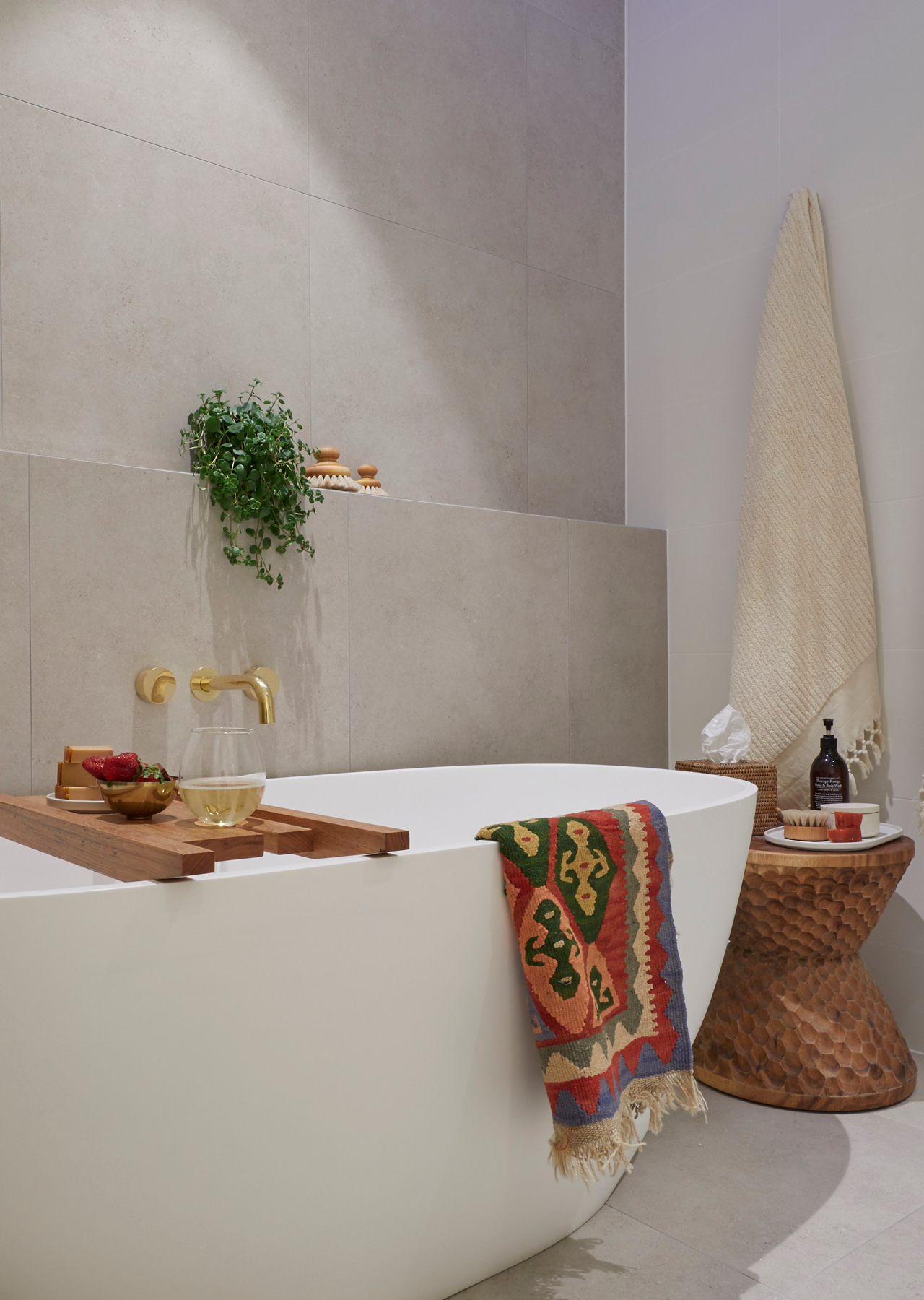 Main Floor Tile
Start with a bold stone design in grey or raw timber look tile in darker tones.

Create a feature with a patterned decorative tile.

Add texture and an element of interest with a handmade rug or hallway runner made from natural fibres in bold colours.
Kitchens
Texture is king in the wanderlust kitchen! Choose splashback a rustic speckled mosaic or a heavy stone splashback tile.

Add personal touches with beautiful cooking pots and pans that are traditional in the cuisines you love, for example, a clay tagine or your grandma's favourite pan.

Decorate the kitchen with clay or dark timber utensil holders and add a couple of potted plants or herbs.
Furniture & Finishing Touches
Seating should be low-level to incorporate the boho philosophy of relaxing and kicking back on comfy cushions. Consider adding slouchy floor pillows, leather pouffes, and soft ottomans to your living room.

Get textural! Add baskets, planters, wall hangings and natural fibre rugs. Don't be afraid to mix and match fabrics and colours.

Add plants that are native to your favourite travel destinations.

Be sure to show restraint when finishing your space and focus on just showcasing your favourite pieces to withhold a level of sophistication.
What's My Style
If you're not sure about your style, don't worry! We are here to help. Our team of Beaumont design experts along with Australia's elite designers crafted our exclusive What's My Style Quiz. Take the quiz and find your top three styles in just three minutes. Your quiz results will also show you the best Complete Bathroom Packages for your style and provide you with a personalised style booklet, just like the one below, to help you on your design journey.