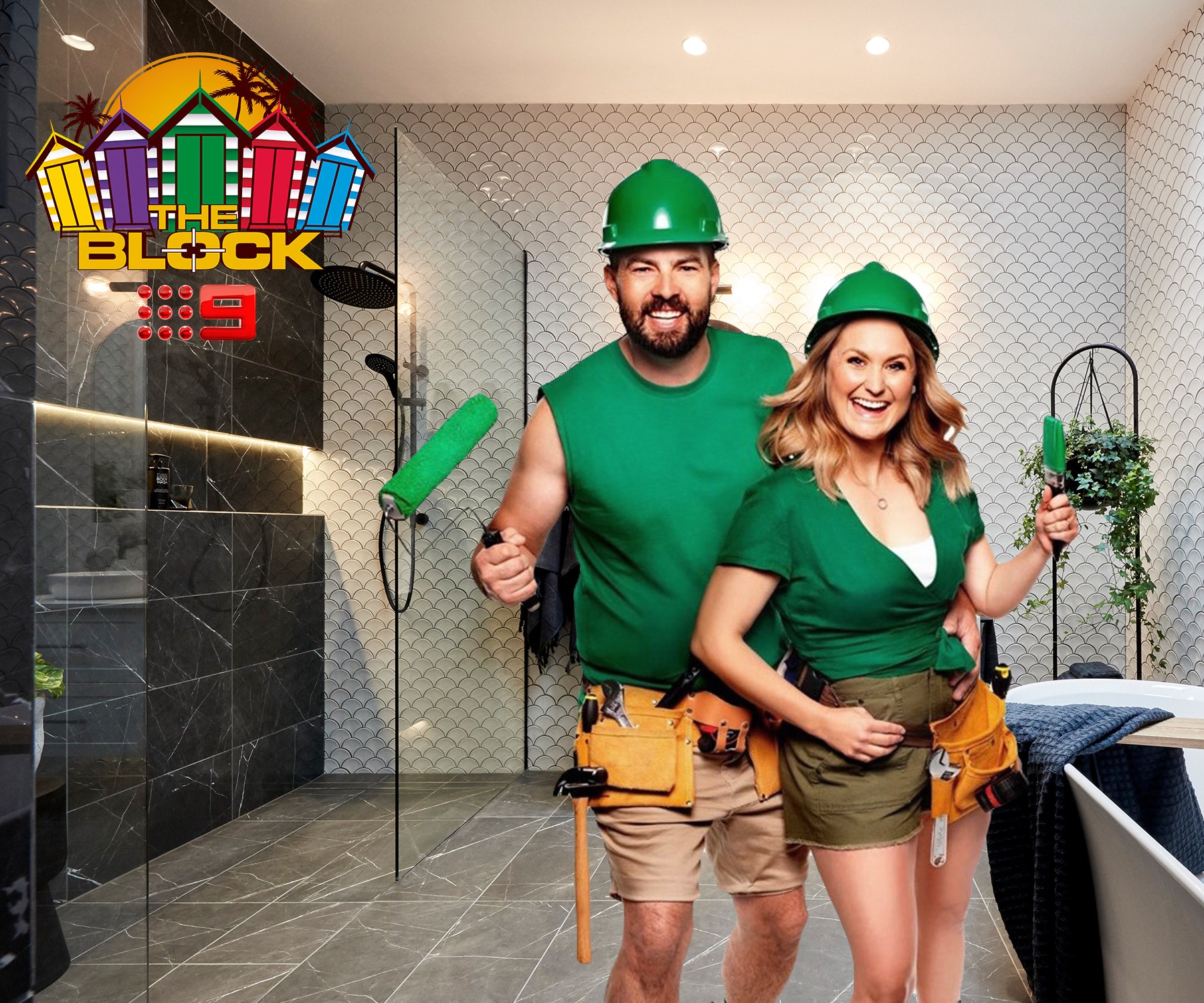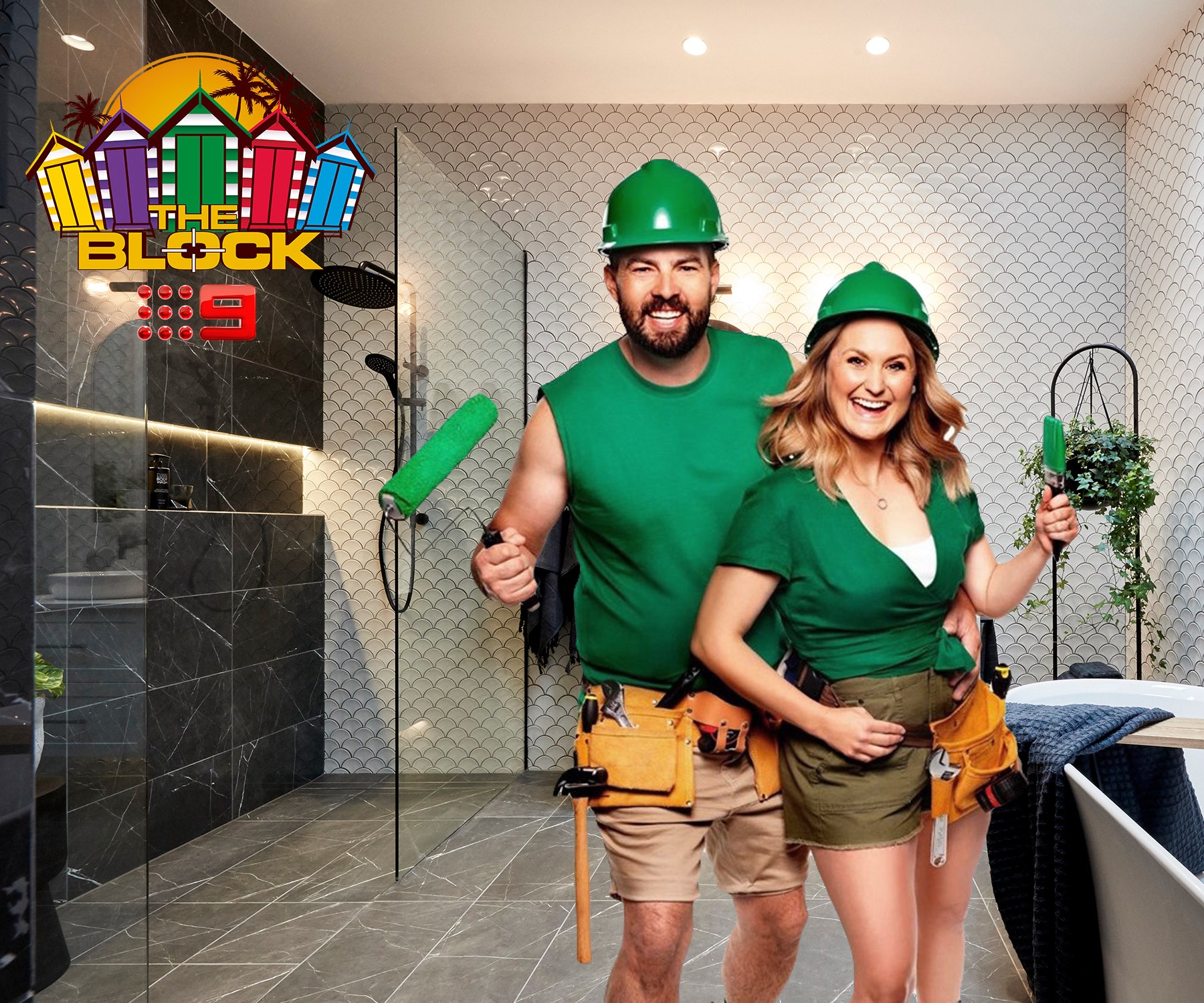 The Block 2020
SA Couple
Daniel & Jade
South Australia sheep and cattle farmers and parents of three Daniel and Jade applied for The Block for the first time four years ago, and are ready to grab the show by its horns now that they've finally made it.
Daniel spent over 16 years as a carpenter, and the reason he and Jade, a hairdresser, decided to try out for the show is because of their daughter Isla, who has a rare chromosome disorder that affects her speech and physical disability.
After also enduring great hardship on their farms because of drought – and last year one was destroyed by bushfires – the couple hope their experience on The Block will be able to turn their family's lives around.
Click on a week below to jump to a room reveal!
---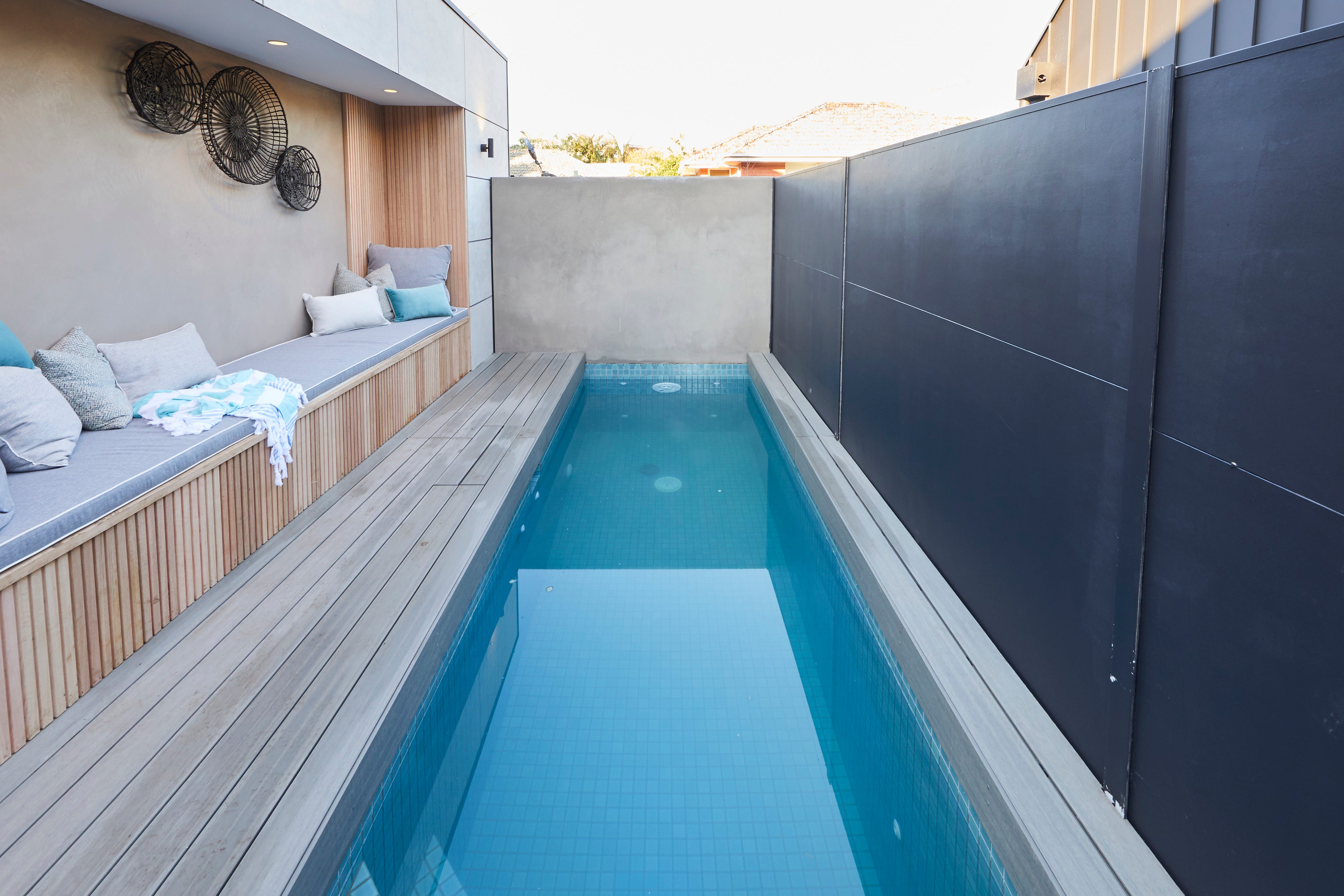 Week 12: Backyard
Pool Tile: Teal Green Mosaic
The judges were pleased with the pool, particularly the long bench seat beside it.
"This is beautifully done," Darren said. "This is exactly what this should be for. You want to just sit back in here, have some drinks… This solution, of building in this, I've been wanting to see this all day. I think it's perfect."
Daniel & Jade sharing the love with their pool tiler who managed to tile the pool with our Teal Green mosaic in just two days!
---
Week 11: Studio Kitchenette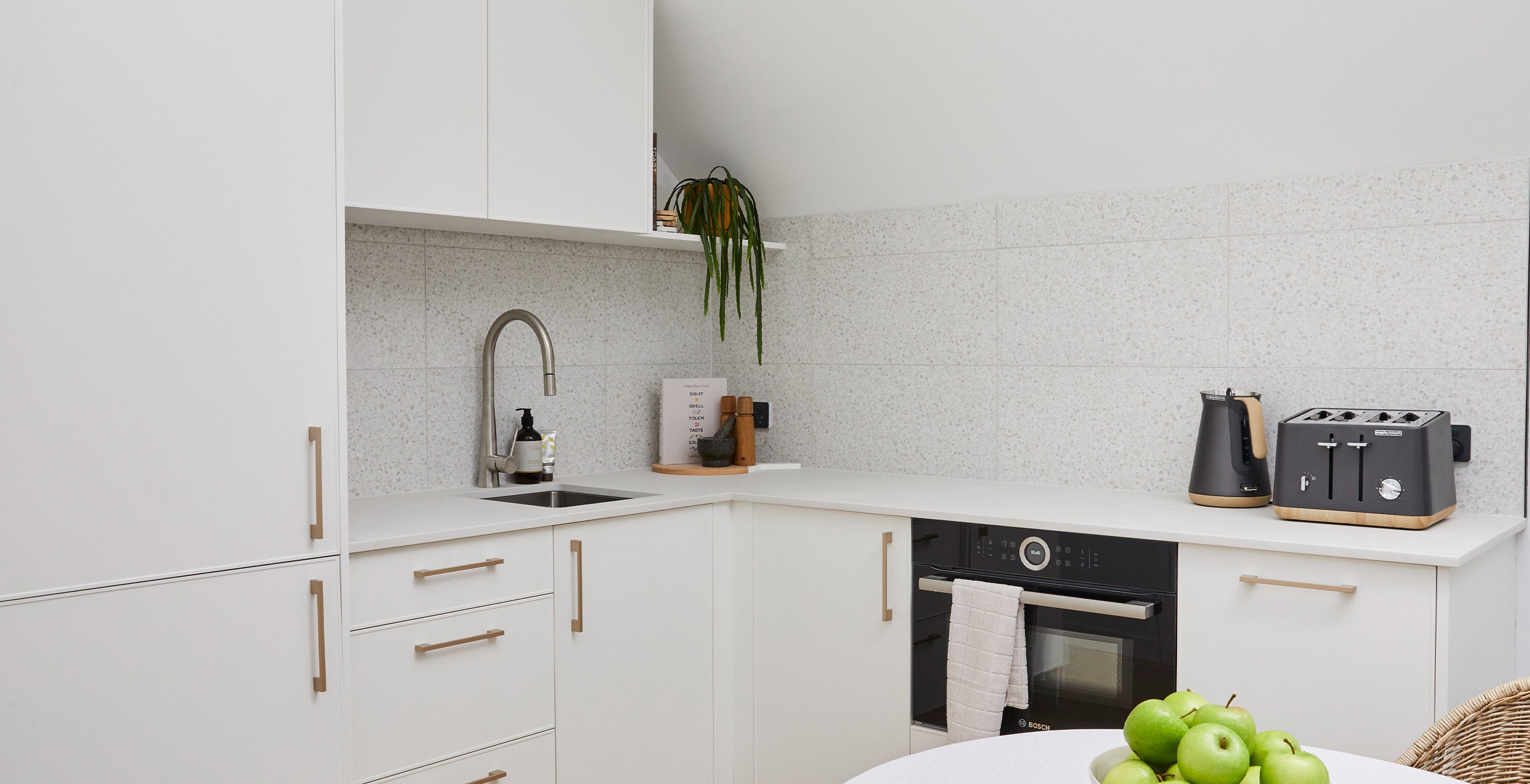 Studio Bathroom
Wall & Floor Tile: Marmette Bianco
Feature Wall Tile: Agrestic Ash

"I love their tile choice, it's a beautiful connection from the kitchen," Shaynna said.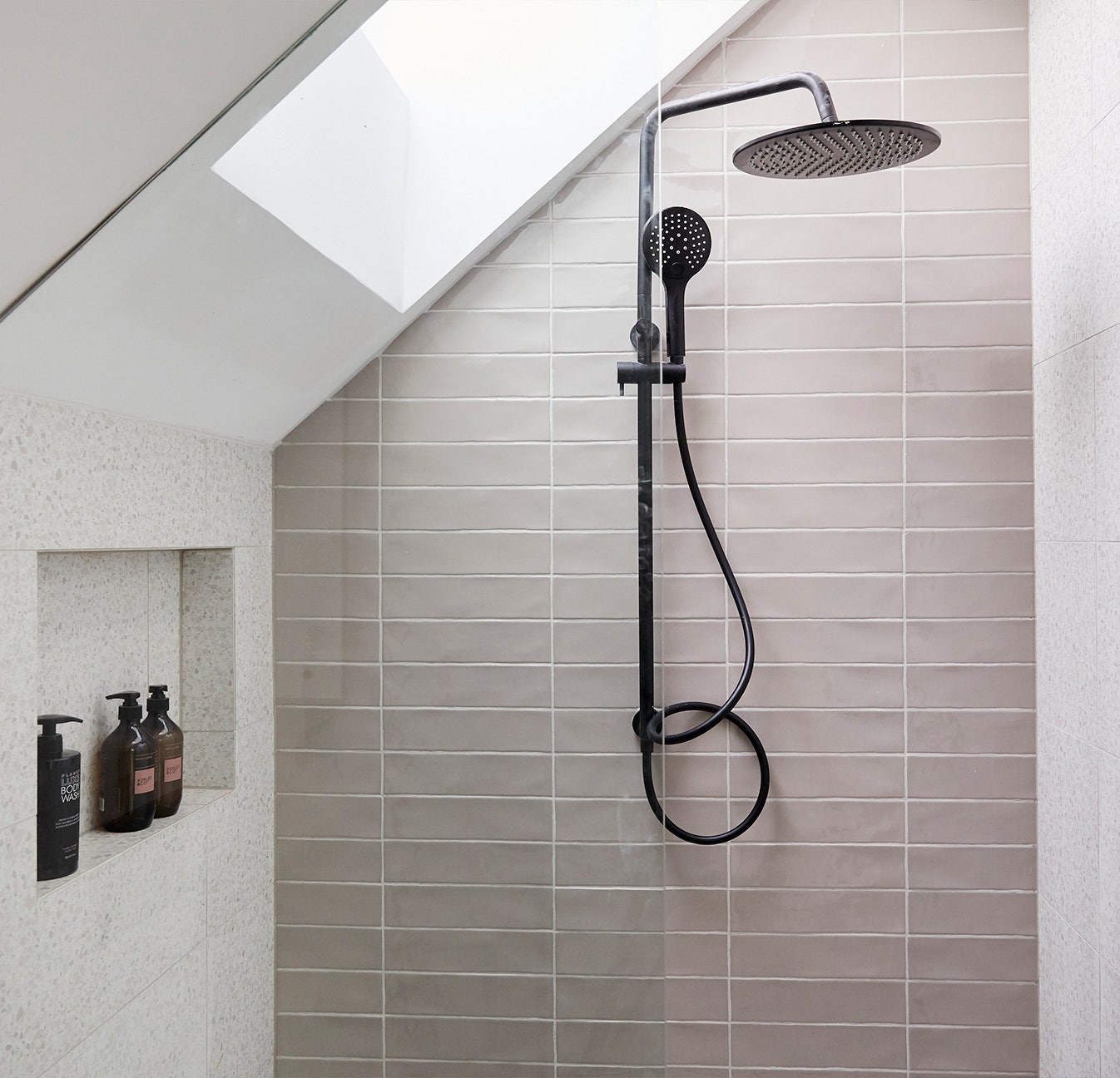 ---
Week 9: Laundry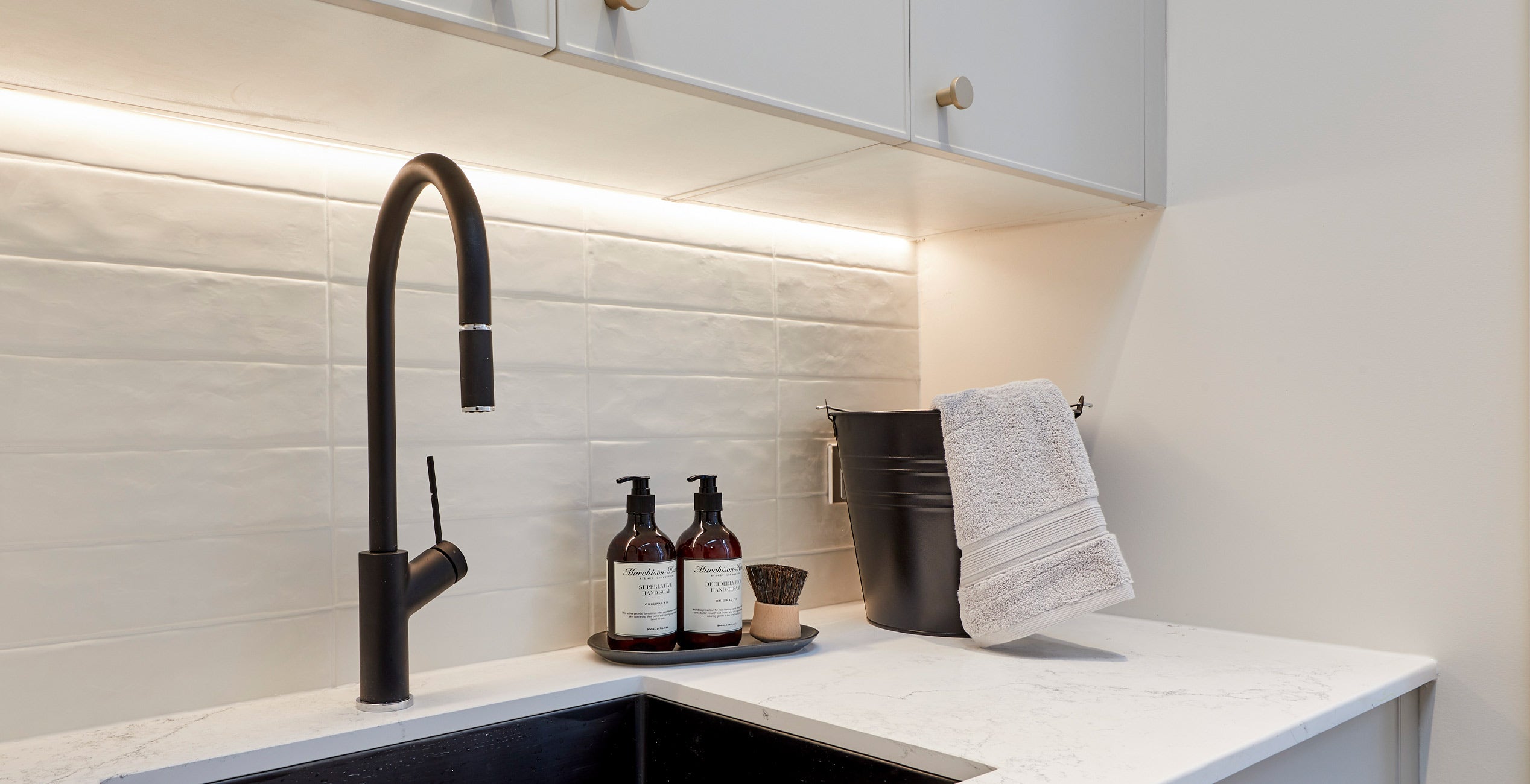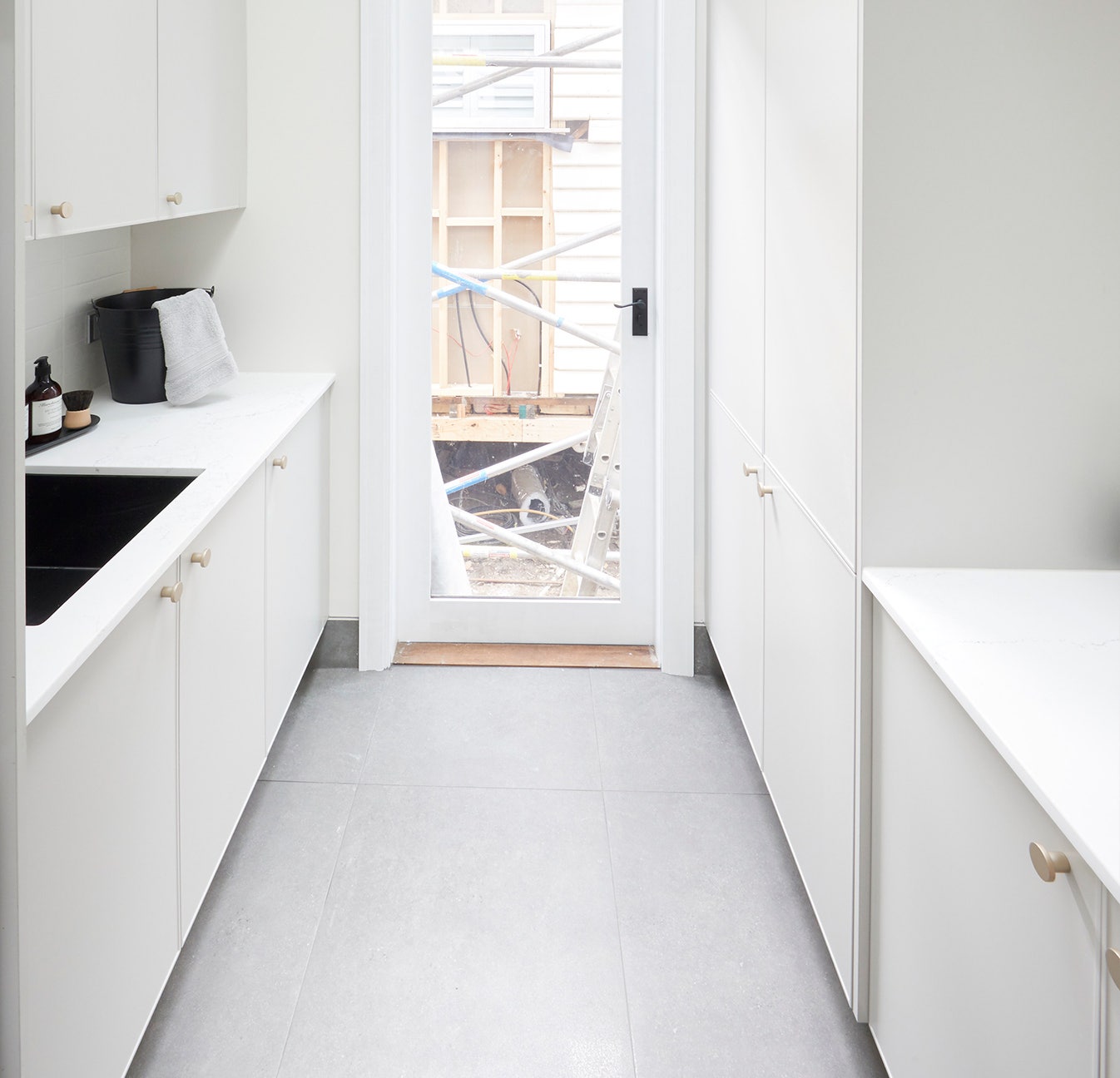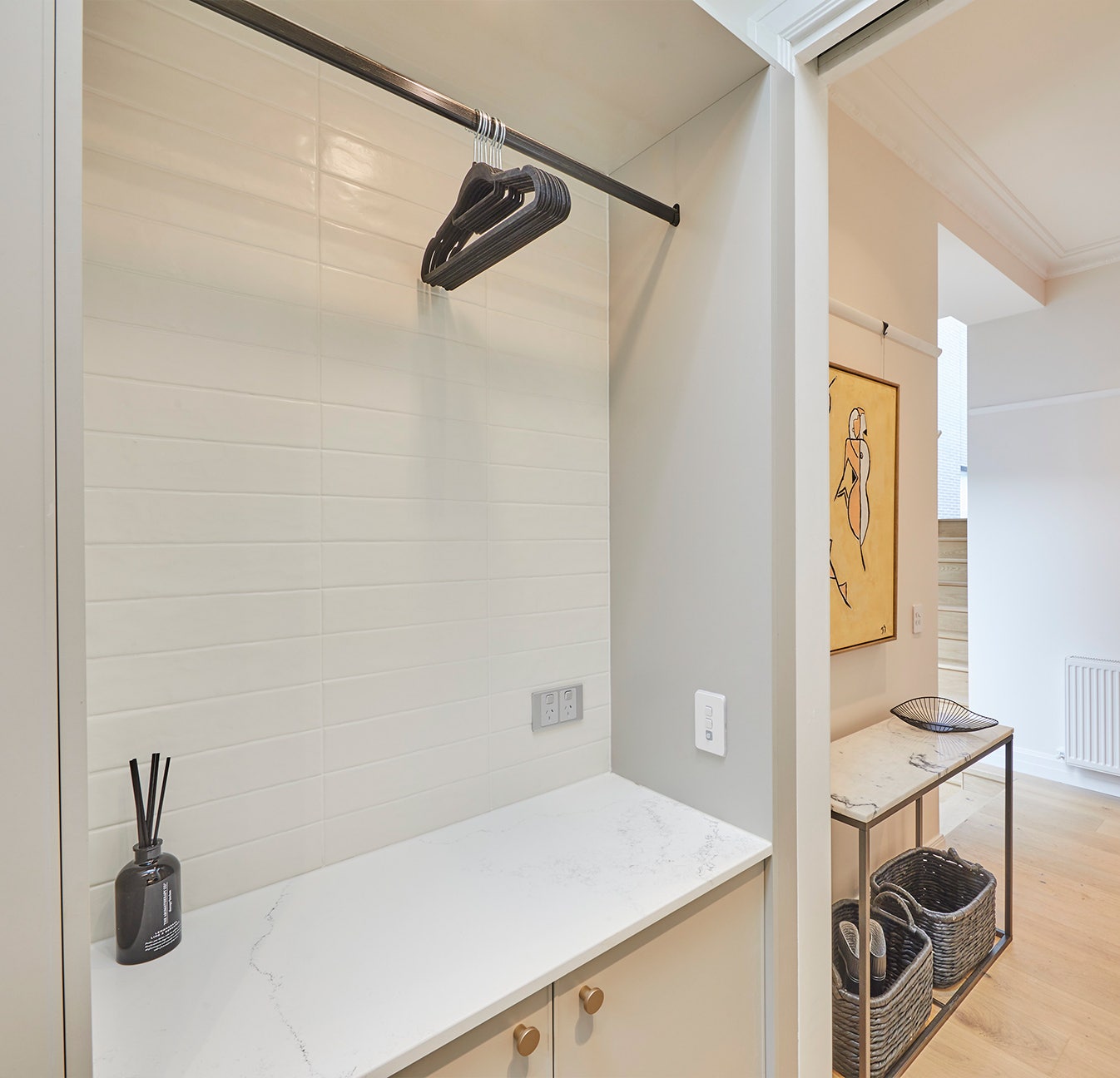 Laundry & Powder Room Score: 25/30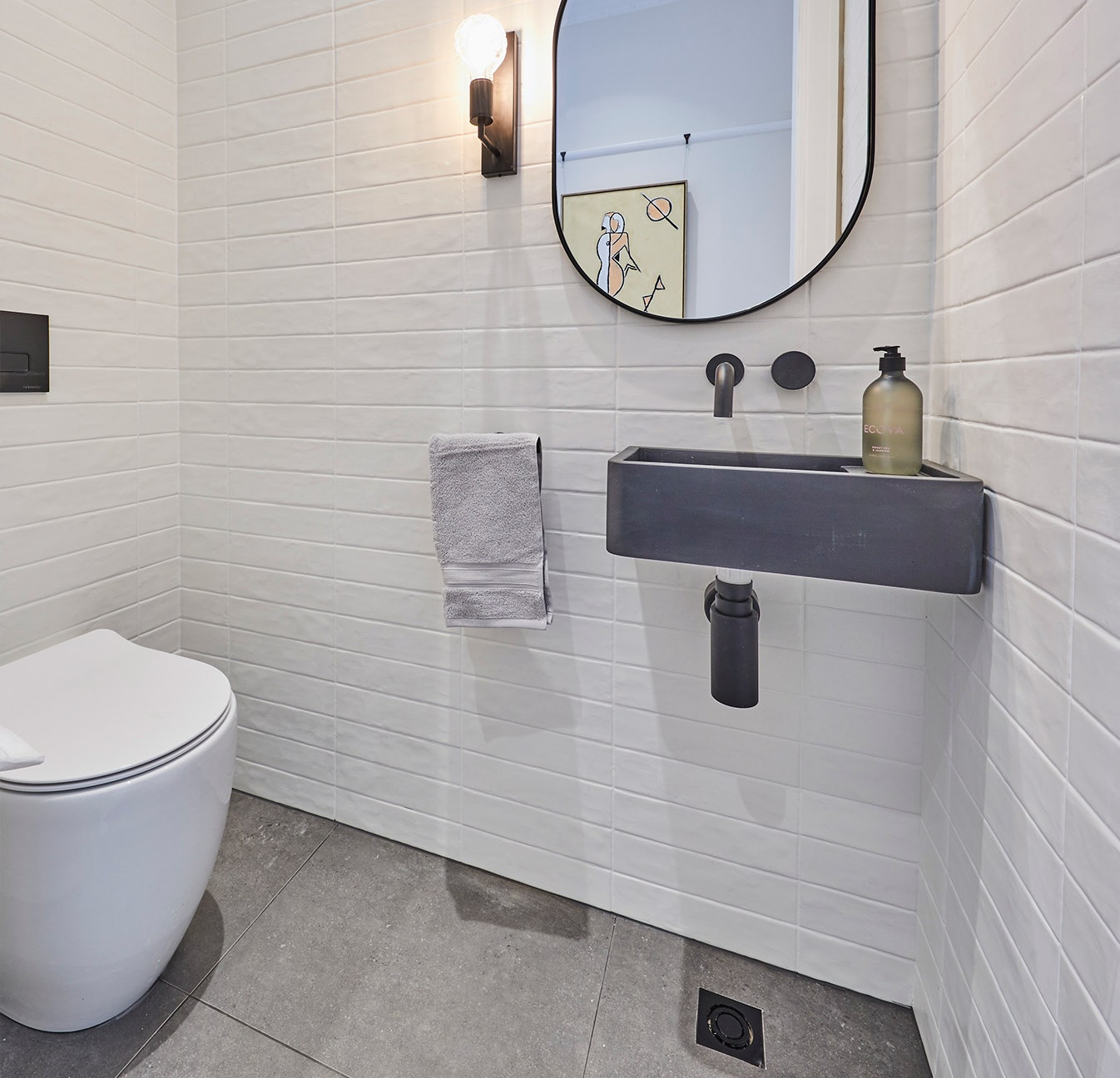 ---
Week 5: Guest Bathroom
Floor Tile: Rome Cement Shadow
Wall Tile: Antique Carrara
Feature Wall Tile: Nostalgia White Satin
Neale loved the tiles on the left-hand side of the bathroom.
"Especially when it's matte like that," he said.
Shaynna agreed, "And it's undulated and looks handmade. That soft grey grout in it really highlights it too, rather than just doing a white."
Room score: 25.5/30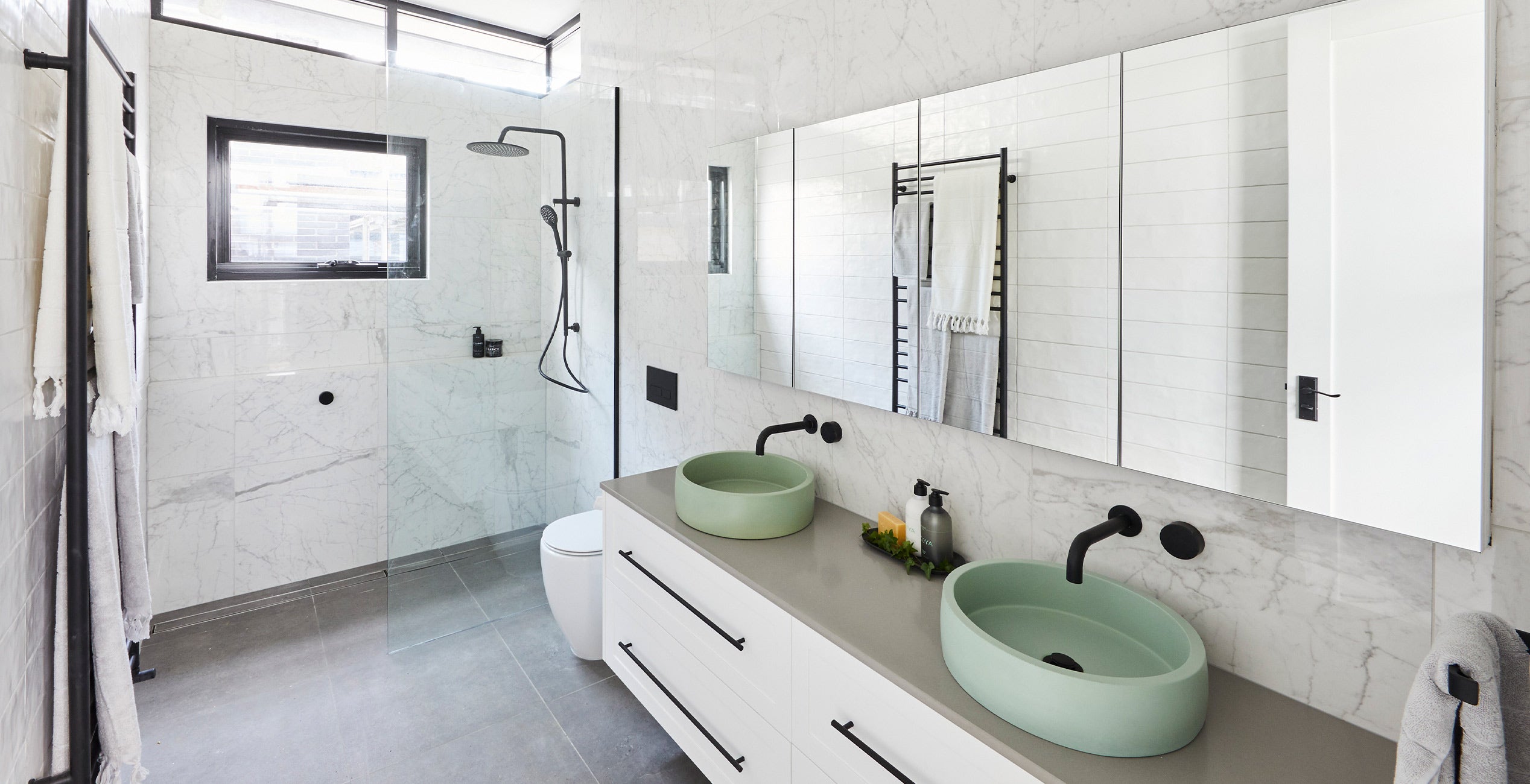 The Block shared Daniel & Jade's complete bedrooms and bathroom after a mamoth week!
---
Week 4: Master Ensuite
Floor Tile: Antique Patheon Pietra
Wall Tile: Antique Patheon Pietra Polished
Feature Wall Tile: Mosaic Fan White Gloss
The impact of the fish scale tiles hit the judges straight away and impressed Neale. "I never thought I would see as much of it as I'm seeing here. And I'm loving it."
Darren was also a fan of the unique tile choice. "They fit this period, they fit the wallpaper outside — they make perfect sense." The grey tile choice also got Darren's tick of approval. He liked the use of matte tiles on the floor. "But on the walls, they've gone with a gloss, which gives you that sexy, reflective, glossy, real sense of expense," he explained.
Room score: 28/30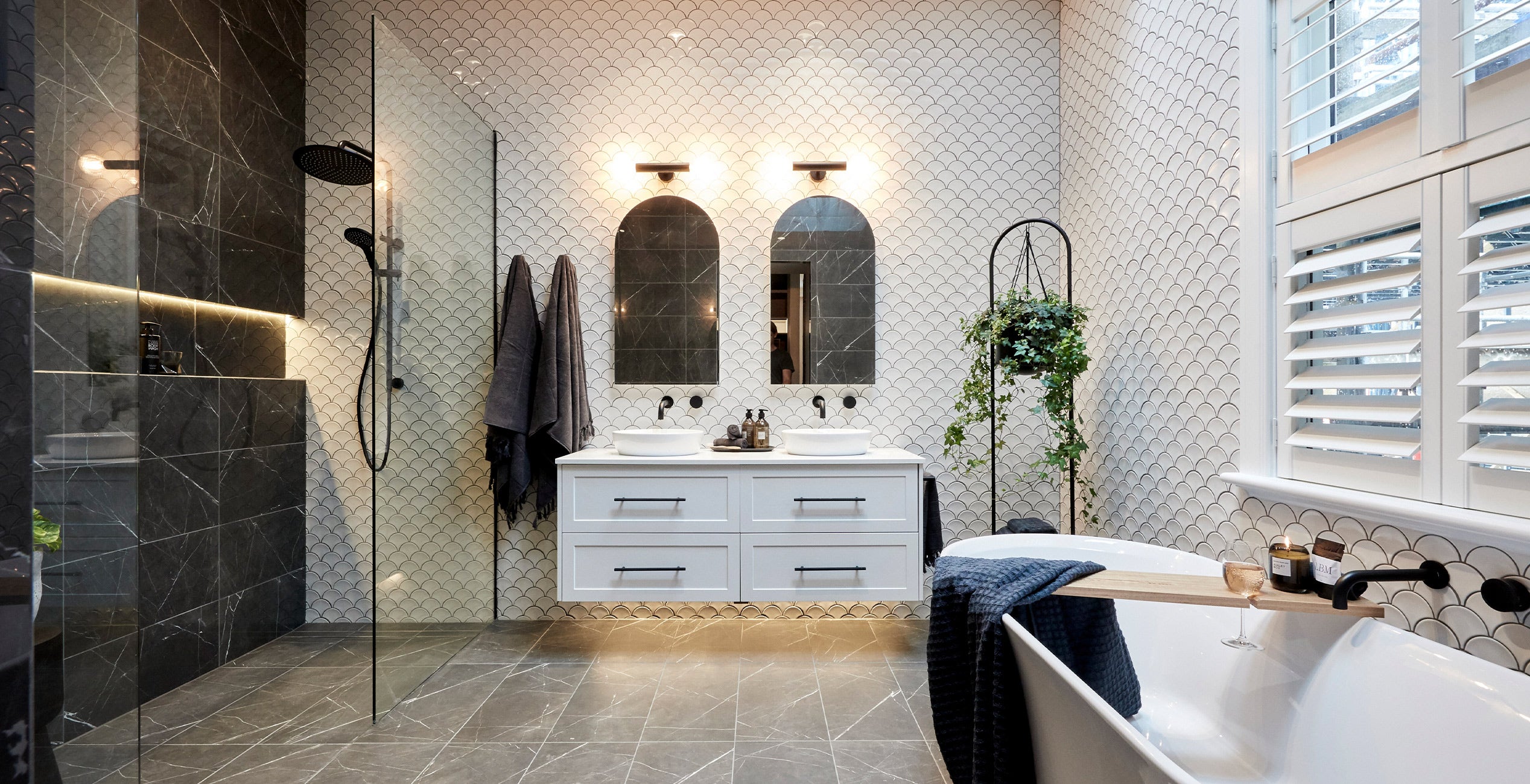 Daniel & Jade's master ensuite was a big hit on socials this week!
---
Week 2: Guest Ensuite
Floor Tile: Rome Shadow Textured
Wall Tile: Antique Carrara Polished
"There's a lot to love in here. Functionally, it works beautifully," Darren noted.
Judges weren't sure that Daniel and Jade had given the bathroom design enough of the period details to fit the brief but nevertheless said the bathroom was a functional, beautiful contemporary bathroom.
Room score: 25.5/30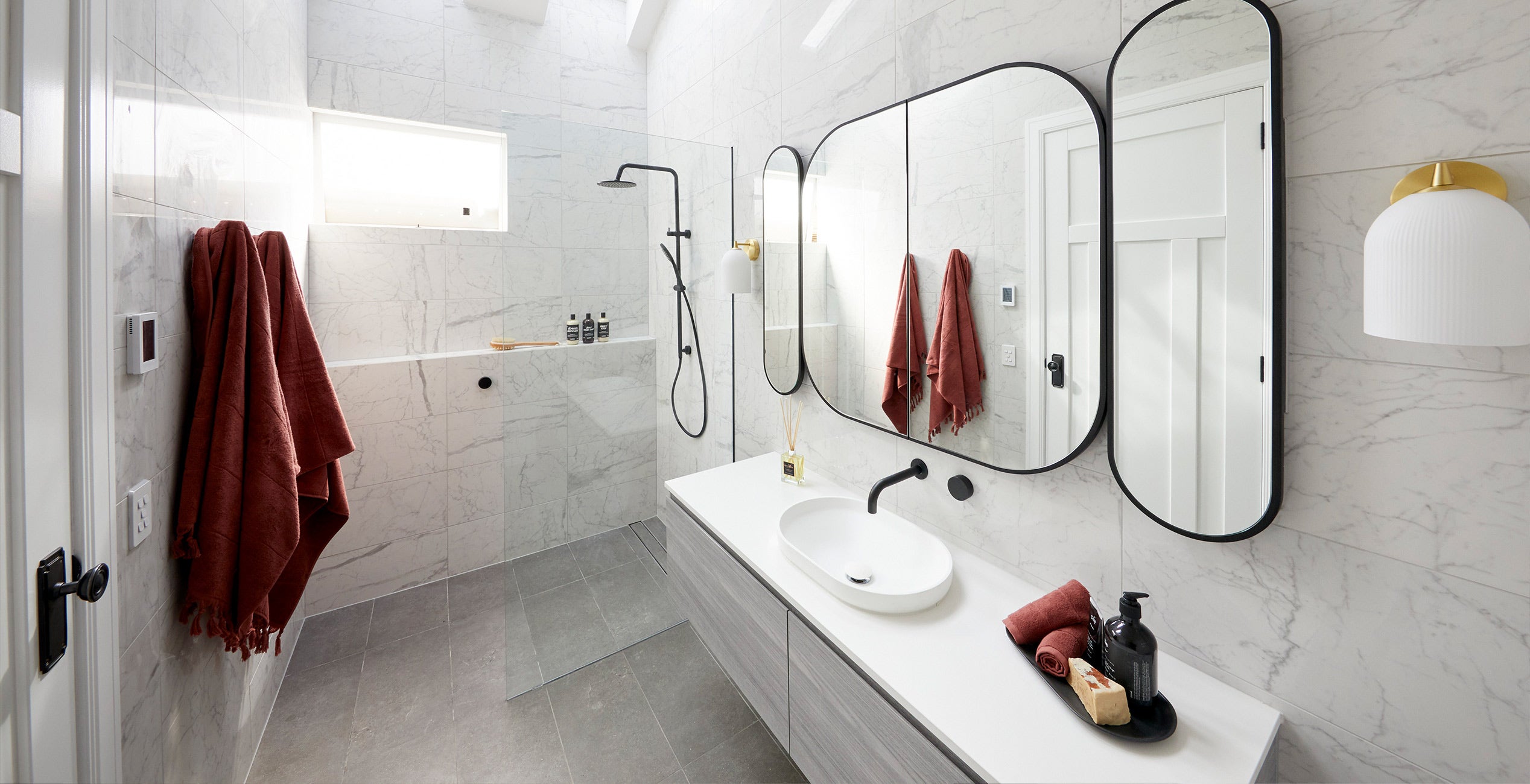 Get the look with our exclusive, Complete Bathroom Package!
We've taken the guesswork out of designing a bathroom with our Complete Bathroom Packages! Inspired by Daniel & Jade's stunning bathroom from this week, our package includes everything from the tiles and bathroomware to the vanity!