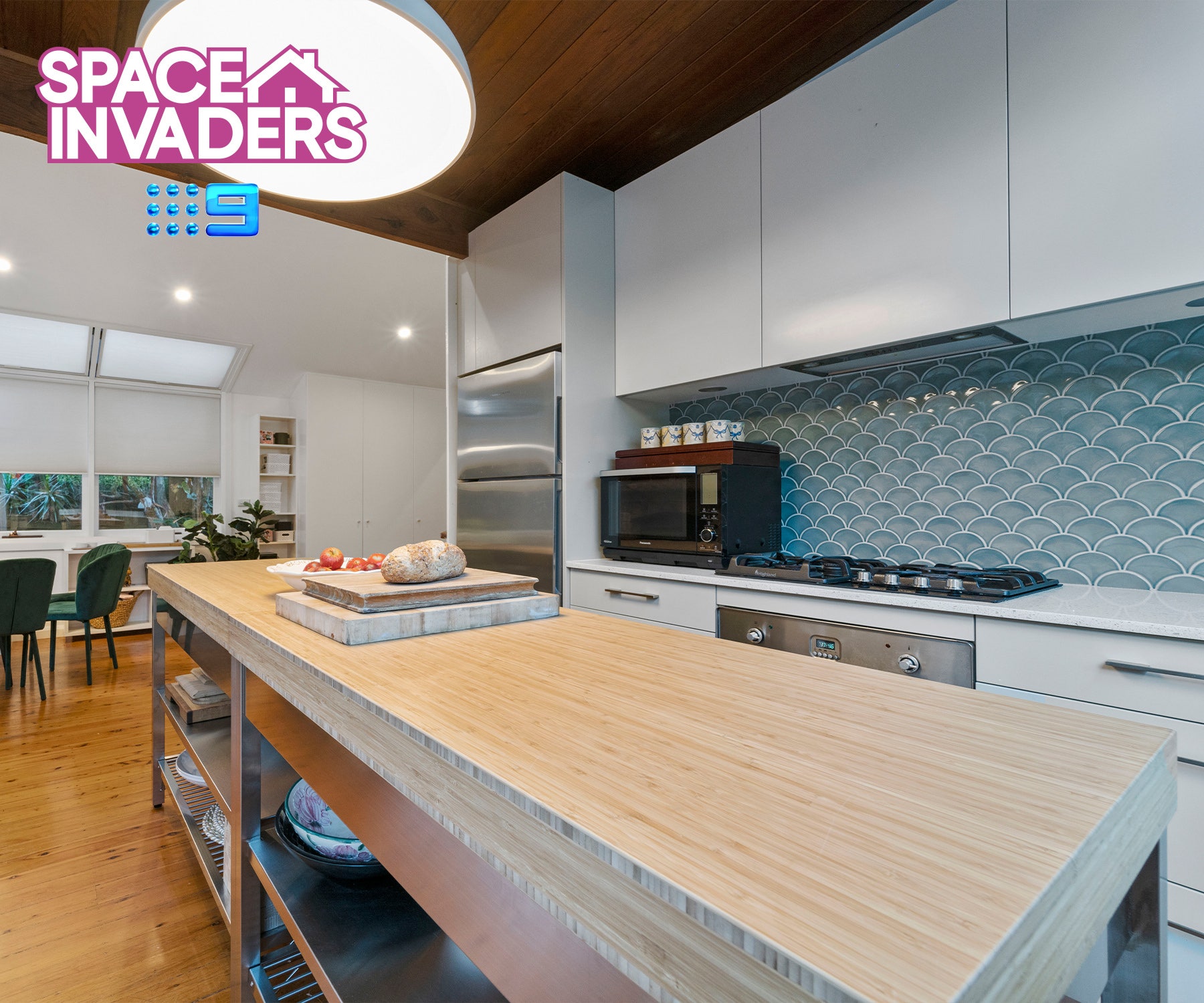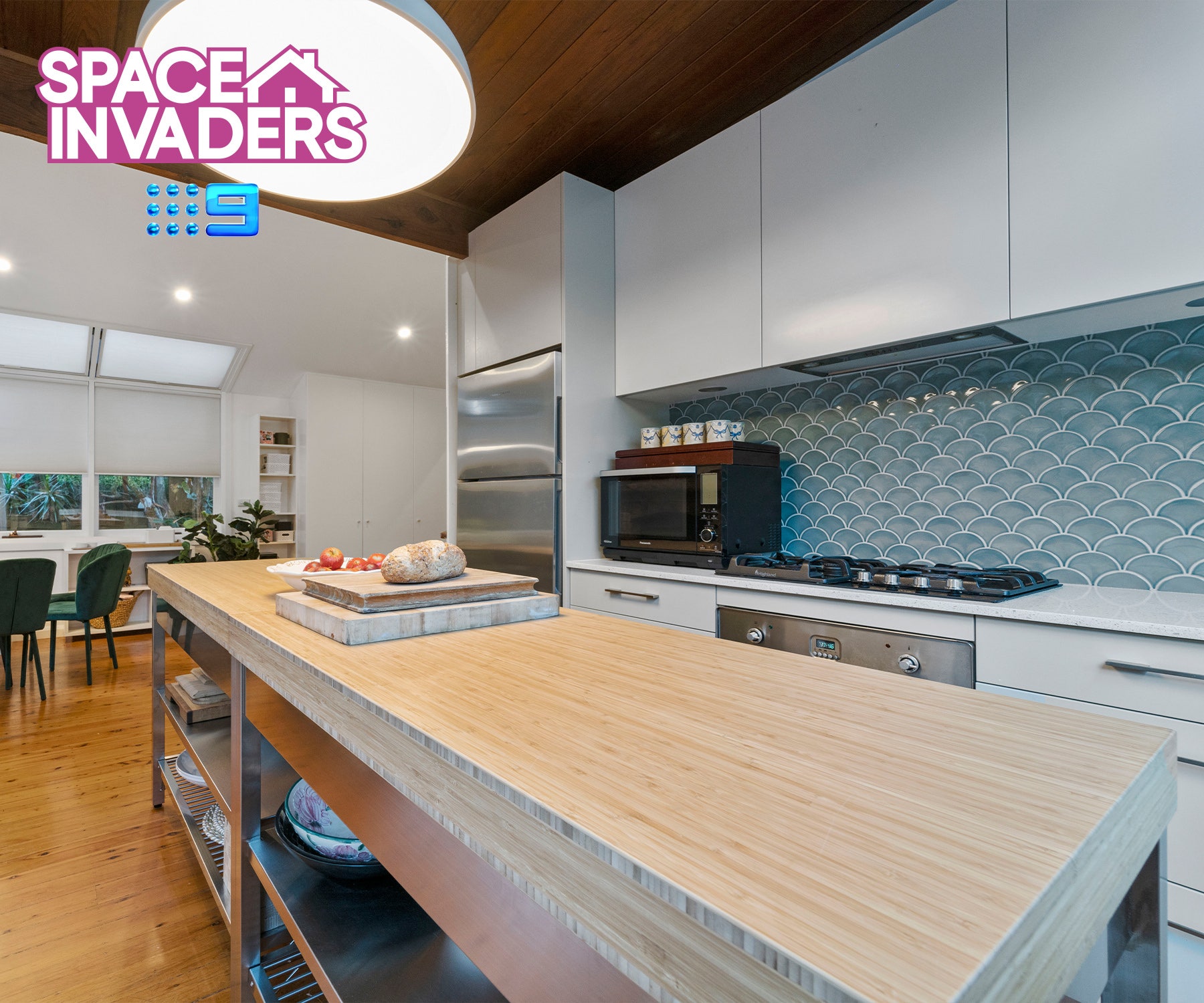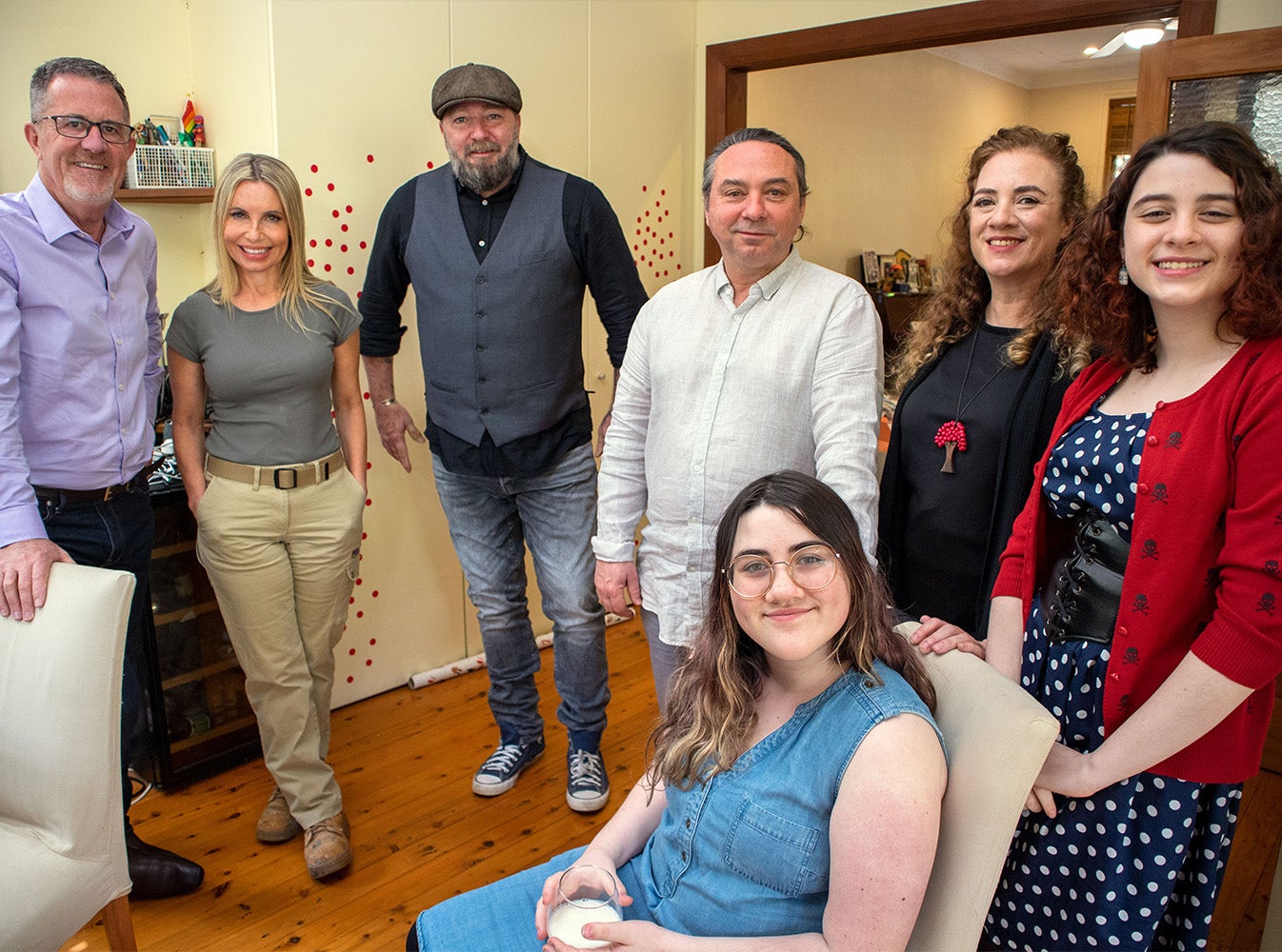 Space Invaders 2022
Carolyn's Space Invaders Experience
Carolyn shares a beautiful house with her husband Lee and daughters Ellacoco and Zahra, but it is jam-packed with stuff. The Space Invaders team; Peter Walsh, Cherie Barber and Lucas Callaghan, come to the rescue to help the family reclaim their space.
Clutter-blind Carolyn lives with husband, Lee, and their two autistic daughters, Ellacoco and Zahra, in a beautiful home that is packed to the brim with stuff, including boxes in the lounge room that remain unpacked from a move 3 years ago.
Having grown up with parents that were hoarders, Carolyn doesn't see the clutter, she simply blocks it out while the rest of the family struggle with the disorganised chaos.
It was Ellacoco who reached out to Space Invaders for help to get rid of the clutter; Peter Walsh, Cherie Barber and Lucas Callaghan came to the rescue to help the family reclaim their space.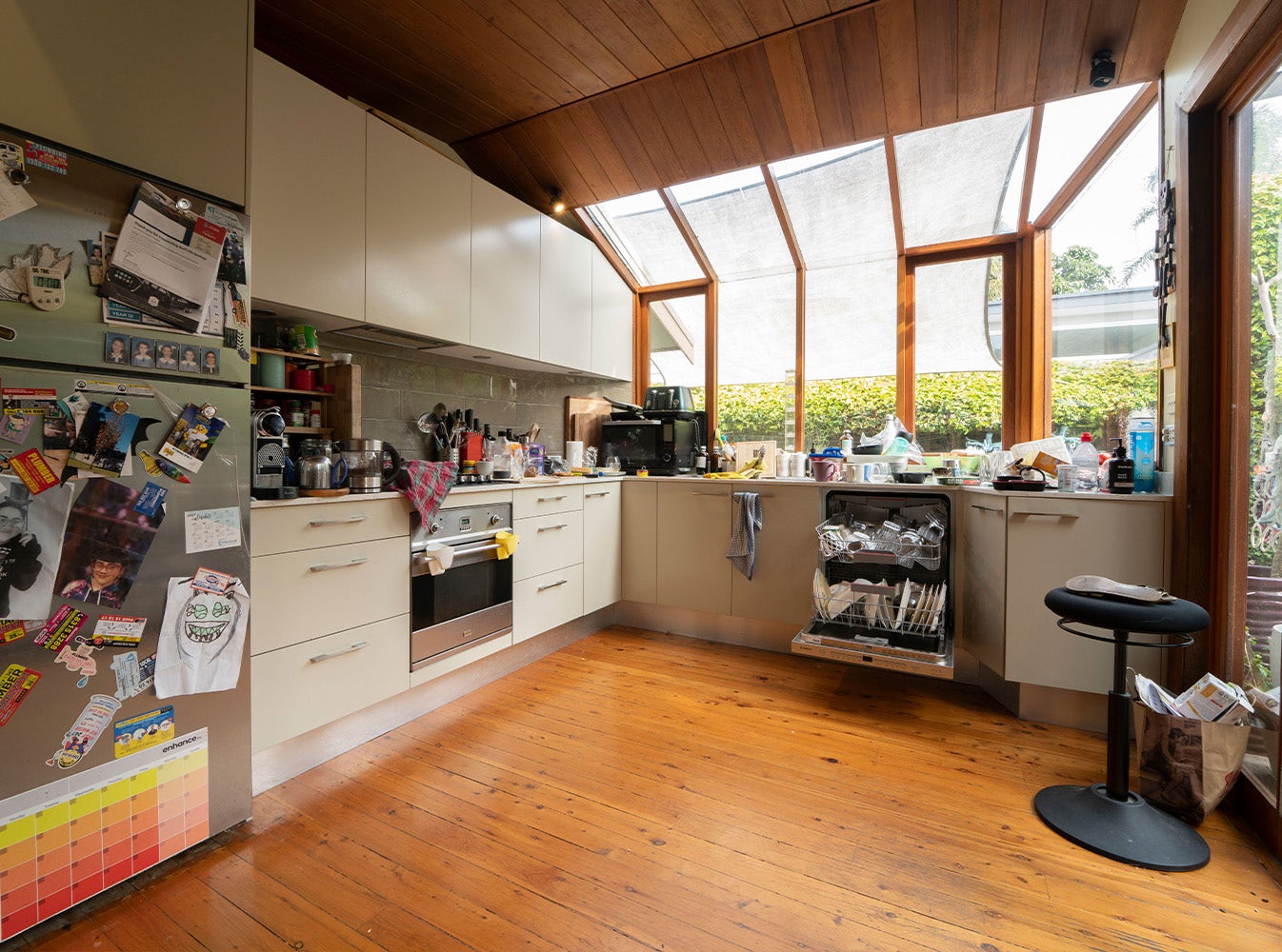 Kitchen - Before
There's barely room to prepare food or sort clean from dirty dishes in this before photo. One thing that was missing in this kitchen was more preparation space and storage. Even though the family was given more storage they still reduced the amount of stuff they owned by 76 per cent. This means the things they keep will be easier to find, organise and use.
Kitchen - After
The outdated splash-back tiles were replaced with contemporary and calming Green Gloss Concave Fan Mosaic tiles. Cherie did encounter a renovation drama though when the backing board came off with the old tiles. They were racing against the clock to get a new board in while the tiler was still on site after tiling the patio. Luckily, it was sorted in the nick of time!
Featured Tile: Mosaic Fan Concave Green Gloss (86x94) 259x273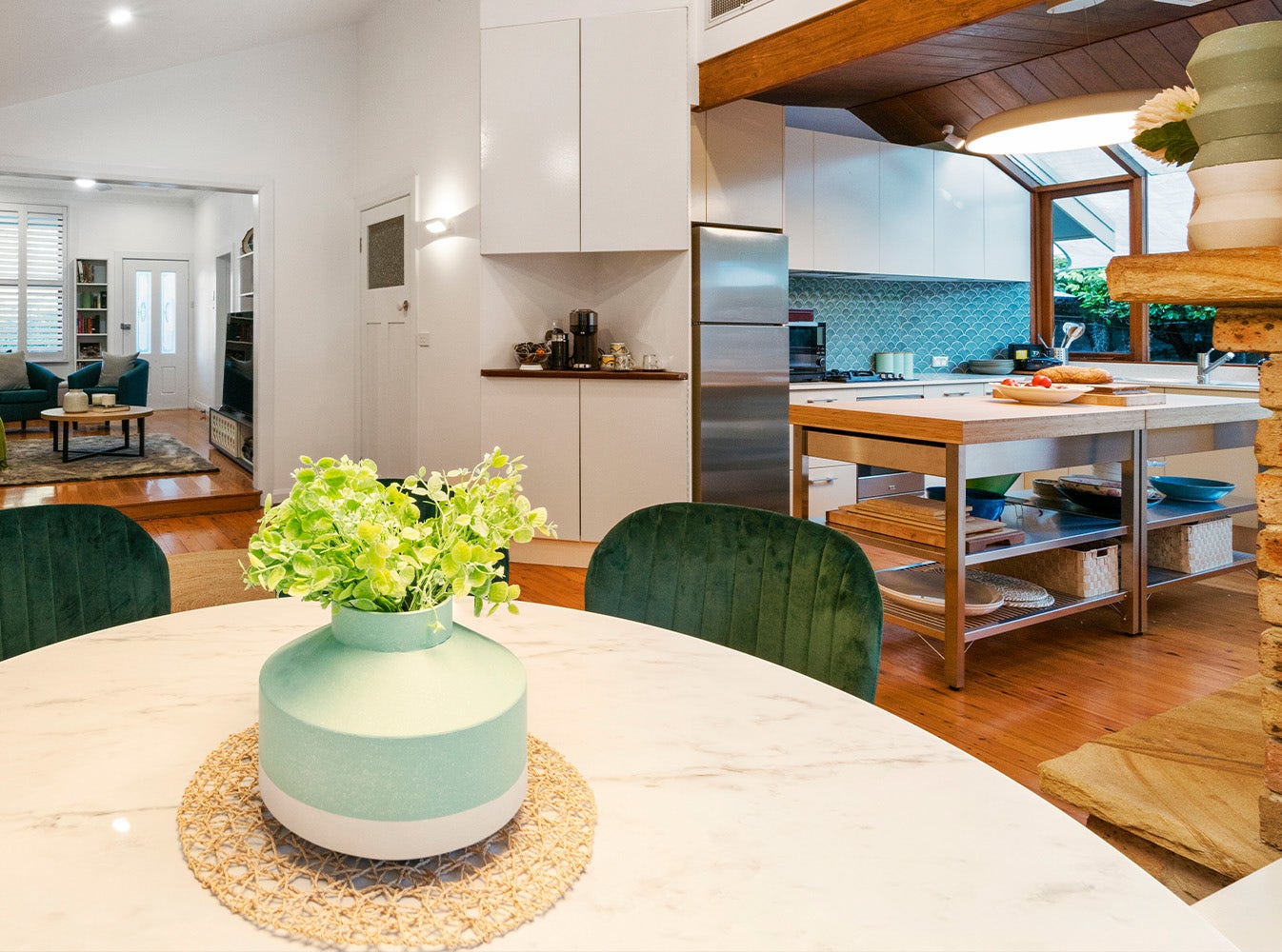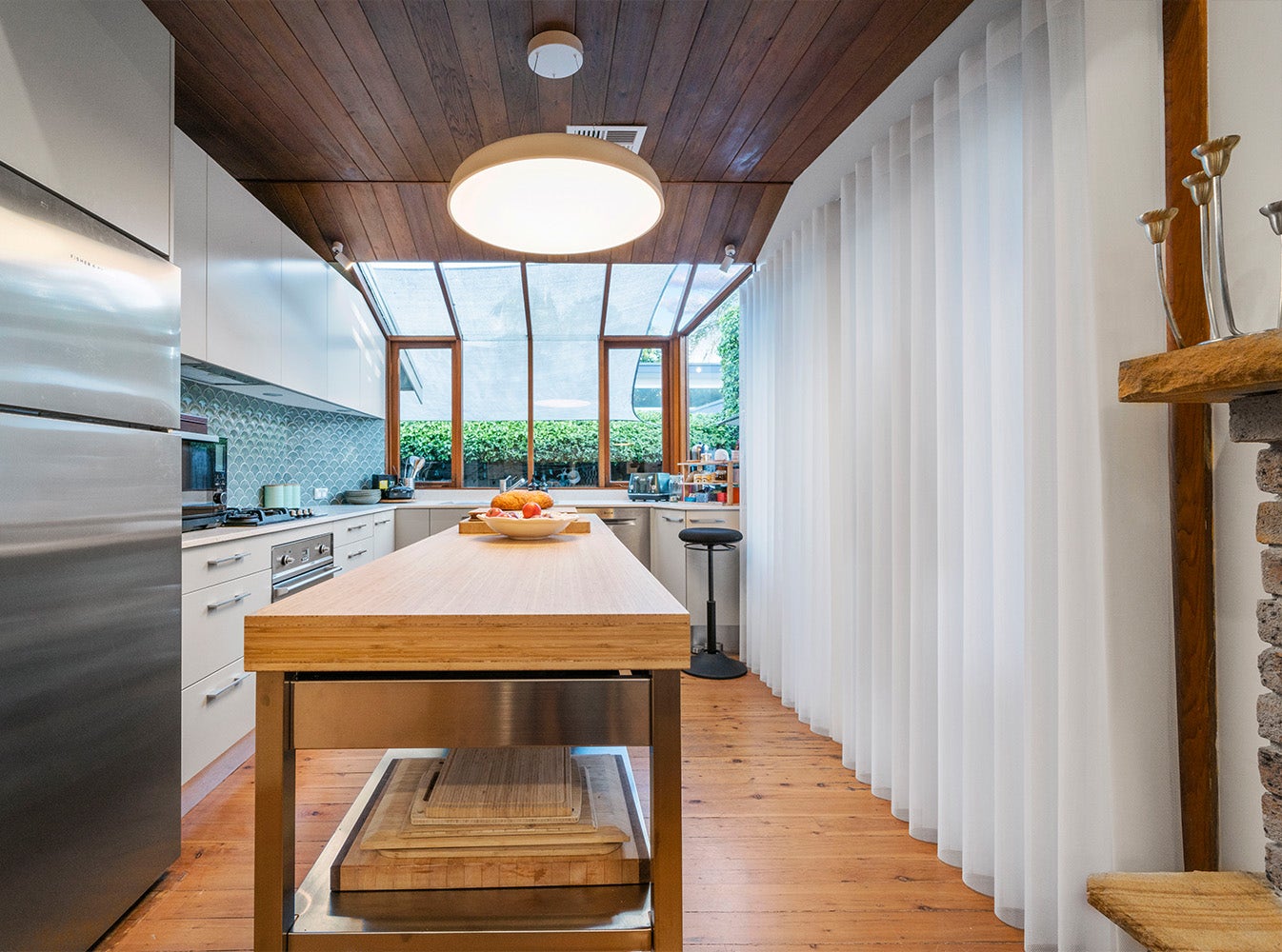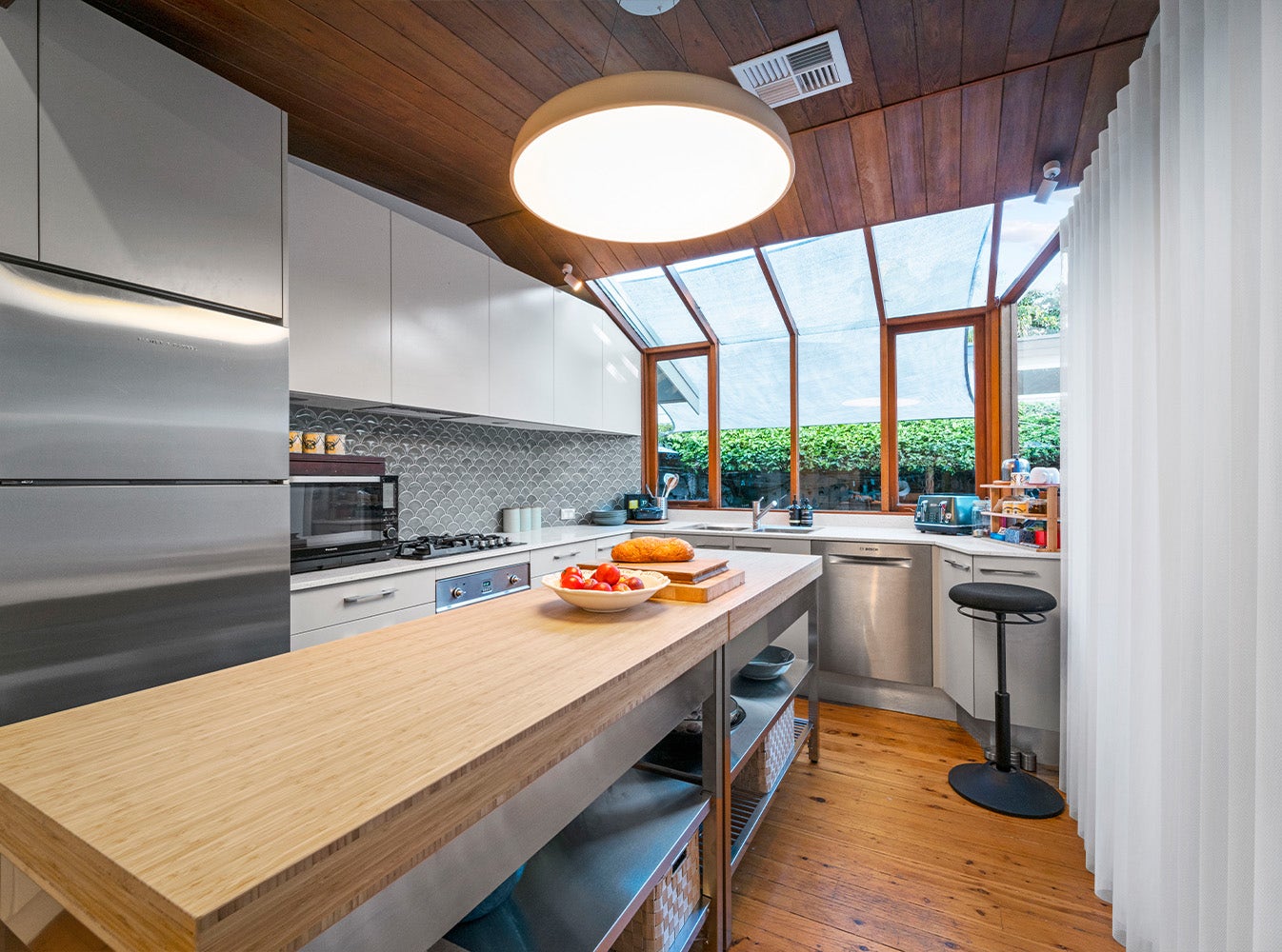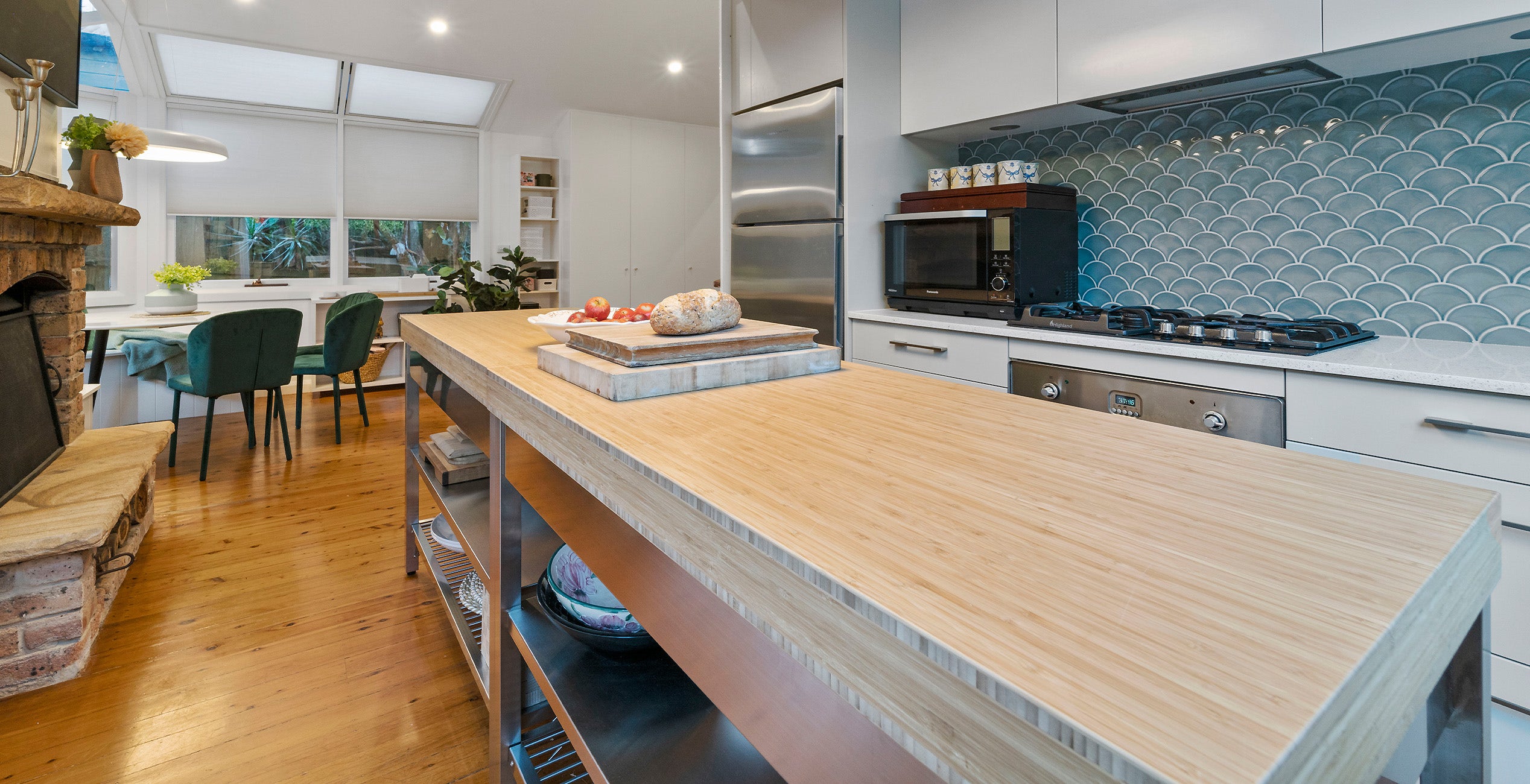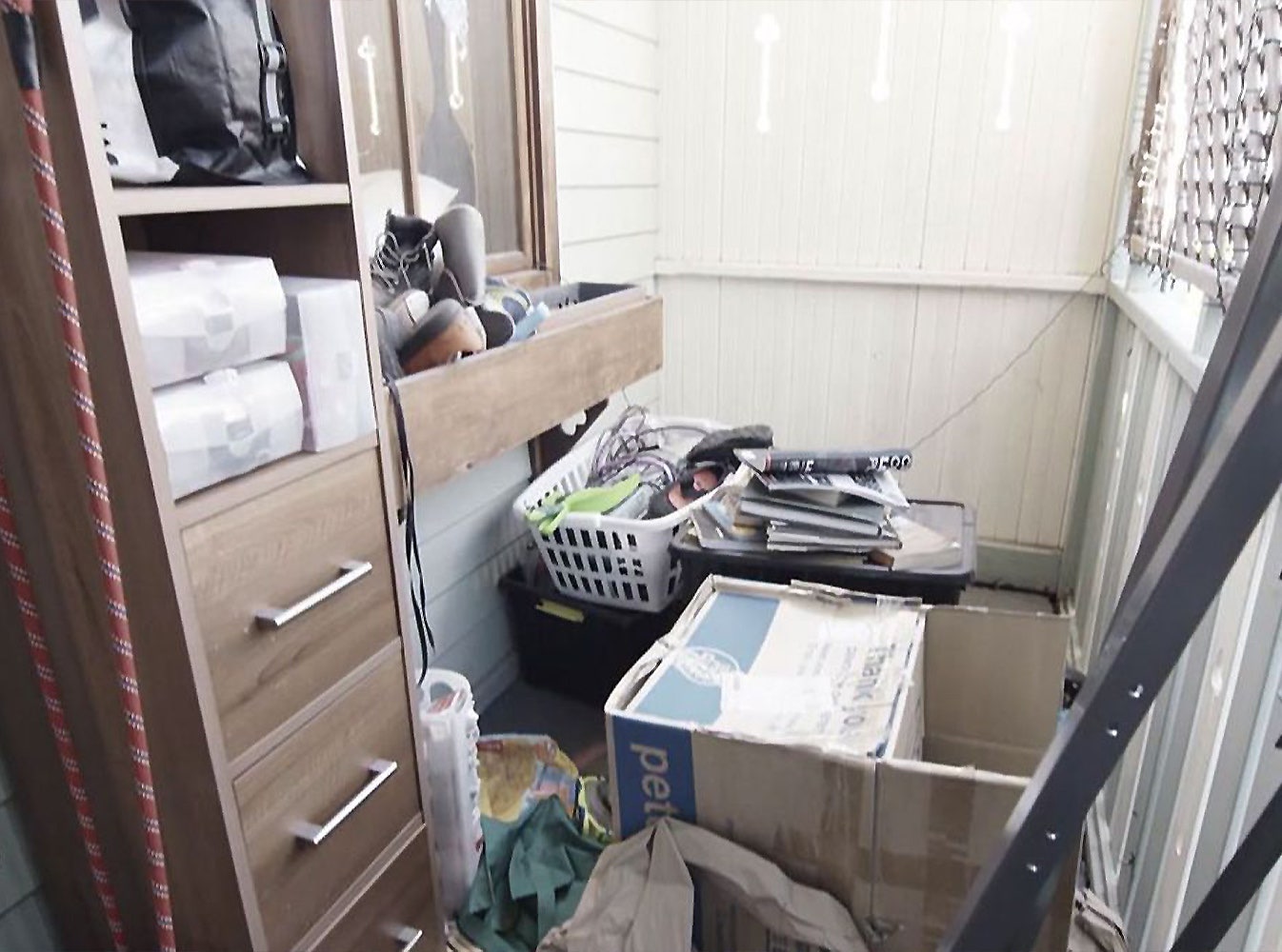 Patio - Before
The patio also got the Cherie-treatment to make the entrance to the home fitting of the spruced-up living and dining room within.
Cherie added stunning new Arcade Central Multicolour tiles, paint, plants in the windowbox and a seating area.
Patio - After
"You can actually see out," Carolyn said of the new space.
"The team is so amazing to have been able to have listened to what we needed and reflect it back to us in an even better way. Moving forward the girls are going to be much calmer in this environment. I can't tell you how extraordinary it's going to be for us as a family to live in what I now think is a new place."
Featured Tile: Arcade Central Multicolour GL-Vit 316x315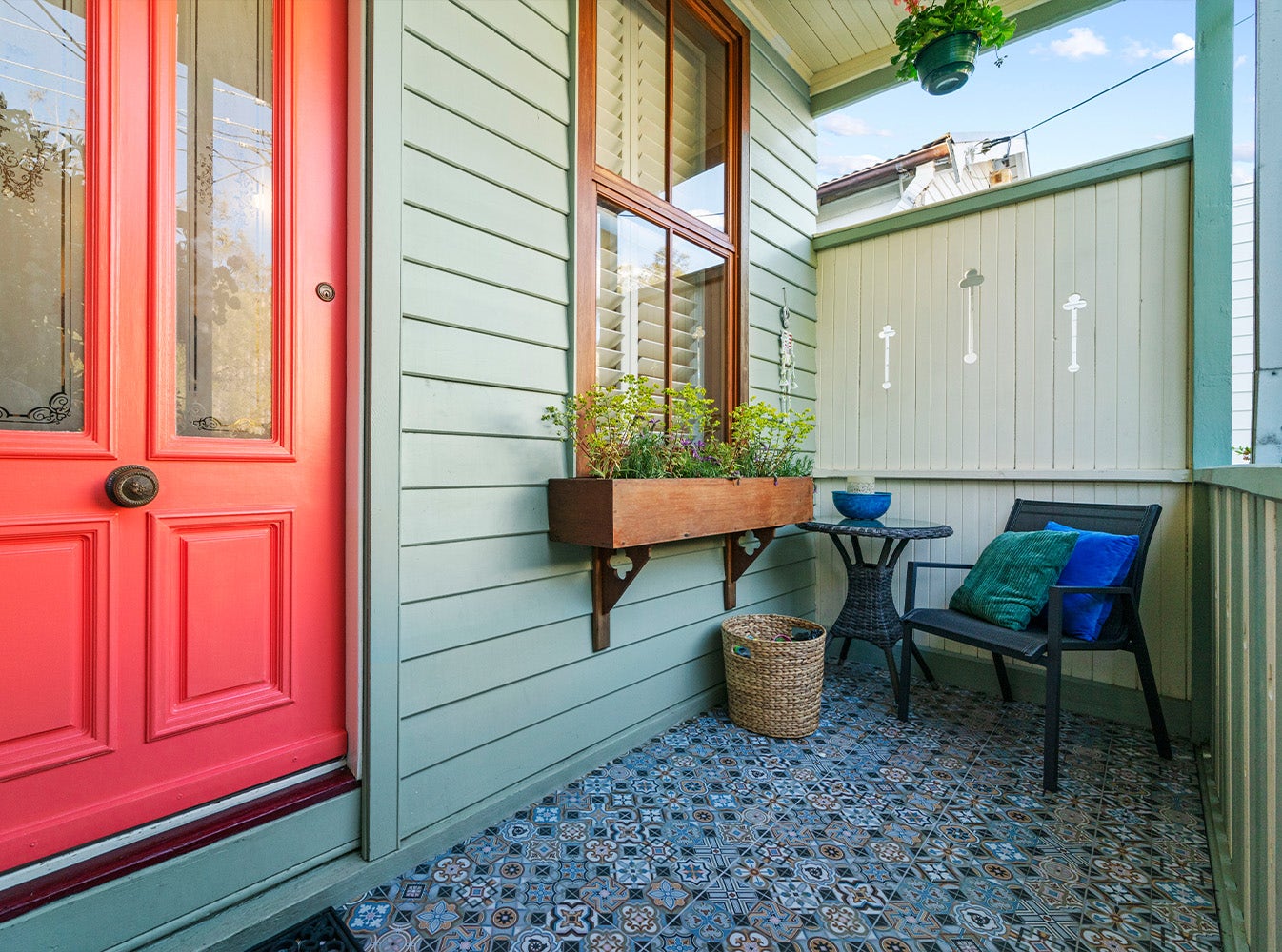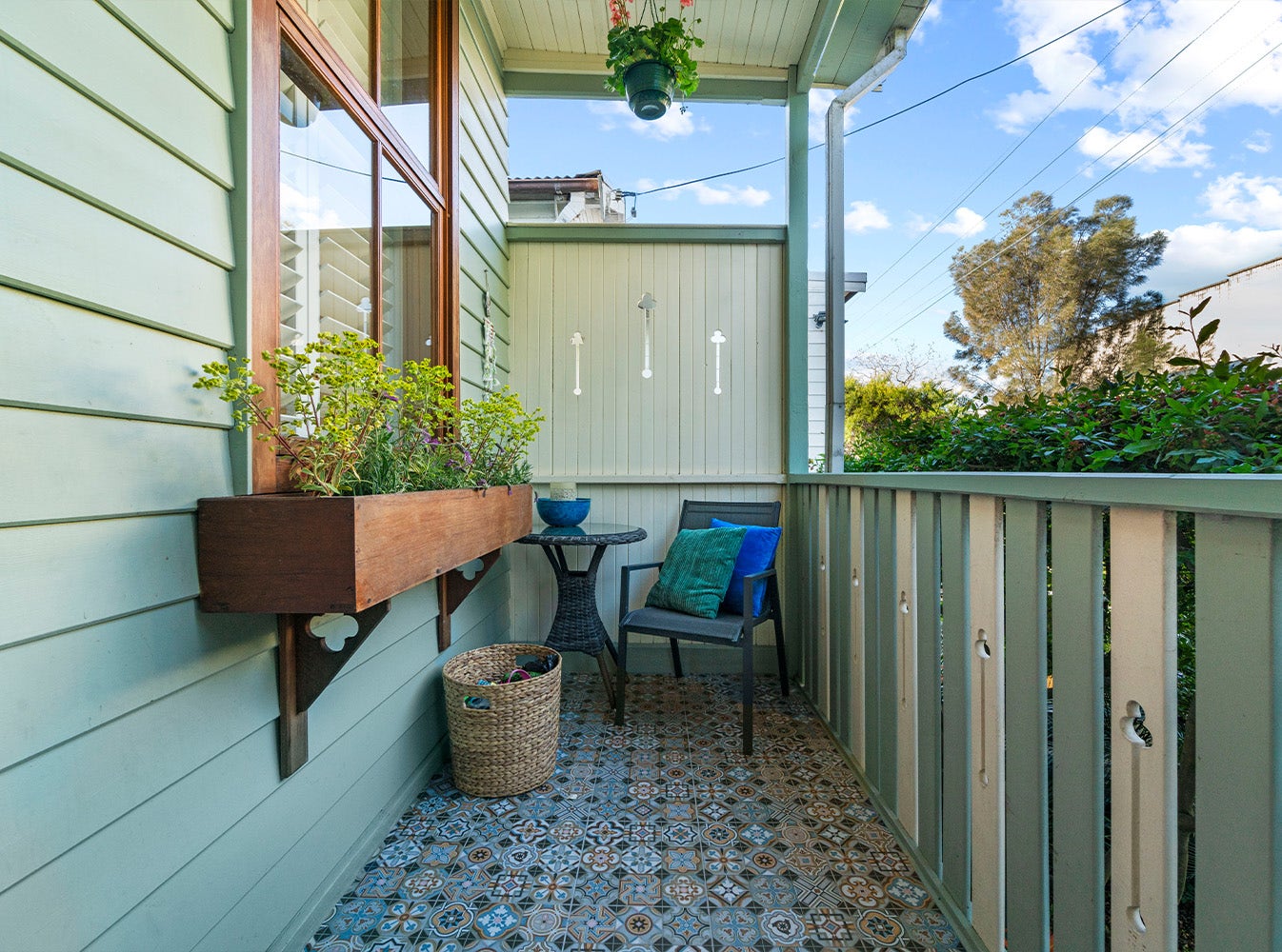 Catch up on the transformation of Carolyn's house
Cherie Barber chose some gorgeous splashback tiles!
Check out these highlights of other amazing transformations - clutter was their enemy until the Space Invaders team saved the day!