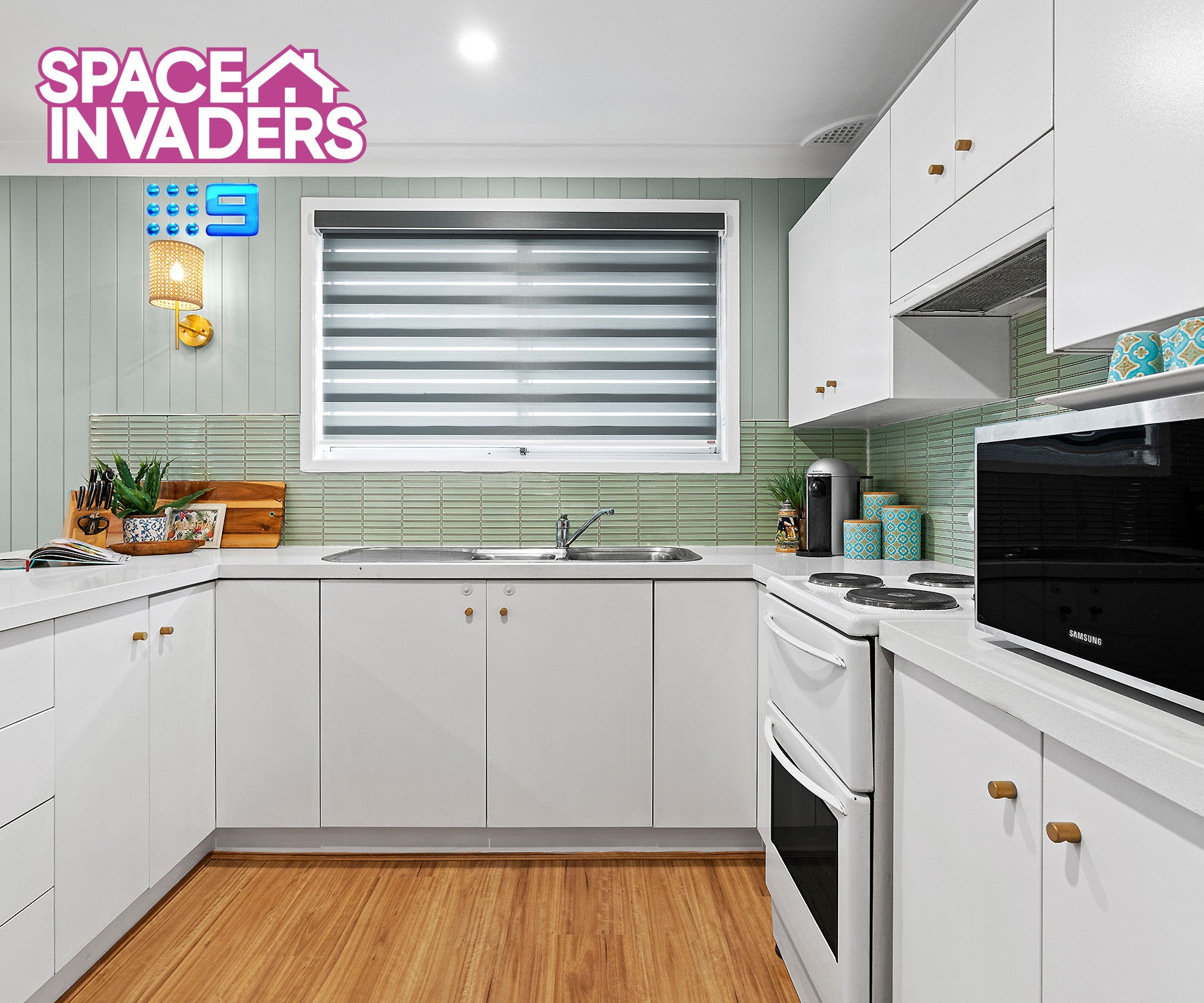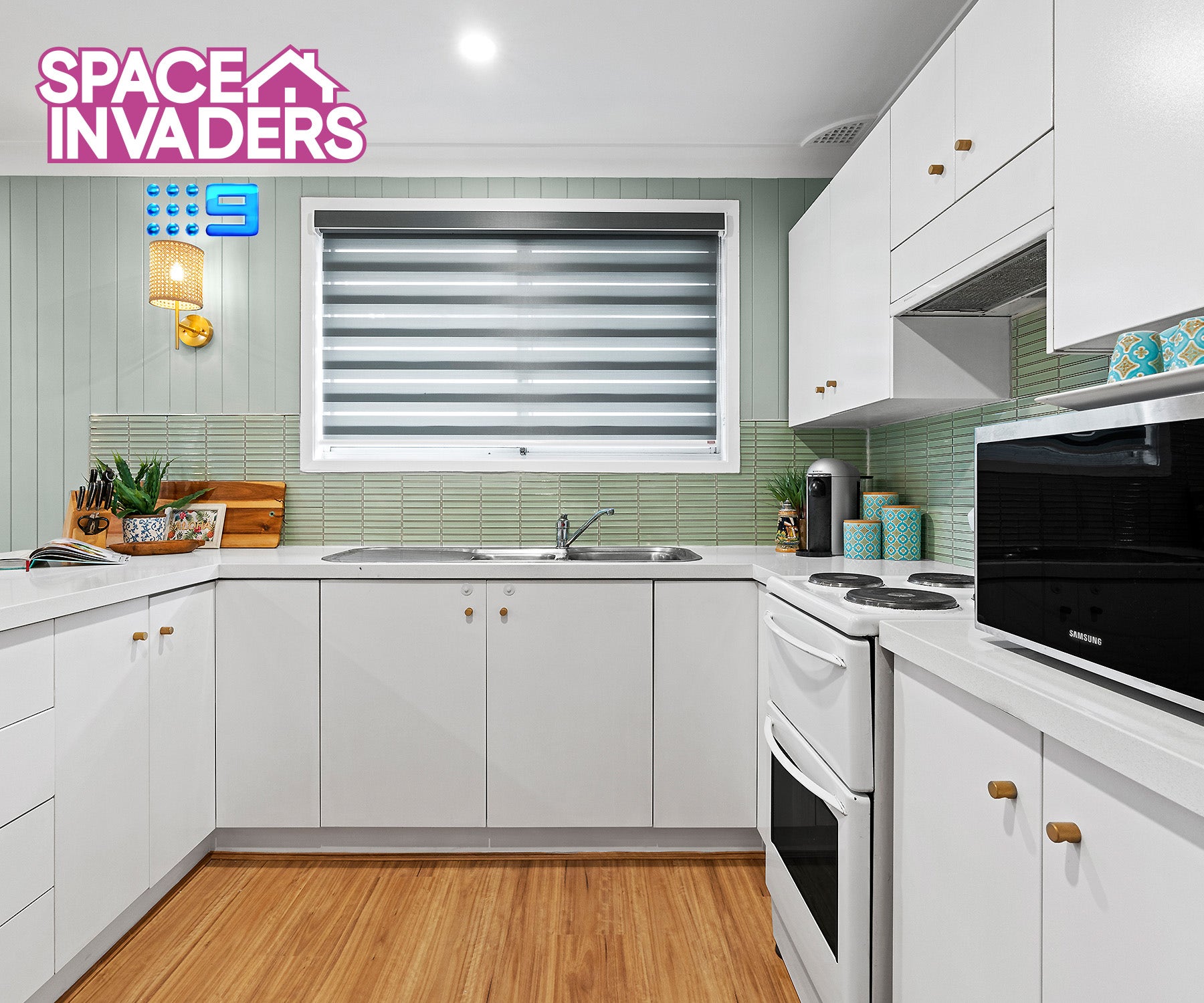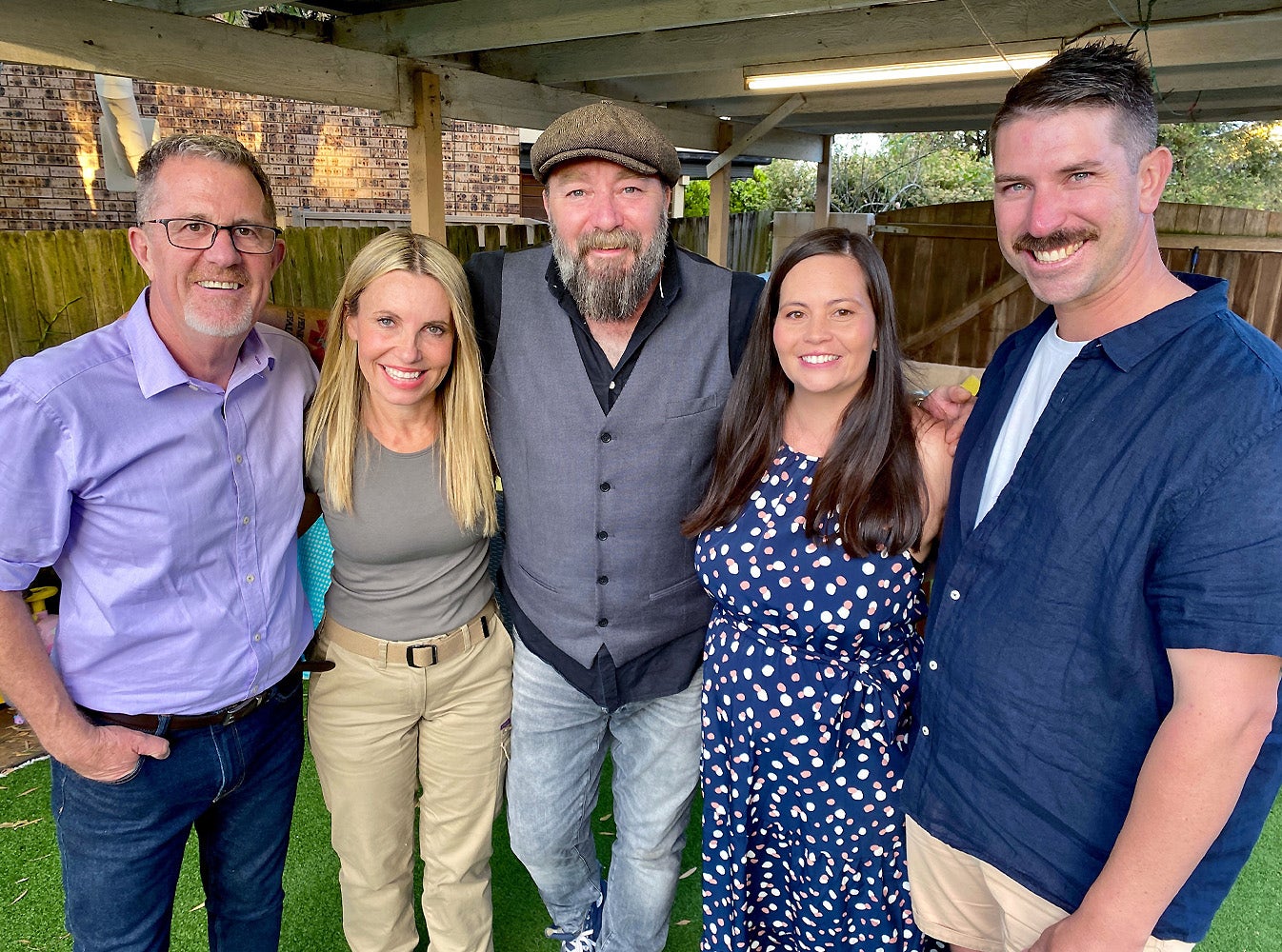 Space Invaders 2022
Caroline and Adrian's Hawaiian themed makeover
Caroline and Adrian are finding it hard to cope with the overwhelming amount of clutter in their house. The Space Invaders team; Peter Walsh, Cherie Barber and Lucas Callaghan, come to the rescue to help the family reclaim their space.
Caroline and Adrian are finding it hard to cope with the overwhelming amount of clutter in their house.
The clutter started building to an unmanageable level after their daughter Ayla was born. The birth was quite traumatic and Caroline ended up experiencing post-natal depression leaving her with little time for anything other than getting through the day. Now the clutter is so bad Caroline and Adrian can't even sleep together in their bed, which is covered with clothes. And Caroline has stopped inviting people over because she's too embarrassed.
But the Space Invaders team has arrived to get Caroline and Adrian back on track. Decluttering expert Peter Walsh is there help the pair cut down their clutter and help Caroline break through her insecurities.
Then renovation queen Cherie Barber will transform the kitchen, living room and bedrooms into functional spaces that help the family relax and enjoy their home together.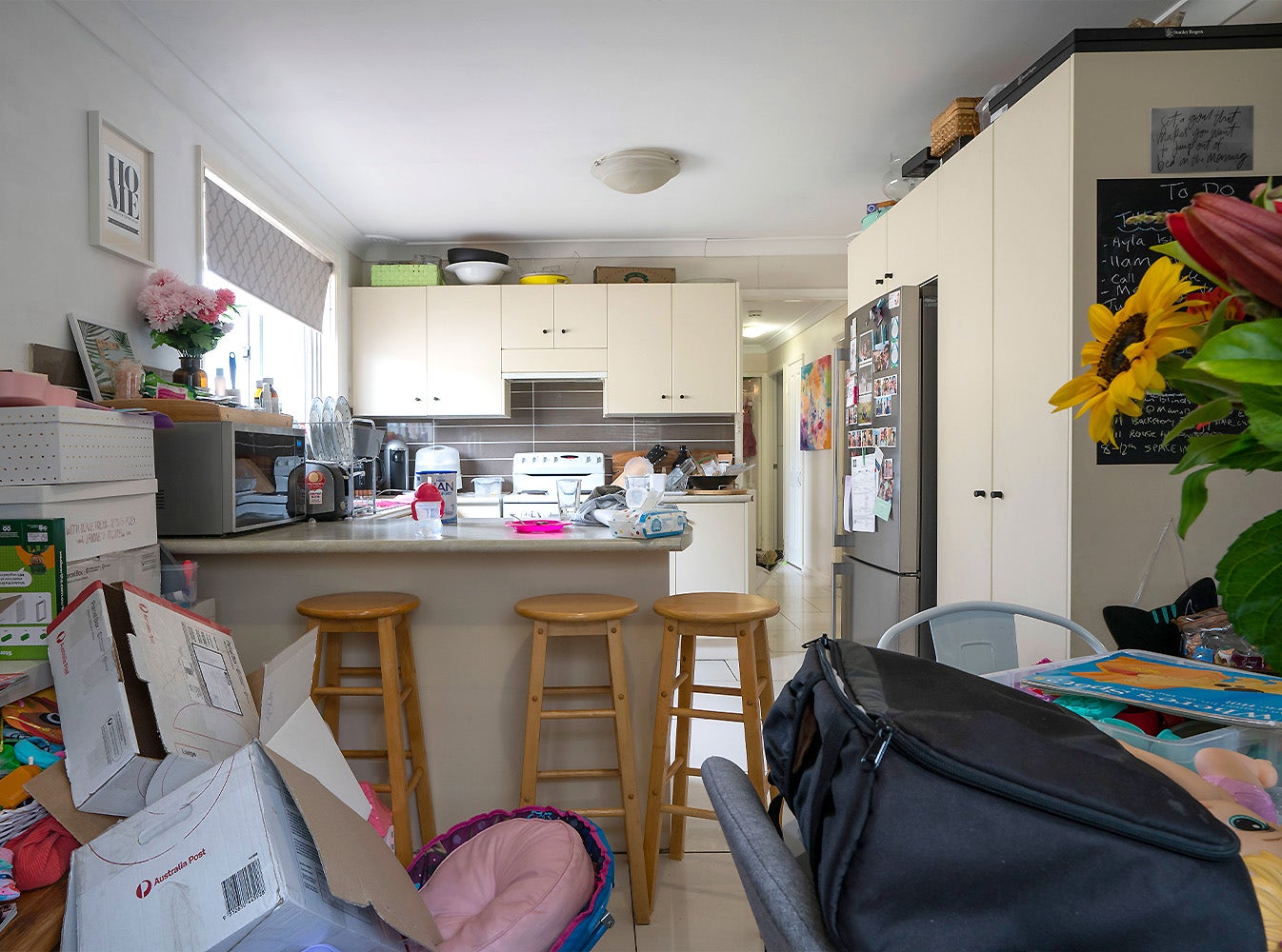 Kitchen - Before
Peter's mission was to get Caroline and Adrian back to where they were before they had children, and back in their bed together. First they had to confront and cull their clutter in a warehouse.
Once the clutter was out of the house Cherie realised every room "was in desperate need of attention". That meant she decided to makeover the entry, dining area, living room, kitchen, master bedroom, Ayla's bedroom and baby Austin's nursery. "It's going to be the biggest renovation we've ever attempted," she said.
Cherie found inspiration for the interior design in photos of Caroline and Adrian in Hawaii.
Kitchen - After
Cherie replaced the kitchen splashbacks with a gorgeous green tile that helped give the home a Hawaii vibe. The laminate benchtops were replaced with granite and she opted for new blinds that let light in and provide privacy.
The transformed kitchen is now a refreshing and inviting space the couple will enjoy preparing meals in. "It's everything I've ever wanted — thank you. I'm going to be so proud to show everybody and have people over. It's going to change our lives," Caroline said of the renovation.
Featured Tile: Ignition Mint GL-Porc Embossed Gloss (145x22) 293x297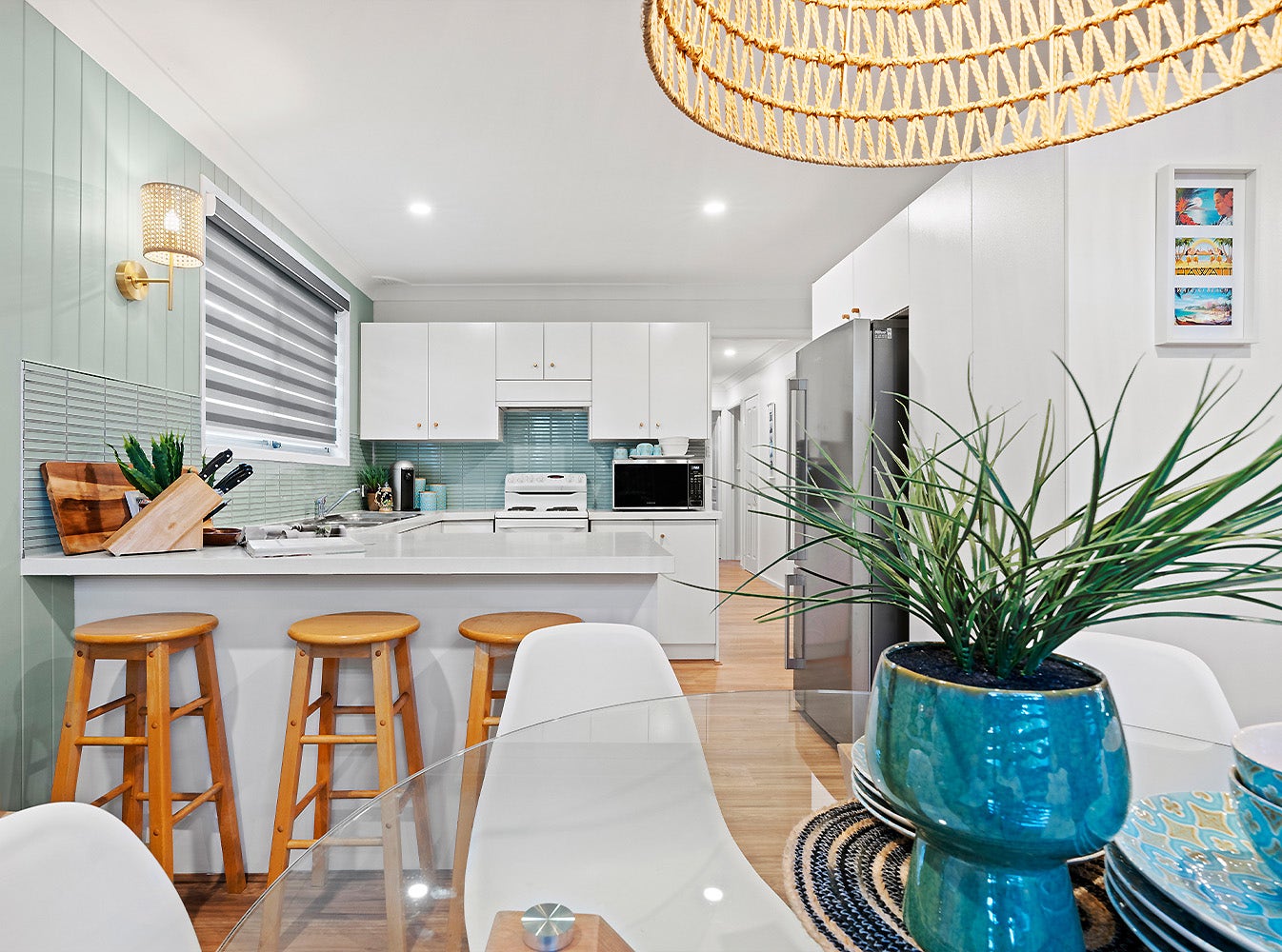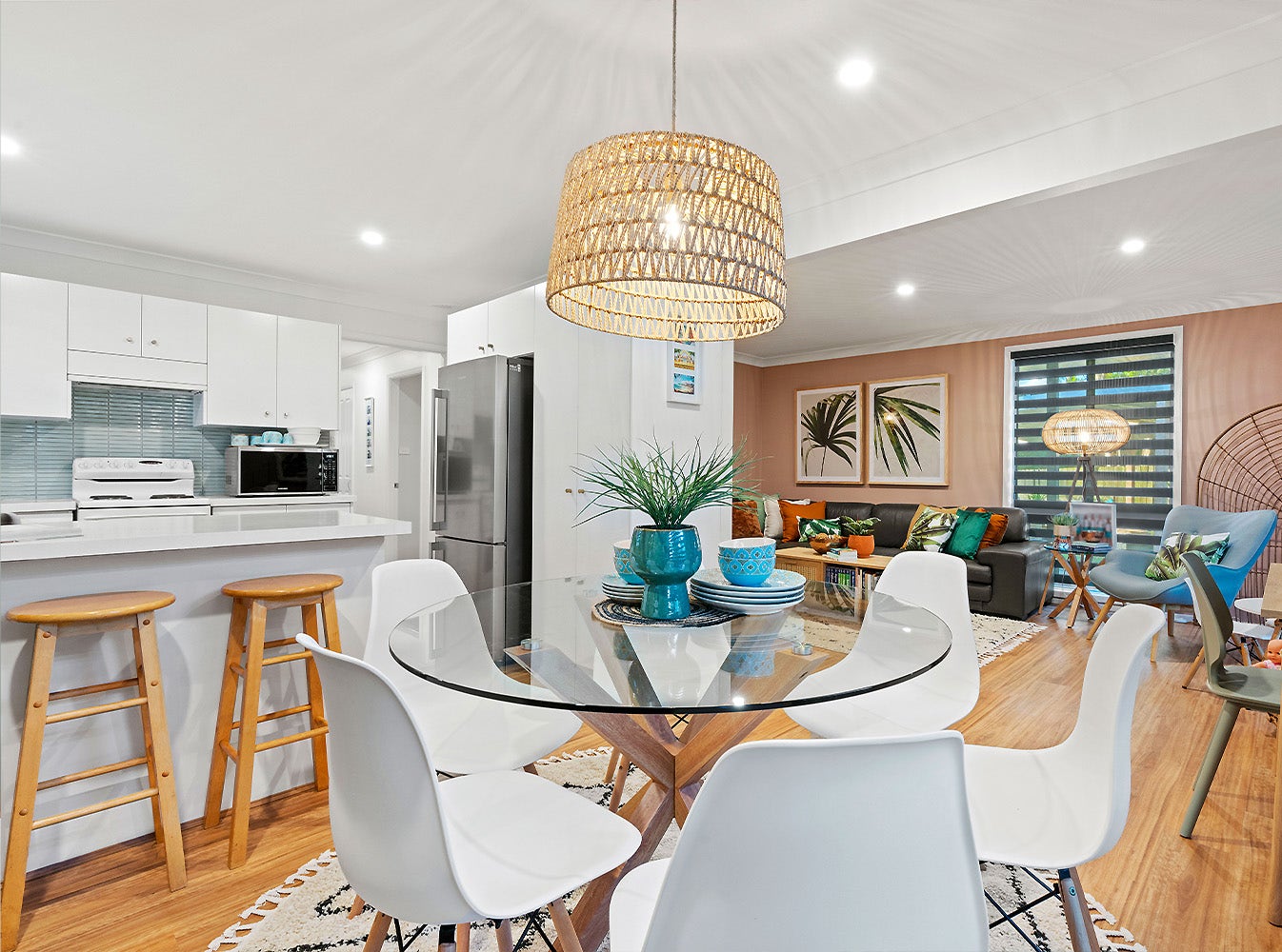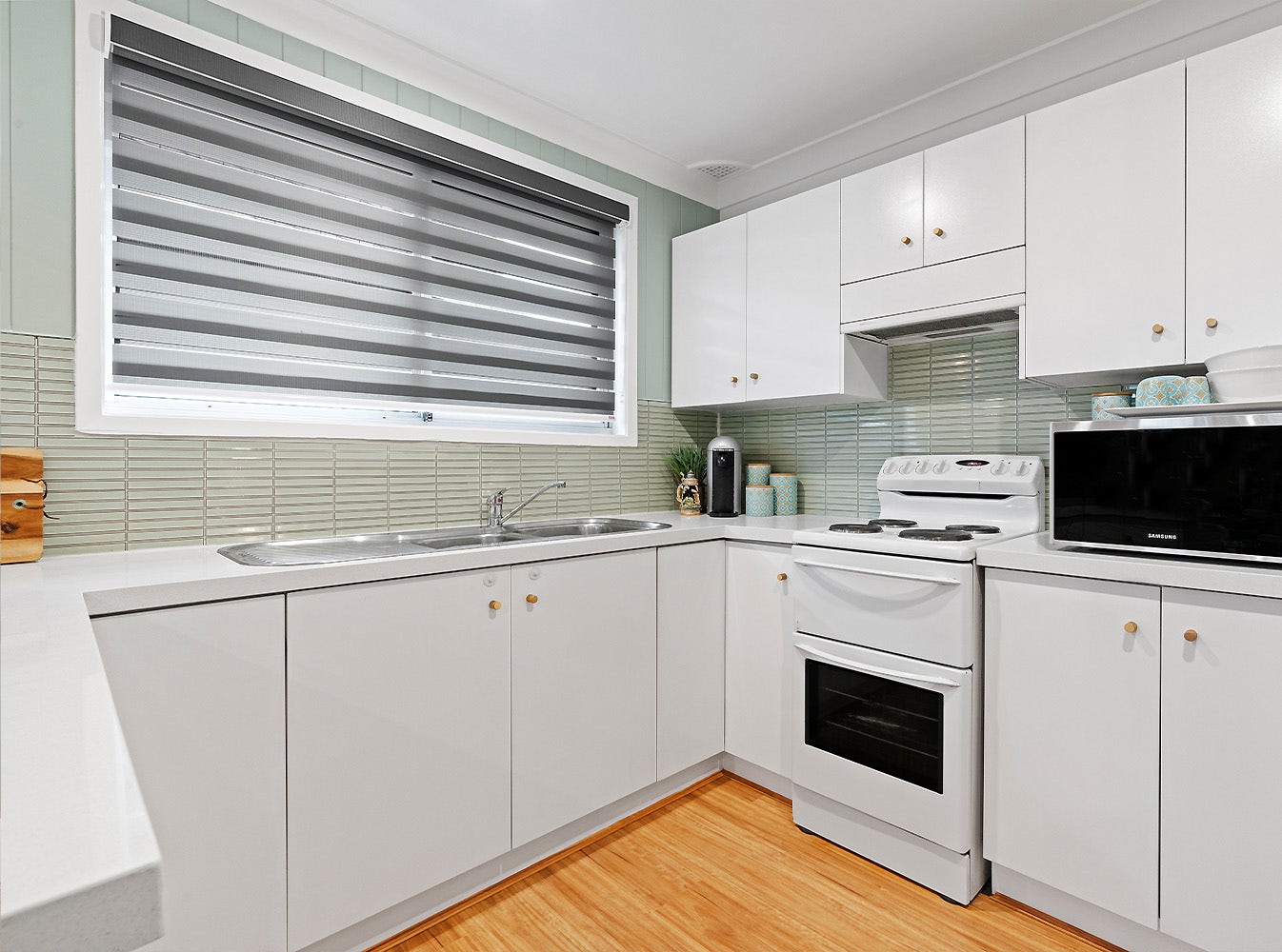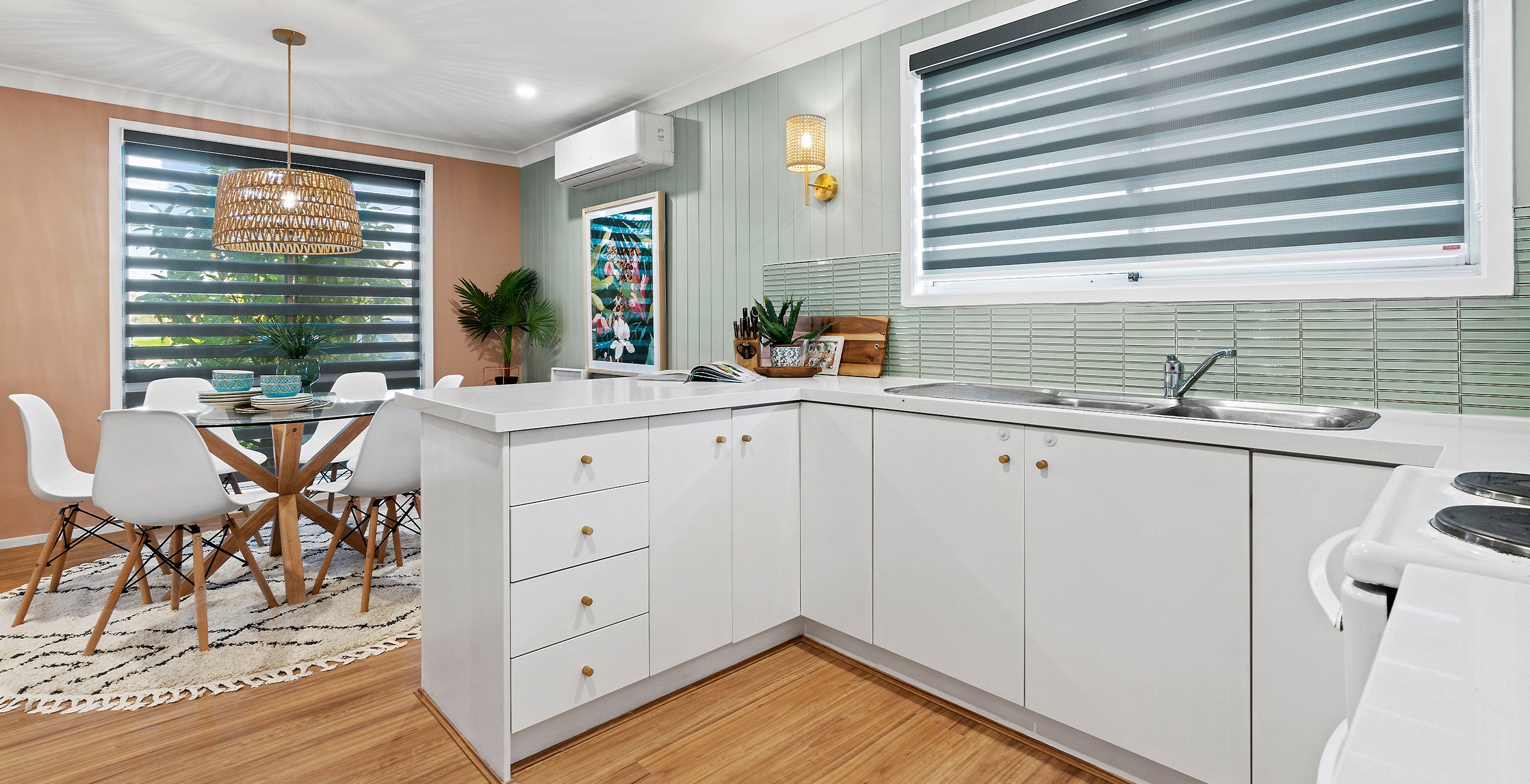 Catch up on the transformation!
Cherie Barber's reno - Before & After!
Check out these highlights of other amazing transformations - clutter was their enemy until the Space Invaders team saved the day!