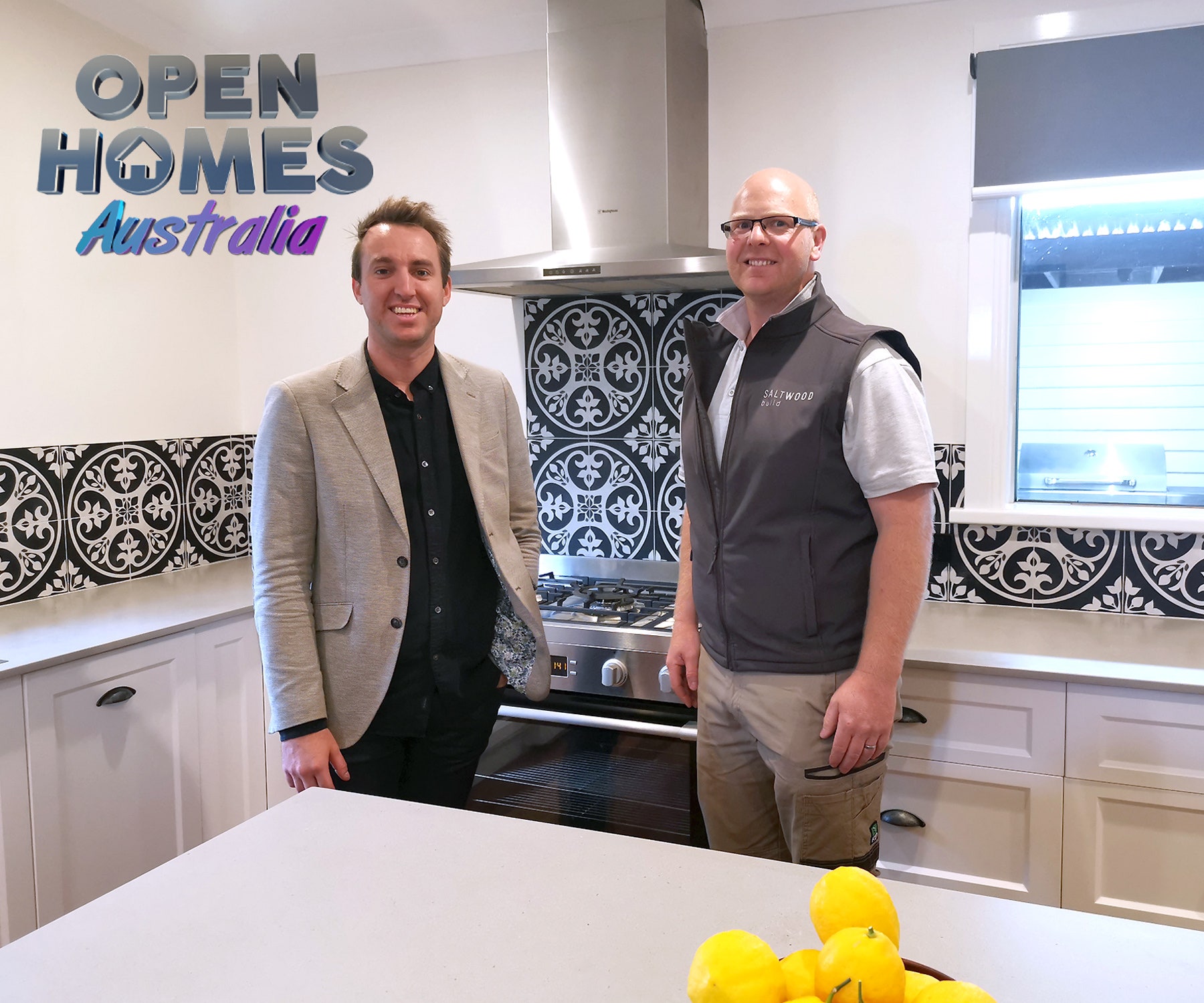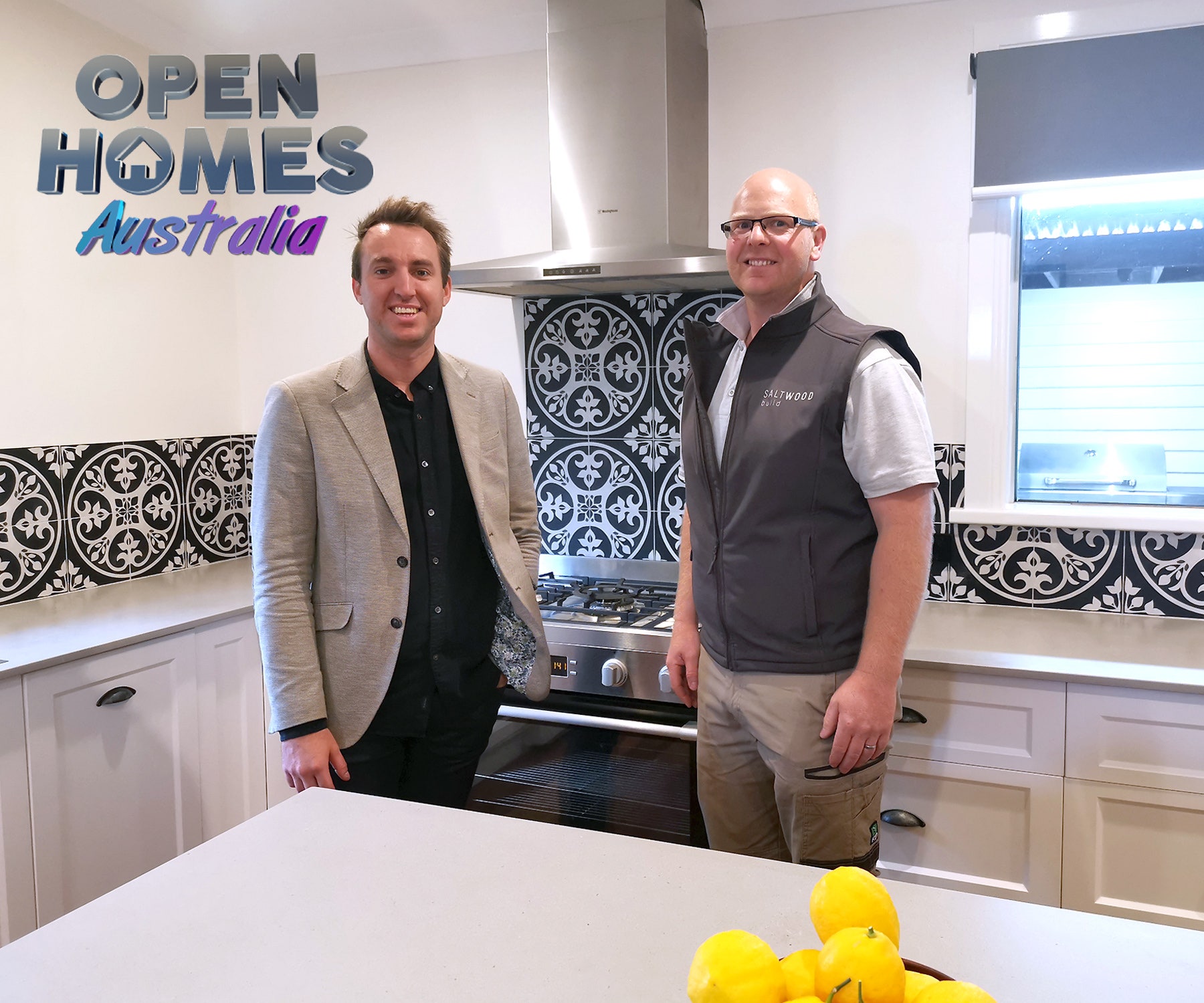 Open Homes Australia 2021
Saltwood Builders
The Open Homes Australia team travel Australia looking for the greatest and most innovative building and design trends and Beaumont Tiles are proud to be part of this beautiful build by Saltwood Builders.
They do say the splashback can make the kitchen, we think in this case it really does pack a punch.
Walk through the transformation process as seen on Open Homes Australia 2021!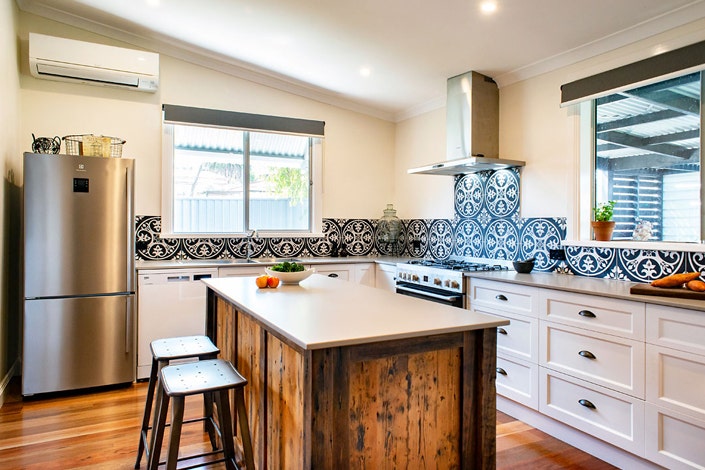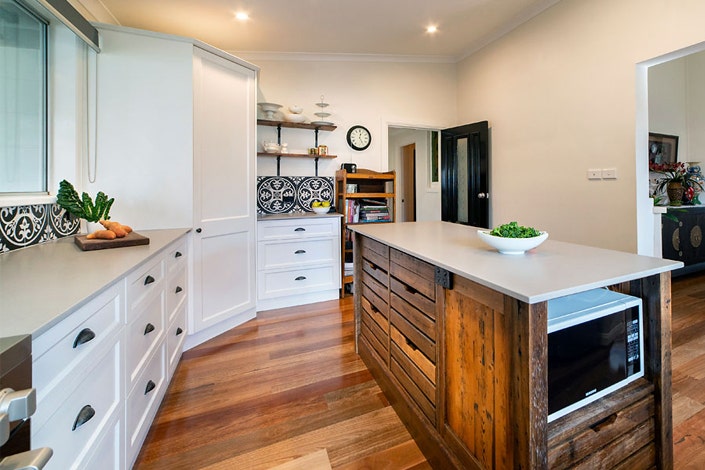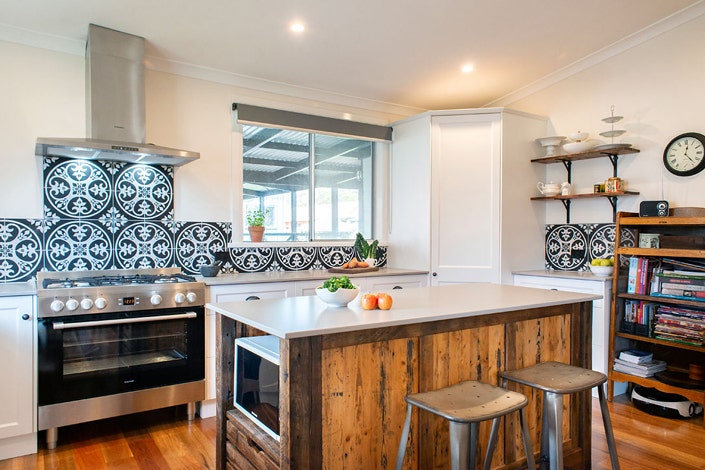 The Kitchen
The owner, Kylie has a passion for painting and drawing buildings and she really loves heritage spaces. She of course then wanted to maintain the ornate heritage characteristics of her home, and she had no intention of knocking it down. She wanted to keep the structure and details but enhance the space while staying true to its heritage. She decided that our Artisan Oslo tiles could be just the statement that kitchen splashback needed.
Featured Tiles
Artisan Oslo (Special Order)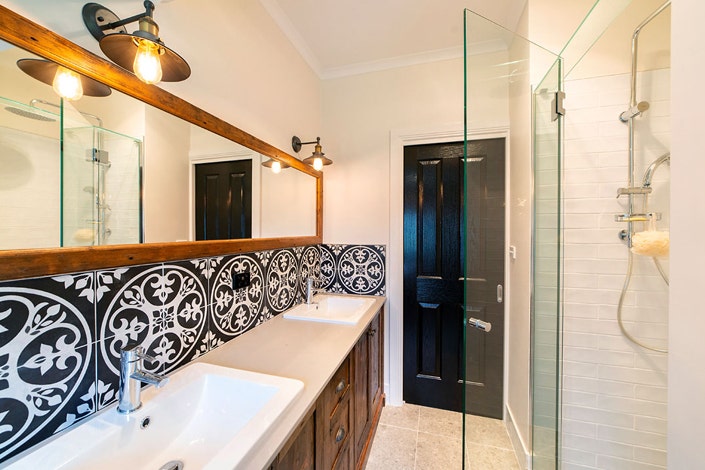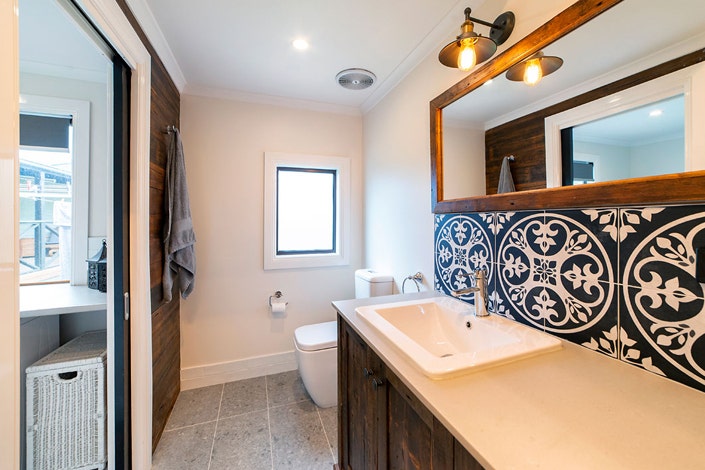 The Bathroom
Keeping a consistent palette, particularly with a dramatic feature tile is the perfect way to tie together the look of a home, so bringing the Oslo into the bathroom was a must. Here we see it used as a splashback behind the vanity.
Featured Tiles
Artisan Oslo (Special Order)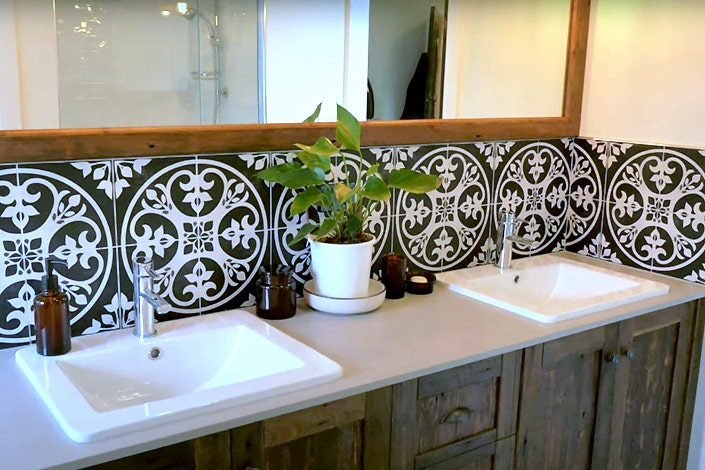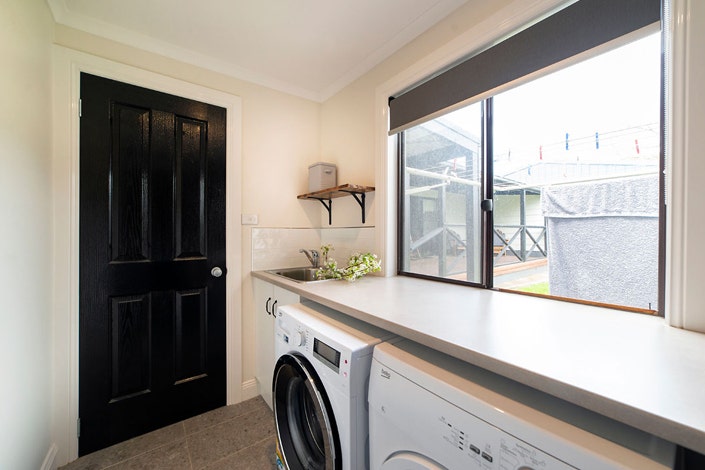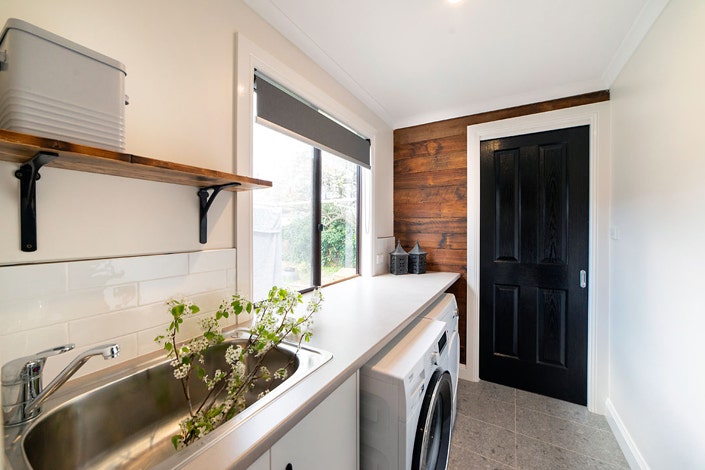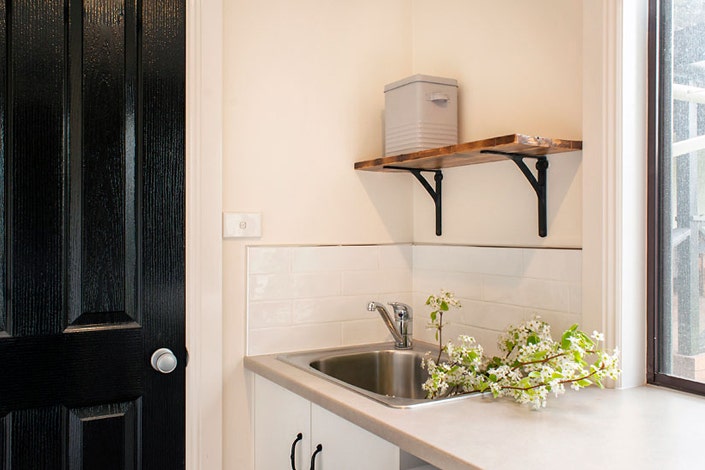 The Laundry
The laundry has a sliding door that connects to the bathroom space. The laundry has been kept simple by using Agrestic White Gloss as a splashback and the Timeless Ceppo Gris as the floor tiles, using the floor tiles in both spaces has created a nice design and connection of the rooms.
Featured Tiles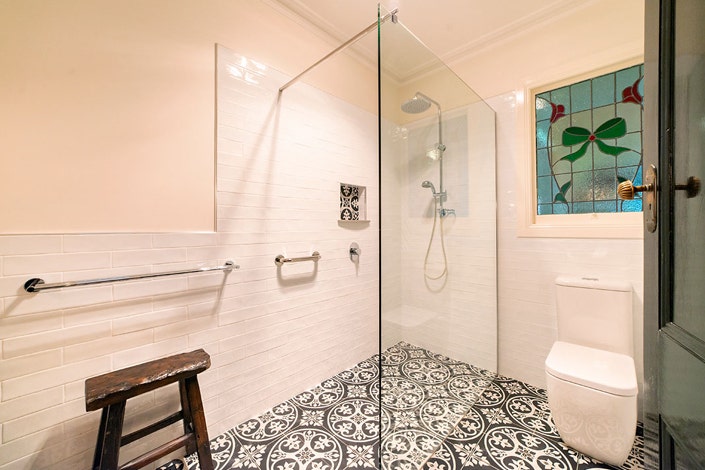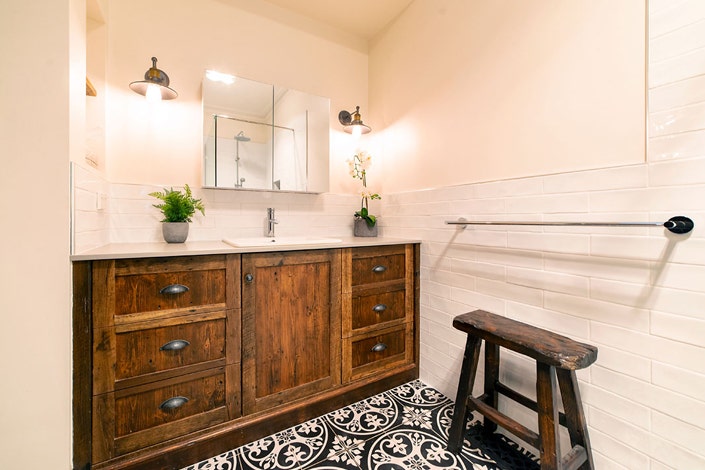 The Main Bathroom
With a bigger space to play within the beautiful main bathroom, Kylie opted to use it as the floor tile this time and we just love it. To add a touch of fun, it's also used in the shower niche. We're so happy Kylie chose Beaumonts to create her dream home.
Featured Tiles
Artisan Oslo (Special Order)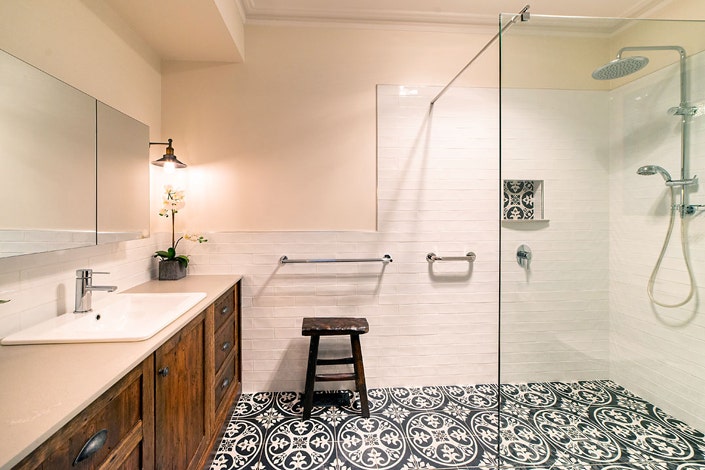 The products featured were available at the time of airing. Our beautiful range changes from time to time, so please check with our friendly sales teams first.
---
Did you like Kylie's kitchen and bathroom Reno? Check out the full episode on Channel 9 Live!