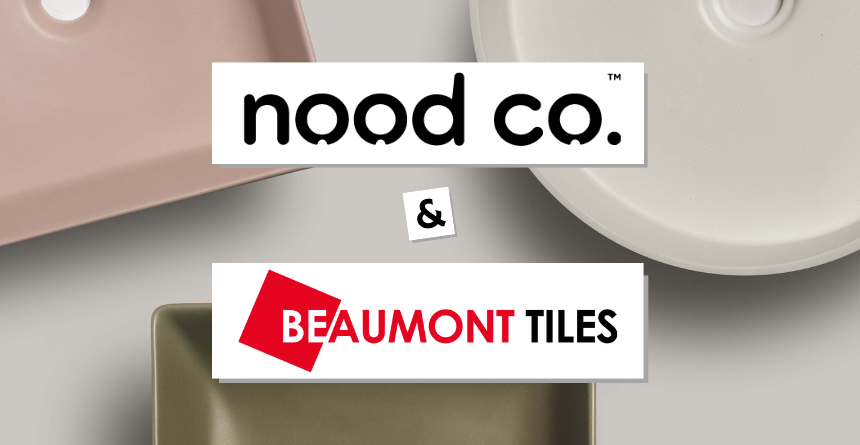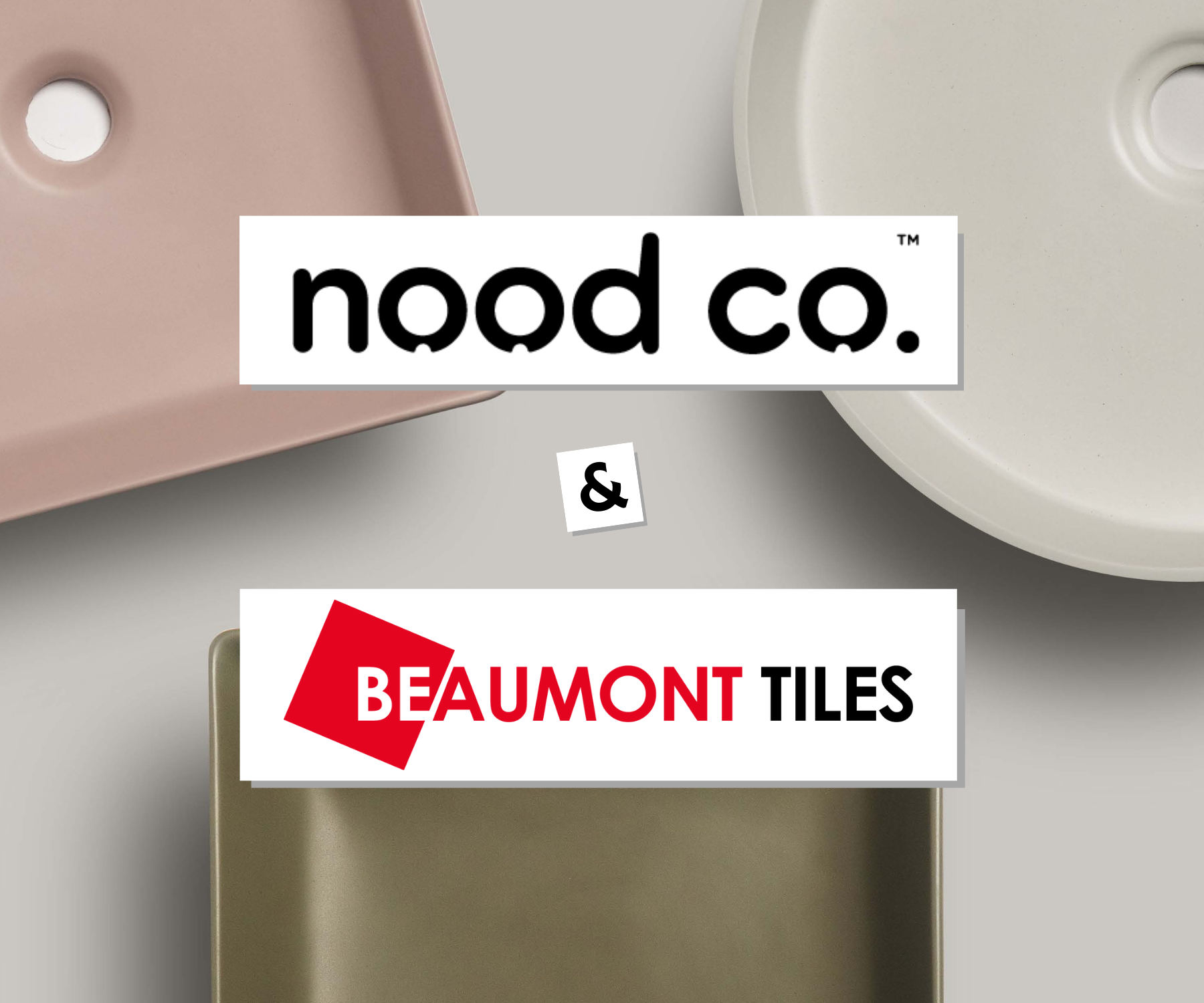 Product Highlights
Introducing Nood Co. & Beaumont Tiles
3 basins, 14 colours, and endless design possibilities.
A new consciousness in concrete is here.
Beaumont Tiles are proud to have partnered with Nood Co. to bring you three exclusive basin designs, available in 14 colours in a wall or surface mount that are all made by hand right here in Australia.
"Our focus was to design a sequence of basins that compliment the stunning existing range of Beaumont products. Nood's design ethos is simple. To create basins that are deliberately restrained, so their form, colour and material become tools for designers and homeowners to then go about creating their dream bathroom spaces. Less is more for us. We are very thankful to be a part of this project and hope everyone enjoys our little ideas." - Nood Co.
---
Venus
Contemporary in feel, this thin-walled curved basin is the perfect feminine touch for a refined bathroom space.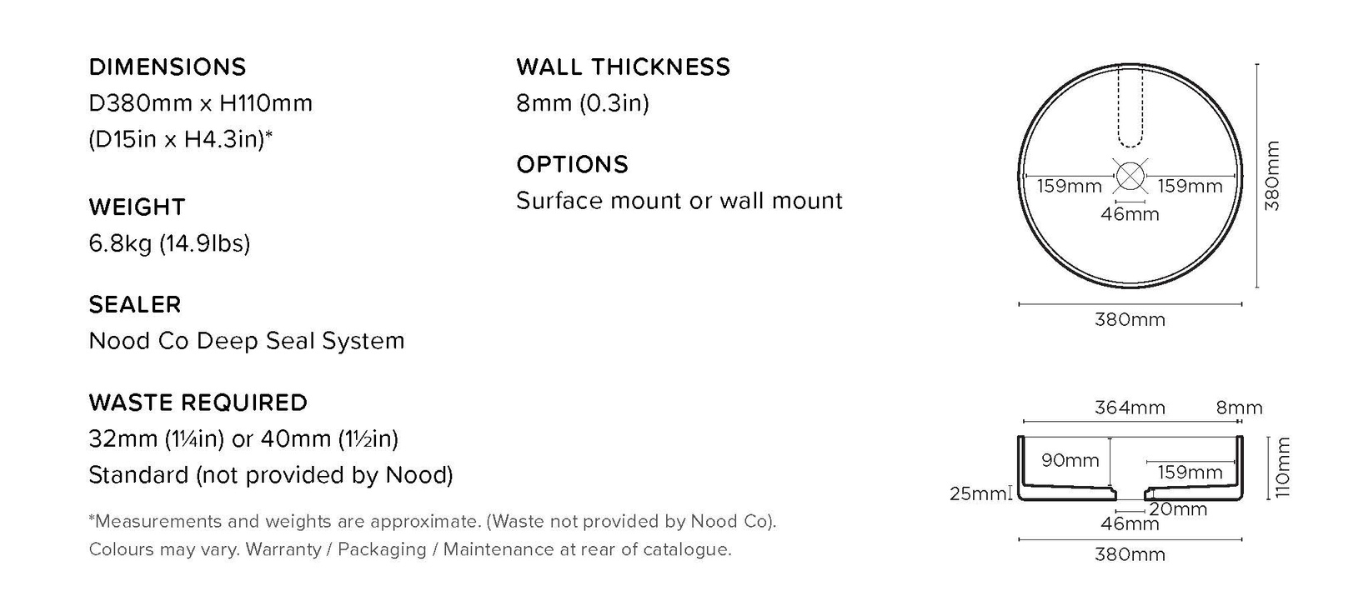 ---
Astra
Narrow walls and an elegant rectangular design make Astra the perfect basin choice for any sized bathroom space.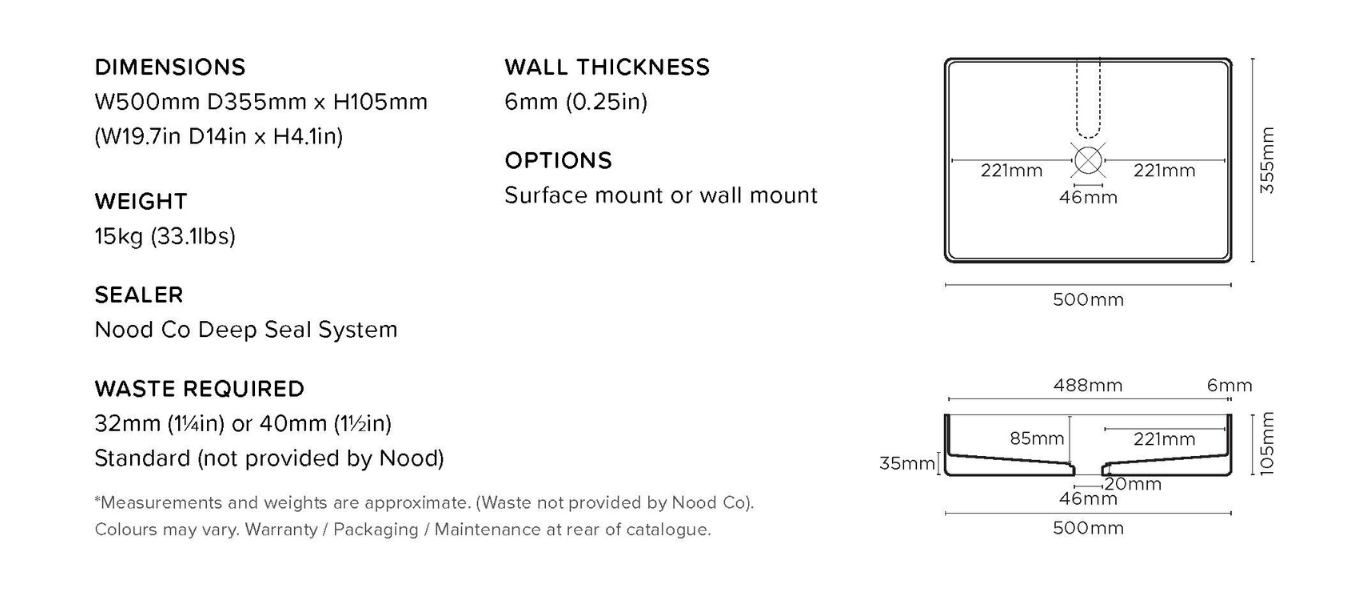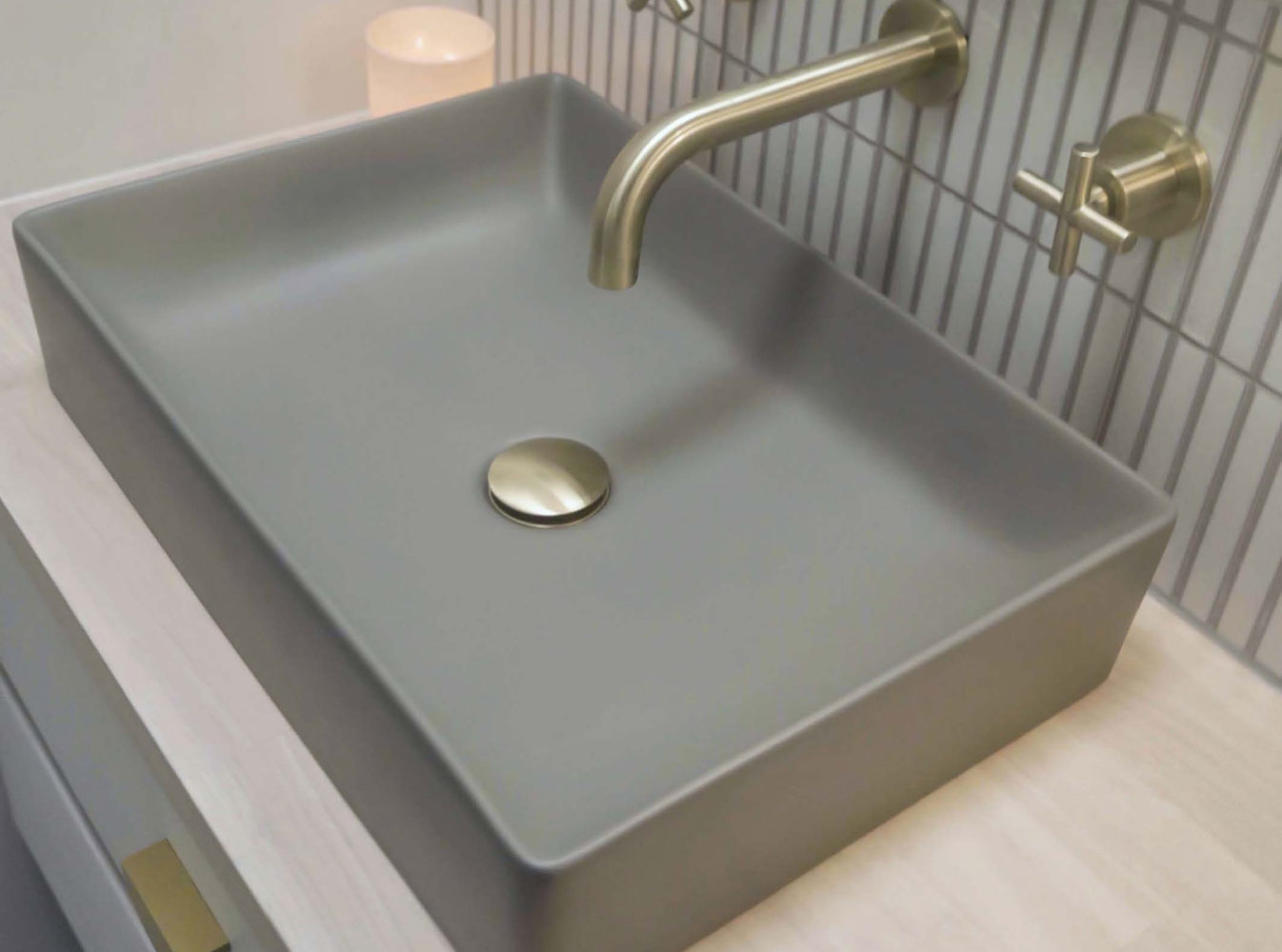 ---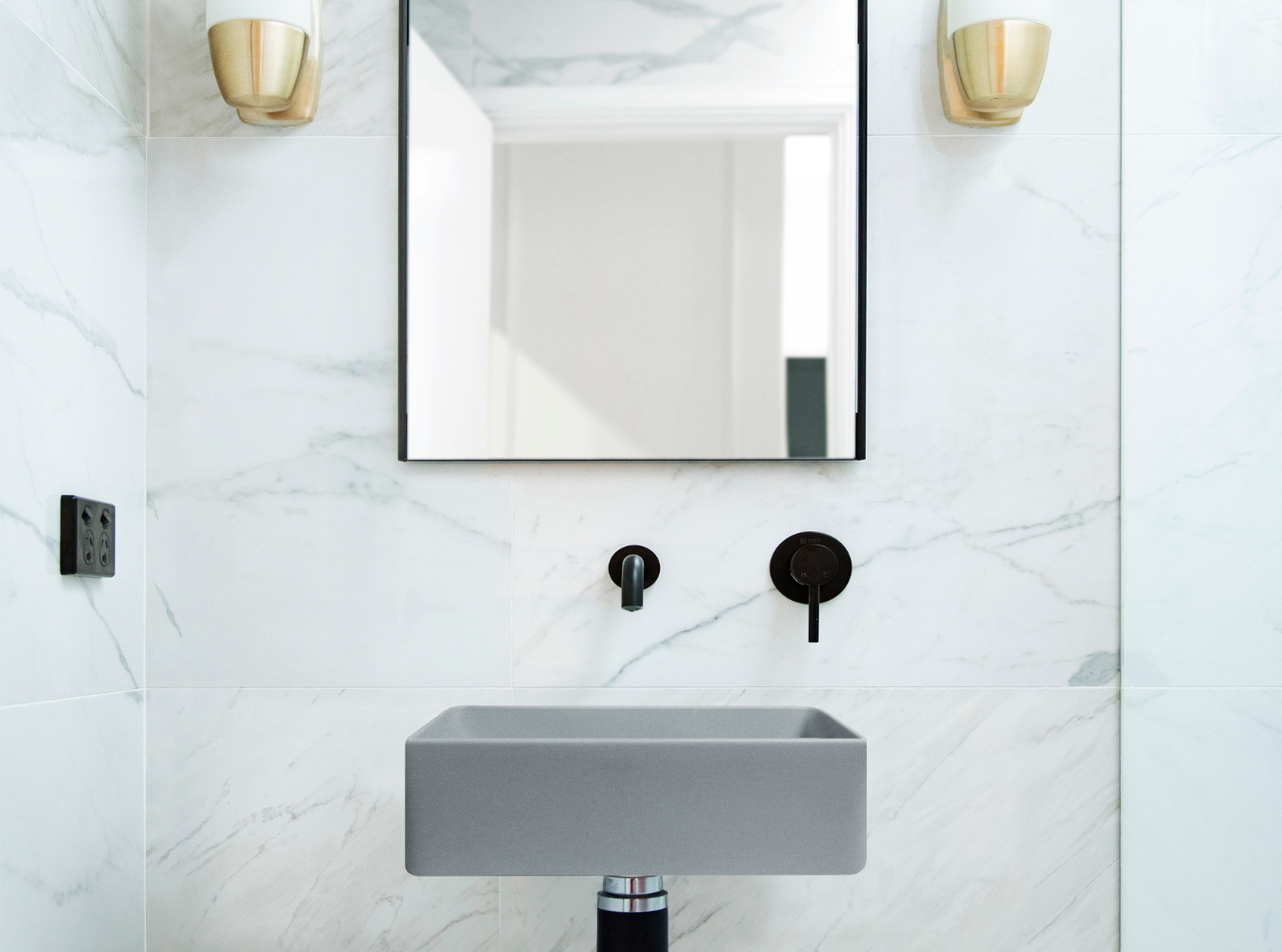 Aurora
Perfect for small spaces and double vanities, this contemporary square design features thin walls, and exceptional water flow and is sure to elevate the feel of your bathroom space.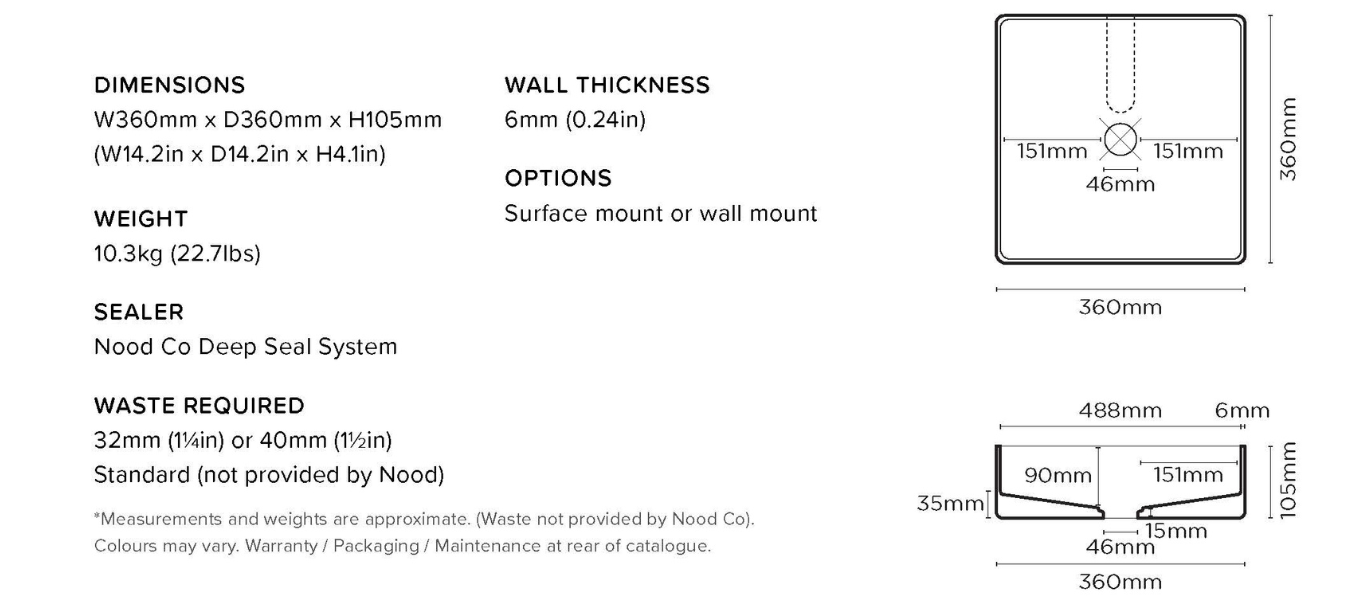 ---

---
Concrete, a true picture
The Nood concrete composition is a complex one. The Nood concrete is made of 8 highly refined components. Each component assists in a specific way, be it improving the concrete strength, the water ratio, mix integrity, water tolerance, colouring, durability and more.
Nood Co concrete basins are handmade with the finest concrete and have a high level of water tolerance and stain resistance.
Concrete is a natural material and hence is subject to natural and human weathering. In response to this Nood Co has added special ingredients into its mix, and deep setting sealer to greatly improve how your basin performs, giving you a long-lasting experience.