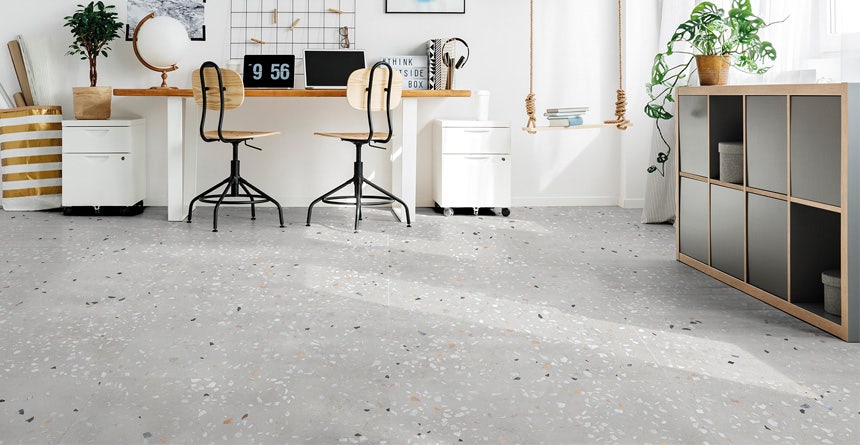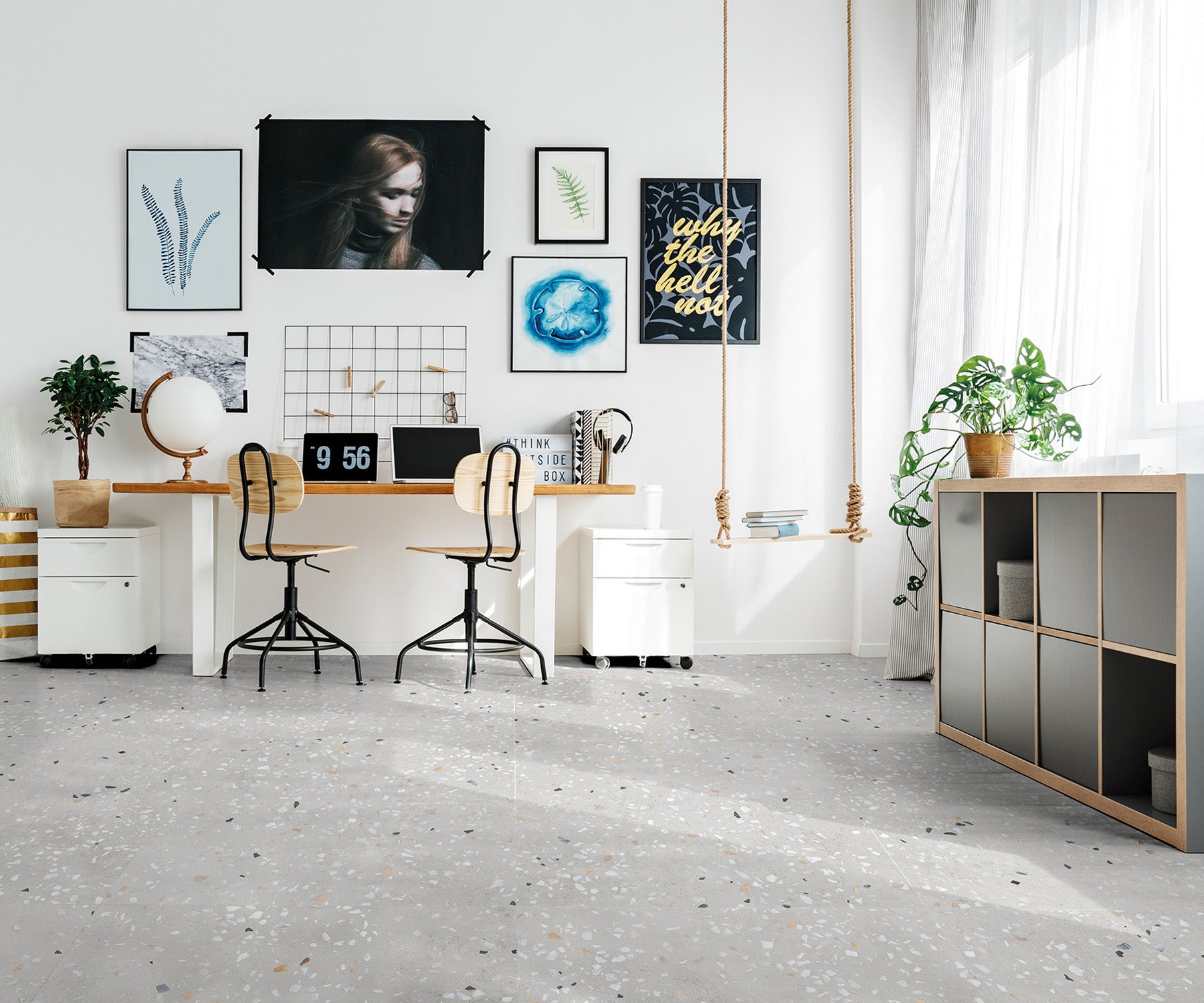 Main Room Inspiration
Contemporary Study
Napoli is breathtaking in its fine detail, and its concrete base creates the perfect frame for the exposed aggregate scattering the surface.
Tiles: 1011592 Napoli Pearl 750x750
If you like this, you might like some of the inspirational images and Contemporary styling tips in the booklet below. Not sure this is your style? Take our exclusive 3-minute What's My Style quiz and discover your perfect style!